Pioneer Theatre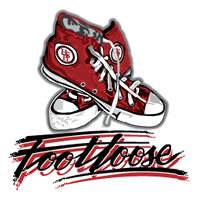 Footloose
February 22, 23, 28*, and March 1, 2 at 7:00 p.m.
February 24 at 2:00 p.m.
Heritage High Auditorium
*The February 28th performance will be signed for the hearing impaired.
The Pioneer Theatre students are hitting the stage again with "Footloose," the story of an upbeat Chicago teen who moves to a small town where, as a result of the efforts of a local minister, dancing and rock music have been banned. This musical, based off the 1984 movie that was recently remade for today's younger generation, will be entertaining for both generations. The play is all about "having fun and dancing," said Larry Hart, director of drama at HHS.
Tickets are $8 for students and $10 for adults. Call 582-1147 for ticket information. Advance tickets are available at Givens Bookstore, Robertson Drug, Carolina Connections, and www.lynchburgtickets.com.