Virginia state employees may see at least a small pay raise under a new proposal by House Republicans. The state workers, including police and teachers, would receive pay raises between and one and two per cent. It's the result of higher-than-anticipated payroll tax collections since July. WLNI's Evan Jones has the story.
A George Mason University School of Law assistant dean says an appeals court decision to hear former Governor McDonnell's appeal may have impacts far beyond Virginia — and the judges may be telling McDonnell "we think you might have gotten hosed." A Richmond-based federal appeals court ruled yesterday McDonnell may remain free while he appeals his corruption convictions, saying the appeal raises a substantial question of law or fact that could warrant a reversal or a new trial. WFIR's Evan Jones has the story.
The Transportation Security Administration says its screeners discovered 45 firearms in carry-on bags at Virginia airports last year — up more than 50% from the year before. Three of them were discovered by screeners at Lynchburg's airport and one at Roanoke-Blacksburg. WLNI's Evan Jones has the story.
Nelson County prosecutors say there is no DNA link between Jesse Matthew and the disappearance of Alexis Murphy. The attorney for Murphy's convicted killer, Randy Taylor, had speculated that Matthew may be connected to the Murphy case, but officials say Matthew's DNA does not match any found in Alexis Murphy's car. Matthew is charged with abducting Hannah Graham in Charlottesville.
Click here to read the full Nelson County Commonwealth's Attorney news release
Many school districts in the region are sending students home early today, with rain, snow and sleet all in the afternoon forecast. Counties north and west of Lynchburg are under a winter weather advisory that goes into effect at 2:00 pm.
Click here for the latest list of school announcements.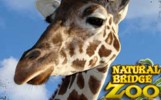 The Humane Society of the United States accuses the Natural Bridge Zoo of abuse and neglect, leading to the deaths of a giraffe and other animals. Click here to see our earlier story. The zoo owner calls the accusations "slanderous". WLNI's Evan Jones has the story.
Click here to see the the Human Society of the United States report and video.
The General Assembly begins its first full week of this year's session. And in the remaining six weeks, you can expect to hear plenty of debate with an eye toward this fall, when all Delegate and State Senate seats are up for election. WLNI's Evan Jones has the story.
Ethics reform is one issue likely to gain bipartisan support in this year's General Assembly session, but there are critics of some proposals to lower caps on gifts to state lawmakers. The story from WLNI's Evan Jones.
The McAuliffe administration has launched a new program to provide health insurance for thousands of Virginians now without it. These are low-income residents with "serious and persistent" mental health problems. State health officials believe spending the money now on mental health care will save Virginians much more later on. WLNI's Evan Jones has the story.
The Commonwealth Transportation Board today awarded contracts for two Lynchburg area highway projects. One is for extending Odd Fellows Road and building a new interchange with US 29/460 at a cost of about $30 million. Work on this project is set for completion in the summer of 2018. On the other side of Lynchburg, a second contract will widen another stretch of Greenview Drive from two to four lanes between Hermitage and Leesville Roads, with completion scheduled for summer of 2017. This project will cost about $11 million.
Click here for full VDOT information on both projects (PDF file)
(Continue reading for the full VDOT news release.)