On-line voter registration is rapidly replacing the DMV as the most common site for Virginians to join voter rolls — and the rate of new voters is on pace to surpass that of four years ago. As WLNI's Evan Jones reports, state elections officials say the on-line registration is more secure than the traditional paper system.
Click here for the Virginia Department of Elections Citizen Portal
This is the day America sets aside to honor those who have fallen in service to their country. And among the many area many Memorial Day observances today is one at the National D-Day Memorial. WLNI's Evan Jones has the story.

With the Memorial Day holiday weekend now upon us, so is the traditional start of the summer travel season. If gas prices matter to you, this looks like a good summer to hit the road, and as WLNI's Evan Jones reports, experts expect this year's prices to peak between now and July 4th.
All those days of rain this month have been helpful to anyone dealing with tree pollen allergies, but now that same rain may make things more difficult for those allergic to grass pollen. More from WLNI's Evan Jones.
Virginia Republicans want the State Supreme Court to invalidate Governor McAuliffe's recent executive order granting voting and other rights to more than 200,000 convicted felons. McAuliffe says he will "vigorously oppose" the legal action. WLNI's Evan Jones has the story.
Norfolk Southern  says lower-than-expected freight traffic means the railroad will reduce its employment level by hundreds more jobs than previously announced. WLNI's Evan Jones has the story.
UPDATED 11:20 am Wednesday: UFCW Local 400 says members voted unanimously to reject Kroger's contract offer, and they approved a strike authorization. That does not necessarily mean a strike is imminent; the two sides had already agreed to extend the previous contract until June 4th.
The region's Kroger union employees gather this morning in Salem to vote on a company contract proposal, and from all indications, they will soundly turn it down. The workers are also expected to approve a strike authorization vote, but that does not necessarily mean a walkout is imminent. More from WLNI's Evan Jones.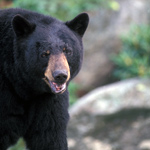 It's the time of year where people living in or near wooded areas are most likely to encounter bears in the their yards. Game officials say bears will move on if they can't find food — but they can create plenty of damage if they do. More from WLNI's Evan Jones.
Democrats say it is long overdue; Republicans says it gives 40,000 violent felons rights that many do not deserve. The two sides are presenting differing views on Governor McAuliffe's recent executive order. WFIR's Evan Jones has more:
Lynchburg City Council has selected the next City Manager — and she is no stranger to the Hill City. Council members selected long-time Assistant Manager Bonnie Svercek to succeed Kimball Payne. Word of her appointment came as Council came out of an executive session late Tuesday afternoon. Here is the announcement when City Council returned to open session:
Svercek tells Reporter Andre Whitehead she has three main goals:
She has served as Assistant City Manager since 1999.