The man who discovered a key piece of evidence that links Morgan Harrington's murder to a 2005 rape in Fairfax hopes it leads to successful prosecutions. That evidence is Harrington's t-shirt. WLNI's Evan Jones has the story.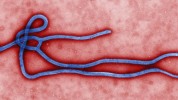 Congressman Bob Goodlatte wants the Obama administration to implement a 30-day waiting period before a non-citizen can enter the U.S. after leaving one of three Ebola-stricken countries.  Goodlatte calls it a common-sense precaution in efforts to help limit the deadly disease from spreading in our country. WLNI's Evan Jones has the story.
The growing role of on-line learning in higher education is reflected in a new agreement between Virginia and close to a dozen other states, one designed to help both students taking distance learning courses and the Virginia colleges that offer them. WLNI's Evan Jones has the story.
From the Amherst County Sheriff's Office: The office is investigating the larceny of a muzzle loading rifle from Wal-Mart. On Sunday October 12th; a white male, in his late teens or early twenties, entered the Grocery-side entrance of Wal-Mart at 12:47am. He was wearing a black hooded sweatshirt, with the hood up, blue jeans and brown work boots. While in the store, he disabled the security system on the item and took a muzzle loading rifle from Sporting Goods. Anyone that has any information is urged to call Crime Stoppers at 1-888-798-5900. Crime Stoppers will pay up to $1,000 for information regarding this crime. All information is totally confidential.
The debate over  a new natural gas pipeline is likely to intensify in Virginia as pipeline plans become firmer. As things stand, one of the routes would carry natural gas under parts of Nelson County. The industry says pipelines are the safest way to transport energy sources, but opponents say they can be disruptive to homeowners and the environment. WLNI's Evan Jones has more on the debate.
Virginia Tech formally installs President Timothy Sands into office this afternoon, a president who believes the university can expand its geographic reach and prominence. Sands says one way to achieve that it by better getting  the word out on what Tech has to offer both on campus and in the workplace beyond. WLNI's Evan Jones has the story.
Oil prices have fallen sharply in recent days, and experts say there's more room left to go even lower — including the possibility of something not seen in decades: a "price war" among OPEC countries. WLNI's Evan Jones has the story.
From the Commonwealth Transportation Board: At its monthly meeting today, the CTB awarded two contracts worth approximately $27.3 million for major infrastructure work. One of the projects will replace the James River bridge on U.S. 501 in VDOT's Lynchburg District. The CTB awarded a contract for approximately $16.8 million to Orders Construction Company Inc. of St. Albans, W.Va., to replace the bridge on U.S. 501 over the James River and adjacent rail tracks at the Amherst-Bedford county line.The project will construct a two-lane, steel-girder superstructure. The new 40-foot-wide bridge will have shoulders to accommodate bicycles and pedestrians. The structure will be about 0.7 miles from the existing structure. Project road improvements will include right- and left-turn lanes at the new "T" intersection of U.S. 501 and Route 130. The project also will add a multiuse pull-off for public river access and accommodate enforcement of vehicle weight restrictions and VDOT emergency operations. The project is scheduled for completion on April 21, 2017.
Click here for full project information.
UPDATED 2:00 pm — The lockdown is now lifted.
EARLIER: Bedford County Public Schools officials say Staunton River High School was placed on lockdown this morning after a "threatening message" was found inside. The Bedford County Sheriff's Office says the message was written on a bathroom wall.  Major Ricky Gardner says School Resource Officers "are working with school officials to ensure the safety of the students and staff at the school. Bedford County Sheriff's deputies along with the Virginia State Police are on the scene."
(Continue reading for the full Sheriff's office news release.)
RICHMOND, Va. (AP) _ Virginia Gov. Terry McAuliffe is planning to lay off 565 state workers and raise the prices of distilled spirits at state-owned liquor stores as he aims to close a state budget shortfall.  McAuliffe detailed his plans Wednesday as part of an effort by state officials to bridge a $2.4 billion budget gap.  McAuliffe said most of the layoffs would come from the Department of Corrections, which will close multiple facilities. It also will delay the opening of a women's correctional center. The governor said he also plans to sell one of the Virginia State Police's planes and not fill 27 out of 68 vacant state trooper positions. McAuliffe said the budget cuts were the most difficult experience of his term so far but called the plan a sensible approach.
Related story: Booze price hike irks Va. consumers, restaurants