The Superintendent of Lynchburg Christian Academy says there was no intent to be any sort of trailblazer in the school's now-successful efforts to join the Virginia High School League.  John Patterson says the move was intended to — and will have — a wholly positive impact on the school's athletic program and visibility within the Lynchburg area. The impact, he says, in other areas like enrollment is not as clear. He spoke with WLNI's Evan Jones.
Patterson says another major benefit will be reduced travel times for athletic teams, which have had to frequently take buses well out of town to compete with other schools. LCA joins the VHSL in August as the first non-public school to join the league in its 90-year history.

Computer problems have disrupted Virginia's SOL tests three times in the last ten days. School officials say the impacts have been minimal, but some students may become eligible to take them again. WLNI's Evan Jones has the story.

The Sweet Briar College alumna who nominated her Alma mater as an "endangered historic place" says its designation is important even if efforts to keep the college open do not succeed. Charlotte Bonini, class of '92, says the campus has significant architectural, historic and natural resources that should be protected no matter what Sweet Briar's future may be. WLNI's Evan Jones has the story.
Virginia Attorney General Mark Herring took a prominent role in a nationwide charity fraud announcement yesterday in Washington on sham cancer charities that allegedly served mainly to enrich those who ran them. The Federal Trade Commission says a Tennessee family used much of the $187 million it raised in four sham cancer charities to pay for things like cars, luxury cruises and six-figure salaries.  WLNI's Evan Jones has the story.

Preservationists say they are not attempting to enter the debate on whether Sweet Briar should close, but they do want its buildings and land to be protected no matter how thinks work out at the college. WLNI's Evan Jones has the story.
With the summer season just about to begin in Virginia Beach, the tourism industry there is lining up in opposition to planned offshore oil drilling. But the petroleum industry says the reasons given are unfounded. WLNI's Evan Jones has the story.
The President of Sweet Briar College says he will not participate in tomorrow's commencement ceremony. In a statement released today, James Jones says some faculty and alumnae have threatened to disrupt the ceremony if he presides. The college has announced plans to close this summer, citing declining enrollment and unsustainable debt. Many college supporters are fighting that in court.
(Continue reading for President Jones' full statement.)
Tomorrow's commencement speaker at Sweet Briar College faces an enormous and highly unusual challenge. The college plans to close down this summer — but Teresa Pike Hamilton, class of '87, supports the legal challenges aimed to preventing the closure. She says tomorrow's commencement address will be respectful but candid, as WLNI's Evan Jones reports.
Here is an extended-length version of our telephone interview with her: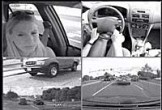 A comprehensive Virginia Tech Transportation Institute Study that looked in on and measured driver habits will now be available to researchers around the world. As WLNI's Evan Jones reports, safer driving is the anticipated result.

Click here for the full story from the Virginia Tech Transportation Institute
Former Governor Bob McDonnell says he has faith in the US judicial system — and in the Lord — as he awaits an appeals court ruling. McDonnell wants the court to either order a retrial or throw out his corruption convictions altogether. WLNI's Evan Jones has the story.