If you ever had thoughts of owning a NASCAR race car, Virginia Tech is selling one — or at least the heavily-decaled body of one. It's a former number 43 Richard Petty Motorsports Dodge that ran until 2007 before it was donated to Virginia Tech. The university is now selling it, and the bid deadline is 6:00 pm Thursday. Click here for full information.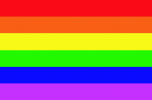 The offices that issue marriage licenses in Virginia are preparing for the possibility of issuing same-sex licenses as soon as next week. This comes after yesterday's federal appeals court ruling that permits same-sex marriages effective next Wednesday — unless the Supreme Court steps in. WLNI's Evan Jones has the story.
State education officials are advising all Virginia school systems they cannot deny enrollment to a child who fails to present proof of legal status in this country. The Virginia Department of Education says this guidance is based on federal law and court decisions. WLNI's Evan Jones has the story.
It is no  surprise, but it is now official: the Medical Examiner's office has positively identified the partially-decomposed woman's body found at an Evington home last month as that of 73-year-old Ruby Laughon. There is no word yet on the cause of her death or that of the second body found there, previously identified as 48-year-old Brent Laughon. Search warrants indicate the case is being investigated as a murder, but investigators have said they are not looking for any suspects.
The corruption trial of former Governor Bob McDonnell and his wife Maureen enters its third week today — as Virginia takes new steps in the wake of the gifts scandal. The state hired its first executive director last week to run a new ethics board, one intended to implement and enforce reforms approved earlier this year. WFIR's Evan Jones has the story.
Virginia Tech has earned another number one pre-season ranking — not in football, but in campus food. For the third time in the last seven years, the Princeton Review has named Tech tops in the dining category. WLNI's Evan Jones serves up the story.
A natural gas leak is causing evacuations this afternoon in parts of downtown Lynchburg.  City Hall is among the buildings evacuated,  and police tell us it is closed for the rest of the day. The city's Department of Emergency Services asks people to avoid the downtown area until further notice. Several downtown streets are closed to all vehicle and foot traffic.
A Lynchburg area man takes off later today for competition in Russia, and his journey has been anything but easy. WLNI's Evan Jones introduces us to Jamey Parks, who has overcome more obstacles than many of us are likely to ever encounter.
Click here to learn much more about Jamey Parks' story and the chance to help support his competition in Russia.
Former 6th District Congressman Caldwell Butler is being remembered for his political courage during the Watergate era. Butler died two nights ago at age 89.  He is best known as a Republican who, in his first term, voted for President Richard Nixon's impeachment, and as WLNI's Evan Jones reports, Butler went to some unusual lengths before reaching his decision.
Same-sex marriage supporters are rejoicing, but advocates of Virginia's same-sex marriage ban say "not so fast" after a federal appeals court ruled the ban violates the U.S. Constitution. Same-sex ceremonies are not yet permitted in Virginia , and as WLNI's Evan Jones reports, whether or when they might begin is not yet clear.