A Staunton River High School student faces a disorderly conduct charge for a Facebook post officials say he made as the school was sending off its football team for tomorrow's state championship game. The Bedford County Sheriff's office says 18-year-old Joshua Amos posted a message saying "He's got a gun" on the school system's Facebook page. Officials say no one had a gun at the school and no one was ever in any danger.
(Continue reading for the full Bedford County Sheriff's office news release.)
This is the 75th anniversary of the day that profoundly changed the United States  and the world — the Japanese attack at Pearl Harbor. At the National D-Day Memorial in Bedford, educators say many people wondered at the time if our country had the resolve and ability to successfully meet the challenges and sacrifices needed to prevail. WLNI's Evan Jones has the story.
Former President Ronald Reagan's adopted son tells Liberty University students that lessons his father taught him as a boy apply just as much now as they did decades ago. WLNI's Evan Jones reports on Reagan's Liberty appearance:

The Virginia Lottery encourages the purchase of its scratcher game tickets as Christmas gifts — especially as stocking stuffers — but lottery officials say it is illegal to give them to minors.  And as WLNI's Evan Jones reports, don't count on getting any share if you give away a big winning tickets:
Liberty University has hired former Baylor University Athletic Director Ian McCaw to direct Liberty's athletics program. McCaw helped lead Baylor to national prominence in several major college sports  — but he also left the university amid a scandal involving student-athletes. WLNI's Evan Jones has the story.
Next year's race for Virginia governor may offer the Republican party its first real test in the Donald Trump presidential era that lies ahead. And it's likely to gain national attention, as WLNI's Evan Jones reports:
Virginia Attorney General Mark Herring says the holiday season is prime time for criminals and scammers — one reason his office has revamped its Consumer Protection Section. More from WLNI's Evan Jones.
Click here for the Attorney General's Consumer Protection website.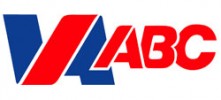 Virginia's liquor monopoly is getting in on today's Black Friday action, offering discounts for today only — if you buy enough to qualify. As WLNI's Evan Jones reports, the ABC expects to do about $6 million in retail sales today alone.
If you are hitting the highway today or any time between now and Sunday, be prepared for plenty of company. As WLNI's Evan Jones reports, AAA predicts some of the heaviest Thanksgiving holiday traffic in years.
It's not clear yet whether President-elect Trump's policies toward Russia will mirror some his campaign comments, but a Virginia Tech political science professor says Russia's leaders would no doubt be happy if he does. More from WLNI's Evan Jones.