Virginia's General Assembly reconvenes today for a two-day special session, one in which proposed Medicaid expansion is expected to dominate the debate. But as WLNI's Evan Jones reports, political observers do not foresee passage of any measure that Governor McAuliffe would find acceptable.
Eight educators today learned of their selection as 2015 Virginia Regional Teachers of the Year during surprise classroom visits and announcements made by their division superintendents — and in the case of a Chesterfield County chemistry teacher — Governor Terry McAuliffe and Superintendent of Public Instruction Steven R. Staples.  "At the heart of Virginia's national and international reputation for excellent and innovative public schools are thousands of smart and dedicated teachers who are epitomized by the eight recognized today as best of the best," McAuliffe said after announcing the selection of James River High chemistry teacher Tara L. Brunyansky as the 2015 Region I Teacher of Year.
The other seven 2015 Regional Teachers of the Year announced are as follows:
Bevin K. Reinen, a first-grade teacher at Three Oaks Elementary in Virginia Beach (Region 2)
Jennifer H. Worrell, a fourth-grade language arts teacher at Petsworth Elementary in Gloucester County (Region 3)
Jaclyn M. Roller, an agricultural education teacher at Signal Knob Middle in Shenandoah County (Region 4)
Gerin E. Martin, an early childhood special education teacher at Hutcherson Early Learning Program in Lynchburg (Region 5)
Matthew T. Newton, a grades 3-5 special education teacher at Fishburn Park Elementaryin Roanoke (Region 6)
Mark T. Merz, a pre-kindergarten teacher at Oak Point Elementary in Smyth County (Region 7)
Kelly S. Jones, a World History and Sociology teacher at Greensville County High in Greensville County (Region 8)
(Continue reading for the rest of the news release,)
Any school that doesn't meet the SOL pass rates and becomes Accredited with Warning goes through through an academic review.  A team will pay especially close attention to whether those schools have adapted what they teach to meet the newer and more rigorous state standards — and recommend ways to improve that school's performance. WLNI's Evan Jones has the story.
The number of schools statewide earning full accreditation fell this year, the result mainly of more rigorous SOL tests. Most schools not fully accredited are accredited with warning, but one Lynchburg City school does not meet that standard either: Sandusky Middle has failed to meet state standards for four straight years, so it is a candidate for "conditional accreditation" status.
Lynchburg Police have arrested a Concord woman for a series of residential burglaries this month in the area around the 5100 Block of Boonsboro Road. Police say 38-year-old Katie Carico Hyatt is charged with breaking and entering and grand larceny and is currently being held in the Blue Ridge Regional Jail. This investigation is continuing and additional charges may be forthcoming. One of the burglaries was reported on Friday, September 5, and three were reported Thursday, September 11.Police say these incidents were all residential burglaries and it is believed the suspect entered the homes and took items during the daytime.
Lynchburg police have arrested a city resident for a crime spree last week that included a pistol whipping and attempted carjacking. 26-year-old Keri Leon Sharpe of Lynchburg faces multiple charges, and he is being held in the Blue Ridge Regional Jail. Police say it all happened in the early evening hours of last Wednesday, where a man was pistol whipped as he walked down Gill Street. Other calls quickly came about a man yelling at a customer inside the Campbell Avenue Super Stop, then an attempting carjacking. Charges against Sharpe include attempted carjacking, malicious wounding, possession of a firearm by a convicted felon, displaying a firearm, and reckless handing of a firearm.

Brookville High School is under lockdown for the second time in five days. WLNI's Jack Murphy reports Campbell County Sheriff's Deputies and State Police are stationed at every entrance to the school, and students were once again led to the football stadium bleachers as the school is searched. There is no word yet on the reason for today's lockdown; last Thursday, it was prompted by a bomb threat written in a bathroom.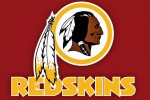 The Washington Redskins open their home season on Sunday — as controversy continues to surround the team's name. Congressman Bob Goodlatte is among those who say the federal government should stay out of it, and the decision is best left to the team and its fans. WLNI's Evan Jones has the story.
Brookville High School was put under a lockdown late Thursday morning, the result of a bomb threat. Campbell County Sheriff's deputies were posted at each of the school entrances, and witnesses saw Brookville students escorted to seats at the football stadium.  WLNI morning host Jack Murphy was able to learn more before he was asked to leave the immediate area:
There is no indication the students were ever placed in any danger.  School officials say the bomb threat was not phoned in.
The state health department says there are no confirmed cases anywhere in Virginia of Enterovirus D-68, which has caused respiratory problems for children in several other states — but something seems to be going around. Lynchburg General Hospital has admitted at least eight children with respiratory problems in just the last week. WLNI's Evan Jones has the story.