Liberty University's School of Aeronautics is the proud new owner of three new Cessna Skyhawks — and one of them has a special distinction, as WLNI's Evan Jones reports.
Lynchburg Police say they never intended to be insensitive when they released a mug shot photo of murder victim Shawn Moss, and they have apologized  for creating that perception. Police say the purpose in releasing his photo was to get information to the public on short notice that would lead them to Shawn Moss' killer. A different photo is now posted on the department's Facebook page. Police continue to look for a man described as a "person of interest" in this week's shooting death at 11th and Polk Streets — 24 year old Dominique Moss.
(Continue reading for the full Lynchburg Police statement.)

A young bald eagle that looked barely alive earlier this month will be returned to the wild later today. Workers at a landfill in Dublin found the eagle yearling about two weeks ago, and after rehabilitation at a wildlife hospital, the eagle looks good to go and will be released at Claytor Lake State Park. WLNI's Evan Jones has the story.
Click here for full information on this eagle's recovery and return.
One of the largest stream restoration projects ever in Virginia is under way right now on the Maury River in Rockbridge County. They're building a new river channel to re-route the Maury near Glasgow — about 2/5 of a mile.  As WFIR's Evan Jones reports, the goal is to stop riverbank erosion which deposits sediment on the river bottom and disrupts its natural ecosystem.

Sometime next month, about one-third of all Virginia public  schools will not earn full accreditation, the result of more rigorous SOL standards. Those schools will be classified as "Accredited with Warning". State education officials say the tougher standards are intended to better prepare students for college or the workforce upon high school graduation, as WLNI's Evan Jones reports.

If you ever had thoughts of owning a NASCAR race car, Virginia Tech is selling one — or at least the heavily-decaled body of one. It's a former number 43 Richard Petty Motorsports Dodge that ran until 2007 before it was donated to Virginia Tech. The university is now selling it, and the bid deadline is 6:00 pm Thursday. Click here for full information.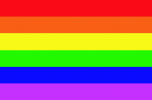 The offices that issue marriage licenses in Virginia are preparing for the possibility of issuing same-sex licenses as soon as next week. This comes after yesterday's federal appeals court ruling that permits same-sex marriages effective next Wednesday — unless the Supreme Court steps in. WLNI's Evan Jones has the story.
State education officials are advising all Virginia school systems they cannot deny enrollment to a child who fails to present proof of legal status in this country. The Virginia Department of Education says this guidance is based on federal law and court decisions. WLNI's Evan Jones has the story.
It is no  surprise, but it is now official: the Medical Examiner's office has positively identified the partially-decomposed woman's body found at an Evington home last month as that of 73-year-old Ruby Laughon. There is no word yet on the cause of her death or that of the second body found there, previously identified as 48-year-old Brent Laughon. Search warrants indicate the case is being investigated as a murder, but investigators have said they are not looking for any suspects.
The corruption trial of former Governor Bob McDonnell and his wife Maureen enters its third week today — as Virginia takes new steps in the wake of the gifts scandal. The state hired its first executive director last week to run a new ethics board, one intended to implement and enforce reforms approved earlier this year. WFIR's Evan Jones has the story.