Virginia State Senators gave a standing ovation yesterday to Vicki Gardner, Executive Director of the Smith Mountain Lake Regional Chamber of Commerce. She survived the televised shootings last August that killed two WDBJ7 journalists. WLNI's Evan Jones has the story.
The failed economic development deal that had promised to bring hundreds of jobs to Appomattox took center stage in the State Senate's Monday debate. WLNI's Evan Jones has the story.
A study from the American Bible Society ranks the Roanoke-Lynchburg area number three in the country when it comes to being most Bible-minded. And as WLNI's Evan Jones reports, the society says that translates to a better quality of life.

Appalachian Power expects the coming snowstorm to produce numerous outages, and the potential exists for many customers to be without power for several days. The utility  has brought more than 800 extra people in to assist with restoring power, and as WLNI's Evan Jones reports, they expect to be busy.
WASHINGTON (AP) _ The Supreme Court will hear former Virginia governor Bob McDonnell's appeal of his public corruption convictions. The justices said Friday that they will review lower court rulings that upheld the convictions based on what McDonnell says is an overly broad definition of bribery. A jury in September 2014 convicted McDonnell and his wife, Maureen, of doing favors for wealthy vitamin executive Jonnie Williams in exchange for more than $165,000 in gifts and loans. Williams was seeking state university research on his company's signature anti-inflammatory product. The Obama administration urged the court to reject the appeal, saying the jury had ample evidence of bribery. The case will be argued in April, with a decision expected by the end of June.
You now have a way to provide law enforcement emergency contact names and numbers in case you are in an accident and unable to communicate. WLNI's Evan Jones explains how it works.
Virginia's elected Democrats applaud President Obama's executive actions intended to reduce gun violence, but Republicans say they are generally misguided and ineffective. WLNI's Evan Jones has the story.

If a road trip is part of your plans any time through the New Year's weekend, it is a lot less expensive at the gas pump than in recent years — and experts predict even lower average prices for 2016. More from WLNI's Evan Jones.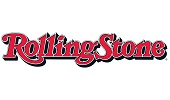 RICHMOND, Va. (AP) _ Attorneys for Rolling Stone magazine want a judge to throw out a lawsuit filed by three former University of Virginia fraternity members over a debunked article about a campus gang rape. George Elias IV, Stephen Hadford and Ross Fowler sued the magazine in July, saying they suffered humiliation and emotional distress because of inaccuracies in a 2014 article. They also sued the article's author and Rolling Stone's publisher. In a motion filed Wednesday, the magazine says the lawsuit should be dismissed because the article never referred to the men by name and readers wouldn't have been able to link them to the alleged incident. The men claim the article "created a simple and direct way to match the alleged attackers" to them based on details provided in the story.
Republican Congressman Robert Hurt announced today he will not seek re-election to a fourth term in the 5th District. Hurt says he never envisioned making elected office his career, and he now looks forward to returning to life as a private citizen. Hurt was first elected in 2010, defeating incumbent Democrat Tom Periello. Hurt was reelected in 2012 and 2014.
(Continue reading to see Hurt's full statement.)