The Better Business Bureau says it has been flooded with calls in recent days with complaints and questions about an IRS phone scam. The caller claims you owe taxes, and if you don't pay up right away, they're sending the authorities after you to put you in jail. It's scaring a lot of people, as WLNI's Evan Jones reports.
Work is now under way to revise the way Virginia assesses student achievement, moving away from total reliance on state SOL's. And the State Board of Education President is in Bedford tonight to hear suggestions as part of a statewide listening tour. The meeting starts at 6:00 pm at Bedford Elementary School.  WLNI's Evan Jones reports.
Prosecutors and investigators say the McDonnell verdicts make for a sad moment in Virginia — but a necessary one. The lead federal prosecutor in Richmond says public officials must often make financial sacrifices when in office, but when they turn to financial gain in exchange for public acts, that crosses the line and must be prosecuted. WLNI's Evan Jones has the story.
Liberty University's School of Aeronautics is the proud new owner of three new Cessna Skyhawks — and one of them has a special distinction, as WLNI's Evan Jones reports.
Lynchburg Police say they never intended to be insensitive when they released a mug shot photo of murder victim Shawn Moss, and they have apologized  for creating that perception. Police say the purpose in releasing his photo was to get information to the public on short notice that would lead them to Shawn Moss' killer. A different photo is now posted on the department's Facebook page. Police continue to look for a man described as a "person of interest" in this week's shooting death at 11th and Polk Streets — 24 year old Dominique Moss.
(Continue reading for the full Lynchburg Police statement.)

A young bald eagle that looked barely alive earlier this month will be returned to the wild later today. Workers at a landfill in Dublin found the eagle yearling about two weeks ago, and after rehabilitation at a wildlife hospital, the eagle looks good to go and will be released at Claytor Lake State Park. WLNI's Evan Jones has the story.
Click here for full information on this eagle's recovery and return.
One of the largest stream restoration projects ever in Virginia is under way right now on the Maury River in Rockbridge County. They're building a new river channel to re-route the Maury near Glasgow — about 2/5 of a mile.  As WFIR's Evan Jones reports, the goal is to stop riverbank erosion which deposits sediment on the river bottom and disrupts its natural ecosystem.

Sometime next month, about one-third of all Virginia public  schools will not earn full accreditation, the result of more rigorous SOL standards. Those schools will be classified as "Accredited with Warning". State education officials say the tougher standards are intended to better prepare students for college or the workforce upon high school graduation, as WLNI's Evan Jones reports.

If you ever had thoughts of owning a NASCAR race car, Virginia Tech is selling one — or at least the heavily-decaled body of one. It's a former number 43 Richard Petty Motorsports Dodge that ran until 2007 before it was donated to Virginia Tech. The university is now selling it, and the bid deadline is 6:00 pm Thursday. Click here for full information.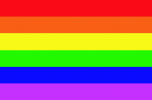 The offices that issue marriage licenses in Virginia are preparing for the possibility of issuing same-sex licenses as soon as next week. This comes after yesterday's federal appeals court ruling that permits same-sex marriages effective next Wednesday — unless the Supreme Court steps in. WLNI's Evan Jones has the story.