A Lynchburg area man takes off later today for competition in Russia, and his journey has been anything but easy. WLNI's Evan Jones introduces us to Jamey Parks, who has overcome more obstacles than many of us are likely to ever encounter.
Click here to learn much more about Jamey Parks' story and the chance to help support his competition in Russia.
Former 6th District Congressman Caldwell Butler is being remembered for his political courage during the Watergate era. Butler died two nights ago at age 89.  He is best known as a Republican who, in his first term, voted for President Richard Nixon's impeachment, and as WLNI's Evan Jones reports, Butler went to some unusual lengths before reaching his decision.
Same-sex marriage supporters are rejoicing, but advocates of Virginia's same-sex marriage ban say "not so fast" after a federal appeals court ruled the ban violates the U.S. Constitution. Same-sex ceremonies are not yet permitted in Virginia , and as WLNI's Evan Jones reports, whether or when they might begin is not yet clear.
The House of Representatives has approved a permanent ban on taxing Internet access — with Congressman Bob Goodlatte playing a key role in the process in its passage. Backers say the ban would continue spurring America's digital economy and avoid more tax burdens on its citizens. Opponents say it could force some states to raise other taxes or cut services.  WLNI's Evan Jones has the story.
U.S. News and World Report ranks Centra Lynchburg General Hospital as eighth best across Virginia — among the 129 hospitals statewide. Factors in the magazine's rankings include outcomes, patient safety and the hospital's reputation among medical specialists. U.S. News and World Report says LGH was among 24 Virginia hospitals meeting "standards for strong performance within the state."  Click here to see the Virginia rankings and methodology used to create them.

As the Outer Banks saw over the weekend, hurricane season is now here. Hurricanes have the potential to affect our region's gas prices more than anything else in the coming months, depending on where they strike. More from WLNI's Evan Jones.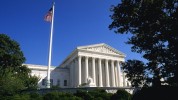 Virginia women's reproductive rights advocates say the Supreme Court got it all wrong in yesterday's "Hobby Lobby" decision".  But others, like Liberty University's legal arm, say it's a great decision for religious liberty. The story from WLNI's Evan Jones.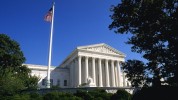 A Supreme Court ruling yesterday means television stations in Lynchburg and Roanoke can continuing receiving copyright fees from services that deliver local signals to your home. As WLNI's Evan Jones reports, a new company had threatened to upend the industry.
From Lynchburg Police Crimestoppers: On 06-18-2014 the Lynchburg Police Department responded to Chestnut Hill Baptist Church located at 5225 Fort Avenue for a break-in.  An unknown subject broke into the church and stole an undisclosed amount of money.  This is the third break-in at Chestnut Hill Baptist Church since 05-08-2014.  During these break-ins money and electronic equipment have been stolen. Anyone with information regarding these break-ins is asked to contact Det. J.C. Romano at 434-455-6169 with the Lynchburg Police Department or Crime Stoppers.
(Continue reading for Crimestoppers reward information.)
Read the rest of this story »
Governor Terry McAuliffe says that he will sign the state's two-year budget, but he has vetoed a provision seeking to tie his hands on Medicaid expansion.  McAuliffe says he is moving forward on that expansion on his own, he has options available, and he has directed officials submit a plan to his desk by September 1st.
House of Delegates Republican leaders say McAuliffe has no authority to expand Medicaid coverage on his own or without the specific approval of the General Assembly. They say it's a clear case of executive overreach, and they are prepared to challenge it through all available avenues, including the court system.
As for the budget, McAuliffe says time is now too short, and too many local governments, school systems, state workers and citizens depend on state funding to risk a government shutdown that would occur without a new spending plan in place by July 1st.