The Virginia Lottery encourages the purchase of its scratcher game tickets as Christmas gifts — especially as stocking stuffers — but lottery officials say it is illegal to give them to minors.  And as WLNI's Evan Jones reports, don't count on getting any share if you give away a big winning tickets:
Liberty University has hired former Baylor University Athletic Director Ian McCaw to direct Liberty's athletics program. McCaw helped lead Baylor to national prominence in several major college sports  — but he also left the university amid a scandal involving student-athletes. WLNI's Evan Jones has the story.
Next year's race for Virginia governor may offer the Republican party its first real test in the Donald Trump presidential era that lies ahead. And it's likely to gain national attention, as WLNI's Evan Jones reports:
Virginia Attorney General Mark Herring says the holiday season is prime time for criminals and scammers — one reason his office has revamped its Consumer Protection Section. More from WLNI's Evan Jones.
Click here for the Attorney General's Consumer Protection website.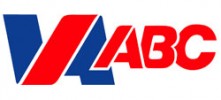 Virginia's liquor monopoly is getting in on today's Black Friday action, offering discounts for today only — if you buy enough to qualify. As WLNI's Evan Jones reports, the ABC expects to do about $6 million in retail sales today alone.
If you are hitting the highway today or any time between now and Sunday, be prepared for plenty of company. As WLNI's Evan Jones reports, AAA predicts some of the heaviest Thanksgiving holiday traffic in years.
It's not clear yet whether President-elect Trump's policies toward Russia will mirror some his campaign comments, but a Virginia Tech political science professor says Russia's leaders would no doubt be happy if he does. More from WLNI's Evan Jones.
It was by almost any measure a polarizing presidential election, and now, it is turning into a polarizing transition. Our political analyst wonders if growing waves of unrest might continue escalating. More from WLNI's Evan Jones.
You will see two Constitutional amendment questions on the ballot when you vote tomorrow, one of them involving workplaces and union membership. WFIR's Evan Jones has the story.
The other proposed Constitutional amendment asks whether localities should have the option of providing property tax  exemptions for surviving spouses of first responders killed in the line of duty.
The movie based on a Lynchburg native's heroism under fire opens here tonight, and in advance of that, dozens of veterans paid tribute yesterday to Desmond Doss. WLNI's Evan Jones has the story.