The Lynchburg consignment shop owner charged with residential burglaries in Lynchburg and surrounding counties faces still more charges, this time in Bedford County. The sheriff's office there says 38-year-old Katie Hyatt of Concord  is charged with breaking into three homes between May and September of this year. Hyatt already faces similar charges in Lynchburg and Campbell and Appomattox Counties. She is the owner of The Burnt Orange Upscale Resale at 6012 Fort Ave.
(Continue reading for the full Bedford County Sheriff's Office news release.)
A recently-created task force has until June to prepare and present recommendations to Governor McAuliffe on ways to create Virginia college campuses free from the threat of sexual violence. As WLNI's Evan Jones reports, McAuliffe cited the disappearance of UVA student Hannah Graham Thursday when he addressed the first task force meeting.
A Richmond television station reports another possible link between Jesse Matthew, Jr. and Morgan Harrington's murder five years ago. WTVR cites sources confirming that Matthew was driving a Charlottesville taxicab the night Harrington disappeared, and police recently seized that cab from a farm. Matthew is charged with abducting Hannah Graham in Charlottesville almost four weeks ago, and police say there is a forensic link connecting Matthew with the Harrington case.
Click here to see the full WTVR report.
Stink bug populations took a hit this past winter — the result of abnormally cold temperatures — but the numbers have recovered some, and this is the time of year they try to get inside homes for the coming winter. Experts say sunny mild October days are favorites for this activity, so as WLNI's Evan Jones reports, you are more likely that usual to see them on days like today.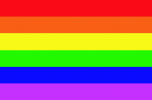 Supporters of traditional marriage say Monday's Supreme Court action does not end the legal battle over same-sex marriage. And they say for now, at least, it opens the door to far more possibilities over who can marry — and under what circumstances. WLNI's Evan Jones has the story.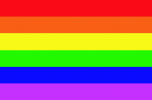 The two Virginia couples who challenged the state's same-sex marriage ban expressed joy and disbelief their long long-sought goal had come true, but supporters of traditional marriage say the legal battles are not over. WLNI's Evan Jones has the story.
The search for the Lyons sisters' bodies — and anyone who may have killed them — takes an additional direction today at the Bedford County Courthouse, as a special investigative grand jury is empaneled. WLNI's Evan Jones reports that this grand jury has some unusual powers.
Campbell County investigators are now trying to determine if the man charged with a UVA student's disappearance might be connected with a 23-year-old woman's unsolved murder five years ago. Cassandra Morton's body was found on a mountain near Liberty University several weeks after she disappeared. WLNI's Evan Jones has the story.
Here is an extended version of our telephone interview with Sheriff Hutcherson:
A ribbon-cutting is set for today in Bedford, where a former factory building is being transformed into 32 new apartments.  It was once home to the Clark Plug Tobacco warehouse, more recently a furniture factory, and now set to be home to The Bedford Lofts. As WLNI's Evan Jones reports,  the developer sees the potential for much such projects in communities Bedford's size.
Charlottesville's police chief is asking rural landowners in that region to check their properties for any signs of Hannah Graham, the UVA student now missing for 13 days. As WFIR's Evan Jones reports, that request is eerily reminiscent of the Morgan Harrington case in 2009.