Prosecutors and law enforcement agencies from around the state gather today in Blacksburg in efforts to combat animal fighting in Virginia. Attorney General Mark Herring says these illegal activities frequently lead to others, including assaults and drug and firearms violations. WLNI's Evan Jones has the story.
Campaign officials for Senator Mark Warner say there is no doubt that his narrow victory will hold up as vote numbers are rechecked. But the Ed Gillespie campaign wants the process to play out before conceding — or requesting a statewide recount. WLNI's Evan Jones has the story.
President Obama says he will take executive action on immigration by the end of the year, but  Congressman Bob Goodlatte says that is for Congress to decide, not the president. WLNI's Evan Jones has the story.
Virginia's voter photo-ID law is rolled out statewide tomorrow for the first time, and the American Civil Liberties Union plans to monitor the way it is enforced. The law requires you to present any one of several photo-ID's in order for your vote to be immediately counted. WLNI's Evan Jones has the story.
Click here for full information on the law, including a listing of all valid voter photo ID's.
RICHMOND, Va. (AP) _ The Virginia Supreme Court says the state's compulsory school attendance law doesn't require parents to get their kids to class on time. In a 5-2 ruling Friday, the court reversed the convictions of a divorced mom in Loudoun County who whose three children were repeatedly tardy. The court's majority concluded that the compulsory attendance law only requires that children be enrolled. The justices said other provisions of the code deal with truancy. Maureen Anne Blake has custody of her children on Wednesday nights and is responsible for getting them to school on Thursday mornings. They were up to 20 minutes late 10 times over four months. Blake told school officials she and one of the children have Attention Deficit Hyperactivity Disorder, and that's why they were often tardy.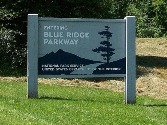 This is the last weekend that all Blue Ridge Parkway facilities will be open for the year, and park officials say there is still plenty of colorful fall foliage. More from WLNI's Evan Jones.
Click here for a real-time Blue Ridge Parkway road closure map.
VIRGINIA BEACH, Va. (AP) _ A judge has ruled that a criminal defendant cannot be forced give authorities the pass code to his cellphone. The Virginian Pilot reports that Virginia Beach Circuit Judge Steven Frucci issued the ruling this week in the case of David Baust, who is charged with trying to strangle his girlfriend. Prosecutors wanted to search Baust's cellphone for a possible video of the couple's altercation. Defense attorney James Broccoletti argued that pass codes are protected by the Fifth Amendment, which shields a defendant from self-incrimination. Frucci ruled that authorities can gain access if a phone can be opened with a fingerprint, which is akin to a DNA sample, a writing sample or an actual key. But he said a pass code requires the defendant to divulge knowledge, which is protected.
Appalachian Power says a broken crossarm on a utility pole led to Wednesday afternoon's outage that left close to 1,600 customers in the dark in Lynchburg and Amherst County. Apco says the problem was centered along Wytne Road near City Stadium and Spring Hill Cemetery. The outage occurred around 3:45 pm.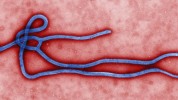 A new statewide poll shows less than half of Virginians believe the Centers for Disease Control and Prevention when it says the Ebola virus can be spread only by coming in contact with bodily fluids. The Roanoke College poll finds 31% don't believe that at all, and 24% are unsure. WLNI's Evan Jones has the story.
Click here for full poll results and methodology.
From Roanoke College: Republican challenger Ed Gillespie has narrowed the gap, but Virginia Democratic Senator Mark Warner still holds a 13-point lead (45%-32%) in the Virginia race for U.S. Senate, according to the Roanoke College Poll. Libertarian Robert Sarvis polled at 3 percent. In the generic Congressional ballot, Republicans now hold an insignificant lead over Democrats (41%-39%).  The Roanoke College Poll interviewed 738 likely voters in Virginia between October 20 and October 25 and has a margin of error of +3.6 percent.
Click here for full poll results and methodology.