Any school that doesn't meet the SOL pass rates and becomes Accredited with Warning goes through through an academic review.  A team will pay especially close attention to whether those schools have adapted what they teach to meet the newer and more rigorous state standards — and recommend ways to improve that school's performance. WLNI's Evan Jones has the story.
The number of schools statewide earning full accreditation fell this year, the result mainly of more rigorous SOL tests. Most schools not fully accredited are accredited with warning, but one Lynchburg City school does not meet that standard either: Sandusky Middle has failed to meet state standards for four straight years, so it is a candidate for "conditional accreditation" status.
Lynchburg police have arrested a city resident for a crime spree last week that included a pistol whipping and attempted carjacking. 26-year-old Keri Leon Sharpe of Lynchburg faces multiple charges, and he is being held in the Blue Ridge Regional Jail. Police say it all happened in the early evening hours of last Wednesday, where a man was pistol whipped as he walked down Gill Street. Other calls quickly came about a man yelling at a customer inside the Campbell Avenue Super Stop, then an attempting carjacking. Charges against Sharpe include attempted carjacking, malicious wounding, possession of a firearm by a convicted felon, displaying a firearm, and reckless handing of a firearm.

Brookville High School is under lockdown for the second time in five days. WLNI's Jack Murphy reports Campbell County Sheriff's Deputies and State Police are stationed at every entrance to the school, and students were once again led to the football stadium bleachers as the school is searched. There is no word yet on the reason for today's lockdown; last Thursday, it was prompted by a bomb threat written in a bathroom.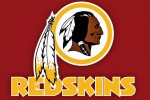 The Washington Redskins open their home season on Sunday — as controversy continues to surround the team's name. Congressman Bob Goodlatte is among those who say the federal government should stay out of it, and the decision is best left to the team and its fans. WLNI's Evan Jones has the story.
Brookville High School was put under a lockdown late Thursday morning, the result of a bomb threat. Campbell County Sheriff's deputies were posted at each of the school entrances, and witnesses saw Brookville students escorted to seats at the football stadium.  WLNI morning host Jack Murphy was able to learn more before he was asked to leave the immediate area:
There is no indication the students were ever placed in any danger.  School officials say the bomb threat was not phoned in.
The state health department says there are no confirmed cases anywhere in Virginia of Enterovirus D-68, which has caused respiratory problems for children in several other states — but something seems to be going around. Lynchburg General Hospital has admitted at least eight children with respiratory problems in just the last week. WLNI's Evan Jones has the story.
The Better Business Bureau says it has been flooded with calls in recent days with complaints and questions about an IRS phone scam. The caller claims you owe taxes, and if you don't pay up right away, they're sending the authorities after you to put you in jail. It's scaring a lot of people, as WLNI's Evan Jones reports.
Work is now under way to revise the way Virginia assesses student achievement, moving away from total reliance on state SOL's. And the State Board of Education President is in Bedford tonight to hear suggestions as part of a statewide listening tour. The meeting starts at 6:00 pm at Bedford Elementary School.  WLNI's Evan Jones reports.
Prosecutors and investigators say the McDonnell verdicts make for a sad moment in Virginia — but a necessary one. The lead federal prosecutor in Richmond says public officials must often make financial sacrifices when in office, but when they turn to financial gain in exchange for public acts, that crosses the line and must be prosecuted. WLNI's Evan Jones has the story.