Governor McAuliffe will once again attempt to tie Medicaid expansion to the state budget, setting the stage for another likely bitter and partisan General Assembly session. Last year's battle nearly shut down state government until Republicans regained control of the Senate. WLNI's Evan Jones has the story.

Average nationwide gas prices have fallen each day for more than two months, but experts say while the trend is welcome, it can't last forever. That's because at some price point, producers will have less incentive to drill for oil and operate wells, those needing more expensive methods to produce oil. WLNI's Evan Jones has the story.
This year's flu season may turn out to be a rough one, a combination of a harsher-than-normal strain and shots that are not a perfect match. WLNI's  Evan Jones has more.
Both conservationists and the oil and natural gas industry sound generally pleased with a recent decision on "fracking" in the George Washington National Forest. The Forest Service recently decided to allow horizontal drilling for natural gas in the forest — but only in a small portion of it, and only where it's already permitted through existing leases and mineral rights. WLNI's Evan Jones has the story.
If like renewing your vehicle's registration three years at a time, Virginia's DMV now has a new option to do so. Until recently, the three-year renewal was possible only on line, but now it is available as well at all DMV customer service centers. WLNI's Evan Jones has the story.
RICHMOND, Va. (AP) _ The State Board of Health has voted to revisit Virginia's hotly debated abortion clinic regulations. The board voted 13-2 at a Thursday meeting attended by hundreds of opponents and proponents of the regulations established under the McDonnell administration. Dr. Marissa Levine, the new state health commissioner appointed by Democratic Gov. Terry McAuliffe, has recommended that the board amend the regulations. The affirmative vote would start a regulatory process that could take up to two years. The most controversial regulation in the package that took effect last year requires all abortion clinics to meet the same strict building standards as new hospitals. Abortion rights supporters say the requirement is designed to put existing clinics out of business. Abortion opponents say it's intended to protect women's health.
House Judiciary Committee Chairman Bob Goodlatte reached for his gavel and called upon Capital Police to remove immigration activists when they disrupted yesterday's committee hearing:
Goodlatte called the hearing to examine what he called "President Obama's executive overreach on immigration". Democrats say the president's recent executive action is legal. WLNI's Evan Jones has the story.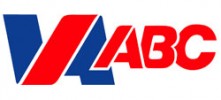 Virginia's state-owned liquor stores are getting in on today's "Black Friday" action, offering a 10% storewide discount for purchases that total at least $50 — taxes and gift cards not included. ABC officials say many people use this day to purchase more premium brands or stock up for holiday get-togethers. WLNI's Evan Jones has the story.
RICHMOND, Va. (AP) _ A Virginia elections official is calling for a review of the status of voting equipment in the state. Voting equipment malfunctions were reported in almost a dozen localities during the Nov. 4 general election. Virginia Department of Elections commissioner Edgardo Cortes tells The Richmond Times-Dispatch that there's no reason to believe the malfunctions were intentional. He says election officials want to conduct a full review so there's no question. Cortes told the State Board of Elections on Monday that the malfunctions appear to be related to aging equipment. Cortes also told the board that almost 800 provisional ballots were cast in the election because voters didn't have valid identification under Virginia's new photo ID law.

The University of Virginia Board of Visitors meets today to discuss university policies and procedures regarding sexual assault. As they do, student leaders say it's time for everyone on campus to say "enough".  All this comes in response to a Rolling Stone article in which a female student describes a gang rape at a UVA frat house.  WLNI's Evan Jones has the story.