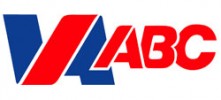 The controversy over last week's arrest of a UVA student by Virginia Alcoholic Beverage Control agents has drawn attention away from a recent advance the ABC was hoping would receive plenty of positive notice. It's a major website change, as WLNI's Evan Jones reports.
Here is a longer-form version of our interview with Eddie Wirt, ABC's Chief Communications and Research Office:
The Governor's Task Force on Combating Campus Sexual Violence is now considering committee draft recommendations on prevention, response and law enforcement. The task force is charged with delivering its recommendations to the governor no later than June 1st. WLNI's Evan Jones has the story.
The Internal Revenue Service reports some unscrupulous preparers are wrongly telling clients to pay THEM under a provision of the Affordable Care Act, or "Obamacare". The "Individual Shared Responsibility" is the requirement that you report your health insurance to the IRS — and usually pay a penalty if you have none. The agency says any penalty should go to the Treasury Department, not a shady tax preparer. WLNI's Evan Jones has the story.
Your local DMV office is turning into a center to receive all sorts of state documents — no need to communicate with Richmond or travel there. Right now, that includes birth certificates, and by late summer, there will be many more, as WLNI's Evan Jones reports.
Holcomb says Lynchburg DMV office was the state's 6th busiest for birth certificates, issuing 3,048 in the program's first year.
UPDATED 4:30 pm — VDOT reports the accident is now cleared and all lanes are open. A multi-vehicle accident has been causing major traffic tie-ups this afternoon on US 460 in the New London area near the Sheetz and Food Lion Plaza. The Forest Volunteer Fire Department says four vehicles are involved, three cars and a dump truck, and at least one person was trapped in the wreckage. At last word, one eastbound lane is now open, but another eastbound lane and all westbound traffic remain blocked.
Senator Tim Kaine says his 47 colleagues who sent an open letter to Iran's leaders are undermining nuclear negotiations. The Republicans who signed it warn Iran that any nuclear deal they cut with President Obama could expire the day he leaves office, but Kaine says senators should not attempt to undercut any agreement before one is reached. WLNI's Evan Jones has the story.
VDOT says it's too early for final numbers, but it looks like its winter maintenance spending will exceed budgeted amounts for the second year in a row. But VDOT says important maintenance projects are not impacted when that happens.  WLNI's Evan Jones has the story.

It happens every year: gas prices go up as spring draws near, and we are likely to see some of this year's sharpest price increases in the weeks just ahead. The story from WLNI's Evan Jones.
Today is deadline day for federal prosecutors and attorneys for former Governor Bob McDonnell — the final day to submit briefs in his appeal. McDonnell wants a federal appeals court to overturn his corruption convictions. WLNI's Evan Jones has the story.
The General Assembly has passed a bill permitting new law enforcement measures as part of investigations into many sex crimes — notably child pornography. More from WLNI's Evan Jones.