As the Outer Banks saw over the weekend, hurricane season is now here. Hurricanes have the potential to affect our region's gas prices more than anything else in the coming months, depending on where they strike. More from WLNI's Evan Jones.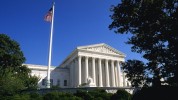 Virginia women's reproductive rights advocates say the Supreme Court got it all wrong in yesterday's "Hobby Lobby" decision".  But others, like Liberty University's legal arm, say it's a great decision for religious liberty. The story from WLNI's Evan Jones.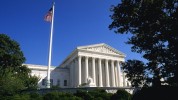 A Supreme Court ruling yesterday means television stations in Lynchburg and Roanoke can continuing receiving copyright fees from services that deliver local signals to your home. As WLNI's Evan Jones reports, a new company had threatened to upend the industry.
From Lynchburg Police Crimestoppers: On 06-18-2014 the Lynchburg Police Department responded to Chestnut Hill Baptist Church located at 5225 Fort Avenue for a break-in.  An unknown subject broke into the church and stole an undisclosed amount of money.  This is the third break-in at Chestnut Hill Baptist Church since 05-08-2014.  During these break-ins money and electronic equipment have been stolen. Anyone with information regarding these break-ins is asked to contact Det. J.C. Romano at 434-455-6169 with the Lynchburg Police Department or Crime Stoppers.
(Continue reading for Crimestoppers reward information.)
Read the rest of this story »
Governor Terry McAuliffe says that he will sign the state's two-year budget, but he has vetoed a provision seeking to tie his hands on Medicaid expansion.  McAuliffe says he is moving forward on that expansion on his own, he has options available, and he has directed officials submit a plan to his desk by September 1st.
House of Delegates Republican leaders say McAuliffe has no authority to expand Medicaid coverage on his own or without the specific approval of the General Assembly. They say it's a clear case of executive overreach, and they are prepared to challenge it through all available avenues, including the court system.
As for the budget, McAuliffe says time is now too short, and too many local governments, school systems, state workers and citizens depend on state funding to risk a government shutdown that would occur without a new spending plan in place by July 1st.
Governor Terry McAuliffe's office say Lynchburg is in line for state matching funds in the coming budget year  to help pay for replacement of the Main Street bridge replacement over the Lynchburg Expressway. The state is committing $1.235 million dollars to the project. It's part of $180 million in matching funds for highway projects in localities across Virginia.
(Continue reading for the full governor's news release.)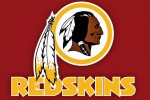 Stores specializing in licensed sports team merchandise paint a gloomy picture if courts uphold a Patent Office ruling cancelling trademarks for the Washington Redskins. Lynchburg-based B&C Sports has stores at malls in Lynchburg, Charlottesville and Roanoke and it sells a lot of Redskins merchandise.  WLNI's Evan Jones spoke with the stores' owner.
Congressman Bob Goodlatte faces a November challenge from a Libertarian. Will Hammer  wants the U.S. to open its immigration policy, reduce its global military reach, and curb its reach into the lives of Americans — everything from surveillance to offering student loans. And as WLNI's Evan Jones reports, Hammer believes drug use should be decriminalized.

The large-scale fighting that has overtaken parts of Iraq in recent days may impact what you pay at the pump for the rest of the summer. As WLNI's Evan Jones reports, experts say we should no longer expect the usual trend of falling prices into July 4th.
The company now managing Peaks of Otter is spending a lot of money this year to upgrade the lodge, now 50 years old. Delaware North is paying close to $1 million to renovate the 63 rooms, and as WLNI's Evan Jones reports, it has other plans to upgrade the Blue Ridge Parkway landmark.