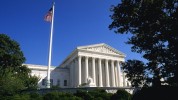 Virginians on both sides of the same-sex marriage debate plan to be at the U.S. Supreme Court today as justices consider whether state bans on such marriages are unconstitutional. This specific case does not involve Virginia, but the justices are expected to rule by late June whether states have the right to define marriage as the union between one man and one woman. WLNI's Evan Jones has the story.

Once again, a camera in the middle of Smith Mountain Lake lets you look in on a pair ospreys trying to raise a family. But as WLNI's Evan Jones reports, if recent experience is any guide, nature can be rough, and survival is anything but guaranteed.
Here is a longer-form interview with Smith Mountain Lake State Park Manager Brian Heft:
Click here to watch the Smith Mountain Lake Ospreycam.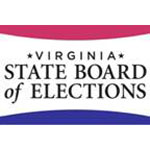 More than a half dozen cities and counties in the region are now scrambling to replace hundreds of voting machines after the state Board of Elections voted to bar any further use. Among those impacted: Lynchburg City and Roanoke County, as WLNI's Evan Jones reports.
Here is a longer-form conversation with Lynchburg City Voter Registrar Carolyn Sherayko:
State lawmakers cited privacy concerns in rejecting Governor McAuliffe's proposed amendments Wednesday to a bill that sharply limits when law enforcement can use drones to gather evidence. The governor's proposals would have allowed more widespread drone use without warrants, but both houses voted the proposed changes down, as WLNI's Evan Jones reports.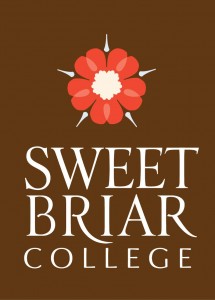 Efforts to save Sweet Briar College are set to go before a Bedford County judge later today as a commonwealth's attorney seeks an order preventing the college from closing this summer. More from WLNI's Evan Jones.

Summer gas prices are likely to be the lowest in at least ten years. Gas Buddy, which tracks prices across the country, now projects a national average summer price of $2.35 a gallon — and Virginia's average is often 20 cents or so lower.  But an expert in retail gas pricing strategies says as prices go down, we are less likely to look as hard for the best deals. More from WLNI's Evan Jones.
The Environmental Protection Agency plans to issue to new regulations this summer on power plant emissions. Environmentalists say it would be good for Virginia's air quality and reduce impacts of more severe weather. But opponents say we would all pay more, with little actual impact, and it would cost thousands of Virginians their jobs. More on the debate from WLNI's Evan Jones.
Toxic emissions in Virginia rose 10% in 2013, but that increase runs counter to the longer-term trend. These are state-permitted releases of industrial toxic emissions that enter the atmosphere or waterways or are buried in landfills. WLNI's Evan Jones has the story.
Controversy swirls around this weekend's NASCAR race in Martinsville, but this one has nothing to do with anything happening on the track. As WLNI's Evan Jones reports, it's all about hot dogs.

A new national study says distracted driving is a much greater factor in teen crashes than previously believed. There are laws in Virginia aimed at reducing that number, but AAA Mid-Atlantic says they would be much more effective if enforcement was primary. WLNI's Evan Jones has the story.
Click here for the full research report and video.