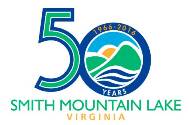 There's a different kind of a boat race scheduled this weekend at Smith Mountain Lake; all the competing watercraft will be made of cardboard. WLNI's Bob Clark has more on this story.
UPDATE:  Lynchburg DES reports the issue with wireless carriers not being able to get through to 911 has been resolved.
EARLIER: From the Lynchburg Department of Emergency Services: If you are a Verizon Wireless or US Cellular customer, you may have problems contacting the City of Lynchburg's Emergency 9-1-1 services.  According to Emergency Services Director Melissa Foster, they have been made aware that customers of these two wireless companies have been experiencing difficulty contacting 9-1-1.  "We have contacted the carriers and made them aware of the situation and are hoping they will have the issue resolved as soon as possible," said Foster. In the interim, anyone who needs emergency assistance and is not able to contact Emergency Services using 9-1-1 should call the non-emergency number at (434) 847-1602.
From the Amherst County Sheriff's Office: The Sheriff's Office needs your help in identifying 2 males involved in a shoplifting incident at the Madison Heights ABC store in June 2016. They may reside or hang out in the Wright Shop Rd area of Madison Heights. If you can help with the identification of these individuals please contact us by Facebook Messenger or the Sheriff's Office at 434-946-9300. You can let the dispatcher know you want to remain anonymous.
From the Amherst County Sheriff's office: On Wednesday July 20, 2016 Amherst County Sheriff's Deputies responded to a residence on Richmond Highway for problems with other subjects.  David Tyson Ramsey was arrested for violation of a protective order, attempted arson of the residence and attempted murder.  He is currently being held on no bond at the Amherst Adult Detention Center. This incident is the second time deputies have dealt with Mr. Ramsey this week.  The first incident also occurred at the same residence on July 16, 2016 where he was arrested for simple assault, assault on law enforcement and resisting arrest.  A protective order was also issued.
From the Virginia Department of Taxation: Legislation enacted by the 2015 General Assembly combined Virginia's three sales tax holidays into one three-day holiday beginning the first Friday in August at 12:01 a.m. and ending the following Sunday at 11:59 p.m. This year's sales tax holiday is August 5-7. During the sales tax holiday period, consumers can purchase qualifying school supplies, clothing, footwear, hurricane and emergency preparedness items, and Energy Star™ and WaterSense™ products without paying sales tax. This includes qualifying items purchased online, by mail or over the phone. In addition to the specific items exempted, retailers may also choose to offer other items "tax-free" by paying the sales tax themselves during the holiday.
Click here for the Department of Taxation's sales tax holiday web page
From the Lynchburg Police Department: On July 20, 2016 at approximately 1515 hours the Lynchburg Police department responded to 203 Rowland Drive in reference to a possible electrocution incident. When Officers arrived on the scene they discovered two white male adults unresponsive and not breathing in the yard beside 203 Rowland Drive.  LFD responded as well and declared the victims deceased. Upon speaking to several witnesses it was determined that the two W/M victims were doing maintenance work on a chimney at 203 Rowland Drive address.  Preliminary investigation revealed that the two victims attempted to erect an extension ladder against the chimney at 203 Rowland Drive when the ladder came in contact with a high voltage primary powerline running between the two properties. The two victims appear to have been electrocuted and died at the scene.  AEP and OSHA representatives responded and are currently investigating the incident as well.
The two victims are father and son and were identified as:
*Timothy Lee Chittum Sr. age 55 of Lynchburg VA
*Timothy Lee Chittum Jr. age 26 of Lynchburg VA
The victims have been transported to the Medical Examiner's Office in Roanoke for an autopsy and confirmation on the cause of death.
The Investigation is continuing. Anyone with information regarding these incidents is asked to contact Det. T.C. Barley at 434-455-6162 or call Crime Stoppers at 1-888-798-5900.
From Virginia State Police: The Appomattox County Sheriff's Office has safely located the missing juveniles in neighboring Campbell County. The Appomattox County Sheriff's Office, with the assistance of the Campbell County Sheriff's Office, responded to a Campbell County residence shortly after 5 p.m., Wednesday, where they located Calysta M.L. Tichenor, 17, and her 7-month-old son, Jason Tichenor. Chance Lobo, 16, was also located at the residence.  Jason Tichenor will be turned over to the custody of the Appomattox County Social Services. Lobo and Calysta Tichenor are now in the custody of the sheriff's office.  "I especially want to thank the public for the information provided to us during the course of this search," said Appomattox County Sheriff Barry Letterman. "The safe recovery of this infant and his mother were the direct result of the cooperative and dedicated efforts of multiple law enforcement agencies and the public coming forth with tips." The investigation into the juveniles' disappearance remains ongoing at this time.
(Continue reading for the earlier Endangered Missing Child Media Alert)
From the City of Lynchburg: On Monday, August 1, the Parking Ambassadors will move away from the warnings and will be issuing expired meter parking tickets to vehicles that do not have time registered with the pay stations.  Patrons will need to make sure that they visit the pay stations to get their free time or to pay for additional parking time. Parking tickets for not having time on the meter carry a $20 fine.  Approximately six months ago, the City of Lynchburg introduced an on-street paid parking pilot program for downtown.  The purpose of the program was to better manage parking in the 1200 block of downtown to create parking space turnover that would ensure customers have close and convenient parking for shopping and conducting business.  The 1200 block was chosen due to the high traffic generated by the Lynchburg Community Market and the concentration of other small shops and businesses. The pilot program consisted of the installation of new parking pay stations in the 1200 block of Main Street.  Pay stations were also installed in the Community Marketing parking lot to assist in creating an effective pilot program for the on-street paid parking. Since the pay stations have been in operation, Parking Ambassadors have distributed information to motorists about the paid parking program.  During this time, a grace period for parking meter violations has been in effect.  Parking Ambassadors have been issuing warnings to vehicles without time on the meter to remind visitors to make sure that they visit the pay stations. "We wanted to be sure that patrons knew about the paid parking program and had time to understand how to use the new pay stations before we began issuing tickets," said Parking Manager Dave Malewitz.
(Continue reading for news of revised hourly parking fees)
Read the rest of this story »
From Virginia State Police: State Police were notified Thursday afternoon there was a unresponsive male on the north side of the roadway on Route 122 near Bowyers Loop. The Male was identified as Robert Daniel Miller, Jr. 23, of Moneta, VA.  Mr. Miller was transported to Roanoke Memorial Hospital for treatment.  The Virginia State Police opened the investigation as a Hit and Run by a vehicle.  Through the investigation, involving the Virginia State Police Crash Reconstruction Team and the Bureau of Criminal Investigation, it has been determined that Mr. Miller was not struck by a vehicle and was not a victim of a criminal act. Medical personnel have stated that Mr. Miller was most likely struck by lightning while walking in the storm Thursday. Mr. Miller is currently at Roanoke Memorial Hospital.
UPDATED 6:00pm — The Washington Post reports Liz Khatun is in custody and the Amber Alert is cancelled.
PREVIOUSLY: From Virginia State Police: The Virginia State Police and Virginia Missing Children Clearinghouse have issued an Amber Alert for a child abduction on behalf of the Fairfax County Police Department in Annandale on 07/11/2016 at 11:00 am.  The Fairfax County Police Department is looking for Liz Khatun, white, female, age 6 weeks old, height 1 feet 07 inches, weight 9 lbs, with brown eyes and short brown hair. The child is believed to be in extreme danger and was last seen at 7611 Little River Turnpike, Annandale, VA. The child is likely abducted by Flora Khatun, white, female, age 31 years old, height 5 feet 02 inches, weight 120 lbs, with brown eyes and brown black hair wearing black t shirt, black yoga pants, unknown shoes. They may be traveling in a 2011 blue Toyota Sienna, VA license XJG 1035.
Please contact the Fairfax County police department at (703)246-7800 or the Virginia State Police at 1-800-822-4453 (1-800-vachild).
You may find complete information at hyperlink www.vaamberalert.com