From Governor McAuliffe's office: RICHMOND – Governor Terry McAuliffe announced today that Pittsylvania County has been designated as a Certified Work Ready Community (CWRC). The nationally recognized designation by the Commonwealth and American College Testing (ACT) will help Pittsylvania County attract new businesses and jobs as it signifies job ready skill sets of the county's high school students, job seekers, and incumbent workforce. Speaking about the announcement, Governor Terry McAuliffe said, "Developing core workforce development skills is an essential component to building a world-class economy. I applaud Pittsylvania County for its leadership and continued efforts to prepare local workers for innovative, high-tech jobs. This certification is the foundation to attracting private sector investments that contribute to our efforts to build a new Virginia economy in every corner of the Commonwealth."
(Continue reading for the rest of the news release.)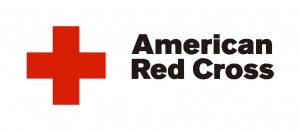 Those who would like to help people affected by disasters like flooding and countless other crises can make a donation to Red Cross Disaster Relief. People can donate by visiting redcross.org, calling 1-800-RED CROSS or texting the word REDCROSS to 90999 to make a $10 donation. These donations enable the Red Cross to prepare for, respond to and help people recover from disasters big and small.
Click Here to visit RedCross.org and donate to West Virginia Flood Victims.
From The Amherst County Sheriff's Office: The Amherst County Sheriff's Office continues to seek information into the dog that was placed in the Coolwell Rd. Trash Collection Site Dumpster.
The Sheriff's Office, with the help of the Amherst County Humane Society, is now offering a $2000.00 reward for information that leads to the arrest and conviction of any person(s) involved with this crime.
If you have information please contact Investigator Clay Thompson at 434-946-9373 ext 6. If you wish to donate to Amherst County Humane Society to help with the reward you may do so by contacting 434-946-2340.
From Lynchburg City Schools: Lynchburg – The Lynchburg City School Board has approved the superintendent's recommendation to hire Mr. Derrick Brown as the new principal for Dunbar Middle School for Innovation.
Since 2012, Mr. Brown has worked as the Assistant Principal for Amherst Middle School where he served on the school improvement team, the student intervention team, the IEP committee, and safety committee.
Prior to his administrative experience, he served as a biology teacher at Amherst County High School.
From Lynchburg Police Department: On June 11, 2016 at approximately 10:08 PM, officers with the Lynchburg Police Department responded to a report of a robbery at the Express Lane at 3001 Memorial Ave. Employees reported that an adult black male in his mid-30s, about 5'9" to 5'11" tall with a thin to medium build, entered the business, pointed a handgun at the clerk, and demanded money. The suspect then fled the scene with an undisclosed amount of cash. No one was injured. This incident is currently being investigated by the Lynchburg Police Department's Criminal Investigations Division. If anyone has any information related to this robbery, they are encouraged to contact the detective listed below.
From Bedford Fire Department: On June 11th 2016 at 1:50 pm the Bedford Fire Department responded to the 4000blk of Moneta Road for the report of a head-on collision with multiple injuries and possible entrapment. The first engine arrived at 1:57p.m. to find two vehicles heavily damaged with both drivers trapped.  A total of four (4) patients were taking to Roanoke Memorial Hospital; three (3) of which were in serious condition. One critically injured patient was flown to Roanoke Memorial Hospital by Carilion Life Guard 10.  Traffic on Moneta Road (Route 122) was detoured around the accident for an hour and half. VASP  is investigating the crash.
From the Bedford County Sheriff's Office: On 5-17-2016 around 0100hrs an unknown subject operating an extended cab light colored GM pick-up (older model) and pulling a trailer pulled onto the lot of Commonwealth Auto located Montvale, Virginia. The suspect broke into a vehicle on the lot and stole several items from the vehicle. The suspect then left heading westbound on 460. Anyone with information on the suspect vehicle is asked to contact Investigator Scott Arney or Lieutenant Jon Wilks of the Bedford County Sheriff's Office at 540-586-4800 or use our anonymous online contact form.
From the City of Lynchburg: On Thursday, June 9, motorists will need to be aware of a street closure in downtown Lynchburg. In order to accommodate construction work being done at the Virginian Hotel, 718 Church Street, it is necessary to temporarily close Church Street at 7th Street during the hours of 9:00 a.m. – 5:00 p.m. Motorists will need to exercise caution, follow posted detour signs and obey flaggers. According to Lynchburg Public Works Department, local traffic will still have access to establishments like Anthony and Company and other Church Street businesses in the immediate area, as well as portions of the Allied Arts Parking Deck. The closure will allow The Virginian to use a large crane that will bring in an elevator for the building and place it in the shaft.   The City apologizes for the inconvenience.
From the Bedford County Sheriff's Office: At 11:10 p.m. Wednesday night, Bedford County 911 dispatchers received a call from 3525 Nicopolis Drive, Bedford. The caller, Laura Rawls, reported that her daughter had hit her in the head with a table leg and she was bleeding. Rawls and her daughter, Dyimon L. Hills, were visiting this residence when they got into a verbal alternation which turned physical. Laura Rawls was transported and hospitalized with an open head wound. Dyimon L. Hills, age 28, Blue Ridge Ave., Bedford, was arrested at her residence and charged with felonious assault and destruction of property. She is being held without bond in the Bedford Adult Detention Center.

Here's the press release from the Bedford County Sheriff's Office: At 9:52 a.m. on Sunday May 29, 2016, Bedford County 911 dispatchers received a call from Wagon Wheel Trail, Moneta in reference a two year old child that had been found in the bottom of Smith Mountain Lake. Dispatcher Michael Miller took the call and asked if the child was breathing and was told no and that his lips were blue. Dispatcher Miller asked the caller if anyone there was trained to do CPR and was told no. The man handed the phone to a female who put the phone on speaker for Miller to provide instructions on how to perform CPR. After a short time, the child started making sounds and started breathing. Sheriff Brown said, thanks to Miller's training, experience, composer under pressure, and ability to communicate instructions to those with the child, the child was able to be revived. His performance exemplifies the high caliber and professionalism of the members of the Bedford County 911 Communications Center. These are the same attributes the Bedford County Sheriff's deputies see and rely on daily. Sheriff Brown will recognize Dispatcher Miller with the "Sheriff's Life Saving Award" at a ceremony later this year.