Lynchburg Police say three armed robberies in the city this month appear to be related. The latest occurred last night at the Dollar General store on Memorial Avenue, where a man walked in with a handgun and demanded money. Police  believe the same suspect appears responsible for similar holdups at the Express Lane on Memorial Avenue June 11th  and the Wendy's on Memorial Avenue June 2nd.
(Continue reading for police news releases of each robbery.)
ASHINGTON (AP) _ A unanimous Supreme Court has overturned the corruption conviction of former Virginia Gov. Bob McDonnell in a ruling that makes it harder to prosecute elected officials accused of bribery. The justices ruled Monday in favor of McDonnell, who was found guilty in 2014 of accepting more than $165,000 in gifts and loans from a wealthy businessman in exchange for promoting a dietary supplement. The former governor says he never took any official action to benefit Star Scientific Inc. CEO Jonnie Williams or pressured other public officials to do so. McDonnell says he simply performed routine courtesies for Williams like setting up meetings and hosting events. Prosecutors said McDonnell accepted personal benefits with the understanding he would try to take official action to help Williams.
Lynchburg is getting 300 new jobs from an insurance company that's opening a $4 million new business center.
Virginia Governor Terry McAuliffe's office recently announced Pacific Life Insurance Company's investment. The company completed an acquisition of the term life new business platform from Genworth Financial with this investment.
The company will receive a $500,000 grant from the Commonwealth Opportunity Fund and will also be eligible for other state benefits.
Mike Lucado, chair of the Lynchburg Economic Development Authority, said Pacific Life's investment will help spur revitalizing efforts in downtown Lynchburg.
Continue reading for more information about Pacific Life
SMITH MOUNTAIN LAKE, Va. (AP) _ The woman who survived a shooting that killed two journalists while they were conducting an interview on live TV is being honored for her courage.
Local media report that Vicki Gardner recently received the Virginia Association of Chamber of Commerce Executives "Resilience Award." It's a new award the group created to give executives who successfully lead their chambers while facing difficulties.
Gardner is the executive director of the Smith Mountain Lake Regional Chamber. She was shot in the back while giving a live interview on WDBJ last August.
Reporter Alison Parker and cameraman Adam Ward were killed in the shooting. Authorities said the shooter, Vester Lee Flanagan, later died of a self-inflicted wound.
ROANOKE, Va. (AP) – A man whose wife was injured when her personal watercraft exploded on Smith Mountain Lake is hoping to track down the good Samaritans who helped her so he can thank them.
Sixty-one-year-old Jeanne Mosher suffered broken bones, burns and other injuries when her personal watercraft blew up Tuesday morning. Virginia fisheries officials are investigating the cause of the explosion.
Her husband, Doug Mosher, tells The News & Advance that he heard the explosion and ran to a dock, where he found his wife face-up in the water. He flagged down a family passing on a boat, and some children jumped in the water with him to keep his wife stabilized while their father called 911.
Mosher says in the chaos of the moment, he didn't get their names.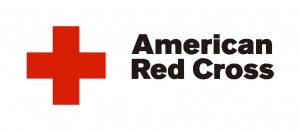 Those who would like to help people affected by disasters like flooding and countless other crises can make a donation to Red Cross Disaster Relief. People can donate by visiting redcross.org, calling 1-800-RED CROSS or texting the word REDCROSS to 90999 to make a $10 donation. These donations enable the Red Cross to prepare for, respond to and help people recover from disasters big and small.
Click Here to visit RedCross.org and donate to West Virginia Flood Victims.
From The Amherst County Sheriff's Office: The Amherst County Sheriff's Office continues to seek information into the dog that was placed in the Coolwell Rd. Trash Collection Site Dumpster.
The Sheriff's Office, with the help of the Amherst County Humane Society, is now offering a $2000.00 reward for information that leads to the arrest and conviction of any person(s) involved with this crime.
If you have information please contact Investigator Clay Thompson at 434-946-9373 ext 6. If you wish to donate to Amherst County Humane Society to help with the reward you may do so by contacting 434-946-2340.
U.S. Senator Tim Kaine is among a group of lawmakers that introduced a compromise gun control bill they hope will pass in the wake of the mass shooting in Orlando. WLNI's Ian Price has details:
From Lynchburg City Schools: Lynchburg – The Lynchburg City School Board has approved the superintendent's recommendation to hire Mr. Derrick Brown as the new principal for Dunbar Middle School for Innovation.
Since 2012, Mr. Brown has worked as the Assistant Principal for Amherst Middle School where he served on the school improvement team, the student intervention team, the IEP committee, and safety committee.
Prior to his administrative experience, he served as a biology teacher at Amherst County High School.
Leaders of the Franklin County Family YMCA's Smith Mountain Lake location are looking for people to "float into history" with them. WLNI's Starr Anderson has more on the story:
To register for the event click here.