The Virginia Department of Transportation says crews will be removing tens of thousands of potentially deadly guardrails from all across state, possibly hundreds of them along roadways in Central Virginia. According to media outlets, VDOT has been installing new guardrails across the 10 counties that make up the Lynchburg district, for the past 2 ½ years. VDOT isn't saying whether the guardrails are safe or unsafe; they're simply saying that they're not an approved product. Last week, a judge awarded a Virginia man 175-million dollars in his lawsuit against Trinity Industries. Now the Lynchburg office of VDOT will be examining over 200 pieces of guardrails or guard ends, after working with contractors to locate them.
Instead of uprooting more than 70 Stewartsville Elementary students to a new school next year, the Bedford County School Board has opted for a less intrusive option. As part of the redistricting plan to move Body Camp Elementary when it closes, students will split up between three schools next year: Huddleston, Goodview and Moneta. The original plan readjusted Liberty attendance zone lines based on which side of Route 24 students lived on. But earlier this month, the board agreed that those lines not be changed; and voted instead, in favor of a revised plan, which means none of the Stewartsville students will have to move. The board is expected to decide whether to close Thaxton Elementary in the coming weeks.
From Roanoke College: Republican challenger Ed Gillespie has narrowed the gap, but Virginia Democratic Senator Mark Warner still holds a 13-point lead (45%-32%) in the Virginia race for U.S. Senate, according to the Roanoke College Poll. Libertarian Robert Sarvis polled at 3 percent. In the generic Congressional ballot, Republicans now hold an insignificant lead over Democrats (41%-39%).  The Roanoke College Poll interviewed 738 likely voters in Virginia between October 20 and October 25 and has a margin of error of +3.6 percent.
Click here for full poll results and methodology.
A study team has been looking at alternatives for aging College Lake Dam at Lynchburg College. Thursday night at 7:00, the public can weigh in during a community meeting at the Lynchburg Public Library. More from WLNI's Gene Marrano: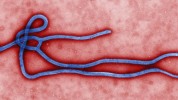 Virginia health officials are now actively monitoring all travelers arriving in the state from the three West African countries affected by the Ebola outbreak. So far, 53 travelers have been identified for monitoring. Health officials say most returning travelers will be considered low-risk. WLNI's Evan Jones has the story.
FAIRFAX, Va. (AP) _ The suspect in the abduction of University of Virginia student Hannah Graham will be making an initial court appearance Friday in Fairfax in an unrelated case. Fairfax County prosecutor Ray Morrogh said Monday that 32-year-old Jesse Matthew will appear in court via video link from a jail in the Charlottesville area, where he is currently being held. Matthew was indicted last week in Fairfax on attempted capital murder and other charges for a 2005 sexual assault in Fairfax City. Authorities have said they have forensic links between the 2005 case, Graham's abduction, and the 2009 disappearance and death of Virginia Tech student Morgan Harrington. Graham's remains were found Oct. 18 in Albemarle County after a month long search, but Matthew has thus far been charged only with abducting Graham.
RICHMOND, Va. (AP) _ A federal appeals court is set to hear arguments over the Pittsylvania County Board of Supervisors' practice of opening meetings with a prayer. The county is appealing a judge's ruling last year barring the board from opening meetings with prayers associated with a specific religion. The 4th U.S. Circuit Court of Appeals will hear arguments Tuesday in Richmond. Pittsylvania resident Barbara Hudson filed the lawsuit in 2011, claiming the Christian invocations violate the Constitution's prohibition against government establishment of a religion. According to court records, the board has a 200-year tradition of allowing members to open meetings with prayers that sometimes mention Jesus Christ. The county argues that the Supreme Court has upheld such traditions as long as prayer isn't used to proselytize or to disparage any faith.
RICHMOND, Va. (AP) _ Time is running out for Virginia voters to cast absentee ballots for the Nov. 4 general election. Tuesday is the deadline to submit an application to receive a ballot in the mail. Saturday is the deadline to vote in-person. The Virginia Department of Elections says an application to receive a ballot in the mail must be submitted to the voter's general registrar's office by 5 p.m. Tuesday. Voters can mail, email, fax or hand deliver the applications. Voters must return completed absentee ballots to their voter registration office by 7 p.m. Nov. 4. In-person absentee voting is available daily through Saturday at local voter registration offices. Voters must meet one of the numerous eligibility requirements to vote absentee. Acceptable photo identification will be required for those voting in person.
VDOT has its initial budgets, materials, equipment and staffing in place across the state in preparation for whatever this year's weather brings to keep your roads clear. Last winter proved that weather patterns pay no attention to the calendar, with snow on the ground in various parts of the state from late October into early April. VDOT's estimated snow-removal budget is $145.5 million for the winter of 2014-2015.
Last winter, VDOT's preseason snow-removal budget for 2013-2014 was $157 million, a figure based on the average expenditures from the previous five winters. The agency spent approximately $350 million by the end of the season.
Getting through the holidays can be tough –but Centra can help. The first of three grief sessions is being held today. The holiday season is nearly upon us for most, it's a time of festivities and good cheer…but not for those who are missing a lost loved one. Two Grief Sessions are planned tomorrow; the first from 1 until 2:30 at Summit Independent Living on Enterprise Drive in Lynchburg the second, Tuesday evening from 6 until 7:30 in Amherst, at the Centra Fairmont Crossing Health & Rehabilitation Center. Attendees can bring a keepsake or a picture of their loved one and are encouraged to share their story.