RICHMOND, Va. (AP) _ Nearly 400 Virginia school board members, superintendents and others are expected to attend an annual education conference in Richmond. The Virginia School Boards Association 30th annual Conference on Education will be held Tuesday at the Richmond Marriott. Virginia first lady Dorothy McAuliffe will address the conference and present awards to the winners of the association's Food For Thought competition. The association says nearly 50 mini-workshops will be held on personnel, school law, curriculum and instruction, and other topics.
UPDATE: Daniel Caleb Pait turned himself in to detectives at the Lynchburg Police Department yesterday and was taken into custody without incident. He's being held without bond at the Blue Ridge Regional Jail.
—————————–
On Friday a detective with the Lynchburg Police Department attempted to take 26-year-old Daniel Caleb Pait into custody on two outstanding larceny warrants. The detective was able to handcuff Pait, but he assaulted the detective and was able to escape custody. Pait was last seen in the Timberlake Road and Laxton Road area. He is not believed to be armed. Anyone with information about Pait is asked to call Crime Stoppers at 1-888-798-5900.
FARMVILLE, Va. (AP) _ The Virginia Department of Alcoholic Beverage Control is holding a conference to prepare high school students to get involved with preventing alcohol and drug abuse. The 2015 Youth Alcohol and Drug Abuse Prevention Project will begin on Monday with opening remarks by Virginia first lady Dorothy McAuliffe. The five-day conference will be held at Longwood University in Farmville.
RICHMOND, Va. (AP) _ Universities and colleges in Virginia expect enrollment to increase by more than 7 percent in 2021. A preliminary state report says public and private institutions expect to enroll about 475,000 undergraduate students in 2021. Undergraduate enrollment last year totaled about 442,300 undergraduates. Institutions also expect to award more than 75,200 associate and bachelor's degrees in 2021. That's an increase of almost 7 percent. The State Council of Higher Education for Virginia will discuss the report on Tuesday at its regular meeting. Higher education council director Peter Blake says the enrollment and degree projections serve as benchmarks to ensure Virginia stays on track. The Virginia Plan for Higher Education's target is to award an additional 1.5 million degrees and workforce credentials by 2030.
From the Amherst County Sheriff's Office: The office is investigating a grand larceny of a variety of products from Wal-Mart to include a number of steaks and a computer. On May 19th, shortly before 8am, a black male was observed taking a number of items from the store and leaving without paying for them. When approached by security, they ran from the area. The black male was tall, thin, had a blue shirt and glasses. He left the area in a silver 4 door vehicle with the first three letters on his Virginia license being XCU. Anyone that has any information is urged to call Crime Stoppers at 1-888-798-5900. Crime Stoppers will pay up to $1,000 for information regarding this crime. All information is totally confidential.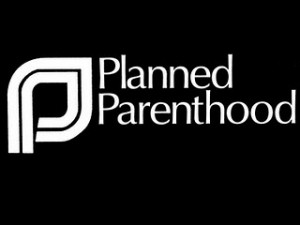 RICHMOND, Va. (AP) _ Gov. Terry McAuliffe is rejecting calls from Virginia House Republican leaders for an investigation into how Planned Parenthood clinics handle fetal organs. Republicans called for an investigation Thursday following an anti-abortion group's release of a video showing a Planned Parenthood official discussing the disposal of body parts from aborted fetuses. The group said the video proves the organization is breaking federal law against selling human fetal tissue. Planned Parenthood has said it only helps women legally donate fetal tissue to research firms, not sell it commercially. A spokesman for McAuliffe, said the Democrat governor was disturbed by the video but said it shouldn't be used as "fodder for political attacks on women's access to health care." Planned Parenthood lists seven health centers in Virginia on its website.
The Lynchburg Police Department's Forensics Unit received a tip from the Southern Virginia Internet Crimes Against Children Task Force regarding the online sharing of child pornography at an apartment in the 1100 block of Wise Street. A search warrant was executed at the apartment and investigators seized electronics including computers and cell phones. As a result of the investigation, 55-year-old Joel Hailey was arrested yesterday and charged with 10 counts of possession of child pornography.
WASHINGTON (AP) _ A day after charges were announced in the 40-year-old kidnapping and slayings of two sisters from Maryland, investigators are turning their attention to the suspect's uncle and others they say were involved in the crime and subsequent cover-up. At a Thursday news conference in Virginia, police said they believe 70-year-old Richard Welch sexually abused at least one of the Lyon sisters. Twelve-year-old Sheila and 10-year-old Katherine Lyon were abducted from a suburban Maryland mall in March 1975. Their bodies have never been found. Richard Welch remains a person of interest in the case but has not been charged. His wife, Patricia Welch, has been charged with perjury. Their nephew Lloyd Welch is charged with the girls' murder. Richard Welch's attorney did not immediately return a message.
Investigators hold a news conference later today in Bedford County to discuss the Lyon sisters case. This comes after we learned yesterday a suspect now faces murder charges in connection to the girls' disappearance four decades ago. WLNI's Starr Anderson has the story.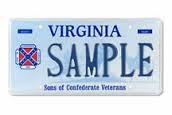 RICHMOND, Va. (AP) _ A Southern heritage group that is fighting to keep the Confederate battle flag on Virginia license plates is holding its annual convention in the former capital of the Confederacy. The Sons of Confederate Veterans began its five-day convention this week in suburban Richmond. The 120th gathering is expected to attract hundreds of members, and possibly some protests. A reception is planned at the White House of the Confederacy. The SCV announced last week it would go to court to keep the confederate flag on Virginia plates. A court hearing is scheduled later this month. Gov. Terry McAuliffe moved to have the flag banished from state plates last month, following the slayings of nine African-Americans in a Charleston, South Carolina, church. McAuliffe called the flag's image divisive.