Virginia Attorney General Mark Herring says the holiday season is prime time for criminals and scammers — one reason his office has revamped its Consumer Protection Section. More from WLNI's Evan Jones.
Click here for the Attorney General's Consumer Protection website.
A warning for those planning to skip the foot traffic that comes today with Black Friday. The Better Business Bureau says online purchases can cost you big, especially if you haven't done your research. WLNI's Ian Price has more: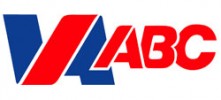 Virginia's liquor monopoly is getting in on today's Black Friday action, offering discounts for today only — if you buy enough to qualify. As WLNI's Evan Jones reports, the ABC expects to do about $6 million in retail sales today alone.
From the Bedford County Sheriff's Office: Bedford County 911 dispatchers received a call at 8:50 p.m. Wednesday night from Georgia Pacific in Big Island. The caller reported a man had fallen into a machine. Big Island Fire Department and rescue units along with Bedford County Sheriff's deputies responded to the scene. The victim of the accident is Robert C. Dameron, age 44, of Natural Bridge. The body was transported to the Chief Medical Examiner's Office in Roanoke. The Virginia Department of Labor will investigate the incident. Because of the ongoing investigation no further comments will be made until the investigation is completed.
Substance use disorders of multiple types have been identified a public health crisis recently by both federal and state health officials. WLNI's Ian Price has reaction with a nationally-recognized addiction:
If you are hitting the highway today or any time between now and Sunday, be prepared for plenty of company. As WLNI's Evan Jones reports, AAA predicts some of the heaviest Thanksgiving holiday traffic in years.
RICHMOND, Va. (AP) – The Virginia Court of Appeals has upheld the conviction of a man who was sentenced to six months in jail for hanging a black-faced dummy in his front yard. Jack Eugene Turner of Rocky Mount was convicted last year of violating a state law that prohibits hanging a noose to intimidate. His next-door neighbors are black. Turner displayed the dummy the same day nine black churchgoers were massacred in South Carolina. Turner argued on appeal that his action should've been protected by the First Amendment's right to free speech. But the court rejected that argument on Tuesday. The court wrote that the First Amendment "protects Turner's right to be a racist" but doesn't "permit him to threaten or intimidate others who do not share his views." Holland Perdue, Turner's attorney, said the man has already served his jail sentence. Purdue said he looks forward to appealing to the Virginia Supreme Court.
News release: The City of Lynchburg, in partnership with Lynch's Landing, will offer free two-hour parking in the downtown area beginning Thanksgiving Day (November 24) through New Year's Day (January 1). The program was initiated to not only support local businesses during the holiday season, but to also encourage more area residents and visitors to shop, dine, play and explore in Downtown Lynchburg and to make downtown a part of their holiday festivities. The free two-hour parking will apply to all City-managed paid parking lots including Community Market Lot (Lot H), Corner of Main Street and Commerce Street (Lot E), Suntrust Parking Deck, Midtown Parking Deck and Clay St. Parking Deck. Anyone parked longer than the free two-hour allotment will need to pay for the additional time at the appropriate pay station. All on-street parking in downtown will remain free; however, time limits for those spaces will be dictated by signage.
Campbell County news release: The Campbell County Sheriff's Office is investigating an organized group of Hispanic males who are traveling through our area forging and passing stolen checks. This group may have ties to the Lynchburg area of Campbell County. It is believed that the group may be operating throughout the state of Virginia and perhaps in other states too. If you have any information about the identity or location of these subjects, please call Campbell County Sheriff's Office at 434-332-9580 or the Central Virginia Crime Stoppers at 1-888-798-5900.
Experts say you need to beware of scams designed to look like deals this week with Black Friday quickly approaching. WLNI's Ian Price has more: