Beginning Monday, April 20, and continuing for approximately four months, the City of Lynchburg will conduct a utility survey throughout the Central Business District in downtown Lynchburg. The survey is being done as part of the pre-design phase for future utility and street improvements in the Central Business District. The survey area includes Commerce, Main, and Church Streets, and Court Street between Fifth and Thirteenth Streets. The surveyors will be accessing manholes and grates to gather information on water, sanitary, storm drains, and electrical and communications vaults. Flagging may be used to direct traffic at times.
Lynchburg Police are asking for help finding the people who vandalized four cars early Sunday morning along the 100 block of Fredonia Avenue. Police say the vandals punctured tires, damaged glass and scratched paint. The total damage amount is estimated to be more than $2,000. Anyone with information is asked to call Detective K.S. Mitchell at (434) 455-6122 or Crime Stoppers at 1-888-798-5900.
RICHMOND, Va. (AP) _ State officials are moving ahead with plans to build two new veterans health centers without waiting for federal government funding. Democratic Gov. Terry McAuliffe announced Tuesday he is amending legislation as part of a bipartisan plan so that $67 million in state funds can be used to start construction on the centers without federal help. Virginia already has two centers in Richmond and Roanoke and plans to build the new ones in Northern Virginia and Hampton Roads. Officials said that by not waiting on federal funding to begin construction, they will speed up the opening of the new centers by several years. They said Virginia will eventually be reimbursed by the federal government for the construction.
LYNCHBURG, Va. (AP) _ Liberty University has dedicated a museum focused on the history of the Bible. A ribbon-cutting ceremony was held Monday at the Liberty Biblical Museum, which is housed in the Jerry Falwell Library in the university's Center for Judaic Studies. Museum curator J. Randall Price has collected the artifacts on display in the museum for more than 35 years. The Liberty Biblical Museum is open Monday through Thursday. Free tours are offered upon request.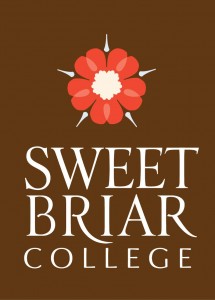 Efforts to save Sweet Briar College are set to go before a Bedford County judge later today as a commonwealth's attorney seeks an order preventing the college from closing this summer. More from WLNI's Evan Jones.
OXFORD, Miss. (AP) _ Teresa A. Sullivan, the president of the University of Virginia, will speak May 9 at commencement at the University of Mississippi. Sullivan has served as Virginia's eighth president, the first woman elected to that position, since 2010. Sullivan, a graduate of St. Joseph's High School in Jackson, will speak to graduates, their families and other guests at 9 a.m. in the Grove on the Oxford campus. Sullivan earned her undergraduate degree from Michigan State University's James Madison College and her doctorate in sociology from the University of Chicago. She began her career as a sociology instructor at the University of Texas and later became executive vice chancellor for academic affairs. Before going to Virginia, she was provost and executive vice president for academic affairs at the University of Michigan.
RICHMOND, Va. (AP) _ Virginia's state revenues are higher than previously projected with March collections up nearly 12 percent higher than a year ago. Gov. Terry McAuliffe's office released figures Monday showing that total revenue collections are up 7.1 percent so far this fiscal year. That's more than 2 percentage points higher than the growth projected in a budget lawmakers approved in the 2015 legislative session. McAuliffe said the strong revenues are a sign that Virginia's economy is improving. The state's Department of Taxation also issued 1.8 percent fewer refunds in March of 2015 compared to a year ago.
Real estate property owners are reminded that the 4th installment for real estate taxes is due by Friday, May 15, 2015.   A 10% penalty will be assessed if the May 15 deadline is not met. If you have not received a real estate tax bill or have questions concerning your bill, please contact the Billings and Collections Division at 455-3850.
ROANOKE, Va. (AP) _ Coal producer Xinergy Ltd. and more than two dozen subsidiaries have filed for Chapter 11 bankruptcy. Knoxville, Tennessee-based Xinergy filed a Chapter 11 petition last week in U.S. Bankruptcy Court in Roanoke, Virginia. The petition lists zero to $50,000 in assets and about $100 million to $500 million in liabilities. Xinergy produces steam and metallurgical coal at mining operations in Virginia and West Virginia. Xinergy CEO Bernie Mason says in a news release that U.S. coal markets have faced significant challenges in recent years, including declining demand and increased environmental regulations. Mason also says Xinergy's cash position has been eroded by a harsh winter that affected coal mining and shipments. Xinergy is seeking the court's approval to obtain debtor-in-possession financing. The company says it will continue operations while it reorganizes.
In 2013 27-year-old Cameron Boyd, of Forest, became a person of interest when a detective from the Lynchburg Police Department downloaded child pornography from a suspect believed to be within the City of Lynchburg. Further investigation led to the discovery that the suspect lived in Bedford County. In 2014, investigators from the Bedford County Sheriff's Office's assigned to the Internet Crimes Against Children Task Force Unit, executed a search warrant at Boyd's home looking for evidence related to internet activity involving the possession of child pornography. Numerous pieces of evidence were collected. Boyd was arrested and indicted earlier this month.