NORFOLK, Va. (AP) _ A draft state report predicts taxis will be outnumbered by ride-sharing drivers after Virginia begins regulating the industry. The Virginian-Pilot obtained a copy of the draft report by the Department of Motor Vehicles. The newspaper says the draft recommends regulations that appear to be slightly more stringent than temporary agreements allowing ride-sharing companies Uber and Lyft to operate in Virginia. The DMV is studying ride sharing to help legislators determine how to regulate such companies. Frank Azzalina with Hampton Roads Transportation Inc. tells the newspaper that the taxi industry will continue to lobby for stricter regulation of ride-sharing companies. Ride-sharing companies use smartphone apps to dispatch drivers who use their personal vehicles to give people rides. The drivers then share the fares they collect with the companies.
In celebration of World Prematurity Awareness Day, the Virginia Department of Health (VDH) and the Virginia Hospital & Healthcare Association (VHHA) announce a major improvement in the well-being of babies born in Virginia. The state has seen a decrease of 18.2 percent in infant mortality, from 2007 to 2012, which means nearly 200 more babies a year are thriving and celebrating their first birthday. The Virginia Department of Health reports strong collaborative networks among public, private and non-profit organizations focusing on evidence-based methods of reducing the mortality rates have played a significant role in achieving this reduction.
RICHMOND, Va. (AP) _ Two screenwriters and a newspaper reporter are the winners of the 2014 Virginia Screenwriting Competition. The Virginia Film Office announced the winners Monday in a news release. They are Dawn Wise of Lynchburg, Neil Harvey of Roanoke and Eric Carlson of Williamsburg. Wise's entry, "The Poem" is about a teenage journalist who interviews a heiress on her deathbed about her affair with a poet. Wise is a screenwriter and founder, creative director and playwright of Old City Cemetery Candlelight Tours in Lynchburg. Harvey's entry, "Charter Arms," is about residents of a suburban cul-de-sac whose lives intertwine. Harvey is a reporter for The Roanoke Times. Carlson's entry, "Semple's Gold," is about an attempt to smuggle gold from the Confederate treasury. Carlson is a screenwriter and director of the Virginia Screenwriter's forum.
RICHMOND, Va. (AP) _ The Virginia Farm Bureau and an area law firm are being sued over the auction conducted to by the State Fair of Virginia in 2012. The Richmond Times-Dispatch reports that New Kent County-based Mini-USA Inc. filed court papers in Richmond's Circuit Court on Friday. Mini-USA says the farm bureau and the Williams Mullen law firm thwarted its efforts to purchase the fair. It's asking for at least $14 million. The Meadow Event Park in Caroline County and the fair's name were purchased by Universal Fairs at a foreclosure auction after the nonprofit that ran the fair filed for bankruptcy protection. In July 2012, the Virginia Farm Bureau became 50 percent owner of the fair and bought the remaining 50 percent of the fair in March 2013.
CHARLOTTESVILLE, Va. (AP) _ State health officials are investigating an illness that sickened more than a dozen University of Virginia students. Media outlets report that 15 students have sought medical treatment since Sunday for vomiting and other gastrointestinal symptoms. Student health executive director Dr. Chris P. Holstege says a possible cause is a fast-spreading stomach virus. He says most students are recovering within 24 hours. University spokesman Anthony de Bruyn says there's no evidence at this point that the illness was food-related.
From the Bedford County Sheriff's Office: The office is investigating an attempted forging and uttering at the First Bank and Trust located at 17011 Forest Road. Today, Monday November 17, 2014, a female entered the bank and produced a check in the amount of $7,560.00. The female also produced an identification of a Ashley Memborn with a South Carolina address. After the teller refused to cash the check, the female left the bank, leaving the teller with the check.  Attached is a photo of the suspect taken on the bank video. Anyone with information on this case or knows the identity of the suspect is asked to call the Bedford County Sheriff's Office at 586-7827 or Central Virginia Crime Stoppers at 1-888-798-5900. Crime Stopper callers remain anonymous and could received a cash award up to $1,000.00.
The National Railway Historic Society's Blue Ridge Chapter, last week, dedicated their monthly meeting to discussing improved safety measures at the James River trestle. Wednesday's meeting resparked a debate about what, if anything, can be done to prevent people from trespassing on the trestle, and whose responsibility it is to take such actions. Sources say at least 13 people have lost their lives trespassing on the James River trestle since 1969 several of them have been college students. The regional coordinator with Operation Lifesaver says the program can have a huge impact; and certified volunteers are being sought for the Lynchburg area to learn more visit: www.oli.org.
Members of the Class of 2015 from across the Commonwealth will be applying to colleges through Friday. Students attending Lynchburg high schools are filling out applications today guidance staff are on hand to forward transcripts and help with financial aid. Representatives from several state colleges will be at Heritage High School and EC Glass High on Tuesday to waive application fees and offer advice. Sources say in the three years of the program, Lynchburg City Schools have seen an increase in the number of students applying to state colleges.
The man convicted of killing the mother of his child in her Amherst County home, will spend the next half century behind bars. Cordell Carter was found guilty earlier this year, for the first degree murder of Jennifer Johnson back in January a jury in September recommended 53 year. In addition to the charges of murder and use of a firearm in a felony the judge, this morning, sentenced him to another two years on a charge of possession of a firearm by a felon, bringing his total sentence to 55 years. Johnson's sister, Jamie Leigh Harper was charged with accessory after the fact in her sister's death–She's expected back in court in January.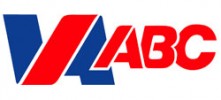 RICHMOND, Va. (AP) _ Virginians will pay at least 24 cents more on average for a bottle of booze starting Dec. 8. The Virginia Alcoholic Beverage Control Board approved three pricing adjustments Monday as part of Gov. Terry McAuliffe's plan to plug a $2.4 billion gap in the two-year state budget. Board chairman Jeffrey Painter said the average price of a bottle of liquor at state-run stores is $15. That will increase by 24 cents to 29 cents per bottle. The board rejected an across-the-board increase in the markup. Instead, it raised the markup only on miniature bottles, doubled the $1 case handling fee and agreed to round up the last digit of all prices to 9. The actions will raise about $5 million this fiscal year and $9 million in fiscal year 2016.