RICHMOND, Va. (AP) _ Republican Senate challenger Ed Gillespie is needling Democratic Sen. Mark Warner for not being an advocate for the Washington Redskins' team name. Gillespie's campaign ran an ad during the team's game Monday evening attacking Warner for not fighting legislative efforts to force a name change. Gillespie is trailing Warner in public opinion polls, and earlier this month briefly stopped buying ads. Warner also had a 4-to-1 campaign cash advantage in the most recent disclosure reports. Opponents of the name say the term Redskin is derogatory toward Native Americans. The anti-"Redskins" movement has gained momentum and has drawn political, religious and sports figures into the debate.Warner has not joined efforts by other Senate Democrats to pressure the National Football League to have its name changed.
RICHMOND, Va. (AP) _ Virginia motorists are continuing to enjoy a drop in gasoline prices. AAA Mid-Atlantic says the average price for a gallon of gasoline was $2.81 on Tuesday. That's 1 cent less per gallon compared to the previous week and 33 cents less compared with the same week a year ago. Average prices range from $2.70 per gallon in Richmond to $2.88 in Charlottesville. Motorists in the Norfolk area are paying on average $2.85 per gallon. The average price in Roanoke is $2.79. Nationally, gas prices average $3.03 this week.
RICHMOND, Va. (AP) _ An agent with the Virginia Department of Alcoholic Beverage Control's Bureau of Law Enforcement has been installed as the president of the National Liquor Law Enforcement Association. Special Agent in Charge Joseph Cannon was sworn in earlier this month during the association's annual convention. The association is made up of more than 1,100 sworn and non-sworn state, provincial, county, municipal and campus enforcement personnel tasked with enforcing liquor laws in the United States and Canada. The 16-year-old organization collects and disseminates research data, offers training to enhance the standards of liquor law enforcement, advises lawmakers on alcohol-related policy and provides technical assistance about best practices and policy development to law enforcement agencies. Cannon has been with Virginia ABC for more than 14 years, working in Chesapeake, Lynchburg and Richmond.
A Bedford County company is confident it can help stop the spread of Ebola in Africa if called upon to do so. ABC-13 reports that a NanoSeptic distributor, has met with the Ebola task force in Nigeria. The Bedford County company told the media outlet, that its virus killing mechanism would be effective against Ebola, but can't do tests because only the government is allowed to have the virus for testing. According to the company's website, a NanoSeptic surface is not a disinfectant or sanitizer. The purpose of the NanoTouch products is to reduce the likelihood that contaminants are transferred from one contact to the next.
The Virginia Department of Transportation says crews will be removing tens of thousands of potentially deadly guardrails from all across state, possibly hundreds of them along roadways in Central Virginia. According to media outlets, VDOT has been installing new guardrails across the 10 counties that make up the Lynchburg district, for the past 2 ½ years. VDOT isn't saying whether the guardrails are safe or unsafe; they're simply saying that they're not an approved product. Last week, a judge awarded a Virginia man 175-million dollars in his lawsuit against Trinity Industries. Now the Lynchburg office of VDOT will be examining over 200 pieces of guardrails or guard ends, after working with contractors to locate them.
Instead of uprooting more than 70 Stewartsville Elementary students to a new school next year, the Bedford County School Board has opted for a less intrusive option. As part of the redistricting plan to move Body Camp Elementary when it closes, students will split up between three schools next year: Huddleston, Goodview and Moneta. The original plan readjusted Liberty attendance zone lines based on which side of Route 24 students lived on. But earlier this month, the board agreed that those lines not be changed; and voted instead, in favor of a revised plan, which means none of the Stewartsville students will have to move. The board is expected to decide whether to close Thaxton Elementary in the coming weeks.
From Roanoke College: Republican challenger Ed Gillespie has narrowed the gap, but Virginia Democratic Senator Mark Warner still holds a 13-point lead (45%-32%) in the Virginia race for U.S. Senate, according to the Roanoke College Poll. Libertarian Robert Sarvis polled at 3 percent. In the generic Congressional ballot, Republicans now hold an insignificant lead over Democrats (41%-39%).  The Roanoke College Poll interviewed 738 likely voters in Virginia between October 20 and October 25 and has a margin of error of +3.6 percent.
Click here for full poll results and methodology.
A study team has been looking at alternatives for aging College Lake Dam at Lynchburg College. Thursday night at 7:00, the public can weigh in during a community meeting at the Lynchburg Public Library. More from WLNI's Gene Marrano: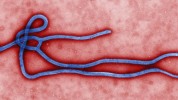 Virginia health officials are now actively monitoring all travelers arriving in the state from the three West African countries affected by the Ebola outbreak. So far, 53 travelers have been identified for monitoring. Health officials say most returning travelers will be considered low-risk. WLNI's Evan Jones has the story.
FAIRFAX, Va. (AP) _ The suspect in the abduction of University of Virginia student Hannah Graham will be making an initial court appearance Friday in Fairfax in an unrelated case. Fairfax County prosecutor Ray Morrogh said Monday that 32-year-old Jesse Matthew will appear in court via video link from a jail in the Charlottesville area, where he is currently being held. Matthew was indicted last week in Fairfax on attempted capital murder and other charges for a 2005 sexual assault in Fairfax City. Authorities have said they have forensic links between the 2005 case, Graham's abduction, and the 2009 disappearance and death of Virginia Tech student Morgan Harrington. Graham's remains were found Oct. 18 in Albemarle County after a month long search, but Matthew has thus far been charged only with abducting Graham.