From Lynchburg City Police: On December 19, 2014, the unidentified male pictured below entered the Wells Fargo Bank on Candlers Mountain Rd in the City of Lynchburg. He approached the clerk and fraudulently identified himself with the name of an actual Wells Fargo customer. The identity of the customer that was used by the suspect was stolen. The suspect then withdrew $4,800 from the victim's account.  Anyone with information regarding the identity of the suspect is asked to contact K. S. Mitchell at 434-455-6122 or call Crime Stoppers at 1-888-798-5900. Visit the Central Virginia Crime Stoppers website at www.cvcrimestoppers.org to enter a web tip, or text "CVCS" plus your message to 274637.
RICHMOND, Va. (AP) _ A delegate charged with fabricating a document says he is going to run for the Virginia Senate. Del. Joe Morrisey told media outlets over the weekend that he plans to challenge Petersburg Sen. Rosalyn R. Dance in the Democratic primary in June. He says he will be able to accomplish more in the Senate. Morrissey won re-election to his Richmond-area House seat in a January special election. He had resigned the seat after he was convicted in December 2014 of contributing to the delinquency of a minor. The 57-year-old Morrissey was released from jail earlier this month after  completing his sentence. He still faces felony charges of fabricating a document in the original case. He has denied wrongdoing.
CHARLOTTESVILLE, Va. (AP) _ The attorney for a University of Virginia student says his client will plead not guilty this week to charges stemming from his highly publicized arrest last week outside a Charlottesville bar. Twenty-year-old Martese Johnson was charged with obstruction of justice without force and public intoxication or swearing after his arrest Wednesday. The Chicago resident will enter his not guilty plea at a scheduled court appearance Thursday in Charlottesville, according to a statement issued Monday his attorney Daniel Watkins. Johnson was arrested by Alcoholic Beverage Control officers after he was denied entrance into a bar. Photos and video of the arrest circulated widely on social media, showing Johnson with his face bloody as he's pinned to the ground by an officer.

From the Federal Communications Commission: The commission intends to fine WDBJ Television, Inc., Roanoke, Virginia, $325,000 for broadcasting graphic and sexually explicit material during the station's evening newscast. The FCC's Enforcement Bureau investigated viewers' complaints that WDBJ aired a news report that included graphic sexual images taken from an adult film website in the report. This enforcement action would be the highest fine the Commission has ever taken for a single indecent broadcast on one station. "Our action here sends a clear signal that there are severe consequences for TV stations that air sexually explicit images when children are likely to be watching," said Travis LeBlanc, Chief of the FCC's Enforcement Bureau.
(Continue reading for the rest of the news release.)

Police say they cannot confirm that the gang rape described in a Rolling Stone article last year occurred at the University of Virginia. Police Chief Timothy Longo said during a news conference Monday that police could not confirm that a rape occurred at any fraternity house. And as WLNI's Evan Jones reports, while the investigation is now considered suspended,  it is not considered closed.
Lynchburg is at the national political center of attention today. Senator Ted Cruz spoke at Liberty University's convocation to formally launch his presidential candidacy, several hours after announcing on line that he would seek the Republican nomination next year.  WLNI's Janet Rose has more on Cruz' announcement:
Cruz outlined his agenda in his address to Liberty students. WLNI's Gene Marrano reports on some of the key policy points:
DUBLIN, Va. (AP) _ More than 100 officers are participating in a search for a 5-year-old boy who disappeared from his home in Dublin. Pulaski County Sheriff Jim Davis says Noah Terry Thomas' mother discovered he was missing on Sunday morning. Davis said Monday at a news conference that there's no evidence of foul play. He says no one in the area reported seeing anything suspicious. Teams of officers conducted a ground and air grid search on Monday of a 1-mile area surrounding the family's Dublin home. Bloodhounds also are being used and investigators are canvassing the neighborhood. Davis says the boy's family is cooperating in the investigation.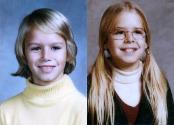 BEDFORD, Va. (AP) _ Authorities are conducting a new search on a Virginia mountain for the remains of two Maryland sisters who disappeared in 1975. The Bedford County Sheriff's Office said Monday that additional leads prompted another dig on Taylor's Mountain but didn't provide details. The operation is expected to take several days to complete. The sheriff's office, the Virginia State Police and the Montgomery Police Department in Maryland are conducting the search for the remains of 10-year-old Katherine Lyon and 12-year-old Sheila Lyon. The sisters disappeared after walking to a shopping mall in Wheaton, Maryland. An earlier dig was conducted on the mountain in January. Authorities have named Richard Allen Welch Sr. and his nephew, Lloyd Lee Welch, as persons of interest in the case. Neither man has been charged.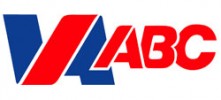 The controversy over last week's arrest of a UVA student by Virginia Alcoholic Beverage Control agents has drawn attention away from a recent advance the ABC was hoping would receive plenty of positive notice. It's a major website change, as WLNI's Evan Jones reports.
Here is a longer-form version of our interview with Eddie Wirt, ABC's Chief Communications and Research Office:
RICHMOND, Va. (AP) _ A University of Virginia student who was bloodied during an arrest by a state liquor control agent says in a statement read by his attorney that he kept wondering how such a thing could happen. Martese Johnson appeared at a news conference Thursday evening, accompanied by his attorney who read a statement from the injured man. The statement read, "As the officers held me down, one thought raced through my mind: how could this happen? I trust the scars will one day heal, but the trauma of what the officers did will stay with me forever." Students at the university have demonstrated in support of Johnson, who needed 10 stitches to close a gash on his head. Gov. Terry McAuliffe ordered the Virginia State Police to investigate the incident.