Many school districts in the region are sending students home early today, with rain, snow and sleet all in the afternoon forecast. Counties north and west of Lynchburg are under a winter weather advisory that goes into effect at 2:00 pm.
Click here for the latest list of school announcements.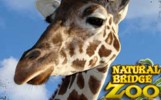 The Humane Society of the United States accuses the Natural Bridge Zoo of abuse and neglect, leading to the deaths of a giraffe and other animals. Click here to see our earlier story. The zoo owner calls the accusations "slanderous". WLNI's Evan Jones has the story.
Click here to see the the Human Society of the United States report and video.
RICHMOND, Va. (AP) _ Federal prosecutors say former Virginia Gov. Bob McDonnell's appeal of his corruption convictions isn't strong enough to allow him to remain free on bail while he appeals. McDonnell is asking the 4th U.S. Circuit Court of Appeals to reverse a judge's decision denying bail. In a response filed late Wednesday, prosecutors said McDonnell's claim that the judge defined an "official act" too broadly isn't likely to result in a reversal of his convictions. A jury last year found McDonnell and his wife Maureen guilty of taking gifts and loans from a vitamin executive in exchange for promoting his products. Bob McDonnell is scheduled to begin his two-year prison term Feb. 9. Maureen McDonnell will be sentenced Feb. 20.
RICHMOND, Va. (AP) _ Virginia lawmakers are far from consensus on legislation dealing with sexual assault on college and university campuses. That was apparent at the end of a two-hour hearing Thursday by a Senate subcommittee wrestling with the issue. The panel considered 10 bills, but was unable to reach any conclusions. The flurry of legislation was spurred by several recent high-profile cases of alleged sex crimes on Virginia campuses. Most controversial was the concept of mandatory reporting. Some of the measures would require university employees who become aware of an alleged sexual assault to report it to a law enforcement agency within 24 or 48 hours. Failure to do so would be a misdemeanor. Several witnesses warned that such a mandate would discourage victims from reporting assaults at all.
RICHMOND, Va. (AP) _ Virginia Gov. Terry McAuliffe has been released from the hospital after receiving treatment for injuries he suffered on an African safari. McAuliffe's office announced Thursday morning that the governor had been released from Virginia Commonwealth University Medical Center in Richmond and has resumed a schedule of meetings and private events. Several weeks ago McAuliffe was thrown from a horse during a family vacation in Tanzania and broke seven ribs. He entered VCU Medical Center on Monday after suffering shortness of breath. While hospitalized the governor underwent a two-hour surgical procedure in which doctors drained 11/2 liters of blood from his right lung, which was punctured in the accident.
RICHMOND, Va. (AP) _ The Virginia House of Delegates has given preliminary approval to a bill that would cap student athletic fees at the state's public universities. The House voted unanimously Thursday to limit the amount of mandatory fees public universities can collect from students to pay for athletic programs. The measure is a top priority of Republican House Majority Leader Kirk Cox. Cox said students who don't participate in athletics are paying too high a cost to help subsidize the small number of students who play intercollegiate athletics. Cox's proposal is based on a report by the Joint Legislative Audit and Review Commission, the General Assembly's watchdog agency. The report found that costs for auxiliary programs like athletics have been the biggest driver of increased college costs in Virginia.
The Virginia Department of Health and the Campbell County Sheriff's Office have teamed up for "The Best Hug in the World: Buckle Up!" campaign. During the week of Valentine's Day, February 8th through 14th, local law enforcement officers invite the public to visit the Campbell County Sheriff's Office for free child safety and booster seat checks. Pre-registration isn't required for the program. Residents may call ahead to schedule a specific time for a booster seat check or installation training session. The car seat installation check is interactive and takes about 20 to 30 minutes, depending on the safety seat and vehicle. The Campbell County Sheriff's Office is located at 87 Courthouse Lane, Rustburg VA, 24588.
RICHMOND, Va. (AP) _ A Virginia program that recycles plastic pesticide containers collected nearly 40 percent more pounds of the cast-offs in 2014 than the year before. The Virginia Department of Agriculture and Consumer Services said the program rinsed and granulated 128,226 pounds of empty containers. They were collected from 32 sites throughout the state. Since its start, the Plastic Pesticide Container Recycling Program has collected more than 1.4 million pounds of plastic. Once they are cleaned and processed, they are taken to recycling centers and turned into highway sign posts, underground utility conduit and composite platforms for bulk containers.The program is billed as environmentally friendly. The containers otherwise would have ended up in landfills.
RICHMOND, Va. (AP) _ A Virginia state senator says it's time to decriminalize marijuana. Sen. Adam Ebbin, an Alexandria Democrat, has introduced a bill that would eliminate jail time for possession of the drug and make it punishable by a maximum $100 civil penalty. Ebbin said Thursday at a news conference that criminalization of marijuana has failed. He says it makes nonviolent, regular citizens criminals and burdens Virginia with $67 million in law enforcement costs annually. The measure faces an uphill battle. The House of Delegates has routinely killed decriminalization bills in the past.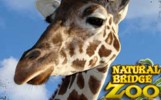 RICHMOND, Va. (AP) _ The Humane Society of the United States says a months-long undercover investigation at the private Natural Bridge Zoo found abuse and neglect leading to the deaths of a giraffe and other animals. The Humane Society outlined the allegations Thursday, focusing as well on what it called the persistent mistreatment of tiger cubs. The society says the cubs were hit and punched starting when they were 6 weeks old. The Humane Society investigation also found a critical lack of veterinary care, crowded conditions and filthy cages, among other unsafe conditions. The society said it has filed complaints with state, local and federal officials. In a written response, Natural Bridge Zoo owner Karl Mogensen called the allegations "slanderous" and "vicious propaganda" aimed at soliciting donations. He also denied the accusations.