From Virginia Tech Athletics: The Ohio State football team will join Virginia Tech in honoring the memory of two local television journalists who were tragically killed in a shooting on Aug. 26. The Buckeyes asked for permission to wear the same helmet stickers as the Hokies on Labor Day night, and that request was quickly granted. A 30-second moment of remembrance for both victims will be observed prior to the national anthem on Monday. "Ohio State expressed a desire to show its solidarity with Virginia Tech in remembering the vibrant lives of Alison Parker and Adam Ward," Tech Director of Athletics Whit Babcock said. "Coach Beamer and I both agreed it was a wonderful gesture on the part of Gene Smith (Ohio State AD), Urban Meyer (head coach) and the Buckeyes. We hope fans of both teams join us in hopefully providing some solace to the friends, families and co-workers who continue to miss Alison and Adam.
(Continue reading for the rest of the news release.)
RICHMOND, Va. (AP) _ Gov. Terry McAuliffe says a new Virginia program will help businesses reduce their energy consumption and save money. The Democratic governor announced the launch of the VirginiaSAVES program on Wednesday. The loan program is designed to lowering financing costs for energy efficiency, renewable energy generation and alternative fuel projects. The state is using $20 million in federally-allocated Qualified Energy Conservation Bonds to fund VirginiaSAVES. McAuliffe says helping the public and private sectors save on energy costs is "critical for building a new Virginia economy." He says the program will encourage investments that will attract new jobs and advanced industries. Local government, institutional, commercial and industrial entities can qualify for the program.
MONETA, Va. (AP) _ The Smith Mountain Lake Regional Chamber of Commerce in Moneta is raising funds for a community center envisioned by the survivor of last week's on-air shooting. The project was first reported Wednesday by WDBJ7, the Roanoke television station that employed two journalists killed by the gunman. Chamber Executive Director Vicki Gardner is recovering from being shot in the back. Chamber Chairman Troy Keaton says Gardner had been working to establish a lakeside center for conferences, classes and community events. Keaton says the building would include an area for reflection on the lives lost and damaged by the shooting. He says the project will help the resort community move beyond the tragedy. Alison Parker and Adam Ward were killed Aug. 26 by former co-worker Vester Flanagan, who then killed himself.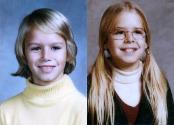 UPDATE:  BEDFORD, Va. (AP) _ Three people charged with impeding the investigation of the 1975 slayings of two Maryland sisters have obtained legal representation in Virginia. Leslie Engleking is charged with perjury. Gladys Stangee and Amy Johnson are charged with obstruction of justice. Stangee was arraigned Thursday in Bedford General District Court. A public defender was appointed to represent her. Engleking and Johnson have hired attorneys. All three are relatives of Richard Welch, who has been named as a person of interest in the deaths of 12-year-old Sheila Lyon and 10-year-old Catherine Lyon of Wheaton, Maryland.  Welch hasn't been charged and has said he's innocent. His nephew, Lloyd Lee Michael Welch Jr., has been charged with two counts of murder. Authorities say the sisters were kidnapped and taken to Bedford County, where they were killed.
RICHMOND, Va. (AP) _ Days after two journalists were fatally shot during a live broadcast at a Virginia resort, several Democratic legislators have produced a petition with nearly 28,000 signatures supporting expanded background checks for gun buyers. The northern Virginia lawmakers unveiled the petition Thursday at a news conference in Arlington, signaling a likely push for universal background checks in the next legislative session. Currently, private sales _ including those conducted at gun shows _ are not subject to background checks. However, even the Virginia Tech shootings in 2007 did not lead to tighter gun laws. To the contrary, lawmakers have worked to loosen gun regulations _ including the repeal of Virginia's one-handgun-a-month purchase limit in 2012.
RICHMOND, Va. (AP) _ Nine meetings have been scheduled across Virginia to let the public comment on a statewide management plan for stocking trout. The Virginia Department of Game and Inland Fisheries and the Department of Fish and Wildlife Conservation at Virginia Tech have initiated a process to develop the plan.The plan would address management challenges and issues related to producing desirable fishing experiences for stocked trout. Meetings are scheduled on Sept. 23 in Roanoke, Sept. 24 in Big Stone Gap, Sept. 28 in Madison Heights and Sept. 30 in Wytheville. Five more meetings are set for October in Verona, Woodstock, Fairfax, Henrico and Culpeper.
RICHMOND, Va. (AP) _ Virginia's four-month wild ginseng harvest season is underway. The Virginia Department of Agriculture and Consumer Services says the season runs through the end of the year. The agency regulates ginseng harvest and sales in Virginia. Wild American ginseng is listed as a threatened species in the state. People planning to ship or transport ginseng from Virginia in amounts greater than eight ounces per year must have it certified by the agency. Individuals buying or accepting ginseng for sale must obtain a license. Only ginseng that's at least 5 years old can be harvested. Regulations also prohibit harvesting wild ginseng that has fewer than four stem scars on its rhizome or has fewer than three prongs.  The regulations don't apply to people who harvest wild ginseng on their own land.
Lynchburg Police Captain W.W. "Whit" Clark is retiring after 32 years of service. He started his career in 1983 and has served the department in the Field of Operations Bureau, Tactical Unit, Traffic Safety Unit, Crime Prevention Unit, K9 Unit and Tactical Unit. Clark also served as a Hostage/Crisis Negotiator, Firearms Instructor and Defensive Tactics Instructor. During his time with the department, Clark has received the LPD's Honorable Service Award, Meritorious Service Award and Life Saving Award. Today is his last day.
Gasoline is now widely available for under two dollars a gallon in the Lynchburg area and less than $1.90 in the Forest and Timberlake Road areas — the lowest prices we have seen this time of year in more than a decade. As WLNI's Luke Church reports, experts expect the trend to continue until Christmas.
The public observances mourning the loss of two WDBJ7 journalists neared an end this morning as James Madison University — Alison Parker's alma mater — held a vigil on campus. It started at 6:45, the time one week ago that Parker and Adam Ward were fatally shot during a live broadcast. And as WLNI's Evan Jones reports, Liberty University is honoring both this weekend on the field.