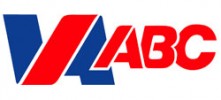 Virginia's state-owned liquor stores are getting in on today's "Black Friday" action, offering a 10% storewide discount for purchases that total at least $50 — taxes and gift cards not included. ABC officials say many people use this day to purchase more premium brands or stock up for holiday get-togethers. WLNI's Evan Jones has the story.
UNDATED (AP) _ Millions of Americans have settled into a new tradition: gobble up turkey and then go shopping. Just a few years ago when a few stores started opened late on the holiday, the move was met with resistance from workers and shoppers who believed the day should be sacred. Last year, more than a dozen major retailers opened at some point on Thanksgiving evening. And this year, at least half of them _ including Target, Macy's, Staples and J.C. Penney _ opened earlier in the evening on the holiday. The Thanksgiving openings are one way retailers are trying to compete for Americans' holiday dollars. It used to be that the day after Thanksgiving _ known as Black Friday _ was when they'd focus their sales promotions. But increasingly, they've been pushing those promotions earlier and earlier _ and eventually into the holiday itself. Bill Martin, co-founder of ShopperTrak, which tracks data at 70,000 stores globally, is expecting a sales increase of 3 percent to 5 percent to $2.57 billion to $2.62 billion on Thanksgiving.
RICHMOND, Va. (AP) _ State regulators have directed Appalachian Power to refund more than $5 million to Virginia customers. The money will be refunded as a credit on future bills over six months. The average residential customer will receive a total $6.85 credit. The directive follows a rate review by the State Corporation Commission. The commission said Wednesday that the review found Appalachian Power's return on equity for 2012 and 2013 exceeded its authorized level. Appalachian Power's maximum authorized return was 11.4 percent. During the two-year period, the commission says the company earned, on average, a return of equity of about 11.86 percent on its generation and distribution services.
RICHMOND, Va. (AP) _ Attempts to clamp down on illegal cigarette trafficking by increasing penalties haven't been entirely successful, so Virginia officials are considering a new strategy. The Virginia State Crime Commission staff has recommended requiring retailers to obtain a state license to sell cigarettes and turning enforcement over to the agency that oversees the state's liquor monopoly. A staff report says the Alcoholic Beverage Control Department already has extensive experience administering sales permits and investigating fraudulent retail practices. The commission will discuss the proposal at its next meeting Tuesday. The move would require General Assembly approval. A spokeswoman for the ABC says the agency is willing to do whatever legislators ask, but resources must be part of the conversation. The trade association representing Virginia's 4,600 convenience stores opposes the proposal.
RICHMOND, Va. (AP) _ Virginia's largest electric company has told federal regulators that proposed federal regulations to cut carbon emissions from power plants are unfair to the state. Dominion submitted comments about the Clean Power Plan to the U.S. Environmental Protection Agency on Wednesday. The utility said the plan would impose unreasonable reductions on Virginia compared to other nearby states. The EPA's target rate of 810 pounds of carbon dioxide emitted per megawatt hour of electricity generated in Virginia is far lower than the 1,620 pounds in West Virginia and 1,763 in Kentucky. Dominion says those targets create an economic and competitive disadvantage to states like Virginia that have already significantly reduced emissions. The utility also says the proposed rules would increase the typical residential customer's electric bill by 30 percent by 2025.
RICHMOND, Va. (AP) _ Virginia Attorney General Mark Herring is still chipping away at campaign debt related to a recount last year after nearly a year in office Herring listed owing more than $365,000 to the law firm Perkins Coie, which helped Herring's recount effort, on a campaign finance report filed in July. Herring aide Ellen Qualls said the attorney general continues to pay off the debt. Since February, a month after he was sworn in, Herring has spent more than $100,000 on political consultants and staff for his political action committee, campaign finance records show. Qualls said much of that spending has been focused on fundraising to pay off the campaign debt. Herring defeated state Sen. Mark Obenshain last year in the closest statewide race in modern Virginia political history.
The Alzheimer's Association says holiday gatherings are a good time for people to assess older relatives for signs of dementia. Sue Friedman, President and CEO the Central and Western Virginia chapter of the Alzheimer's Association, says Alzheimer's Disease is not a normal part of aging and those who notice the warning signs need to take action. Read the rest of this story »
RICHMOND, Va. (AP) _ The Virginia Board of Education will conduct public hearings on revisions to the history and social science Standards of Learning at five historic sites across the state.The standards were last revised in 2008. They prescribe the knowledge and skills students are expected to master in the subject area by the end of each grade or course. Four of the hearings are set for next week, starting Tuesday at Thomas Jefferson's Monticello. That will be followed the next day by a hearing at the Edith Bolling Wilson Hotel in Wytheville. Two hearings are set for Thursday, at George Washington's Mount Vernon and Colonial Williamsburg. The series wraps up Jan. 6 at Virginia Union University in Richmond. All hearings begin at 7 p.m. Speakers can register starting at 6:30.
CHARLOTTESVILLE, Va. (AP) _ The University of Virginia Board of Visitors is focusing on alcohol as a contributing factor in sexual assaults on campus, with one member calling for a ban on underage drinking.Tuesday's board meeting was held to discuss allegations of sexual assault that have rocked the campus following a widely circulated article. Rolling Stone published the piece describing a woman's account of a brutal gang rape and what the magazine called a hidden culture of sexual violence. Board member Bobbie Kilberg's suggestion to ban underage drinking was met with some resistance from student leaders. Tommy Reid, president of the school's Inter-Fraternity Council, says a ban could push drinking underground. UVa President Teresa Sullivan has asked police to investigate the alleged rape at the Phi Kappa Psi house, and the school has temporarily banned fraternity activities.
CHARLESTON, W.Va. (AP) _ Ski and snowboard season is getting underway in West Virginia. Snowshoe Mountain will be first with a Wednesday opening. Winterplace will offer three days of alpine skiing starting Friday, then officially open full time on Dec. 12, along with Timberline. Canaan Valley opens Saturday.West Virginia Ski Areas Association spokesman Joe Stevens says snow already has fallen in the mountains, where temperatures have been cold enough for man-made snowmaking as well. He says that means excellent season-opening conditions. The ski and snowboard season traditionally runs from Thanksgiving through early April.