RICHMOND, Va. (AP) _ The Virginia residential real estate market saw its strongest second quarter since the 2008 recession, according to recent report. Multiple media outlets report that the Virginia Association of Realtors released a report Tuesday that said sales reached $10.6 billion, up 11 percent from the same period a year ago. The median price rose in six of seven regions, including central Virginia, where it ticked up 5.7 percent in the second quarter to $219,000 from a year ago. The report considers central Virginia to include Richmond, the Tri-Cities and 18 surrounding counties. There, overall sales numbers rose 13.9 percent from a year ago. The Hampton Roads/Chesapeake area reported the only decline in median sales price _ $202,000, down 5.4 percent from the year-ago period.
The theft happened on July 15 at the Walmart on Wards Road. The Lynchburg Police Department says the suspect took a backpack from the sporting goods section and then put numerous miscellaneous items inside of it. The suspect also removed all the tags from the merchandise. The man then left the store without paying. The total value of the backpack and stolen items inside exceed $200. Anyone with information about the suspect is asked to call Detective K.S. Mitchell at (434) 455-6122 or Crime Stoppers at 1-888-798-5900.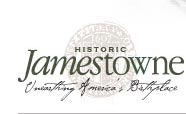 WASHINGTON (AP) _ Archaeologists have discovered the human remains of four of the earliest leaders of Jamestown, Virginia, the first permanent English settlement in America. Four burial sites were uncovered after more than 400 years. They were discovered in what's left of the floor of Jamestown's historic church. The site is the same church where Pocahontas famously married Englishman John Rolfe. The Jamestown Rediscovery archaeology team revealed their findings Tuesday at the Smithsonian's National Museum of Natural History. The museum helped study the burial sites to identify the remains. The team identified the remains of Rev. Robert Hunt, Jamestown's first Anglican minister; Capt. Gabriel Archer, a rival of John Smith; Sir Ferdinando Wainman, likely the first knight buried in America; and Capt. William West, who died in a fight with Powhatan Indians.
We had the privilege of speaking with Congressman Bob Goodlatte this morning. Check out the full interview here!
OMAHA, Neb. (AP) _ Norfolk Southern's 23 percent drop in second-quarter profit follows the same story line as other railroads seeing a sharp decline in coal shipments. Norfolk Southern posted $433 million net income, or $1.41 per share. That's down from $562 million, or $1.79 per share, a year ago. The Norfolk, Virginia, railroad fell just shy of the per-share earnings of $1.42 that analysts were looking for, according to a poll by FactSet. Norfolk Southern's revenue decreased 11 percent to $2.71 billion because coal volume fell 21 percent and total volume declined 2 percent. That revenue figure was also more meager than expected. Union Pacific and CSX railroads both cited similar challenges when they released results earlier this month.
Beginning Sunday, August 2, and continuing through Sunday, August 16, 9:00 p.m. – 6:00 a.m. daily, crews will be milling and paving on Wards Road, from the Lynchburg City limits north bound to Harvard Street. Traffic will be restricted to one lane. Motorists should expect minor delays and use caution while traveling through the work zone.
RICHMOND, Va. (AP) _ Gov. Terry McAuliffe has appointed Fairfax Circuit Judge Jane Marum Roush to the Virginia Supreme Court. Roush will succeed Justice LeRoy F. Millette Jr., who is retiring at the end of the month. The appointment, announced Monday, requires General Assembly confirmation. Fairfax County's 13-member legislative delegation, which includes both Democrats and Republicans, recommended Roush in a letter to McAuliffe in May. Roush is best known for presiding over the 2003 trial of D.C. sniper Lee Boyd Malvo, who is serving life in prison. The Virginia Supreme Court also chose Roush to preside in the ongoing case of Charles Severance, who is charged with killing three people in Alexandria. Roush has been a circuit judge for 22 years.
RICHMOND, Va. (AP) — Former Virginia Gov. Bob McDonnell is asking that the entire 4th U.S. Circuit Court of Appeals reconsider his corruption convictions. McDonnell's legal team filed a petition Friday for a rehearing of his appeal after a three-judge panel unanimously upheld the convictions earlier this month. A jury in September found McDonnell and his wife, Maureen, guilty of doing favors for former Star Scientific CEO Jonnie Williams in exchange for more than $165,000 in gifts and loans. The former Republican governor, once widely considered a possible running mate to former Republican presidential candidate Mitt Romney, was sentenced in January to two years in prison. His wife was sentenced in February to one year and one day in prison. Both are free on bond while they pursue appeals.
In September 2015, there will be anticipated vacancies on several boards and commissions. If you are interested in being considered to fill one of the vacancies, please complete an application and return it by Monday, August 31 to the Clerk of City Council, 900 Church Street, Lynchburg, VA 24504. Applications may be downloaded from the City's website by clicking here or can be mailed upon request by calling (434) 455-3995.
The following boards and commission will have vacancies
Virginia Alcohol Safety Action Program Board – 1 vacancy
Social Services Advisory Board – 3 vacancies
Board of Building Code Appeals – 4 vacancies
Redevelopment & Housing Authority – 1 vacancy
Lynchburg Business Development Centre – 3 vacancies
We had the pleasure of speaking with Tracey Dixon from the Lynchburg Morning Rotary Club. Listen to the full interview here!