From the Virginia Lottery: Shirley King isn't the sort of person to throw money away, but that's nearly what happened when she played the Virginia Lottery's Super Ticket Jewels game. The Brookneal woman didn't immediately realize she'd won the game's $500,000 top prize.  "I almost put it in the trashcan," she said. Fortunately she realized her stroke of luck and kept the ticket. She bought it at Express Way, 408 Lusardi Drive in Brookneal. Ms. King is the third and final top prize winner in Super Ticket Jewels, which means the game is closed . It's the Virginia Lottery's policy to end games once the top prize is claimed. "I enjoy the game," Ms. King said as she claimed her prize. "I've enjoyed playing it." Super Ticket Jewels was notable for its amazing size – larger than any ticket the Virginia Lottery ever offered – and the four different games it contained. The odds of winning the top prize in this game were 1 in 1,305,600. The store received a $10,000 bonus from the Lottery for selling the winning ticket.
From Lynchburg City Police: On May 10th, 2016 through teamwork and intelligence-led policing, members of the Lynchburg Police Department executed three search warrants in relation to the recent burglaries at Countryplace Apartments in the City of Lynchburg.  The search warrants were served at the following Lynchburg locations:
819 Greenfield Drive Apartment 173
800 Greenfield Drive Apartment 3
1308 Buchanan Street
As a result of these search warrants, members of the Lynchburg Police Department were able to recover the vast majority of stolen items from multiple Countryplace Apartments, and items from a recent burglary on Arlington Street in the City of Lynchburg.
(Continue reading for the rest of the news release.)
UPDATED May 17 From Lynchburg Police: On 05/15/2016 at approximately 4:07 pm, Donnell Miller, was arrested and served with the listed outstanding warrants. Officers with the Lynchburg took Miller into custody after a brief vehicle pursuit that ended without incident. Miller was subsequently charged with driving revoked and eluding the police, along with the aforementioned warrants. Miller is being held without bond at the Blue Ridge Regional Jail in Lynchburg, VA.
PREVIOUSLY: On April 15, 2016 at approximately 8:51 PM, officers with the Lynchburg Police Department responded to a report of a malicious wounding at 3241 Maryland Avenue. Officers located a male victim at this location with multiple gunshot wounds. The male was identified as 18 year old, Keenan Omar Johnson. Johnson was transported to Lynchburg General Hospital where he is being treated for his injuries. The suspect in the shooting was identified as 36 year old, Donnell Lamont Miller. Warrants are on file for Miller for Malicious Wounding, Possession of a Firearm by a Convicted Felon, and Use of a Firearm in Commission of a Felony. Donnell Miller should be considered armed and dangerous. The incident is still under investigation by the Lynchburg Police Department's Criminal Investigations Division. We are seeking any information on where Miller can be located, as well as any other information related to the incident.
RICHMOND, Va. (AP) – Gov. Terry McAuliffe is set to travel to Canada this week to promote Virginia business with a top importer. McAuliffe's office said Monday the governor will head a four-day marketing tour starting Tuesday. The governor will visit Toronto and Montreal during the trade mission. He will also go to Boston. Canada is a major trading partner with Virginia, importing more than $3.3 billion in manufactured goods in 2015. McAuliffe said he plans to promote Virginia oysters, wine, craft beer and travel opportunities during the trip. The Democratic governor has made economic development a cornerstone of his administration and frequently takes trade missions abroad.
RICHMOND, Va. (AP) – Virginia has spent hundreds of dollars an hour for private attorneys for government officials. The Daily Press reports the state spent $14.8 million on outside attorneys for those officials last year. An Attorney General's Office report shows the hourly rates ranged from $125 for immigration legal work to $835 for "export control matters." According to the newspaper, those hourly rates are often more than an attorney hired to represent people who can't afford a lawyer is supposed to charge for a felony criminal case. For those attorneys, it's $90 an hour with a $1,235 cap for the whole case, unless a judge authorizes more. Attorney General's Office spokesman Michael Kelly says expert counsel is often needed in certain areas of the law, where only a few firms have expertise.
From Virginia State Police: LYNCHBURG, Va. – A two-month criminal investigation has resulted in two arrests and the seizure of approximately $318,500 worth of marijuana intended for illegal distribution within the Lynchburg region. The Central Virginia Drug and Gang Task Force arrested Maurice Q. Poe, 31, of Lynchburg Station, Va., and Latasha G. Wilkins, 29, of Lynchburg, Va., without incident April 29, 2016, in Campbell County.  The investigation began in early March 2016 when the U.S. Postal Service intercepted a package that tested positive for marijuana. Subsequent investigation and multiple search warrants executed over the next two months resulted in the net seizure of 91 pounds of marijuana and approximately $93,000 in drug proceeds. The average street value of marijuana within the Lynchburg region is estimated at $3,500 a pound. Poe and Wilkins were each charged with one count of possession of marijuana with the intent to distribute and one count of transporting marijuana into the Commonwealth. The Central Virginia Task Force includes the Appomattox County Sheriff's Office, Campbell County Sheriff's Office and Virginia State Police Bureau of Criminal Investigation's Appomattox Field Office.  The City of Lynchburg Police Department also assisted with the case. Additional charges are pending, as the investigation remains ongoing at this time.
From the Lynchburg Police Department: On May 9th, 2016 as a result of team work and intelligence led policing, members of the Lynchburg Police Department executed a search warrant at 207 Amelia Street in the city of Lynchburg in regards to multiple vehicle larcenies. As a result of the investigation the following items were recovered: 2 Handguns, A Samsung Tablet, 6 Cellular Telephones, 3 iPods, A camera and several other items that are still under investigation.
Subsequently the following subjects were arrested and charged in relation to these larcenies:
Montez Rashad Hubbard, 19 year old male of Lynchburg, charged with: Obstruction of Justice, Grand Larceny, Grand Larceny of a Firearm, Receiving Stolen Property or Aid in Concealing, and 2 counts of Petit Larceny
Shyheim Shamane Horsley, 19 year old male of Lynchburg, charged with: Grand Larceny, Grand Larceny of a Firearm, and 2 counts of Petit Larceny
Virginia State Police are looking for 81-year-old Ronald Jackson. He was last seen in Partlow, Virginia, which is in Spotsylvania County. He may be wearing a yellow T-shirt, dark blue pants and a black baseball cap. Jackson is believed to be in danger, and is without his required medication. Police say he's driving a 2009 gray Ford Escape with Virginia registration KV1666. Call police if you have any information.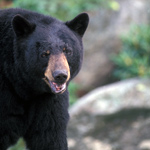 It's the time of year where people living in or near wooded areas are most likely to encounter bears in the their yards. Game officials say bears will move on if they can't find food — but they can create plenty of damage if they do. More from WLNI's Evan Jones.
WASHINGTON (AP) – Verizon and union officials representing about 39,000 striking landline and cable workers up and down the East Coast have agreed to restart negotiations. U.S. Secretary of Labor Thomas E. Perez says he met with both sides on Sunday in Washington, D.C. Perez says the parties had an "open, frank and constructive dialogue" about finding a way to move forward to resolve the issues and get people back to work. Both sides have agreed to return to the bargaining table on Tuesday. Workers in nine eastern states and Washington, D.C., walked off the job on April 13. They had been working without a contract since August. So far, negotiations have been unsuccessful.