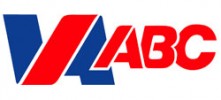 RICHMOND, Va. (AP) _ Virginia Gov. Terry McAuliffe is ordering Alcoholic Beverage Control agents to be retrained following a high-profile arrest that left a University of Virginia student bloodied and shouting allegations of racism.   McAuliffe signed an executive order Wednesday ordering ABC agents to undergo retraining on the use of force, cultural diversity, community policing and interaction with youth. The governor had previously ordered the state police to investigate the March 18 arrest of Martese Johnson. The 20-year-old's arrest by ABC agents outside a Charlottesville bar comes two years after another U.Va. student was arrested by agents who mistook a carton of sparkling water for beer. The incident sparked a public backlash, and the traumatized student later settled a lawsuit for $212,500.
The early announcement by Texas Senator Ted Cruz at Liberty University that he will seek the Republican nomination to run for president next year could encourage several other hopefuls to follow suit … WLNI's Gene Marrano spoke with a political science professor watching the race closely:
It's down to the final three weeks to file your federal income taxes, and the Internal Revenue Service is warning against scammers who demand immediate tax payment by phone. The IRS says it never does business that way, but thousands of people have already fallen for it this year — losing millions of dollars. WLNI's Evan Jones has the story.
BLACKSBURG, Va. (AP) _ Virginia Tech football coach Frank Beamer says he's ready to get started and feeling great. The Hokies' coach opened his 29th spring practice Tuesday, not quite four months after throat surgery forced him to step back from many of his duties and let his staff handle the football operations. Beamer, 68, had surgery Dec. 6. He did not provide any details about what prompted the surgery, saying only that he'd had "some work in there on my tonsils." He missed most of the Hokies' preparation for the Military Bowl and coached from the press box. His son Shane, the associate head coach and running backs coach, along with Beamer's other assistants, guided the Hokies on the sideline. The game was played Dec. 27 and Virginia Tech beat Cincinnati 33-17.
BALTIMORE (AP) _ Advocates for sexual assault survivors are worried the discredited account of an alleged gang rape at the University of Virginia may have a chilling effect. A Rolling Stone article about a student identified as "Jackie" described an alleged rape on campus and a culture of binge-drinking and looking the other way when students filed sexual assault complaints. On Monday, Charlottesville Police Chief Timothy Longo said an investigation turned up no evidence of a sexual assault, or any wrongdoing by the school. Daniel Carter has been a sex assault victim advocate for more than two decades. He says the discredited story may deter victims from coming forward, but progress has been made and he hopes it will continue.
RICHMOND, Va. (AP) _ The Virginia Department of Education is awarding more than $1.6 million in grants to enhance teachers' knowledge of science and math and their ability to teach the subjects. The department said in a release that nine partnerships between school divisions and colleges and universities won the awards as part of the Math and Science partnership grant competition. Officials say the money will provide professional development for nearly 650 teachers throughout Virginia. The partnerships will provide professional development to teachers in an effort to reduce achievement gaps in math and science among student groups as well as raising achievement of all students. The partnerships are tied to state math and science Standards of Learning tests.
UPDATE: SWEET BRIAR, Va. (AP) _ Sweet Briar College says its president and board members aren't going to resign. Sweet Briar says in a statement to media outlets that allegations against President James Jones and the board are unfair and wrong. An alumnae group, Saving Sweet Briar Inc., called for Jones and the board to resign on Monday. The group alleged that Jones and Sweet Briar's board members had violated state charitable solicitation laws and breached their fiduciary duties. Saving Sweet Briar is trying to block the board's decision to close the private women's college at the end of this academic year. The college says changing its leadership won't change what it calls "insurmountable financial, recruitment and operational challenges."
From the U.S. Department of Justice:  The former manager of a local, federal credit union pled guilty today in the United States District Court for the Western District of Virginia in Lynchburg to embezzlement charges. Claudia Rawes, 61, of Forest, Va., waived her right to be indicted and pled guilty today to one count Information charging her with theft and embezzlement from a Federal Credit Union. According to information presented at today's guilty plea hearing by Assistant United States Attorney Daniel Bubar, Rawes was hired by the Centra Health Credit Union [CHCU] in 1990 and began managing the Lynchburg General Hospital branch of CHCU around 2005. Rawes admitted today that beginning in the early 1990s she began embezzling and stealing funds from CHCU in a variety of ways.
(Continue reading for the rest of the news release.)
From the U.S. Department of Justice: The former head teller of the Lynrocten Credit Union in Lynchburg was sentenced today in the United States District Court for the Western District of Virginia in Lynchburg on federal embezzlement charges. Teresa Wieringo Humphries, 60, of Madison Heights, Va., previously waived her right to be indicted and pled guilty a one-count Information charging her with embezzlement from a Federal Credit Union. Today in District Court, Humphries was sentenced to 40 months of federal incarceration.
(Continue reading for the rest of the news release.)
From Lynchburg City Police: On December 19, 2014, the unidentified male pictured below entered the Wells Fargo Bank on Candlers Mountain Rd in the City of Lynchburg. He approached the clerk and fraudulently identified himself with the name of an actual Wells Fargo customer. The identity of the customer that was used by the suspect was stolen. The suspect then withdrew $4,800 from the victim's account.  Anyone with information regarding the identity of the suspect is asked to contact K. S. Mitchell at 434-455-6122 or call Crime Stoppers at 1-888-798-5900. Visit the Central Virginia Crime Stoppers website at www.cvcrimestoppers.org to enter a web tip, or text "CVCS" plus your message to 274637.