BLACKSBURG, Va. (AP) – Virginia Tech has signed a new agreement with defense industry giant Lockheed Martin that the school says will allow for more research collaboration and recruitment. Virginia Tech President Tim Sands said in a statement that the agreement will allow the school and company to work together more efficiently. Research subjects will include microelectronics, power electronics and cybersecurity. The school says Bethesda, Maryland-based Lockheed Martin has hired more than 80 Virginia Tech graduates and provided internships to more than 100 students over the past four years.
From State Police: Virginia State Police Trooper D.R. Skiff is investigating a two-vehicle fatal crash in Campbell County. The crash occurred at 5:15 p.m., Friday (Nov. 25) on Route 501 at Volunteer Road. A Toyota Highlander was traveling along Route 501. As the Toyota attempted to pass a vehicle in front of it, the Toyota crossed the center line and struck head-on a Honda Odyssey traveling in the opposite direction. The driver of the Highlander, Anthony T. Chambers, 48, of Lynchburg, Va., and his four passengers were transported to Lynchburg General Hospital for treatment of injuries ranging from minor to serious. None of the injuries is life-threatening. The driver of the Odyssey, Charlie R. Smith, 73, of Halifax, Va., was transported to Lynchburg General Hospital along with one of his wife, Mary Smith. Both are being treated for serious but non-life threatening injuries. Mr. Smith's other passenger, Doris M. Chappell, 77, of Halifax, Va., was transported to Lynchburg General Hospital, where she died later Friday evening. Chambers was arrested for DUI and charged with driving on a revoked license. The crash remains under investigation and additional charges are pending.
From State Police: Virginia State Police Trooper B.J. Hylton is investigating a single-vehicle fatal crash in Appomattox County. The crash occurred at 3:46 a.m., Saturday (Nov. 26) on Trent Hatchery Road. A 2003 Mitsubishi Galant was traveling along Trent Hatchery Road when it ran off the left side of the road. The vehicle first struck a ditch and then struck head-on a tree. The driver, Joshua W. Judy, 17, of Appomattox, Va., was not wearing a seat belt and was not ejected from the vehicle. He died at the scene. The cause of the crash remains under investigation.
Virginia Attorney General Mark Herring says the holiday season is prime time for criminals and scammers — one reason his office has revamped its Consumer Protection Section. More from WLNI's Evan Jones.
Click here for the Attorney General's Consumer Protection website.
A warning for those planning to skip the foot traffic that comes today with Black Friday. The Better Business Bureau says online purchases can cost you big, especially if you haven't done your research. WLNI's Ian Price has more: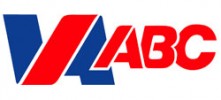 Virginia's liquor monopoly is getting in on today's Black Friday action, offering discounts for today only — if you buy enough to qualify. As WLNI's Evan Jones reports, the ABC expects to do about $6 million in retail sales today alone.
From the Bedford County Sheriff's Office: Bedford County 911 dispatchers received a call at 8:50 p.m. Wednesday night from Georgia Pacific in Big Island. The caller reported a man had fallen into a machine. Big Island Fire Department and rescue units along with Bedford County Sheriff's deputies responded to the scene. The victim of the accident is Robert C. Dameron, age 44, of Natural Bridge. The body was transported to the Chief Medical Examiner's Office in Roanoke. The Virginia Department of Labor will investigate the incident. Because of the ongoing investigation no further comments will be made until the investigation is completed.
Substance use disorders of multiple types have been identified a public health crisis recently by both federal and state health officials. WLNI's Ian Price has reaction with a nationally-recognized addiction:
If you are hitting the highway today or any time between now and Sunday, be prepared for plenty of company. As WLNI's Evan Jones reports, AAA predicts some of the heaviest Thanksgiving holiday traffic in years.
RICHMOND, Va. (AP) – The Virginia Court of Appeals has upheld the conviction of a man who was sentenced to six months in jail for hanging a black-faced dummy in his front yard. Jack Eugene Turner of Rocky Mount was convicted last year of violating a state law that prohibits hanging a noose to intimidate. His next-door neighbors are black. Turner displayed the dummy the same day nine black churchgoers were massacred in South Carolina. Turner argued on appeal that his action should've been protected by the First Amendment's right to free speech. But the court rejected that argument on Tuesday. The court wrote that the First Amendment "protects Turner's right to be a racist" but doesn't "permit him to threaten or intimidate others who do not share his views." Holland Perdue, Turner's attorney, said the man has already served his jail sentence. Purdue said he looks forward to appealing to the Virginia Supreme Court.