From Virginia State Police: LYNCHBURG, Va. – A two-month criminal investigation has resulted in two arrests and the seizure of approximately $318,500 worth of marijuana intended for illegal distribution within the Lynchburg region. The Central Virginia Drug and Gang Task Force arrested Maurice Q. Poe, 31, of Lynchburg Station, Va., and Latasha G. Wilkins, 29, of Lynchburg, Va., without incident April 29, 2016, in Campbell County.  The investigation began in early March 2016 when the U.S. Postal Service intercepted a package that tested positive for marijuana. Subsequent investigation and multiple search warrants executed over the next two months resulted in the net seizure of 91 pounds of marijuana and approximately $93,000 in drug proceeds. The average street value of marijuana within the Lynchburg region is estimated at $3,500 a pound. Poe and Wilkins were each charged with one count of possession of marijuana with the intent to distribute and one count of transporting marijuana into the Commonwealth. The Central Virginia Task Force includes the Appomattox County Sheriff's Office, Campbell County Sheriff's Office and Virginia State Police Bureau of Criminal Investigation's Appomattox Field Office.  The City of Lynchburg Police Department also assisted with the case. Additional charges are pending, as the investigation remains ongoing at this time.
From the Lynchburg Police Department: On May 9th, 2016 as a result of team work and intelligence led policing, members of the Lynchburg Police Department executed a search warrant at 207 Amelia Street in the city of Lynchburg in regards to multiple vehicle larcenies. As a result of the investigation the following items were recovered: 2 Handguns, A Samsung Tablet, 6 Cellular Telephones, 3 iPods, A camera and several other items that are still under investigation.
Subsequently the following subjects were arrested and charged in relation to these larcenies:
Montez Rashad Hubbard, 19 year old male of Lynchburg, charged with: Obstruction of Justice, Grand Larceny, Grand Larceny of a Firearm, Receiving Stolen Property or Aid in Concealing, and 2 counts of Petit Larceny
Shyheim Shamane Horsley, 19 year old male of Lynchburg, charged with: Grand Larceny, Grand Larceny of a Firearm, and 2 counts of Petit Larceny
Virginia State Police are looking for 81-year-old Ronald Jackson. He was last seen in Partlow, Virginia, which is in Spotsylvania County. He may be wearing a yellow T-shirt, dark blue pants and a black baseball cap. Jackson is believed to be in danger, and is without his required medication. Police say he's driving a 2009 gray Ford Escape with Virginia registration KV1666. Call police if you have any information.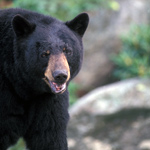 It's the time of year where people living in or near wooded areas are most likely to encounter bears in the their yards. Game officials say bears will move on if they can't find food — but they can create plenty of damage if they do. More from WLNI's Evan Jones.
WASHINGTON (AP) – Verizon and union officials representing about 39,000 striking landline and cable workers up and down the East Coast have agreed to restart negotiations. U.S. Secretary of Labor Thomas E. Perez says he met with both sides on Sunday in Washington, D.C. Perez says the parties had an "open, frank and constructive dialogue" about finding a way to move forward to resolve the issues and get people back to work. Both sides have agreed to return to the bargaining table on Tuesday. Workers in nine eastern states and Washington, D.C., walked off the job on April 13. They had been working without a contract since August. So far, negotiations have been unsuccessful.
From Lynchburg Police Department: On May 14, 2016, the Lynchburg Police Department responded to the 2900-block of Candlers Mountain Rd to investigate a report that someone had been shot. Once on the scene, officers located a 42-year-old male from Lynchburg who had been shot one time in the pelvis. The victim, Raymond Lonny Ferguson, was transported to the Lynchburg General Hospital with injuries that are not believed to be life-threatening. Shortly after the shooting, an officer with the Lynchburg Police Department spotted the suspects' vehicle. The suspects attempted to elude the officer and a vehicle pursuit was initiated. The high-speed pursuit continued through Campbell and Pittsylvania counties. Lynchburg Police disengaged from the pursuit and the Virginia State Police took over. The Pittsylvania County Sherriff's Office assisted the State Police in the pursuit and both agencies took the two suspects into custody in Pittsylvania County. Enrique Hernandez, 40-year-old male of Orlando Florida, arrested and charged with:
Malicious wounding (felony)
Use of a firearm in the commission of a felony (felony)
Possession of a firearm by a convicted felon (felony)
Esteban Castrillo, 42-year-old male, arrested and charged with:
Accessory after-the-fact for the above malicious wounding (Misdemeanor).
Eluding police in a motor vehicle (felony) – two charges
Miscellaneous other traffic offenses
The motive for the shooting is still under investigation at this time. Any other witnesses who have not previously come forward are encouraged to call Detective M. B. Taylor with the Lynchburg Police Department. No suspect photos were available.
From The Amherst County Sheriff's Office: The Amherst County Sheriff's Office needs your help with identifying suspect(s) involved in a series of shootings in the 2800 block of Galts Mill Rd in Madison Heights. On Sunday, May 8th and Tuesday, May 10th deputies responded to shots fired calls at 2839 Galts Mill Rd. in Madison Heights. The incidents took place around 9:15 p.m. and 4:10 a.m., respectively. During both shootings rounds were fired into the structure, however, no injuries were reported. If you have any information about this incident please contact the Amherst County Sheriff's Office at 434-946-9300 or remain anonymous by call Crime Stoppers at 1-888-798-5900.
From the Nelson County Sheriff's Office: During the late evening hours of May 12, 2016, the Nelson County Sheriff's Office assisted by the Virginia State Police responded to the Massie Mill area of Nelson County in reference to a body. Upon arrival, the Deputies located the remains of an unknown female along the river bed. The body along with several articles were recovered from the scene. The body was sent to the Medical Examiner's Office. The case is being worked by the Nelson County Sheriff's Office Criminal Investigations Division. No further information is available at this time.
From the Bedford County Sheriff's Office: Bedford, Virginia – On 5/13/2016 at 11:32 a.m., Bedford County 911 Center received a call in reference to a work accident that had occurred on private property in the 1800 block of Turkeyfoot Rd. in Forest, VA. Upon arrival deputies determined, that a crewmember of a tree-service company who was conducting work at the location had been struck by a company truck and killed. There does not appear to be anything suspicious about this incident and pending further investigation by the medical examiner's office and notification of next-of-kin, there is no additional information available for release at this time. The Office of Occupational Safety & Health Administration (OSHA) was contacted and responded to the scene to conduct their own investigation.
From Lynchburg Police: The Lynchburg Police Department is asking for assistance in locating the following wanted person: Andre Shane Lee, B/M, 26 years old, approximately 6'00" and 190 lbs. He is wanted on firearms charges, eluding police, a felony probation violation, and other warrants. Anyone who can assist in locating this person is asked to contact Detective R. G. Miller with the Lynchburg Police Department at 434-455-6160, or call Crime Stoppers at 1-888-798-5900. Visit the Central Virginia Crime Stoppers website at www.cvcrimestoppers.org to enter a web tip, or text "CVCS" plus your message to 274637.