RICHMOND, Va. (AP) — Virginia Gov. Terry McAuliffe is hailing the U.S. Supreme Court ruling that allows about 285,000 Virginians to continue receiving federal subsidies on health insurance plans purchased through on a federal marketplace. The Democratic governor says he hoped the ruling would allow state lawmakers to "put partisan politics aside" and expand Medicaid, another key provision of the Affordable Care Act. But it's unlikely that state Republicans will drop their long-held opposition to expanding Medicaid, a government funded health care program for the poor. GOP House Speaker William J. Howell says the Affordable Care Act remains "deeply flawed" and Thursday's Supreme Court decision does not change that. Virginia is one of 34 states that rely on the federal health insurance marketplace.
CHARLOTTESVILLE, Va. (AP) _ A judge has set a July 2016 trial for the man charged with abducting and killing a University of Virginia student. Albemarle County Circuit Judge Cheryl Higgins scheduled Jesse Matthew Jr.'s trial date Thursday after rejecting a defense motion that she recuse herself from the case. Matthew's attorney asked for another judge because Higgins approved search warrants that will be challenged at trial. He also pointed out that the judge's daughter is a second-year student at U.Va., as was the young woman Matthew is accused of killing. Higgins denied having any bias but said she will ask another judge to rule on the search warrant motions as a precaution. Matthew is charged in the September abduction and slaying of 18-year-old Hannah Graham. Prosecutors are seeking the death penalty.
As part of First Friday on July 3, the Lynchburg Museum will be open free of charge from 5:00 p.m. until 8:00 p.m. During July, the Museum will feature historic photos and objects from organizations unique to Lynchburg's history. Some of the institutions represented include Dunbar High School, Piedmont Airlines, S.O. Fisher Sporting Goods, Thornhill Wagon, Piedmont Mills, Leggett's Department Store and C.B. Fleet Pharmaceuticals. The items will be on display through the weekend.
RICHMOND, Va. (AP) _ Democratic Gov. Terry McAuliffe says he's forming a commission to study potential criminal justice reforms and whether Virginia's parole abolition in the 1990s has been good for the state. McAuliffe said Wednesday on a monthly radio show that the commission will study whether Virginia is holding prisoners unnecessarily long and whether it's doing enough to rehabilitate criminals. McAuliffe said the goal is to make sure Virginia is incarcerating people in the most cost-effective manner. He said the state spends more than $830 million annually to house more than 30,000 inmates. Former Republican Gov. George Allen and the legislature abolished parole in 1995. McAuliffe's announcement comes a day after he announced policy changes making it easier for ex-felons to reclaim the right to vote, serve on juries and hold public office.
On Monday night, Bedford County 911 dispatchers received a call reporting a possible child abuse on Mt. Airy Road, Lynch Station. After deputies arrived on the scene and investigated the complaint Bedford County Social Services Child Protection investigators were called. On Tuesday, Bedford County Sheriff's investigators arrested 32-year-old Arsean Jermaine Hobbs, 38-year-old Yvette Nicole Hobbs and 67-year-old Shirley Mae Venable. All three live at 4093 Mount Airy Road, Lynch Station. All three have been charged with felony child abuse and neglect of a child, which is a class 6 felony. They were transported to the Bedford Adult Detention Center. To protect the identity of the victim, the victim's relationship to the defendants is not being released.
SWEET BRIAR, Va. (AP) _ The prohibitive favorite to be Sweet Briar College's new president is not sitting on the sidelines until his appointment. Phillip Stone says that while he cannot act in an official capacity, he is encouraging faculty who stuck it out to stay at Sweet Briar for the upcoming academic year. Stone is the former president of Bridgewater College. He is expected to be named president by a newly reformed governing board. Sweet Briar was at the brink of closure but a determined group of former students rallied to save the 114-year-old women's college. This week, a judge approved a mediated agreement to keep the college open at least through the 2015-16 academic year. Students can find resources at the website for Saving Sweet Briar Inc.
Next Tuesday from 6:00 a.m. to 6:00 p.m., the northbound lane of the Route 29 Expressway, beginning near the Carroll Avenue exit and ending at the Campbell Avenue exit, will be closed  to make repairs to the Garfield Avenue Bridge. Traffic will be reduced to one lane. Motorists should be alert to the change in the traffic pattern and follow temporary construction signage.
RICHMOND, Va. (AP) _ Virginia's game and fish department is participating in a national initiative to discourage drunken boating. Operation Dry Water is set for Friday through Sunday. In addition to heightened enforcement, the program aims to raise awareness about the dangers of boating under the influence and to reduce the number of accidents related to excessive drinking on waterways. In Virginia, boaters whose blood alcohol level exceeds the state limit of .08 can be arrested for boating under the influence. The offense is punishable by up to a year in jail and a fine of up to $2,500.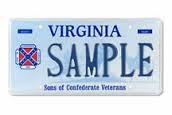 RICHMOND VA (AP) — Virginia's governor is moving to have the Confederate flag banished from state  license plates. Gov. Terry McAuliffe announced the decision Tuesday, citing the killings at an African-American church in Charleston, South Carolina, and a U.S. Supreme Court decision that said states can restrict license plate designs. Virginia vanity plates include one that pays homage to the Sons of Confederate Veterans. McAuliffe said he's asked Attorney General Mark Herring to take steps to reverse a 2002 federal court decision that said Virginia could not block the Confederate Veterans from displaying its logo – which includes the Confederate flag – on state license plates. At the same time, McAuliffe has asked his secretary of transportation to replace the plates depicting the flag. McAuliffe called the Confederate flag "hurtful" to too many people.
(Continue reading for the governor's full statement)
BEDFORD, Va. (AP) _ A judge has approved a mediated plan to keep Sweet Briar College afloat. Michael Kelly, a spokesman for Attorney General Mark Herring, says Bedford County Circuit Judge James Updike signed the papers Monday morning. Herring announced the agreement to keep the 114-year-old women's college open late Saturday. The agreement calls for an infusion of donated money raised by determined alumnae, a change of leadership and the use of endowed funds to launch the 2015-16 academic year. School leaders announced in May that the college would be shuttered in late August amid insurmountable financial challenges. The announcement was met with skepticism by alumnae, who launched an aggressive campaign to keep Sweet Briar open. Herring credited all parties involved in the mediation and reserved special praise for passionate alumnae.