RICHMOND, Va. (AP) — Democratic Gov. Terry McAuliffe and a powerful Republican lawmaker are proposing tighter grant making rules for the embattled Virginia tobacco commission. The commission's chairman, GOP Del. Terry Kilgore, introduced legislation Friday that would require greater scrutiny and transparency over how the commission spends its funds. The legislation is backed by McAuliffe. Created 16 years ago to spend Virginia's portion of the national tobacco settlement, the Tobacco Indemnification and Community Revitalization Commission has doled out more than $1 billion on a wide range of projects in an effort to spur economic development in southwest and Southside Virginia. The commission has come under fire recently for what critics say is an opaque, haphazard system of awarding grants often based on political considerations.
RICHMOND, Va. (AP) _ John Whitbeck is the new chairman of the Republican Party of Virginia. The party says its State Central Committee elected Whitbeck as chairman on Saturday. He replaces Pat Mullins, who retired. Whitbeck formerly served as the party's 10th Congressional District chairman. He will serve the remainder of Mullins' term as chairman, which runs through the Virginia GOP Convention in the summer of 2016. Also Saturday, Whitbeck announced that former Texas Gov. Rick Perry will be the keynote speaker at the party's Commonwealth Dinner in Richmond on Feb. 24.
UPDATED 4:30 pm Friday – From the Amherst County Sheriff's Office: The office continues the investigation of a home invasion that resulted in a homicide at 140 Martins Lane Madison Heights Va.  Investigators continue to interview people, and review evidence collected. It has been determined that this invasion was a targeted event and a suspect has been identified. This person is currently incarcerated on unrelated charges. Anyone with any information is urged to contact the Amherst Sheriff's Office at 946-9381, or to call Crime Stoppers.  Anyone that has any information is urged to call Crime Stoppers at 1-888-798-5900. Crime Stoppers will pay up to $1,000 for information regarding this crime. All information is totally confidential.
—
Previously: The Amherst County Sheriff's Office says an 81-year-old woman is dead, her 63-year-old son critically injured, after an overnight home invasion and assault in Madison Heights. Deputies were called to Martins Lane around 2:00 a.m. Norma Jean Freeman was killed, and at last word, her son Allen Freeman is under treatment at Lynchburg General Hospital. Officials say both victims were in bed when their home was broken into, and both were subject to blunt force trauma, although it is unknown right know what weapon was used. Investigators say there is no known motive, and they believe at this point the assault was random. Anyone who might have any information regarding this crime is asked to call the Amherst County Sheriff's Office at (434) 946-9300.
Nelson County prosecutors say there is no DNA link between Jesse Matthew and the disappearance of Alexis Murphy. The attorney for Murphy's convicted killer, Randy Taylor, had speculated that Matthew may be connected to the Murphy case, but officials say Matthew's DNA does not match any found in Alexis Murphy's car. Matthew is charged with abducting Hannah Graham in Charlottesville.
Click here to read the full Nelson County Commonwealth's Attorney news release
Many school districts in the region are sending students home early today, with rain, snow and sleet all in the afternoon forecast. Counties north and west of Lynchburg are under a winter weather advisory that goes into effect at 2:00 pm.
Click here for the latest list of school announcements.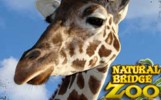 The Humane Society of the United States accuses the Natural Bridge Zoo of abuse and neglect, leading to the deaths of a giraffe and other animals. Click here to see our earlier story. The zoo owner calls the accusations "slanderous". WLNI's Evan Jones has the story.
Click here to see the the Human Society of the United States report and video.
RICHMOND, Va. (AP) _ Federal prosecutors say former Virginia Gov. Bob McDonnell's appeal of his corruption convictions isn't strong enough to allow him to remain free on bail while he appeals. McDonnell is asking the 4th U.S. Circuit Court of Appeals to reverse a judge's decision denying bail. In a response filed late Wednesday, prosecutors said McDonnell's claim that the judge defined an "official act" too broadly isn't likely to result in a reversal of his convictions. A jury last year found McDonnell and his wife Maureen guilty of taking gifts and loans from a vitamin executive in exchange for promoting his products. Bob McDonnell is scheduled to begin his two-year prison term Feb. 9. Maureen McDonnell will be sentenced Feb. 20.
RICHMOND, Va. (AP) _ Virginia lawmakers are far from consensus on legislation dealing with sexual assault on college and university campuses. That was apparent at the end of a two-hour hearing Thursday by a Senate subcommittee wrestling with the issue. The panel considered 10 bills, but was unable to reach any conclusions. The flurry of legislation was spurred by several recent high-profile cases of alleged sex crimes on Virginia campuses. Most controversial was the concept of mandatory reporting. Some of the measures would require university employees who become aware of an alleged sexual assault to report it to a law enforcement agency within 24 or 48 hours. Failure to do so would be a misdemeanor. Several witnesses warned that such a mandate would discourage victims from reporting assaults at all.
RICHMOND, Va. (AP) _ Virginia Gov. Terry McAuliffe has been released from the hospital after receiving treatment for injuries he suffered on an African safari. McAuliffe's office announced Thursday morning that the governor had been released from Virginia Commonwealth University Medical Center in Richmond and has resumed a schedule of meetings and private events. Several weeks ago McAuliffe was thrown from a horse during a family vacation in Tanzania and broke seven ribs. He entered VCU Medical Center on Monday after suffering shortness of breath. While hospitalized the governor underwent a two-hour surgical procedure in which doctors drained 11/2 liters of blood from his right lung, which was punctured in the accident.
RICHMOND, Va. (AP) _ The Virginia House of Delegates has given preliminary approval to a bill that would cap student athletic fees at the state's public universities. The House voted unanimously Thursday to limit the amount of mandatory fees public universities can collect from students to pay for athletic programs. The measure is a top priority of Republican House Majority Leader Kirk Cox. Cox said students who don't participate in athletics are paying too high a cost to help subsidize the small number of students who play intercollegiate athletics. Cox's proposal is based on a report by the Joint Legislative Audit and Review Commission, the General Assembly's watchdog agency. The report found that costs for auxiliary programs like athletics have been the biggest driver of increased college costs in Virginia.