RICHMOND, Va. (AP) _ A disgraced lawmaker who was jailed for a sex scandal involving a teenager has vacated his seat in the House of Delegates to run for the state Senate. Joseph Morrissey formally announced his Senate bid Wednesday at a church in Richmond. Morrissey has moved out of his Henrico County House district and into a Richmond-area Senate district currently represented by Democratic Sen. Rosalyn R. Dance. By doing so, Morrissey automatically vacated his House seat. House leaders toyed with the idea of kicking Morrissey out of the House earlier this year but ultimately did not. Morrissey is currently facing charges of fabricating a document that he presented as evidence in December, when he was convicted of contributing to the delinquency of a minor in a sex scandal involving a 17-year-old girl.
RICHMOND, Va. (AP) _ State officials say a good growing season and new plantings boosted Virginia's wine grape harvest in 2014 Gov. Terry McAuliffe said Wednesday that growers produced 8,039 tons of wine grapes last year. That's a 17 percent increase from 2013 and the wine industry's second-largest harvest. The largest harvest, about 8,600 tons, was in 2009. The Virginia Wine Board's 2014 commercial grape report says the number of bearing acres increased by 56, while newly planted acres rose by 67. Several grape varieties saw strong growth, including Viognier, Cabernet Sauvignon, Petit Manseng, Sauvignon Blanc, and Chardonnay. Virginia is the nation's fifth largest wine grape producer.
UPDATE: CHARLOTTESVILLE, Va. (AP) _ The cost to attend the University of Virginia is going up. During meetings that ended Wednesday, the university's Board of Visitors
approved a series of tuition increases that raise the total cost of attending the Charlottesville school. One measure will increase total costs by 3.6 percent, or about $470, to $13,468 for in-state undergraduate students and by 3.7 percent, or about $1,580, to $43,764 for out-of-state undergraduates. Those increases are in addition to a plan passed Tuesday that raises tuition for incoming students. Under the increases, incoming first-year in-state undergraduate students will see tuition and fees rise about 11 percent, or $1,470, next year. The Daily Progress reports that the hikes aim to cover projected shortfalls from state mandates, faculty raises, additional health staff and public safety.
RICHMOND, Va. (AP) _ The Consumer Financial Protection Bureau is conducting a field hearing in Richmond on payday lending. The hearing Thursday will feature remarks from the bureau's director, Richard Cordray, and Virginia Attorney General Mark Herring. Consumer groups, advocates for the poor and industry representatives are also expected to speak, as well as members of the public. Observers say the bureau could issue guidance or possibly proposed regulations for payday lending. Critics of payday lending say short-term, high-interest loans prey on the poor. Defenders counter that they offer an option for people who find themselves in a desperate financial fix.
The international Commission on Accreditation for Law Enforcement Agencies, Inc. (CALEA) unanimously recommended the Lynchburg Police Department for the agency's eighth consecutive accreditation award. In December 2014, a team of CALEA assessors examined all aspects of the department's policy and procedures, management, operations and support services. The Lynchburg Police Department was required to comply with 364 procedural standards in order to earn the accreditation.  For more information about the CALEA you can click here.
RICHMOND, Va. (AP) _ A new report ranks Arlington County as Virginia's healthiest while Tazewell County is considered the least healthiest. The sixth annual County Health Rankings is based on 30 factors, including education, housing, diet, exercise and jobs. Albemarle County is ranked as the second healthiest county, followed by Fairfax, Loudoun, and York. Henry, Buchanan, Dickenson and Wise are among the least healthy counties. Counties ranked low have more teen births, more smokers and more alcohol-related traffic deaths. The report says the healthiest counties have better access to recreational opportunities, higher college attendance and fewer preventable hospital stays. The Robert Wood Johnson Foundation and the University of Wisconsin Population Health Institute released the report on Wednesday.
CHARLOTTESVILLE, Va. (AP) _ A University of Virginia student whose arrest by state alcohol regulators has sparked protests and a state police investigation is headed to court in Charlottesville. Martese Johnson is to appear in General District Court today at 10 a.m. to face charges of public intoxication or swearing and obstruction of justice. The 20-year-old Chicago man's attorney has said he'll plead not guilty. Johnson's arrest March 18 outside a bar has drawn wide attention because images of him with a bloody face spread quickly on social media. He also accused Alcoholic Beverage Control officers of racism. Johnson is African American. Gov. Terry McAuliffe has ordered a state police investigation of the incident. He also signed an executive order Wednesday requiring more training for ABC agents. The training would include lessons in cultural diversity.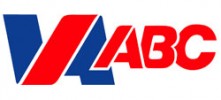 RICHMOND, Va. (AP) _ Virginia Gov. Terry McAuliffe is ordering Alcoholic Beverage Control agents to be retrained following a high-profile arrest that left a University of Virginia student bloodied and shouting allegations of racism.   McAuliffe signed an executive order Wednesday ordering ABC agents to undergo retraining on the use of force, cultural diversity, community policing and interaction with youth. The governor had previously ordered the state police to investigate the March 18 arrest of Martese Johnson. The 20-year-old's arrest by ABC agents outside a Charlottesville bar comes two years after another U.Va. student was arrested by agents who mistook a carton of sparkling water for beer. The incident sparked a public backlash, and the traumatized student later settled a lawsuit for $212,500.
The early announcement by Texas Senator Ted Cruz at Liberty University that he will seek the Republican nomination to run for president next year could encourage several other hopefuls to follow suit … WLNI's Gene Marrano spoke with a political science professor watching the race closely:
It's down to the final three weeks to file your federal income taxes, and the Internal Revenue Service is warning against scammers who demand immediate tax payment by phone. The IRS says it never does business that way, but thousands of people have already fallen for it this year — losing millions of dollars. WLNI's Evan Jones has the story.