From the Amherst County Sheriff's Office: The office is investigating a grand larceny of a variety of products from Wal-Mart to include a number of steaks and a computer. On May 19th, shortly before 8am, a black male was observed taking a number of items from the store and leaving without paying for them. When approached by security, they ran from the area. The black male was tall, thin, had a blue shirt and glasses. He left the area in a silver 4 door vehicle with the first three letters on his Virginia license being XCU. Anyone that has any information is urged to call Crime Stoppers at 1-888-798-5900. Crime Stoppers will pay up to $1,000 for information regarding this crime. All information is totally confidential.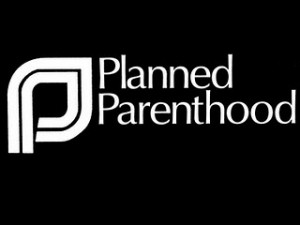 RICHMOND, Va. (AP) _ Gov. Terry McAuliffe is rejecting calls from Virginia House Republican leaders for an investigation into how Planned Parenthood clinics handle fetal organs. Republicans called for an investigation Thursday following an anti-abortion group's release of a video showing a Planned Parenthood official discussing the disposal of body parts from aborted fetuses. The group said the video proves the organization is breaking federal law against selling human fetal tissue. Planned Parenthood has said it only helps women legally donate fetal tissue to research firms, not sell it commercially. A spokesman for McAuliffe, said the Democrat governor was disturbed by the video but said it shouldn't be used as "fodder for political attacks on women's access to health care." Planned Parenthood lists seven health centers in Virginia on its website.
The Lynchburg Police Department's Forensics Unit received a tip from the Southern Virginia Internet Crimes Against Children Task Force regarding the online sharing of child pornography at an apartment in the 1100 block of Wise Street. A search warrant was executed at the apartment and investigators seized electronics including computers and cell phones. As a result of the investigation, 55-year-old Joel Hailey was arrested yesterday and charged with 10 counts of possession of child pornography.
WASHINGTON (AP) _ A day after charges were announced in the 40-year-old kidnapping and slayings of two sisters from Maryland, investigators are turning their attention to the suspect's uncle and others they say were involved in the crime and subsequent cover-up. At a Thursday news conference in Virginia, police said they believe 70-year-old Richard Welch sexually abused at least one of the Lyon sisters. Twelve-year-old Sheila and 10-year-old Katherine Lyon were abducted from a suburban Maryland mall in March 1975. Their bodies have never been found. Richard Welch remains a person of interest in the case but has not been charged. His wife, Patricia Welch, has been charged with perjury. Their nephew Lloyd Welch is charged with the girls' murder. Richard Welch's attorney did not immediately return a message.
Investigators hold a news conference later today in Bedford County to discuss the Lyon sisters case. This comes after we learned yesterday a suspect now faces murder charges in connection to the girls' disappearance four decades ago. WLNI's Starr Anderson has the story.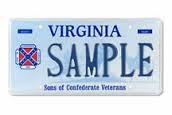 RICHMOND, Va. (AP) _ A Southern heritage group that is fighting to keep the Confederate battle flag on Virginia license plates is holding its annual convention in the former capital of the Confederacy. The Sons of Confederate Veterans began its five-day convention this week in suburban Richmond. The 120th gathering is expected to attract hundreds of members, and possibly some protests. A reception is planned at the White House of the Confederacy. The SCV announced last week it would go to court to keep the confederate flag on Virginia plates. A court hearing is scheduled later this month. Gov. Terry McAuliffe moved to have the flag banished from state plates last month, following the slayings of nine African-Americans in a Charleston, South Carolina, church. McAuliffe called the flag's image divisive.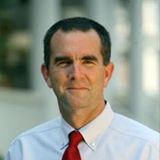 RICHMOND, Va. (AP) _ Democratic Lt. Gov. Ralph Northam says he's raised more than $341,000 since April for a potential gubernatorial bid. Northam said Wednesday that he's also raised more than $500,000 since April for his political action committee and campaign account as part of an effort to help Democrats take control of the state Senate this November. Northam is the first major potential gubernatorial candidate in 2017 to open a campaign account dedicated to that race. A potential Democratic rival, Attorney General Mark Herring, reported raising more than $224,000 for his political action committee since April. A practicing physician in Norfolk, Northam said in a statement that he's spent recent months helping to recruit and headline events for Democratic candidates around the state.
LEXINGTON, Va. (AP) _ Washington and Lee University has concluded a seven-year fundraising campaign, far exceeding its $500 million goal. The Lexington school says the campaign concluded Wednesday having raised more than $542 million. That's 8 percent above the initial goal. Sixty-one percent of the money is going to Washington and Lee's endowment. As of May, it had a market value approaching $1.5 billion. Other areas to benefit from the fundraising include scholarships and financial aid, faculty salaries and new campus buildings, among others.
WHEATON, Md. (AP) _ Prosecutors face several challenges as they attempt to prove that a man they've charged is responsible for the 40-year-old slaying of two sisters who were abducted from a mall. Among the obstacles: The suspect says he didn't do it, no bodies have been found, and other physical evidence has vanished. Authorities announced on Wednesday that convicted sex offender Lloyd Lee Michael Welch Jr. has been charged in the deaths of the Lyon sisters, 12-year-old Sheila and 10-year-old Katharine. They vanished from a suburban shopping mall near their home in Wheaton, Maryland, in 1975. According to the indictments, the girls were slain in Bedford County, Virginia, about 200 miles away. Bedford County commonwealth's attorney Randy Krantz says he and his colleagues face "a difficult burden." Court documents show Welch told police he left the mall with the girls but denied killing them.
SWEET BRIAR, Va. (AP) _ Sweet Briar College says nearly 300 women are scheduled to enroll in the upcoming academic year. Sweet Briar President Phillip Stone calls the commitments from returning and new students a "starting point" to get the 114-year-old women's college back on track after a tumultuous spring and summer. The private liberal arts college was scheduled to close in late August after its former president and board said the school's financial challenges were insurmountable. But a fierce campaign by former students ultimately led to a mediated settlement, sweeping in new leadership and millions in donated dollars. Sweet Briar's new governing board met Tuesday by teleconference. Among its actions, it set 2015-16 tuition and fees. They will remain the same at $47,095. In the spring semester, the school's enrollment was about 530 students.