The registration deadline is nearing for anyone interested in helping the Smith Mountain Lake YMCA float into history. WLNI's Starr Anderson has the story.
From Lynchburg Police Department: On July 10, 2016, at 1337 hours the Lynchburg Police Department responded to the 800-block of Polk Street to investigate a report that someone had been shot.  Once on the scene, officers located the victim, Corey M. Barbour a 31 year-old male from Lynchburg, who had been shot several times in the torso. The victim was transported to the Lynchburg General Hospital for treatment. Barbour is listed in critical condition.
The suspect in this incident is described as B/M armed with a handgun, wearing black shorts and black shirt. The suspect fled the scene on foot headed toward 9th Street between Polk Street and Jackson Street. The suspect fled with three other B/M's two of which were involved in a physical altercation with the victim at the time of the shooting.
The motive for the shooting is still under investigation at this time. Anyone with information regarding this incident is asked to contact Detective R.G. Miller at (434) 455-6160 or call Crime Stoppers at 1-888-798-5900.
DALLAS (AP) — Snipers opened fire on police officers in the heart of Dallas, killing five officers and injuring six others during protests over two recent fatal police shootings of black men, police said.  Three people are in custody and a fourth suspect was exchanging gunfire with authorities in a parking garage downtown, Dallas Police Chief David Brown said early Friday morning. The suspect is not cooperating and has told negotiators he intends to hurt more law enforcement officials, the chief said. The gunfire broke out around 8:45 p.m. Thursday while hundreds of people were gathered to protest fatal police shootings this week in Baton Rouge, Louisiana, and suburban St. Paul, Minnesota. Brown told reporters the snipers fired "ambush style" upon the officers. Mayor Mike Rawlings said one member of the public was wounded in the gunfire.
From Lynchburg Police Department: On June 30th, 2016 at approximately 10:59 P.M., Officers of the Lynchburg Police Department responded to 1400 Campbell Avenue (Fast Mart 5) for an Armed Robbery.  During the robbery two black males wearing masks entered the store armed with handguns. One of the black males stepped to the right of the door upon entrance, pointed the handgun at the clerk, and blocked the clerk from leaving. The other suspect approached the front of the counter with a handgun held to his right side. At this time both suspects were yelling at the clerk to give them the money and the suspect in front of the counter also demanded two packs of cigarettes. Both suspects then fled on foot with an undisclosed amount of U.S. Currency and two packs of cigarettes.
The suspects were described as follows:
Black males, approximately 24-28 years of age, both between 5'10 and 6'0, one with a slender build, the other with an average build, and both wearing dark clothing.
No one was injured during this incident
Still shots of both suspects from the stores video surveillance are below
From The Amherst County Sheriff's Office: The Amherst County Sheriff's Office is actively investigating a shooting that occurred around 5:00 pm this evening. Investigators responded to Lynchburg General Hospital after the victim, Justin Braswell, 27 of Madison Heights, was transported their by personal vehicle after being shot on Coolwell Rd. in Madison Heights.
Braswell's wounds are non-life threatening, but he has been admitted to Lynchburg General Hospital for observation.
A suspect has not been identified, but was seen leaving the area in a 2004 Silver Chevrolet four door.
If you have any information related to this incident please contact the Sheriff's Office at 434-946-9300, or you can remain anonymous by contacting Central Virginia Crime Stoppers at 1- 888-798-5900.
The FBI's recommendation that Hillary Clinton not be prosecuted for her use of a private e-mail server while serving as Secretary of State did not exactly shock WLNI Political Analyst Bob Denton and U.S. Senator Tim Kaine, but for different reasons. WLNI's Ian Price has details:
A teenager is charged with several crimes after a home invasion and robbery Tuesday night in Lynchburg.
Authorities say a female who was at the home in the 2500 block of Carter Street says a male armed with a knife came in to the home a little after 5:00 and demanded the keys to her Nissan Sedan.
Police say the suspect then left and ended up wrecking the car not far away. The suspect then carjacked another female on Old Rustburg Road. That vehicle was later recovered with tire damage.
A 16-year-old boy was taken into custody in connection to the incidents. He's charged with several crimes.
From Lynchburg Police Department: The Lynchburg Police Department is investigating a fraud case involving the use of a stolen identity.  On June 24, 2016 at 10:39 a.m., the adult male in the attached surveillance photos defrauded "A Wireless", an authorized Verizon Wireless retailer located at 3211 Forest Brook Rd in Lynchburg, by using the stolen identity of another person to acquire four smartphones.  The total loss to the business was over $3000.
Anyone who can identify the suspect in this incident is asked to contact Detective M. B. Taylor with the Lynchburg Police Department at 434-455-6153, or call Crime Stoppers at 1-888-798-5900. Visit the Central Virginia Crime Stoppers website at www.cvcrimestoppers.org to enter a web tip, or text "CVCS" plus your message to 274637.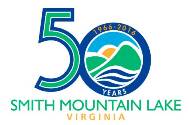 Smith Mountain Lake is celebrating its 50th anniversary at full pond, and the man who designed the Smith Mountain Dam will be apart of the festivities.  WLNI's Denise Allen Membreno has more.

Memories of past vacations past make up the pages of a coloring book depicting Smith Mountain Lake.  WLNI's Denise Allen Membreno has more on what inspired Joy Dansberry to create it.