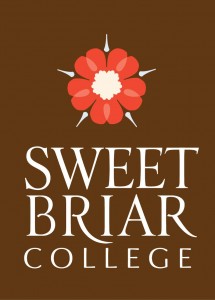 Efforts to save Sweet Briar College are set to go before a Bedford County judge later today as a commonwealth's attorney seeks an order preventing the college from closing this summer. More from WLNI's Evan Jones.
OXFORD, Miss. (AP) _ Teresa A. Sullivan, the president of the University of Virginia, will speak May 9 at commencement at the University of Mississippi. Sullivan has served as Virginia's eighth president, the first woman elected to that position, since 2010. Sullivan, a graduate of St. Joseph's High School in Jackson, will speak to graduates, their families and other guests at 9 a.m. in the Grove on the Oxford campus. Sullivan earned her undergraduate degree from Michigan State University's James Madison College and her doctorate in sociology from the University of Chicago. She began her career as a sociology instructor at the University of Texas and later became executive vice chancellor for academic affairs. Before going to Virginia, she was provost and executive vice president for academic affairs at the University of Michigan.
RICHMOND, Va. (AP) _ Virginia's state revenues are higher than previously projected with March collections up nearly 12 percent higher than a year ago. Gov. Terry McAuliffe's office released figures Monday showing that total revenue collections are up 7.1 percent so far this fiscal year. That's more than 2 percentage points higher than the growth projected in a budget lawmakers approved in the 2015 legislative session. McAuliffe said the strong revenues are a sign that Virginia's economy is improving. The state's Department of Taxation also issued 1.8 percent fewer refunds in March of 2015 compared to a year ago.
Real estate property owners are reminded that the 4th installment for real estate taxes is due by Friday, May 15, 2015.   A 10% penalty will be assessed if the May 15 deadline is not met. If you have not received a real estate tax bill or have questions concerning your bill, please contact the Billings and Collections Division at 455-3850.
ROANOKE, Va. (AP) _ Coal producer Xinergy Ltd. and more than two dozen subsidiaries have filed for Chapter 11 bankruptcy. Knoxville, Tennessee-based Xinergy filed a Chapter 11 petition last week in U.S. Bankruptcy Court in Roanoke, Virginia. The petition lists zero to $50,000 in assets and about $100 million to $500 million in liabilities. Xinergy produces steam and metallurgical coal at mining operations in Virginia and West Virginia. Xinergy CEO Bernie Mason says in a news release that U.S. coal markets have faced significant challenges in recent years, including declining demand and increased environmental regulations. Mason also says Xinergy's cash position has been eroded by a harsh winter that affected coal mining and shipments. Xinergy is seeking the court's approval to obtain debtor-in-possession financing. The company says it will continue operations while it reorganizes.
In 2013 27-year-old Cameron Boyd, of Forest, became a person of interest when a detective from the Lynchburg Police Department downloaded child pornography from a suspect believed to be within the City of Lynchburg. Further investigation led to the discovery that the suspect lived in Bedford County. In 2014, investigators from the Bedford County Sheriff's Office's assigned to the Internet Crimes Against Children Task Force Unit, executed a search warrant at Boyd's home looking for evidence related to internet activity involving the possession of child pornography. Numerous pieces of evidence were collected. Boyd was arrested and indicted earlier this month.
WALLOPS ISLAND, Va. (AP) _ NASA has scheduled a weekend launch of a rocket from its Wallops Island Flight Facility in Virginia. NASA says the Terrier Improved Malemute suborbital sounding rocket will carry experiments developed by undergraduate students at Virginia Tech, the University of Colorado, Northwest Nazarene University, the University of Puerto Rico and the University of Nebraska. The launch is scheduled for Saturday between 6:30 a.m. and 10 a.m. NASA had planned to launch the rocket in March but postponed the launch because of weather.
RICHMOND, Va. (AP) — State lawmakers are set to consider this week whether there should be tighter gift rules for elected officials and looser restrictions on surveillance technology used by police. Legislators are due back in Richmond on Wednesday for the so-called "veto session" where they will consider vetoes and amendments made by Democratic Gov. Terry McAuliffe. McAuliffe has proposed changes to more than 50 pieces of legislation, including ethics reform and police surveillance legislation. Republicans are unlikely to be able to overturn the governor's vetoes, which included several pro-gun bills, with an evenly split Senate. Both chambers need a two-thirds vote in order to overturn a veto.
CHARLOTTESVILLE, Va. (AP) _ University of Virginia Board of Visitors member Dr. Edward D. Miller has resigned with a year of his term remaining. Miller tells The Daily Progress that he believes issues he advocated for weren't getting traction. He cited rising tuition and declining funding for research. Miller says he submitted his resignation to Gov. Terry McAuliffe in March but he had hoped to continue serving until June 30. On Friday, McAuliffe announced that he had appointed attorney Mark T. Bowles to replace Miller. Miller joined the board as an ex-officio member in 2011. He became a regular board member in 2012.
HARRISONBURG, Va. (AP) _ James Madison University's board has approved undergraduate tuition and fee increases for the 2015-2016 academic year. In-state students living on campus will pay $19,084 in tuition and fees, a 3.2 percent increase. Tuition and fees for out-of-state students living on campus will increase by 2.6 percent to $34,218. Graduate students' tuition and fees will not change. The university's board of visitors approved the increases on Friday. James Madison senior vice president Charles King told the board that the increases are necessary because of reduced state funding, higher employee insurance and retirement costs, salary increases and the expense of operating new facilities.