Getting through the holidays can be tough –but Centra can help. The first of three grief sessions is being held today. The holiday season is nearly upon us for most, it's a time of festivities and good cheer…but not for those who are missing a lost loved one. Two Grief Sessions are planned tomorrow; the first from 1 until 2:30 at Summit Independent Living on Enterprise Drive in Lynchburg the second, Tuesday evening from 6 until 7:30 in Amherst, at the Centra Fairmont Crossing Health & Rehabilitation Center. Attendees can bring a keepsake or a picture of their loved one and are encouraged to share their story.
Lynchburg-based Fleet Laboratories has been sold-the company has new owners after 145 years. Family-owned since it was founded in 1869, According to a press release, San Francisco based Gryphon Investors has acquired a majority stake. Fleet's management team, along with several additional investors, will hold minority stakes. The company makes personal healthcare products; and is expected to remain in Lynchburg. The acquisition was announced this morning, but no other details were not disclosed.
A Liberty University search committee has a set of priorities in its search for a new dean of its law school. LU leaders are eager to hear from candidates about strategies to improve first-time pass rates for students on the Virginia bar exam. The News & Advance reports, the law School's pass rate for first-time test takers of the July 2014 exam was only 50 percent. According to the article, the university credits earlier passing successes to a scholarship assistance which was offered to the first few law school classes to attract top students to a new program, but later dialed back the amount of assistance likely hurting the law school's recruiting efforts.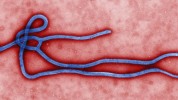 RICHMOND, Va. (AP) _ Virginia health officials are now actively monitoring all travelers arriving in the state from the three West African countries affected by the Ebola outbreak. Secretary of Health and Human Resources Bill Hazel and state Health Commissioner Marissa Levine announced the enhanced precautions Monday. Airport screeners are providing contact information for travelers from Guinea, Liberia and Sierra Leone. Those travelers are assessed for Ebola risks and are asked to sign an agreement to take their temperature at least twice a day. Low-risk travelers receive daily phone calls from health care workers, while those at higher risk receive personal visits and are told to stay home. Health care workers returning from West Africa are required to restrict activity based on their risk level.  So far, 53 travelers have been identified for monitoring.
News release from Gryphon Investors: October 27, 2014 (Lynchburg, VA) – Gryphon Investors ("Gryphon"), a San Francisco-based middle market private equity firm, announced today that it has acquired a majority stake in C. B. Fleet Company ("Fleet Laboratories" or "the Company"). Fleet's management team, along with several additional investors, will hold minority stakes alongside Gryphon. Fleet Laboratories, headquartered in Lynchburg, VA and family-owned since its founding in 1869, is a market leader in the personal healthcare and over-the-counter ("OTC") industry with such well-known product lines as Summer's Eve®, FLEET®, Norforms®, Pedia-Lax®, Phazyme®, and Boudreaux's®. The Company has a presence in North America, Asia Pacific and Latin America. Terms of the deal were not disclosed.
(Continue reading for the rest of the news release.)
The second annual FREE, Forest Lions Club Health and Safety Fair, will be held Nov. 1 at Jefferson Forest High School from 9:00 a.m. to 1:00 p.m. The expanded fair has more than 25 health care providers and is for all generations – children, adults and geriatric adults. In addition to free admission, there will be door prizes and refreshments.
JF High School is located at 1 Cavalier Circle, Forest, VA  24551 and has plenty of parking. Free screenings and activities include:
•     FREE vision screening for children
•     FREE hearing screening
•     FREE blood sugar testing- 1 hour fast recommended
•     Diabetes Counseling
•     FREE Child ID
•     Cholesterol Testing – 12 hour fast recommended: Fee $18
•     Fire safety for the home
•     Explore the Forest Fire Department Fire Truck
•     Child and Infant health and safety
•     Health and safety for the older adult
•     Senior Support for Medication Safety
•     FREE Oral /Dental screenings
•     FREE heart health education and blood pressure screenings
•     Child literacy information (Gus the Literacy Bus)
•     Centra Health Mammogram Van- Limited to 15 Mammograms (requires appointment and insurance card)
•     Chiropractic care- back/neck health and chair massages
•     FREE adult eye screening and testing for Macular Degeneration
•     "Safe Surfin' Foundation-Internet Safety for children and adults
•     Please bring one non-perishable food item for the Blue Ridge Area Food Bank
•
•     For more information, visit http://www.forestlionsclub.org/  Questions, email the Forest L
Please join the Amherst County Public Library for a celebration of 50 years of service to the community.  Come to the Amherst location, 382 South Main Street, Amherst, Virginia, Saturday November 1st from 3:00 p.m. to 6:00 p.m.  Enjoy music by Susan Greenbaum, meet Sandra Treadway, Librarian of Virginia, refreshments will be served.  The library will be open from 10:00 a.m. until 6:00 p.m. that day.
State regulators are proposing revisions to the rules governing long-term care insurance in Virginia. It pays for long-term care that other insurance does not cover after a certain amount of time, including Medicare, things like assisted living, nursing home and Alzheimer's care. As WLNI's Evan Jones reports, such insurance has been subject to significant hikes in policy costs.
Click here for full information from the State Corporation Commission.
10 years ago Jesse Matthew Jr., the man accused of abducting Hannah Graham, lived off of Ponderosa Trail in Albemarle County. Cliff Hunt was neighbors with Matthew and his mother, and he says the two moved to the county because Matthew's mother wanted her son to grow up in a good environment and keep away from gang activity. Hunt says hearing Matthew's involvement in the case was hard to believe. Matthew is charged with abduction with intent to defile Graham. He also faces charges from a 2005 sexual assault case in Fairfax. He is being held in jail without bond.
RICHMOND, Va. (AP) _ Nearly 800 Virginia affordable housing advocates, providers and policymakers are expected to attend an annual conference in Norfolk. The Virginia Department of Housing and Community Development says the three-day 2014 Virginia Governor's Housing Conference begins Wednesday at the Norfolk Waterside Marriott. Gov. Terry McAuliffe will speak at a housing awards luncheon on Thursday. The conference also will feature sessions on state and federal policy issues and a keynote address by David Stevens, CEO of the Mortgage Bankers Association.