Across Virginia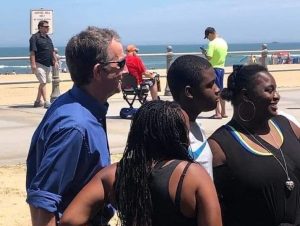 VIRGINIA BEACH, Va. (AP) — Gov. Ralph Northam has repeatedly urged Virginia residents to cover their faces in public during the COVID-19 pandemic, but the Democrat didn't heed his own plea when he posed mask-less for photographs alongside residents during a weekend beach visit.
A spokeswoman for the governor's office said Sunday that Northam should have brought a face mask with him during his visit on Saturday to the Virginia Beach Oceanfront, news outlets reported.
"He was outside yesterday and not expecting to be within six feet of anyone," Northam spokesman Alena Yarmosky said in a statement. "This is an important reminder to always have face coverings in case situations change — we are all learning how to operate in this new normal, and it's important to be prepared."
"Wearing a mask could literally save someone else's life," he said last week, according to the Richmond Times-Dispatch.
Critics on social media chided Northam, a physician, for not practicing what he has preached.
"Physician, heal thyself," tweeted Todd Gilbert, a Republican who is Virginia's House Minority Leader.
The Virginian-Pilot reported that Northam posed for a selfie with a woman who said she knows the governor. She gave him a pat on the shoulder.
"We just have to continue to remind people that we want to keep the social distance of 6 feet apart," he said, when asked about the touch later. "That's a challenge for a lot of folks because they're just not used to doing that."
Virginia has more than 34,000 confirmed COVID-19 cases and 1,135 confirmed deaths as of Sunday, according to the state health department.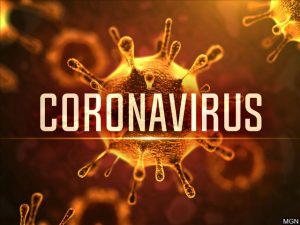 The Virginia Department of Health says one of the most important ways to fight a greater spread of COVID-19 is through contact tracing, and they're looking for a lot of people to get the job done — close to 13-hundred new positions statewide. Officials say  contact tracing is already a common practice to help combat other diseases, but this one is a really big job. WLNI's Evan Jones has more:
05-22 Contact Tracing Wrap-WLNI WEB
Governor Northam said today those thinking about heading to the beach this Memorial Day weekend can do it in the Commonwealth – Virginia Beach and First Landing State Park beaches will both be open for swimming and sunbathing, with parking lots set at 50% capacity. No group sports or large gatherings will be allowed.
Northam said he is counting on Virginians to "be responsible" over the holiday weekend if they want to see the ocean beaches remain open.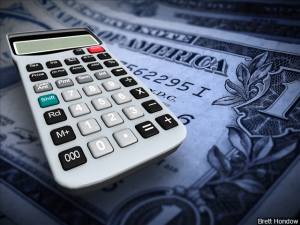 State finance officials say with many Virginia businesses now open again, we should soon get a clearer picture of how much the reopening helps boost the state's economic picture. And as WLNI's Evan Jones reports, some parts of it appear to be holding up well so far: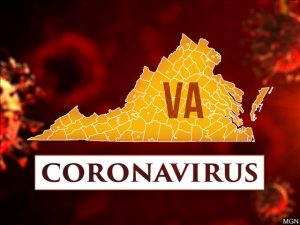 RICHMOND, Va. (AP) — Virginia Gov. Ralph Northam is delaying northern Virginia's reopening amid the coronavirus outbreak until at least May 29, two weeks after the rest of the state is expected to reopen.
Northam said Tuesday he's signed an executive order extending mandated closures and restrictions on businesses in northern Virginia, a heavily populated area where regional officials have said they are not yet ready to reopen.
Northam ordered some businesses closed two months ago and his planned first phase of reopening will retain severe restrictions. Some retail businesses will reopen with limited capacity, but indoor gyms would remain closed, beaches would remain closed to sunbathers and restaurants would still be prohibited from indoor dine-in service.
FROM GOVERNOR NORTHAM'S OFFICE: Governor Northam has said that Virginia as a whole may enter Phase One on Friday, May 15, as outlined in Executive Order Sixty-One, based on achieving certain health metrics. Executive Order Sixty-Two allows the Northern Virginia localities to delay implementation of Phase One until midnight on Thursday, May 28, to allow those localities more time to meet the health metrics.
Governor Northam says he is working with local officials in northern Virginia to consider different reopening timetables from the rest of the state. But for now, Friday still appears to be our day one of Phase One, as WLNI's Evan Jones reports.
05-12 Northam Update Wrap-WLNI-WEB
RICHMOND, Va. (AP) — Virginia Gov. Ralph Northam says the state is still on track to begin its gradual reopening this week amid the coronavirus pandemic, with the exception of the population-dense Washington suburbs.
Northam said at a news conference Monday that the state continues to see positive trends in key metrics related to the virus' spread, hospital readiness and testing capacity. He said the state is almost ready to begin a gradual reopening of nonessential businesses, houses of worship and other places currently closed.
"If our numbers continue to trend in the direction they are … I anticipate that will go into phase one on Friday," Northam said.
But he added while the same trends are moving in the right direction in northern Virginia, he is still concerned about the region's elevated number of cases. An example: Northern Virginia reported more than 700 cases in the previous 24 hours, Northam said, while the rest of the state reported less than 300.
The region's political leaders wrote a letter to Northam on Sunday asking the governor to allow northern Virginia to move at a slower pace in easing restrictions. Northam said he's happy to work with those leaders and plans to provide more detail about what northern Virginia's eventual reopening will look like on Wednesday.
The northern Virginia region shares a border with Washington, D.C. and Maryland, whose leaders have not given a specific date for reopening.
Northam's ordered some businesses closed two months ago and his planned first phase of reopening will retain severe restrictions. Some retail businesses will reopen with limited capacity, but indoor gyms would remain closed, beaches would remain closed to sunbathers and restaurants would still be prohibited from indoor dine-in service.
Northam, a Democrat, has increasingly come under fire from some Republicans for not being more aggressive in reopening the state like governors in some other states.
Pat Herrity, a member of the Fairfax County Board of Supervisors and one of the few remaining Republican elected officials in northern Virginia, said he's disappointed that northern Virginia apparently won't start the first phase along with the rest of the state.
"The majority of people I hear from want to take a small step back to normal," said Herrity. "Phase one is a baby step forward, and I think it should be taken."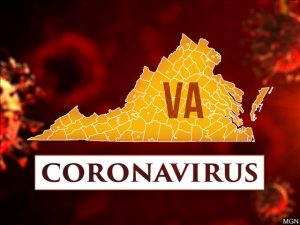 RICHMOND, Va, (AP) — Virginia Gov. Ralph Northam said he anticipates nonessential businesses in the state reopening on May 15, saying more time is still needed to help contain the coronavirus pandemic.
Northam announced Monday that he is extending by another week an executive order mandating that some nonessential businesses close and banning large gatherings.
"The message today is that we will reopen Virginia next Friday," May 15, Northam said.
The governor said while the state has made improvements in flattening the curve, or slowing the rate of new infections, Virginia needs to ensure positive trends continue related to testing, hospital capacity and the supply of medical equipment.
"I want to make it very clear: This virus is still here," Northam said. "We must not relax our vigilance."
His executive order, which forces the closure of some businesses and severely restricts how others operate, was set to expire this Friday. His order also bans gatherings of 10 or more in public or private.
"The governor's decision to use a 'one-size-fits-all' approach is going to negatively impact certain parts of Virginia worse than others," Republican House Minority Leader Todd Gilbert said in a statement.
Nicole Riley, state director of the National Federation of Independent Business in Virginia, said many small businesses wanted to reopen this week.
"Small-business owners are telling us they think a gradual reopening should start very soon, and most believe they can handle health and safety requirements," she said.
Northam said that when nonessential businesses do reopen, there will be noticeable changes. Restaurants will seat customers farther apart and employees will wear face masks. Gyms will open, but with fewer people than normal. The governor said the state will issue new guidelines for specific industries in coming days.
The governor said he anticipates a three-phased reopening, with restrictions on how businesses, churches and other public spaces ease into each phase. He said he anticipates each phase to last about three weeks.
For most people, the virus causes mild or moderate symptoms, such as fever and cough that clear up in two to three weeks. For some, especially older adults and those with existing health problems, it can cause more severe illness, including pneumonia, and be life-threatening.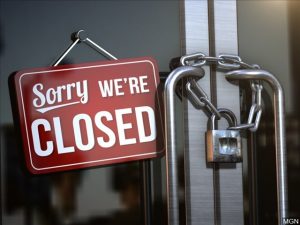 Now that doctors and dentists can again see patients for non-emergency work, the next set of state-ordered COVID-19 restrictions is currently set to expire one week from tonight. They include closures of businesses that include dine-in restaurants, and hair and nail salons. Governor Northam must decide whether to extend, revise or end those restrictions. WLNI's Evan Jones has more:
Lawyers for a gun rights group that successfully sought to re-open a Lynchburg shooting range says they are prepared to use the ruling elsewhere in the state – if it comes to that. A judge ruled this week that Virginia statute does not allow Governor Northam's emergency orders to override 2nd Amendment rights, and Safeside Tactical can reopen its range. More from WLNI's Evan Jones.
05-01 Shooting Range Wrap-WLNI-WEB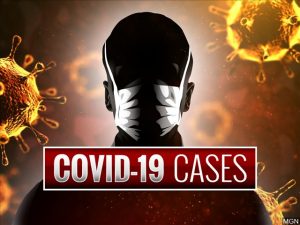 RICHMOND, Va. (AP) — More than a half million Virginians have filed unemployment claims since the coronavirus outbreak hit the state last month, according to new federal data released Thursday. Thursday's report from the U.S. Department of Labor showed more than 74,000 Virginians filed unemployment claims last week. That marks the third straight week totals have dipped since weekly claims reached a record-setting nearly 150,000 in the week ending April 4.
Altogether, in the six weeks since March 15 for which data is available, about 570,000 people have filed for jobless benefits in Virginia. That's about 13% of the 4.46 million people the U.S. Bureau of Labor Statistics estimates make up the state's workforce.
Nationally, more than 3.8 million workers applied for unemployment benefits last week as the U.S. economy slid further into a crisis that is becoming the most devastating since the 1930s. Roughly 30.3 million people have now filed for jobless aid over the past six weeks, more than one in six American workers.
Virginia Gov. Ralph Northam issued an executive order in late March that was later extended closing recreation, entertainment, and personal care businesses and limiting restaurants to offering only takeout and delivery services in order to help slow the spread of the virus.
Northam said Wednesday that he's continuing to look at data on testing, hospitalization and other information before deciding whether to extend that order past May 8, when it is set to expire. He reiterated that he's is open to the idea of opening businesses on a regional basis.
"We're going to do it as soon as we can, as soon as it can be safely," Northam said.
An executive order directing Virginians to stay home unless they must leave for essential services, remains in effect until June 10.
The Virginia Department of Health reported over 15,800 cases of COVID-19 as of Thursday, and the death toll stood at 552. The number of infections is thought to be far higher because many people have not been tested, and studies suggest people can be infected with the virus without feeling sick.