Crime and Public Safety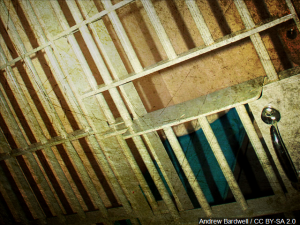 Democrats in Richmond are laying the groundwork for changes in Virginia criminal justice laws when they meet next month in special session. Two House of Delegates committees conducted an on-line  hearing today focusing on sentencing and parole, subjects that included current minimum sentences in Virginia for hundreds of felonies and a lack of discretionary parole. WLNI's Evan Jones has the story:
NEWS RELEASE: LYNCHBURG, Va. – The Lynchburg Police Department is investigating after burglaries involving women's clothing.
On July 27, 2020 at 10:54 a.m., officers responded to the 400-block of Three Creeks Court for a report of a burglary in progress. The victim returned home and found a male in her residence. After investigation, officers and detectives determined the individual broke into the residence several times to steal items of her clothing and sometimes returned them.
As a result of the investigation, Kevin C. Conway, 40, of Lynchburg is charged with 11 counts of burglary and 9 counts of petit larceny.
The LPD asks anyone who may have been a victim of a similar incident to contact Det. Stevenson at (434) 455-6116 or Crime Stoppers at (888) 798-5900. Enter a tip online at http://p3tips.com or use the P3 app on a mobile device.
NEWS RELEASE: LYNCHBURG, Va. – The Lynchburg Police Department is investigating a breaking and entering that occurred overnight. On July 25, 2020 at 10:45 p.m., officers responded to the 6200-block of Old Mill Road for a report of a breaking and entering. After investigation, officers determined an individual entered a residence through a window before fleeing on foot.
Anyone with information about this incident, or who may have seen anyone in this area around 10:45 p.m. tonight, is asked to contact Officer Canzone at (434) 221-9107 or Crime Stoppers at (888) 798-5900. Enter a tip online at http://p3tips.com or use the P3 app on a mobile device.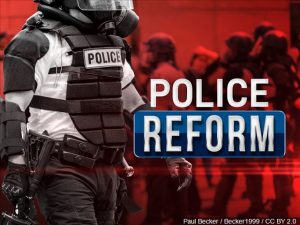 Virginia Democrats in the General Assembly are making it clear – they plan to enact major legislation next month involving police conduct and criminal justice laws. Ahead of that, the process is already underway, as two House of Delegates committees combined yesterday for an on-line hearing. More from WLNI's Evan Jones:
(Sheriff's office release) RUSTBURG, VA – On July 21 the Campbell County Sheriff's Office responded to multiple calls describing the reckless handling of a firearm in the 1400 block of Hat Creek Road area (Brookneal) of Campbell County.
Upon investigation of these concerns, law enforcement officials received information that the suspect had been exhibiting peculiar behavior throughout the day, and had threatened neighbors.  As a result, many neighbors had sought shelter inside a garage adjacent to the property line between the suspect's residence and their own location, due to shots being fired in close proximity to their person. Prior to the arrival of law enforcement, the suspect, Chad Everett Taylor, age 40, of Brookneal, VA, fled the scene, armed and operating a 2019 Toyota truck.  (photo included)  Deputies immediately issued a BOL, or 'be on the lookout,' order for the suspect, in conjunction with neighboring law enforcement agencies.  The Virginia state Police located the suspect's vehicle, and attempted to make a traffic stop. Taylor failed to stop, resulting in a collision with a Virginia State Police vehicle, after which he attempted to flee.
After pursuit, Taylor crashed his vehicle and was taken into custody on private property off Hat Creek Road. Taylor was arrested by the Virginia State Police and charged with Felony Eluding and Assault on a Law Enforcement Officer; the Campbell County Sheriff's office has likewise charged Taylor with Reckless Handling of a Firearm and Making Threats by Phone. No one was injured during this incident.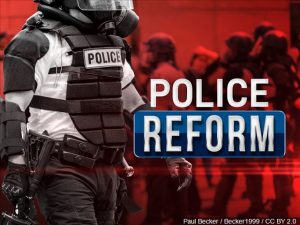 RICHMOND, Va. (AP) — Virginia Democrats say they are looking to make transformational change to the state's criminal justice system — just a few months after taking a far less ambitious approach.
The killing of George Floyd and widespread protests over police violence have prompted lawmakers and their allies to promise sweeping changes to a criminal justice system many advocates have long said doles out disparate treatment to minorities.
"I think we're all tired of the incremental change that has failed us and failed our community members for so long," Portsmouth Commonwealth's Attorney Stephanie Morales said on a conference call recently organized by Senate Democrats. "We want to do as much as possible as quickly as possible."
It's a far cry from earlier this year, when criminal justice reform supporters were disappointed when many of their proposals were put off for a year or sent to a commission for study.
Democrats controlled the Virginia's state legislature for the first time in a generation and passed landmark legislation hailed by many of their allies, including environmentalists, women's rights groups, and gun-control supporters.
But after Floyd's killing sparked nationwide protests — including in Virginia where several Confederate monuments have been taken down — lawmakers pledged to make criminal justice a key part of a special session scheduled in August. The session was initially set just to focus on state budget shortfalls due to the coronavirus pandemic.
Lawmakers recently began to hold hearings on criminal justice proposals that have been suggested by the Virginia Legislative Black Caucus, the Democratic Senate Caucus and a group of liberal-leaning county prosecutors.
Those proposals include banning choke holds, giving prosecutors unrestricted access to all reports and disciplinary records of police officers and downgrading the charge of assault on a police officer from a felony to a misdemeanor in cases where the officer is not injured. Those who want to change the law say the assault charge can be misused and overused by police, sometimes when they fear they will be accused of using excessive force. The current law carries a mandatory minimum sentence of six months behind bars.
"I'm really concerned about some of these really important issues being rushed through without due process," Jones said.
Other proposals Democrats and their allies support include requiring that most warrants are served during the daytime, and that a judge, not a magistrate, approve any no-knock or nighttime warrants, proposals that are aimed at preventing cases similar to Breonna Taylor, who was fatally shot by police conducting a no-knock warrant at her home in Kentucky earlier this year.
State Sen. Scott Surovell said some lawmakers "wanted to go a little slower and take a little harder look at things" earlier this year, but he's hopeful the events of the last few months have brought the need for immediate reform into focus.
"The pace was really more of an issue than the policy," Surovell said.
House Del. Patrick Hope, who is helping lead House committee hearings on criminal justice reform, said Floyd's death convinced him and other lawmakers that "decisive" action is needed.
"The sense of urgency is growing, and we cannot ignore these issues any longer," Hope said Wednesday at a virtual committee hearing.
The American Civil Liberties Union of Virginia is focusing on increasing police accountability, in part by establishing a set of professional standards of conduct for officers that, if violated, could result in the loss of their police certification.
Currently, police officers in Virginia can only lose their certification if they fail to complete mandatory training or are convicted of a felony or certain misdemeanors. Under the proposal, they could face the loss of their certification for misconduct, including the excessive use of force.
"Law enforcement should be treated as a profession," said Claire Gastanaga, executive director of the ACLU of Virginia. "And police — if they want to be treated like professionals — need to understand they can lose their license for misconduct."
Despite the new urgency in the need for reform, lawmakers are also trying to temper expectations that all meaningful reforms will pass this special session. They said given the state's long history of racism and inequity, the work will take some time.
"This was the capital of the Confederacy, these are not problems that materialized overnight and they will not be fixed overnight," said Sen. Mamie Locke. "We have our work cut out for us."
A former Virginia Attorney General defends actions by federal forces in Portland, Oregon during racial injustice protests. This comes amidst several investigations after videos were posted online, as WLNI's Ian Price reports: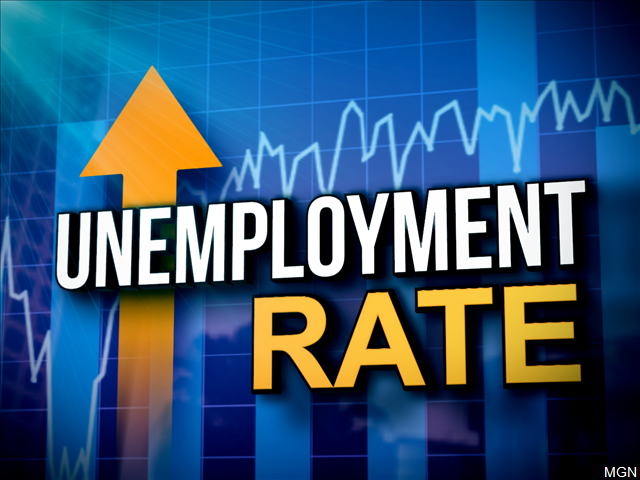 RICHMOND, Va. (AP) — The head of a Virginia agency that has come under scrutiny for its handling of unemployment benefits countered criticism from dozens of Democratic lawmakers, saying that "while there is room for improvement," her staff has performed "admirably" during unprecedented times.
Virginia Employment Commissioner Ellen Marie Hess responded late Thursday to a letter sent earlier in the day by 34 House members and nine state senators that described a flood of complaints from constituents about problems with unemployment benefits and communication with the agency.
"We appreciate and share your concern for those Virginians who have reported difficulties in obtaining benefits and in reaching a member of the Commission staff," she wrote in her letter.
But Hess defended the commission's response to the economic fallout caused by the new coronavirus and measures intended to slow its spread, outlining some of the extraordinary demands it has faced.
In the past four months, VEC staff have averaged more than 13,000 hours of overtime a month, she wrote. The agency also had to work to increase staff in the unemployment insurance division, which had been cut by more than 40% since 2011 during record low unemployment, she said.
Call center staff answered an average of 28,000 calls per week in June and are now capable of answering 60,000 per week, she wrote.
"While there is room for improvement, the professional staff at VEC has worked admirably under exceedingly difficult circumstances," she wrote.
In their letter, the lawmakers asked that the agency make the establishment of an online portal a top priority so that employers can provide the required information in a timely manner.
Hess responded that while the VEC has had a portal in operation for years, the General Assembly passed legislation this year that delayed mandatory employer participation until January 2021.
The lawmakers also called for the prioritization of a VEC review by the General Assembly's watchdog agency. A study had been ordered in 2017. Hess responded that "it is important to remember that the General Assembly directed the (Joint Legislative Audit and Review Commission) to prioritize studies on gaming and casinos ahead of the VEC review."
Hess said she was willing to work with lawmakers to find ways to streamline the existing system.
"We stand ready to work with you and other legislators to deal with these complex issues affecting workers and businesses across the Commonwealth, and look forward to engaging in future conversations," she wrote.
Separately, the commission reported Friday that Virginia's seasonally adjusted unemployment rate improved in June, falling 0.6 percentage points to 8.4%. That's 5.6 percentage points higher than the same time last year.
The state's seasonally adjusted unemployment rate remains below the national rate, which fell to 11.1%.
The largest job gain during June occurred in leisure and hospitality, the VEC said.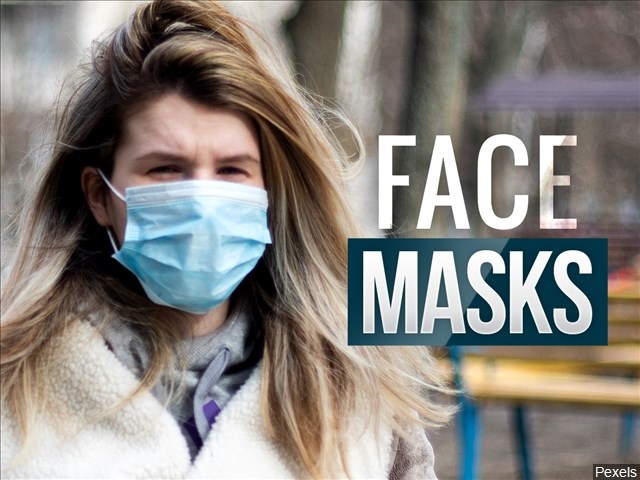 RICHMOND, Va. (AP) — Virginia's state-owned liquor stores say they won't let anyone not wearing a mask into their stores starting Monday as part of an attempt to slow the spread of the coronavirus.
The Richmond Times-Dispatch reports that the Virginia Alcoholic Beverage Control Authority will have greeters at the front of stores to prevent people without masks from entering and to offer curbside pickup options.
The agency already requires masks be worn in stores but has not previously denied entry to people without them.
Virginia Gov. Ralph Northam has issued a mandate that masks be worn in all types of stores and recently asked business owners to be more aggressive in denying service to people who refuse to wear them.
NEWS RELEASE: LYNCHBURG, Va. – An anonymous donor is offering a $2,000 reward for information leading to the arrest and conviction of the individual(s) who fired shots at Lynchburg Police Department Officers the night of June 1, 2020.
On June 1, 2020 at 10:42 p.m., two officers were patrolling the area of Park Avenue and Stuart Street in connection with a protest in the area of Miller Park. At that time, individual(s) fired multiple shots from an automatic weapon in the direction of the two officers.
This is an ongoing investigation. Any additional information will be released as an update to this news release.
Anyone with information about this incident is asked to contact Det. Campbell at (434) 485-7267 or Crime Stoppers at (888) 798-5900. Enter a tip online at http://p3tips.com or use the P3 app on a mobile device.