Environment and Outdoors
RICHMOND, Va. (AP) — Richard Averitt and his wife have spent six years and more than six figures fighting to keep the Atlantic Coast Pipeline off their picturesque central Virginia property.
In all that time, Averitt said he couldn't recall meeting a single person who thought they would succeed. The massive interstate natural gas pipeline designed to start in West Virginia and run at least through Virginia and North Carolina was being developed by some of the country's biggest and most politically powerful energy companies with support of lawmakers and governors from both parties, labor unions and the Trump administration.
But on Sunday, Duke Energy and Dominion Energy announced they had pulled the plug on the $8 billion project, citing uncertainties about costs, permitting and litigation.
When Averitt found out, he rushed to his parents' nearby home to share the news. He and his family popped a bottle of Champagne and shouted from their front porch in delight.
"It was a fight worth winning," said Averitt, who now wants to restart stalled plans to develop some of the land into a resort.
Environmental advocates and other opponents of the ACP called the decision to scrap the project a historic David-beats-Goliath win that — along with a recent blow to the Keystone XL oil sands pipeline — marks a turning point in the climate fight, illustrating the time has passed for energy companies to invest in massive fossil fuel infrastructure projects.
"The Atlantic Coast Pipeline was an anvil that would have stymied investment in renewable energy for decades, harmed vulnerable communities, and crushed mountainsides," Greg Buppert, a senior attorney at the Southern Environmental Law Center, which for the past six years has represented conservation groups opposing the project, said in a statement.
U.S. Secretary of Energy Dan Brouillette laid blame at the feet of the "well-funded, obstructionist environmental lobby" that he said had killed the project.
Prominent conservation groups including the Sierra Club, the Natural Resources Defense Council and SELC did fight the pipeline, but the effort also included smaller, grassroots organizations, including more than 50 in Virginia and West Virginia that banded together to form the Allegheny-Blue Ridge Alliance.
"This is a testament to perseverance, that's for sure," said David Sligh, who was deeply involved in the effort as conservation director of Wild Virginia.
The pipeline was publicly announced in September 2014. Lead developer Dominion poured time and resources into an influence campaign involving direct mail, community meetings, ads and social media campaigns along the pipeline's route. The company also gave $2 million in grants in communities affected by the pipeline, something Dominion described as a separate "charity" effort.
Getting the project built would have involved tree removal and blasting and leveling some ridgetops as the pipe, 42 inches (1 meter) in diameter for much of its path, crossed mountains, hundreds of water bodies and other sensitive terrain and burrowed underneath the Appalachian Trail.
Dominion and Duke said in their announcement that a key reason they were abandoning the pipeline was a decision by a Montana judge in a case over the Keystone XL that would potentially keep the ACP tied up in court too.
In the Keystone case, an April ruling from a federal judge dealing with a type of permit used to approve oil and gas pipelines and other utility work through wetlands and streams had threatened to delay not just that project but more than 70 other pipelines across the U.S. and add as much as $2 billion in costs, according to industry representatives.
"It is a bit shocking, but it underscores the growing challenges and the escalating cost when it comes to constructing new pipeline capacity," said Rich Redash, head of global gas planning at S&P Global Platts, of the pipeline cancellation.
Natural gas was once seen as a cleaner-burning transition fuel away from coal, but many communities are now aiming to use 100% renewables. Companies like Amazon, Microsoft and Facebook are also increasingly buying renewable generation.
But some utilities say they need to keep natural gas in the mix because they can't always rely on solar and wind energy, which fluctuate with the winds and the clouds, throughout the day.
Beyond the arguments over the gas itself, many landowners say the project's demise is a win for property rights.
In mostly rural Halifax County, North Carolina, Valerie Williams and her son spent years trying to keep the ACP off the more than 100-acre (40-hectare) family farm they jointly own.
She called Sunday's news "a miracle."
Purchased by her grandparents in 1916, the farm has provided food, recreation, shelter and protection to her family during the years of segregation, Williams said. She promised her late father she would never let it be split up.
"That was my drive, my total drive: defense of our heritage, our history, our tradition, our memory, because the farm really is the family tree," she said.
The U.S. Supreme Court has struck down an appeals court ruling that would have blocked construction of the Atlantic Coast Pipeline beneath the Appalachian Trail. The Richmond Times-Dispatch reports that the court voted 7-2 to overturn the ruling by the 4th U.S Circuit Court of Appeals, based in Richmond. The ruling will allow construction of the 42-inch-wide pipeline to tunnel beneath the A-T in the George Washington National Forest. The decision will also enable Dominion Resources and its partners to cross the Blue Ridge between Augusta and Nelson counties to complete the $8 billion, 600-mile project.
For the first time in the history of the National D-Day Memorial in Bedford, guests will NOT be on-site to commemorate the invasion's anniversary. But as WLNI's Ian Price reports that doesn't mean there won't be a celebration: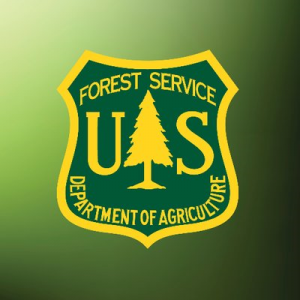 NEWS RELEASE: Roanoke, VA. (May 22, 2020) – George Washington and Jefferson National Forests officials will reopen many recreation sites for day use beginning the weekend of May 23, 2020. The decision to reopen recreation areas is being done on a case-by-case basis. All openings will consider health and safety recommendations, employee safety and the availability of personal protective equipment (PPE) and trained personnel, as reflected in CDC, state and local guidance. Site closures and modified operations may occur, as needed, to protect public health and safety. Presently, the schedule for reopening recreation sites is as follows:
May 22: All trailheads providing access to the Appalachian National Scenic Trail will reopen, except for Dragon's Tooth and Spy Rock trailheads.
May 23: All shooting ranges will reopen. Crabtree Falls, Cascades, Pandapas Pond, and Roaring Run day use areas will reopen.
May 26: South Pedlar ATV Trail System will reopen.
May 28: Additional recreation sites will reopen, including Peters Mills Run/Taskers Gap ATV/OHV Trail System; please check our website for specifics.
Campgrounds, and most facilities and day-use areas within campgrounds, will remain closed pending further evaluation. In certain areas, flooding and rainfall impacts may delay opening.
All restrooms will remain shut down. Visitors are responsible for providing their own PPE (including hand sanitizer), and must pack out what they pack in as trash service may not be available. In order to minimize environmental impacts, visitors are encouraged to practice the Leave No Trace principles found at lnt.org.
"We know the importance of the George Washington and Jefferson National Forests to communities and we want people to use and enjoy the forests again," says Job Timm, George Washington and Jefferson Forests Supervisor. "We are working on phased plans to reopen sites and facilities, but protecting our visitors and employees remains our highest priority. And while we understand there may be some excitement from the public to return to beloved recreation areas, please respect site closures and continue to follow local, state, and federal guidelines on staying safe."
George Washington and Jefferson National Forests officials continue to monitor the COVID-19 situation. Remember to avoid congregating at trailheads and/or parking areas and refrain from gathering in groups of 10 or more. Visitors should be prepared to change plans if high visitor use prevents social distancing. Please review current recommendations from the Centers for Disease Control and Prevention along with local and state guidelines for social distancing and cloth face coverings.
For a complete list of recreation sites and their status, please visit fs.usda.gov/recmain/gwj/recreation.
According to the latest numbers from the VDH, there are 752 new coronavirus cases bringing the statewide total to 31,140. State officials are reporting over a 24- hour period the number of people who have died as the result of coronavirus related symptoms has increased by 5, bringing to total number deaths across the state to 1,014.
Starting today, WLNI will also present daily numbers for Lynchburg and the four surrounding counties of Amherst, Appomattox, Bedford and Campbell. The Department of Health reports a total of 178 confirmed or likely cases and six deaths in the Lynchburg region.
One of Virginia's solar array providers has been listed by the United Nations as violating Palestinian Human Rights. The company has one solar array approved in Campbell County as WLNI's Ian Price reports:
An independent company has measured how well people are social distancing – and there were no A's given out in our region. WLNI's Ian Price has details:
04-05 Social Distancing WLNI-VOICER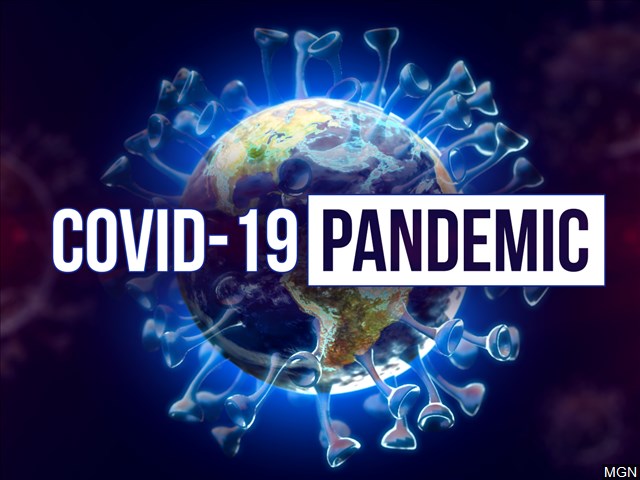 Virginia U.S. Senator Mark Warner delivered a coronavirus update, ahead of COVID-19 legislation getting a look today in the Senate. WLNI's Ian Price has more:
State health officials yesterday announced the second death connected to the coronavirus. Leaders say the patient, a man in his 70's died from respiratory failure as a result of COVID-19. It is unclear how the man contracted the virus. This is the second death reported in the state's Peninsula Health District which covers localities including Newport News and Williamsburg.
FULL STATEMENT:
(Newport News, Va.)  — Today, the Virginia Department of Health (VDH) has reported the death of a hospitalized patient who previously tested positive for the virus that causes COVID-19.
The patient was a male in his 70s who acquired COVID-19 through an unknown source. The cause of death was respiratory failure as a result of COVID-19. This new case will be included in the statewide case count today on the VDH website at www.vdh.virginia.gov/coronavirus.
"It is a sad day in our community as we learn that a local resident has died from COVID-19. Our hearts go out to his family and friends. We will continue to work toward a day where no one dies from this virus," said Peninsula Health Department Acting Director Dr. Steve Julian, MD, MBA, FACS. "The Hampton/Peninsula Health District is working closely with our community healthcare partners to assure the best care in response to the Pandemic."
Those who have been in close contact with people who have COVID-19 are at the greatest risk of exposure. People with suspected or confirmed exposure should reach out to their healthcare provider to be evaluated. Please call ahead to the office and let them know you think you may have been exposed to COVID-19.
The Peninsula Health District Call Center is open from 8 a.m. to 6 p.m. seven days a week. For COVID-19 questions, call 757-594-7069.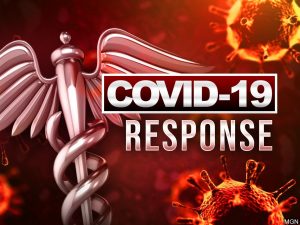 WASHINGTON (AP) — The House approved legislation early Saturday to provide direct relief to Americans suffering physically, financially and emotionally from the coronavirus pandemic. Passage came after President Donald Trump had declared the outbreak a national emergency, freeing up money and resources to fight it, and threw his support behind the congressional aid package.
From the Rose Garden, Trump said, "I am officially declaring a national emergency," unleashing as much as $50 billion for state and local governments to respond to the crisis.
Trump also announced a range of executive actions, including a new public-private partnership to expand coronavirus testing capabilities with drive-through locations, as Washington tries to subdue the new virus whose spread is roiling markets, shuttering institutions and disrupting the lives of everyday Americans.
But he denied any responsibility for delays in making testing available as his administration has come under criticism for being too slow to respond.
Trump said, "I don't take responsibility at all" for the slow rollout of testing.
As the House prepared to vote late Friday, Speaker Nancy Pelosi trumpeted the hard-fought package that will provide free testing, sick pay for workers, enhanced unemployment benefits and bolstered food programs.
"We did what we said we were going to do: Put families first," said Pelosi, flanked by Democratic lawmakers, including many freshmen. The House passed the bill after midnight on a bipartisan vote, 363-40. It now goes to the Senate.
Trump's tweet of approval instilled fresh energy in the measure, all but ensuring that wary Republicans would join with a robust vote.
"I encourage all Republicans and Democrats to come together and VOTE YES!" Trump wrote, "Look forward to signing the final Bill, ASAP!" On Saturday morning, he praised both parties: "Good teamwork between Republicans & Democrats as the House passes the big CoronaVirus Relief Bill. People really pulled together. Nice to see!"
The crush of late-day activity capped a tumultuous week in Washington as the fast-moving virus left ordinary Americans suddenly navigating self-quarantines, school closures and a changed way of life.
The White House was under enormous pressure, dealing with the crisis on multiple fronts as it encroached ever closer on the president.
Trump has been known to flout public health advice — and was eagerly shaking hands during the more than hour-long afternoon event — but acknowledged he "most likely" will be tested soon after exposures to individuals who have tested positive for the virus. The White House physician indicated later his interactions were low-risk and testing is not necessary.
Still, Trump said officials don't want people taking the test unless they have certain symptoms. "We don't want people without symptoms to go and do that test," Trump said, adding, "It's totally unnecessary."
Additionally, Trump took a number of other actions to bolster energy markets, ease the financial burden for Americans with student loans and give medical professionals additional "flexibility" in treating patients during the public health crisis.
"Through a very collective action and shared sacrifice, national determination, we will overcome the threat of the virus," Trump said.
Central to the aid package from Congress, which builds on an emergency $8.3 billion measure approved last week, are the free testing, sick pay and family leave provisions.
Providing sick pay for workers is a crucial element of federal efforts to stop the rapid spread of the infection. Officials warn that the nation's healthcare system could quickly become overwhelmed with gravely sick patients, as suddenly happened in Italy, one of the countries hardest hit by the virus.
The ability to ensure paychecks will keep flowing — for people self-quarantining or caring for others — can help assure Americans they will not fall into financial hardship. The legislation also offers three months of paid family and medical leave. Small and mid-sized employers will be reimbursed through tax credits.
Pelosi negotiated the deal with Treasury Secretary Steven Mnuchin in days of around-the-clock negotiations with cross-town phone calls, even as Trump was speaking at the White House.
Voting in the Senate is not yet set, with senators out of town for the weekend. But Senate Leader Mitch McConnell canceled a plan recess week and senators were scheduled to return Monday. He said he expects most senators will want to "act swiftly."
Both Mnuchin and Pelosi, who said she did not speak directly to Trump during the negotiations, promised a third coronavirus package will follow soon, with more aggressive steps to boost the U.S. economy, which economists fear has already slipped into recession.
The financial markets closed on an upswing after one of the worst nosedives since the 1987 downturn.
For most people, the new coronavirus causes only mild or moderate symptoms, such as fever and cough. For some, especially older adults and people with existing health problems, it can cause more severe illness, including pneumonia.
The vast majority of people recover. According to the World Health Organization, people with mild illness recover in about two weeks, while those with more severe illness may take three to six weeks to be over it.
Trump said he was gratified that Brazilian President Jair Bolsonaro tested negative for the virus, after the pair sat next to each other for an extended period of time last weekend at Trump's Mar-a-Lago club. A senior aide to Bolsonaro tested positive.
The White House physician said in a memo late Friday that Trump was also exposed to a second guest at the club dinner, "sharing the table with the president," who has since tested positive for the virus. Still despite the incidents, the physician said Trump had only "LOW risk" interactions and testing "is not currently indicated."
Trump's daugher, Ivanka Trump, worked from home Friday after meeting with Australian Home Affairs Minister Peter Dutton, now in isolation at a hospital after testing positive for the coronavirus. White House spokesman Judd Deere said she was evaluated by the White House Medical Unit.
Attorney General William Barr, who also met with the Australian official, stayed home Friday, though he "felt great and wasn't showing any symptoms," according to his spokeswoman Kerri Kupec.
Several lawmakers, including some close to Trump, have also been exposed to people who tested positive for the virus, and are self-isolating.
Among them are Republican Sens. Lindsey Graham and Rick Scott, who were at Trump's club on the weekend. Graham announced Friday that he also met with the Australian official who has now tested positive. And GOP Sen. Ted Cruz of Texas, who had previously isolated himself after a potential exposure at a conservative conference in Washington, said Friday he met with a Spanish official and is now self-quarantining.
Hospitals welcomed Trump's emergency declaration, which they and lawmakers in Congress had been requesting. It allows the Health and Human Services Department to temporarily waive certain federal rules that can make it harder for hospitals and other health care facilities to respond to an emergency.
The American Medical Association said the emergency declaration would help ensure America's health care system has sufficient resources to properly respond to the ongoing outbreak.
Dr. Anthony Fauci, infectious disease chief at the National Institutes of Health, said more tests would be available over the next week, but warned, "We still have a long way to go."