Health and Medicine
Governor Northam says most of Virginia is holding relatively steady in the rate of new COVID-19 cases, but the situation in Hampton Roads is much different and very concerning, and as a result, he is reinstating a new set of restrictions for that region only. They include no alcohol sales or consumption in restaurants after 10:00 pm, closing all restaurants by midnight, and limiting indoor dining to 50% capacity.  Private or public gatherings must not exceed 50. These restrictions will take effect Friday.
The governor says the clear majority of new cases is now among those in their 20's and younger, and these new measures are designed to address this specific situation. WLN's Evan Jones has more:
07-29 Northam-COVID Wrap WLNI-WeB
Virginia Republicans say they intend to address public education when the General Assembly reconvenes next month in special session – even if Governor Northam has not called for any consideration on that subject. Republicans say any steps that keep students out of school for any number of days puts them at a permanent disadvantage behind those schools that teach in person every day. More from WLNI's Evan Jones: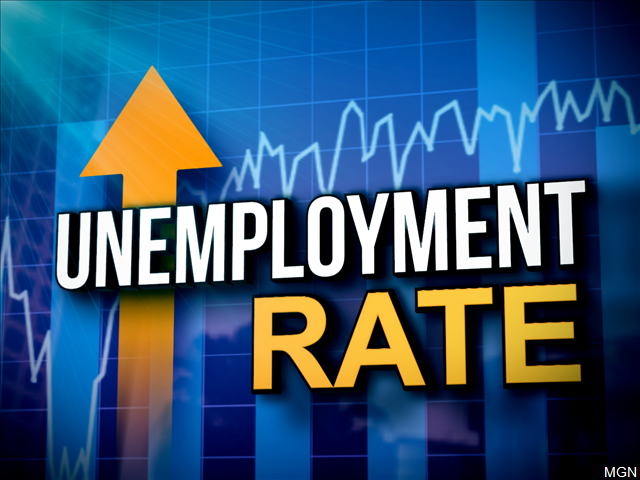 RICHMOND, Va. (AP) — The head of a Virginia agency that has come under scrutiny for its handling of unemployment benefits countered criticism from dozens of Democratic lawmakers, saying that "while there is room for improvement," her staff has performed "admirably" during unprecedented times.
Virginia Employment Commissioner Ellen Marie Hess responded late Thursday to a letter sent earlier in the day by 34 House members and nine state senators that described a flood of complaints from constituents about problems with unemployment benefits and communication with the agency.
"We appreciate and share your concern for those Virginians who have reported difficulties in obtaining benefits and in reaching a member of the Commission staff," she wrote in her letter.
But Hess defended the commission's response to the economic fallout caused by the new coronavirus and measures intended to slow its spread, outlining some of the extraordinary demands it has faced.
In the past four months, VEC staff have averaged more than 13,000 hours of overtime a month, she wrote. The agency also had to work to increase staff in the unemployment insurance division, which had been cut by more than 40% since 2011 during record low unemployment, she said.
Call center staff answered an average of 28,000 calls per week in June and are now capable of answering 60,000 per week, she wrote.
"While there is room for improvement, the professional staff at VEC has worked admirably under exceedingly difficult circumstances," she wrote.
In their letter, the lawmakers asked that the agency make the establishment of an online portal a top priority so that employers can provide the required information in a timely manner.
Hess responded that while the VEC has had a portal in operation for years, the General Assembly passed legislation this year that delayed mandatory employer participation until January 2021.
The lawmakers also called for the prioritization of a VEC review by the General Assembly's watchdog agency. A study had been ordered in 2017. Hess responded that "it is important to remember that the General Assembly directed the (Joint Legislative Audit and Review Commission) to prioritize studies on gaming and casinos ahead of the VEC review."
Hess said she was willing to work with lawmakers to find ways to streamline the existing system.
"We stand ready to work with you and other legislators to deal with these complex issues affecting workers and businesses across the Commonwealth, and look forward to engaging in future conversations," she wrote.
Separately, the commission reported Friday that Virginia's seasonally adjusted unemployment rate improved in June, falling 0.6 percentage points to 8.4%. That's 5.6 percentage points higher than the same time last year.
The state's seasonally adjusted unemployment rate remains below the national rate, which fell to 11.1%.
The largest job gain during June occurred in leisure and hospitality, the VEC said.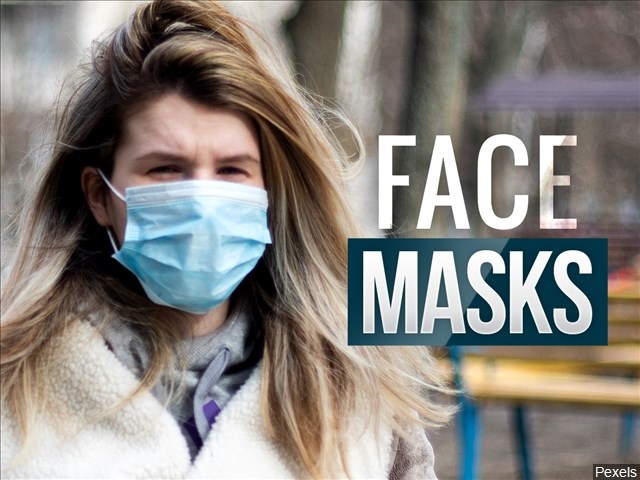 RICHMOND, Va. (AP) — Virginia's state-owned liquor stores say they won't let anyone not wearing a mask into their stores starting Monday as part of an attempt to slow the spread of the coronavirus.
The Richmond Times-Dispatch reports that the Virginia Alcoholic Beverage Control Authority will have greeters at the front of stores to prevent people without masks from entering and to offer curbside pickup options.
The agency already requires masks be worn in stores but has not previously denied entry to people without them.
Virginia Gov. Ralph Northam has issued a mandate that masks be worn in all types of stores and recently asked business owners to be more aggressive in denying service to people who refuse to wear them.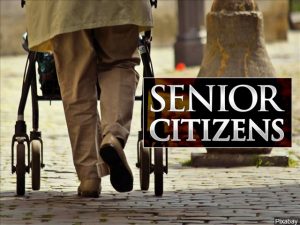 The oldest among us – and their families – face serious questions over how much they should remain isolated over COVID concerns. A Virginia Tech gerontology expert says lengthy isolations may create as many or more risks than they avoid. Ila Schepisi is a senior instructor at Virginia Tech and Director of its Adult Day Services. She says the initial quarantining of the most vulnerable among us was understandable, but long term, it is not. More from WLNI's Evan Jones: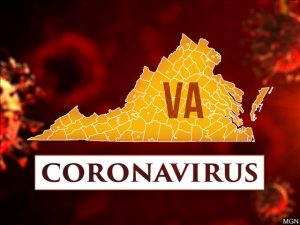 Virginia Republicans says Governor Northam is going about it all wrong when he threatens to pull licenses from businesses that do not enforce his COVID-19 regulations. Northam said yesterday that a recent surge in case counts led to his warning. But Franklin County State Senator Bill Stanley joined other Republican legislative leaders in saying Northam is going after the wrong source in threatening businesses that have little to no part in the increase. More from WLNI's Evan Jones:
07-16 GOP-Licenses Wrap-WLNI WEB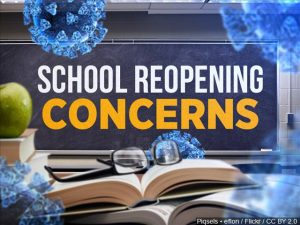 Governor Northam says his administration is leaving it up to local school boards to decide how many classes are taught in person or on line. The governor says unlike his statewide COVID-related regulations, public education is not an area where one size fits all, but one guideline in particular remains constant.  More from WLNI's Evan Jones: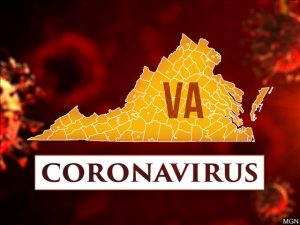 Governor Northam says Virginia must strongly enforce COVID-19 restrictions to slow and reverse a recent increase in cases, especially in the Hampton Roads region. Northam has directed state health officials to implement stronger enforcement procedures, particularly against businesses like restaurants. He has also directed the ABC to ready an order that will call for an earlier nightly cutoff of alcohol sales:
The governor says the recent increases are due largely to young adults who he says have "flouted the rules", and he will not hesitate to renew tighter restrictions — including reduced limits on gathering sizes — if the COVID case count continues rising again. Northam also says businesses risk losing their licenses if they are found to be in violation of his COVID regulations, as WLNI's Evan Jones reports:
07-15 Northam-Enforcement Wrap-WLNI WEB
—
RICHMOND, Va. (AP) — Virginia Gov. Ralph Northam says he's ramping up enforcement of a mask mandate and social distancing measures at restaurants and stores because he's concerned about a rising number in cases, particularly among young people, in areas near the state's beaches.
Northam said Tuesday the state is doing well overall but he wants to avoid a spike in cases that other southern states, like Texas and Florida, are currently experiencing.
The Hampton Roads area, which includes Virginia Beach, is a major tourist destination on the East Coast. Northam said the state's eastern region, which also includes the Eastern Shore, has seen its average of new cases was about 60 in early June and is now nearly 350.
The governor, a Democrat, said some restaurant owners and patrons in the area are clearly flouting the state's rules requiring wearing masks indoors when in public and severely limiting bar service in restaurants. He said the infection rate among people between the age of 20 to 29 is up 250% since early June.
"You are being selfish and you are hurting everyone who is doing the right thing," Northam said.
He also said plans to announce details in coming days about an earlier cut off for alcohol sales in restaurants.
Dr. Norm Oliver, the state's health commissioner, said health and alcoholic license inspectors will start doing spot checks at establishments and restaurants and stores that are violating social distancing and mask-requirements will be shut down.
Northam urged business owners to refuse service to people who refuse to wear masks, saying they should treat those customers like they would someone not wearing shoes or a shirt.
Republican House Minority Leader Del. Todd Gilbert said the governor was putting business owners in an "untenable position" by forcing them to confront mask-less customers or risk losing their businesses licenses.
"Real leadership brings people together, it doesn't make threats. After all, you catch more flies with honey than vinegar," Gilbert said.
Businesses said they were glad Northam opted to increase enforcement of existing rules rather than implementing new ones, but urged state officials to give business owners the benefit of the doubt.
"The vast majority of small business owners care about the health of their employees and the public and do not want to intentionally endanger them," said Nicole Riley, the Virginia director of the National Federation of Independent Business.
As of Tuesday, Virginia has reported nearly 73,000 cases of the virus and nearly 2,000 deaths.
For most people, the coronavirus causes mild or moderate symptoms that clear up within weeks. For some, especially older adults and those with existing health problems, it can cause more severe illness and even be fatal.
The Virginia Department of Health reports 16 new confirmed or "probable" COVID-19 cases in the Lynchburg region, bringing the total to 461. The VDH attributes 177 cases to Lynchburg, an increase of eight, Amherst County holds steady at 38, two new cases in Appomattox County for a cumulative total of 46, 144 cases in Bedford County, an increase of four, and two new cases in Campbell County for a total of 56.
The Department of Health defines "probable" cases as those showing clearing COVID-19 symptoms but whose test results have not yet been returned.