Local Business and Economic Development
Venue Cinemas in Lynchburg plans to start showing movies again soon — in their parking lot. First up: The Wizard of Oz. The movie house says it is still working through some technical issues with the outdoor screen they're setting up along Lakeside Drive, so they do not have a confirmed start date. Once they get going, they will show movies Friday and Saturday nights.
From Venue Cinemas Facebook: Big News! Venue Cinemas will start having weekly drive-in movies in our parking lot soon! We are still working out a few details. Check back on our facebook page for movies and dates. As of now we will plan on showing movies Fridays and Saturdays and depending on the response we could possibly add more days.We have not set a start date yet. As soon as we have all of the equipment set and tested, we will announce more info.
Our first movie will be Wizard of Oz. We are working through some technical issues with our screen. As soon as we have those fixed we will start selling tickets.
Governor Northam yesterday appeared to be hedging – slightly – about a Phase 1 loosening of business restrictions that could go into place next Friday. More from WLNI's Gene Marrano:
A radio trade magazine reports on line that two well-known former Lynchburg-area broadcasters are part of a company purchasing WLNI from Wheeler Media. On-line State Corporation Commission documents show that James River Media's principal contact is Rich Roth, the former Sales and Marketing Executive with WIQO and Sportstalk host there. Radioinsight.com reports he and long-time Lynchburg morning host and newsperson Mari White are principals with the company.  As with all broadcast sales, it awaits regulatory approval from the Federal Communications Commission.
FROM RADIO INSIGHT.COM:  Mel Wheeler Inc. sells News/Talk 105.9 WLNI Lynchburg VA to James River Media for $785,000. The group, led by William Edward King and Nell White King also includes former WLNI "SportsTalk" host Rich Roth and longtime 100.9 WIQO morning host Mari White. White departed WIQO last September for a position with the city of Lynchburg.
RICHMOND, Va. (AP) — Virginia is still at least two weeks away from allowing nonessential businesses to reopen amid the coronavirus pandemic, Gov. Ralph Northam said Friday during a news conference.
The Democratic governor's remarks come as some governors in other southern states take moves to reopen businesses and some Republican lawmakers in Virginia called on Northam to take action to "get as close to normal as possible without sacrificing public health."
The governor has previously ordered that nonessential businesses will remain closed through May 8. On Friday, he said he'd like to start the first phase of the federal government's guidelines for reopening by then. But Northam said the decision will be driven by data on testing, hospitalization and other information.
"If we can get a little bit of help out there with our numbers, I would really like to see us be able to go into phase one as soon as May the eight but certainly no sooner than that," Northam said.
Some Republican governors in the South, most notably Georgia Gov. Brian Kemp, have pushed forward in accordance with President Donald Trump's ongoing call to reopen the U.S. economy — only to have the president publicly question such actions.
Virginia House Republicans sent Northam a letter Friday asking him to reconsider whether "nonessential" businesses should remain closed, saying they could find ways to operate while keeping customers and employees safe.
"We must begin to reopen our economy before it's too late for many existing businesses and the livelihoods they provide," GOP lawmakers said.
Northam on Friday announced a new task force made up of business owners and others to help advise him on how best to reopen the economy but said he won't be rushed to open too soon.
"Easing too much too soon could jeopardize public health and consumer confidence," Northam said. "One step forward and two steps back is no way to move ahead."
Northam's new task force represents a diverse group of businesses, ranging from lobbyists for Amazon and Walmart to the owners of hair salons and breweries. Bruce Thompson, a well-connected developer and hotel owner from Virginia Beach, is also a member.
Also on Friday, the state's death toll due to the virus surpassed 400, according to new figures released by the health department. There are more than 11,000 confirmed cases in the state. Northam said the good news is that the state's growth rate of new cases is slowing and the number of virus-related hospitalizations remains steady.
Northam also announced that he's delaying local elections around the state from May 5 to May 19. The governor had asked the legislature to approve moving the elections to November, but the state Senate rejected that idea earlier this week.
Northam urged voters to vote absentee by mail and said the state would take steps to make polling places as safe as possible.
And the state Department of Corrections said Friday it is reviewing thousands of inmates for early release under a budget amendment approved by the General Assembly this week. Under the amendment, the DOC is authorized to consider early release for inmates with less than a year left to serve on their sentences. Inmates convicted of a Class 1 felony or a sexually violent offense are not eligible.
The number of inmates who test positive for the virus has continued to climb. As of late Thursday, 260 inmates and 57 DOC staffers have tested positive for the virus. One inmate has died.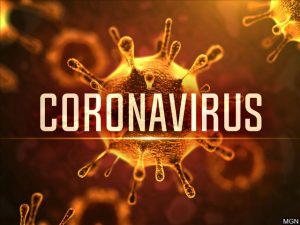 A Franklin County native who is now Government Affairs Director for Gentry Locke's Richmond office says it is essential in these times for businesses to communicate clearly to their employees — and their customers. Matthew Moran says economic conditions being what they are, a business's margin of error is all that much tighter, and communication become all that much more important. More from WLNI's Evan Jones: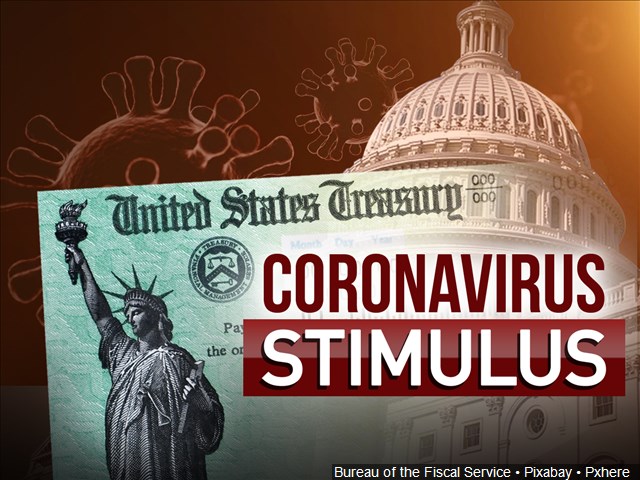 The stimulus package has been signed into law. It features economic relief for small businesses that are being praised by Virginia Senator Mark Warner. WLNI's Ian Price has more:
Among the early business casualties of the coronavirus pandemic and crowd size restrictions – dining areas at restaurants that now must rely on preparing meals customers eat at home. There's a special promotion for those businesses all this week as WLNI's Gene Marrano reports:
The TGI Fridays restaurant on Timberlake Road is "permanently closed" with no advance notice. A sign is posted at the restaurant entrance saying that is the case, and a person answering the phone said the same thing but would not offer any further comment. The posted sign reads: "Effective March 9, 2020, this TGI Fridays location is permanently closed. We appreciated your loyalty and hope to see you at one of our other locations soon." Further information is not yet available.
NEWS RELEASE: BWX Technologies, Inc. (NYSE: BWXT) announced today that the U.S. Naval Nuclear Propulsion Program has awarded subsidiary BWXT Nuclear Operations Group, Inc. (BWXT NOG) new contracts with options totaling approximately $1 billion for the manufacture of naval nuclear reactor components.
"We are proud to provide nuclear propulsion systems that enable U.S. Navy sailors and aviators to protect freedom around the globe," BWXT President and Chief Executive Officer Rex D. Geveden said. "We appreciate the U.S. Navy's continued trust in our employees and our capability to perform this important work."
The initial contract award booked in the fourth quarter of 2019 constitutes two-thirds of the anticipated total value. The remaining contract option award is expected later this year, subject to annual Congressional appropriations.
A variety of naval nuclear reactor component manufacturing and material procurement activities will be performed over the term of this contract to support Ford-class carrier construction. This work will be performed at BWXT NOG locations in Lynchburg, Virginia; Barberton and Euclid, Ohio; and Mount Vernon, Indiana.
The award announced today is in addition to the submarine reactor component and fuel manufacturing and long-lead materials contracts announced last year. Together, these contracts represent a total of nearly $4 billion in additional naval nuclear propulsion work awarded in 2019, including future-year options.
A Forest plant that makes specialty heavy and aerial lift trucks is expanding and creating 61 new jobs. Governor Northam's office announced today that Custom Truck One Source will invest more than $2.5 million to double its production. The company's website says the facility "sits on a 28-acre campus that includes a 42,000 sq. ft. assembly plant, a 40,000 square foot fabrication facility, repair shop, and 5 massive paint booths."
NEWS RELEASE: Governor Ralph Northam today announced that Custom Truck One Source, a manufacturer and distributor of specialized trucks and heavy equipment, will invest $2.6 million to expand its existing manufacturing operation in Bedford County. The company will double production at its operation in Forest, Virginia to meet growing demand from its customers, creating 61 new jobs.
"Custom Truck One Source has been manufacturing specialty heavy and aerial lift trucks in Virginia for nearly 30 years,"said Governor Northam. "Their success demonstrates the incredible value and growth that this industry can rev up for our Commonwealth and local economies. We thank the company for choosing to invest and create 21st-century jobs in Bedford County."
Custom Truck One Source is the first true single-source provider of specialized truck and heavy equipment solutions. With sales, rentals, aftermarket parts and service, equipment customization, remanufacturing, financing solutions, and asset disposal, the company's team of experts, vast equipment breadth, and integrated network of locations across North America offer superior service and efficiency for its customers. Since 2008, Custom Truck has grown from 17 employees in Bedford County to 192 today, and this project represents the company's third expansion in the past 10 years. In 2012, Custom Truck added a large welding facility, and in 2018 expanded its footprint to a nearby site to establish a seamless customer pickup area.
"As we work to build a strong and diverse economy in all regions of the Commonwealth, we are proud to support this important project and Custom Truck One Source's continued growth in Virginia,"said Secretary of Commerce and Trade Brian Ball. "Bedford County has been an ideal location for the company due to its low operating costs and robust workforce, and we look forward to Custom Truck's expansion."
"We're proud of the continued success we've had in Bedford County which has allowed us to launch this current on-site expansion with new jobs and investment,"said Fred Ross, CEO of Custom Truck One Source. "Thanks to the dedication of our skilled workforce and the support we've had in Virginia, we will continue to exceed our targets and compete in the global marketplace for years to come."
The Virginia Economic Development Partnership worked with Bedford County to secure the project for Virginia and will support the company's job creation through the Virginia Jobs Investment Program (VJIP). VJIP provides consultative services and funding to companies creating new jobs in order to support employee recruitment and training activities. As a business incentive supporting economic development, VJIP reduces the human resource costs of new and expanding companies. VJIP is state-funded, demonstrating Virginia's commitment to enhancing job opportunities for citizens. Bedford County's Economic Development Authority also provided a cash incentive tied to the company's growth and investment over the next three years.
"We are pleased that Custom Truck is on an accelerated growth pace to meet the needs of its industry while adding new, quality jobs in Bedford County,"said Mickey Johnson, member of the Bedford County Board of Supervisors. "We appreciate the company's commitment to retain its qualified workforce and create new job opportunities."
"I am pleased that Custom Truck has decided to expand their current operation in Bedford County,"said Senator Stephen Newman. "Their choice to further invest in our community is evidence that Bedford County has a thriving business climate and workforce. The addition of 61 new jobs created by this expansion further strengthens the economic vitality of our region. I wish Custom Truck the best as they continue to grow and serve as an outstanding corporate partner in Bedford County."
"This announcement is further evidence of the strength of our national economy and the vitality of Virginia's skilled workforce,"said Delegate Kathy J. Byron. "Custom Truck is producing a unique, high demand product in a region that welcomes manufacturing and encourages businesses to grow and expand. I am grateful to Custom Truck for reaffirming their confidence in Virginia, in Bedford County, and in the people of our region."