Local Business and Economic Development
WLNI is changing hands. As of this weekend, local broadcaster James River Media will assume ownership and operation from Wheeler Media, which has owned WLNI since 2013.  The new owners include well-known Lynchburg broadcasters Mari White Smallshaw and Rich Roth, and they will continue to operate the station from its current Wyndhurst studios.
NEWS RELEASE:
RICHMOND—Governor Ralph Northam today announced that Bausch + Lomb, a leading global eye health business of Bausch Health Companies Inc. (NYSE/TSX: BHC), will invest more than $35 million to expand its manufacturing facility in the City of Lynchburg. In total, 79 new jobs will be created over the next five years.
The company's investment includes the purchase of 13.1 acres of land across from its operation at 1501 Graves Mill Road, and the new facility will expand the overall site to 190,000 square feet, which will provide distribution capabilities for the company's medical device products, primarily contact lens products, and will be the main point of distribution in the United States. The company considered locations in other states, however, the strong performance of the current operations and favorable economic environment associated with Virginia made Lynchburg the logical choice for the expansion.
"Bausch + Lomb has been a valuable employer and partner to Virginia for more than 25 years, and we are thrilled to see this global company expanding its manufacturing and distribution operation in Lynchburg," said Governor Northam. "The region's infrastructure and world-class workforce will position the company for continued growth and success, and we thank Bausch + Lomb for this important economic boost for our Commonwealth."
Bausch + Lomb develops, manufactures, and markets one of the most comprehensive product portfolios in the industry, which is available in more than 100 countries. Its core businesses include over-the-counter products, dietary supplements, eye care products, ophthalmic pharmaceuticals, contact lenses, lens care products, ophthalmic surgical devices, and instruments. The company employs more than 195 workers throughout Virginia, with 153 reporting to its Lynchburg facility.
"Bausch + Lomb's selection of Virginia as its primary distribution point for the United States is a testament to our strategic location and economic climate, and we thank the company for its major investment and 79 new jobs," said Secretary of Commerce and Trade Brian Ball. "This expansion in Lynchburg will allow the company to meet increasing demand for its eye health products, and Virginia will continue to support Bausch + Lomb as we work toward economic recovery and increased opportunities for citizens across the Commonwealth."
"Bausch + Lomb is one of the world's most respected eye health brands, due in large part to the high-quality contact lenses distributed from our Lynchburg site," said Joseph C. Papa, Chairman and CEO of Bausch Health Companies Inc. "The existing proficiencies and expertise in Lynchburg made it the right place to invest in a needed expansion to help us meet anticipated demand for our newest and most innovative contact lens products. The additional capability in Lynchburg will enable us to ensure Americans have access to our high-quality contact lenses, which is critical to our company's ongoing transformation and to helping us meet our mission of improving people's lives with our health care products."
The Virginia Economic Development Partnership (VEDP) worked with the City of Lynchburg to secure the project for Virginia. Governor Northam approved a $210,000 grant from the Commonwealth's Opportunity Fund to assist Lynchburg with the project, as well as a performance-based grant of $300,000 from the Virginia Investment Performance (VIP) program, an incentive that encourages capital investment by existing Virginia companies. The company is eligible to receive state benefits from the Virginia Enterprise Zone Program, administered by the Department of Housing and Community Development.
Support for Bausch + Lomb's job creation will be provided through the Virginia Talent Accelerator Program, a workforce initiative created by VEDP in collaboration with the Virginia Community College System, with funding support from the Northam administration and the General Assembly. Launched in 2019, the program accelerates new facility start-ups through the direct delivery of recruitment and training services that are fully customized to a company's unique products, processes, equipment, standards, and culture. All program services are provided at no cost to qualified new and expanding companies as an incentive for job creation.
"I am so pleased that Bausch + Lomb has chosen Lynchburg for this expansion," said City of Lynchburg Mayor Mary Jane Dolan. "We are proud that employers continue to choose the City of Lynchburg to grow their operations, supporting a strong business climate and ready workforce. Bausch + Lomb is a valued corporate citizen in the City of Lynchburg and we look forward to many more prosperous years of partnership."
"Supporting the retention and expansion of existing businesses, especially growing jobs in strategic markets, is the number one priority of our economic development efforts in the City of Lynchburg," said Mark Strosnider, Chair of the Economic Development Authority of the City of Lynchburg. "Lynchburg and its citizens are stronger because employers like Bausch + Lomb choose to grow here and we are proud to support their investment."
"We are delighted that Bausch + Lomb chose Lynchburg to expand their distribution capabilities," said Senator Steve Newman. "The addition of 79 new jobs further strengthens the economic vitality of our entire Central Virginia region. I wish Bausch + Lomb the best as they continue to grow and serve as an outstanding corporate partner in the City of Lynchburg."
"This expansion is absolutely a win for Central Virginia and the City of Lynchburg," said Delegate Wendell Walker. "I am thankful corporations and businesses of all sizes see our region as a friendly place to develop and expand. During these trying times, it is refreshing to see this kind of investment in our community."
The COVID-19 shutdowns have caused many to become unemployed, but a new non-profit organization has created a program to help people retrain and get new jobs. WLNI's Rachel Meell has the story: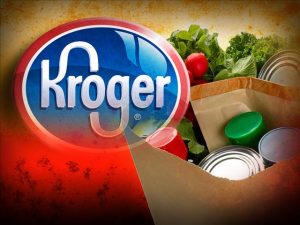 NEWS RELEASE: ROANOKE, Va. (June 11, 2020) – Starting Sunday, June 14, Kroger Mid-Atlantic will return to normal operating hours. Kroger Mid-Atlantic adjusted hours in mid-March to respond to the coronavirus pandemic.
Stores in Kroger's Mid-Atlantic Division, which includes Virginia, West Virginia and parts of Tennessee, Kentucky and Ohio, will open at 6 a.m. each day and close at 10 p.m., 11 p.m. or midnight. Customers can visit the Kroger website to view exact hours for local stores.
Pharmacy hours will not change. Fuel centers will open at 6 a.m. and close at 10 p.m. or 11 p.m. Senior and high-risk shopping hours will remain for the time being, but will be extended from 6-8 a.m. on Tuesday through Thursday each week.
"The health, safety and well-being of our associates, customers and communities remains our top priority," said Allison McGee, corporate affairs manager for Kroger Mid-Atlantic. "The expanded hours will allow for more social distancing of our customers. We will still utilize the same stringent sanitation requirements throughout our locations and ask that customers continue to practice social distancing and wear masks while shopping."
Kroger continues to take protective measures in stores, including:
Limiting store capacity
Enhanced daily sanitation, including cart sanitation
Plexiglass barriers at registers
Social distancing decals to encourage social distancing
Sanitizer stations throughout stores
Personal protective equipment (PPE), including masks, gloves and face shields provided for associates
Associate temperature monitoring
Continuing to expand curbside pickup and delivery services, as well as contactless payment solutions like Kroger Pay
Since the onset of the pandemic, Kroger Mid-Atlantic has directed nearly $450,000 to hunger relief efforts. A variation of product and cash gifts, the donations have gone to restocking food bank shelves, replenishing food pantries for seniors, ensuring children have access to meals since schools closed and more.
The Farmers Market in Forest has opened for its 10th season, but with some changes due to the COVID-19 pandemic. When the market first opened for the year in April vendors could only sell pre-ordered items because of the pandemic restrictions. The Farmers Market is outdoors and won't be requiring customers and vendors to wear masks – but McIntyre is encouraging their use. The market is open from 9 a.m. to 11 a.m. on Saturdays in the Forest Library parking lot.  Dorothy McIntyre, the market director, says most produce at this point is still being sold through advance orders.
Venue Cinemas in Lynchburg plans to start showing movies again soon — in their parking lot. First up: The Wizard of Oz. The movie house says it is still working through some technical issues with the outdoor screen they're setting up along Lakeside Drive, so they do not have a confirmed start date. Once they get going, they will show movies Friday and Saturday nights.
From Venue Cinemas Facebook: Big News! Venue Cinemas will start having weekly drive-in movies in our parking lot soon! We are still working out a few details. Check back on our facebook page for movies and dates. As of now we will plan on showing movies Fridays and Saturdays and depending on the response we could possibly add more days.We have not set a start date yet. As soon as we have all of the equipment set and tested, we will announce more info.
Our first movie will be Wizard of Oz. We are working through some technical issues with our screen. As soon as we have those fixed we will start selling tickets.
Governor Northam yesterday appeared to be hedging – slightly – about a Phase 1 loosening of business restrictions that could go into place next Friday. More from WLNI's Gene Marrano:
A radio trade magazine reports on line that two well-known former Lynchburg-area broadcasters are part of a company purchasing WLNI from Wheeler Media. On-line State Corporation Commission documents show that James River Media's principal contact is Rich Roth, the former Sales and Marketing Executive with WIQO and Sportstalk host there. Radioinsight.com reports he and long-time Lynchburg morning host and newsperson Mari White are principals with the company.  As with all broadcast sales, it awaits regulatory approval from the Federal Communications Commission.
FROM RADIO INSIGHT.COM:  Mel Wheeler Inc. sells News/Talk 105.9 WLNI Lynchburg VA to James River Media for $785,000. The group, led by William Edward King and Nell White King also includes former WLNI "SportsTalk" host Rich Roth and longtime 100.9 WIQO morning host Mari White. White departed WIQO last September for a position with the city of Lynchburg.
RICHMOND, Va. (AP) — Virginia is still at least two weeks away from allowing nonessential businesses to reopen amid the coronavirus pandemic, Gov. Ralph Northam said Friday during a news conference.
The Democratic governor's remarks come as some governors in other southern states take moves to reopen businesses and some Republican lawmakers in Virginia called on Northam to take action to "get as close to normal as possible without sacrificing public health."
The governor has previously ordered that nonessential businesses will remain closed through May 8. On Friday, he said he'd like to start the first phase of the federal government's guidelines for reopening by then. But Northam said the decision will be driven by data on testing, hospitalization and other information.
"If we can get a little bit of help out there with our numbers, I would really like to see us be able to go into phase one as soon as May the eight but certainly no sooner than that," Northam said.
Some Republican governors in the South, most notably Georgia Gov. Brian Kemp, have pushed forward in accordance with President Donald Trump's ongoing call to reopen the U.S. economy — only to have the president publicly question such actions.
Virginia House Republicans sent Northam a letter Friday asking him to reconsider whether "nonessential" businesses should remain closed, saying they could find ways to operate while keeping customers and employees safe.
"We must begin to reopen our economy before it's too late for many existing businesses and the livelihoods they provide," GOP lawmakers said.
Northam on Friday announced a new task force made up of business owners and others to help advise him on how best to reopen the economy but said he won't be rushed to open too soon.
"Easing too much too soon could jeopardize public health and consumer confidence," Northam said. "One step forward and two steps back is no way to move ahead."
Northam's new task force represents a diverse group of businesses, ranging from lobbyists for Amazon and Walmart to the owners of hair salons and breweries. Bruce Thompson, a well-connected developer and hotel owner from Virginia Beach, is also a member.
Also on Friday, the state's death toll due to the virus surpassed 400, according to new figures released by the health department. There are more than 11,000 confirmed cases in the state. Northam said the good news is that the state's growth rate of new cases is slowing and the number of virus-related hospitalizations remains steady.
Northam also announced that he's delaying local elections around the state from May 5 to May 19. The governor had asked the legislature to approve moving the elections to November, but the state Senate rejected that idea earlier this week.
Northam urged voters to vote absentee by mail and said the state would take steps to make polling places as safe as possible.
And the state Department of Corrections said Friday it is reviewing thousands of inmates for early release under a budget amendment approved by the General Assembly this week. Under the amendment, the DOC is authorized to consider early release for inmates with less than a year left to serve on their sentences. Inmates convicted of a Class 1 felony or a sexually violent offense are not eligible.
The number of inmates who test positive for the virus has continued to climb. As of late Thursday, 260 inmates and 57 DOC staffers have tested positive for the virus. One inmate has died.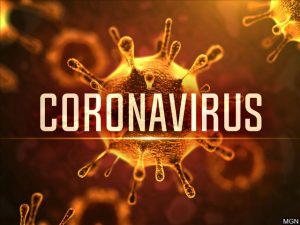 A Franklin County native who is now Government Affairs Director for Gentry Locke's Richmond office says it is essential in these times for businesses to communicate clearly to their employees — and their customers. Matthew Moran says economic conditions being what they are, a business's margin of error is all that much tighter, and communication become all that much more important. More from WLNI's Evan Jones: