Local Government, Civic Affairs and Education
Lynchburg City officials are threatening to turn off water for more than 1,000 households as soon as September that are behind on their water bills. The News & Advance reported yesterday that the city paused water-service cutoffs in March because of the coronavirus pandemic. Officials wanted to make sure people could wash their hands to fight the virus's spread. Customers collectively owe about 200 hundred thousand to the city. Mayor MaryJane Dolan said she's not comfortable with shutoffs, but added she doesn't know what alternative there is.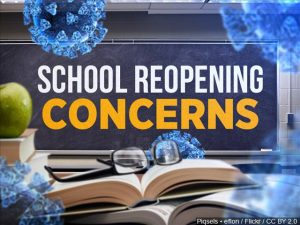 Bedford County Public Schools are moving back the start of classes by one week. The announcement was delivered in a video posted on the school system's YouTube channel. Officials say teachers will report on their originally-scheduled date, and the additional week allows them more time to prepare and train for the blended learning system that will be in place when the school year begins. As a result, elementary school schools will open on August 19th, middle schools on August 20th and high schools on August 24th.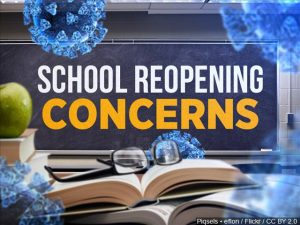 Governor Northam says his administration is leaving it up to local school boards to decide how many classes are taught in person or on line. The governor says unlike his statewide COVID-related regulations, public education is not an area where one size fits all, but one guideline in particular remains constant.  More from WLNI's Evan Jones: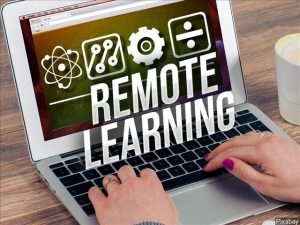 The union representing tens of thousands of Virginia Teachers says health and safety must be top priorities in deciding how schools open in person, on line, or both.  But supporters of five-day in-person instruction say anything less will put all Virginia students behind the education curve. WLNI's Evan Jones has more:
NEWS RELEASE: In a special call meeting today, Lynchburg City Council voted to close all Lynchburg Municipal Offices on Friday, June 19, 2020 in observance of the Juneteenth holiday. This is the first time in history that the City of Lynchburg will celebrate the Juneteenth holiday by closing City offices and giving employees a paid day off.
Juneteenth is short for June Nineteenth and marks the day when federal troops arrived in Galveston, Texas in 1865 to take control of the state and ensure that all enslaved people be freed. The troops' arrival came a full two and one half years after the signing of the Emancipation Proclamation. Juneteenth marks an effective end to slavery in the United States and is considered the longest-running African American holiday.
On June 16, Governor Ralph Northam announced that he would be supporting legislation to make June 19 an official paid state holiday.
"I appreciate the City Manager for bringing this to City Council," said Mayor Tweedy. "I believe it is important for our employees and our community that we recognize such a pivotal moment in our Nation's history."
The Concord Turnpike Convenience Center will be open following its normal schedule, Tuesday through Saturday, 8:30 a.m. – 4:00 p.m.
RICHMOND, Va. (AP) – Another Confederate statue in Richmond has been torn down. News outlets report demonstrators toppled the Howitzers Monument located near Virginia Commonwealth University's Monroe Park campus Tuesday night. The protesters spent the night marching in the rain before using a rope to pull it down from its pedestal. Video from the Richmond Times-Dispatch shows the the paint-splattered statue face down on the ground as rain continued overnight. It's the third Confederate statue, and the fourth monument, to be torn down by demonstrators in Virginia. Protests have erupted in Virginia and all over the world in response to the death of George Floyd, who died after a Minneapolis officer pressed his knee into Floyd's neck.
LYNCHBURG, Va. (AP) — A freshman Virginia GOP congressman who angered social conservatives in his district when he officiated a gay wedding lost his party's nomination.
U.S. Rep. Denver Riggleman lost a GOP convention Saturday that was done via drive-thru because of the coronavirus pandemic. He was defeated by Bob Good, a former official in the athletics department at Liberty University.
While the convention ended at 7 p.m., the vote tally was not announced until after 1 a.m. Sunday. Good won 58% of the vote, campaign manager Nancy Smith told The Associated Press. 5th District Republican Committee Chair Melvin Adams said 2,537 of the more than 3,500 registered delegates voted, news outlets reported.
"Resounding win!" Smith wrote in an email.
Riggleman, a member of the conservative House Freedom Caucus, upset many Republicans in his district last summer when he officiated the wedding of two male campaign aides.
The convention was held at a Lynchburg-area church near Good's home and was the only place delegates could cast a ballot in a district that stretches from northern Virginia to the North Carolina border.
Riggleman has said a small coterie of Republican insiders were trying to rig the contest against him forcing the nomination process to be decided with a convention instead of a primary. Conventions favor more conservative candidates and have been used for years by Virginia Republicans to block moderate Republicans from winning office.
"Voting irregularities and ballot stuffing has been reported in multiple counties in the #VA05. Voter fraud has been a hallmark of this nomination process and I will not stand for it," Riggleman tweeted a little over an hour before results were announced. "@VA_GOP needs to reevaluate their priorities. We are evaluating all our options at this time."
President Donald Trump endorsed Riggleman, as did Liberty University President Jerry Falwell Jr.
Good is now the Republican nominee for Virginia's 5th Congressional District. Four Democrats are vying to challenge him in the fall, with the winner picked later this summer.
"That's what losers say," Good told reporters, commenting on Riggleman's allegations of irregularities.
Good has pledged to restore "Judeo-Christian" values to Congress. He's also a hardliner on immigration and wants English to be the official language of the U.S. His victory could make national Democrats and outside groups more likely to spend money in the district, which easily went for Trump in 2016.
RICHMOND, Va. (AP) — A small group of demonstrators toppled a statue of a Confederate general in the former capital of the Confederacy late Saturday, following a day of largely peaceful protests in the Virginia city. The statue of Gen. Williams Carter Wickham was pulled from its pedestal in Monroe Park, a Richmond police spokeswoman said. She said she did not know if there were any arrests or damage done to the statue.
A rope had been tied around the Confederate statue, which has stood since 1891, The Richmond Times-Dispatch reported, adding that someone urinated on the statue after it was pulled down. Photos and video from the newspaper showed the what appeared to be red paint splashed or sprayed on the statue. In 2017, some of Wickham's descendants urged the city to remove the statue. Last week, Gov. Ralph Northam announced that a state-owned statue of former Confederate Gen. Robert E. Lee would be removed from its perch on the famed Monument Avenue "as soon as possible."
Lynchburg City officials have declared a local state of emergency and a curfew will be enforced beginning tonight from 8 pm to 6 am. This comes after several nights of protests, that have resulted in several arrests. Curfew violations will be punishable as a Class 1 misdemeanor.Under the curfew, people should not be present on any street, road and park with exceptions including: people traveling to and from home, work, or places of worship and persons seeking emergency services.
Campbell County officials say initial steps are underway in long-held plans to build a new Rustburg Middle School. The county's Board of Supervisors took action this week to begin the financing, design and construction process. The hope is to begin construction in spring of next year.
NEWS RELEASE: RUSTBURG, VA – The Campbell County Board of Supervisors and the Campbell County School Board are pleased to announce that initial steps to replace the Rustburg Middle School are now underway. Following months of collaborative planning, the two Boards have worked in tandem to secure the needed credit rating for financing the project and authorized staff to seek professional planning and development proposals to move the project forward.
Replacement of Rustburg Middle School, (as the original structure is 101 years old) was slated as a top priority in recent years by both Boards and addressed in joint capital improvement planning due to its age and many needed repairs.
At the May 5 Board of Supervisors meeting, members voted unanimously to apply the Public-Private Educational Facilities and Infrastructure Act (PPEA) to move more quickly and seamlessly into the multi-faceted process of procuring design, construction, and financing for the project. The School System will play the key role of ensuring design plans are conducive for academic achievement, while the County will take the lead in finance planning and project management. In the weeks ahead, the School/County Joint Committee and leadership staff will collectively review proposals for the overall project, with construction tentatively slated for Spring 2021.
"This is a tremendous step forward, and I am pleased with the vision and cooperation the School Board and Board of Supervisors have demonstrated to make this school improvement project a reality," said Dr. Robert Johnson,
Campbell County Superintendent of Schools. "We are excited to see this progress and will keep everyone informed in the days ahead as more details become available."
"We are proud to make this shared commitment to our local education system and our community. We look forward to continuing our work with the Schools as many crucial planning pieces will still be coming together in the months ahead," said Frank Rogers, County Administrator. "I commend our Board of Supervisors, our School Board and staff for their spirit of collaboration in the best interest of our current students and future generations."