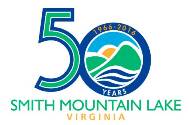 There's a different kind of a boat race scheduled this weekend at Smith Mountain Lake; all the competing watercraft will be made of cardboard. WLNI's Bob Clark has more on this story.
RICHMOND, Va. (AP) _ A federal appeals court has put former Virginia Gov. Bob McDonnell's corruption case on hold to give prosecutors and defense attorneys more time to analyze the Supreme Court ruling. The high court overturned McDonnell's corruption conviction in June, saying his actions were distasteful but didn't necessarily violate federal bribery laws. The case was returned to the 4th U.S. Circuit Court of Appeals to decide whether there's enough evidence for another trial. Prosecutors and McDonnell's attorneys recently asked the appeals court for a 30-day delay to allow both sides time to decide what to do next. The court agreed to that Friday, giving both sides until Aug. 29 to file a proposed briefing schedule or joint status report. McDonnell was convicted for doing favors for a wealthy businessman in exchange for gifts and loans.
CHARLOTTESVILLE, Va. (AP) _ The federal government has once again opened a civil rights investigation over issues of sexual violence on the University of Virginia campus. U.S. Education Department spokeswoman Dorie Nolt confirmed to news outlets Thursday that the department's Office for Civil Rights opened a Title IX investigation at the university on July 22. It is the second such probe to occur at UVA within the past five years. The university says it's cooperating with the investigation. UVA last year pledged numerous steps to prevent sexual violence and improve its handling of those cases, following a lengthy federal investigation. Title IX is the federal civil rights law that prohibits gender discrimination at schools that receive federal funds. It has increasingly been used by sexual assault victims who say their schools didn't protect them.
RALEIGH, N.C. (AP) – The North Carolina Republican Party has apologized to the Democratic vice presidential nominee for mocking him for wearing what it thought was a lapel pin of the Honduran flag.
The pin was in fact a symbol worn by families of military service members and was worn by Kaine during his acceptance speech Wednesday at the Democratic National Convention. His son is deployed with the U.S. Marines.
The party tweet said the pin was "shameful." It was later deleted.
State GOP Executive Director Dallas Woodhouse said in a statement Thursday that the party offered its sincere and unqualified apology to Kaine. He said the tweet was "wrong on the facts" and "wrong in tone."
Kaine spent a year in Honduras as a missionary. A reporter in New York had pointed out the mistake on Twitter.
RICHMOND, Va. (AP) – State officials are touting Virginia's compliance with a federal law designed to help students with disabilities.
State education officials said Thursday that the Old Dominion has earned the "Meets Requirements" rating from the U.S. Department of Education, which officials said was the highest possible rating.
Virginia is one of 23 states and territories to receive the designation.
The federal Individuals with Disabilities Education Act ranks states on a number of factors, including graduation rates of special education students.
The American Red Cross hopes a small perk will motivate blood and platelet donors to give now and help put an end to a critical blood shortage. WLNI's Starr Anderson has the story.
U.S. Senator Tim Kaine took the stage last night for the first time as the Democratic vice-presidential nominee at his party's convention. WFIR's Ian Price has details on Kaine's speech:
RICHMOND, Va. (AP) – A comedy film set in the 1980s is set to be filmed in central Virginia this summer.
Gov. Terry McAuliffe's office announced Wednesday that "Permanent" starring Patricia Arquette and Rainn Wilson with receive an unspecified amount of state money to film in Virginia.
The movie's writer and director is Colette Burson, who grew up in Abingdon and was co-creator of the HBO show "Hung."
The governor's office described the film as a tale of a young girl coming of age in a small town.
The film will receive tax credits and grants, the size of which depend on how many workers are hired and other factors.
RICHMOND, Va. (AP) – Virginia is launching a new grant program aimed at helping students get skills for high-demand jobs.
Gov. Terry McAuliffe's administration says the New Economy Workforce Industry Credentials Grant Program will make certain workforce credential training programs at community colleges cheaper for students.
The grants cover 124 community college training programs .
Students will be eligible to receive up to $3,000. If they complete a training program covered by the grants that costs $4,500, they'll pay just $1,500. McAuliffe's office says lawmakers approved funding to provide about 10,000
Virginians with grants over the next two years.
Secretary of Education Dietra Trent says the program will be a "game changer" for Virginia.
UPDATE:  Lynchburg DES reports the issue with wireless carriers not being able to get through to 911 has been resolved.
EARLIER: From the Lynchburg Department of Emergency Services: If you are a Verizon Wireless or US Cellular customer, you may have problems contacting the City of Lynchburg's Emergency 9-1-1 services.  According to Emergency Services Director Melissa Foster, they have been made aware that customers of these two wireless companies have been experiencing difficulty contacting 9-1-1.  "We have contacted the carriers and made them aware of the situation and are hoping they will have the issue resolved as soon as possible," said Foster. In the interim, anyone who needs emergency assistance and is not able to contact Emergency Services using 9-1-1 should call the non-emergency number at (434) 847-1602.