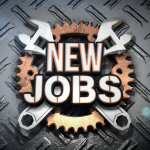 A Bedford company will invest more than $300,000 to expand operations, a project expected to create nine new jobs. Central Virginia Manufacturing is a sheet metal fabricator. State and regional funds will help support employee job training.
News release: Governor Ralph Northam today announced that Central Virginia Manufacturing (CVM), a sheet metal fabricator, will invest $300,000 to expand its operation in Bedford County. The project will create nine new jobs. "With more than 240,000 Virginians employed in the manufacturing sector, Central Virginia Manufacturing will continue to benefit from a robust labor pool as the company expands," said Governor Northam. "Businesses of all sizes are thriving in Bedford County and the Lynchburg region due to competitive operating costs, robust infrastructure and transportation network, and a strong workforce. We are pleased to see CVM growing in the Commonwealth and benefitting from the training and services provided by the Virginia Jobs Investment Program."
The Virginia Economic Development Partnership (VEDP) will support Central Virginia Manufacturing's new job creation through its Virginia Jobs Investment Program (VJIP). VJIP provides consultative services and funding to companies creating new jobs or experiencing technological change to support employee training activities. As a business incentive supporting economic development, VJIP reduces the human resource costs of new and expanding companies. VJIP is state-funded, demonstrating Virginia's commitment to enhancing job opportunities for its citizens. The Bedford County Economic Development Authority (EDA) will assist the company under a defined performance agreement tied to jobs and investment over three years. In addition, the Region 2000 Workforce Development Board will provide financial assistance for apprenticeship-related instruction.