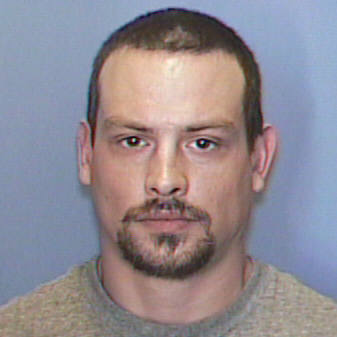 FROM PATRICK COUNTY SHERIFF'S OFFICE: Tommy Lee Able Engle, the 3-year-old missing child from Patrick County, has been safely located in Pikeville, Kentucky according to Patrick Sheriff Dan Smith.  An AMBER Alert was issued at 6:10 PM yesterday for the child after a string of events stemming from a domestic disturbance between the child's parents. The child's father, Tommy Lee Travis Engle, 34,  was taken into custody without incident at 12:50 PM by law enforcement officers in Pikeville, Kentucky.  Smith said that he was contacted by the elder Engle via cell phone shortly after midnight and that dialogue continued throughout the early morning hours until he was apprehended.  "During the conversations with Engle, he would tell us that the child was fine, he let us talk to his son and he would send us text message pictures of the child," the Sheriff said.  "I felt much better about the situation once we were able to talk about a resolution."  Smith said that Engle has family in Pikeville, Kentucky and that he is currently being held in the Pike County Jail awaiting extradition back to Patrick County.  Engle is currently wanted on two felony assault charges against the child's mother.  Smith said that multiple local, state and federal law enforcement agencies were involved in the coordinated effort to find the child.
(Continue reading to see the earlier Amber Alert)
From Virginia State Police:
The Virginia State Police and Virginia Missing Children Clearinghouse have issued an AMBER Alert for a child abduction on behalf of the Patrick County Sheriff's Office in Critz on 08/04/2014 at 06:30 p.m. The Patrick County Sheriff's Office is looking for Tommy Lee Able Engle, white, male, age 3 years old, height 3 feet 00 inches, weight 35 lbs, with blue eyes and short blonde hair.
The child is believed to be in extreme danger and was last seen at 367 Oak Hill Lane, Critz, VA. The child is likely abducted by Tommy Lee Travis Engle, white, male, age 34 years old, height 6 feet 03 inches, weight 200 lbs, with brown eyes and brown hair.
They may be traveling in a 2001 navy blue Dodge Neon 4D, license WNZ-9169, VA, Unknown.
Please contact the Patrick County Sheriff's Office at (276)694-3161 or the Virginia State Police at 1-800-822-4453 (1-800-VACHILD).
You may find complete information at www.vaamberalert.com
P.S. This is a parental abduction where father of child has made suicidal and homicidal threats. Child and abductor may be traveling in a 2000 or 2001 Navy Blue Dodge Neon bearing VA tag WNZ9169.
If located, do not approach. Immediately call local law enforcement.