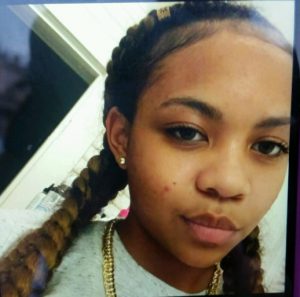 Update: From Roanoke Police: Roanoke Police located Deidra Amaya Davis and Camron Gil Williams at around 1 a.m.
Davis is safe and unharmed, and will be released back to her family as soon as possible. Williams was taken into custody and is now facing abduction charges related to this incident. At this point in the investigation, we will not be releasing the exact location where we found Williams and Davis.
Earlier: ANYONE HAVING INFORMATION SHOULD CONTACT: Roanoke Police Department at 1-540-853-2411 or Virginia State Police at 1-800-822-4453.
MISSING: Deidra Amaya Davis
Gender : female
Race : Black
Date of Birth : 01/07/2002
Height : 5 feet 02 inches
Weight : 105 Lbs
Hair: Straight ponytail Black
Eyes: Hazel
Date and Time of Abduction: May 13, 2018 06:06 PM
Circumstances: Child was last seen at 852 30th St. NW, Roanoke City, Virginia. Child was last seen wearing a White Tank top shirt, Dark blue Long jean shorts pants, Gray/Pink/White Nike Flavs shoes.
Additional Significant Identifiers or Conditions of Child: May have reddish hair.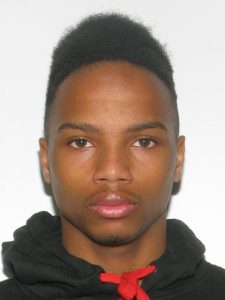 ABDUCTOR: Camron Gil Williams
Black male, 5 feet 10 inches, 130 Lbs, Short Black hair, Brown eyes. Tattoo of red lipstick kiss behind right ear. Currently has 7 outstanding warrants through our jurisdiction. Known to run from police.
South on 30th St. NW.