NEWPORT NEWS, Va. (AP) – Police departments in Virginia have stopped automatically releasing the names of juvenile homicide victims because of a new state law. The Daily Press in Newport News reported Monday that police now need written permission from families. The lawmaker who sponsored the bill said it protects the privacy of victim's families. Del. Jackson Miller, a Republican from Manassas, said the bill was inspired by a Fairfax County woman whose husband had killed their 2-year-old daughter and then himself. Police released her daughter's name against her wishes. But Betsy Edwards, executive director of the Virginia Press Association, said the new law will make it harder for the media to tell the full story of a violent crime. The coverage can bring awareness to such issues as family abuse or children with guns.
RICHMOND, Va. (AP) _ Campaign finance and public records bills are among the first to be filed for the upcoming Virginia legislative session. Democrats and Republicans in the House of Delegates unveiled several pieces of proposed legislation Monday. Among the measures Democrats discussed in a conference call with reporters is one that would ban the personal use of campaign finance funds. Virginia currently has one of the least restrictive campaign finance systems in the country, with lawmakers only barred from using campaign funds for personal use once they close out their accounts. House Republicans filed three bills Monday. One would protect the personal information of public college students from being released through open records requests. It comes after a progressive political group used such requests to get students' cellphone numbers as part of a get-out-the-vote effort. The 2018 session convenes in January.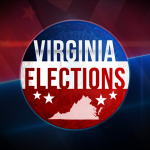 RICHMOND, Va. (AP) _ Virginia election officials say dozens of voters were wrongly assigned ballots in a district that could determine party control in the House of Delegates. The State Board of Elections voted to temporarily put off certifying two House district elections Monday over concerns that voters in the 28th District were given ballots for the neighboring 88th district instead. Control of the state House may hinge on the outcome of the 28th district, where Republican Bob Thomas leads Democrat Joshua Cole by 82 votes. Department of Elections Commissioner Edgardo Cortes said that his staff had identified 83 voters from the 28th District who were wrongly listed and that there could be more. Republican Party of Virginia Executive Director John Findlay accused election officials of using trumped up concerns to try to steal the election.
MACHIPONGO, Va. (AP) – A rafter who was blown off course has been found after an unexpected overnight trek across the Chesapeake Bay. The Coast Guard says 49-year-old Wesley Schoonmaker launched his raft Saturday about 10 a.m. near Willoughby Spit in Norfolk and was immediately blown off course. The Coast Guard and others searched for him with helicopters and boats Saturday evening and Sunday morning. Schoonmaker, meanwhile, drifted north across the Chesapeake Bay and came ashore on a beach near Machipongo on Virginia's Eastern Shore about 10:30 a.m. Sunday. The Coast Guard says a nearby homeowner called 911 for help after Schoonmaker walked up to the homeowner's backyard. Schoonmaker was taken to a nearby hospital where he was reported to be windburned but in stable condition.
RICHMOND, Va. (AP) — Virginia has become the first state to adopt mandatory standards for computer-science education. The Richmond Times-Dispatch reports that the state Board of Education unanimously approved the new standards this week. Board member Anne Holton supported the standards but voiced concerns that the standards might be too ambitious, given that they must now be implemented across the board. While other states have advisory standards, Virginia is the first with mandatory standards. The board's vote follows legislation passed in 2016 requiring that computer-science education be integrated into the state's Standards of Learning.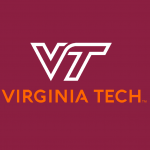 BLACKSBURG, Va. (AP) — A 34-year-old man is facing multiple charges after police say he took photos of a college student in a restroom on the Virginia Tech campus. Read the rest of this story »
RICHMOND, Va. (AP) – A federal appeals court has ordered a lower court to hold a hearing on a Virginia death row inmate's claim that prosecutors failed to turn over evidence favorable to him. Anthony Juniper was sentenced to death for the 2004 murders of his former girlfriend, her two children and her brother in Norfolk. The 4th U.S. Circuit Court of Appeals on Thursday sent the case back to U.S. District Court, finding that a judge was wrong to dismiss Juniper's claim without holding a hearing. Juniper's lawyers allege that a witness gave an account to police that contradicted the prosecution's timeline of the killings and failed to identify Juniper from a photo array. A judge stayed Juniper's execution in 2011 and allowed him to pursue appeals in federal court.
UPDATE: The Virginia Air Pollution Control Board today approved regulations to limit carbon emissions from Virginia electric utilities.  The rule approved today intends to cap emissions from most power plants starting in 2020 and then require a 30 percent reduction over a decade. It could also open the door to Virginia joining the Regional Greenhouse Gas Initiative, a cap-and-trade program among mostly northeastern states.
PREVIOUSLY: RICHMOND, Va. (AP) – Regulators are set to vote on a plan to reduce carbon emissions from power plants in Virginia and allow for participation in a regional carbon-trading network. The proposed regulation is up for a vote Thursday before the Air Pollution Control Board. It would cap emissions from most power plants starting in 2020 and then require a 30 percent reduction over a decade. It could also open the door to Virginia joining the Regional Greenhouse Gas Initiative, a cap-and-trade program among mostly northeastern states. Gov. Terry McAuliffe directed his administration to develop the regulation in May, saying Virginia can't afford to sit by as President Donald Trump rolls back efforts to battle climate change. If the board approves the proposal, it's subject to a public comment period and possible further changes.
RICHMOND, Va. (AP) – A review commissioned by Virginia officials found poor communication between state and local responders during a white nationalist rally in Charlottesville led to confusion about the "rules of engagement" with protesters.
RICHMOND, Va. (AP) – Gov. Terry McAuliffe has announced that nominations are being accepted for the 2018 Virginia Governor's Volunteerism and Community Service Awards. Nominations are open to small businesses, corporations, community groups, individuals and families that exemplify extraordinary volunteerism and community service. Nomination forms must be submitted online and require two letters of support. The nomination period will end on Dec. 22. Eight winners will be chosen. They will be honored in the spring during an awards ceremony in Richmond.