RICHMOND, Va. (AP) – The Trump administration will soon hold its only scheduled public meeting in Virginia on offshore drilling. The Daily Press reports that officials will be available to answer the public's questions Wednesday in Richmond.
The Republican president's decision last month to open most of the nation's coast to oil and gas drilling horrified environmentalists, and many elected officials from both major political parties oppose it. But energy groups and some business organizations support it as a way to become less dependent on foreign energy.
The meeting is being held by the Bureau of Ocean Energy Management, which is part of the Interior Department. It will run from 3 p.m. to 7 p.m. at the Four Points by Sheraton Richmond Airport. Participants can ask questions or submit written comments.
HARRISONBURG, Va. (AP) – A federal judge has refused to postpone a hearing in a lawsuit brought by developers seeking possession of land in several Virginia counties for a controversial pipeline project. Atlantic Coast Pipeline is seeking possession of several properties in Augusta, Bath, Buckingham and Cumberland counties for the natural gas pipeline, which would run through West Virginia, Virginia and North Carolina. The judge declined Monday to postpone a Feb. 26 hearing regarding land in Bath County, but he ordered developers to turn over more information and gave property owners more time to respond. Disputes over land in other counties also will be addressed at next Monday's hearing. Developers say federal environmental regulations require completion of any tree felling by March 14, and that missing that deadline would push back construction until November.
RICHMOND, Va. (AP) – Virginia's Republican-controlled House of Delegates is embracing Medicaid expansion after years of opposition.
The House included Medicaid expansion in the proposed state budget Sunday, saying President Barack Obama's health care law is here to stay and it's no longer reasonable to block health coverage for about 300,000 low-income Virginians. Republicans want to mandate work requirements and cost-sharing provisions for some Medicaid recipients.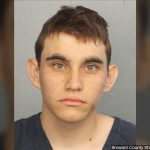 PARKLAND, Fla. (AP) — Months before authorities say Nikolas Cruz walked into his former high school and slaughtered 17 people, the troubled teen began showing what may have been warning signs he was bent on violence.
"Im going to be a professional school shooter," a YouTube user with the screen name "Nikolas Cruz" posted in September.
The 19-year-old got expelled last year from Marjory Stoneman Douglas High School for undisclosed disciplinary reasons. And less than a year ago, the former Junior ROTC cadet bought a military-style AR-15 rifle.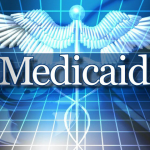 RICHMOND, Va. (AP) – The chances of Virginia joining a majority of states that have expanded Medicaid have increased significantly after a key GOP lawmaker flipped positions on the issue. Republican Del. Terry Kilgore said Thursday on the John Fredericks Show that he'd changed his mind after years of opposition to Medicaid expansion and now supports it. Kilgore said his change of heart was due partly to President Donald Trump's embrace of work requirements for low-income people on Medicaid. The powerful lawmaker from Southwest Virginia could help provide political cover for other Republicans to support expansion. Republicans have blocked Medicaid expansion in Virginia for years, saying its long-term costs were unsustainable. But they have softened their opposition this year after a Democratic wave helped elect several new lawmakers who campaigned specifically on expanding Medicaid.
FREDERICKSBURG, Va. (AP) – Authorities say a pursuit came to an end when a vehicle suffered a mechanical failure. A Spotsylvania County Sheriff's Office Facebook post says 31-year-old Coby Alan Henry was charged with several offenses including eluding. On Saturday, deputies were dispatched to an area in reference to a report of a reckless driver. Authorities say a deputy observed a vehicle being driven in an erratic manner.  The deputy attempted to initiate a traffic stop, but the vehicle sped away, leading the deputy on a pursuit for approximately 10 miles. Authorities say the mechanical failure ended the crash and that deputies located marijuana along with open liquor bottles inside his vehicle. It's unclear if he has a lawyer.
RICHMOND, Va. (AP) _ The American Civil Liberties Union of Virginia says it is opposed to last week's bipartisan deal that would raise Virginia's felony theft threshold from $200 to $500 while also strengthening the state's criminal restitution system.
ARLINGTON, Va. (AP) – In one of Virginia's most liberal jurisdictions, political leaders are just saying 'no' to a proposal in Congress to name a popular park for former first lady Nancy Reagan.  Legislation sponsored by Georgia Republican Jody Hice passed a House committee last month to rename Gravelly Point Park for the former first lady. The park is on federal land adjacent to Ronald Reagan National Airport beside the Potomac River.  The proposal, though, is not supported by political leaders in Arlington County, where the park is located. Rep. Don Beyer, the Democrat who represents Arlington County in Congress, is fighting the bill.  The park is popular with visitors for the impressive view it provides of landings and takeoffs at the airport.
RICHMOND, Va. (AP) – A bill to allow slots-like betting machines to revive the shuttered Colonial Downs horse-racing track outside Richmond has cleared a Virginia House committee.
The bill to allow historical horse race wagering, which lets players gamble faster by betting on races that have already happened, passed the House Appropriations Committee Friday 21-1.
RICHMOND, Va. (AP) – The Virginia Senate has passed legislation putting new limits on regulators' ability to lower utilities' electric rates that are currently earning excessive profits. The Senate voted Friday for the bill, which also providing some rebates for past overearnings. The vote came despite warnings from the attorney general's office and regulators that it could result in billions of dollars in unnecessary costs while also effectively forcing customers to pay twice for some projects. Supporters of the legislation included Dominion Energy, Appalachian Power, Democratic Gov. Ralph Northam and others. They say the overhaul of state regulations is needed to help Virginia catch up to other states in renewable energy and modernizing the electric grid without incurring dramatic price swings. A House vote is expected next week