AP
RICHMOND, Va. (AP) — Nearly two weeks ago the White House urged governors to ensure that every nursing home resident and staff member be tested for the coronavirus within 14 days.
It's not going to happen.
A review by The Associated Press found that at least half of the states are not going to meet White House's deadline and some aren't even bothering to try.
Only a handful of states, including West Virginia and Rhode Island, have said they've already tested every nursing home resident.
Many states said the logistics, costs and manpower needs are too great to test all residents and staff in a two-week window. Some say they need another week or so, while others say they need much more time. California, the most populous state, said it is still working to release a plan that would ensure testing capacity for all residents and staff at skilled nursing facilities statewide.
And still other states are questioning whether testing every nursing home resident and staff, regardless of any other factors, is a good use of time and money.
"At this time it would be fairly useless to do that," said Nebraska Chief Medical Officer Dr. Gary Anthone, adding that the state would have to repeat the tests almost daily to get more than a snapshot in time, and the state doesn't have the capacity when there are others who need to be tested.
Anthone said the state was going to stick with the CDC's guidelines, which call for testing individually when nursing home residents show symptoms or collectively if there is a new confirmed case of COVID-19 in a home.
The varying responses by states to nursing home testing is another example of the country's patchwork response to the pandemic that also underscores the Trump administration's limited influence. The president has preferred to offload key responsibilities and decisions to states and governors, despite calls for a coordinated national response.
"All of this is probably not as well thought out as it could have been." said Dr. Jim Wright, the medical director at a Virginia nursing home where dozens of residents have died. "It sounds more like an impulsive type of directive rather than one that has been completely vetted by providers on the ground."
On May 11, Trump heralded his administration's efforts to boost coronavirus testing and said the U.S. had developed the "most advanced robust testing system in the world, by far." That same day, Vice President Mike Pence hosted a private conference call with the state's governors, where White House adviser Dr. Deborah Birx requested that each state target nursing homes to help lower the virus' death toll.
"Start now," Pence added, according to a recording of the call obtained by the AP.
Trump said later that day at a news conference that he was thinking of making it a mandatory requirement.
"I think it's very important to do and I think, frankly, some of the governors were very lax with respect to nursing homes," Trump said.
Birx acknowledged Friday that the two-week recommendation was a challenge but said it was needed because of the particular vulnerability of nursing homes.
"We should never be discouraged by those who can't get it done," she said. "We should be encouraged by those who have shown us that it can be done."
Nursing homes residents, who are typically older and often have underlying medical conditions, have been particularly hard hit by the virus. More than 36,000 residents and staff have died from outbreaks at the nation's nursing homes and long-term care facilities, according to an AP tally. . That is more than a third of all deaths in the U.S. that have been attributed to the virus.
Nursing home operators have said the lack of testing kits and other resources have left them nearly powerless to stop the virus from entering their facilities because they haven't been able to identity silent spreaders not showing symptoms.
The American Health Care Association, the main nursing home trade group, said more than half of its members said they were unable to test all residents and staff within two weeks because of a lack of access to testing. The group also estimates that testing every nursing home resident and staff member would involving testing nearly 3 million people at a cost of $440 million.
Even with the tests, nursing homes struggle to find people to administer them and carve out enough time to perform them.
New York, the nation's leader in nursing home deaths, said this past week it has sent out enough kits to all nursing homes to test every resident though it remains unclear whether they will be done by the deadline.
Delaware Gov. John Carney announced a plan May 5 for universal testing of all residents and staff in nursing homes and other long-term care facilities, but the testing program is voluntary. On Friday, the state said three-quarters of long-term care facilities had requested testing kits, and that weekly testing of staff would be mandatory starting in June.
Alabama State Health Officer Scott Harris said meeting the White House's recommendation would mean testing 50,000 people in two weeks when it took three months for the state to test 150,000 people.
"It's just not possible," he said.
RICHMOND, Va. (AP) — A former Virginia prosecutor faces a disciplinary hearing over his handling of a plea agreement in a fatal boat crash.
Jan Smith, who was Lancaster County's top prosecutor, had negotiated an agreement for John Randolph Hooper to serve one year in jail after pleading guilty in the August 2017 death of 31-year-old Graham McCormick.
A Virginia State Bar subcommittee concluded Smith violated rules of professional conduct when he discussed the deal with McCormick's family and "wrongfully and inaccurately" suggested that the judge overseeing the case had prejudged it, the Richmond Times-Dispatch reports. McCormick's family believed the deal was too lenient.
The subcommittee said Smith violated rules against knowingly making a false statement of fact or law. A disciplinary hearing has not been scheduled yet. Smith could face suspension or revocation of his law license if the charges are proved.
Smith lost a November election after one term as the county's top prosecutor. He has 21 days to respond to the subcommittee's findings.
McCormick's body was found floating in a creek off the Rappahannock River. The state medical examiner concluded that McCormick's death was caused by drowning and that blunt-force trauma was a contributing factor.
McCormick and Hooper, a college friend, were intoxicated when they went for a ride in a boat that crashed into a bulkhead, according to evidence provided during a plea hearing. Hooper, 34, of Richmond, was indicted on charges of involuntary manslaughter and failure to render aid.
RICHMOND, Va. (AP) — Virginia's unemployment rate shot up into the double digits in April due to the effects of the coronavirus pandemic and efforts to contain it, the Virginia Employment Commission said Friday.
The state's seasonally adjusted unemployment rate rose to 10.6% in April from 3.3% the month before, according to the commission. Virginia's rate was lower than the national rate of 14.7% during a month in which the the U.S. Bureau of Labor Statistics said all 50 states and the District of Columbia saw increases.
In April, all 10 metropolitan areas of Virginia for which data is produced experienced over-the-month job losses, according to VEC, and employment fell in all major industry sectors. Losses were particularly heavy in the leisure and hospitality industries, which saw a decline of 161,400 jobs.
In all, private sector employment decreased by 351,900 jobs while public sector payrolls decreased by 31,500 jobs, the VEC said.
Gov. Ralph Northam said at a news conference Friday that the dramatic increase had been expected, noting the more than 700,000 Virginians who have filed for unemployment benefits since widespread business closures went into effect in mid-March.
Northam also acknowledged reports of Virginians having trouble getting their unemployment benefits and said the state was opening a new call center with 315 additional employees to assist.
The unemployment data was released as much of the state was a week into a gradual reopening process. Certain businesses began reopening or expanding their capacity last Friday under modified restrictions set in place by the governor.
Northern Virginia, Richmond and Accomack County on the Eastern Shore were all granted two-week delays after elected leaders there expressed concern it was too early to reopen.
Northam said Friday that he would have more to share next week about additional steps to reopen.
The Virginia Department of Health on Friday reported nearly 35,000 confirmed or probable cases of COVID-19, the disease caused by the virus, and over 1,100 deaths. Both totals are likely an undercount due to a lack of widespread testing, and the likelihood that many people without symptoms could be spreading the highly contagious virus.
Millions around the world have been infected.
For most people, the coronavirus causes mild or moderate symptoms, such as fever and cough that clear up within weeks. For some, especially older adults and those with existing health problems, it can cause more severe illness and death. The majority of people recover.
CHARLOTTESVILLE, Va. (AP) — The coronavirus pandemic may have delayed the in-person graduating ceremonies at the University of Virginia, but that didn't stop some seniors from getting pictures taken on campus Saturday, when the events were originally scheduled to begin.
Among those who visited the campus were Madeleine Wallach and two of her fellow classmates, who wore their caps and gowns when they stopped by the school's famous Lawn. Wallach, of Middleburgh, said they wanted to get their photos taken quickly because campus police were discouraging people from hanging out in that area.
Instead of in-person ceremonies, the university in Charlottesville hosted a virtual ceremony Saturday that included remarks by school President Jim Ryan and appearances by singer Dave Matthews and cellist Yo-Yo Ma. More than 7,000 students received degrees this year.
The university expects to host in-person events on the Lawn either this fall or next spring, depending on pandemic's progression.
NEW YORK (AP) — A nurse from Virginia took a unique path to travel to New York to help out during the COVID-19 pandemic.
Rather than risk flying during the crisis, 26-year-old Rachel Hartley and her husband sailed hundreds of miles to Brooklyn last month.
Hartley, of Lynchburg, told the New York Post she left her job at a local hospital and has been working four 12-hour night shifts a week at NYU Langone Brooklyn.
She and husband Taylor have been living on the boat, a four-bedroom, 50-foot vessel named Turning Points, at a marina in Brooklyn Heights. Hartley said the marina owner has even waived thousands of dollars in monthly fees for the couple.
The trip took two days and featured cold temperatures and windy conditions. Hartley said it's the hardest-working environment she's experienced, but that it's been well worth it.
"My ultimate desire is to give people help and love. For me, going to the epicenter of a pandemic was the best way to do that," she said.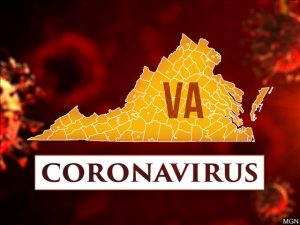 RICHMOND, Va. (AP) — Virginia Gov. Ralph Northam is delaying northern Virginia's reopening amid the coronavirus outbreak until at least May 29, two weeks after the rest of the state is expected to reopen.
Northam said Tuesday he's signed an executive order extending mandated closures and restrictions on businesses in northern Virginia, a heavily populated area where regional officials have said they are not yet ready to reopen.
Northam ordered some businesses closed two months ago and his planned first phase of reopening will retain severe restrictions. Some retail businesses will reopen with limited capacity, but indoor gyms would remain closed, beaches would remain closed to sunbathers and restaurants would still be prohibited from indoor dine-in service.
FROM GOVERNOR NORTHAM'S OFFICE: Governor Northam has said that Virginia as a whole may enter Phase One on Friday, May 15, as outlined in Executive Order Sixty-One, based on achieving certain health metrics. Executive Order Sixty-Two allows the Northern Virginia localities to delay implementation of Phase One until midnight on Thursday, May 28, to allow those localities more time to meet the health metrics.
MARTINSVILLE, Va. (AP) — A Catholic priest in Virginia has been suspended of all priestly duties from the two parishes he leads in southwestern Virginia.
The suspension is the latest development in the ongoing dispute between Father Mark White and the Bishop of Richmond. White had maintained a well-known blog that was critical of the church's handling of the sexual abuse scandal.
The Martinsville Bulletin reports that Bishop Barry Knestout announced the suspension on Wednesday. It means that White is prohibited from practicing ministry, including the public celebration of the sacraments.
Under cannon law, White can keep his title while seeking recourse.
Last month, Knestout said he was removing White and transferring him to a prison ministry role. But the next day, White said he was not leaving his post and hired a canonical lawyer to defend his position.
Knestout said Wednesday that he has a "responsibility to ensure all ministries within the diocese work to unify and build the Body of Christ, not cause further discord."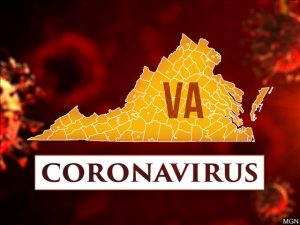 RICHMOND, Va, (AP) — Virginia Gov. Ralph Northam said he anticipates nonessential businesses in the state reopening on May 15, saying more time is still needed to help contain the coronavirus pandemic.
Northam announced Monday that he is extending by another week an executive order mandating that some nonessential businesses close and banning large gatherings.
"The message today is that we will reopen Virginia next Friday," May 15, Northam said.
The governor said while the state has made improvements in flattening the curve, or slowing the rate of new infections, Virginia needs to ensure positive trends continue related to testing, hospital capacity and the supply of medical equipment.
"I want to make it very clear: This virus is still here," Northam said. "We must not relax our vigilance."
His executive order, which forces the closure of some businesses and severely restricts how others operate, was set to expire this Friday. His order also bans gatherings of 10 or more in public or private.
"The governor's decision to use a 'one-size-fits-all' approach is going to negatively impact certain parts of Virginia worse than others," Republican House Minority Leader Todd Gilbert said in a statement.
Nicole Riley, state director of the National Federation of Independent Business in Virginia, said many small businesses wanted to reopen this week.
"Small-business owners are telling us they think a gradual reopening should start very soon, and most believe they can handle health and safety requirements," she said.
Northam said that when nonessential businesses do reopen, there will be noticeable changes. Restaurants will seat customers farther apart and employees will wear face masks. Gyms will open, but with fewer people than normal. The governor said the state will issue new guidelines for specific industries in coming days.
The governor said he anticipates a three-phased reopening, with restrictions on how businesses, churches and other public spaces ease into each phase. He said he anticipates each phase to last about three weeks.
For most people, the virus causes mild or moderate symptoms, such as fever and cough that clear up in two to three weeks. For some, especially older adults and those with existing health problems, it can cause more severe illness, including pneumonia, and be life-threatening.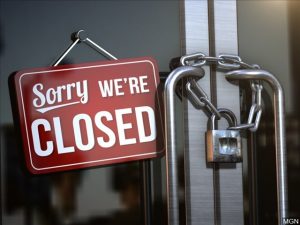 RICHMOND, Va. (AP) — Virginia Gov. Ralph Northam said he'll present new guidelines next week for the state's eventual reopening, adding progress has been made in boosting testing and obtaining medical supplies amid the coronavirus pandemic.
Northam said at a news conference Friday that he plans to outline the state's next steps towards reopening its economy on Monday.
"Everyone wants to know what comes next," Northam said. "We have slowed the spread but we are not out of the woods yet. We must continue to move forward carefully."
The governor has issued executive orders shutting down activity in the state to try to slow the spread of the coronavirus. That includes an order closing some nonessential businesses through May 8. Northam declined to say whether he will extend that order.
The square surrounding the state Capitol was briefly closed Friday afternoon after a small group of armed people gathered at the foot of the Capitol stairs protesting the virus-related shutdowns. The approximately 20 "belligerent" protesters eventually dispersed, said Capitol Police spokesman Joe Macenka. There were no arrests.
Northam recently lifted a ban on non-elective surgeries and said Friday that his executive orders have been less restrictive than what some other states have issued.
Republicans also have complained that the state lags behind other states in testing. Northam said Virginia has made "tremendous progress" in boosting the number of tests for the virus that are being conducted each day and that the state is now well positioned to test anyone who thinks they may have the virus.
The governor said the state's National Guard is also available to help run testing at nursing homes in which everyone at a facility is tested on the same day.
For most people, the virus causes mild or moderate symptoms, such as fever and cough that clear up in two to three weeks. For some, especially older adults and those with existing health problems, it can cause more severe illness, including pneumonia, and be life-threatening.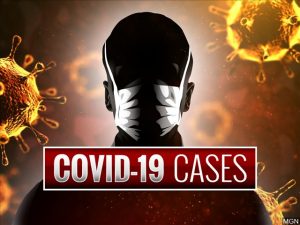 RICHMOND, Va. (AP) — More than a half million Virginians have filed unemployment claims since the coronavirus outbreak hit the state last month, according to new federal data released Thursday. Thursday's report from the U.S. Department of Labor showed more than 74,000 Virginians filed unemployment claims last week. That marks the third straight week totals have dipped since weekly claims reached a record-setting nearly 150,000 in the week ending April 4.
Altogether, in the six weeks since March 15 for which data is available, about 570,000 people have filed for jobless benefits in Virginia. That's about 13% of the 4.46 million people the U.S. Bureau of Labor Statistics estimates make up the state's workforce.
Nationally, more than 3.8 million workers applied for unemployment benefits last week as the U.S. economy slid further into a crisis that is becoming the most devastating since the 1930s. Roughly 30.3 million people have now filed for jobless aid over the past six weeks, more than one in six American workers.
Virginia Gov. Ralph Northam issued an executive order in late March that was later extended closing recreation, entertainment, and personal care businesses and limiting restaurants to offering only takeout and delivery services in order to help slow the spread of the virus.
Northam said Wednesday that he's continuing to look at data on testing, hospitalization and other information before deciding whether to extend that order past May 8, when it is set to expire. He reiterated that he's is open to the idea of opening businesses on a regional basis.
"We're going to do it as soon as we can, as soon as it can be safely," Northam said.
An executive order directing Virginians to stay home unless they must leave for essential services, remains in effect until June 10.
The Virginia Department of Health reported over 15,800 cases of COVID-19 as of Thursday, and the death toll stood at 552. The number of infections is thought to be far higher because many people have not been tested, and studies suggest people can be infected with the virus without feeling sick.