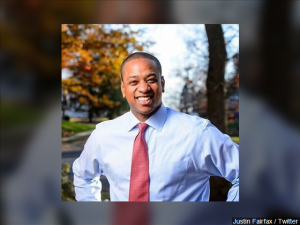 RICHMOND, Va. (AP) — Virginia House Republicans have announced plans to hold a meeting where Lt. Gov. Justin Fairfax and the two women who have accused him of sexual assault can testify. Republican Del. Rob Bell said Friday that the House Courts of Justice Committee plans to invite Vanessa Tyson, Meredith Watson and Fairfax for a "chance to be heard" at an unnamed future hearing date. The two women have recently come forward with allegations that Fairfax, a Democrat, sexually assaulted them years ago. Both women have criticized the General Assembly's handling of their allegations. Fairfax has denied both accusations and said the matters should be investigated by law enforcement authorities. Friday's announcement is likely to set off a fierce partisan brawl, as Democrats have strongly resisted calls for the General Assembly to investigate.
RICHMOND, Va. (AP) – Virginia Gov. Ralph Northam says he is forgoing a racial reconciliation event at a historically black school after student leaders asked him not to attend.Local news outlets report student leaders at Virginia Union University asked Northam in a letter dated Monday not to attend Thursday's scheduled commemoration of students who protested segregation in Richmond almost 60 years ago. Student government president Jamon Phenix said Northam's visit could overshadow the tribute.It was to be Northam's first stop in his planned reconciliation tour after it was revealed that a racist photograph appeared on his 1984 medical school yearbook page. Instead, he tweeted that he would host the civil rights activists at the Executive Mansion on Friday. Northam accepted an invitation by Phenix "for future dialogue" on race, reconciliation and equity.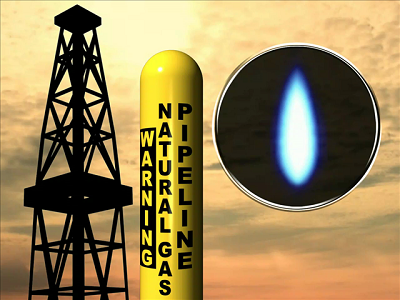 RICHMOND, Va. (AP) — Federal authorities have launched a criminal investigation into the Mountain Valley Pipeline in Virginia. The natural gas pipeline's parent company said in recent corporate filings with the SEC that it has been informed by the U.S. Attorney's Office for the Western District of Virginia of a criminal investigation. Read the rest of this story »
BRISTOL, Va. (AP) — Authorities say a woman hid her mother's decomposing body inside their Virginia home for weeks, covering it with dozens of blankets and surrounding it with air fresheners to mask the smell. Read the rest of this story »
RICHMOND, Va. (AP) _ Officials at a Virginia shelter say a dog set on fire at a Richmond park has succumbed to his wounds.News outlets report Richmond Animal Care and Control announced Friday morning that the male brindle pit bull named Tommie died surrounded by caregivers. The shelter says Tommie was tied to a pole at a city park, covered in accelerant and set on fire Sunday.He was initially believed to have burns covering about half his body, but the shelter later said the burns covered nearly his entire body and were worsening. A picture of Tommie shared by the shelter shows him covered in bandages and casts while snuggling a stuffed animal.The shelter says $25,000 is being offered for information leading to suspects in Tommie's abuse.
RICHMOND, Va. (AP) — Officials at a Virginia animal shelter say a dog was set on fire at a city park and suffered burns to over 40 percent of its body. Richmond Animal Care and Control says in a Facebook post that the male brindle pit bull was tied to a pole in a city park, covered in accelerant and set on fire Sunday night. It says witnesses saw a man wearing multiple layers of pants run from the scene. The shelter says the dog, which has been named Tommie, is being treated at Virginia Veterinary Centers. Shelter officials asked the public for any information that could identify the person responsible. They say not many cases rattle the shelter's staff, but Tommie's makes them "want to just sit on the floor and cry."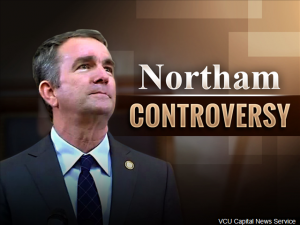 RICHMOND, Va. (AP) —Historians say Virginia Gov. Ralph Northam wrongly used the term "indentured servants" when referring to the first Africans to arrive in what is now Virginia. Scholars say they were enslaved. During an interview Sunday on CBS, Northam said the "first indentured servants from Africa" arrived in 1619. Interviewer Gayle King interjected, saying, "also known as slavery." Northam replied "yes." Davidson College professor Michael Guasco confirms that some historians did use the term in the 1970s to 1990s to describe the small group of Africans who arrived because a few of them became free decades later. But he says historians have since confirmed through records that these first Africans in Virginia arrived as slaves and that most remained enslaved. Northam said in a statement Monday that a historian recently advised him to use the "indentured servant" term. He said he's "still learning and committed to getting it right."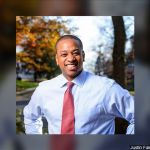 (Richmond, VA – AP) — A second woman has come forward to accuse Virginia Lt. Gov. Justin Fairfax of sexual assault. The woman said in a statement Friday that the attack took place when she and Fairfax were students at Duke University. The new accusation further clouds the fate of Virginia's government. Fairfax would take over if Gov. Ralph Northam were to resign over the racist photo that appeared on his medical school yearbook page. In a statement, Fairfax says the allegation is unsubstantiated and demonstrably false, and he says he has never forced himself on anyone ever.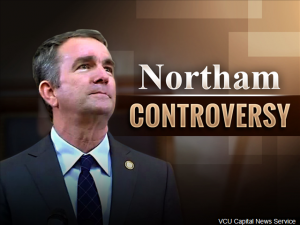 RICHMOND, Va. (AP) — Virginia Gov. Ralph Northam told his top staff Friday that he is not going to resign over the racist photo that has roiled state politics, despite intense pressure to step down, according to a top administration official. Northam called a Cabinet meeting Friday afternoon to announce his intention to stay, the official said. The official was not authorized to discuss the matter publicly and spoke on condition of anonymity. The announcement comes at the end of an unprecedented week in Virginia history that has seen the state's three top Democrats embroiled in potentially career-ending scandals.
RICHMOND, Va. (AP) — Legislative leaders have reached an agreement that would return $976 million to Virginia's taxpayers. The Richmond Times-Dispatch reports Friday that the agreement endorsed by Gov. Ralph Northam could allow the state to start processing more than a half-million tax returns already filed this season. It adopts a plan the Senate approved last week to give taxpayers $420 million in refunds next fall to compensate for higher state taxes on 2018 income. It's an unintended consequence of the Tax Cuts and Jobs Act signed by President Donald Trump. It would also raise the standard deduction and protect Virginia taxpayers from some provisions of the new federal tax law. Currently the legislation doesn't include an emergency clause allowing it to take effect immediately, meaning the law would take effect on July 1.