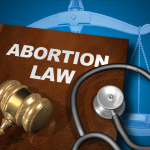 RICHMOND, Va. (AP) _ A group of women's health care providers has filed a lawsuit seeking to overturn a number of Virginia's abortion regulations in light of a landmark U.S. Supreme Court ruling. The lawsuit filed in federal court Wednesday challenges Virginia laws, some decades old, that restrict who can provide an abortion and how it can be provided. The plaintiffs argue the laws are unconstitutional obstacles to care not supported by medical evidence. The lawsuit was filed against Virginia's health commissioner, other state officials and local prosecutors responsible for enforcing some of the laws being challenged. A Virginia Department of Health spokeswoman said she couldn't comment on pending litigation.
RICHMOND, Va. (AP) – Virginia election officials have recently reassigned nearly 500 voters to new congressional districts as the state works to resolve mapping errors that created confusion in several close General Assembly races last year. The Richmond-Times Dispatch reports 482 voters have been reassigned. State Department of Elections Commissioner Chris Piper says that in a review of district lines prior to last week's primaries, the department identified nearly 1,200 addresses potentially assigned to the wrong district. Local registrars determined 903 of the addresses were in the correct district, and 269 residences that house 482 voters were mapped incorrectly. Piper told the State Board of Elections on Tuesday that an additional 21 were still under review. Piper says the problems mostly came from human data entry errors and boundaries that can be difficult to outline at the house-to-house level.
WASHINGTON (AP) – Voters in Washington, D.C., have approved a ballot initiative that restructures the payment system for tipped employees in bars and restaurants.  They've also nominated Democratic Mayor Muriel Bowser for a second term in office. Initiative 77 passed Tuesday with 55 percent of the vote. It will eliminate the "tipped minimum wage" – the two-tiered system under which restaurant and bar owners pay servers, bartenders and bussers a lower hourly wage with the expectation that they will be compensated with tips. Currently, they can make as little as $3.33 per hour. However, employers are required to make up the difference if salary plus tips add up to less than the current minimum wage of $12.50 per hour. The ballot initiative will require employers to pay everyone at least the minimum wage.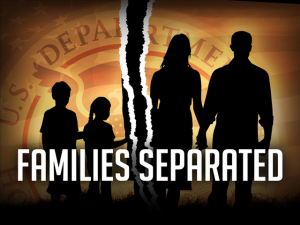 RICHMOND, Va. (AP) _ Virginia Gov. Ralph Northam says he's recalling members of the state's National Guard from the U.S.-Mexico border because he disagrees with a federal policy of separating immigrant children from their families. Northam made the announcement Tuesday, saying he would not devote resources that could support an "inhumane policy." The Democratic governor said he had ordered four crewmembers and a helicopter to return to Virginia from Arizona. The crew was assisting the Arizona National Guard in surveillance operations on the border as part of a 90-day mission. Maryland Republican Gov. Larry Hogan also announced Tuesday that he was recalling Natural Guard members stationed at the border. And Massachusetts Republican Gov. Charlie Baker on Monday reversed a decision to send a National Guard helicopter.
LYNCHBURG, Va. (AP) _ Numerous flights in and out of Lynchburg Regional Airport have been canceled in recent days because of an airline's computer glitch. News outlets report that PSA Airlines, which operates regional flights for American Airlines, was experiencing systemwide computer problems that ended up grounding the majority of commercial flights over the weekend at Lynchburg. The flights feed American's hub in Charlotte. American Airlines said in a statement Tuesday morning that PSA's computer system has stabilized, but all PSA flights were canceled Tuesday morning as the airline seeks to get planes and crews in the right place. PSA is expected to offer a reduced schedule over the next few days until normal operations can resume.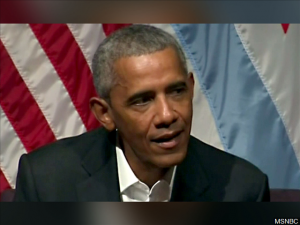 RICHMOND, Va. (AP) _ The school board of Virginia's capital city is set to consider changing the moniker of a school named after a Confederate general. The Richmond Times-Dispatch reports that officials might rename J.E.B. Stuart Elementary School after former President Barack Obama. Obama's name is one of seven finalists for the school's new name. Other possibilities include Oliver Hill, a late civil rights attorney, and Henry Marsh, the city's first black mayor. More than 90 percent of the school's student body is African American. The youngsters recently voted for their top three choices. The Richmond School Board says the top three finishers will be revealed at their Monday evening session. Richmond's effort follows Petersburg's February vote to rename three Confederate-named schools. Stuart was a slave owner and a prominent Confederate cavalry commander.
WILLIAMSBURG, Va. (AP) – William & Mary's first female president is scheduled to be sworn in during a ceremony on July 2. The school in Williamsburg, Virginia, said in a statement Friday that Katherine A. Rowe will be sworn in by Gov. Ralph Northam. The brief ceremony will begin at noon in the Great Hall of the Wren. Rowe will become William & Mary's 28th president. She'll also be the first woman to lead the institution in its 325-year history. Rowe will replace W. Taylor Reveley III, who is retiring after 10 years. Rowe has served as provost and dean of the faculty at Smith since 2014, working as its chief academic officer. Her areas of research and scholarship have included Shakespeare as well as Medieval and Renaissance drama and media history.
FALLS CHURCH, Va. (AP) – A Virginia school board has heard proposals to change the schools dress code to gender-neutral language and adopt a more inclusive sex education curriculum.  WTTG-TV reports Fairfax County School Board members heard the proposals Thursday. A special panel appointed by the board and made up of teachers and administrators designed the proposed sex education curriculum. Supporters say it's more inclusive of LGBTQ and transgender students. Critics say it would promote transgender issues and contraceptives instead of abstinence. Many critics sent emails to the board asking members to reject the changes as phrases such as "sex assigned at birth" are ideological. Board member Ryan McElveen proposed changing the dress code to prohibit clothing exposing "private areas" or excessive amounts skin. It currently calls for clothing that doesn't expose cleavage.
RICHMOND, Va. (AP) – State officials say a "malicious party" hacked into the Virginia Department of Environmental Quality's website but no data was lost or compromised. Marcella Williamson is a spokeswoman for the Virginia Information Technologies Agency. She said in response to questions this week from The Associated Press that a vulnerability in the software of the website's content management system allowed an intruder to access it. Willamson wrote in an email the intruder was detected early and blocked, preventing significant changes. She says there's no way to be sure of the attack's intent. The website was down for nearly two weeks. It has since been restored but not all applications are functional. DEQ spokeswoman Ann Regn says no personal or proprietary information is stored on the system and no such information was compromised.
VIRGINIA BEACH, Va. (AP) _ A Virginia man who wants to run for a U.S. House seat has challenged the district's congressman to a wrestling match and debate. The Virginian-Pilot reported Wednesday that Aldo DiBelardino hopes to unseat Republican Scott Taylor in Virginia's 2nd Congressional District. His filing to run as an independent is yet to be approved by the Board of Elections. DiBelardino said that politics is partly about entertainment and showmanship. He said a wrestling debate would be an opportunity to entertain voters while engaging them. The 49-year-old owns a firm that makes lightweight fire escape ladders. Asked for comment, a Taylor spokesman said he was "wrestling in Washington in an Appropriations Committee markup to support our troops." DiBelardino added that he would also wrestle Democratic candidate Elaine Luria, if she wants.