NORFOLK, Va. (AP) – A California-based startup says it will rocket small satellites into orbit from Virginia. Rocket Lab said Wednesday that it will build its launch pad at the Mid-Atlantic Regional Spaceport. The spaceport is located at NASA's Wallops Flight Facility where unmanned cargo missions already launch to the International Space Station. Huntington Beach, California-based Rocket Lab's endeavor reflects increasing demand from companies and governments alike to use small satellites. They're used to gather images of earth and track anything from ships to weather. Rocket Lab already has a working launch pad in New Zealand where it sent its first rocket into orbit in January. The company plans to launch more rockets from there in November and December.  It said it will start launching from Virginia in the second half of 2019.
NORFOLK, Va. (AP) – Federal officials say they've busted up a $19 million drug ring in Virginia. The U.S. Attorney's Office for Virginia's Eastern District said in a statement Tuesday that they've charged five Hampton Roads area men in a trafficking conspiracy that moved large amounts of cocaine, heroin and marijuana. Agents said they bought drugs for nearly two years from residents of Norfolk, Chesapeake and Virginia Beach. They said one man was arrested with $500,000 worth of cocaine. Much of the drugs came from California. Officials said they also nabbed two members of a California and Mexico-based organization after they flew to Virginia to collect cocaine and $500,000 in proceeds. The sting called "Operation Goodfellas" included nearly 150 law enforcement agents from the FBI, the Drug Enforcement Administration, U.S. Marshals and Norfolk police.
RICHMOND, Va. (AP) – Virginia officials say President Donald Trump has approved the state's request for a federal disaster declaration that will help pay for costs incurred during Hurricane Florence. Gov. Ralph Northam's office announced the decision in a press release Monday.  The approval means Federal Emergency Management Agency funds will provide reimbursement for 75 percent of local and state costs incurred. Secretary of Finance Aubrey Layne told a committee of lawmakers Monday the state has spent about $43.4 million on Florence and its share after the expected FEMA aid will be about $10.8 million. Most of that spending, about $32 million, went to setting up emergency shelters, which local news outlets have reported just over 50 people used. Virginia escaped the worst of Florence's wrath after the storm took a southward turn.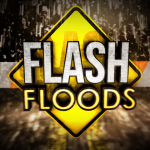 RICHMOND, Va. (AP) — Far north of where Michael made landfall, flash flooding and treacherous roads in Virginia claimed at least five lives, including a firefighter responding to a crash and a man swept away after his vehicle was swamped. Michael roared through Virginia starting Thursday afternoon, a day after it began its deadly march through the Southeast. On Friday, the Virginia Department of Emergency Management said the state medical examiner has ruled that four drownings and the firefighter's death were storm-related.
Some of the worst bands of the storm pummeled Danville and surrounding Pittsylvania County, near the North Carolina state line. Three people died in those areas after rushing floodwaters overtook their vehicles. "I have never seen anything close to this in my entire life," said Christie Wall, 43, a lifelong Danville resident and the business manager of a packaging distributor that was flooded in the city's downtown. Wall said flooding was "everywhere" in the city of 43,000, washing away streets wherever there seemed to be a creek nearby.
PANAMA CITY, Fla. (AP) — At least six deaths were blamed on Michael, the most powerful hurricane to hit the continental U.S. in over 50 years, and by early Friday it wasn't over yet: a tropical storm long after Wednesday's landfall, Michael stubbornly kept up its punch while barreling up the Southeast, dumping heavy rains and spreading flash flooding misery as far away as Virginia.
High winds, downed trees, streets inundated by rising waters and multiple rescues of motorists from waterlogged cars played out in spots around Virginia and neighboring North Carolina. And while forecasters said Michael was gradually losing its tropical traits, it was a new chapter would begin as an extratropical storm predicted to intensify with gale force winds once it starts cross out into the Atlantic.
RICHMOND, Va. (AP) – A Richmond man is set to serve 36 years in prison for the capital murder of a Virginia State Police special agent. News outlets report that 28-year-old Travis Ball was sentenced Thursday in the fatal shooting of Trooper Michael Walter. The judge gave him a life sentence, suspended after 36 years. Walter was shot in May 2017 when he and a Richmond police officer approached a car while on patrol. Police said Ball was a passenger in the car, fired a shot and ran. He was arrested shortly after Walter died. Walter last month entered an Alford plea to one count of capital murder. Prosecutors said then that he would no longer face the death penalty. An Alford plea acknowledges prosecutors have enough evidence to convict without admitting guilt.
RICHMOND, Va. (AP) – Virginians have only a few days left to register to vote. Monday is the deadline to register online, by mail or in person. Voters will decide the U.S. Senate race between incumbent Democratic Sen. Tim Kaine and Republican challenger Corey Stewart next month. There are also several competitive congressional districts throughout the state, as Democrats hope to pick up seats as part of a broader effort to take control of the U.S. House. Virginians can register to vote online at vote.elections.virginia.gov.
RICHMOND, Va. (AP) State tourism officials say international visitors to Virginia spent a record-breaking $1.9 billion last year. Gov. Ralph Northam's office said in a news release Tuesday that international visitation reached 1.1 million people in 2017 and grew at a faster rate in Virginia than in the United States overall. The news release says international visitors are expecting to keep increasing, reaching 1.5 million by 2027. Currently, about half of Virginia's international travelers come from Canada, 25 percent from Europe and 15 percent from the Asia-Pacific region. The number of visitors from Asia is expected to increase, which Secretary of Commerce and Trade Brian Ball said in a statement is fueled in part by a rise there in middle-class households. State officials say the travel industry is the fifth-largest employer in Virginia.
CHARLOTTESVILLE, Va. (AP) _ A church in Virginia has provided sanctuary for a Guatemalan woman who is facing deportation. Wesley Memorial United Methodist Church in Charlottesville has agreed to help protect Maria Chavalan Sut from deportation by allowing her to live in the church. Immigration and Custom Enforcement officials have said they generally avoid entering sensitive locations such as places of worship. Her lawyer said during a news conference Monday that she sought asylum in the U.S. after her house was set on fire with her family inside. ICE released her after a border interview but her lawyer says a notice to appear in court didn't include a date or time. Due to her court absence, she was ordered to leave the U.S. A motion to reopen her case is pending.
RICHMOND, Va. (AP) Storm chasers will gather in Richmond later this month for a convention on severe weather. Mid-Atlantic ChaserCon will be held at the Science Museum of Virginia on Oct. 27.  The convention was planned long before 10 tornadoes spawned by Hurricane Florence ripped through Virginia on Sept. 17. A man was killed when one of the tornadoes leveled a flooring company in Chesterfield. Roanoke-based storm chaser Chris White is organizing the event. White told the Richmond Times-Dispatch it's the first conference catering to the weather community in Virginia and the surrounding region. David Hoadley, one of the original practitioners of storm chasing in the 1950s, will share stories from his 62 years on the road. The conference will also feature a panel of experts discussing severe weather research, forecasting and observation.