RICHMOND, Va. (AP) – Virginia tax officials are reminding taxpayers that they must file their individual income taxes by July 1 in order to qualify for the Tax Relief Refund.The refund is the result of state legislation passed by the General Assembly earlier this year in response to the federal Tax Cuts and Jobs Act.An individual filer could receive up to $110, while a married couple filing a joint return could receive up to $220.The law requires checks to be mailed out by Oct. 15.The Department of Taxation will withhold all or part of the refund and apply it to outstanding tax bills for anyone who owes Virginia state taxes.The department will also withhold refunds to pay debts to local governments, courts, state agencies or the Internal Revenue Service.
CHARLOTTESVILLE, Va. (AP) – The millionaire founder of an "alt-right" think tank may be dismissed as a defendant in a lawsuit related to a deadly white nationalist rally in Virginia.The Daily Progress reports Judge Richard E. Moore on Tuesday heard arguments about whether to dismiss William Regnery II.Regnery is the publisher of a far-right website and founder of the National Policy Institute led by white nationalist Richard Spencer. Spencer helped organize the 2017 rally that killed a woman and injured several people, including two sisters who later sued more than a dozen people connected to the rally.Plaintiff attorney David Dickens says Regnery should have known violence was planned for the rally as articles encouraging violence were published on his website. Regnery's attorney says his client wasn't involved in the rally's planning.
RICHMOND, Va. (AP) — Virginia Republicans are renewing their push to hold a bipartisan hearing into sexual assault allegations two women have made against the state's Democratic lieutenant governor. Their effort looks doomed, as Democrats quickly opposed it and called it a political stunt.  GOP Del. Rob Bell sent a letter to Democrats on Monday saying an upcoming special legislative session on gun laws could double as an opportunity for a bipartisan hearing on Lt. Gov. Justin Fairfax's behavior. Two women earlier this year publicly accused Fairfax of sexual assault and said they want to testify before the legislature, but only if both political parties participate. Fairfax has denied any wrongdoing. "We respectfully ask the Democratic Caucus to agree to something — anything — that would allow bipartisan public hearings to take place," Bell said in his letter. Republicans currently control the General Assembly, but Bell said GOP leaders would agree to create a special committee equally split among Republicans and Democrats for the hearing.
WASHINGTON (AP) — The Supreme Court is siding with the state of Virginia in a case about the state's decades-old ban on mining radioactive uranium, and ruling that a lawsuit challenging the ban was properly dismissed. The high court announced its 6-3 ruling Monday. Virginia has banned uranium mining since the 1980s. The owners of a massive uranium deposit in Virginia's Pittsylvania County sued in 2015 to challenge the state's ban.The deposit's owners argued that the state's purpose in passing the ban was improper. Virginia argued that nothing in the federal Atomic Energy Act kept it from banning uranium mining. The Supreme Court agreed. The Pittsylvania County deposit is the largest known uranium deposit in the country.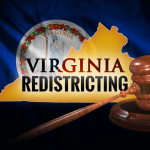 WASHINGTON (AP) — Voters will elect lawmakers to the Virginia House of Delegates using a map seen as favorable to Democrats, under a ruling from the Supreme Court. The justices' 5-4 decision Monday was perhaps telegraphed by the fact they previously allowed election planning to go forward using the map. Virginia held its primary last week. Republicans control the House by a slim 51-49 margin. The Republican-run House had urged the Supreme Court to let the state use an election map previously struck down by a lower court as improperly factoring race into the drawing of some districts. This is the last time the state will use the map to elect lawmakers to the House because that map will need to be redrawn following the 2020 census results.
RICHMOND, Va. (AP) – A new report says the number of homicides dropped 14% in Virginia in 2018.The "Crime in Virginia" report released Friday by state police says violent crime overall decreased 2% last year. That category includes murder, forcible sex offenses, robbery and aggravated assault.The number of reported homicides decreased from 455 to 391.Hate crimes dropped by about 20%, to 161, in 2018. More than half were racially or ethnically motivated, while bias against victims' religion and sexual orientation were the next highest.Motor vehicle thefts and attempted thefts increased 2.4%, with nearly 10,500 vehicles stolen in 2018.Drug and narcotic arrests increased by 3%.
RICHMOND, Va. (AP) — Virginia Attorney General Mark Herring is calling for the legalization of marijuana.
Herring said Saturday that Virginia should start decriminalizing possession of small amounts of marijuana and eventually legalize the drug.
The Democratic attorney general said criminal prosecutions are costly to the state and local governments and disproportionately affect African Americans.
Herring made the remarks in an op-ed in the Daily Press and in comments to reporters at a Democratic fundraiser in Richmond.
Herring's announcement won't have any practical impact on marijuana prosecutions, which are typically handled at the local level. But Herring said he hopes his public support for legalization will help spur lawmakers to act.
The Republican-controlled General Assembly has killed past efforts to decriminalize marijuana.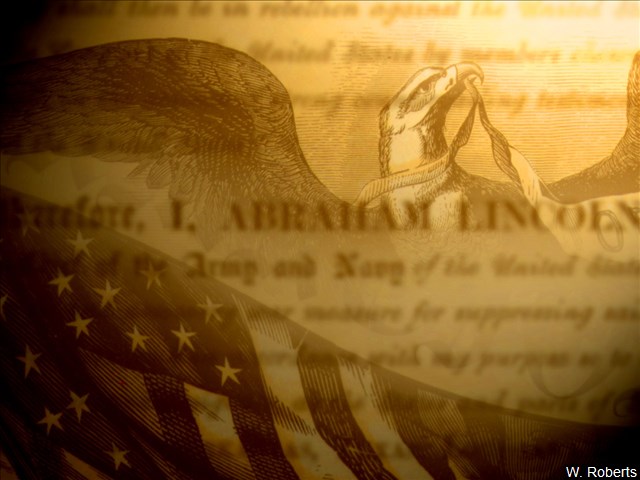 RICHMOND, Va. (AP) — The first thing white people did after Nat Turner's violent slave insurrection in 1831 was round up more than 120 black people and kill them.
But the next thing white people did was surprising.
Hundreds of them sent petitions to the Virginia General Assembly calling for an end to slavery.
Richmond's newspapers argued fiercely in favor of abolition. President Thomas Jefferson's grandson pushed a plan to free slaves and help them settle in the new African nation of Liberia. Even a leader of the militia that put down Turner's rebellion called for a gradual end to slavery.
VIRGINIA BEACH, Va. (AP) — Virginia prosecutors say a middle-schooler is charged with threatening to bomb his school and hurt a teacher after an administrator found disturbing web searches on a school-issued laptop.
The Virginian-Pilot reports a warrant filed this week shows police learned about the threats when a Salem Middle School classmate heard the student talking about wanting to build a bomb and bring it to school.
The warrant says an administrator checked the student's school-issued laptop and discovered searches for school bombings, assaulting a teacher and average bail for a first-time murder offense. The newspaper reports the student also looked up the family history of one of their teachers online.
The student is being held in juvenile detention. It is unclear when court proceedings will begin.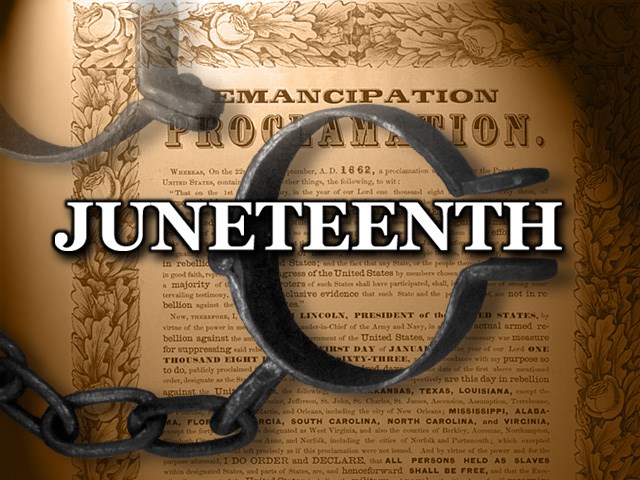 LEESBURG, Va. (AP) — The president of a northern Virginia NAACP branch is calling for a town councilman's resignation after he wrote a negative message on a Juneteenth proclamation rather than sign it.
The Leesburg Town Council passed a resolution proclaiming June 19-20 as Juneteenth and urging residents to recognize "this celebration in African-American history." Juneteenth celebrates slavery's end in the U.S.
The resolution also recognizes lynchings that occurred in Virginia, including one in Leesburg.
Councilman Thomas Dunn didn't sign the proclamation, instead writing "This is a celebration lynchings are not" in his signature line.
Loudoun County NAACP President Michelle Thomas said Dunn's remark is a clear insult. Dunn told news outlets he won't resign and criticized groups for refusing to accept differing opinions.
He has written similar messages on proclamations related to gay rights and gun violence.