RICHMOND, Va. (AP) – A police sergeant who was investigated for ties to white nationalists has lost his job with Virginia Capitol Police.Capitol Police issued a statement Wednesday saying Robert Stamm has been "separated from his employment" with the division, effective immediately.In February, the Antifascists of Seven Hills published links to Stamm's social media accounts suggesting that he follows the Asatru Folk Assembly. The Southern Poverty Law Center describes it as a hate group blending northern European paganism and ethnocentrism.Capitol Police then placed Stamm on paid administrative leave and said they were investigating whether Stamm had violated division policies.Stamm could not be reached for comment Wednesday. His attorney, Brent Jackson, said Stamm submitted a letter of resignation Tuesday. A police spokesman, however, said Stamm was "separated" from his job.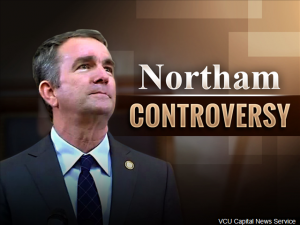 RICHMOND, Va. (AP) — Virginia Gov. Ralph Northam has withdrawn from plans to be a commencement speaker at his alma mater, Virginia Military Institute, and won't participate in any other graduation ceremonies amid the persisting scandal over a blackface photo.News outlets report the Democrat is abstaining from graduations throughout Virginia this season. Northam's spokeswoman Ofirah Yheskel said Monday that he deiced weeks ago to skip ceremonies over concern he would divert focus from graduates.Northam has resisted calls to resign since February, when a racist photo surfaced from his 1984 Eastern Virginia Medical School yearbook. He denies being in the photo but admits wearing blackface while portraying Michael Jackson at a dance party. New campaign finance records show Northam's fundraising efforts dried up. He also canceled his appearance at a Sunday fundraiser for a state senator.
RICHMOND, Va. (AP) — Authorities say three people have been killed by falling trees that were toppled in storms across Virginia.News outlets report that the three women were killed on Monday. One woman had been driving in the evening in Henrico County, and the two others were in bed at their homes during the early morning hours in Stafford and Lunenburg counties.Henrico County police say the driver died at the scene after a tree fell and struck her car. They didn't provide her name. The 78-year-old in Stafford County had been pinned under a tree and her 82-year-old husband was taken to a hospital with injuries not considered life-threatening. Her identity also wasn't released.Victoria police Chief H.K. Phillips in Lunenburg County says Lena Gaulding was in her mid-60s.
RICHMOND, Va. (AP) — New campaign finance records show Virginia Gov. Ralph Northam's fundraising efforts dried up after a scandal involving blackface. First quarter reports were released Monday. They show Northam, Lt. Gov. Justin Fairfax and Attorney General Mark Herring all struggling to raise money after a series of scandals involving the state's top Democrats erupted in early February. Northam and Herring both admitted to wearing blackface when they were younger and two women accused Fairfax of sexual assault, which he denies. All three have resisted calls to resign. The scandals and their effects on fundraising could hurt Democrats during this year's legislative elections. Virginia is the only state in the country where there's a reasonable chance that Democrats could flip control of the state legislature this year.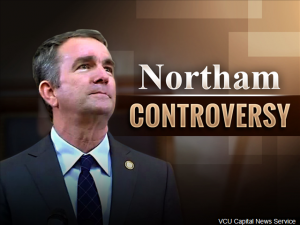 BURKE, Va. (AP) _ Virginia's governor has pulled out of an event where he would have faced protesters for wearing blackface in the 1980s. The Washington Post reported that Gov. Ralph Northam cited safety concerns for cancelling his appearance at a Sunday fundraiser for a Democratic state senator in northern Virginia.
The protesters were assembled in Burke by the Fairfax County NAACP and the state Republican Party. Northam had faced calls to step down in February after a
racist photo surfaced from his 1984 medical school year book. It included a photo of a person in blackface standing next to someone wearing a Ku Klux Klan
outfit. Northam denies being in that photo. But he has admitted to wearing blackface while portraying Michael Jackson at a dance party in the 1980s.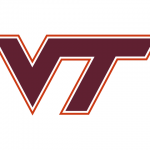 BLACKSBURG, Va. (AP) — If Justin Fuente and Virginia Tech made much progress in sorting out their quarterback competition during Saturday's spring game, no one was letting on.
Ryan Willis threw for three touchdowns, Quincy Patterson threw for one and ran for another and Hendon Hooker led an 88-yard drive that started from his own 1-yard line.
"We're still evaluating," Fuente said. "I really like what Hendon can do and some of the progress that he's making. I see him out there, standing behind him, and I see him making good decisions. I see Quincy, at times, being able to play faster, and Ryan needs to continue to be more consistent.
"So they kind of all have their challenges."
STAUNTON, Va. (AP) — The Virginia couple who prosecutors say "systematically tortured" a boy for two weeks face 17 years in prison each after being sentenced. The News Leader of Staunton reports 33-year-old Theodore Manna Jr. and 35-year-old Cecilia Burnette were sentenced Friday for injuries inflicted on Burnette's 6-year-old son. Both had been convicted last year of malicious wounding.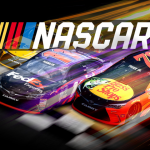 RICHMOND, Va. (AP) — Denny Hamlin would love to think he has an advantage when it comes to racing at Richmond Raceway. The Joe Gibbs Racing star has won three times on the 0.75-mile, D-shaped oval and has been coming to the track for much of his life, even long before the Virginia racer became a driver in the Monster Energy NASCAR Cup Series.
"I don't know if there's any advantage for sure, but I certainly feel like I know what I need out of the car to be successful here," Hamlin said Friday. "Certainly this is kind of our wheelhouse for tracks you could say."
FARMVILLE, Va. (AP) – Longwood University has announced the largest gift in its history, a $15 million contribution that will be used for the construction of a new campus events center. The donation is from Joan Brock, a philanthropist who graduated from Longwood in 1964. The Joan Perry Brock Center will be used for university-wide ceremonies, athletic events, lectures and concerts. The facility is now in its early design stages. Construction is expected to be completed by the spring of 2022. The center will be used as a home for Longwood's men's and women's Division 1 basketball programs. It is expected to seat between 2,500 and 3,000. Preliminary estimates of the total cost of the building range from $35 million to $40 million. Longwood is the third-oldest public college or university in Virginia.
RICHMOND, Va. (AP) – Federal prosecutors say the company that makes a drug meant to curb opioid addiction has been lying for years about the relative safety of its product.Prosecutors in Virginia filed fraud charges Tuesday against British-based Indivior, which makes Suboxone film strips that dissolve under the tongue and are used to ease withdrawal in opioid addicts.Prosecutors said the company boosted its profits by intentionally lying to doctors and others by describing the strips as safer than taking the drugs as a tablet.The company also steered opioid-addicted patients who sought medical assistance to doctors who Indivior executives knew were prescribing Suboxone strips in a "careless and clinically unwarranted manner," prosecutors said.Indivior said the charges are unfounded and that prosecutors are searching for "self-serving headlines."
Test