AP
RICHMOND, Va. (AP) – The Virginia Senate has advanced two pieces of Gov. Ralph Northam's proposed gun-control measures after previously rejecting them. The Senate voted Wednesday to advance legislation that would require gun owners to report to police any lost or stolen firearms and to toughen the penalty for leaving a loaded, unsecured firearm in a reckless manner that endangers a child. Northam's office agreed to water down both measures in order to to win support of some Democrats who rejected earlier versions. Lawmakers are set to give final passage in coming days to seven out of eight gun-control bills backed by Northam.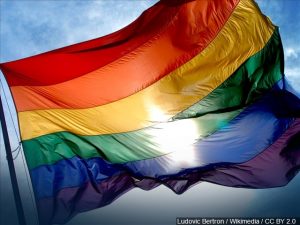 RICHMOND, Va. (AP) – Virginia lawmakers have given final passage to a comprehensive anti-discrimination bill intended to protect LGBTQ people. Advocates say the legislation will make the state the first in the South to enact such protections. The legislation that cleared the Senate in a final vote Wednesday prohibits discrimination on the basis of sexual orientation and gender identity in housing, public or private employment, public spaces and credit transactions. It also lays out causes of action that would allow individuals to sue over alleged discrimination. Opponents have raised religious liberty concerns about the measure. Democratic Gov. Ralph Northam has said he supports the bill and is expected to sign it.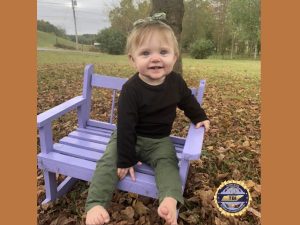 BLOUNTVILLE, Tenn. (AP) — The mother and grandmother of a missing 15-month-old girl are now in the same Tennessee jail after giving conflicting accounts about the toddler's disappearance.
Authorities frustrated by their multiple versions of what happened to Evelyn Mae Boswell announced Wednesday that they'll hold an afternoon news conference on developments in the case, which prompted an Amber Alert after she was reported missing on Feb. 18, at least seven weeks after she was last seen.
The girl's 18-year-old mother, Megan Boswell, is in the Sullivan County Jail on a charge of filing a false police report. Her mother, Angela Boswell, is being held there as well, on charges of theft and violating probation in an earlier case.
Court documents from Megan Boswell's arraignment Wednesday accuse her of initially telling state investigators that Evelyn Mae was with the child's father, Ethan Perry. But he's serving with the U.S. Army at Fort Polk, Louisiana, and did not have the girl, WJHL-TV reported.
Megan Boswell later said that her mother took her daughter to a campground in Mendota, Virginia; authorities then searched multiple campgrounds in that area and found no sign of the girl, WJHL-TV reported.
Angela Boswell and her boyfriend, William McCloud, were arrested last week in North Carolina on fugitive warrants unrelated to the toddler's disappearance. Before she was returned to Tennessee, Boswell told the judge she wanted to go home and resolve the situation with her granddaughter, news outlets reported.
Boswell was returned to the Sullivan County jail on Monday evening and arraigned on Tuesday on a theft charge, news outlets reported. The judge set her bond at $5,000 in the case, but Sullivan County Sheriff's Capt. Andy Seabolt said she will remain incarcerated because a bondsman revoked her bond in another, unrelated case.
Megan Boswell was put in the same Tennessee jail Tuesday night, and her bond was set at $25,000, the sheriff's office said.
The Tennessee Bureau of Investigation, meanwhile, said there are so many unanswered questions that it decided to post a video addressing what they don't know.
The TBI said McCloud and Boswell are "believed to have information" regarding the girl's whereabouts. The agency also said that while the Amber Alert said Evelyn Mae was last seen on Dec. 26, they can't be sure of the date because of the mother and grandmother's conflicting accounts.
The Bristol Herald Courier reported that the Amber Alert was issued after the sheriff's office received a Tennessee Department of Children's Services referral saying family members hadn't seen the baby in about two months. The baby's great-grandfather, David Jones, told the newspaper that he hadn't seen the baby since about a week before Thanksgiving.
HARTFORD, Conn. (AP) — Investigators from 39 states — including Virginia —  will look into the marketing and sales of vaping products by Juul Labs, including whether the company targeted youths and made misleading claims about nicotine content in its devices, officials announced Tuesday.
Attorneys general from Connecticut, Florida, Nevada, Oregon and Texas said they will be leading the multi-state investigation into San Francisco-based Juul, which also is facing lawsuits by teenagers and others who say they became addicted to the company's vaping products.
The state officials said they also will be investigating the company's claims about the risk, safety and effectiveness of its vaping products as smoking cessation devices.
From Virginia Attorney General Mark Herring: [My office] has joined a bipartisan, multistate investigation of JUUL Labs. The 39-state coalition is investigating JUUL's marketing and sales practices, including the targeting of youth; claims regarding nicotine content; and statements regarding the risks, safety, and efficacy as a smoking cessation device.
"I will not prejudge where this investigation will lead," Connecticut Attorney General William Tong said in a statement, "but we will follow every fact and are prepared to take strong action in conjunction with states across the nation to protect public health."
Juul released a statement saying it has halted television, print and digital advertising and eliminated most flavors in response to concerns by government officials and others.
"We will continue to reset the vapor category in the U.S. and seek to earn the trust of society by working cooperatively with attorneys general, regulators, public health officials, and other stakeholders to combat underage use and transition adult smokers from combustible cigarettes," the statement said.
Florida Attorney General Ashley Moody said underage vaping has become an epidemic across the country.
"I cannot sit on the sidelines while this public health epidemic grows, and our next generation becomes addicted to nicotine," Moody said.
Nevada Attorney General Aaron Ford added, "Preying on children and those looking for help to quit smoking is the one of the most despicable examples of risking people's lives for corporate profit."
The brainchild of two Stanford University design students, Juul launched in 2015 and quickly rocketed to the top of the multibillion-dollar vaping market.
The company initially sold its high-nicotine pods in fruit and dessert flavors, including mango, mint and creme. The products have become a scourge in U.S. high schools, with one in four teenagers reportedly vaping in the past month, according to the latest federal figures. Juul is the most popular brand, preferred by 60% of high schoolers.
Juul's meteoric rise has been followed by a hasty retreat in recent months, amid a nationwide political backlash over vaping. Although Juul remains the dominant player in the U.S. vaping market, the company has made several concessions, including halting its advertising and pulling all its flavors except menthol and tobacco from the market. The Food and Drug Administration recently put in place flavor restrictions designed to curb use of small, pod-based e-cigarettes like Juul.
The FDA and a congressional panel have ongoing investigations into whether the company's early marketing efforts — which included online influencers and product giveaways — deliberately targeted minors.
Nine attorneys general have previously announced lawsuits against the company, most alleging that the company adopted the playbook of Big Tobacco by luring teens with youth-oriented marketing while failing to stop underage sales.
Earlier this month Massachusetts' Maura Healey sued the company, citing company records to allege that Juul bought advertisements on websites designed for teens and children, including Seventeen.com, Nickjr.com and Cartoonnetwork.com.
RICHMOND, Va. (AP) — When plans for the 605-mile Atlantic Coast Pipeline were first unveiled in 2014, supporters of the natural gas project brimmed with enthusiasm and promises.
The pipeline would bring natural gas from West Virginia to growing markets in Virginia and North Carolina, and with it, would come economic development, thousands of jobs and reduced energy costs for consumers, supporters said.
A beaming Virginia Gov. Terry McAuliffe called it a "win-win,"saying it would be good for the environment,too, because it would help speed up the closing of aging coal plants.
Since then, the project has faced one setback after another, with legal challenges brought by environmental groups — prompting the dismissal or suspension of eight permits and halting construction for more than a year.
Now,three years behind schedule, with a price tag that has nearly doubled to $8 billion, the project is headed to the U.S. Supreme Court for a hearing Monday on a critical permit.
Backed by the Trump administration, the project developers — Dominion Energy and Duke Energy — will ask the high court to reverse a federal appeals court ruling that threw out a permit needed for the pipeline to cross two national forests, including parts of the Appalachian Trail, the historic footpath that stretches from Georgia to Maine.
In its ruling, a three-judge panel of the Richmond-based 4th U.S. Circuit Court of Appeals sharply criticized the U.S. Forest Service for granting a special-use permit to build the pipeline through parts of the George Washington and Monongahela National Forests, and to cross the Appalachian Trail.
The court found that the Forest Service did not have the statutory authority to approve the trail crossing and said the agency had "abdicated its responsibility to preserve national forest resources."
The question before the Supreme Court is whether the Forest Service has authority to grant rights-of-way for gas pipelines through lands crossed by the Appalachian Trail within national forests.
The project developers, joined by U.S. Solicitor General Noel Francisco, say the answer is yes, arguing the Forest Service is the agency that holds jurisdiction over land in the George Washington National Forest. But the environmental groups say the answer is no because the 2,200-mile (3,540-kilometer) scenic trail is considered a unit of the National Park System and only Congress can approve such a crossing.
Under plans for the project, a 0.1-mile segment of the pipeline would cross about 700 feet (213 meters) beneath the Appalachian Trail.
That tiny segment is a key component of the pipeline project's route.
"It's important because Dominion has really bet its project on this crossing point," said Greg Buppert, a senior attorney with the Southern Environmental Law Center, which sued on behalf of the Sierra Club and other environmental groups.
Dominion spokeswoman Ann Nallo said the company chose that crossing point after consulting with federal agencies to determine the best route for the pipeline.
"Part of the determination involved the impact on the environment," Nallo said.
In its ruling, the 4th Circuit found that the Forest Service had "serious environmental concerns" about the project that were "suddenly, and mysteriously, assuaged in time to meet a private pipeline company's deadlines."
Environmental groups say the pipeline would scar pristine landscapes, put numerous rivers and streams at risk of increased sedimentation and harm sensitive species.
The stakes are high for lead developer, Dominion, a dominant corporate power in Virginia politics and favorite landing spot for government officials. U.S. Attorney General Bill Barr spent a decade on the company's board before joining the Trump administration.
The company is counting on the project to help balance its books after aggressive purchases of other energy companies in recent years.
"Make no mistake, if that pipe is canceled, it certainly is balance sheet destructive, and it will impact Dominion's growth rate," said Shar Pourreza, an analyst who follows Dominion as Guggenheim Partners' managing director for North American power and utilities.
Dominion has some heavy-hitters on its side, with support from 18 state attorneys general, more than 60 members of Congress, trade associations and labor unions.
A host of environmentalists, land owners and communities along the pipeline route have urged the Supreme Court to uphold the 4th Circuit's ruling.
Dominion says the pipeline will bring a critical new gas supply to Virginia and North Carolina to support the shift away from coal and toward intermittent natural resources like solar. The company also says greater availability of natural gas will attract manufacturing businesses.
Critics question the assertion that the gas is needed.
In a brief filed with the Supreme Court, Virginia Attorney General Mark Herring's office said recent analyses indicate the demand for natural gas will remain flat or decrease for the foreseeable future.
In an earnings call with investment analysts earlier this month, Dominion CEO Tom Farrell said the company is "optimistic" that the Supreme Court will issue an order reversing the 4th Circuit ruling in May or June. He said Dominion is working with the U.S. Fish and Wildlife Service on a separate permit related to endangered species and then anticipates resuming construction "across major portions of the pipeline."
But opponents of the project emphasize that six other permits have been revoked or suspended, including a permit to build a gas compressor station in the historic African American community of Union Hill in Virginia.
"The bottom line is, no matter what happens on Monday, there are others issues," said Lew Freeman, executive director of the Allegheny-Blue Ridge Alliance, a nonprofit coalition of 51 organizations opposing the pipeline.
CHARLOTTESVILLE, Va. (AP) — A federal judge has dismissed a lawsuit filed by the leader of a white nationalist rally that ended in violence in Charlottesville, Virginia.
Jason Kessler argued in the lawsuit that law enforcement and city officials violated his free speech rights by effectuating a "heckler's veto" on the 2017 Unite the Right rally.
Kessler argued that the defendants knew of plans by leftist "Antifa" activists to disrupt the rally, then used the expected chaos and violence caused by confrontations between alt-right protesters and "Antifa" counter-protesters as an excuse to shut down the rally.
U.S. District Court Judge Norman Moon ruled Friday that the defendants did not breach any affirmative constitutional duty to Kessler.
Moon said that while the defendants had a constitutional obligation to not restrict Kessler's speech because of the threat or possibility of public hostility to the alt-right message, they had no constitutional obligation to prevent that public hostility.
"In sum, plaintiffs' allegations that defendants failed to prevent private parties from mutually engaging in violence that led to the declaration of an unlawful assembly did not state a claim for the violation of a constitutional right," Moon wrote.
The August 2017 rally was held to protest the planned removal of a statute of Confederate Gen. Robert E. Lee. The event drew hundreds of white nationalists and hundreds of counterprotesters.
After authorities forced the clashing crowds to disperse, a car driven by a white nationalist plowed into a group of people, killing 32-year-old counterprotester Heather Heyer.
The driver of the car, James Alex Fields Jr. of Maumee, Ohio, was sentenced last year to life in prison.
ALEXANDRIA, Va. (AP) — A northern Virginia political consultant has been sentenced to a year in prison for diverting tens of thousands of dollars from conservative political action committees and filing false reports to cover it up.
Sixty-six-year-old Scott Mackenzie of Arlington was treasurer of multiple PACs, including Conservative StrikeForce and Conservative Majority Fund.
Conservative StrikeForce has been under scrutiny since 2014 when Republican Ken Cuccinelli sued the PAC after his losing 2013 gubernatorial campaign in Virginia. Cuccinelli said the group pulled in more than $2 million invoking his name and campaign in fundraising solicitations, but his campaign only received $10,000.
Mackenzie admitted directing $32,500 from the PACs to a Winchester woman with whom he had a relationship. Election reports falsely claimed she earned the money doing political work.
Prosecutors had sought a term of 2.5 years at Friday's sentencing hearing in U.S. District Court in Alexandria. They said in a sentencing memorandum that when the FBI searched his home in 2017 they found a basement office with "blue bins stuffed full of cash, stacks of checks dating back to 2011, 2013 and 2014, bank statements and correspondence from donors who identified themselves as elderly, sick and on fixed incomes." They say there is a three-decade history of complaints against Mackenzie with the Federal Election Commission.
Mackenzie sought probation.
A white man charged with cyberstalking and making racist online threats against a black activist in Virginia is expected to plead guilty next month, according to court records and a spokesman for federal prosecutors.
Brian McGinn, spokesman for the U.S. Attorney's office for the Western District of Virginia, confirmed that Daniel McMahon is expected to enter a guilty plea during a hearing set for March 16. However, McGinn said in an email Friday that he couldn't discuss the details of any potential guilty plea until after McMahon appears at the hearing before U.S. Judge Norman Moon in Charlottesville.
A docket entry on Friday says only that Mahon has a change-of-plea hearing set for March 16. Jessica Phillips, an attorney for McMahon, didn't immediately respond to a phone call and email seeking comment.
McMahon, of Brandon, Florida, had a trial scheduled to start June 15 at the federal courthouse in Charlottesville.
McMahon was charged last August with posting social media messages intended to intimidate activist Don Gathers and interfere with Gathers' plans to run for a seat on Charlottesville's city council. An indictment says McMahon, who was 31 at the time of his arrest, expressed white supremacist views on his social media accounts.
McMahon, who remains in federal custody, pleaded not guilty to charges including bias-motivated interference with a candidate for elective office.
During a hearing in Florida last year, U.S. Magistrate Judge Thomas Wilson said McMahon's mental instability, ability to obtain firearms and praise of mass shootings in Pittsburgh and Charleston, South Carolina, through his online communications raised concerns he posed a threat to the community.
"He is cheering on mass shooters. That is what really bothers me," Wilson said.
Nicholas Matassini, an attorney who represented McMahon at that hearing, argued his client's diatribes were protected political speech.
"I don't think it exhibits any manifest danger to the community," Matassini said.
A prosecutor, Carlton Gammons, told the magistrate that violent threats aren't free speech. One of the comments McMahon made on social media said Gathers needed to be stopped through "a diversity of tactics," according to Gammons, who said that term meant physical violence.
McMahon's mother told detectives that her son didn't like African Americans, Jews or gay people and that she worried her son exhibited some of the characteristics of mass shooters, said Siobhan Maseda, a detective for the Pasco County Sheriff's Office, who assisted in McMahon's arrest.
Others have accused McMahon of bombarding them with hateful, threatening messages through online aliases.
Lindsay Ayling, a graduate student at the University of North Carolina-Chapel Hill, told The Associated Press last year that McMahon used an account on Gab under the pseudonym "Jack Corbin" and anonymous accounts on other social media platforms to repeatedly harass her. The messages included sexually violent threats and a post mocking her brother's death.
Ayling said the harassment began after she became an outspoken advocate for taking down Silent Sam, a Confederate statue that protesters toppled on the university's campus in 2018.
FREDERICKSBURG, Va. (AP) — A business owner in Virginia is seeking an emergency temporary restraining order to prevent a slave auction block from being removed from downtown Fredericksburg.The Free Lance-Star reported that a motion was filed Wednesday on the behalf of E.D. Cole Building LLC. It owns a commercial building across the street.The building owner and the owner of a nearby restaurant have argued that they'll lose business from tourist traffic if the auction block is removed. A judge ruled this month that city officials have the authority to approve the removal of a 176-year-old auction block.The city has plans to move the auction block to a museum and to place a kiosk with information where it once stood.An appeal is being made to the Virginia Supreme Court. But the emergency motion was filed after the city placed traffic cones and informed nearby businesses that it would soon be removed.The traffic cones were then removed. A Fredericksburg Circuit Court judge has scheduled a hearing for Monday afternoon to consider the requested restraining order.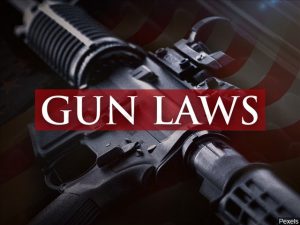 It looks like a proposed statewide ban on the sale of assault-style weapons is dead for the year in Richmond. So is the proposed ban on possessing high-capacity magazines. The Senate Judiciary Committee voted yesterday to hold off any possible further consideration until next year. Four Democrats joined Republican committee members in suspending further action this year. WLNI's Evan Jones has more:
RICHMOND, Va. (AP) — Virginia Gov. Ralph Northam's push to ban the sale of assault weapons failed on Monday after some of his fellow Democrats balked at the proposal.
Senators voted to shelve the bill for the year and ask the state crime commission to study the issue, an outcome that drew cheers from a committee room packed with gun advocates.
Four moderate Democrats joined Republicans in Monday's committee vote, rejecting legislation that would have prohibited the sale of certain semiautomatic firearms, including popular AR-15 style rifles, and banned the possession of magazines that hold more than 12 rounds.
The bill was a top priority for Northam, who has campaigned heavily for a broad package of gun-control measures. The governor's spokeswoman, Alena Yarmosky, said he's disappointed with the result but determined to continue to press for the measure.
"We will be back next year," she said.
David Majure, a gun-rights supporter who attended the committee hearing, said he's glad about Monday's results but not convinced the bill is dead for the year.
"I'm happy about it, but I don't trust them," he said.
Virginia is the current epicenter of the country's heated debate over guns, as a new Democratic majority seeks to enact strict new limits.
Democrats ran heavily on gun control during last year's legislative elections when they flipped control of the General Assembly for the first time in more than two decades.
But gun owners, especially in rural communities, have pushed back hard. Last month, tens of thousands of guns-rights activists from around the country flooded the Capitol and surrounding area in protest, some donning tactical gear and carrying military rifles. And more than 100 counties, cities and towns have declared themselves Second Amendment sanctuaries, vowing to oppose any new "unconstitutional restrictions" on guns.
The proposed assault weapon ban has received the most opposition. Gun owners have accused the governor and others of wanting to confiscate commonly owned guns and accessories from law-abiding gun owners. Northam and his allies have said repeatedly they do not want to confiscate guns, but argued that banning new sales of assault weapons and high-capacity magazines would help prevent mass murders.
"This bill will save lives," said Democratic Del. Mark Levine, who sponsored the legislation.
Earlier proposals to ban possession of AR-15-style rifles or to require owners to register them with state police have been scrapped. The governor had hoped a watered-down version would win over enough Democratic moderates for passage.
But moderate Democrats in the state Senate have said for weeks they are uncomfortable passing legislation that would affect so many current gun owners.
An estimated 8 million AR-style guns have been sold since they were introduced to the public in the 1960s. The weapons are known as easy to use, easy to clean and easy to modify with a variety of scopes, stocks and rails.
Lawmakers voted to table the bill Monday with little debate, while noting that there was confusion over what types of guns would constitute an assault weapon.
"There are obviously a lot of questions about definitions in this bill. Definitions do matter," said Democratic Sen. Creigh Deeds.
The Senate has now rejected three of the governor's eight gun-control measures. Moderate Democrats have already voted with Republicans to kill a bill that would make it a felony to "recklessly leave a loaded, unsecured firearm" in a way that endangers a minor, and a bill that would require gun owners to report the loss or theft of a gun to police.
Lawmakers in both the House and Senate have already advanced several other gun-control measures and should finalize passage in the coming days. Those bills include limiting handgun purchases to once a month; universal background checks on gun purchases; allowing localities to ban guns in public buildings, parks and other areas; and a red flag bill that would allow authorities to temporarily take guns away from anyone deemed to be dangerous to themselves or others.