RICHMOND, Va. (AP) _ Virginia Republicans are outlining a tax plan they say avoids a "hidden" tax hike and is a better deal for lower and middle class taxpayers than Gov. Ralph Northam's recent proposal. House Republican leaders released details of their plan Friday, ahead of the start of the legislative session. The GOP plan would allow taxpayers to itemize their state taxes even if they take the federal standard deduction while also increasing the amount of the state's standard deduction. Republicans say their plan would allow Virginians to benefit more from the 2017 federal tax overhaul, which would provide the state a multi-billion dollar windfall if the state tax rates and deductions went unchanged. Northam, a Democrat, wants use the extra money to increase spending in certain areas and pad the state's reserves.
CHARLOTTESVILLE, Va. (AP) – A predominantly Latina sorority says it was wrongly punished for hazing by the University of Virginia after requiring its members to study 25 hours a week. The Daily Progress reports that Sigma Lambda Upsilon sued in September, saying the university agreed with a recruit who complained that being asked study so much violates the school hazing policy. The school suspended the sorority last March. The sorority, also known as Senoritas Latinas Unidas, says some classes and athletic programs have the same expectations regarding studying. It says the university is discriminating against the sorority because "racially different fraternal organizations" weren't suspended over their hazing claims. The university claimed sovereign immunity in a November motion to dismiss, but the judge allowed the sorority to add university officials as defendants on Wednesday.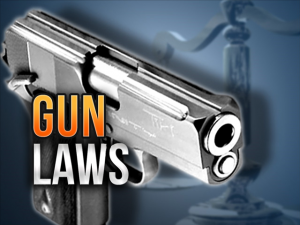 RICHMOND, Va. (AP) _ Virginia Gov. Ralph Northam is promoting a series of gun-control measures he says promote public safety while still respecting individual gun rights. The Democratic governor announced seven proposals at a Capitol news conference Friday ahead of the start of the legislative session next week. The proposals include a so-called "red flag" measure to take away guns temporarily from people who are considered dangerous. A number of other states have passed similar measures since a mass shooting at a Florida high school last year. All of the proposals have failed previously in the Republican-controlled General Assembly and will likely face a similar fate this year. But Northam and gun-control advocates say they believe there is a growing momentum on their side for stricter gun laws.
CHARLOTTE, N.C. (AP) — Shortly after winning the Belk Bowl and earning Virginia its first bowl victory since 2005, quarterback Bryce Perkins raised the bar."This is the first step toward making big strides," Perkins said. "Next year we want the Coastal Division — and the ACC championship." That would mean knocking off perennial ACC power Clemson, which has won four straight conference titles. For now though, the Cavaliers (8-5) will have to settle for savoring a 28-0 victory over South Carolina in the Belk Bowl, a win that snapped the longest bowl drought in the ACC. Perkins threw three touchdown passes to Olamide Zaccheaus, the game's Most Outstanding Player, and Virginia's 14th-ranked pass defense dominated a South Carolina team that had averaged more than 38 points over its previous five games. Perkins completed 22 of 31 passes for 208 yards and ran for 81 yards. Zaccheaus had 12 catches for 100 yards and Jordan Ellis ran for 106 yards and a touchdown as Virginia held more than a 24-minute edge in time of possession.
MIDDLEBROOK, Va. (AP) — A Virginia woman is charged with fatally shooting six puppies and discarding their remains over an embankment.
News outlets report that the Augusta County Sheriff's Office charged 39-year-old Betty G. Hemp, of Middlebrook, with six counts of felony animal cruelty and six misdemeanor charges of illegal dumping.
The sheriff's office said Hemp was freed on $2,500 bond after her arrest Thursday.
The bodies of the puppies Hemp is accused of killing were found Dec. 22. Investigators believe the dogs were between four to six months old.
BLACKSBURG, Va. (AP) — Ahmed Hill thought it was a perfect way to end the nonconference portion of No. 10 Virginia Tech's schedule.
Hill scored 20 points and the Hokies shot nearly 66 percent as they drubbed Maryland-Eastern Shore 85-40 on Friday night for their sixth consecutive victory.
"It's really good for my confidence," Hill said after making 7 of 10 shots overall and 6 of 9 3-point tries. "I just go game to game. Some games, shots fall and some games not, and today it was falling."
LOW MOOR, Va. (AP) — An Alleghany County man arrested in a decades-old sexual assault has been released from jail after posting a $1 million bail. The Richmond Times-Dispatch reports 52-year-old Cornelius Francis Florman of Low Moor has spent over a year behind bars on charges related to the 1998 attack of a Florida woman. Court records say he was released Saturday when his bail was posted. They say DNA linked Florman to the 1998 sexual battery of a woman who was kidnapped and knocked unconscious after leaving a Fort Myers Beach bar. Florman is the great-grandson of the founder of Reynolds Metals and was convicted in a 1986 rape in Chesterfield County, Virginia. He was tried twice but not convicted in a separate rape that same year in Henrico County, Virginia. Florman's lawyer didn't immediately respond requests for comment.
CHARLOTTESVILLE, Va. (AP) _ President Donald Trump has signed into law a bill naming a Virginia post office for fallen U.S. Army Captain Humayun Khan, whose father criticized the then-candidate in a 2016 Democratic National Convention speech. The Daily Progress reports U.S. Sens. Mark Warner and Tim Kaine released a joint statement Friday night saying the president had signed the bill filed by Rep. Tom Garrett. Trump had been roundly criticized for his response to Khizr Khan's speech. Khan was 27 when he died in Iraq in 2004. He was posthumously awarded a Purple Heart and Bronze Star. He was the only University of Virginia alumnus killed in Iraq, according to a university plaque. The Republican representative for Virginia's 5th District plans to hold a ceremony for the Charlottesville post office before departing next month.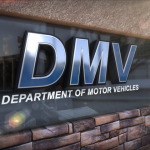 RICHMOND, Va. (AP) — A federal judge has granted an injunction to stop Virginia's Department of Motor Vehicles from enforcing a law requiring automatic license suspensions for failure to pay court fines. U.S. District Judge Norman Moon ordered DMV Commissioner Rick Holcomb to remove suspensions on three plaintiffs' licenses and $145 penalties to reinstate their driving privileges.
The Richmond Times-Dispatch reports the ruling came Friday, three days after Gov. Ralph Northam criticized the agency's enforcement policy. Angel Ciolfi is director of the Legal Aid Justice Center, which joined a law firm in contesting the matter. She described the ruling as a "victory for the Constitution and for common sense."
Attorney General Mark Herring's spokesman says the office will "take the time needed to consider the judge's opinion" before deciding how to proceed.
RICHMOND, Va. (AP) _ Virginia Gov. Ralph Northam has called on state lawmakers to end the suspension of driver's licenses of people with unpaid criminal or traffic court debt. During a speech on his state budget plan this week, Northam said people often don't pay court costs because they can't afford it. He said suspending their driver's licenses for the unpaid fees makes it even more difficult for them. The change could affect more than 600,000 drivers in Virginia and millions of others in states around the country that have similar laws. Advocates who have pushed for a change in the law say it unfairly punishes poor people. The Legal Aid Justice Center of Virginia has sued over the practice. The group argues that the law violates due process and is unconstitutional.