AP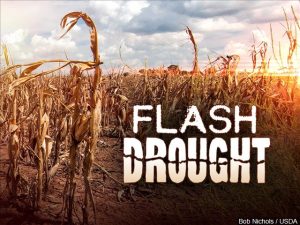 BUCHANAN, Va. (AP) — Agricultural producers in southwest Virginia are feeling the pain of drought conditions.
The Roanoke Times reports most of the Roanoke and New River valleys are experiencing moderate drought, with some parts reaching severe levels. The last area-wide rainstorm fell July 23.
The U.S. Department of Agriculture has reported 40% of pasture in Virginia in very poor condition. In addition, 67% of apples have been harvested this year, down from 74% during the same time last year.
Botetourt County farmer Kevin Marshall says conditions forced him to feed hay to cattle starting in mid-September, two months early. He says he thinks he'll have enough hay for the winter but won't make extra cash selling some.
Marshall says he'll consider selling calves at lower weights even if that results in lower prices.
RICHMOND, Va. (AP) — Permits were issued Thursday for the construction and operation of four new solar projects that are expected to offset carbon dioxide emissions in the state by 459 million pounds — the equivalent of driving more than 44,000 cars for a year.
"Virginia is adopting solar technology at record rates, and we are building an economy that is cleaner and greener as a result," Gov. Ralph Northam stated in a press release announcing the permits, issued by the Virginia Department of Environmental Quality.
The four new solar projects will produce an additional 192 megawatts of electricity. On average, 1 megawatt of solar energy can provide 190 homes with electrical power, according to the Solar Energy Industries Association.
The newly announced solar projects will consist of the following:
.Danville Farm, which is being developed in Pittsylvania County by Strata Solar Development and will generate 12 megawatts of electricity.
.Dragonfly Solar, which is being developed in Campbell County by Apex Clean Energy Holdings and will generate 80 megawatts of electricity.
.Grasshopper Solar Project, which is being developed in Mecklenburg County by Dominion Energy Services and will generate 80 megawatts of electricity.
.Turner Solar, which is being developed in Henrico County by Cypress Creek Renewables and will generate 20 megawatts of electricity.
"Over the last five years, Virginia has seen a dramatic increase in installed solar developments," DEQ Director David Paylor stated in a press release. "As of August this year, there are nearly a dozen small projects in Virginia producing 357 megawatts, enough to power more than 86,000 homes."
Last month, Northam issued Executive Order 43, which calls for 100% of Virginia's electricity to come from carbon-free sources by 2050. The executive order also calls for 30% of the state's electricity to be powered by renewable energy resources by 2030. In 2018, 7% of Virginia's electricity was generated from renewable energy sources, according to the U.S. Energy Information Administration.
"This Executive Order will help ensure that Virginia remains at the forefront of clean energy innovation, meets the urgency of the challenges brought on by climate change, and captures the economic, environmental, and health benefits of this energy growth in an equitable way that benefits all Virginians," Northam stated in a press release when the executive order was issued.
Solar energy developments can save taxpayers money. Partnering with Sun Tribe Solar, a Charlottesville-based company, Libbie Mill Library in Henrico County began installation of a rooftop solar system in September. The 122-kilowatt system is projected to save Henrico taxpayers $150,000 over the next 25 years.
According to the governor's executive order, at least 3,000 megawatts of electricity will be generated from solar and onshore wind sources by 2022. And by 2026, up to 2,500 megawatts of electricity will be generated by offshore wind sources. Currently, the state does not generate any large-scale electricity through wind farms, according to the U.S. Energy Information Administration.
Dominion Energy announced last month that it is building a 220-turbine wind farm off Virginia's coastline. The project, projected to cost $7.8 billion, will be the largest offshore wind development in the U.S. Once the wind farm is complete, Dominion claims it will power 650,000 homes at peak wind.
"Governor Ralph Northam has made it clear Virginia is committed to leading the way in offshore wind," Mark Mitchell, vice president of generation construction for Dominion Energy, said in a press release. "We are rising to this challenge with this 2,600-megawatt commercial offshore wind development."
DEQ is responsible for administering state and federal environmental policy in Virginia. The agency issues permits to regulate levels of pollution throughout the state.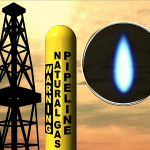 WASHINGTON (AP) — The Supreme Court will consider reinstating a permit that was tossed out by a lower court that would allow construction of a natural gas pipeline through two national forests, including parts of the Appalachian Trail. The justices said Friday they will hear appeals filed by energy companies that want to build the 605-mile Atlantic Coast Pipeline and the Trump administration, which initially approved the project.
The federal appeals court in Richmond, Virginia, ruled in December that the U.S. Forest Service has no power to authorize the crossing of the popular trail and had "abdicated its responsibility to preserve national forest resources" when it approved the pipeline crossing the George Washington and Monongahela National Forests, as well as a right-of-way across the Appalachian Trial.
Atlantic Coast Pipeline Statement:  The Supreme Court's acceptance of our petition is a very encouraging sign and provides a clear path forward to resolve this important issue. The law and the facts are on our side, and we're supported by a broad coalition of stakeholders. The U.S. Solicitor General, 16 state Attorneys General and more than a dozen industry and labor organizations all agree that the U.S. Forest Service has the authority to approve our Appalachian Trail crossing.
More than 50 other pipelines cross underneath the Appalachian Trail without disturbing its public use. The public interest requires a clear process for the issuance and renewal of permits for such pipelines, and other essential infrastructure. The Atlantic Coast Pipeline should be no different. In fact, the pipeline will be installed more than 600 feet below the surface and more than a half-mile from each side of the Trail to avoid any impacts.
We look forward to making our case before the Supreme Court early next year and expect a final ruling by next June. We are confident in our arguments, and those of the Solicitor General, and are hopeful the Supreme Court will overturn the Fourth Circuit's decision and uphold the longstanding precedent allowing pipeline crossings of the Appalachian Trail. We remain confident we can resolve the ACP's other permitting issues to enable resumption of partial construction in a timely manner. A favorable resolution of the Appalachian Trail case will allow us to resume full construction by next summer and complete the project by late 2021.
ABINGDON, Va. (AP) — A Virginia doctor who prosecutors said ran his Martinsville medical practice like an interstate drug distribution ring was sentenced Wednesday to 40 years in prison for illegally prescribing opioids. Dr. Joel Smithers, of Greensboro, North Carolina, was sentenced in U.S. District Court in Abingdon.
Executive Assistant U.S. Attorney Laura Day Rottenborn said Judge James Jones sentenced Smithers to 40 years. He faced a mandatory minimum sentence of 20 years and a maximum of life. Smithers was convicted in May of more than 800 counts of illegally distributing opioids, including oxycodone and oxymorphone that caused the death of a West Virginia woman.
Authorities say Smithers prescribed more than 500,000 doses of opioids to patients from Virginia, Kentucky, West Virginia, Ohio and Tennessee while based in Martinsville, Virginia, from 2015 to 2017.
Smithers, 36, a married father of five, testified that he was a caring doctor who was deceived by some of his patients. Some patients remained fiercely loyal to him, testifying that they needed the powerful opioids he prescribed for them to cope with chronic pain.
Smithers wrote in a court filing that he plans to appeal his convictions.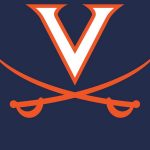 SOUTH BEND, Ind. (AP) — No. 10 Notre Dame's defensive linemen had eight sacks in a 35-20 victory over No. 18 Virginia on Saturday. And Julian Okwara thinks they can to do more.
"We're excited about the win, but we still have work to do," said the defensive end, who had three of Notre Dame's eight sacks and caused a fumble that was returned for a touchdown. "I think we just had to hone in on what coach told us to do and just do our job."
Notre Dame (3-1), coming off a 23-14 loss at No. 3 Georgia, trailed 17-14 at the break and then had the Cavaliers (4-1) complete a successful onside kick to open the second half. The Notre Dame defense held, setting the tone for the second half with five of its eight sacks in the third quarter.
Notre Dame coach Brian Kelly, who challenged his team and coaches after the loss to the Bulldogs, liked what he saw.
"They were exactly what I wanted them to be – they were determined, they were persistent," Kelly said. "We were determined to play physical in the second half. We got a big-play defense. If we can make more plays on offense, this could be a special group."
Reserve defensive end Jamir Jones started the Irish defensive onslaught in the third quarter when he sacked and stripped Virginia's Bryce Perkins of the football and defensive tackle Myron Tagovailoa-Amosa recovered it in midair before rumbling 48 yards to the Virginia 7.
"That's a d-linemen's dream right there," said the 285-pound Tagovailoa-Amosa who was tracked down by Perkins 7 yards short of the end zone. "I've got to finish the dream and get in the end zone."
Tony Jones, who had three touchdowns and a season-high 131 yards on 18 carries, scored two plays later from the 2 to give the Irish a 21-17. They never trailed again.
Later in the quarter, Okwara, who finished with two forced fumbles and fumble recovery, stripped the ball from Perkins and defensive end Adetokunbo Ogundeji recovered and ran 23 yards to put the Irish up 28-17.
"When you can pressure the quarterback with four and still play coverage, there is relatively no risk and that's what they were able to do," Virginia coach Bronco Mendenhall said.
Virginia scored first as Perkins, who completed 30 of 43 passes for 334 yards and two touchdowns with two interceptions, threw a 6-yard TD pass to Joe Reed. But the Irish answered with the next two touchdowns, a 5-yard run by Jones and an 11-yard run by C'Bo Flemister. The second TD came after Okwara stripped and recovered the football after a sack of Perkins near midfield.
Thanks to the sacks, Notre Dame held Virginia to 4 yards rushing. Notre Dame, which outgained Virginia 343-228, got 165 yards on 17-of-25 passing by Ian Book.
THE TAKEAWAY
Virginia: The 6-foot-3, 215-pound Perkins was spectacular in the first half, with help from Reed, who finished with eight of his career-high nine receptions in the first 30 minutes. Perkins completed 18 of 22 passes (82 percent) for 235 yards and two touchdowns in the first half. He was just 12 of 21 for 99 in the second half with two interceptions as the Irish defensive front dominated.
"I just wasn't aware of the guys coming off the edges so maybe I needed to deepen my drop or feel the pressure more," Perkins said. "
Notre Dame: Virginia came into the game ranking No. 1 with its 20 quarterback sacks and Notre Dame was 108th with four sacks total, none by their defensive ends. The Irish had eight sacks, 6½ by its defensive ends. Khalid Kareem had 2½ and Jones one.
"We understand the D-line is the tip of the spear," Kareem said. "Everything starts with us."
TURNOVER TALK
The Fighting Irish, who entered the game with eight turnovers, picked up three more against the Cavaliers and now have five interceptions and six fumble recoveries.
"Ultimately four turnovers in the second half, when you're playing a strong team on the road, that's almost in every case insurmountable," Mendenhall said.
Notre Dame did fumble the ball once as punt returner Chris Finke muffed one in the third quarter. Irish running backs have now gone 1,091 carries without losing a fumble dating back to Nov. 21, 2015.
900 WINS . AGAIN
Notre Dame reached the 900-win plateau for the second time with its victory. The Irish, who were stripped of 21 victories from the 2012 and 2013 seasons for academic misconduct, beat Miami University of Ohio 52-17 for what they thought was their 900th while appealing the initial NCAA verdict that later was not reversed. With this 900th victory, Notre Dame is one of eight schools at the plateau, led by Michigan's 957.
DROUGHTS CONTINUE
Virginia and the Atlantic Coast Conference continued winless strings with the loss in South Bend, which received more than three inches of rain Friday and Saturday. The Cavaliers' skid of never beating a Top 10 team on the road moved to 0-27. Meanwhile, the loss made the ACC 0-for-21 playing a ranked Irish team in Notre Dame Stadium. The Irish won their 13th straight game at home.
POLL IMPLICATIONS
Virginia: The Cavaliers, ranked No. 18 coming in, likely will drop after their first loss of the season.
Notre Dame: The Irish, who fell three spots to No. 10 following their loss at Georgia, should stay about there after a solid defensive effort.
UP NEXT
Virginia: The Cavaliers return to ACC Coastal play Friday, Oct. 11 at Miami.
Notre Dame: The Fighting Irish entertain Bowling Green Saturday.
STERLING, Va. (AP) — President Donald Trump is enjoying a unique mix of playing partners for his round of golf Saturday.
The White House says Trump is playing with Lindsey Graham, a Republican senator from South Carolina, and two retired pro golfers, Gary Player and Annika Sörenstam.
Player is the winner of 24 PGA Tour events and 118 international tournaments.
Sörenstam completed her LPGA career with 72 tournament victories and was the dominant female player of her era, earning the Associated Press Female Athlete of the Year award three consecutive years beginning in 2003.
Both are members of the World Golf Hall of Fame.
The group joined the president for a round at Trump National Golf Club in Sterling, Virginia.
BLACKSBURG, Va. (AP) — Virginia Tech  hardly looked like a team that spent their bye week making improvements. Quentin Harris threw for two touchdowns and ran for another and Duke beat The Hokies 45-10 on Friday night. It was Tech's worst home loss in decades.
Harris hit Noah Gray with scoring passes of 16 and 1 yards for the Blue Devils (3-1, 1-0 Atlantic Coast Conference). They also scored on a 25-yard trick play on which Harris lateraled to Jalon Calhoun, who hit a wide-open Deon Jackson to make it 21-3 late in the second quarter.
The Hokies (2-2, 0-2) got their only touchdown on a 72-yard connection from Ryan Willis to Damon Hazleton after they fell behind 31-3. The loss is their worst at home since a 49-12 defeat against Houston on Sept. 28, 1974, and was coach Justin Fuente's first in four games against the Blue Devils.
Harris added a 42-yard touchdown run and Jackson had a 32-yarder early in the fourth quarter, sending fans pouring out of Lane Stadium.
The Blue Devils had done little until a turnover got them going. Hendon Hooker, in his second play at quarterback for the Hokies, tried to hand the ball to Keshawn King but it never got there and the fumble that resulted turned into a 24-yard loss to the Hokies 16. On the next play, Harris hit a wide-open Gray for the touchdown. Jackson was even more open when Calhoun hit him for the third score of the quarter.
After managing just 5 yards in the first quarter, Duke had 162 in the second quarter and 141 in the third. In the fourth quarter, facing a fourth-and 3 from midfield, Blue Devils punter Austin Parker took the snap, tucked it and went for 28 yards off the right side, drawing boos.
Harris later completed a 12-yard pass to Gray on fourth-and-7 from the Hokies 19 on the same drive, and backup quarterback Chris Katrenick ran it in from 8 yards out two plays later for the final points.
HAZLETON RETUNS
Hazleton's return for the Hokies was expected to boost their passing game, and did on the long touchdown pass, but his first impact wasn't what coach Justin Fuente was expecting: the wide receiver was called for an illegal blindside block in the second quarter.
UP NEXT
The Hokies go on the road to face long-time rival Miami.
RICHMOND, Va. (AP) – The accrediting body that oversees Liberty University says it has asked the college for more information about recent news reports that have questioned President Jerry Falwell Jr.'s leadership style and personal business interests.Janea Johnson is a spokeswoman for the Southern Association of Colleges and Schools Commission on Colleges. She told The Associated Press on Wednesday that the commission sent Liberty a letter asking it to respond to recent "vast" reports.Johnson declined to provide details about the letter, which Liberty spokesman Scott Lamb says the university hasn't received. Johnson says the college is accredited and has no sanctions against it.Liberty is the nation's highest-profile evangelical college. Falwell has previously told AP that the news reports stem from an "attempted coup" orchestrated by disgruntled former board members and employees.
CENTREVILLE, Va. (AP) — A coalition of activists is pushing for Virginia to issue driver's licenses to residents regardless of their immigration status. The Drive Virginia Forward campaign will launch its effort Tuesday with a press conference in Centreville. The Legal Aid Justice Center and the immigrant-advocacy group CASA are among the groups sponsoring the campaign. The awareness campaign will include a seven-day march from Virginia Beach to Richmond beginning Saturday. The group says granting driver's licenses in Virginia regardless of legal status would befit more than 200,000 immigrants in the state and make roads safer.
RICHMOND, Va. (AP) – Four news organizations have filed a federal lawsuit alleging that the Virginia Department of Corrections is violating the First Amendment by limiting the public's access to executions.The lawsuit filed in federal court Monday seeks a court order to ensure the public can view the execution process in its entirety.Virginia's current execution protocol requires that curtains cover the viewing window during "crucial steps" in the process of carrying out a lethal injection or electrocution – the two execution methods allowed under state law.The suit says the curtains prevents public monitoring of how long it takes to place IV lines for a lethal injection and whether the inmate experiences pain early on.The news organizations suing are: The Associated Press; Guardian News & Media LLC; BH Media Group, owner of the Richmond Times-Dispatch; and Gannett Co., Inc., owner of The News Leader of Staunton, Virginia.