LYNCHBURG, Va. (AP) _ Genworth has announced the layoff of about 80 employees, including 35 in Lynchburg. The News & Advance reported Monday that Genworth Financial announced the layoffs of 35 people in Lynchburg and 21 people in Richmond. The rest are remote workers. Henrico County-based Genworth is temporarily suspending the sales of individual long-term care insurance and income Assurance Annuity products through brokerage general agencies. Instead, it'll be distributing these products directly to consumers and through affinity and association programs along with other distribution channels. Genworth Financial spokesperson Julie Westermann says they'll continue to sell group long-term care insurance through their traditional channels. Impacted employees will receive at least a 60-day notice of the layoff and are eligible to receive transition benefits. Employees in good standing can apply for any open position at Genworth.
MORGANTOWN, W.Va. (AP) – Authorities say the man who died in a shootout with the U.S. Marshals Service near West Virginia University is the same person who was wanted for shooting a police officer in Virginia last month.The Morgantown Police Department on Thursday says Donquale Gray fired at marshals as he attempted to flee from them during a pursuit near the college Wednesday. At least one marshal shot back, and Gray was found dead at the scene.Police say the 25-year-old Gray shot a Bluefield, Virginia, police officer during a Feb. 16 traffic stop. Officers returned fire and the car was found abandoned hours later in West Virginia. The officer who was shot was reported to be treated for non-life-threatening injuries.Autopsy results for Gray are pending.
RICHMOND, Va. (AP) – Virginia Attorney General Mark Herring says he's focused on repairing the damage he caused by recently revealing he wore blackface in college, but he hasn't ruled out a future run for governor.Herring made the comments Monday during an interview on The Kojo Nnamdi Show on WAMU in Washington. It was his first interview since he admitted on Feb. 6 to wearing blackface while a student at the University of Virginia.Herring says he wants to combat institutional racism as attorney general. He also says his previously announced plans to run for governor in 2021 are the "last thing" on his mind. But he did not say Monday that he wouldn't run.Herring is one of Virginia's top three Democrats, all of whom have been embroiled in scandal recently.
RICHMOND, Va. (AP) — A former Virginia high school teacher was sentenced Friday to nearly three years in prison for hacking into private digital accounts of celebrities and others.Christopher Brannan was the fifth person charged in the 2014 "celebgate" scandal in which hackers obtained nude photographs and other private information from more than 200 people. Actresses Jennifer Lawrence and Mary Elizabeth Winstead are among the celebrities who've said they were victims.Prosecutors alleged in court documents that Brannan hacked email accounts by answering security questions he could easily research by reviewing victims' Facebook accounts. They said he also gained access to private accounts by using phishing email accounts designed to look like security accounts from Apple. Brannan then accessed the victim's email accounts and searched for personal information, including nude photographs.Brannan, 31, pleaded guilty in October to aggravated identity theft and unauthorized access to a protected computer.He apologized Friday before being sentenced to 34 months in prison. Brannan said he suffered from anxiety and depression, and became addicted to pornography."I let addiction take control of me and I deeply regret that," he said.Brannan was a special education teacher at Lee-Davis High School in Mechanicsville from 2013 to 2015. Court documents say he admitted hacking or trying to hack accounts of current and former teachers and students at the high school.Under a plea agreement, both prosecutors and Brannan's lawyer recommended the 34-month sentence.Assistant U.S. Attorney Jessica Aber told U.S. District Judge Henry Hudson that the volume of intrusions was enormous."It's truly an immense invasion of privacy," she said. Brannan's lawyer, Abraham Del Rio III, told Hudson that Brannan coped with anxiety and depression by viewing online pornography.After hearing from Del Rio, Hudson told Brannan he was still "a little bit perplexed" about why someone with a good job who seemed to be on a good path in life would hack into private accounts."These are questions that I've spent a lot of time asking myself," Brannan said.Brannan was ordered to begin his sentence April 1.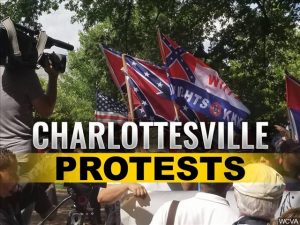 CHARLOTTESVILLE, Va. (AP) — The organizers of the 2017 deadly white nationalist rally in Charlottesville, Virginia, have asked to voluntarily dismiss a lawsuit they filed against city and police officials. The Daily Progress
reports
the recent motion does not specify why the Unite the Right organizers are dropping the lawsuit filed in November. The plaintiffs are Jason Kessler, white nationalist group Identity Evropa and neo-Nazi groups National Socialist Movement and Traditionalist Worker's Party. The lawsuit said by issuing orders not to engage crowds, authorities allowed a "heckler's veto," in effect suppressing speech by the possibility of violent reactions.The plaintiffs have moved to dismiss the lawsuit without prejudice, which means the case could be filed again at a later date. Kessler filed a similar lawsuit last March that was voluntarily dismissed in August.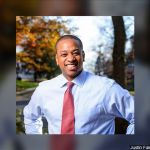 RICHMOND, Va. (AP) — Embattled Virginia Lt. Gov. Justin Fairfax compared himself to Jim Crow-era lynching victims in a surprise speech Sunday, as he resists widespread calls to resign prompted by allegations of sexual assault. Fairfax strongly defended himself and lashed out at his critics from his rostrum in the state Senate as the 2019 legislative session was coming to a close. "I've heard much about anti-lynching on the floor of this very Senate, where people were not given any due process whatsoever, and we rue that," Fairfax said, referencing legislation the General Assembly passed expressing "profound regret" for lynchings in Virginia between 1877 and 1950."And we talk about hundreds, at least 100 terror lynchings that have happened in the Commonwealth of Virginia under those very same auspices. And yet we stand here in a rush to judgment with nothing but accusations and no facts and we decide that we are willing to do the same thing," Fairfax said. When he finished his five-minute impromptu speech, stunned senators sat in awkward silence.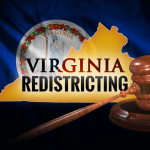 RICHMOND, Va. (AP) — Virginia lawmakers approved a sweeping overhaul Saturday of how legislative and congressional maps are drawn, despite strong objections from some black legislators. The House and Senate approved a proposed constitutional amendment that would create a new commission empowered to draw legislative and congressional maps during the next redistricting process in 2021, a change from the current practice of lawmakers drawing the maps themselves. The measure must be approved again by the General Assembly next year, and then by voters, to take effect.
RICHMOND, Va. (AP) — Virginia lawmakers are unveiling a budget plan that gives increased raises to state workers and public school teachers, freezes tuition increases at state universities and pads Virginia's rainy day accounts. The House and Senate presented their joint budget proposal Saturday. Lawmakers did not immediately say when they would vote to finalize it. A stronger-than-expected state economy helped give lawmakers hundreds of millions of dollars in additional funds to spend this year. Much of it is going into public education, including pay raises, more school counselors and increased undergraduate financial aid. Black lawmakers said they were satisfied that the Republican-led budget committees increased funding for school districts with a high concentration of low-income students but said Gov. Ralph Northam should try to add even money through an amendment.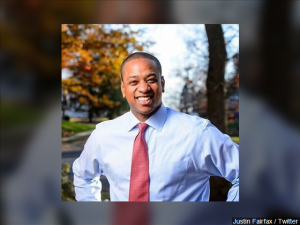 RICHMOND, Va. (AP) — Virginia House Republicans have announced plans to hold a meeting where Lt. Gov. Justin Fairfax and the two women who have accused him of sexual assault can testify. Republican Del. Rob Bell said Friday that the House Courts of Justice Committee plans to invite Vanessa Tyson, Meredith Watson and Fairfax for a "chance to be heard" at an unnamed future hearing date. The two women have recently come forward with allegations that Fairfax, a Democrat, sexually assaulted them years ago. Both women have criticized the General Assembly's handling of their allegations. Fairfax has denied both accusations and said the matters should be investigated by law enforcement authorities. Friday's announcement is likely to set off a fierce partisan brawl, as Democrats have strongly resisted calls for the General Assembly to investigate.
RICHMOND, Va. (AP) – Virginia Gov. Ralph Northam says he is forgoing a racial reconciliation event at a historically black school after student leaders asked him not to attend.Local news outlets report student leaders at Virginia Union University asked Northam in a letter dated Monday not to attend Thursday's scheduled commemoration of students who protested segregation in Richmond almost 60 years ago. Student government president Jamon Phenix said Northam's visit could overshadow the tribute.It was to be Northam's first stop in his planned reconciliation tour after it was revealed that a racist photograph appeared on his 1984 medical school yearbook page. Instead, he tweeted that he would host the civil rights activists at the Executive Mansion on Friday. Northam accepted an invitation by Phenix "for future dialogue" on race, reconciliation and equity.
Test