RICHMOND, Va. (AP) – A report on Virginia's response to a violent white nationalist rally this summer has found some missteps by law enforcement, including a "chaotic scene" in a joint incident command center and little "on-the-ground cooperation" between agencies. The report prepared by the International Association of Chiefs of Police is the second independent review released this month on the deadly Aug. 12 rally in Charlottesville. Some of the report's findings overlap with a blistering, much longer report by former U.S. Attorney Tim Heaphy, who conducted a review for the city. But it is generally far less critical of the state's response. The report says city officials "spoke very highly of the support they received from the Commonwealth."
It says cooperation "among all parties" during the planning stage was "excellent."
ROANOKE, Va. (AP) – A gasoline pipe that serves the Lynchburg and Roanoke regions is scheduled to close next year, meaning pricier gas would need to be trucked in. The Roanoke Times reports the issue is the physical condition of Colonial Pipeline's buried fuel-delivery spur that pumps petroleum products to more than 30 above-ground vats in Montvale. The line has extensive upkeep needs and a company official says Colonial isn't willing to spend the money. Unless the company reverses course, tanker trucks will have to bring in fuel for gas stations from north and east of Roanoke to Martinsville and Wytheville. Michael O'Connor is president and CEO of the Virginia Petroleum Convenience and Grocery Association. He predicts pump prices in the region will rise by 4 to 6 cents a gallon unless the shutdown is averted.
NORFOLK, Va. (AP) – A 12-hour standoff near the campus of Old Dominion University in Virginia ended with a fugitive taken into custody. News outlets report Deputy U.S. Marshal Chris Leuer says the man wanted on an outstanding federal arrest warrant had been hiding in the attic of a house under insulation, and was taken into custody shortly after 2 a.m. Tuesday. Norfolk police spokesman Daniel Hudson said officers were notified of the attempt to apprehend a fugitive at 1:35 p.m. Monday. Campus police and members of the Bureau of Alcohol, Tobacco, Firearms and Explosives also assisted. ODU spokesman John Cawley said an alert sent at 2:30 p.m. instructed students and faculty to stay out of the area, a block away from the university's convocation center. Further details haven't been released.
RICHMOND, Va. (AP) _ The Catholic Diocese of Richmond has a new bishop. Pope Francis has appointed the Most Rev. Barry C. Knestout. The 55-year-old was the auxiliary bishop for the Archdiocese of Washington. Knestout will be the diocese's 13th bishop, and he was introduced this morning at a Richmond news conference:
The Catholic Diocese of Richmond includes all of central and southern Virginia, as well as the Eastern Shore. The diocese has 153 parishes and more than 220,000 active Catholics. Knestout succeeds Bishop Francis DiLorenzo, who died in August at the age of  75. According to the Richmond Diocese, Knestout grew up in Bowie, Maryland. He earned an architecture degree from the University of Maryland before beginning his studies at Mount St. Mary's seminary in Emmitsburg, Maryland. He was ordained a priest in 1989
ALEXANDRIA, Va. (AP) – The first law enforcement officer in the U.S. ever to be charged with a terrorism offense is going to trial. Jury selection begins Tuesday in federal court in Alexandria, Virginia, in the case against Nicholas Young, who was a police officer in the region's Metro
system when he was arrested last year in a government sting. Prosecutors say Young bought nearly $250 in gift cards he intended for the Islamic State group, giving the cards to an individual who turned out to be an FBI source. Young's lawyers say the sting operation amounts to entrapment. Documents show Young had been under surveillance since 2010. The two-week trial is expected to include evidence that Young trafficked in Nazi memorabilia, evidence that Young's lawyers wanted tossed out as overly inflammatory.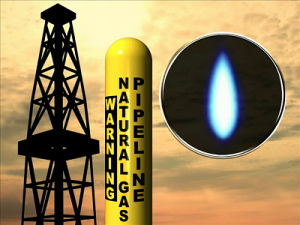 RICHMOND, Va. (AP) — Hundreds of people from across Virginia have rallied in Richmond to protest two proposed natural gas pipelines that would cross the state. Landowners, activists, a state lawmaker and two newly elected delegates were among those gathered at Capitol Square on Saturday to oppose the Mountain Valley and Atlantic Coast pipelines. Speakers addressed the crowd before attendees marched peacefully to a theater for a concert. Organizers said more than 500 people attended.
The protest comes ahead of a crucial permitting decision by the State Water Control Board on whether to grant water quality certifications to the projects. Opponents say the pipelines will degrade water quality, infringe on property rights and further commit the region to fossil fuels. Supporters say the projects will create jobs, boost economic developments and lower energy costs.
RICHMOND, Va. (AP) — Economic development officials in Virginia are refusing to say what the state pitched in an effort to lure Amazon's coveted second headquarters.
The Richmond Times-Dispatch asked to see the proposals the Virginia Economic Development Partnership submitted to Amazon as it searches for a second home base.
The Seattle-based online retail giant has promised 50,000 new jobs and construction spending of more than $5 billion. Amazon has also made clear that tax breaks and grants will be a big factor in its decision.
The economic development organization denied the newspaper's request, citing three discretionary exemptions under Virginia's Freedom of Information Act.
VEDP's general counsel wrote that releasing the proposal could jeopardize future attempts to attract companies to Virginia.
The Greater Richmond Partnership, a public-private entity that led the region's effort to land the project, also denied a Times-Dispatch request for its proposal.
CHARLOTTESVILLE, Va. (AP) — An independent report that found serious police and government failures in responding to violence at a white nationalist rally in Charlottesville this summer also accuses police agencies of putting up roadblocks to the investigation.
The report released Friday by former U.S. Attorney Tim Heaphy said Virginia State Police refused to make commanders on the ground at the Aug. 12 rally available for interviews or to provide most documents requested. It also said Charlottesville Police Chief Al Thomas deleted relevant text messages and made officers fearful of retaliation for speaking with investigators.
Thomas' lawyer denied texts were deleted. He spoke at a news conference in which community activists peppered Heaphy with questions and shouted at Thomas, illustrating the deep distrust between some of Charlottesville's citizens and law enforcement after white nationalists descended on the Virginia city over its decision to remove a Confederate monument.
"We are a community divided. We are still a community in crisis," Thomas said.
The report's findings come a little over three months after the rally, which was believed to be the largest gathering of white nationalists in at least a decade. Street fights erupted between white nationalists and counterdemonstrators before the event officially began, and the brawling lasted nearly an hour in view of officers until authorities forced the crowd to disband.
Later, as counterdemonstrators were peacefully marching downtown, a car drove into the crowd, killing 32-year-old Heather Heyer and injuring many more.
Heaphy's report was sharply critical of Thomas' response as the violence began to escalate that day.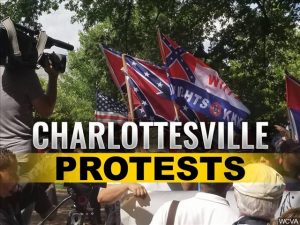 CHARLOTTESVILLE, Va. (AP) _ A former federal prosecutor says the law enforcement response to a white nationalist rally this summer in Charlottesville, Virginia, that erupted in violence was a series of failures. The findings of former U.S. Attorney Tim Heaphy's monthslong investigation were unveiled Friday. City officials asked him to conduct the review after facing scathing criticism over the Aug. 12 rally. Heaphy found a lack of preparation and poor coordination between city and state police, including the fact that they were unable to communicate that day by radio. The report says a school resource officer posted in the area where a car plowed into counterprotesters was removed over concerns about safety and not replaced.
RICHMOND, Va. (AP) – A Virginia judge has been removed from his position after he acknowledged contacting two witnesses in his wife's federal corruption case. The Supreme Court of Virginia ruled this week that Judge Kurt Pomrenke violated the Virginia Canons of Justice. Pomrenke was removed from the 28th District juvenile and domestic relations bench. In a written statement, the judge's lawyer said Pomrenke is disappointed, but respects the court's decision. Pomrenke was sentenced to two months in jail Thursday and ordered to pay a $1,000 fine after he was found guilty earlier this year on a contempt of court charge in connection with his wife's case. Stacey Pomrenke, a former chief financial officer of Bristol Virginia Utilities, is currently serving a three-year prison term on conspiracy and wire fraud charges.