Lynchburg Police Chief Raul Diaz is resigning to accept a federal position. Diaz says he will lead a U.S. Air Force Office of Special Investigations mission overseas. Diaz will step down from his city duties September first. He has led Lynchburg Police since November of 2015.
From Lynchburg Police Chief Raul Diaz: In April 2018, I was contacted and presented with an opportunity to lead a United States Air Force Office of Special Investigations (USAFOSI) mission overseas. Acceptance of this assignment would entail going back on active duty status and relocating over seas. The assignment equates to a career-broadening opportunity in Federal Law Enforcement with global impact. Due to the requirements of the mission, I was only given a small window of time for my decision. After serious contemplation and discussion with family and the City Manager, I determined that I would accept the USAFOSI assignment. I will be retiring from the LPD effective as of September 01, 2018. I have chosen this date to remain as Chief during the Commonwealth Attorneys' (Alexandria/Virginia Beach) offices deliberations on two open cases involving my officers. I will continue as Chief addressing and responding to the findings of both cases once decisions have been reached and published. In addition, I also want to give the City Manager an opportunity to fill my position prior to my departure. I am confident in the current leadership at LPD, they are well equipped to provide stability for the employees and community through this transition and beyond.
Officials at the Franklin County Humane Society are in desperate need.  They report the shelter is full, and they are asking for help in either adopting a cat or dog, or at the very least, fostering one until space is once again available. WLNI's Denise Allen Membreno has more:
Click here for the Franklin County Humane Society Facebook page.
A Virginia Tech plant expert has confirmed the first known sighting in the state of an invasive plant that can produce really bad burns and blisters. Giant hogweed is so named for its huge flower and leaf clusters. The problem comes if you disturb it by, say, putting a weed wacker to it. That releases a sap that once on your skin, reacts to sunlight and creates serious and painful burns that can last for weeks. WLNI's Evan Jones has more:
06-19 Giant Hogweed Wrap-WLNI-WEB
Click here for full giant hogweed information and more photos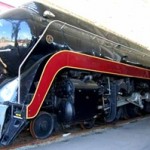 The iconic 611 steam engine will not lead any passenger excursions this year — that word over the weekend from the Virginia Museum of Transportation. But the museum is not ruling out a return in 2019. The VMT says 611 remains in working order, and there will be special events this year to allow you to see it.  WLNI's Evan Jones has more:
06-18 611 Excursions Wrap-WLNI
News release: ROANOKE, Va. (June 16, 2018) – The Virginia Museum of Transportation, Inc. announced new community events today for its iconic 611 Class J locomotive and plans to continue working to explore new opportunities for 611. 611 will not be operating public excursions in 2018, but will be participating in special events. "We are very pleased to announce that we are engaged in substantive conversations about exciting potential 2019 excursions and special appearances for 611. We will continue to seek opportunities for the public to experience a pivotal piece of American history firsthand, under steam", according to Virginia Museum of Transportation FORWARD 611 Committee Chairman, Trey Davis.
Despite the changes, annual maintenance to keep the famed locomotive operational is ongoing and expected to be finished later this summer at the North Carolina Transportation Museum (NCTM) in Spencer, NC. Upon completion, the 611 will be put back into service.
"We're working hard to ensure the public continues to have opportunities to engage with 611 and are planning unique events to provide opportunities to experience 611 under steam in 2018," said VMT Board President Will Harris. "The Virginia Museum of Transportation and NCTM are both planning special events with the locomotive in Roanoke and Spencer NC, respectively. In addition, 611 is slated to again be the highlight of Roanoke's Big Lick Train Tug on September 29, 2018."
As is the case for all mainline steam locomotives, PTC (Positive Train Control) is very likely to be a central issue in determining where and how 611 may operate in 2019 and beyond. The FORWARD 611 team at VMT has been studying potential solutions and participating in discussions with other mainline steam operators.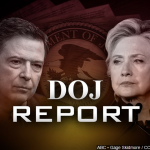 Virginia Senator Mark Warner says the Justice Department Inspector General's report released yesterday should lead Republicans to stop trying to claim FBI bias against President Trump's campaign two years ago. But Republican Congressman Bob Goodlatte says it demonstrates what he calls a shocking contrast in the ways the FBI investigated that campaign and that of Hillary Clinton — and that difference, he says, requires its own separate investigation. WLNI's Evan Jones has the story:
A lawn mower is believed responsible for starting a fire that heavily damaged a home yesterday in the Huddleston area of Bedford County. The blaze started in the garage area of the home on Amos Bridge Road and spread to other portions before firefighters gained control. A couple is displaced, and their dog died in the fire.
Senator Tim Kaine says Virginians don't like "ruthless" and "vicious" — two words challenger Corey Stewart says will be hallmarks of his campaign. Kaine promises something different, as WLNI's Evan Jones reports: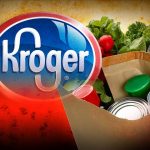 The union representing many Kroger workers in Virginia and North Carolina is holding a protest rally later today across the street from Kroger's regional headquarters in Roanoke. Kroger recently purchased eight former Farm Fresh stores in Hampton Roads, one of them directly across the street from an existing Kroger store. Workers there say they are worried about their stores' — and jobs' — futures. Kroger says it is happy to discuss concerns with workers, but a protest rally is not a productive way to do it. WLNI's Evan Jones has the story:
Genworth Financial appears to be an important step closer in its plan to be acquired by a China-based firm. It says the Committee on Foreign Investment in the United States has cleared the proposed purchase.  Genworth and China Oceanwide Holdings Group announced their plan in October 2016, but it has faced several delays involving federal and state regulatory reviews. The insurance company is one of the Lynchburg area's largest employers.
Genworth news release: RICHMOND, Va., June 9, 2018 /PRNewswire/ — China Oceanwide Holdings Group Co., Ltd. (Oceanwide) and Genworth Financial, Inc. (NYSE: GNW) today announced that the Committee on Foreign Investment in the United States (CFIUS) has completed its review of their proposed transaction and concluded that there are no unresolved national security concerns with respect to the proposed transaction.  This satisfies one of the conditions to the closing of the proposed transaction.   In connection with the CFIUS review of the proposed transaction, Genworth and Oceanwide entered into a mitigation agreement which, among other things, requires Genworth to use a U.S.-based, third-party service provider to manage and protect the personal data of Genworth's U.S. policyholders.The closing of the transaction remains subject to other conditions, including the receipt of required regulatory approvals in the U.S., China and other international jurisdictions. Genworth and Oceanwide are engaging with the relevant regulators regarding the pending applications.
A broken water main valve on Riverside Drive in Lynchburg has led to a boil water notice for parts of the city's Riverside neighborhood. Along with Riverside Drive, affected streets include Chambersville, Gilliam Avenue, Ridgelawn Place, Rolfe Avenue and the 100 to 500 blocks of Reusens Road. We have no word yet when water in those affected areas will be considered safe to drink again.
From Lynchburg City:  BOIL YOUR TAP WATER. Failure to follow this advisory could result in stomach or intestinal illness. The Virginia Department of Health in conjunction with the Lynchburg Health Department, and City of Lynchburg Department of Water Resources are advising to use boiled tap water or bottled water for drinking and cooking purposes. This precaution is necessary due a broken water main valve on Riverside Drive. The following streets are affected: Riverside Drive, Ridgelawn Place, Reusens Road (in the 100, 200, 300, 400, and 500 blocks), Chambersville Street, Gilliam Avenue and Rolfe Avenue. DO NOT DRINK TAP WATER WITHOUT BOILING IT FIRST.