Evan Jones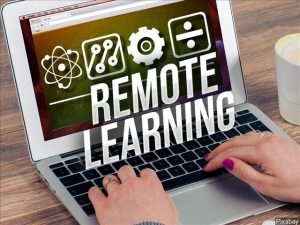 The union representing tens of thousands of Virginia Teachers says health and safety must be top priorities in deciding how schools open in person, on line, or both.  But supporters of five-day in-person instruction say anything less will put all Virginia students behind the education curve. WLNI's Evan Jones has more: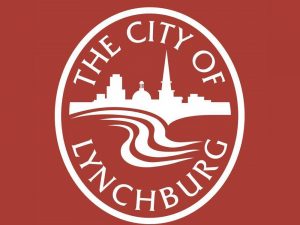 Liberty University President Jerry Falwell, Junior says he supports calls to change the name of Lynchburg. The city was named after its founder, John Lynch, but Falwell says it is too often thought to derive from the act of lynchings. An on-line petition is calling upon Lynchburg leaders to change the city's name; Falwell says he has no preference among some of the suggestions.
NEWS RELEASE: In the wake of an online petition last month to change the name of Lynchburg, Va., where most of the Liberty University campus is located, Liberty President Jerry Falwell said he would back a name change even though the term was not derived from the act of lynching.
"I personally support changing the name of the city of Lynchburg. It's been an embarrassment to Liberty University ever since we started," Falwell said. "That was one of the reasons Liberty's original name was changed from Lynchburg Baptist College to Liberty Baptist College in 1976."
He explained that people who do not know that the city was named for its founder, John Lynch, automatically think the name has a negative connotation. He said a name change would permanently eliminate any stigma.
"So many people from Liberty have told me that when they travel and tell people where they're from, they're often asked, 'Why in the world would you want to live in a racist place like that?' It's because people take 'lynch' and they think it means there were lynchings here, when the truth is it was named after a Quaker."
City historians say John Lynch was a Quaker and many Quakers had to leave the state because they were hated for refusing to fight the British in the Revolutionary War.
Falwell said he is indifferent to any new names that have been suggested for the city.
The online petition to Lynchburg City Council was started last month by Lynchburg resident Daisy Howard.
"The name of a city should not have such violent, racist, and horrifying connotations," Howard writes in the petition's description. "I understand it was named after a man named John Lynch, but why do we insist on explaining that when people react to its name poorly (understandably so)? Why do we insist on defending it? We understand the power in the word. We need to erase the power that word holds over the connotation to our city."
The petition has garnered over 5,300 signatures, and Falwell said he plans to sign it as soon as possible.
The Virginia Department of Health reports 16 new confirmed or "probable" COVID-19 cases in the Lynchburg region, bringing the total to 461. The VDH attributes 177 cases to Lynchburg, an increase of eight, Amherst County holds steady at 38, two new cases in Appomattox County for a cumulative total of 46, 144 cases in Bedford County, an increase of four, and two new cases in Campbell County for a total of 56.
The Department of Health defines "probable" cases as those showing clearing COVID-19 symptoms but whose test results have not yet been returned.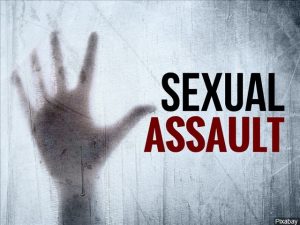 Virginia no longer has a backlog of untested rape test kits used to collect and test DNA samples from sexual assault victims, and advocates for those victims say it is about time. Attorney General Mark Herring says more than 2600 of these kits were sitting in storage when he took office — never tested — but not any more.  Herring says more than 350 of the tests have led to DNA hits, and some may lead to prosecutions. More from WLNI's Evan Jones:
RICHMOND, Va. (AP) — Virginia has eliminated a backlog of thousands of untested rape kits, becoming only the seventh state in the country to do so, Virginia Attorney General Mark Herring said Wednesday.
Herring said the project to test rape kits — some decades old — began in 2015. Since then, 2,665 rape kits have been tested, 851 new DNA profiles have been uploaded into a national DNA database and 354 "hits" have been sent to law enforcement agencies for further investigation.
Rape kits are used to collect DNA and other physical evidence from rape victims.
"Eliminating this backlog means that a wrong has been righted, that justice is closer for more survivors and that Virginia is a safer place," Herring said during a news conference.
Herring said when he first took office six years ago, he was shocked to learn the state had a backlog of nearly 3,000 untested rape kits.
Along with eliminating the backlog, the state Department of Forensic Science developed an electronic tracking system so victims and law enforcement agencies are able to check the status and location of rape kits.
Debbie Smith, a Williamsburg woman who was raped by a masked intruder in 1989, said that after her perpetrator's trial, she was shown a storage area filled with untested rape kits. She said she was heartbroken when she looked at all the kits because she knew "that each one of those women were feeling the same feelings I felt before my assailant was identified."
"These kits can contain powerful DNA evidence that can identify unknown perpetrators, long unsolved cases, prevent rapists from claiming future victims, and it can even exonerate the innocent," said Smith, the founder of Hope Exists after Rape Trauma, Inc., a nonprofit foundation, to help victims of sexual assault.
The Associated Press does not typically identify victims of sexual assault, but Smith has been a longtime public advocate for rape victims.
The state used two grants totaling $3.4 million to eliminate the backlog. The first grant of $1.4 million was used to test nearly 1,800 kits that had been collected before 2014. The second grant of $2 million was used to test about 900 kits collected been 2014 and 2016.
The total number of confirmed at "probable" cases of COVID-19 is nearing 450 in the Lynchburg region. "Probable" cases are defined as those for which patients are showing clear symptoms of the virus but have not yet had test results confirmed. The Virginia Department of Health assigns 169 cases to Lynchburg, 38 in Amherst county, 44 in Appomattox County, 140 in Bedford County and 54 in Campbell County for a total of 445. COVID-related deaths for the region are now put at six.
Statewide, the 7-day moving average of confirmed cases is currently 663; that compares to 1,150 at the end of May and the low of 551 June 21.
Governor Northam held a ceremonial bill signing today that will prohibit hand-held cellphone use when the measure takes effect about six months from now. AAA Mid-Atlantic research shows 97% of Americans cite texting or email use while driving as a serious safety concern, but 45% say they have nonetheless read one while behind the wheel in the last month. WLNI's Evan Jones has more:
07-08 Cellphone Law Wrap-WLNI WEB
A new nationwide poll conducted in part by Roanoke College finds more Americans have a generally positive opinion of local police than those who do not. But from there, the survey finds some major differences, as WLNI's Evan Jones reports:
07-08 Roanoke Poll Wrap-WLNI WEB
NEWS RELEASE: Pluralities of residents of the United States are satisfied with the performance of their local police department (45%) and think they are staffed appropriately (36%), according to a Reconnect Research/Roanoke College Poll. More respondents report that they or a family member have been helped by police in a dangerous situation (40%) than have been harassed by police (27%). A majority (54%) of those responding think that police are just as likely to use excessive force against Black or white people, while 43 percent think police are more likely to use excessive force against a Black person. The Reconnect Research/Roanoke College Poll interviewed 1,917 residents nationwide between June 18 and June 23.
Fewer than one-in-five (19%) respondents are dissatisfied with how their local police are doing their job, and 19 percent think there are too many police in their neighborhood, but almost twice as many (34%) think there are not enough police.
African-Americans are twice as likely as whites to report themselves or a family member being harassed by police and more than twice as likely to think that police are more likely to use excessive force against Blacks, and they are less than half as likely as whites to be satisfied with their local police. Yet, their experience (or a family member) of being helped by police and their view of local police staffing are similar to that of whites. Democrats and Republicans tend to agree on local police staffing, but Democrats are only about half as likely to be satisfied with their local police and more than three times as likely to think that police use force disproportionately against Blacks. They are also twice as likely as Republicans to report harassment by police. Opinions of Independents are closer to those of Democrats than to Republicans.
Race relations
Most residents (69%) agree that racial and ethnic discrimination in the United States is a problem, and 81 percent of those who think it is a problem see it as a big problem. A majority (52%) believes that race relations are worse since Donald Trump became president, while only 18 percent think relations have improved.
Two-thirds (67%) of respondents think the anger that led to the nationwide protests following the death of George Floyd in Minneapolis was justified. Not surprisingly, less than one-third (28%) think the looting of businesses was at least partially justified. And respondents are more likely to think that President Trump has made the situation worse (48%) rather than better (17%) since the protests started.
Regarding race relations, there are large disparities between the opinions of whites and Blacks, and, in most cases, the differences between Republicans and Democrats are even greater. Views among various groups are closest regarding protesters, with a majority of each subgroup seeing the anger as justified but looting as not justified. Both race and partisan disagreement is greatest in questions dealing with President Trump, but it is large in other questions as well, though less than in questions dealing with law enforcement.
President Trump and the nation
Poll respondents were slightly more likely to disapprove (47%) of the job performance of Trump than to approve (44%), but, as is seen throughout this survey, there were large differences between races (53% of whites approve of Trump; 24% of Blacks approve) and parties (80% of Republicans approve compared to only 19% of Democrats). Similarly, Republicans are much more likely than Democrats to think the country is going in the right direction (59% vs. 18%), and the same is true for whites and Blacks (39% vs. 16%). Overall, more than half of those surveyed (60%) think the country is going in the wrong direction.
Analysis
"While a plurality of U.S. residents are satisfied with the performance of their local police, there are large differences when looking at the opinions of partisan and racial subgroups," said Dr. Harry Wilson, director of Roanoke College's Institute for Policy and Opinion Research. "Even groups who are unhappy with the performance of their local police tend to think there are not enough police rather than too many."
"A majority of those polled see race discrimination as a problem (and those who do see it as a big problem) and think the anger felt by protestors was justified while looting was not. Subgroups differences are evident here also, although they are not as great as the differences regarding law enforcement."
"The partisan and race differences seen here are common in all political polls. While we might say that it seems at times that Blacks and whites live in different countries, it is often the case that Democrats and Republicans inhabit different planets."
Methodology
Interviewing for The Reconnect Research/Roanoke College Poll was conducted between June 18 and June 23, 2020. A total of 1,917 U.S. residents provided substantive responses to at least five of ten key questions and are included in this analysis. Telephone interviews were conducted in English and Spanish, with 8 percent of interviews conducted in Spanish. Survox, by Enghouse Interactive, conducted the Interactive Voice Response (IVR) data collection. Reconnect Research provided the Redirected Inbound Call Sampling (RICS) sample for this survey.
The national sample of the U.S., including Alaska and Hawaii, consisted of adults aged 18 years or older, who were placing a telephone call. The sampling frame was a set of phone calls that were placed 24 hours a day during the fielding period in which the call did not reach its intended party and was redirected by the telephone service company handling the call to Reconnect Research. When someone dialed a nonworking number, rather than playing an "error" message and ending the call, the caller was redirected to the survey recruitment and data collection system.
The introductory IVR script that was used to screen and recruit respondents is included in the topline. A total of 45,853 redirected calls were used for this survey. Of the 45,853 calls, 2,886 started the questionnaire or 6.3%.  Of the 45,853 calls, 1,959 answered the final substantive question of the survey or 4.3%. Any respondent who did not provide a substantive response to at least five questions, excluding demographics, was removed from the data set, yielding a total of 1,917 respondents.
Reconnect Research developed the questionnaire, with The Institute for Policy and Opinion Research (IPOR) review and supplied IPOR with a weighted dataset. To reduce the likelihood of nonignorable primacy effects (which is common with IVR data collection) in the final data, some questions had their response options spoken in a reverse order a random half of the time. IPOR and Reconnect Research analyzed some of the findings independent of each other.
RICS produces a nonprobability sample, which research has suggested does quite well in terms of representing the U.S. national population. RICS unweighted final samples often have a considerably larger portion of low-educational attainment and minority respondents than the unweighted final samples for outbound telephone surveys. On other demographic characteristics, RICS unweighted final samples match population parameters, including geographic location, fairly well.
The data were statistically weighted for geographic location, gender, education, age, race, Hispanicity, language of the respondent, and political party affiliation based on the American Community Survey of the U.S. Census Bureau. The design effect (deff) associated with the weighting was 1.24.
Nonprobability samples do not allow the use of a traditional margin of sampling error. If this was a probability sample, which it is not, the estimate of sampling error would be approximately ±2.5 pp, including the design effect. However, there is no margin of error associated with this survey.
A copy of the questionnaire, topline, and select crosstabs may be found here.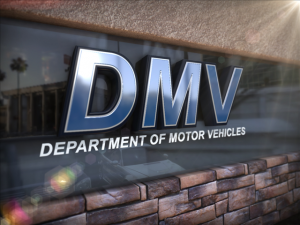 Virginia's DMV reopens three more customer service centers today in Southside and southwest Virginia, bringing the total statewide number close to 40, but several in our region remain closed. They include Altavista, Bedford and Lexington. Officials ask for patience as the re-opening process continues. The latest from WLNI's Evan Jones:
07-06 DMV Reopenings Wrap-WLNI WEB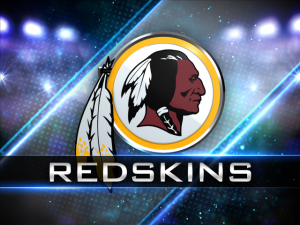 The Washington Redskins released a statement today saying they will begin a review of the team's name. The Redskins have long resisted calls to change that name, but owner Dan Snyder says this move follows "recent events around our country and feedback from our community". Critics say the team's name is a slur against Native Americans.
WASHINGTON STATEMENT: "In light of recent events around our country and feedback from our community, the Washington Redskins are announcing the team will undergo a thorough review of the team's name. This review formalizes the initial discussions the team has been having with the league in recent weeks.
Dan Snyder, Owner of the Washington Redskins, stated, "This process allows the team to take into account not only the proud tradition and history of the franchise but also input from our alumni, the organization, sponsors, the National Football League and the local community it is proud to represent on and off the field."
Ron Rivera, Head Coach of the Washington Redskins remarked, "This issue is of personal importance to me and I look forward to working closely with Dan Snyder to make sure we continue the mission of honoring and supporting Native Americans and our Military."
We believe this review can and will be conducted with the best interest of all in mind."
—
WASHINGTON (AP) — The Washington Redskins began a "thorough review" of their nickname Friday, a significant step toward moving on from what experts and advocates call a "dictionary-defined racial slur."
Even though owner Dan Snyder had shown no willingness to change the name since buying the team in 1999, the recent national conversation on race has renewed opposition to the name and prompted sponsors to speak up. With support from the NFL, it may finally lead to a new moniker for the long-struggling storied franchise with long-ago Super Bowl success.
"In the last few weeks, we have had ongoing discussions with Dan, and we are supportive of this important step," Commissioner Roger Goodell said.
In a statement, the team said recent events around the U.S. and feedback from the community prompted the formal review.
"This process allows the team to take into account not only the proud tradition and history of the franchise but also input from our alumni, the organization, sponsors, the National Football League and the local community it is proud to represent on and off the field," Snyder said.
Asked last month about the name, a spokesman said the team had no comment. But this week marked a possible sea change on the issue with investors writing to FedEx, PepsiCo and other sponsors hoping they woould influence change.
FedEx was the first to act publicly. The title sponsor of the team's stadium in Landover Maryland, FedEx said Thursday, "We have communicated to the team in Washington our request that they change the team name." FedEx paid $205 million in 1999 for the naming rights to the stadium.
On Thursday night, Nike appeared to remove all Redskins gear from its online store. Nike did not respond to multiple messages seeking comment. PepsiCo did not immediately respond to an email Friday seeking comment.
Coach Ron Rivera, who said in a recent radio interview now is not the time to discuss the name, called it "an issue of personal importance." Rivera, who is of Mexican and Puerto Rican descent and is the only Hispanic head coach currently in the NFL, added he'd work closely with Snyder during the process.
Washington mayor Muriel Bowser said recently the name was an "obstacle" to the team building a stadium in the District. The current lease at FedEx Field expires in 2027, and the old RFK Stadium site in Washington is one of several options for the team's new headquarters, along with locations in Maryland and Virginia.
The team in late June removed racist founder George Preston Marshall from its Ring of Fame. A monument of Marshall was also removed from the RFK Stadium site.
Marshall's granddaughter supported those moves and recently told The Associated Press she's fine with the team changing its name.
"I think if anybody's offended that they should change the name," Wright said. "I've always felt that way."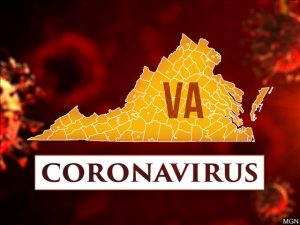 State health officials say they are working to determine why COVID-19 test results at some nursing homes and assisted living centers are taking up to a week to be returned. State Epidemiologist Laurie Forlano acknowledged yesterday that some facilities report the results aren't coming back for up to a week. WLNI's Evan Jones has more:
07-03 Nursing Homes Wrap-WLNI WEB