Evan Jones
UPDATE: Google Maps shows traffic again moving normally through the area.
PREVIOUS: An accident is slowing eastbound traffic on US 460 in the Oxford Furnace Hill area of Campbell County. Volunteers from several companies were summoned to the accident; dispatchers reported the car was overturned with three people trapped inside. Here is the dispatch call, courtesy of Toneouts:
As of 1:20 pm, Google Maps traffic shows significant delays in the eastbound lanes.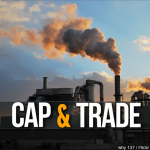 Republican leaders in the House of Delegates have started to present their strategy to maintain their narrow control of the body in November's elections. They started yesterday with energy as the focal point, saying if Democrats gain House control, their policies will lead to energy bills likely to average 10% higher. Democrats say cap and trade will mean cleaner, healthier air in Virginia. WLNI's Evan Jones has more:
09-13 Energy Costs Wrap-WLNI-WEB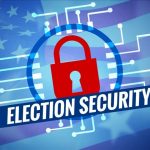 Congress is back in session, and Senator Mark Warner says it is time for the Senate to pass legislation that backers say will tighten election security — and enhance voter confidence in our election system. Opponents says it's partisan and not needed. In his role as top Democrat on the Senate Intelligence Committee, Warner says the U.S. needs to do all it can to make sure foreign governments cannot hack into American voting booths. More from WLNI's Evan Jones.
09-11 Warner-Elections Wrap-WLNI-WEB
Liberty University's official Twitter account is retweeting a story from Hill.TV that college President Jerry Falwell Junior alleges a criminal conspiracy against him by former Liberty board members. Falwell is quoted as saying he is sharing information with the FBI about stolen emails at the hands of a small group of people seeking to damage his reputation. This comes one day after a lengthy story in Politico alleged a culture of fear at Liberty.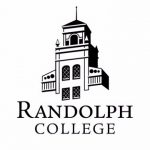 Randolph College is making a 35% cut to its listed tuition and room and board rates — but officials there say it's more a case of aligning the college's "sticker price" with what students and their families actually pay. WLNI's Evan Jones spoke with Randolph President Brad Bateman:
09-10 Tuition Cut Wrap-WLNI-WEB
 "The cost to attend Randolph College after grants and scholarships is already competitive with all of Virginia's top colleges and universities, both public and private," said Randolph President Bradley W. Bateman. "Today's change will narrow the gap between our 'sticker price' and what students and their families actually pay for a Randolph education."
The change will begin with the fall 2020 incoming class, and the College is working to ensure there will be no negative impact on current students' net tuition and fees.
"The personalized approach to college education that Randolph students enjoy is a transformative experience," Bateman said. "At a small college like ours, everyone is seen; everyone is important; everyone has a part to play. Randolph is a community that welcomes every student, and the opportunities that a Randolph education provides are limitless.
"But as college costs continue to rise, private colleges are viewed by many as overpriced and available only to a select few," he added. "As a result, our message isn't getting through to some families, who understandably won't even consider a college whose advertised price seems well out of their reach."
The fact is that for most private colleges, this "sticker price" is just a starting point. Most private colleges practice a "high-tuition/high-discount" model, offsetting high tuition costs with large financial aid packages. In fact, most private colleges only charge half of their "sticker price" after the financial aid packages have been awarded.
But most families don't know this—and as a result, the admissions process tends to favor families with the knowledge, time, and resources to navigate the system. Randolph believes this model is both unfair and unsustainable. By resetting tuition, room, and board to be closer to what families actually pay for a Randolph education, the College is doing its part to change it.
"With this tuition, room, and board reset, and our generous financial aid policies, our message is simple," Bateman said. "If you're interested in a high-quality education at a place where every student gets personalized attention from outstanding professors, Randolph College can make that kind of education affordable for your family. We offer a lifetime of opportunity at a very affordable price."
The news of this price reset is just one of many exciting things happening this year at Randolph. In addition to a major technology upgrade this summer, the College has made numerous other improvements on campus. The gymnasium received extensive renovations, and the stadium turf and tennis courts were refurbished. In addition, Randolph looks forward to the ongoing renovation of the athletic building over the coming year. The M.F.A. program continues to grow dramatically and is drawing talented students and esteemed faculty from all over the nation. The College also added a new data science minor, and thanks to a grant from the Endeavor Foundation, began a new college transition program for first-years this summer.
"There is much going on, and even more to be proud of here at Randolph," Bateman said.
UPDATE: David Allen Coe's guitar belt is back with its rightful owner. With the help of Crime Stoppers tipsters, Lynchburg Police Department Detective Davis positively identified and located the suspect who stole the handmade, 30-year-old guitar belt on August 9, 2019 after a show at Phase 2 Dining & Entertainment.
After locating the guitar belt earlier this week, Detective Davis spoke with David's wife, Kimberly Coe.  She said David's 80th birthday is September 6, 2019 and indicated that she wanted to keep the recovery of the belt under wraps so she could surprise David while on stage Saturday night in Tennessee.
Detective Davis worked with Kimberly to get the belt back before the evening show so this could happen. At the conclusion of his show, David received his recovered belt.
Charges related to the belt larceny are pending.
PREVIOUS: Lynchburg Police say somebody stole the guitar belt from country singer David Allen Coe shortly after his August performance at Phase 2 Dining and Entertainment. Police say it resembles a weight lifting belt. Anyone with information is asked to contact investigators. If you are not familiar with David Allen Coe, he is a long-time singer-songwriter whose writing credits include #1 country hit "Take this Job and Shove It."
NEWS RELEASE: The Lynchburg Police Department is investigating a larceny that took place during an August concert at Phase 2 Dining & Entertainment. On August 9, 2019, David Allen Coe held a concert at 4009 Murray Place. Sometime after he exited the stage around 11:00 p.m., his guitar belt was stolen. The guitar belt is leather, has two buckles, contains various metal studs, and resembles a weight lifting belt.This is an ongoing investigation. Any additional information will be released as an update to this news release. Anyone with information about this incident is asked to contact Det. Davis at (434) 455-6166 or Crime Stoppers at (888) 798-5900. Enter a tip online at http://p3tips.com or use the P3 app on a mobile device.
ALEXANDRIA, Va. (AP) — Three couples planning to get married in Virginia have filed a federal lawsuit challenging a state requirement that they disclose their race on their marriage application. Lawyer Victor Glasberg says the requirement is a vestige of Virginia's Jim Crow laws and that Virginia is one of only eight states requiring marriage applicants to disclose their race. He filed the lawsuit Thursday in Alexandria. According to the lawsuit, one Virginia county provided a list of more than 200 potential races to a couple that questioned the requirement. It included "American," ″Aryan," ″Moor" and "Mulatto." A spokesman for Virginia Attorney General Mark Herring told the Richmond Times-Dispatch that the office will examine the complaint closely and determine how to proceed. Glasberg says he does not think Herring should defend the law.
NEWS RELEASE: The Lynchburg Police Department is investigating a report of a malicious wounding on Chambers Street last night.
On September 5, 2019 at 9:51 p.m., officers responded to the 400-block of Chambers Street for a report of a malicious wounding. One male had suffered a non-life threatening injury to his foot. He gave a description of a suspect who officers identified and detained near the scene.
After further investigation, officers determined the man had shot himself in the foot and gave false information about a suspect. Ronnie Eugene Moore III, 27, of Lynchburg, was charged with filing a false report to police, possession of a stolen firearm, and possession of firearm by a convicted felon. He is being held in the Lynchburg Detention Center without bond. Linda Hardin, 40, of Lynchburg, is charged with filing a false report to police. She was released on bond.
This is an ongoing investigation. Any additional information will be released as an update to this news release.
Anyone with information about this incident is asked to contact Det. Miller at (434) 455-6160 or Crime Stoppers at (888) 798-5900. Enter a tip online at http://p3tips.com or use the P3 app on a mobile device.
The Virginia Department of Education has named a Bedford County 2nd grade  teacher the region's Teacher of the Year. It means Amy Mallow is one of eight regional winners now in the running for Virginia Teacher of the Year. Mallow teaches at Huddleston Elementary.
NEWS RELEASE: — Eight teachers today learned of their selection as 2020 Virginia Regional Teachers of the Year during surprise classroom visits, school assemblies and announcements.
First Lady Pamela Northam — a former elementary and high school teacher — was on hand in Loudoun County for the Region 4 announcement; Secretary of Education Atif Qarni — a former middle school and adult education teacher — participated in the Region 3 announcement in Northumberland County; and Superintendent of Public Instruction James Lane was in Mecklenburg County for the Region 8 announcement.
"We can never do enough to celebrate the commonwealth's outstanding teachers and the passion they bring to preparing young Virginians for success in school and beyond," Northam said. "All of the educators selected today as 2020 Virginia Regional Teachers of the Year are recognized by their colleagues and school divisions as the best of the best."
"We ask a lot of our teachers and the eight outstanding educators honored this morning represent the thousands of teachers in Virginia's public schools who deliver every day by making a difference in the lives of their students and communities," Qarni said. "Each of them is an ambassador for the teaching profession and the commonwealth's public schools."
"Our 2020 Virginia Regional Teachers of the Year represent different content areas and grade levels but they are all dedicated to providing challenging instruction that meets the needs of all of their students, regardless of background," Lane said. "They are experts in the content they teach and in creating engaging activities, projects and assessments that incorporate the Five C's: critical thinking, creative thinking, communication, collaboration and citizenship."
The eight 2020 Virginia Regional Teachers of the Year announced today are as follows:
· Gregory Patrick Lyndaker, an Advanced Placement and International Baccalaureate Psychology teacher at Henrico High in Henrico County (Region 1)
· Rachel Kathryn Thompson, an International Baccalaureate World Language Spanish and Advanced Placement Capstone Seminar teacher at Princess Anne High School in Virginia Beach (Region 2)
· Latasha Marlene Lee, a choral music teacher at Northumberland Middle and Northumberland High in Northumberland County (Region 3)
· Jennifer Renee Rodgers, an Advanced Placement United States and Comparative Government and Politics, Academic Government, Modern International Relations, and Global Social Issues teacher at Dominion High in Loudoun County (Region 4)
· Amy Marie Mallow, a second-grade teacher at Huddleston Elementary in Bedford County (Region 5)
· Andrea Carson Johnson, a 12th-grade English and English 12 College Preparatory teacher at Salem High in Salem (Region 6)
· Sarah Lea Deel, a science teacher at Marion Senior High in Smyth County (Region 7)
· Michelle Rae Howell, a special education teacher at LaCrosse Elementary in Mecklenburg County (Region 8)
The teachers were selected from among candidates nominated by school divisions in each of the state's eight superintendents regions. The candidates submitted portfolios highlighting their accomplishments, educational philosophies and community activities.
A panel, including classroom teachers, representatives of professional and educational associations, and the business community reviewed the portfolios and selected the eight regional teachers of the year. Next month, the panel will interview each of the eight regional teachers to select the 2020 Virginia Teacher of the Year. The decision will be announced on Monday, October 7 during a ceremony at the Virginia Museum of Fine Arts in Richmond.
The 2020 Virginia Teacher of the Year will be the commonwealth's nominee in the National Teacher of the Year Program. The recognition is given by the Council of Chief State School Officers and program partners. Three previous Virginia teachers — B. Philip Bigler, the 1998 Virginia Teacher of the Year, Mary V. Bicouvaris, the 1989 Virginia Teacher of the Year, and Rodney A. Robinson, the 2019 Virginia Teacher of the Year — went on to be named National Teachers of the Year.
SEPTEMBER 5 UPDATE: The former Radford University student charged with fatally stabbing her college roommate has waived her right to a preliminary hearing. The attorney for Luisa Cutting told the court there are "significant mental issues" related to the killing. Cutting made her first court appearance since she was charged with second-degree murder in the death of Alexa Cannon. The case is scheduled to go next before a grand jury September 13.
JANUARY 25: Radford Police identify the person fatally stabbed Thursday as Alexa Cannon. Police say she was a Radford University student who is formerly from Roanoke. 21-year-old Luisa Cutting is charged with second degree murder.
PREVIOUS: A Radford University student is charged with fatally stabbing another woman. 21-year-old Luisa Cutting of Culpepper County faces a second-degree murder charge. Radford City Police say they were called this morning to a residence where they found the victim dead with multiple stab wounds. They have not yet released her identity. University officials confirm Cutting has been enrolled as a student there.
An October article from the Radford student newspaper refers to a Luisa Cutting as President of the Student Latino Alliance.
From Radford City Police: On January 24, 2019 at 7:45 a.m. the Radford City Police Department was dispatched to the 1200 block of Clement Street in reference to a 911 call. Upon arrival officers located a deceased female who had multiple stab wounds. The victim is not being identified at this point, due to identification and next of kin notification.
After an investigation, officers have made an arrest in this incident. Luisa I. Cutting, age 21, from Jeffersonton, VA, has been charged with violating Virginia Code 18.2-32- Murder in the second degree. No further information will be released at this point. Anybody with any information is asked to contact the Radford City Police Department at (540)-731-3624, or email crimestoppers@radfordva.gov .