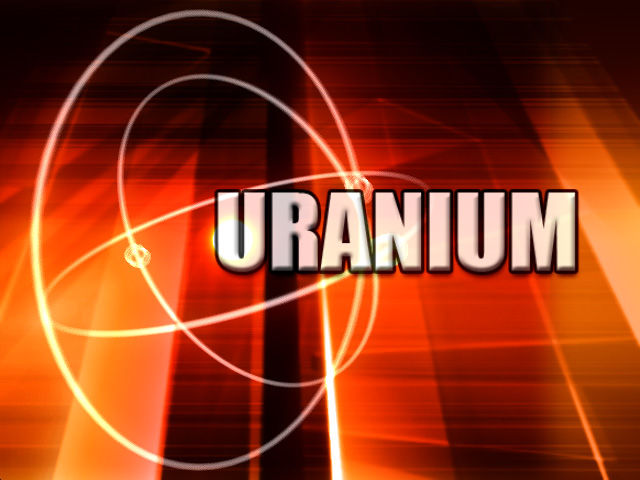 CHATHAM, Va. (AP) _ The federal government is urging the U.S. Supreme Court to take up a lawsuit over Virginia's ban on uranium mining. Attorneys for the Department of Justice and U.S. Nuclear Regulatory Commission filed a brief with the high court earlier this month supporting a Virginia company's bid to have its challenge heard. The brief says a decision last year in the case from the 4th U.S. Circuit Court of Appeals was incorrect. It also says the central question of the lawsuit is an important one that's likely to recur in other nuclear-safety contexts. Pittsylvania County-based Virginia Uranium Inc. wants to mine a huge deposit of the radioactive ore. It argues a federal law should pre-empt state regulations, which prohibit the mining. Virginia's ban has been in place since the 1980s.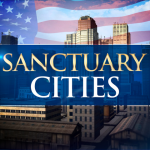 An area lawmaker's bill involving sanctuary cities was among those that failed to make it through yesterday's veto session in Richmond. Rockbridge County Delegate Ben Cline's bill stated no Virginia locality shall adopt any ordinance, policy or procedure that restricts enforcement of federal immigration laws. But Governor Northam vetoed it, and the House of Delegates did not have the two-thirds majority needed to override that action. WFIR's Evan Jones has more:
From Liberty Christian Academy: After a two year absence from the sidelines of LCA football, Coach Frank Rocco is returning as the Bulldogs head football coach.  A native of Pittsburgh, PA, Coach Rocco began his coaching career in 1983 as an assistant at Penn State University before joining the high school community in Pittsburgh, PA.  Following his high school experience, Coach Rocco served at Liberty University from 2000-2004 under Ken Karcher.  Coach Rocco began his tenure as LCA's head football coach and athletic director in the fall of 2004 and subsequently dominated the Virginia Independent School Athletic Association leading the Bulldogs to six state championships.  After leading LCA in the transition to the Virginia High School League, Coach Rocco stepped down as the LCA football coach to more intentionally focus on his responsibilities as the LCA athletic director.  Bulldog Nation is honored to have Coach Rocco back at the helm leading our boys as we compete in the Seminole District and Region 4A.  GO Bulldogs!
UPDATED Thursday 3:00 pm:  Appalachian Power's web site says almost all customers who lost service in Sunday's tornado should have that service restored by midnight Thursday. As of mid-afternoon, the utility showed about 400 Lynchburg customers still in the dark and another 42 in Amherst County.
From Lynchburg City:  Approximately 300 AEP customers are still without power in the City of Lynchburg. According to AEP, power should be restored to Link Road by 5:00 p.m. this evening, and the road will reopen at that time.
On Saturday, April 21, Lynchburg City employees are showing their love for the Lynchburg community by volunteering to assist residents impacted by the recent tornado.  Between the hours of 9:00 a.m. – 12 noon, employee volunteers will assist residents by helping them bring storm debris and brush to the curb for later pickup.  This volunteer effort is for storm-related assistance only.
Residents in need of this assistance are asked to call the City's Citizens First Customer Service Center at (434) 856-2489, by 12 noon Friday, April 20.  Residents in need of this assistance are asked to call the City's Citizens First Customer Service Center at (434) 856-2489, by 12 noon Friday, April 20.  Residents may also go online and enter the information at www.lynchburgva.gov/tornado (name, contact information and location) after business hours (5:00 p.m. – 8:30 a.m.). Please note that volunteers are not able to work in areas where large, heavy equipment is operating and are only volunteering in areas damaged by the storm.
Damages are currently estimated at over $8 million. Over 330 buildings have suffered some form of damage and of that number, 59 have major damage and 32 have been condemned.  Assessments are continuing. Read the rest of this story »
Appalachian Power says some customers in Lynchburg, Amherst County and Campbell County are likely to remain without service until late Wednesday – and in some very isolated cases with extreme damage, it may be longer. Crews must repair damage that includes broken poles and crossarms while dealing with trees that fell across power lines. WLNI's Evan Jones has more: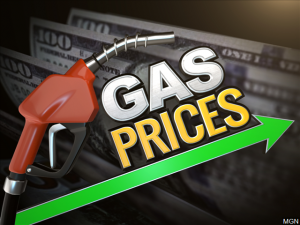 Gas prices are now at their highest level since July of 2015, and experts say it probably isn't over. Prices typically rise into late spring, but concerns over Syria and China trade are raising crude oil prices. And the U.S. is exporting more of its domestically-produced oil. Annual prices usually peak between now and early June. WLNI's Evan Jones has more:
04-16 Gas Prices Wrap-WLNI-WEB
The man charged in connection with this week's murder of Lisa Henderson withdrew his request for bond today. 21-year-old Felix Jefferson III of Lynchburg is not charged with the killing itself but with accessory after the fact. This comes as another name familiar to Henderson's is appears in an arrest warrants in the case. More from WLNI's Janet Rose:
04-13 Henderson Murder Voicer-WLNI-WEB
A vigil to remember and honor Henderson is planned for at 7:00 pm Saturday at the Appomattox County High School football field.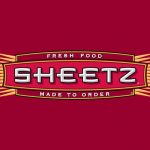 Sheetz stores across the region are looking for more full- and part-time workers, and they are conducting open job interviews all day Wednesday. Company spokesperson Nick Ruffner:
Ruffner says Sheetz plans to add 500 positions to the 2,000people already working at its 78 Virginia stores. He urges anyone interested for consideration to dress up tomorrow and head for any store ready to interview.
Click here for the Sheetz job site.
Lynchburg Police are looking for two people who they say have committed multiple credit card frauds at several city businesses. Police say they occurred Sunday, and investigators have surveillance photos of one suspect – along with the car he and accomplice are believed to be using.
News release: The Lynchburg Police Department is seeking information in reference to multiple credit card frauds that occurred throughout the day on April 8, 2018.  A victim contacted LPD in reference to noticing multiple charges on her credit card that she did not recognize. After investigating these incidents, Officer E. Francis with the Lynchburg Police Department was able to identify a suspect in the case. A dark-skinned black male, wearing a navy and light blue windbreaker, entered the Old Forest Rd. Walmart, purchased multiple items using the victim's credit card information, and then left with an accomplice in a white SUV (see attached photos). The individuals conducted the same activity at what is currently being determined as four separate businesses within the city of Lynchburg. Officer E. Francis is asking for your help in identifying the suspect shown. Anyone with information regarding this case is asked to contact Officer E. Francis with the Lynchburg Police Department at  (434) 841-5833 or call Crime Stoppers at 1-888-798-5900.
The Virginia General Assembly reconvenes tomorrow with two Republican state senators saying they favor some form of Medicaid expansion. That means plenty of behind-the-scenes maneuvering  going on in advance. More from WLNI's Evan Jones.
04-10 Special Session Wrap-WLNI-WEB