---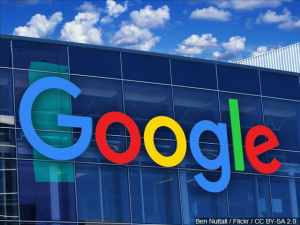 The CEO of Google says his company creates search algorithms without regard to any political ideologies, but Roanoke Congressman Bob Goodlatte and many other Republicans sounded less than convinced yesterday in Washington. More from WLNI's Evan Jones.
Governor Northam's next proposed budget will include an additional 2% raise for public school teachers, this on top of a 3% hike already budgeted. If  passed next winter in the General Assembly, it means teacher pay would increase 5% in the next school year. The proposed increase is part of a broader package of new proposed education spending in the state's next fiscal year that begins July 1, 2019.
RICHMOND, Va. (AP) _ Virginia Gov. Ralph Northam is proposing to give teachers a 5 percent pay boost next year. The governor outlined parts of his upcoming state budget proposal Tuesday that would increase funding for K-12 education and shore up the state's rainy day fund. Northam wants to spend $88 million to boost a 3 percent pay raise for teachers scheduled to take effect July 1, kicking it up to 5 percent. The governor said pay in Virginia is lagging the national average and making it harder to recruit and retain quality teachers. He's also proposing additional spending increases for at-risk students and school construction. The governor's proposals will have to pass the Republican-controlled General Assembly next year to take effect. Northam, a Democrat, will introduce his full detailed budget plan next week.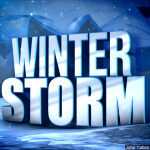 Click here for the latest school, government and business closing information.
The winter storm that dropped one of the heaviest December snowfalls in Lynchburg history has moved out, but the recovery is far from over.  Many roadways across much of the region are listed in "moderate" condition, which means they are generally snow or ice-covered.  Many others are placed in the "minor" category, indicating generally clear conditions, but with snowy or icy patches.
As of mid-morning, Lynchburg Regional Airport's website shows American Airlines ready to resume flights to and from Charlotte this afternoon. If you have air travel plans today, you should check with American before heading to the airport.
Lynchburg City refuse collection scheduled for Monday has been suspended and will be collected on Friday, December 14.  The city's leaf collection has been suspended until further notice.
As of mid-morning Monday, Appalachian Power reports almost 16,000 Virginia homes, businesses and other customers still in the dark.  The utility has not yet indicated when it expects full service to be restored.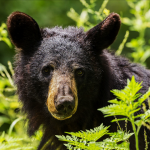 Some mama bears in the region will raise cubs next spring that are not their own — without complaining. The Department of Game and Inland Fisheries has placed radio tracking collars on eight adult female bears in south central Virginia, and when game managers find an orphaned cub, they will sneak it into a den, and the mother will usually raise it as her own. WLNI's Evan Jones has the story:
Lynchburg Police have charged a city woman with embezzling more than $20,000 from the Jefferson House apartments where she had worked as property manager. Police say 52-year-old Brenda Waller faces six felony counts.
From Lynchburg Police: On March 28, 2018, the Lynchburg Police Department received a report of possible embezzlement that was actively occurring at the Jefferson House Apartments located at 1818 Langhorne Square in Lynchburg, Virginia. Detective H. Blomquist with the Lynchburg Police Department's Criminal Investigation Division was assigned to work the case, and over the next few months, he discovered discrepancies in excess of $20,000. As a result of his investigation, Brenda Inez Waller, a 52-year-old resident of Lynchburg and the property manager of Jefferson House Apartments at that time, was interviewed and indicted on the following charges: Embezzlement (Felony) 6 counts. Waller was arrested without incident on the evening of December 6, 2018 and transported to the Blue Ridge Regional Jail where she was held without bond.
Liberty University's new head football coach acknowledges making mistakes that have deeply hurt his family, and he has no intent of doing so again. Hugh Freeze brings a record of successful coaching at many levels, most recently at the University of Mississippi. But Ole Miss let him go after learning his college-issued cellphone was calling numbers associated with escort services.
Freeze calls faith his number one core value. He was introduced this afternoon, just days after former coach Turner Gill stepped down. Athletic Director Ian McCaw says he expects  Freeze to lead the Flames' program to national prominence.
Freeze will lead the Flames as they prepare for and enter the second year of play as an independent at the FBS level. Here is his entire opening statement:
Liberty University is expected to introduce Hugh Freeze as its next head football coach Friday afternoon. Freeze has prior Division I coach experience at the University of Mississippi. He has a career head coaching record of 69-32, and at Ole Miss, his record was 39-25 in five seasons. But his tenure at Mississippi ended after the university determined he used a school-issued cell phone to call telephone numbers associated with escort services. In that same year, the NCAA had sent Ole Miss a notice of allegations of lack of institutional control.
Freeze will succeed Turner Gill, who abruptly resigned earlier this week, citing his wife's health as the main reason.
Lynchburg Police say a Sandusky Middle School student brought a knife to school Thursday, but there was no threat and no one was hurt. Police say charges are pending against the student for possessing a knife on school property.
From Lynchburg Police: On December 6, 2018, the Lynchburg Police Department received a report that a student at Sandusky Middle School had brought a knife to school. A Lynchburg Police Department SRO began to investigate after they received the initial information, and the student and the knife were subsequently located without incident. Charges for possessing a knife on school property are pending, and the investigation is still ongoing. There is no safety threat at this time. This was an isolated incident, and no one was hurt.
A 17-year-old old is charged with the overnight shooting in Madison Heights that sent a 51-year-old man to the hospital. The Amherst County Sheriff's office says the teen suspect was arrested after a brief foot chase near the shooting, a home along the 100-block of Longview Drive. Amherst County Sheriff E.W. Viar tells Reporter Andre Whitehead the victim had left the scene on his own:
12-06 Viar Bite1-WEB
Officials say they do not know if the shooter and victim knew each other, and the suspect did not live at the home. No names have been released.
News release: The Amherst County Sheriff's Office responded to a shooting that occurred this morning in Madison Heights. Deputies received the call around 3:00 am that a male subject had been shot in the home at 187 Longview Drive. The victim, a 51-year-old male, left the scene prior to deputies arriving , but was later located at Sheetz in Madison Heights. He has been transported for medical treatment for a gunshot wound to the abdomen. Upon their arrival, deputies encountered the shooter, a 17-year-old male, and after a brief foot chase was able to apprehend him. It is not known at this time whether the two individuals knew each other prior to the incident, but the juvenile did not live at the address. The juvenile was taken into custody and charged with Malicious Wounding and Use of a Firearm in Commission of a Felony. He is being held in the Lynchburg Detention Center. This incident continues to be investigated by the Sheriff's Office.
A new poll suggests Virginians are quite optimistic on the direction the commonwealth is heading — but far less so when it comes to the country. The Wason Center at Christopher Newport University asked state residents if they like the direction Virginia is heading, and 64% — almost two-thirds — said they do. Only 35% per cent say they approve of the nation's direction. More from WLNI's Evan Jones.
12-06 Virginia Poll Wrap-WLNI-WEB
Click here for full poll results