Evan Jones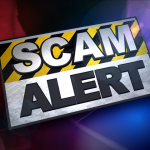 The Better Business Bureau reports on-line puppy scams are back that use phony western and Southside Virginia addresses as their locations. Scammers offer a price that is much lower than normal, and they show photos are lifted from other sites. The BBB urges you to never buy a puppy without seeing it first in person. WLNI's Evan Jones has more:
11-20 Puppy Scams Wrap-WLNI-WEB
This is the first day that bills can be filed for consideration in next winter's General Assembly session, and Democrats in the House of Delegates wasted no time doing so for some of their top priorities. They include proposals for universal background checks for gun purchases, approval of the Equal Rights Amendment, and prohibiting housing discrimination on the basis of sexual preference. Democrats will hold a majority in the House for the first time in two decades.
NEWS RELEASE: – As pre-filing for the 2020 session opened on Monday, House Democrats filed several bills that will set the tone for their first session as a majority in two decades. The House Democratic Caucus will formally announce its comprehensive 2020 legislative agenda before session begins on January 8.
"Over the past year, House Democrats have been working to formulate our 2020 legislative agenda, and we are looking forward to rolling it out over the coming months as the majority party," said Speaker-designee Eileen Filler-Corn. "For years now, House Democrats have consistently pushed to build a Commonwealth that works for all Virginians, and the first bills filed reflect our commitment to equality and uphold our accountability to Virginia voters."
The first bills filed include:
"Similar bills have been introduced by House Democrats in the past and were unfortunately blocked, despite receiving widespread support from the majority of Virginians," said Majority Leader-elect Charniele Herring. "Finally, these bills will get the consideration they deserve in the House of Delegates, and we can take our first steps toward improving voting rights, preventing gun violence, and recognizing all Virginians as equal regardless of gender identity or sexual orientation."

The University of Lynchburg has named a Scottish-born woman as its next president. Alison Morrison-Shetlar was introduced this morning. She is currently Provost at Western Carolina University. She will succeed Kenneth Garren, who retires at the end of June. Morrison-Shetlar will be Lynchburg's 11th president, and the first woman to hold the position.
NEWS RELEASE: LYNCHBURG, Va. — The University of Lynchburg has appointed Dr. Alison Morrison-Shetlar as its 11th president.
Her term will begin in July 2020 after the retirement of Dr. Kenneth R. Garren, who has served Lynchburg as president since 2001.
"Dr. Morrison-Shetlar is accomplished as both an educator and a leader in private and public higher education," Nathaniel Marshall, chair of the Board of Trustees, said. "She has shown a commitment to quality teaching, research, and collaborative leadership. We are excited to work with her and to introduce her to our students, faculty, staff, alumni and friends of the University in the coming year."
In 2014, Morrison-Shetlar became the provost at Western Carolina University. While leading Western Carolina's academic program through a time of expansion, she also served in other capacities — including 18 months as interim chancellor and nine months as interim vice chancellor for development and alumni engagement. Her accomplishments at Western Carolina include implementation of the NC Promise Tuition plan; development of innovative new academic programs; completion of a successful, comprehensive fundraising campaign; and management of the campus through a period of constant construction and growth in the student body.
She also has held leadership roles as dean of Elon College of Arts and Sciences at Elon University, vice provost and dean of undergraduate studies at the University of Central Florida, and director of faculty development at Georgia Southern University.
Morrison-Shetlar brings a wealth of international experience to the presidential post. A native of Scotland, Morrison-Shetlar earned a bachelor's degree in biology and chemistry and a doctorate in biomedical science from Dundee College of Technology (now Abertay University). She was the founding chair of the molecular biology unit at the Max Planck Institute in Dortmund, Germany, and a teacher-scholar at Bochum University in Bochum, Germany, and at the Kennedy Institute of Rheumatology in London.
She will be the first woman and the first person born outside the United States to serve as president of the University of Lynchburg.
"I was drawn to presidency at the University of Lynchburg because I believe in the values of the University and the excellence of the students, faculty, and staff," Morrison-Shetlar said. "The University of Lynchburg prepares students to be engaged, contributing citizens who embrace diversity and inclusive excellence. There is a deep commitment to community engagement and developing leadership potential for the growth and enrichment of all. These characteristics mirror my own passion for making a difference in the lives of others, and they are why I wish to become part of the University of Lynchburg family.
"I am honored to have been selected to be the University of Lynchburg's 11th president and will work with passion, enthusiasm, respect, and humor to ensure the success of the mission, vision, and goals of the University."
She said students she met at Lynchburg tipped the scales for her.
"It was the students that I met while walking around campus, who didn't know who I was or why I was there, and who were eager to tell me how much they loved being at this University and how much they appreciated the support of the faculty and staff," Morrison-Shetlar said. "They expressed to me the difference that experiential learning opportunities made in their education and choice of career, graduate or professional school, and it was the students that let me know that I was going to become a part of a vibrant University community. The students are the reason that we do what we do — their success is our success!"
The presidential search was launched in 2018 after Garren announced his upcoming retirement. Partnering with the search firm WittKieffer, the University asked students, faculty, staff, and alumni to share their thoughts on the profile for the 11th president. More than 100 candidates applied for the position.
"The Presidential Search Committee reviewed many highly qualified candidates, but, ultimately, we believe that Dr. Alison Morrison-Shetlar's qualifications match the University's needs perfectly," said Dr. Kathryn M. Pumphrey, a trustee and lead co-chair of the Presidential Search Committee. "Dr. Morrison-Shetlar brings with her a diverse skill set which includes collaborative leadership, a strong academic background, fundraising acumen, and a deep understanding of the opportunities and challenges facing higher education today."
Morrison-Shetlar's tenure comes after an ambitious period of growth. During Garren's 19-year service as president, the institution increased the number of graduate programs offered and grew its graduate student population more than fourfold. It built or renovated facilities including Schewel Hall, the Graduate Health Sciences building, Drysdale Student Center, on-campus townhomes, and the newly minted Westover Hall, a nearly 90,000 square-foot residence hall with student housing and academic space. Lynchburg sports teams have won about 90 conference championships during Garren's tenure, as student-athletes continue to excel in academics as well. A new general education program was implemented in 2019.
In 2018, Lynchburg College changed its name to University of Lynchburg to reflect its growth and the breadth, depth, and quality of its academic programs at the undergraduate and graduate level. Future plans include renovations and expansions of science classrooms and research facilities, as well as athletics facilities.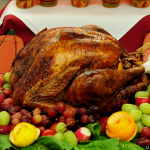 Grease is the word this coming weekend in Bedford County — and even more so the day after Thanksgiving. The Bedford Regional Water Authority is distributing free grease buckets Saturday at any Food Lion in the county. The idea is to pour your holiday grease into that container — then turn it at the same location in the day after Thanksgiving. It's an effort to keep all that Thanksgiving day grease from going down the drain, where it can create big problems down the line. WLNI's Evan Jones has more:
11-18 Grease Friday Wrap-WLNI-WEB
FROM THE BEDFORD REGIONAL WATER AUTHORITY:
Avoid a Fatberg and Join Grease Friday with Bedford Water
11/13/2018
​Don't let your holiday season be ruined by backed up pipes and emergency plumber bills! Instead, join the Bedford Regional Water Authority and participate in Grease Friday to help save our community pipes.

Fats, rags, oils, and grease going down the drain is a major problem for our area. This can especially become worse around the holiday season with so many grease heavy meals being prepared.

"The term fatberg is now a real term in our society," said Kandace Carter, Compliance Coordinator. "Fatbergs are massive lumps of congealed fat, wet wipes and other debris that get trapped in our sewer pipes and can literally weigh tons and be larger than buses. The closest known one to us is in Baltimore, where there was over a million gallon sewage spill that even caused toilets to explode with sewer. We want fatbergs to stay far away from our service area and Grease Friday is one step to help avoid that."

Thankfully, the Authority is here to help save our pipes in just three easy steps!
Cook and enjoy your Holiday Feast!
Don't pour your fats, oils, or grease down the drain! Instead, pour them into sealed containers (that the Authority will provide for FREE!).
Bring them to one of the drop off locations on Grease Friday to safely and quickly dispose of your fats, oils, and grease!
Grease Bucket Giveaway: The Authority is giving away free grease buckets on Saturday, November 17 from 8am to noon at the following locations:
Forest: Kroger, 15069 Forest Road (off 221)
Town of Bedford: Longwood Avenue Shopping Center
Moneta: Food Lion, 14807 Moneta Road
Buckets can also be picked up at the Authority's main office at 1723 Falling Creek Road Monday through Friday from 8:30am to 5:00pm.
Grease Friday: To dispose of your grease, just bring the bucket back to where you picked it up on Grease Friday (November 25) from 8am to noon.
Not only will this save pipes from being clogged with costly cleanup expenses, but this grease will be recycled! The grease will be donated to a local farmer whose stock see our waste as their feast. By participating in Grease Friday, you are not only helping save your pipes but also help provide for local livestock!​
A 71-year-old Bedford County man is charged with being a repeat child pornography offender. The county sheriff's office says 71-year-old Warren Norris is accused of making child porn. The arrest followed searches at New Market Loop and Hydaway Drive, both in the Forest area. Officials say they recovered "numerous pieces" of digital and other evidence from both locations.
NEWS RELEASE: On November 2nd, Bedford County Sheriff's Office investigators assigned to the Southern Internet Crimes Against Children Task Force (SOVA-ICAC) began an investigation into an alleged sexual assault of a minor and possession/manufacture of Child Pornography . The initial investigation led to a search war rant being executed at 1051 New Market Loop. A second search warrant was conducted with assistance from the Campbell County Sheriff's Office at 75 Hydaway Dr in Forest VA. Investigators recovered numerous pieces of digital and other evidence from both locations.
Warren Norris, 71 of Bedford County VA, was subsequently arrested for two counts of violation of a protective order and taken before a magistrate and committed to jail pending a bond hearing. Investigators then charged Norris with: 1 count:Production, publication, sale, financing, etc., of Child pornography. 9 counts: Second or subsequent offense. This is an ongoing investigation and anyone with any information about this case is asked to call The Southern Internet Crimes Against Children's Task Force at 434-534-9521.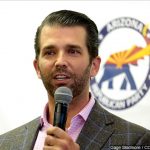 President Trump's oldest child told a Liberty University audience that conservatives must fight back when attacked from left — and his father is one of the few in recent decades to do it. Donald Trump, Jr. was there yesterday to promote his new book in which he writes that conservatives have allowed the left to use all sorts of tactics to smear them — without making any effort to fight back. He delivered a similar message at Liberty, as WLNI's Evan Jones reports:
NEWS RELEASE: A Danville, Virginia, woman was caught with a .38 caliber handgun loaded with five bullets at the Lynchburg Regional Airport security checkpoint by a Transportation Security Administration officer yesterday, November 12.
The TSA officer detected the revolver in the woman's carry-on bag as it entered the checkpoint X-ray machine.  TSA officials immediately contacted the local police, which responded to the checkpoint, confiscated the gun and detained her for questioning before issuing her a summons. She told officials that she forgot that she had her loaded gun with her.
Passengers are permitted to travel with firearms in checked baggage if they are properly packaged and declared. Firearms must be unloaded, packed in a hard-sided case, locked, and packed separately from ammunition. Firearm possession laws vary by state and locality.
Nationwide last year, 4,239 firearms were discovered in carry-on bags at checkpoints across the country, averaging about 11.6 firearms per day, approximately a 7% increase nationally in firearm discoveries from the total of 3,957 detected in 2017. Eighty-six percent of firearms detected at checkpoints last year were loaded and nearly 34% had a bullet in the chamber.
As a reminder, individuals who bring firearms to the checkpoint are subject to possible criminal charges from law enforcement. Even travelers with concealed firearm permits are not allowed to bring guns onto airplanes in their carry-on bags. If an individual is a TSA Pre✓® member, that person could even lose TSA Pre✓® status. In addition, TSA has the authority to assess civil penalties of up to $13,333 for weapons violations. A typical first offense for carrying a handgun into a checkpoint is $4,100. The complete list of penalties is posted online.
TSA has details on how to properly travel with a firearm posted on its website. Travelers should also contact their airline as they may have additional requirements for traveling with firearms and ammunition.
The cold temperatures that moved in yesterday may lead some bears to decide it is time to begin hibernation. Whenever they do so, those with tracking collars are helping state game officials learn more about exactly where and how the denning takes place. More from WLNI's Evan Jones:
11-13 Hibernating Bears Wrap-WLNI-WEB
Holy Cross Regional Catholic School will close at the end of the current school year. The Richmond Catholic Diocese says it is the result of declining enrollment – down by more than 60% in the last 18 years. Holy Cross opened in 1879.
NEWS RELEASE: (RICHMOND, VA) – Today, the Catholic Diocese of Richmond's Office of Catholic Schools announced that Holy Cross Regional Catholic School in Lynchburg will permanently cease operations at the end of the 2019-2020 school year in June.
"More than ever, we want our schools to flourish as they form and nurture our young people in the Catholic faith," said the Most Rev. Barry C. Knestout, bishop of Richmond. "It is with sadness that we announce the closure of a Catholic school that has been part of our diocese for 140 years. I want to express my gratitude to the many teachers, staff, administrators and families for your service and dedication to Holy Cross and the support you have given and provided to the students. Please keep the Holy Cross Catholic School community in your prayers during this time."
For the last 17 years, Holy Cross Regional Catholic School's enrollment has declined by 61 percent between the 2001/02 academic year compared to the 2019/20 academic year. The decreased enrollment has resulted in increased financial challenges.
"This announcement is painful for our Holy Cross Catholic School students, families, faculty, staff and alumni. We realize the impact this will have on them," said Kelly M. Lazzara, superintendent, Office of Catholic Schools. "We will do all we can to support our families by offering them access to resources to assist during this period of transition. Additionally, we will work with our students so that anyone who wants to continue their Catholic education will be welcomed at one of our neighboring schools."
According to the National Catholic Education Association's (NCEA) annual report, enrollment decreased 18 percent nationally for Catholic schools in the last decade compared to a 12 percent decline experienced by Catholic schools in the Richmond Diocese during the same time period.
"The closing of a Catholic school is a decision that is not taken lightly, and the determination was made only after numerous attempts were made in recent years to support the financial operations of the school," said Chief Financial Officer Michael J. McGee.
Since 2012, the diocese offered guarantees so Holy Cross Catholic School could obtain over $3 million in low interest-rate loans to give the school time to implement strategies to grow enrollment and raise additional funds.
"In addition to the financial support provided by the parishes of the diocese, the McMahon-Parater Scholarship Foundation allocated additional needs-based financial aid to Holy Cross. Even with the allocation of additional funds, the school had annual operating losses ranging from $95,000 to $360,000 in each of the past five fiscal years," said McGee. "Unfortunately, despite these significant efforts, the financial condition of the school continued to decline to the point that closing the school became unavoidable."
Holy Cross Regional Catholic School has served the Lynchburg community with a Catholic education since 1879. It is one of six Catholic schools located in the Southwest region of the state.
In all, the Richmond Diocese has 30 Catholic schools serving more than 8,400 students from pre-kindergarten through 12th grade. The last time the diocese closed a school was Holy Trinity Catholic in Norfolk in 2010.
Grease is the word in Lynchburg over Thanksgiving weekend when city's Water Resources Department conducts its third annual grease takeback event. The idea is to dispose of cooking fats and oils in ways other than down your drain – which can be bad for both your pipes and Lynchburg's sewer system. The city will accept grease in sealed containers Thanksgiving Day through the following Sunday at several drop-off locations. And they'll be handing out such containers in advance at several locations. Similar events
NEWS RELEASE: Don't let your holiday season be ruined by backed-up pipes and emergency plumber bills! Instead, join Lynchburg Water Resources for our Third Annual "Grease Friday Take Back" to encourage citizens to properly dispose of and recycle their holiday cooking oils and grease. One of the biggest issues facing Lynchburg's sewer system is the buildup of fat, oil, and grease in our sewer pipes. When these ingredients are poured down the drain, they solidify in the sewer pipes, mixing with non-flushable items (like wet wipes and shop rags) and create fatbergs that block the sewer lines and cause costly and unsafe overflows into backyards, forests, and streams.
To help save our community pipes, individuals may drop off sealed containers filled with leftover fat, oil, and grease from Thanksgiving for proper treatment and disposal . The collected grease will then be recycled into environmentally-friendly biofuel! This year, Lynchburg Water Resources will be passing out free grease containers on:
Saturday, November 23rd from Noon to 5pm (or until supplies last) at the Lynchburg Kroger Stores (Boonsboro, Timberlake, Wards).
Saturday, November 23rd from 7am to 2pm and Wednesday, November 27th from 10am to 2pm (or until supplies last) at the Lynchburg Community Market.
Grease containers can also be picked up free of charge at the Lynchburg Water Resources Administration Building at 525 Taylor Street Monday through Friday from 8:30am-5pm.
To dispose of holiday cooking oil and grease, simply drop off your sealed container between Thursday, November 28th and Sunday, December 1st at any of the following designated dropoff locations:
Lynchburg Community Market
Kroger (Boonsboro)
Kroger (Timberlake)
Kroger (Wards)
Citizens can also drop off used cooking oil and grease any time, year-round at the Lynchburg Wastewater Treatment Plant's grease recycling center located on Concord Turnpike. For more information about Grease Friday, visit www.lynchburgva.gov/GametheGrease. Bedford Regional Water Authority (BRWA) is also conducting a grease take back event. The BRWA is passing out free grease buckets on Saturday, November 23 from noon to 4pm at any Food Lion in the Town and County of Bedford. Buckets can also be picked up at the Authority's main office at 1723 Falling Creek Road Monday through Friday from 8:30am to 5:00pm. Bedford citizens can bring the bucket s back to where they picked it up on Grease Friday (November 29) from noon to 4pm.