Senator Tim Kaine says recent passage of new abortion laws in several states is meant to "criminalize women and doctors". But pro-life advocates — including Vice President Pence —  say those opposing the laws are diminishing the value of human life. WLNI's Evan Jones has more: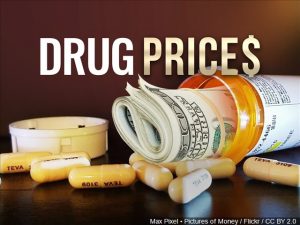 Senator Tim Kaine says a committee he sits on is working on legislation designed to lower the cost of prescription drugs. Kaine says it is a matter that he and his colleagues hear about all the time from constituents. More from WLNI's Evan Jones:
State Police have identified the two people killed yesterday when a pickup truck left US 460 in Appomattox County, turned onto its side and slid into a tree. Police say the driver, 19-year-old Aneal Walker of Pamplin, and passenger 30-year-old Brandon Smith of Cumberland, both died at the scene.
From State Police: At 6:53 a.m. Wednesday (May 15), Virginia State Police responded to a single-vehicle crash in Appomattox County. The crash occurred in the 15,700 block of Richmond Highway. A Ford dual-wheel pickup truck was traveling west on Route 460 when it ran off the left side of the highway and struck the guardrail. The vehicle continued up the embankment, overturned onto its side and slid into a tree. The driver, Aneal D. Walker, 19, of Pamplin, Va., and passenger, Brandon J. Smith, 30, of Cumberland, Va., died at the scene. The Virginia State Police Appomattox Division Crash Reconstruction Team is on scene assisting with the ongoing crash investigation.
A house fire yesterday along Rivermont Avenue has displaced at least four people. It happened at the corner or Rivermont and Monsview Place — a large home converted into apartments. Battalion Chief Mike Reeves tells Reporter Andre Whitehead the fire was contained to the one downstairs room where it started:
There is smoke damage to much of the building. One minor injury reported.
Here is more from Andre Whitehead's conversation with Battallion Chief Reeves: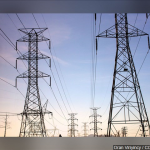 Appalachian Power's long-term plan depends in no small part of customers becoming much more energy-efficient. It's part of a 15-year outlook filed with state regulators; the Integrated Resource Plan, as it is known, may start with big industrial customers but also filters down to our homes. WLNI's Evan Jones has more:
A new AAA survey suggests many Americans are willing to consider buying an electric-powered vehicle, but less than half believe most vehicles on the road in ten years will actually be electric. The main concerns surround the cost of battery repair or replacement, how far a charge will take you and availability of charging stations. WLNI's Evan Jones has more:
05-13 Electric Vehicles Wrap-WLNI-WEB
Vice-President Mike Pence told Liberty University's 2019 graduating class that freedom of religion is under assault in the United States, and attacks on people of faith must stop. Pence delivered the commencement ceremony's keynote address at Williams Stadium, two years after President Trump spoke to the 2017 graduates. Pence said the Trump administration will always work to protect religious liberty. Here is a portion of  his address:
UPDATE: Two families have identified those who were also killed in the blast at the South River Market in Buena Vista last week. Authorities say besides 69-year-old Roger Roberts the owner, his son Kevin Roberts, and his granddaughter Samantha Lewis were also killed in the blast. Paul Ruley a regular customer also died as a result of the explosion.
SATURDAY PM UPDATE FROM STATE POLICE: The Virginia State Police Bureau of Criminal Investigation can confirm that three set of remains have been recovered from the site of yesterdays explosion and fire, at the South River Market in Rockbridge County. Those remains have been transported to the Medical Examiner's for identification, which may take several days.
The Virginia State Police, Bureau of Criminal Investigation is treating the fire as a criminal investigation due to the fact that the cause of the fire is unknown. Until criminal activity is ruled out, this will be treated as a criminal matter as is standard procedures under such circumstances.
EARLIER SATURDAY: Two people are confirmed dead, and with others still unaccounted for at last report, investigators will continue a methodical search Saturday through what is left of  Buena Vista gas station and market. As of  8:30 am Saturday, police had not yet released the name of the two known victims. Four others were taken for hospital treatment.
Investigators are also working to determine what cause the fatal blast.
Just in time for the summer travel season, it looks like gas prices have reached their peak and are likely to decline through June. It comes after the biggest year-to-date increases since 2011 as prices have climbed about 67 cents a gallon on average so far this year. WLNI's Evan Jones looks ahead:
05-10 Gas Prices Wrap-WLNI-WEB
A Martinsville doctor faces anywhere from 20 years to life after a federal jury convicted him of distributing more than 500,000 controlled substances to patients who often traveled hundreds of miles to see him. Prosecutors say Joel Smithers perpetuated opioid addiction "on a massive scale".
From the U.S. Attorney's Office: Abingdon, VIRGINIA – Joel Smithers, a Martinsville-based doctor, was found guilty today of 861 federal drug charges at the conclusion of a nine-day jury trial in U.S. District Court in Abingdon, United States Attorney Thomas T. Cullen announced.
The jury convicted Smithers, 36, after seven hours of deliberation, on one count of maintaining a place for the purpose of illegally distributing controlled substances, one count of possession with the intent to distribute controlled substances, and 859 counts of illegally prescribing Schedule II controlled substances.  The jury also found that the oxycodone and oxymorphone Smithers prescribed to a woman from West Virginia caused her death.
Test