A proposal to ratify the Equal Rights Amendment in Virginia has encountered a setback in the state's House of Delegates. But supporters say the proposal is not yet entirely dead. More from WLNI's Evan Jones:
Thomas Jefferson's Poplar Forest plans to break ground on a long-awaited two-mile entrance drive later this year. Officials there say a fund-raising campaign exceeded its goal by $100,000. Poplar Forest must gain permit approvals before the work can begin. A more recent challenge grant will support design and construction of wayside and trailhead exhibits stations along the new road.
News release: Of the many majestic public reminders of Thomas Jefferson in Virginia, Poplar Forest, his private retreat in Bedford County, has the greatest untapped potential. In early 2014, the stewards of Jefferson's octagonal villa and plantation, embarked on A New Path to Jefferson, a capital campaign designed to propel the historic property to the next level; improve visitor access to the property with the construction of the Poplar Forest Parkway, a new entrance road; and enhance the visitor experience with the addition of new interpretive elements throughout the plantation. Poplar Forest is pleased to announce the most recent contributions to the campaign.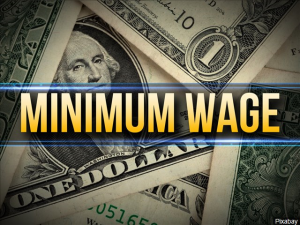 The Virginia Senate today voted down a bill to raise the state's minimum wage to $15 an hour over the next three years. Supporters say it's needed to help all working Virginians be able to make ends meet, but opponents say it would serve instead to reduce the number of entry-level jobs. WLNI's Evan Jones has the story:
01-22 Minimum Wage Wrap-WLNI-WEB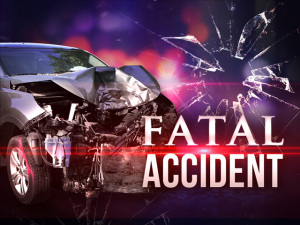 State Police say a Bedford Woman was killed today when her vehicle left US 460 in the Villamont area of Bedford County,  overturned and ejected her. Troopers identify the victim as 51-year-old Tammy O'Neill. It came shortly after the county's sheriff's office received a call of a similar vehicle driving erratically.
From State Police: BEDFORD CO, Va. – Virginia State Police Senior Trooper M.D. Mayhew is investigating a single vehicle crash which resulted in a fatality.  The crash occurred Monday (Jan 21) at 11:44 a.m. on Route 460 near Tower Road in Bedford County. A 2013 Ford Escape was traveling west on Route 460, when the vehicle ran off the left side of the roadway, into the median and overturned; ejecting the driver. The driver of the Ford was identified as Tammy May O'Neill, 51, of Bedford, Va.  Ms. O'Neill was not wearing her seatbelt and died at the scene. The Bedford County Sheriff's received a call prior to the crash, advising that a vehicle matching that description was driving erratically. The crash remains under investigation.
Opponents of plans to implement tolls on Interstate 81 in Virginia say doing so would be unconstitutional, and they indicate they are ready to sue if such a proposal is passed this year in Richmond. WLNI's Evan Jones has more:
01-21 Toll Opponents Wrap-WLNI-WEB
The Alliance has created a web site, www.keeptollsoff81.com.
WLNI will present other points of view in coming weeks as the General Assembly considers the proposals.
(Continue reading for the full Alliance for Toll-Free Interstates January 17 news release)
The National Weather Service has issued a series of advisories for the region for winter weather, high winds and bitter cold. Some areas may see snow through Monday morning, and all areas will see strong winds push in sharply colder temperatures. The Winter Weather Advisories applies mainly to the New River Valley, Mountain Empire, neighboring portions of West Virginia and Virginia Counties along and north of US 460. Accumulations are not expected to total more than one inch in most areas,  but some mountain regions could see up to four inches.
All areas will set high winds and bitter cold overnight. Forecasters say wind gusts may reach 60 miles per hour in places, and wind chill values will range from the single digits in lower elevations to well below zero in higher ones.
Most of the winter weather advisories are in effect until noon Monday. The high wind warnings are in effect until 7:00 am Monday. The full list is a lengthy one, so you may have to scroll down to find your area.
Campbell County Sheriff Steve Hutcherson announced today he will retire when his current term expires at the end of the year. This will end a 36-year career in law enforcement, the last eight of them as sheriff.
Personal Statement from Sheriff Steve A. Hutcherson: I am announcing that I am retiring and will not be seeking another term as Sheriff of Campbell County. I would like to thank the citizens of Campbell County that I have served over the past 8 years.  The men and women that I work with at the Campbell County Sheriff's Office are a dedicated group of professionals.  I appreciate the work that they do each and every day.  I feel truly blessed for the 36 year career that I have had between the Campbell County Sheriff's Office and the Altavista Police Department.  I look forward to spending more time with my family and having time for hobbies that I enjoy.  My last day as Sheriff will be at the end of my term on December 31, 2019. Thank you for the opportunity to serve as your Sheriff for the past 8 years.  I appreciate all of the support and friendship I have received during my career.
The Wall Street Journal reports President Trump's former fixer and personal Attorney Michael Cohen offered Liberty University's Chief Information officer $50,000 to manipulate and rig two on-line polls. Michael Gauger is a technology expert who also owns Red Finch Solutions. The Journal reports it was in that capacity that Gauger was paid $12,000 of that offered amount. Cohen does not deny the report. Liberty has not yet responded to our request for comment.
An organization that helps keep the Blue Ridge Parkway attractions look their best is looking for more volunteers. They will be needed more than ever once the partial government shutdown ends. Friends of the Blue Ridge Parkway volunteers help with things like keeping trails and overlooks cleared of trash and small debris. And with our winter weather so far — and the ongoing shutdown — plenty of work will await them. WLNI's Evan Jones has the story:
01-16 parkway Friends Wrap-WLNI- WEB
Click here for Friends of the Blue Ridge Parkway website.
A Lynchburg School Board member is appealing a General District Court conviction earlier this month. Charleta Mason was found guilty on a charge of contempt or failure to appear — but the circumstances surrounding that charge are not yet clear. Mason's attorney is Joseph Sanzone:
He spoke with Reporter Andre Whitehead. Sanzone has appealed the conviction to Circuit Court, where Mason has the right to a jury trial. On-line court records show Mason also faced a charge of driving with a license suspended or revoked, but that charge was dismissed. Mason represents District 2 on the Lynchburg City School Board.