An Altavista manufacturer is expanding and planning create 20 new jobs. Campbell County officials say Rage Plastics will spend more than $2 million to increase operations at its Altavista plant. It opened there in 2004.
From Campbell County: The Campbell County Board of Supervisors and the Altavista Town Council proudly announce the expansion of Rage Plastics Altavista location. Rage will invest slightly over $2.05 million to expand its manufacturing operations in the Town of Altavista, located in Campbell County. The expansion will also include the creation of 20 new jobs. Rage Plastics was created in 1964 to meet the growing need for the advancement of polymer processing. Rage launched its first production facility in Columbus, Ohio and in 2004 opened its Altavista manufacturing facility. Rage has expertise in a wide range of polymer materials, processing technologies and applications, especially custom Injection-Molded and Blow-Molded Containers, Products and Components.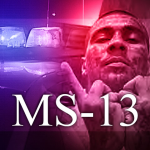 Experts say the MS-13 gang has been around Virginia for a quarter century, but its spread outside major urban centers has been more recent — although not entirely successful. Some members have moved in recent years to smaller population centers in search of work, but with more police training and communication, law enforcement has been able to better contain the gang's growth and activities in less populated areas. WLNI's Evan Jones has the story: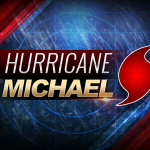 The remains of Hurricane Michael may be long gone, but the after-effects continue for VDOT. Officials say well over 100 roads in the Lynchburg District alone remained closed Monday, most of them secondary roads in Pittsylvania, Halifax, Prince Edward and Charlotte Counties. Major highway closures include portions of US 58 in Halifax and Pittsylvania Counties. As WLNI's Evan Jones reports, some of the closures may last months: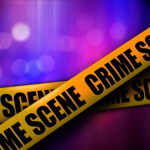 The Bedford County Sheriff's Office has identified the two people killed last night at a home a few miles south of Bedford. They are 59-year-old Elizabeth Wilson – and the man who alleged stabbed her to death, 51-year-old Timothy Howell. Investigators say Elizabeth Wilson was the mother-in-law of Howell's son, who fatally shot his dad in the ensuing struggle. Authorities say there was an active protective order against the older Howell to have no contact against anyone involved in last night's incident.
From the Bedford County Sheriff's Office: At 11:00 p.m. Sunday night Travis Howell called 911 and advised Timothy Howell, his father, had broken into his home. After entering the house, Howell went into the bedroom of Elizabeth Wilson, age 59, and killed her. Wilson is Travis Howell's mother-in-law. Travis, age 29, said he heard a noise and when he went to check he encountered Timothy, age 51, carrying a hand gun and two long guns. A struggle occurred between the two and Timothy was shot and killed in the struggle.
 During the investigation of the crime scene, investigators learned Wilson was stabbed multiple times. Although there were others in the residence at the time, no one else was injured during this incident.
 Due to previous incidents between the parties involved, there was an active protective order against Timothy Howell ordering him to have no contact with any of the parties.
The Southside Electric Cooperative says service restoration will continue into this week. Officials say it is a slow process in places, especially those where trees and poles have come down and where roads remain flooded. The utility says while 33-thousand customers have had service restored, as of this morning, seven thousand remained without power.
From Southside Electric Cooperative: "Hurricane Michael created devastation across the majority of our service territory," said Jeff Edwards, SEC's president & CEO."Hundreds of fallen trees created miles of downed power lines to repair along with approximately 100 broken poles. This is the worst damage I have seen in my 33-year career,with the exception of hurricanes Hugo and Isabel."Despite the massive damage and dangerous conditions, approximately 33,000 members have been restored from the initial 40,000 impacted.Edwards added, "Our employees are working tirelessly, assisted by our extended family of sister cooperatives and contractors to reconstruct our electric grid torn apart by the high winds of Hurricane Michael. Our restoration efforts have been somewhat hampered due to flooded roads created by the storm's torrential rains."Due to the extent of damage to SEC's distribution system, outage restoration efforts are expected to continue into this week.
The remains of Michael may be long gone, but the after-effects continue for VDOT. Officials say well over 100 roads in the Lynchburg District were still closed today, most of them secondary roads in Pittsylvania, Halifax, Prince Edward and Charlotte Counties. Major highway closures include portions of US 58 in Halifax and Pittsylvania Counties.
From VDOT: Road conditions continue to improve across the Lynchburg District; however, approximately 130 roads remain closed as a result of weather from Tropical Storm Michael. Crews continue to remove debris/trees and do repair work. Evaluations of structures are conducted as floodwaters recede and determinations are made regarding any necessary repairs.
No roads are closed in Amherst, Buckingham or Nelson counties as a result of the storm and Appomattox and Campbell counties have one secondary route each closed.
Brunson, an American citizen, has called Turkey his home for the last 25 years. His case made national headlines as President Donald J. Trump issued sanctions against Turkey in response to Brunson's arrest. According to news reports, Brunson was released by a Turkish court early Friday. Following his court hearing, Brunson boarded a U.S. military plane for Germany and is expected to arrive in the U.S. this weekend. The action could signal progress in diplomatic relations between Turkey and the United States.
Lynchburg Police have released the names of the three officers involved in an exchange of gunfire Saturday with murder and crime spree suspect Tony Kidd. But police say because there is an active investigation and pending trial, they cannot currently release video from police bodycams and in-car cameras. The officers are identified as M. Davis, N. Kirby and R. Young. Officials say the three displayed "exemplary courage, tenacity, and dedication to duty while faced with a life-threatening situation". State Police are now handling the investigation.
(Continue reading for the Lynchburg Police news release.)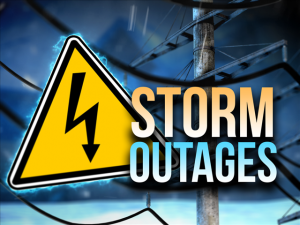 From Appalachian Power Friday morning: On Thursday, the remnants of Tropical Storm Michael left more than 25,000 Appalachian Power customers without power in southwest and southside Virginia. Flash flooding and high wind gusts of up to 50 MPH in some locations made damage assessment difficult, as well as hazardous in some parts. Areas where most customers are without power include: Bedford, Carroll, Franklin, Henry, Patrick, Pittsylvania and Roanoke counties. The damage is most severe in Henry and Patrick counties where transmission and distribution stations, which affect a large number of customers, were impacted by the storm. With weather improving today and additional workers heading to the affected areas, both assessment and restoration efforts are expected to proceed well.
Appalachian Power hydro operations crews continue to monitor and manage the high water flows affecting plants and dams on the New and Roanoke rivers. Claytor and Smith Mountain reservoirs are slightly above full pond levels.
A tornado watch is in effect for much of the Lynchburg region until 9:00 pm this evening. A tornado watch means conditions exist that could lead to formation of tornadoes in affected areas. The watch area includes a wide portion of central and southwest Virginia including Amherst, Bedford, Campbell and Appomattox Counties along with the City of Lynchburg. This comes as Michael moves northward after slamming shore yesterday in the Florida panhandle, bringing heavy rains, gusty winds, and the threat of tornadoes to our region until it passes by this evening.