Bedford Police say no one ever claimed a dog that was hurt in an accident in late May, but they say she will have a good home for the rest of her life. In a Facebook update, police say a Tennessee pet rescue and senior sanctuary will care for the dog, now named "Monica". Officials thank the Blue Ridge Animal Hospital for taking of the senior pooch and helping find her a new home.
UPDATE from Bedford Town Police Facebook: Monica was transported to Pleasant Hill Pet Rescue & Senior Sanctuary Monday. She will live out the rest of her life at this sanctuary. We wish to thank Dr Tracy and her staff at Blue Ridge Animal Hospital for taking such great care of Monica and facilitating this rescue. We also wish to thank the transporters for their patience in getting Monica to her new home. A special thank you to the Bedford community for their concern about this sweet, appreciative fur-friend.
PREVIOUS: We need your help! This dog was injured in an accident over in the Short Street area. We need to speak to the owner ASAP. Please message us or call us with any information. Phone number 540-587-6011 and ask for Animal Control Officer Armsworthy. Thank you so much.

Mike Miller has won the three-way Republican race for the party's nomination for Bedford County Sheriff, setting up another three-way contest in November, this one involving three current members of the sheriff's office. Miller gained more than 47% of the vote, followed by Kent Robey with 38% and David Wells with about 14%. Miller is a 35-year veteran with the office, rising to his present rank as Captain. He will face two Independent candidates in November who also work in the office; fellow Captain Tom Hayden, and James Kirkland, a K-9 handler. All hope to succeed Sheriff Mike Brown, who is retiring after 24 in the position.
Wendell Walker has won the Republican party's nomination for the 23rd House of Delegates seat, defeating Turner Perrow and Ronald Berman. Walker gathered nearly 42% of the votes; Perrow was not far behind with 39%, and Berman trailed the pair with 19%. Walker faces Democrat David Zilles in November's election, and the winner will succeed Delegate Scott Garrett, who is leaving office at the end of the year. The 23rd District covers parts of Lynchburg, Amherst County and Bedford County.
Bedford County Sheriff Mike Brown says he hopes if he is remembered for anything in his 24 years in office, it will be his efforts to find and prosecute on-line sexual predators. His office initiated the Internet Crimes Against Children task force in 1998, one of the first such specialized on-line units in the country. WLNI's Evan Jones has more:
06-11 Sheriff Brown Wrap-WLNI-WEB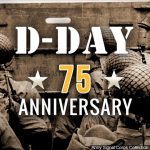 A message heard time and again today at the National D-Day Memorial in Bedford was addressed directly to the World War II veterans present at the 75th anniversary observance of the Normandy Landing — some of them survivors of "The Longest Day". Among those speaking was Vice President Mike Pence:
Officials at the memorial say today's observance was the last, best chance to tell surviving D-Day veterans that the nation will not forget their valor and sacrifice.   Senator Mark Warner closed his address by speaking directly to the World War II veterans there:
Another speaker was U.S. Secretary of Veterans Affairs Robert Wilkie. He quoted President Ronald Reagan from a 1984 D-Day speech:
The three-hour program also included flyovers from World War II-era warplanes and more recent military aircraft, historical readings from June 6, 1944 and individual recognition of World War II veterans present for the observance.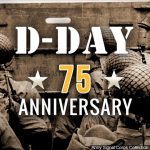 Vice-President Mike Pence will lead today's tribute in Bedford to those who took part in the D-Day landing 75 years ago on this date — and in particular to those who died in the invasion that led to Germany's surrender 11 months later. WLNI's Evan Jones looks ahead: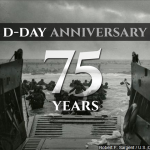 If you plan to attend the D-Day Memorial observance Thursday, be aware that regular-sized purses and handbags will not be permitted. Approved bags are similar to those you may now encounter at large athletic events: clear plastic bags the size of a one-gallon plastic freezer bag or small clutch bags. Anyone attending will have to clear Secret Service screening areas.
Approved bags include:
Clear plastic, vinyl, or PVC bags no larger than 12" x 6" x 12"
One-gallon clear plastic freezer bag (Ziploc or similar)
small clutch bags, with or without a handle or strap, no larger than 4.5" x 6.5"
News release: The National D-Day Memorial will be closed to traffic on June 6, 2019, with no on-site parking or drop off.  Guests will not be permitted to walk to up to the Memorial site. Shuttle service from off-site parking locations will be offered from 6:30 – 9:30 a.m., with the Memorial gate closing at 9:30a.m. Guests  attending the June 6 commemoration should park in one of the following off-site parking locations:
WLNI Political Analyst Bob Denton says a special General Assembly  session on gun laws — with November elections looming — is likely to be highly charged, political and polarizing. More on what likely lies ahead from WLNI's Evan Jones:
The Lynchburg man shot and seriously wounded by two Lynchburg Police officers inside his home is suing the two for $12 million in damages. In a federal lawsuit filed today, Walker Sigler contends Savannah Simmons and Edward Ferron violated constitutional protections and were grossly negligent under state law, causing "permanent, devastating and disabling injury to Walker Sigler and his family." The officers fired gunshots through the closed door of Sigler's home in February of 2018. Sigler's attorneys say the resulting wounds have resulted in significant and lasting pain, and the blood loss caused serious and permanent vision limitations. Ferron and Simmons entered guilty pleas in March to reduced charges in a plea agreement with prosecutors.
Click here to read the full lawsuit
Lynchburg Police statement: The Lynchburg Police Department is aware of the pending litigation against Edward Ferron and Savannah Simmons regarding the Link Road officer-involved shooting from 2018. This recently filed civil case remains active. As such, the Lynchburg Police Department cannot comment further on any information related to the litigation.
On April 26, 2019, Edward Ferron voluntarily resigned from the Lynchburg Police Department. Savannah Simmons is currently on administrative leave without pay pending the result of an internal administrative investigation.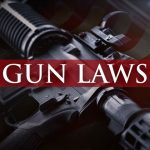 Republican leaders in the House of Delegates responded to Governor Northam's call for a special session on gun control by saying they will press for gun laws that hold criminals accountable for their actions — and not infringe on the constitutional rights of law-abiding citizens. Their proposals would stiffen penalties who use firearms to commit crimes, including mandatory minimum sentences.
From House Speaker Kirk Cox: "The terrible shooting that occurred in Virginia Beach just four days ago is still painfully fresh for everyone, especially the 12 families that lost loved ones. First and foremost, we continue to pray for the victims, thank the first responders, and extend our gratitude to law enforcement for their dedication to the safety of that community.
"The Governor's call to Special Session is hasty and suspect when considered against the backdrop of the last few months. While the Governor can call a special session, he cannot specify what the General Assembly chooses to consider or how we do our work. We intend to use that time to take productive steps to address gun violence by holding criminals accountable with tougher sentences — including mandatory minimums.