Evan Jones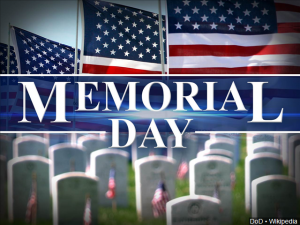 This is Memorial Day, the day  America honors and remembers the men and women who have died in service to our country, and while its meaning is no different than in any other year, the way it is observed will often be quite different. That is certainly the case at the National D-Day Memorial in Bedford; in the COVID-19 era with health concerns and mandatory limits on gathering sizes, the memorial is holding a virtual observance today in place of its usual live one. More from WLNI's Evan Jones.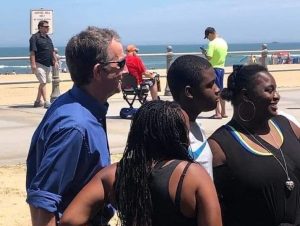 VIRGINIA BEACH, Va. (AP) — Gov. Ralph Northam has repeatedly urged Virginia residents to cover their faces in public during the COVID-19 pandemic, but the Democrat didn't heed his own plea when he posed mask-less for photographs alongside residents during a weekend beach visit.
A spokeswoman for the governor's office said Sunday that Northam should have brought a face mask with him during his visit on Saturday to the Virginia Beach Oceanfront, news outlets reported.
"He was outside yesterday and not expecting to be within six feet of anyone," Northam spokesman Alena Yarmosky said in a statement. "This is an important reminder to always have face coverings in case situations change — we are all learning how to operate in this new normal, and it's important to be prepared."
"Wearing a mask could literally save someone else's life," he said last week, according to the Richmond Times-Dispatch.
Critics on social media chided Northam, a physician, for not practicing what he has preached.
"Physician, heal thyself," tweeted Todd Gilbert, a Republican who is Virginia's House Minority Leader.
The Virginian-Pilot reported that Northam posed for a selfie with a woman who said she knows the governor. She gave him a pat on the shoulder.
"We just have to continue to remind people that we want to keep the social distance of 6 feet apart," he said, when asked about the touch later. "That's a challenge for a lot of folks because they're just not used to doing that."
Virginia has more than 34,000 confirmed COVID-19 cases and 1,135 confirmed deaths as of Sunday, according to the state health department.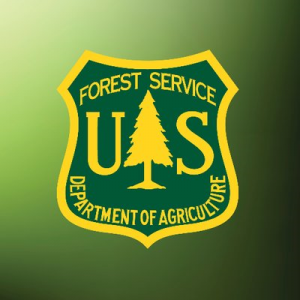 NEWS RELEASE: Roanoke, VA. (May 22, 2020) – George Washington and Jefferson National Forests officials will reopen many recreation sites for day use beginning the weekend of May 23, 2020. The decision to reopen recreation areas is being done on a case-by-case basis. All openings will consider health and safety recommendations, employee safety and the availability of personal protective equipment (PPE) and trained personnel, as reflected in CDC, state and local guidance. Site closures and modified operations may occur, as needed, to protect public health and safety. Presently, the schedule for reopening recreation sites is as follows:
May 22: All trailheads providing access to the Appalachian National Scenic Trail will reopen, except for Dragon's Tooth and Spy Rock trailheads.
May 23: All shooting ranges will reopen. Crabtree Falls, Cascades, Pandapas Pond, and Roaring Run day use areas will reopen.
May 26: South Pedlar ATV Trail System will reopen.
May 28: Additional recreation sites will reopen, including Peters Mills Run/Taskers Gap ATV/OHV Trail System; please check our website for specifics.
Campgrounds, and most facilities and day-use areas within campgrounds, will remain closed pending further evaluation. In certain areas, flooding and rainfall impacts may delay opening.
All restrooms will remain shut down. Visitors are responsible for providing their own PPE (including hand sanitizer), and must pack out what they pack in as trash service may not be available. In order to minimize environmental impacts, visitors are encouraged to practice the Leave No Trace principles found at lnt.org.
"We know the importance of the George Washington and Jefferson National Forests to communities and we want people to use and enjoy the forests again," says Job Timm, George Washington and Jefferson Forests Supervisor. "We are working on phased plans to reopen sites and facilities, but protecting our visitors and employees remains our highest priority. And while we understand there may be some excitement from the public to return to beloved recreation areas, please respect site closures and continue to follow local, state, and federal guidelines on staying safe."
George Washington and Jefferson National Forests officials continue to monitor the COVID-19 situation. Remember to avoid congregating at trailheads and/or parking areas and refrain from gathering in groups of 10 or more. Visitors should be prepared to change plans if high visitor use prevents social distancing. Please review current recommendations from the Centers for Disease Control and Prevention along with local and state guidelines for social distancing and cloth face coverings.
For a complete list of recreation sites and their status, please visit fs.usda.gov/recmain/gwj/recreation.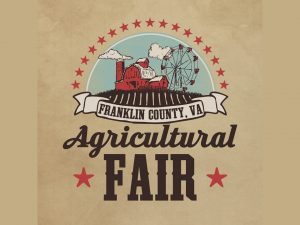 Another annual event has fallen victim to COVID-19 safety and health concerns. This year's Franklin County Agricultural Fair has been cancelled. Plans call for it to return in September of next year.
NEWS RELEASE: After careful review and consideration, a decision has been made to cancel the 2020 Franklin County Agricultural Fair due to safety and health concerns associated with the COVID-19 pandemic.
"Being the sixth annual hosting for the event, following a 40-year hiatus, it was not an easy decision to make.  A number of community organizations, individuals and sponsors have worked long and hard to get us this far," noted David Rotenizer, chairman of the event and county director of tourism.
"With so much uncertainty regarding public health and safety for large group gatherings, along with logistics for maintaining social distancing and sanitation, this was an unfortunate but required action."
It is anticipated the Franklin County Agricultural Fair will be resume September 15-18, 2021.  The public is encouraged to follow the fair's Facebook Page @FCAgFair and website FCAgFair.com
For additional questions or concerns, please contact David Rotenizer at (540) 483-3030 or David.Rotenizer@FranklinCountyVA.gov.
The Blue Ridge Parkway is reopening the parking areas tomorrow at the Peaks of Otter and the near Sharp Top access. But  facilities like campgrounds, picnic areas rest rooms and visitors centers remain closed along the entire parkway.
NEWS RELEASE: [Montebello, VA] – Following guidance from the White House, Centers for Disease Control and Prevention (CDC), and state and local public health authorities, Blue Ridge Parkway is increasing recreational access. The National Park Service (NPS) is working servicewide with federal, state, and local public health authorities to closely monitor the COVID-19 pandemic and using a phased approach to increase access on a park-by-park basis.
On Saturday, May 23, 2020, the Parkway will reopen gates providing motor vehicle access to the northernmost 13 miles of the park, from Milepost 0 – 13, in coordination with the Shenandoah National Park planned reopening. In addition, the parking areas at Milepost 85.9 (Peaks of Otter Visitor Center and Sharp Top Parking Areas) and Milepost 92.5 (Sharp Top Parking Widening) will reopen.
With public health in mind, seasonal visitor service facilities including campgrounds, picnic areas, restrooms and visitor centers remain closed at this time.
The health and safety of our visitors, employees, volunteers, and partners continues to be paramount. At the Blue Ridge Parkway, the operational approach will be to examine each facility function and service provided to ensure those operations comply with current public health guidance, and will be regularly monitored. We continue to work closely with the NPS Office of Public Health using CDC guidance to ensure public and workspaces are safe and clean for visitors, employees, partners, and volunteers.
While these areas are accessible for visitors to enjoy, a return to full operations will continue to be phased and services may be limited. When recreating, the public should follow local area health orders, practice Leave No Trace principles, avoid crowding and avoid high-risk outdoor activities.
The CDC has offered guidance to help people recreating in parks and open spaces prevent the spread of infectious diseases. Park management will continue to monitor all functions to ensure visitors adhere to CDC guidance for mitigating risks associated with the transmission of COVID-19 and take any additional steps necessary to protect public health.
Details and updates on park operations will continue to be posted on the Parkway's website and social media channels.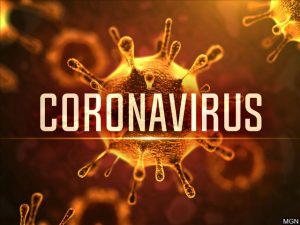 The Virginia Department of Health says one of the most important ways to fight a greater spread of COVID-19 is through contact tracing, and they're looking for a lot of people to get the job done — close to 13-hundred new positions statewide. Officials say  contact tracing is already a common practice to help combat other diseases, but this one is a really big job. WLNI's Evan Jones has more:
05-22 Contact Tracing Wrap-WLNI WEB
The Virginia Department of Health's COVID-19 numbers reported over the past two days show just a single new case in the Lynchburg region. That one case is in Appomattox County, now reporting 25. But the numbers in Lynchburg and Amherst, Bedford and Campbell counties have not changed in the last two days; Lynchburg reports 75, Bedford has 41, and 13 are reported in Amherst.
The Lynchburg Hillcats say long-time team mainstay Ronnie Roberts has passed away at age 70. Roberts spent 28 years in Minor League Baseball, all of them with the Hillcats. He started as Head Groundskeeper, then advanced to Assistant General Manager and General Manager. Roberts retired at the end of the 2018 season.
NEWS RELEASE: Lynchburg, Va.- It is with a heavy heart that we wish to inform the community that our friend, colleague, and Hillcats family member; Ronnie Roberts passed away this afternoon. Ronnie was seventy-years-old and remains a legend at the ballpark. He always had a positive attitude that left a lasting impression with fans, players, and staff members.
Upon hearing the news of Ronnie's passing Hillcats' President and current General Manager Chris Jones said "Ronnie will be missed and saying that is an understatement. He was a constant presence at the ballpark and helped create memories for so many in this community. It will not be the same without him."
Skeletal remains discovered in Amherst County have been confirmed as those of Chad Austin, the Buena Vista man last seen alive almost a full year ago in the Panther Falls area. Since there is no ruling yet on the manner or cause of death, police are currently following normal procedure in such cases by conducting their probe as a murder investigation.
NEWS RELEASE: Buena Vista, Va. – The Buena Vista Police Department's investigation regarding the May 2019 disappearance of local resident, Chad H. Austin, 30, has recently led investigators back to the greater Panther Falls area, where the human remains of Austin were recovered in March of this year.
The Virginia Department of Emergency Management (VDEM), various Search and Rescue canine teams, Buena Vista Police Department, Virginia State Police, and Amherst County Sheriff's Office contributed to the search and recovery operation. In addition to the skeletal remains, forensic investigators collected property and evidence that is currently undergoing testing at the Virginia Department of Forensic Science.
Mr. Austin had been reported missing after his silver 2006 Hyundai Tiburon was found around 12:30 p.m. on Tuesday, May 28, 2019, in Amherst County. The car was abandoned about two miles down the turnoff for Panther Falls Road. His beloved, mixed breed dog, Gunner, was found unharmed and locked inside the car. Investigators were able to confirm Mr. Austin was last seen on May 27, 2019, which was Memorial Day, by campers in the Panther Falls area, east of the Blue Ridge Parkway. A search of the immediate area resulted in several keys and personal items belonging to Mr. Austin being found about ½ mile from the abandoned car.
Because Mr. Austin's remains were discovered in Amherst County and not within the city limits of Buena Vista, the Virginia State Police will assume the lead on the investigation. Investigators with the Buena Vista Police Department and Virginia State Police have been meeting regularly and will continue to work together pursuing new information, along with the assistance of the Amherst County Sheriff's Office and Rockbridge County Sheriff's Office. The Amherst County Commonwealth's Attorney and Buena Vista Police Department will continue to provide resources and assistance.
"From the outset, the investigators assigned to this case recognized the distinct possibility that Chad would not be found alive," said Virginia State Police Special Agent K.A. Zirkle. "Because of that, this case has been handled as a homicide investigation from the very beginning. That means that while we have been diligently searching for Chad with the hopes of finding him safe and well, investigators with the Buena Vista Police Department and state police have been collecting and documenting evidence and information that would explain how he died, and who could be responsible for Chad's death. Make no mistake, much headway has been made in the last year. As unfortunate as this development is, finding Chad's remains allows us to now focus exclusively on the circumstances leading to his death."
"The Austin family has been relentless in their search for Chad," said Buena Vista Police Chief Richard Hartman. "Sadly, now they are grieving the loss of a son and brother. The Austins are longtime members of this community and they deserve our respect. And they deserve privacy. Most of all, they deserve answers. We intend to find those answers as we continue to pursue this investigation in partnership with state police."
"We are confident that there are persons in the community with relevant information that could help bring this case to a logical conclusion. We want to assure local residents that the multi-agency investigative team actively pursuing this case will continue to conduct additional interviews and forensic examinations. A number of people have already come forward – and we are grateful for their trust – but those who have been reluctant are still encouraged to call the Virginia State Police," said Zirkle.
Those with information are encouraged to contact the Virginia State Police Bureau of Criminal Investigation's Salem Field Office at 1-800-542-5959 or 540-375-9589, or by email at questions@vsp.virginia.gov.
Venue Cinemas in Lynchburg plans to start showing movies again soon — in their parking lot. First up: The Wizard of Oz. The movie house says it is still working through some technical issues with the outdoor screen they're setting up along Lakeside Drive, so they do not have a confirmed start date. Once they get going, they will show movies Friday and Saturday nights.
From Venue Cinemas Facebook: Big News! Venue Cinemas will start having weekly drive-in movies in our parking lot soon! We are still working out a few details. Check back on our facebook page for movies and dates. As of now we will plan on showing movies Fridays and Saturdays and depending on the response we could possibly add more days.We have not set a start date yet. As soon as we have all of the equipment set and tested, we will announce more info.
Our first movie will be Wizard of Oz. We are working through some technical issues with our screen. As soon as we have those fixed we will start selling tickets.