The Commonwealth Transportation Board has approved a contract to construct a new bridge to link Altavista and Hurt. It will replace the present Main Street bridge that takes US 29 Business over the Staunton River. The current span was built in 1929, and VDOT says its deteriorating condition led to lowered weight limits in January of this year. English Construction of Lynchburg was awarded the contract for about $17 million.
An 86-year-old Bedford County man faces aggravated sexual battery charges, for alleged assaults that investigators say occurred between 19-94 and 20-10. Carl Wheeler of Huddleston is currently jailed without bond.
From the Bedford County Sheriff's Office: On October 22, 2018, the Bedford County Sheriff's Office received a complaint of possible sex offenses. The investigation into the complaint revealed the alleged offenses occurred between 1994 and 2010.  On December 4, 2018, Carl U. Wheeler, age 86, of Huddleston was arrested and charged with three aggravated sexual battery charges. He is being held in the Blue Ridge Regional Jail in Bedford without bond.
This is the time of year when black bears typically start going into hibernation — but only after packing in the calories to make it through the winter months. With natural food supplies a little scarce this fall, they're looking a little longer for other calorie sources, and trash cans and bird feeders are often easy places to find them. Home owners in bear-prone areas are urged to take precautions for another couple of weeks or so. WLNI's Evan Jones has more:
The University of Lynchburg men's basketball team is now ranked among the nation's top 25. D3hoops.com has the Hornets ranked 22nd this week after starting the season 7-0. This is the first time the team has appeared in national rankings.
From the University of Lynchburg:For the first time in program history, University of Lynchburg's men's basketball team is ranked in the D3hoops.com top 25. The Hornets checked into the poll at No. 22 on its Monday-night release. Lynchburg is off to a 7-0 start for the first time in the program's Old Dominion Athletic Conference era, including last week's wins over two previously unbeaten teams — defending conference champion Emory & Henry and former No. 22 Christopher Newport.
RELATED: D3hoops.com men's top 25, Week 2
Wins over Ferrum, St. Mary's (Md.), Randolph, Eastern Mennonite, and Mary Washington rounded out the Hornets' schedule. The Hornets will hit the road for the first time this season this coming week with trips to Guilford (Wednesday, Dec. 5, 7 p.m.) and Methodist (Saturday, Dec. 8, 2 p.m.). Lynchburg received votes in the final poll of the 2015-16 season but never broke into the top 25.
Another shooting in Lynchburg, this time late last night around 14th and Monroe Streets near Dunbar Middle School. Police say when they responded to a call of a man on the ground there, no one was present – but a short time later, a gunshot victim was brought into the Lynchburg General Hospital E.R. Officials say the wound does not appear to be life-threatening.
From Lynchburg Police:  On December 3, 2018, at 11:13pm, officers of the Lynchburg Police Department responded to the area of 14th Street and Monroe Street for a report of a male lying on the ground with a possible gunshot wound. When officers arrived on scene, the individual was no longer there; and a canvass was conducted of the surrounding area. Shortly thereafter, it was reported that an adult male arrived at the Lynchburg General Hospital ER with a single gunshot wound. The victim was treated at the hospital and the injury does not appear to be life-threatening. This case is active and ongoing. Any further information to be released will be done as an update to this Press Release. Anyone with information regarding this incident is asked to contact Detective T. Barley at (434) 455-6162 or call Crime Stoppers at 1-888-798-5900.
UPDATE from Lynchburg Police: The victim in this case is identified as Benjamin Lee Friar, age 32, from Concord.
PREVIOUS: An 18-year-old Lynchburg man is accused of last night's shooting death at James Crossing Apartments. Tyler Andrew Dabney is charged with second degree murder and a firearms count. Police say a 32-year-old man died from multiple gunshot wounds.
From Lynchburg Police: 28, 2018 at 2047 hrs,  Lynchburg Police officers were dispatched to the 1500 Block of Longview Road for reports of shots fired. Upon arrival, officers located a male victim suffering from multiple gunshot wounds. The 32 year old male victim was found in an apartment in 1517 Longview Road. He died at the scene. As a result of the investigation, Tyler Andrew Dabney, 18, of Lynchburg was arrested and charged with 2nd degree Murder, Use of a Firearm in the Commission of a Felony and is being held in the Blue Ridge Regional Jail Lynchburg Adult Detention Center. Lynchburg Police Department's Criminal Investigations and Forensics Units are continuing this investigation, which is active and ongoing. Anyone with information regarding this crime or anything that is believed to be pertinent to this case is asked to contact Detective R.G. Miller at (434) 455-6160 or call Crime Stoppers.
The Pentagon says a Lexington soldier was one of three killed by a bomb blast Tuesday in Afghanistan. He is identified as 29-year-old Army Captain Andrew Ross. The Defense department says the three died after their vehicle was hit by an improvised explosive device. Ross was assigned to an airborne special forces group at Fort Bragg.
News release: The Department of Defense announced today the deaths of two soldiers and one airman who were supporting Operation Freedom's Sentinel. The service members died Nov. 27, 2018, from injuries sustained when their vehicle was struck by an improvised explosive device in Andar, Ghazni Province, Afghanistan. The soldiers were assigned to 1st Battalion, 3rd Special Forces Group (Airborne), Fort Bragg, North Carolina. The airman was assigned to the 26th Special Tactics Squadron at Cannon Air Force Base, New Mexico. The incident is under investigation. The deceased are: Army Capt. Andrew Ross, 29, of Lexington, Virginia. Army Sgt. 1st Class Eric Michael Emond, 39, of Brush Prairie, Washington. Air Force Staff Sgt. Dylan J. Elchin, 25, of Hookstown, Pennsylvania.
Lynchburg Police are asking for help identifying and finding two women wanted for allegedly shoplifting 30 items worth more than $700 yesterday from J.C. Penney's at River Ridge Mall. Police say the have ID'd one suspect as 52-year-old Evora Askins of Lynchburg, but at last report, they had not yet found her. A second woman has not yet been identified.
From Lynchburg Police: On November 26, 2018, Officers with the Lynchburg Police Department responded to JC Penney, 3409 Candlers Mountain Rd at the River Ridge Mall for a report of shoplifting. The complainant stated at approximately 4:15 pm, two females entered the store each carrying either a bag or pocketbook. Store personnel observed the two females concealing merchandise in their bags and notified LPD. After selecting several items, the two females exited the store and got into a dark colored Chevrolet Malibu with Georgia License plates ARN-6019 and left the property. In total, 30 items were taken with a total loss of $748.16. One female has Been identified as Evora Askins, 52 year old resident of Lynchburg. A warrant was obtained for Askins and she is currently wanted for Grand Larceny. The second female has not been identified at this time and the Lynchburg Police Department is seeking the community's assistance to identify her. The second female is described as a black female wearing a grey shirt, black coat with orange liner and glasses. Anyone who may have information to the whereabouts of Askins or the identity of the above described female is asked to contact the Lynchburg Police Department of Crime Stoppers.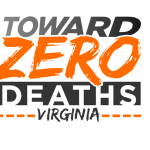 Virginia is undertaking a new initiative with the ultimate hope of not just reducing the number of traffic-related deaths in the state, but eliminating them altogether. State officials say the "Toward Zero Deaths" initiative will coordinate efforts involving several agencies to go after the many causes of traffic fatalities. The initiative includes enforcement, improving safety of streets and highways, and education. WLNI's Evan Jones has more:
11-27 Toward Zero Deaths Wrap-WLNI-WEB
Click here for Virginia's Toward Zero Deaths initiative web site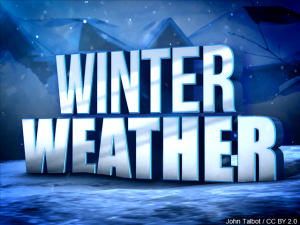 Be prepared for the possibility of slippery going Saturday morning. The National Weather Service has issued a winter weather advisory for the region that goes into effect early tomorrow and run through late morning. Sleet and freezing rain are expected overnight before changing to all rain around mid-morning Saturday.
From the National Weather Service:
WINTER WEATHER ADVISORY REMAINS IN EFFECT FROM 1 AM TO 11 AM EST SATURDAY.
A warm front will overrun a shallow cold air mass and produce a period of sleet and freezing rain late tonight and into Saturday morning. As surface temperatures gradually warm above freezing Saturday, mixed precipitation will change to all rain.