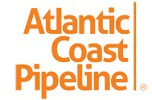 Virginia labor leaders say a proposed natural gas pipeline would bring thousands of jobs to the state as it goes in — and more jobs once it is completed.  The Atlantic Coast Pipeline is the longer of two proposed to cross much of Virginia. It would deliver natural gas from the gas fields of West Virginia to utilities and manufacturers in the southeastern U.S. WLNI's Evan Jones has more.
02-01 Pipeline Jobs Wrap-WLNI-WEB
A Campbell County man is a big Virginia Lottery winner. Lottery officials presented the ceremonial check today to Tim Nash of Gladys. He won a top prize in the $3,000,000 Fortune  scratcher game. Nash has not yet decided whether to take that amount over 30 years or to take $1.6 million front. He purchased the big ticket at the Community Mini mart in Gladys, and the store receives a $10,000 bonus for selling it.
(Continue reading for the Virginia Lottery news release.)
State Police hope surveillance photos will help them find a woman suspected of shoplifting various items from the Forest WalMart earlier this month, then striking another vehicle in the parking lot while driving away. Officials say it happened the evening of January 5th. Anyone who might provide any information is asked to call Trooper Mayhew at 1-800-542-5959 or call Crime Stoppers at 1-888-798-5900. You can also visit the Central Virginia Crime Stoppers website at www.cvcrimestoppers.org to enter a web tip, or text "CVCS" plus your message to 274637.
(Continue reading for the full State Police news release.)
Bedford County fire officials say older, unsafe wiring started the Bedford fire earlier this month that killed a four-year-old girl. And from the account they now provide, the number of deaths could easily have been much higher. WLNI's Evan Jones has more:

Appalachian Power is preparing to add solar power to its list of generation sources. And unlike the wind-generated power it receives, this would be built within its service area. WLNI's Evan Jones has the story.
Lynchburg City officials are putting out early word that some downtown traffic pattern changes are on the way starting Wednesday. It's all connected to the ongoing downtown utility and streetscape project. Expect lane reductions on parts of Main Street, while on Church Street, one-lane traffic will be rough in places until the roadway can be repaved this spring.
(Continue reading for the full list of downtown traffic changes.)
An Ohio-based company will open its first Virginia location later this year in Lynchburg, and city officials say it has the potential to add more than 600 jobs here over the next three years. Convergys is a customer service and billing company, and work is well underway at the former Kroger store on Linkhorne Drive to prepare for its arrival. Hiring is expected to begin this summer.
(Click here to read the full city news release.)
Governor McAuliffe says Virginia could lose up to $300 million in federal funding if Congress would replace the Affordable Care Act with block grants to states. McAuliffe has been meeting with legislators this week at the Capitol. More from WLNI's Evan Jones.
Governor McAuliffe is scheduled to visit Lynchburg tomorrow to attend the Central Virginia Continuum of Care Resource Fair. It's designed as a resource for anyone facing homelessness or housing insecurity. McAuliffe is expected to speak about homelessness and veterans. The resource fair, Sharing the Love in Central Virginia, will host approximately 20 service agencies and mainstream resources to assist the homeless and unstably housed persons and families.
(Continue reading for the Lynchburg City news release.)
The Internal Revenue Service is now accepting tax returns for 2016, but hundreds of thousands of Virginians expecting a refund will have to wait a little extra to get it. More from WLNI's Evan Jones.