(from Lynchburg PD) On August 12, at approximately 1:45am, the Lynchburg Police Department responded to the area of King Street and Terminal Street for reports of shots being fired. Officers were then advised that two males had just shown up at the Lynchburg General Hospital 's Emergency Department with apparent gunshot wounds. Officers then arrived at the hospital and found a 19 year old male (Lynchburg resident) and an 18 year old male (Gladys resident), both with non-life threatening injuries. The males advised that they had been in the area of King Street and Terminal Street when they were shot. This incident remains under investigation by the Lynchburg Police Department's Criminal Investigation Division
.
(AP)  A day after tensions between police and community activists nearly boiled over on the University of Virginia's campus, the city of Charlottesville plans to mark Sunday's anniversary of a deadly gathering of white supremacists with a rally against racial hatred. But 115 miles away in Washington, the principal organizer of last year's "Unite the Right" event will hold a "white civil rights rally," and police are preparing for counterprotesters.Jason Kessler abandoned plans for a similar anniversary event in Charlottesville. His Washington permit application says he expects 100 to 400 people Sunday afternoon in Lafayette Park, near the White House.
But some leading figures in the white nationalist movement have said they won't attend or encouraged supporters to stay away. And the events likely will be dwarfed by counterprotests, for which permits also have been issued.
(AP) The candidates in Virginia's U.S. Senate made President Donald Trump a focal point as they sparred in their first debate. Republican Corey Stewart accused Democratic Sen. Tim Kaine of hurting Virginia's interests by reflexively opposing Trump's agenda. Kaine said Stewart would blindly follow the president, particularly when it comes to the U.S.'s relationship with Russia. The pair debated Saturday at an event sponsored by the Virginia Bar Association held at the posh Homestead Resort in Bath County. The candidates clashed on a variety of issues like taxes, immigration and abortion. They also often traded personal jabs. Stewart said Kaine was "too weak" and "too liberal." Kaine accused Stewart of repeatedly lying during the debate.
WISE, Va. (AP) – Gov. Ralph Northam is set to visit a health clinic in Southwest Virginia that's expected to draw thousands of people seeking free care. Northam's office announced that he will attend the Remote Area Medical clinic at the Wise County Fairgrounds on Saturday. Northam is a pediatric neurologist who has treated patients at the clinic in the past. This is 19th year the event will be held at the fairgrounds. Patients will receive provide dental, medical and vision care. All care is offered free of charge. Registration begins at 6 a.m. daily from July 20 through July 22. Services are offered on a first-come, first-served basis.
HOT SPRINGS, Va. (AP) – The two major party candidates in Virginia's U.S. Senate race are set to square off in their first debate.  Democrat Tim Kaine and Republican Corey Stewart are debating Saturday at the Homestead Resort. The event is sponsored by the Virginia Bar Association.  Kaine is seeking a second term. He was Hillary Clinton's running mate in the 2016 presidential election and the early favorite to win this year's contest.
Stewart is a devotee of President Donald Trump and an outspoken defender of Confederate imagery. Several Virginia Republicans, including those seeking re-election to the U.S. House, have publicly distanced themselves from Stewart.Virginia was once considered a swing state. But Republicans haven't won a statewide contest since 2009.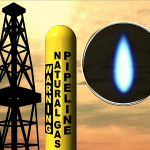 The Virginia Department of Environmental Quality has issued a "notice of violation" to Mountain Valley Pipeline LLC for alleged violations of several state regulations regarding stormwater management, erosion and sediment control. The DEQ alleges that corrective actions were not taken within the required time frames in Roanoke, Franklin, Montgomery and several other counties. MVP has 10 days to respond to the charges.
Virginia DEQ news release: RICHMOND, VA. – The Virginia Department of Environmental Quality (DEQ) has issued a Notice of Violation (NOV) to Mountain Valley Pipeline, LLC (MVP) for alleged violations of the Virginia Stormwater Management Act and Regulations, the Virginia Erosion and Sediment Control Law and Regulations, the Virginia Water Protection Permit Program and Regulations, and Clean Water Act Section 401 Water Quality Certification No. 17-001 at locations where land disturbing activity is occurring along the MVP pipeline project.
(From CNN) Witnesses told CNN affiliate WPVI the shooting happened around 2:45 a.m. at the Art All Night-Trenton festival at the Roebling Wire Works Building on the south side of the city. "All of a sudden, my brother goes to me, 'You hear that gunfire?," said a witness. " I go, 'It sounds like fireworks. said the witness to the sounds of gunshots and the chaos afterwards. "He said, "No, that's gunfire.' Next thing you know, we turn around and everybody's running down the street. All hell broke loose," said the witness. Initial reports says 20 people were wounded. "I saw two police officers escort a guy that got shot in the leg. They bandaged him up and whisked him away before the ambulance came here. It was pretty gnarly," said a local resident.Police are questioning witnesses to determine if more suspects could be at large, WPVI reported. The dead suspect was a 33-year-old man, police told the station.
Before it was canceled, the festival had been scheduled to run from 3 p.m. Saturday to 3 p.m. Sunday. It featured more than 1,500 works of art, live murals and graffiti, dozens of musical performances and a film festival. The event is in its 12th year. "We're still processing much of this and we don't have many answers at this time, but please know that our staff, our volunteers, our artists and musicians all seem to be healthy and accounted for. Our sincere, heartfelt sympathies are with those who were injured," festival organizers said on Facebook.
In a 4-way race for the 6th District Congressional seat, a 36 year old mental health worker will battle Republican Ben Cline for the seat Bob Goodlatte is vacating. More on yesterday's Democratic primary from WLNI's Gene Marrano:
Air Force Veteran, Small Business Owners and National Security Expert Denver Riggleman has announced he is seeking the Republican Nomination to replace Congressman Tom Garrett.  Real estate developer Jim McKelvey has also announced.  Riggleman was a GOP primary candidate for Governor at one point last year. (from a statement) : "I am officially announcing my candidacy for the Republican nomination for the 5th Congressional District. As a political outsider, veteran, small business owner, and grassroots conservative, I will bring a fresh perspective to DC and help pass the President's agenda. As we have all seen over the past few years, it takes a real outsider with real world experience to drag the swamp monsters to dry land. As a veteran and small business owner, I am perfectly suited for that task.
I would like to thank Rep. Tom Garrett for his many years of public service as a Congressman, State Senator, and Commonwealth's Attorney. He and I have become close friends ever since I first signed up to be a delegate for him at the 2016 5th District Convention. Christine and I are sending prayers and best wishes to Tom and his family during this difficult time. Tom is a man of courage and a conviction, I look forward to continuing his pristine conservative voting record in DC."
Bedford County real estate developer Jim McKelvey has just announced his bid for the 5th District Congressional seat. McKelvey hopes to secure the Republican nomination now that incumbent Tom Garrett has announced he will not run for a second term – saying yesterday he is battling alcoholism. This will be McKelvey's third bid for the 5th District seat; he also ran unsuccessfully for the House of Delegates in 2013. A GOP committee will select the new candidate to run against Democrat Leslie Cockburn in November.