(From CNN) Witnesses told CNN affiliate WPVI the shooting happened around 2:45 a.m. at the Art All Night-Trenton festival at the Roebling Wire Works Building on the south side of the city. "All of a sudden, my brother goes to me, 'You hear that gunfire?," said a witness. " I go, 'It sounds like fireworks. said the witness to the sounds of gunshots and the chaos afterwards. "He said, "No, that's gunfire.' Next thing you know, we turn around and everybody's running down the street. All hell broke loose," said the witness. Initial reports says 20 people were wounded. "I saw two police officers escort a guy that got shot in the leg. They bandaged him up and whisked him away before the ambulance came here. It was pretty gnarly," said a local resident.Police are questioning witnesses to determine if more suspects could be at large, WPVI reported. The dead suspect was a 33-year-old man, police told the station.
Before it was canceled, the festival had been scheduled to run from 3 p.m. Saturday to 3 p.m. Sunday. It featured more than 1,500 works of art, live murals and graffiti, dozens of musical performances and a film festival. The event is in its 12th year. "We're still processing much of this and we don't have many answers at this time, but please know that our staff, our volunteers, our artists and musicians all seem to be healthy and accounted for. Our sincere, heartfelt sympathies are with those who were injured," festival organizers said on Facebook.
In a 4-way race for the 6th District Congressional seat, a 36 year old mental health worker will battle Republican Ben Cline for the seat Bob Goodlatte is vacating. More on yesterday's Democratic primary from WLNI's Gene Marrano:
Air Force Veteran, Small Business Owners and National Security Expert Denver Riggleman has announced he is seeking the Republican Nomination to replace Congressman Tom Garrett.  Real estate developer Jim McKelvey has also announced.  Riggleman was a GOP primary candidate for Governor at one point last year. (from a statement) : "I am officially announcing my candidacy for the Republican nomination for the 5th Congressional District. As a political outsider, veteran, small business owner, and grassroots conservative, I will bring a fresh perspective to DC and help pass the President's agenda. As we have all seen over the past few years, it takes a real outsider with real world experience to drag the swamp monsters to dry land. As a veteran and small business owner, I am perfectly suited for that task.
I would like to thank Rep. Tom Garrett for his many years of public service as a Congressman, State Senator, and Commonwealth's Attorney. He and I have become close friends ever since I first signed up to be a delegate for him at the 2016 5th District Convention. Christine and I are sending prayers and best wishes to Tom and his family during this difficult time. Tom is a man of courage and a conviction, I look forward to continuing his pristine conservative voting record in DC."
Bedford County real estate developer Jim McKelvey has just announced his bid for the 5th District Congressional seat. McKelvey hopes to secure the Republican nomination now that incumbent Tom Garrett has announced he will not run for a second term – saying yesterday he is battling alcoholism. This will be McKelvey's third bid for the 5th District seat; he also ran unsuccessfully for the House of Delegates in 2013. A GOP committee will select the new candidate to run against Democrat Leslie Cockburn in November.
(from ABC News) President Trump said in a tweet Sunday that he is ordering the Department of Justice to "look into" whether his 2016 presidential campaign was improperly "infiltrated or surveilled" for political purposes. Trump added that he'd ask whether "any such demands or requests were made by people within the Obama Administration." The Department of Justice currently did not have a comment on the tweet. The tweet is the latest escalation by the president in fueling an assertion that the Trump campaign may have been spied on by the  FBI or the DOJ. President Trump has sent out a series of tweets in recent days advancing the accusation first voiced by some conservative commentators that the FBI had a spy in the Trump campaign.
The Washington Post and New York Times have reported in recent days that the FBI sent an informant to talk to several Trump campaign aides during the 2016 election. The Times cited unnamed sources that these contacts were made only after the FBI had gathered information that the informant's targets had made suspicious contacts with Russians during the campaign. The reports do not assert that there was an informant embedded inside the campaign or that the informant ever acted improperly.
Delegate Ben Cline has won the Republican nomination for the Sixth District at the GOP convention in Harrisonburg.."I am very excited to finally have a nominee in the Sixth," said RPV Chairman John Whitbeck. "I have the utmost confidence in Cline's ability to run a successful campaign and keep the Sixth District Republican. He has a top-of-the-line grassroots operation that will ensure his victory in November. Cline has one of the most impressive campaigns of any Republican in the United States."
Cline has served the 24th District in Virginia House of Delegates for 16 years and previously Chief of Staff for retiring Congressman Bob Goodlatte, according to a release from the Republican Party of Virginia. He will face off in November against the winner of the Democratic primary on June 12th, when four contenders will seek their party's nomination in a district that is historically "red." (with reports from WDBJ-7)
(VDH release) Following heavy rain events this week, the Virginia Department of Health (VDH) reminds people to take precautions to avoid flooded areas, and once the sun comes out, be aware of potential health risks before you participate in recreational water activities.
Heavy rains can increase the risk of exposure to animal waste and inadequately treated wastewater from sewage treatment plants. Bacteria, debris and other pollutants are collected by rainwater as it travels over the land and ends up in rivers, lakes and streams. This mix of rain and pollution can pose risks to human health and safety. Rain events also cause flooding and fast-moving waters, especially in low-lying areas.
The most common illnesses from contaminated water are gastrointestinal illnesses. This may cause vomiting, diarrhea, nausea, abdominal pain or fever. These illnesses result from swallowing water contaminated by disease-causing microbiological organisms. Additionally, contact with contaminated water has the potential to cause upper respiratory (ear, nose, throat) and skin infections.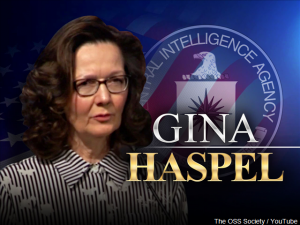 U.S. Senator Mark Warner says he will support the nomination of Gina Haspel to be the Director of the CIA after all. Warner, a Democrat, called it "a difficult decision" in light of Haspel's alleged role with now-defunct "enhanced interrogation" programs, but he also said she has "served our country with dedication for 33 years."
News release:  U.S. Sen. Mark R. Warner (D-VA), Vice Chairman of the Senate Select Committee on Intelligence, announced today that he will support the nomination of Gina Haspel to be Director of the Central Intelligence Agency (CIA):  "Gina Haspel has served our country with dedication for 33 years. In many ways, her story is representative of the thousands of people at the Agency and throughout the intelligence community who serve quietly, without recognition, and often at great personal risk, in order to keep our nation safe from those who wish to do us harm.
(from ABC News) After being praised as a hero by the mayor of Nashville, James Shaw Jr. said he was just trying to save his own life when he wrestled an assault rifle from a gunman who fatally shot four people at a Waffle House in Tennessee. Everybody's calling me a hero, but I want people to know that I did that completely out of a selfish act," Shaw said during a news conference today. "I was completely doing it just to save myself. Me doing that … I did save other people, but I don't want people to think that I was the Terminator or Superman or anybody like that. I figured if I was going to die, he was gonna have to work for it."
The 29-year-old Shaw, the father of a 4-year-old girl, was grazed by a bullet in the rampage at the Waffle House near Nashville, a restaurant he went to with a friend early Sunday after going to a club in the area. He also burned his right after grabbing the scalding hot barrel of the assault rifle. Police said the suspected gunman, Travis Reinking, 29, arrived at the Waffle House in a pickup truck. He was only wearing a green jacket and nothing else when he opened fire outside the restaurant with an AR-15 assault rifle. The gunman killed two people outside the restaurant, including a Waffle House cook who had gone out for a cigarette break. The gunman then fired through the window before entering the restaurant to continue his massacre. Shaw, an AT&T worker who grew up in Nashville, said the shooting erupted at 3:23 a.m. shortly after he and a friend took a seat.
(ABC News) Barbara Bush was remembered at her funeral as a loving wife, mother and friend with a devilish sense of humor and who represented the best of the World War II generation.  "Barbara Bush was the first lady of 'the greatest generation,'" presidential historian Jon Meacham, a friend of the Bush family, said in a eulogy at Saturday's funeral service in Texas that drew signatories from across the nation and around the world.
Meacham recalled the snowy-haired former first lady's "long and consequential life," not least her promotion of literacy, her quick-witted humor and her trademark faux pearls. "She was candid and comforting," Meacham said, describing her as a "point of light" who "kept everything and everyone together."
Some 1,500 guests filled St. Martin's Episcopal Church in Houston for the service. Barbara Bush, who died on Tuesday at the age of 92, had requested in her last wishes a modest funeral at the Gothic-style cathedral, where she and her husband, former President George H.W. Bush, were devoted members for decades.