From Associated Press: Virginia Gov. Terry McAuliffe's administration has enacted rules for political rallies at Richmond's Robert E. Lee statue that limit crowd size and ban guns. McAuliffe announced the new emergency regulations Monday. They were recommended by a state task force formed in response to deadly white nationalist rally in Charlottesville earlier this year. The regulations create a new permitting process for groups planning to rally at the Lee statue and cut the maximum crowd size from 5,000 to 500. Guns would be banned at permitted events. The rules also require permits for events expected to draw 10 participants or more. The emergency regulations will be in effect for 18 months before the state finalizes them, according to the governor's office.
Four women say that Alabama politician Roy Moore pursued them as teenagers while he was in his 30's. WLNI's Lillian Boyd has more on the Virginia candidate for US Senate who doesn't believe it.
The Democrats swept the state races in this year's election. WFIR's Lillian Boyd has details on Virginia's next attorney general. Incumbent Attorney General Mark Herring has won the state's attorney general race, beating his challenger Republican John Adams. After a successful campaign of raising more than 8-million dollars, it'll be Herring's second term.
A poll released this morning shows Democrat Ralph Northam leading Republican Ed Gillespie by 6 points in the Virginia governor's race ahead of tomorrow's election. The latest poll from Christopher Newport University found 2 percent for Libertarian Cliff Hyra, with another 2 percent still undecided. Results show a much more favorable lead for Northam than the latest poll from Roanoke College – it shows each candidate in a tie at 47 percent each. Gillespie scored higher on taxes and the economy; while Northam won the day on health care and education.
RICHMOND, Va. (AP) – Virginia's rate of babies born prematurely has reached its highest point in seven years, yet researchers say the reason remains a mystery. According to the March of Dimes' annual premature-birth report card, Virginia's 2016 rate was 9.6 percent, nearly half a percentage point higher than the previous year. The Richmond Times-Dispatch reports Virginia's grade dropped from a B to a C on the report card. Nationally, the rate increased from 9.6 percent in 2015 to 9.8 percent, amounting to an additional 8,000 premature births. Among black women, the preterm birthrate was 49 percent higher than other women. Premature babies are born before 37 weeks. Being born prematurely can lead to several complications for children, including infections and jaundice. They can also have health problems that can affect them for their entire lives.
Lynchburg police are investigating a fatal shooting in downtown yesterday. Officers responded to reports of multiple shots fired on Main Street around 4 am where witnesses said a man had to be transported to the hospital for gunshot wounds. 22-year-old Omarr Thompson was pronounced dead Lynchburg General Hospital. One witness says there had been a party at the location when a fight broke out and he heard about 20 gunshots. The incident remains under investigation.
One man was seriously injured after yesterday afternoon's two-vehicle collision on US-460. Gregory Chapman of New Jersey was taken to Lynchburg General Hospital after his car was t-boned by a tractor trailer. Witnesses told authorities that the tractor-trailer had ran a red light at the intersection of Richmond Highway and Concord Turnpike.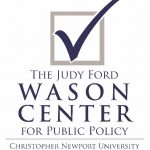 The latest Wason Center Poll released this morning shows Democrat Ralph Northam at a 7-point lead over Republican Ed Gillespie. It finds that Northam is favored among men and women, young and old, and among African-American voters while Gillespie leads among white voters. It's the final Christopher Newport University poll before next month's election.
Lynchburg Museum Director Doug Harvey has announced he will be retiring as of next Wednesday. During his tenure, Harvey organized the reopening of the Museum in 2008 after its closure for ceiling collapse and structural issues. Harvey has had a 36-year career in Virginia museums. He and his wife plan to remain in his hometown of Lynchburg.
According to a Roanoke College poll released this morning, Democrat Ralph Northam maintains a six-point lead over Republican Ed Gillespie. Libertarian candidate Cliff Hyra holds 2 percent of likely voters. The margin of error is 4 percent. The poll also found voters believe economic issues and healthcare are the most important issues in this campaign.