From the National Weather Servicee: A Flood Warning is in effect for the Roanoke (Staunton) River at Altavista, Brookneal and Randolph. Between 2 and 5 inches of rain fell Saturday evening across southside Virginia, and the foothills of the Virginia Blue Ridge. This resulted in flash flooding of many headwater streams of the Roanoke River overnight. As the water continues to runoff and move downstream, this will result in minor flooding along parts of the Roanoke River today. In each case, the river is expected to reach or slightly exceed the beginning of flood stage today before it begins to recede. Do not drive through flooded areas; the water may be much deeper than you think.
On 09/22/2018 at approximately 2315 hours Officers of the Lynchburg Police Department responded to 1504 Longview drive, James Apartments in reference to a Malicious Wounding (stabbing). Once on scene Officers spoke to the victim who was suffering from multiple stab wounds. The victim advised that he was assaulted and stabbed by a black male who left the area on foot. Officer searched the area and was able to locate the suspect in the complex. The suspect was identified as Jamel Owen Davis age 33 of Lynchburg. He was arrested and charged with one count Aggravated Malicious Wounding. The victim was transported to the Lynchburg General Emergency Room being treated for serious injuries.  The incident remains under investigation by the LPD's Criminal Investigation Division. Anyone with information regarding this incident is asked to contact Detective J. D. Tucker at (434)455-6116 or call Crime Stoppers at 1-888-798-5900. Visit the Central Virginia Crime Stoppers website at www.cvcrimestoppers.org to enter a web tip, or text "CVCS" plus your message to 274637.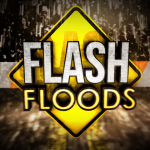 Very heavy rain possible this afternoon and evening. Scattered to numerous thunderstorms will develop this afternoon ahead of a cold front.
FLASH FLOOD WATCH IN EFFECT UNTIL MIDNIGHT EDT TONIGHT. The National Weather Service in Blacksburg has issued a Flash Flood Watch for portions of central Virginia, south central Virginia, southwest Virginia, and west central Virginia, including the following areas, in central Virginia, Amherst. In south central Virginia, Bedford and Henry. In southwest Virginia, Bland, Carroll, Craig, Floyd, Giles, Grayson, Montgomery, Patrick, Pulaski, and Wythe. In west central Virginia, Alleghany VA, Bath, Botetourt, Franklin, Roanoke, and Rockbridge. Until midnight EDT tonight.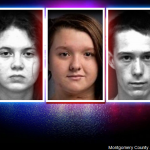 FRIDAY: Jurors in the Natalie Keepers trial are recommending she serve 40 years in prison. It comes after Keepers took the stand herself at today's sentencing hearing and apologized to the family of Nicole Lovell. The jurors found her guilty yesterday of accessory to murder before the fact in the death of the 13-year-old Blacksburg girl. Keepers says she never intended for it to happen.  Sentencing is set for November 27.
THURSDAY: A jury has found Natalie Keepers guilty of accessory before the fact in the murder of 13-year-old Nicole Lovell. The jurors took about 90 minutes today to reach the guilty verdict. The panel will meet again today to consider her sentencing.
TUESDAY: CHRISTIANSBURG, Va. (AP) – Prosecutors have told jurors that a former Virginia Tech student charged as an accessory in the death of a 13-year-old girl was closely involved in helping a friend plan the killing. But Natalie Keepers' lawyers told the jury that Keepers believed that talk of killing the girl was just a fantasy. The conflicting portrayals of Keepers came Tuesday during opening statements at her trial. Keepers has pleaded not guilty to being an accessory before the fact in the 2016 fatal stabbing of Nicole Lovell. Commonwealth's Attorney Mary Pettitt said Keepers discussed various ways of killing Lovell with her friend, David Eisenhauer. Keepers' attorney said Keepers only participated in the discussion to maintain her friendship with Eisenhauer. He is now serving a 50-year sentence after pleading no contest to first-degree murder.
News release: September 14, 2018 | CONCORD, VA – Gleaning For The World is extending our disaster relief supply collection at Sam's Club on Ward's Road for the victims of Hurricane Florence. As you know, we have been at Sam's Club this week, beginning September 11 through Saturday, September 15 from 10am until 6pm each day. We have received many inquiries as to how people can help next week, and we've decided to extend the collection for those who want to help and we will be back at Sam's Club Monday, September 17 through Wednesday, September 20, each day from 10am-6pm.
We will also hold a one-day collection at the Kroger in Forest, Virginia on Wednesday, September 20 from 10am until 6pm. Kroger shoppers may also pre-purchase items for donation at Kroger and leave them at the store between now and the time of collection.
Gleaning for the World is helping people in our area help others recover from the expected severe impact of Hurricane Florence. WLNI's Kenny Shelton has the story.
Touch a Truck will be at Sims Farm on Saturday, September 8th from 10am-3pm.
$5 entry for the day.
https://www.touchatrucklynchburg.com/
News release: On August 30, 2018, a Bedford County Sheriff's deputy stopped a Chevrolet S10 pickup truck on Thomas Jefferson Road for multiple traffic violations. The driver of the truck gave the deputy a false identification. While the deputy was attempting to identify the driver, he fled on foot in the area of Thomas Jefferson Rd and Everett Rd. The driver was later identified as Dustin Wayne Gilliam and the investigation revealed he has ties to Amherst County, Campbell County, and Raleigh NC. Dustin Gilliam, age 27, is wanted in Amherst County for probation violation for malicious wounding. He is also wanted in Bedford County for multiple charges.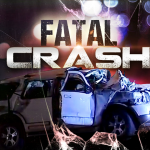 State Police say traffic deaths over the Labor Day weekend were more than double the number last year: 12 people killed statewide. This despite law enforcement efforts that saw state troopers cite more than 8,400 drivers for speeding.
From Virginia State Police:  Traffic deaths in Virginia reached a three-year high during the 2018 Labor Day weekend. According to preliminary reports, a dozen individuals were killed in 11 fatal crashes during the four-day statistical counting period (12:01 a.m. Aug. 31, 2018 – 12 a.m. Sept. 3, 2018), which marks the highest number of crashes recorded since 2015 when 16 fatalities occurred over the holiday weekend. In 2017, there were five traffic crashes on Virginia's highways. This year's 11 holiday fatal crashes took place in the counties of Carroll, Culpeper, Fairfax, Page, Prince William, Smyth, Tazewell and York and the cities of Lawrenceville, Newport News and Norfolk. These crashes claimed the lives of three motorcyclists, a motorcycle passenger and three pedestrians. Of the remaining five crashes, two involved individuals who were not wearing a seat belt.
From State Police: At 3:59 p.m. Saturday (Sept. 1), Virginia State Police responded to the railroad crossing at Plum Branch Road in Concord, Campbell County. An adult male was sitting in the middle of the tracks as a Norfolk-Southern train was traveling on the tracks. Despite the train engineer blowing the horn repeatedly to alert the male subject, he refused to move. The train was not able to stop in time and the man was struck. He died at the scene. State police are still in the process of confirming the man's identity and then notifying his next of kin. The investigation remains ongoing at this time.