News release: The Lynchburg Police Department is investigating reported vandalism in downtown Lynchburg. On November 3, 2018 a security representative from Pacific Life reported their property located at 700 Main St was vandalized with spray paint overnight. Officers responded and found multiple locations on the property had been tagged with "SLIZ" . While continuing the investigation, officers located the same tag on property belonging to Amazement Square, 27 Ninth St.  Later in the day, a representative for the Academy of Fine Arts, 600 Main St reported their building had also been tagged with "SLIZ" in spray paint. Video surveillance shows what appears to be a slender male, wearing light colored clothing and black and white tennis shoes tagging the Pacific Life building at the corner of Commerce St. On November 4, 2018 Pacific Life reported their building was tagged again with "SLIZ". This time it appeared there were two individuals who were involved in the tagging of the building.  On November 7, 2018 Anthony and Company also reported the tag of "SLIZ" painted on their building. Anyone who may know the identity of these subjects is asked to contact the Lynchburg Police Department or Crime Stoppers.
News release: The Lynchburg Police Department is actively investigating a reported Embezzlement involving the Timberlake Dixie Youth Organization. In October, 2018 Timberlake Dixie Youth board members became aware of discrepancies involving the financial reports of their non-profit organization and LPD was asked to investigate. After several weeks of investigating, Detectives were able to determine that money raised through fundraising events, sponsorships and team member registration fees intended for use by the organization had been used fraudulently. Detectives determined the fraudulent activity began in 2017 and continued through October 2018 with a total loss in excess of $20,000. Detectives were able to identify two suspects in this case and on November 9, 2018 the following individuals were charged: Richard Lee Mathews, 44 year old resident of Campbell County (President of Timberlake Dixie Youth) and April Lynn Mathews, 50 year old resident of Campbell County (Treasurer of Timberlake Dixie Youth). Charges include Embezzlement and Obtaining Money by False Pretense. Both suspects were arrested and transported to the Blue Ridge Regional Jail.
Incumbent Tim Kaine is headed back to Washington for a second term in the United States Senate. Kaine handily beat his Republican challenger Corey Stewart. The former Virginia governor and running mate of Hillary Clinton in the 2016 presidential race says he will continue to take Virginia values to DC. WLNI's Denise Allen Membreno has more:
Central Virginia Business Coalition is having their  1st Annual "Holiday Extravaganza and Vendor Expo" on Thursday, November 1st, 2018 from 4PM – 8PM.  This expo will be held at Heritage Baptist Church- 219 Breezewood Drive in Lynchburg, VA.   www. cvabc.org/events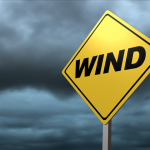 From Appalachian Power Noon Sunday: The power is out for more than 60,000 Appalachian Power customers after an unexpected wind storm swept through the service area late Saturday into early Sunday morning. The storm, which was not forecasted, included gusts of almost 60 MPH, which impacted electric service. The hardest hit areas are in West Virginia where more than 46,000 customers are currently without power. In Virginia, more than 14,000 customers do not have electric service. Our employees are assessing the situation this morning to determine the full impact on transmission stations and distribution lines.  As outages are cleared, crews will move into these more heavily damaged areas to assist in restoration. Customers in these areas should check the Outage Map at www.AppalachianPower/OutageMap for the most up-to-date restoration times.
A Liberty University School of Aeronautics airplane crash- landed today at Lynchburg Regional Airport, where the pilot reported a loss of power on takeoff. The light aircraft crashed in a grassy area away from any runway. There is visible damage, but no injuries are reported. Liberty officials say a student and instructor were aboard the plane.
Reporter Andre Whitehead is there and tells us what he sees:
PREVIOUS From Liberty University: Just before 11 this morning, a Liberty University Cessna 172 Skyhawk airplane was taking off when it experienced a loss of power. The pilot radioed the tower before flying the aircraft to a landing and running off the side of the runway. The plane suffered damage. There were no fatalities. At this point, there are no reports of injuries. The Lynchburg Regional Airport's emergency services have responded.  LUPD has responded.
From the Virginia Lottery: Robert Duda stopped for a cup of coffee. He ended up with a winning lottery ticket worth $255,555. It happened when the Lynchburg man bought a $255,555 Bonus Cash ticket at Greenview Stop located at 1209 Greenview Drive in Lynchburg. He took the ticket home and scratched it to reveal the game's top prize. "I couldn't believe it!" he said. "It was just dumb luck." Duda, who is a retired accountant, said he has no immediate plans for his winnings. "It's not going to change me," he said.
He is the second person to claim the top prize in $255,555 Bonus Cash (game #1898), which means two more top prize tickets remain unclaimed in this game. The chances of winning the top prize in this game are 1 in 1,040,000. The chances of winning any prize are 1 in 4.09.
When it comes to education, the Virginia Lottery is game. Duda lives in Lynchburg, which received nearly $7.2 million in lottery funds for K-12 education last fiscal year. For more information and a complete list of lottery funds
From Lynchburg Police: On October 6, 2018, at 12:31 p.m., the Campbell County Sheriff's Office issued a state-wide police broadcast to be on the lookout (BOL) for a white Ford Expedition, occupied by Tony Kidd, who was a possible suspect in a shooting incident that occurred in their jurisdiction on the same date. At 12:56 p.m., officers from the Lynchburg Police Department were dispatched to the 2000-block of Hughes Avenue in reference to a male in a white Ford SUV pointing a firearm at a citizen. Officers located the SUV in the area of Hughes Avenue and confirmed that it was the suspect vehicle from the earlier shooting incident in Campbell County. LPD officers attempted to stop the vehicle using their emergency lights and siren. The suspect refused to stop and a vehicle pursuit was initiated. The pursuit continued into Campbell County where the suspect eventually crashed in the area of Candlers Mountain Road and Sunnymeade Road. Following the crash, gunfire was exchanged between the suspect and officers. Both the suspect and an officer were shot.
NEWS RELEASE: Lynchburg City Manager Bonnie Svrcek announced today that she has appointed Interim Police Chief Ryan Zuidema to the position of Chief of Police.  Zuidema will assume his duties immediately. Zuidema has served with the Lynchburg Police Department (LPD) since 1997. Since joining the Lynchburg Police Department, he has served in increasing levels of leadership including most recently, Deputy Chief, responsible for the Investigations and Administration Bureaus.  He holds a Master's Level Certificate in Local Government Management from Virginia Tech, a M.B.A. from Averett University and an undergraduate degree in Criminal Justice from State University of New York at Brockport.  He also serves as an Adjunct Professor at Liberty University's Helms School of Government.
From the National Weather Servicee: A Flood Warning is in effect for the Roanoke (Staunton) River at Altavista, Brookneal and Randolph. Between 2 and 5 inches of rain fell Saturday evening across southside Virginia, and the foothills of the Virginia Blue Ridge. This resulted in flash flooding of many headwater streams of the Roanoke River overnight. As the water continues to runoff and move downstream, this will result in minor flooding along parts of the Roanoke River today. In each case, the river is expected to reach or slightly exceed the beginning of flood stage today before it begins to recede. Do not drive through flooded areas; the water may be much deeper than you think.