From Liberty University: Liberty University is proud to announce that U.S. President Donald J. Trump will deliver the keynote address at Liberty University's Commencement on Saturday, May 13, 2017. Liberty University President Jerry Falwell provided details, following The White House's formal announcement of President Trump's participation.
The university has previously hosted one other U.S. President while in office, George H. W. Bush, at Commencement on May 13, 1990.
President Falwell said, "It is a tremendous honor and privilege for any university to host a sitting U.S. President, and we are incredibly grateful to have President Trump be a part of this historic day.  Liberty has always been proud to provide its students with the opportunity to hear from successful professionals, including athletes, business leaders, ministers, entertainers, and politicians, regardless of their political or theological persuasion. This May, Liberty students will have the honor of hearing from a man who has succeeded in business and in politics, defying conventional wisdom to become the 45th President of the United States as a champion of the average American citizen, including many who felt forgotten and neglected by the establishment."
(Continue reading for the rest of the news release.)
From Bedford County Sheriff's Office:On March 19, 2017 deputies with the Bedford County Sheriff's Office responded to a shots fired call at an address on Hale St. in Goodview. When deputies arrived they heard screaming coming from the residence and located a female victim who had been shot.  Read the rest of this story »
From Liberty University: Students and staff at Liberty University are in mourning after a student has died in a traffic accident.  22-year-old Shinjae Park was a passenger in the backseat of a car traveling South on I-95.  The South Carolina Highway Patrol says on Monday afternoon in Clarendon County, the car left the right side of the road and struck several trees.  Park died at the scene.  She was one of four Liberty students in the car.  They were all heading to Orlando for spring break. The others were injured. One passenger suffered fractured ribs. All four students were wearing their seatbelts. Park's parents have been notified.  They are now making arrangements to get their daughter's body back home.
"Our thoughts and prayers go out to Shinjae's family and friends," said President Jerry Falwell. "Her death has left many here with very heavy hearts. Though we know Shinjae is in a better place, it is difficult for those left behind to suffer such a sudden loss. Dean of the Center for Asian Ministries Dr. Timothy Chong says Shinjae had many friends here. Counseling is available for them in this very difficult time."
University officials say Park was an international student from South Korea, and her friends were shocked and saddened to hear of her death.  The university is asking for prayers tonight for her family–and for the other students who were with her in the car. Park attended 701 Korean Church on Thomas Road in Lynchburg. The church will have a special prayer service for her tonight. Park would have turned 23 years old today.
From Lynchburg Police Department: On March 4, 2017, officers of the Lynchburg Police Department were dispatched to both Lynchburg General and Virginia Baptist Hospitals for a suspected bomb threat that was phoned in to the hospital call center. After procedures were followed and the scene was determined to be safe, the case was handed over to Detective Blomquist with the Criminal Investigations Division. Through intelligence-led policing and coordinated assistance with the Field Operations Bureau, Detective Blomquist interviewed and charged Ronald O'Neil, a 53 year old resident of Lynchburg, with 18.2-83: Threat to Bomb a Building. O'Neil is currently being held at the Blue Ridge Regional Jail with no bond.
From Virginia State Police:The Virginia State Police are on the scene of a crash involving a Carroll County Sheriff's Deputy and a tractor-trailer. The crash occurred shortly after 10 p.m. Thursday (March 9) at the intersection of Route 58 and the Interstate 77 Exit 14 exit ramp in Carroll County. Read the rest of this story »
From Lynchburg Police:On March 7, 2017 at approximately 4:40 a.m., the Lynchburg Police Department responded to a malicious wounding that occurred in the 1200 block of 16th St. When officers arrived on scene they located the victim, a 24 year old male resident of Lynchburg. The victim had a non-life threatening stab wound to his leg and a cut to his hand. He was transported to the Lynchburg General Hospital where he is currently receiving treatment for his injuries. At approximately 6:00 am officers located the suspect who had been identified as Keith Edward Moss, a 35 year old resident of Lynchburg. Mr. Moss was taken into custody without incident. Keith Edward Moss has been charged with the following: – Abduction – 18.2-47 Code of Virginia – Robbery – 18.2-58 Code of Virginia – Malicious Wounding – 18.2-51 Code of Virginia Mr. Moss is currently being held at the Blue Ridge Regional Jail without bond. The incident remains under investigation by the LPD's Criminal Investigation Division.
From Lynchburg Police Department :On the dates of February 20, 21 and 22, 2017 the Lynchburg Police Department responded to several larcenies from vehicles. These offenses occurred during the daytime, in business parking lots on or near Graves Mill Rd and Ivy Crescent Dr. In most cases, a window was broken to gain entry into the vehicles. Read the rest of this story »
From Lynchburg Police: On February 3, 2017, officers of the Lynchburg Police Department took a report of child abuse that allegedly occurred at the Caterpillar Clubhouse located at 101 Leroy Bowen Drive in Lynchburg. A mother noticed an apparent injury to the face of her child and Detectives with the Criminal Investigations Division began working the case. During the course of the investigation, multiple interviews were conducted and a staff member was ultimately arrested for the abuse of the juvenile client. Asia Zhane Mays, a 22 year old resident of Lynchburg, was charged with VA Code 40.1-103: Cruelty and Injuries to Children, and transported to the Blue Ridge Regional Jail. This is an ongoing investigation and any further releasable information will be done so by updated press release. Anyone with additional information on this case is asked to contact Detective T. Wecker at (434)455-6178 or call Crime Stoppers at 1-888-798-5900.
From Lynchburg College: Today, the Lynchburg College Board of Trustees made the historic decision to change College's name to the "University of Lynchburg" at the beginning of the 2018-2019 academic year. The Board also directed the reorganization of the undergraduate program's academic structure, creating the Lynchburg College of Arts and Sciences to honor this name in the history of the institution. The Board's decision follows adoption of Vision 2020, the institution's new strategic plan and capitalizes on the institution's status and ranking as a university. By virtue of its undergraduate, professional and graduate degree offerings, the College is currently classified as a university by the Carnegie foundation and ranked 35 among regional universities in the south by US News and World Report.
(Continue reading for the rest of the news release.)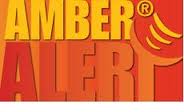 UPDATE From State Police: The girl has been located in Pennsylvania, and the Amber Alert is cancelled.
PREVIOUSLY: Virginia State Police and Virginia Missing Children Clearinghouse have issued an Amber Alert for a child abduction on behalf of the Bridgeport Police Department in Bridgeport, Connecticut ON 02/24/2017 at 02:45 AM. The Bridgeport Police Department is looking for Aylin Sofia Hernandez, White/Hispanic, female, age 6 years old, height 4 feet 00 inches, weight 55 lbs, with Brown eyes and Black hair. The child is believed to be in extreme danger and was last seen 69 Greenwood St, Bridgeport, CT.  The child is likely abducted by Oscar Hernandez, White, male, AGE 39 years old, height 5 feet 08 inches, weight 180 lbs, with Brown eyes and Black hair. The Vehicle Registration is Connecticut tag #AG91925, a 2017 Silver Hyundai Sonata, Possibly Traveling South . Please contact the Bridgeport Police Department at (203)576-7671 or Virginia State Police at 1-800-822-4453 (1-800-VACHILD).