FROM LYNCHBURG POLICE DEPARTMENT
On May 15, 2019 at 7:04 pm officers were dispatched to the 1700 block of Otey St for a reported Malicious Wounding. Officers arrived within minutes and located an adult male victim, who was suffering from an apparent gunshot wound to the lower leg.The male was transported to the Lynchburg General Hospital where he is being treated for non-life threatening injuries. Lynchburg Police Department Investigations and Forensics Units responded to assist. During a canvas of the area, a residence was located that had been struck by gunfire during the incident. There were no injuries to any occupants of that residence.This is an active and on-going investigation. Anyone who may be a witness to or who has information in reference to this incident is asked to contact the Lynchburg Police Department or Crime Stoppers. This appears to be an isolated incident. No additional information will be released except as an update to this press release.
UPDATE from the National Weather Service: NWS Blacksburg survey team confirms EF-1 tornado in Campbell County on May 11, 2019. The path length was approximately 4.1miles, and at its widest the tornado was 275 yards. The peak wind speed was 90-100 MPH.
PREVIOUS from the National Weather Service Blacksburg: We will be conducting a survey of probable tornado damage in southeast Campbell County Monday. The probable tornado occurred Saturday afternoon 5/11/19 between 4 PM and 5 PM EDT.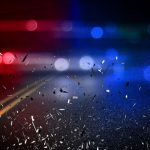 News release: Virginia State Police Senior Trooper M.D. Mayhew is investigating a single vehicle crash which resulted in a fatality.  The crash occurred Sunday (May 12) at 12:10 p.m. on Route 626 [Smith Mountain Lake Parkway], six tenths of a mile south of Route 1326 in Bedford County. A 2018 Toyota Avalon was traveling south on Route 626, when the vehicle ran off the left side of the roadway, struck a mailbox and then a tree.
The driver of the Toyota was identified as John Francis Finnegan, 75, of Huddleston, Va.  Mr. Finnegan was not wearing his seatbelt and was transported to Bedford Memorial Hospital, where he later died.
The crash remains under investigation.
FROM Lynchburg Police: On May 12, 2019 at 9:22 p.m., officers of the Lynchburg Police Department were dispatched to the 1600 block of 12th Street for multiple reports of an individual who had been shot.
From Virginia State Police:
An Amherst County man faces multiple charges following a Virginia State Police investigation. Timothy D. Maberry, 43, turned himself in to state police Friday (May 10, 2019) after a multi-jurisdictional grand jury handed up the following indictments against him:
1 felony count of interception of a wire, electronic, or oral communication (Code of Virginia 19.2-62)
1 misdemeanor count of unlawful dissemination of images of another (Code of Virginia 18.2-386.2)
1 misdemeanor count of harassment by computer (Code of Virginia 18.2-152.7:1)
1 misdemeanor count of computer trespassing (Code of Virginia 18.2-152.4)
The Virginia State Police Bureau of Criminal Investigation's Appomattox Field Office initiated the investigation in July 2018 at the collective request of the Town of Amherst Police Department, Amherst County Sheriff's Office and Amherst County Commonwealth's Attorney. The charges stem from allegations of illegal activity conducted while Maberry was formerly employed by the Town of Amherst Police Department.
From the U.S. Attorney for the Western District of Virginia: United States Attorney Thomas T. Cullen and David W. Archey, the Special Agent in Charge of the FBI's Richmond Division, announced today an arrest in a deadly stabbing incident that occurred along the Appalachian Trail in Wythe County, Virginia that left one person dead and another severely injured.
James L. Jordan 30, of West Yarmouth, Massachusetts, was arrested in the early morning hours of Saturday, May 11, 2019 on a federal criminal complaint. Jordan is charged with one count of murder within the special maritime territorial jurisdiction of the United States and one count of assault with the intent to murder within the special maritime territorial jurisdiction of the United States.
"I commend local law enforcement in Wythe and Smyth Counties for mobilizing successful rescue and tactical operations in this remote region," U.S. Attorney Cullen stated today.  "Thanks to their efforts, the suspect was safely apprehended and a seriously wounded victim received critical medical care.   We will continue to work with our state and local partners to bring the perpetrator of this senseless and brutal attack to justice."
UPDATE: Lynchburg City officials have lifted the boil water notice that was issued earlier this week for some homes along Breezewood Drive and Hartless Lane. The water line repairs are completed.
PREVIOUS News release: Notice to Customers of City of Lynchburg Department of Water Resources
BOIL YOUR TAP WATER
Failure to follow this advisory could result in stomach or intestinal illness.
The Virginia Department of Health in conjunction with the Lynchburg Health Department, and City of Lynchburg Department of Water Resources are advising to use boiled tap water or bottled water for drinking and cooking purposes. This precaution is necessary due to a water main repair on Breezewood Drive. The following
addresses are affected:
100 Hartless Lane, 104 Hartless Lane, 291 Breezewood Drive, 220 Breezewood Drive, 310 Breezewood Drive, 314 Breezewood Drive, 316 Breezewood Drive, 320 Breezewood Drive, 324 Breezewood Drive, 331 Breezewood Drive, 332 Breezewood Drive.
Lynchburg City news release: For several weeks, there has been a campaign led by the Lynchburg Firefighters Association regarding the Lynchburg Fire Department (LFD) about employee turnover, mandatory overtime and call volume. Unfortunately, some of the information shared with the public has been misleading. In order to clarify and correct certain information, Deputy City Manager Reid Wodicka and Fire Chief Greg Wormser sent a memorandum to City Council on April 23 that addresses the three main topics of turnover, overtime and call volume.
According to the memo, data shows that in the past five years, 23 firefighters retired and 24 left for higher paying positions, including two who took positions closer to their hometowns in Michigan and North Carolina. Eleven firefighters were dismissed or resigned due to unbecoming conduct, five left on disability and one death occurred in the line of duty.
Chief Wormser and Deputy City Manager Wodicka also addressed mandatory overtime. In calendar year 2018, there were 52 occurrences of mandatory overtime of any length of time. Of those, 36 were full 24-hour mandatory overtime shifts. In one year, the LFD covered 16,790 24-hour shifts. The use of a full mandatory overtime shift accounted for 0.2% of staffed shifts. The data clearly shows mandatory overtime occurrences has been much less than the public has been led to believe.
Read the rest of this story »
News release: The City of Lynchburg's Department of Water Resources has been alerted that a contractor has accidentally hit a major waterline at the intersection of Odd Fellows Road and Murray Place. Businesses and residents in the area may be impacted with loss of water or discolored water.  Additional information will be released once the extent of the problem is determined.  For more information, contact the Dept. of Water Resources at (434) 455-4250.
News release: The City of Lynchburg is reminding motorists and others that rehabilitation work is scheduled to begin on the Mid-Town Parking Deck on Monday, May 6. The contractor, Eastern Waterproofing and Restoration, will begin the work on the top deck (Level A), and at that time, a portion of the level will not be available for parking. The expected completion date is September 1, 2019. This project will consist of structural and safety repairs that include repairs to the concrete, cracks, joints, railings, and steel columns, as wells as deck resurfacing/coating, masonry repairs and re-striping. The repairs will be conducted in stages and will require blocking a number of spaces as work progresses on each level. Efforts will be made to maintain as much parking as possible within each level along with access to that level; however, access will be limited when work is being performed on the deck ramps.  Parking Management is working to find alternate parking options for permit holders should it become necessary to relocate vehicles.
Test