Web Staff
FROM LYNCHBURG POLICE:  June 16, 2019 Over the past week, several businesses have reported frauds where employees receive a phone call at the business. During the phone call, an individual poses as an employee from a corporate office who is investigating the business. Employees are told to alter their routine closing duties and change the way they handle nightly deposits.If you are a business owner or employee, it is highly recommended that if you receive a similar call to try to document the given name and phone number being used. Hang up and attempt to verify through your known corporate numbers or contacts the authenticity of the caller. If you suspect fraudulent activity, please contact the Lynchburg Police Department.
FROM LYNCHBURG POLICE:
On June 10th, 2019, at approximately 12:30 pm, the Lynchburg Police Department responded to the 2600 Block of Langhorne Rd for a report of a vehicle crash involving a pedestrian. When units arrived, they found a 49-year-old female who had serious injuries but was responsive. The female was transported to the Lynchburg General Hospital and is in critical condition. The driver of the vehicle was not injured as a result of the crash. This crash is still under investigation but charges are not expected at this time. If anyone has further information about this incident please call the Lynchburg Police Department Traffic Safety Unit at 434-455-6047.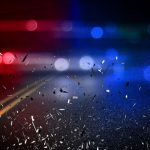 STATE POLICE NEWS RELEASE: BEDFORD CO, Va. – Virginia State Police Trooper T.J. Sica is investigating a two vehicle crash which resulted in a fatality.  The crash occurred on Thursday, (Jun 6) at 5:40 p.m. on Hendricks Store Road, two tenths of a mile south of Timberwood Lane in Bedford County. A 2016 Honda CRV was traveling south on Hendricks Store Road, when the CRV crossed the center line and struck a 2004 Jeep Liberty head-on. The 2016 Honda was driven by Ashley Nicole Holdren, 34, of Moneta, VA.  Ms. Holdren was wearing her seatbelt and was transported for injuries received in the crash.  There were two female juvenile passengers, ages 6 and 8 in the vehicle.  Both juveniles were transported to Roanoke Memorial Hospital for their injuries.  The 6 year old female juvenile later died from her injuries. The 2004 Jeep was driven by Cheryl Lynne Smith-Clifton, 60, of Moneta, VA.  Ms. Clifton was wearing her seatbelt and was also transported for injuries received in the crash. Charges are pending.
NEWS RELEASE: The Town of Brookneal Police Department is investigating a recent vandalism which occurred at the Brookneal Ballpark between the evening of June 4, and the early hours of June 5, 2019.
An unknown suspect drove their vehicle through the ballpark, damaging the field and the outfield fence.  When the suspect left the ballpark, a bike rack which was attached to their vehicle became entangled on the fencing, and was left at the scene.  Photos of the damage and bike rack are attached.
Officers are seeking public assistance in locating the owner of the vehicle and/or bike rack.
Anyone with information regarding this investigation is asked to contact Officer Clifton D. Mason, (434) 376-2650, or submit your tip through Crime Stoppers, by calling 1-888-798-5900.  Visit the Central Virginia Crime Stoppers website at www.cvcrimestoppers.org.  Enter a tip ONLINE at http://p3tips.com or use the P3 app on your mobile device.
FROM VIRGINIA STATE POLICE: State Police are investigating a crash that occurred at 5:40 p.m. on Hendricks Store Road in Bedford County. The crash involved two vehicles and is reported to be a head-on crash. There are several life-threatening injuries involving multiple juveniles. At least two juveniles were flown from the scene. Information is not complete at this time as this is an open incident.The Virginia State Police Crash Reconstruction Team was called to assist with the investigation.Troopers have cleared the scene and are enroute to the hospital to obtain more information. The roadway was opened at 7:19 p.m.The crash remains under investigation.
NEWS RELEASE: Campbell County Sheriff's Office is requesting the public's assistance in locating wanted subject, Tanya Marie Cooley, who is wanted for charges Fraud including Credit Card Theft and Petit Larceny (third offense). If you have any information which would be helpful in locating this person, please call Campbell County Sheriff's Office at (434) 332-9574.  Citizens may also call Central Virginia Crime Stoppers at 1-888-798-5900, or visit the Central Virginia Crime Stoppers website at www.cvcrimestoppers.org.
The Department of Motor Vehicles is preparing to send out letters to Virginians whose driving licenses have been suspended for failure to pay court fines and other costs. Effective July 1st, those licenses can no longer be suspended for non-DUI offenses. Any reinstatement fees will be waived as well.
From Governor Northam's Office: -Governor Ralph Northam today announced that the Virginia Department of Motor Vehicles (DMV) is preparing to send letters to Virginians whose driving privileges are suspended for failure to pay court fines and costs to advise them of any specific requirements for obtaining their driver's licenses. Governor Northam's budget includes a provision that prohibits courts from suspending driving privileges solely for failure to pay court fines and costs, effective July 1, 2019. Also beginning July 1, any Virginian whose driver's license has been suspended for that single reason will have his or her driving privileges restored, and the associated reinstatement fee waived.
"Earlier this year, I was proud to sign legislation to ending the counterproductive practice of suspending driving privileges for failure to pay court fines and costs," said Governor Northam. "I appreciate the hard work taking place at the DMV now to ensure that starting July 1, hundreds of thousands of impacted Virginians will be able to move their lives forward."
NEWS RELEASE:  The National D-Day Memorial Foundation announced Friday Vice President Mike Pence will attend the 75th Anniversary Commemoration of D-Day on Thursday, June 6 at the National D-Day Memorial in Bedford, VA. Vice President Pence will deliver the keynote address, "D-Day and the Nation", during the ceremony, which begins at 10 a.m. with an aerial tribute to veterans of the Second World War.
Thursday's commemoration will mark the first visit by a sitting vice president to the National D-Day Memorial. President George W. Bush dedicated the Memorial on June 6, 2001. The 75th commemoration is expected to be the largest event there since the Memorial's dedication. The Memorial Foundation is honored Vice President Pence will join the tens of thousands of Americans and international guests expected for this momentous occasion in Bedford to salute the valor, fidelity , and sacrifice of our heroes of D-Day and World War II.
From Virginia State Police: At 9:30 a.m. a Bedford County Trooper attempted to stop a black Dodge Minivan for speeding, 61/45 on Hardy Road. The vehicle fled the traffic stop and turned into the public boat landing on Hardy Road. Several juveniles exited the vehicle, then the minivan broke through a cable to exit the parking lot and fled on Hardy Road toward Roanoke County.Roanoke County and Vinton units were able to deploy tire deflation devices to stop the vehicle, and the driver was taken into custody. Two other juveniles have been charged in connection with the pursuit.No officers were injured.State Police also seized a handgun and $8,700 in cash.
FROM LYNCHBURG POLICE DEPARTMENT
On May 15, 2019 at 7:04 pm officers were dispatched to the 1700 block of Otey St for a reported Malicious Wounding. Officers arrived within minutes and located an adult male victim, who was suffering from an apparent gunshot wound to the lower leg.The male was transported to the Lynchburg General Hospital where he is being treated for non-life threatening injuries. Lynchburg Police Department Investigations and Forensics Units responded to assist. During a canvas of the area, a residence was located that had been struck by gunfire during the incident. There were no injuries to any occupants of that residence.This is an active and on-going investigation. Anyone who may be a witness to or who has information in reference to this incident is asked to contact the Lynchburg Police Department or Crime Stoppers. This appears to be an isolated incident. No additional information will be released except as an update to this press release.