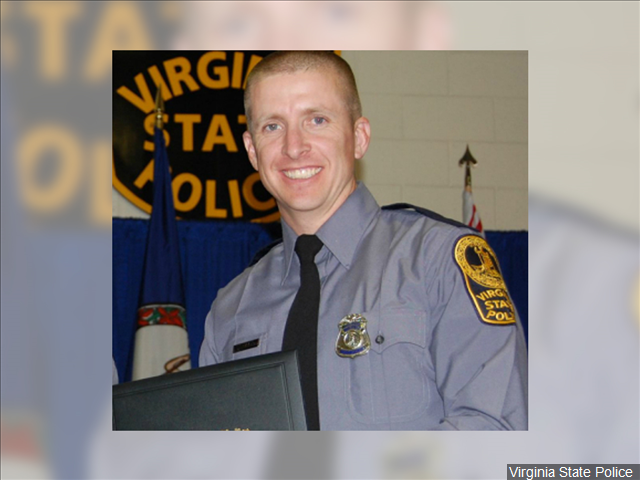 RICHMOND, Va. (AP) — Billboards around the country will thank law enforcement officials later this month on behalf of the family of a Virginia State Police trooper who was killed in the line of duty.
WTVR-TV reports that the family of slain Trooper , who was killed last year at a Richmond bus station, has teamed up with Lamar advertising to put the billboards up nationwide on Dec. 22.
Michelle Dermyer said the billboards honor her late husband's legacy while letting law enforcement officials know they are appreciated. Chat Dermyer's father, John Dermyer, came up with the idea for the billboards last year.
Authorities say Dermyer was killed March, 2016 by a gunman at a Greyhound bus station while police were holding a counterterrorism training exercise.