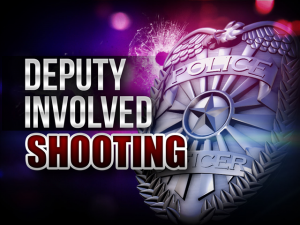 UPDATE: State Police have identified the man shot and killed by a Henry County sheriff's deputy after he fired into a home, then at law enforcement vehicles.  Police say 24-year-old Johnnie Carter of Henry County had tried to force his way into a home before deputies arrived.
PREVIOUSLY: SALEM, Va. – At the request of Henry County Sheriff Lane Perry, the Virginia State Police is investigating a fatal, officer-involved shooting that occurred early Tuesday morning (Dec. 5, 2017) in the community of Bassett. The incident began around 4 a.m. Tuesday when the Henry County Sheriff's Office received a 911 call about a male subject trying to force his way into a residence in the 3300 block of Philpott Drive.  When the male subject was unable to make entry, he began firing a handgun outside the residence. As soon as the Henry County Sheriff's Deputies pulled up to the scene, the male suspect began firing at their vehicles.  One of the sheriff's deputies returned fire and the male suspect was wounded. The male subject was transported to Sovah Health in Martinsville, where he succumbed to his injuries.
No residents or sheriff's deputies were injured during the incident. The Virginia State Police Bureau of Criminal Investigation's Salem Division is at the scene conducting its investigation into the incident. State police are also in the process of confirming the identity of the male subject and will then notify his next of kin.