WAYNESBORO, Va. (AP) _ Police say three people face charges in connection with the death of a Virginia reserve police officer.  Virginia State Police spokeswoman Corinne Geller said Friday that the three are charged with principle in second degree to the crime of murder. They are 49-year-old Leslie Hope Casterlow and 31-year-old Anthony Darnell Stokes Jr., both of Manassas, and 22-year-old Halisi Uhuru of Danville.
The arrests came after the search for 45-year-old Kevin Wayne Quick led to the discovery of a body in Goochland County. The reserve Waynesboro police officer was reported missing Saturday after he failed to show up at his girlfriend's house the night before.
Two Louisa County siblings previously were charged with grand larceny related to the theft of Quick's SUV. A third sibling was arrested on an unrelated charge.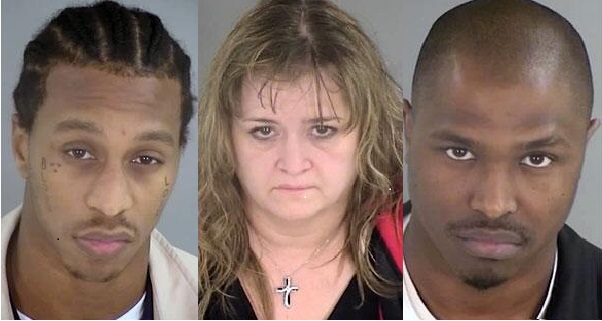 Left to right: Halisi Uhuru, Leslie Casterlow, Anthony Stokes, Jr. (Henrico County Sheriff's Office photos)