President Donald Trump spent the weekend interviewing finalists to be the next National Security Adviser after Michael Flynn's resignation. WFIR's Ian Price spoke with a local professor – who was a member of the Reagan administration – about the open position:
Virginia DMV officials say they took a look at what similar departments in other states were doing before changing real-time wait information on the department's web site. You now get information on the waits for each particular transaction at each office, rather than an average wait for all transactions. WFIR's Evan Jones has more:
Click here to access the DMV's wait time information page. Enter your zip code, select the office on the map, then click the prompt for estimated wait times.
BLACKSBURG, Va. (AP) – A former Virginia news anchor whose girlfriend was fatally shot during a live broadcast in 2015 says he's raised more than $30,000 during the first week of his campaign for the House of Delegates.The Roanoke Times reports that Chris Hurst announced the fundraising total during a campaign kickoff event on Saturday. He has yet to file a campaign finance report.Hurst quit his job as an anchor at WDBJ-TV to run as a Democrat in Virginia's 12th District, which is currently represented by Republican Del. Joseph Yost.Hurst's girlfriend and colleague, Allison Parker, was fatally shot while reporting for the station. Hurst said he considered running for office as he struggled emotionally to report on gun violence.Republicans have criticized him for his pro-gun control stance.
CHARLOTTESVILLE, Va. (AP) – Virginia Republican hopefuls for governor have played nice during their first debate.The candidates avoided attacking each other Saturday at an event in Charlottesville and instead stuck largely to GOP talking points.Corey Stewart, a one-time chairman of President Donald Trump's campaign in Virginia, has blasted former Republican National Committee Chairman Ed Gillespie several times in interviews and social media accounts.But Stewart ignored Gillespie during the debate, which only featured a handful of questions and speaking opportunities.State Sen. Frank Wagner and distillery owner Denver Riggleman are also running.Virginia's widely watched contest for governor is seen by many as a potential referendum on Trump's first year in office and an early test of opposition groups aligned against him.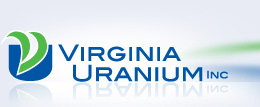 RICHMOND, Va. (AP) _ A federal appeals court has rejected a Virginia company's bid to end the state's decades-long ban on uranium mining. A panel of the 4th U.S. Circuit Court of Appeals in Richmond on Friday upheld the ruling of a district judge who threw out a lawsuit from Virginia Uranium Inc. challenging the ban. The Pittsylvania County company wants to mine a 119-million-pound deposit of the radioactive ore beneath the rolling hills of Southside Virginia. It argued that a federal law should pre-empt state regulations, but the courts disagreed. Attorney General Mark Herring hailed the ruling. Neither an attorney nor a representative for the company immediately responded to requests for comment. Virginia Uranium has also filed a separate lawsuit in a state court. A trial date in that case hasn't been set.
It's a really early poll, but Quinnipiac University says if either one of two well-known women would challenge Senator Kaine in 2018, both would start well behind – even among women. The poll shows Kaine holding close to 20% margins right now over talk show host Laura Ingraham and businesswoman Carly Fiorina, and among women, the margin is 23% in either race.
Click here for full poll results and methodology
Talking sports with Mike Tilley this morning on The Morning Line. Mike Tilley Sports (Turner 1) 021717 Mike Tilley Sports (Turner 2) 021717
A report released this week finds that younger millennials are the riskiest drivers, but no age group is setting a good example. WLNI's Ian Price has more:
RICHMOND, Va. (AP) – Women in Virginia may soon be able to buy a year's supply of prescription birth control instead of a few months' worth.Legislation that would require health insurance companies to cover a 12-month supply is on its way to Gov. Terry McAuliffe's desk after the General Assembly approved it Thursday.Supporters say it will ease a burden for women and prevent unwanted pregnancies and abortions. Women's group said the legislation was the first "proactive reproductive health" measure to pass the General Assembly in more
than a decade.The bill doesn't require that providers write a 12-month prescription.Opponents, including insurance industry representatives, have said the bill could lead to waste.
RICHMOND, Va. (AP) – Virginia DMV officials have launched a new online tool to help members of the public figure out when the best time to visit their local DMV office is.The new system, available at dmvNOW.com , shows how many customers are currently waiting at each office as well as the longest wait time currently experienced by any customer.Users can also see how long the wait is for each type of service, such as getting a driver's license or handling a title transaction.To access the tool from the website, click "Locations" and enter your ZIP code. When you find the location you want, click under "View estimated wait times" and scroll down.The estimated wait times begin a half hour after each office opens and are updated every five minutes.