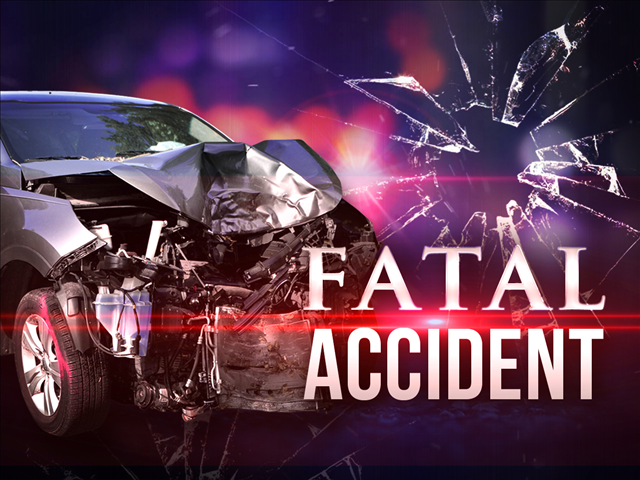 From Virginia State Police: BEDFORD CO, Va. – Virginia State Police Senior Trooper G. D. Musgrove is investigating a single vehicle crash which resulted in a fatality.  The crash occurred at 2:30 a.m. (Dec 17) on Route 460, two tenths of a mile west of Route 897 in Bedford County. A 1993 Chevrolet Suburban was traveling east on Route 460, when it ran off the left side of the roadway and overturned several times in the median. The 1993 Chevrolet was driven by Mark Stephen Agee, 31, of Bedford, Va.  Mr. Agee was wearing his seatbelt and died at the scene. The crash remains under investigation.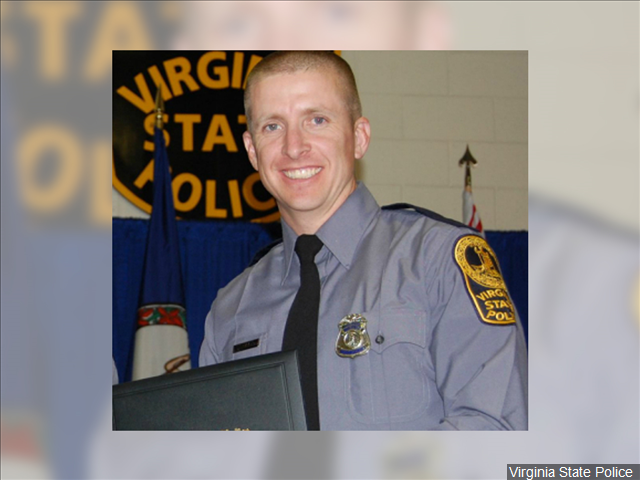 RICHMOND, Va. (AP) — Billboards around the country will thank law enforcement officials later this month on behalf of the family of a Virginia State Police trooper who was killed in the line of duty.
WTVR-TV reports that the family of slain Trooper , who was killed last year at a Richmond bus station, has teamed up with Lamar advertising to put the billboards up nationwide on Dec. 22.
Michelle Dermyer said the billboards honor her late husband's legacy while letting law enforcement officials know they are appreciated. Chat Dermyer's father, John Dermyer, came up with the idea for the billboards last year.
Authorities say Dermyer was killed March, 2016 by a gunman at a Greyhound bus station while police were holding a counterterrorism training exercise.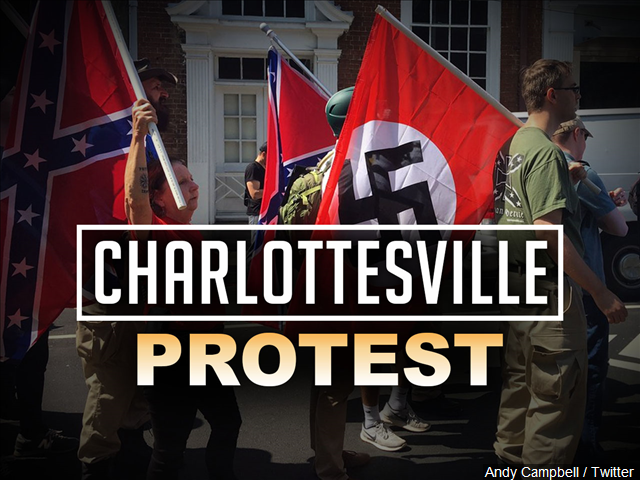 NORTH VERNON, Ind. (AP) — An Indiana man who pleaded guilty to charges for punching a man and woman demonstrating against a white nationalist protest in Virginia over the summer faces nearly a year in jail. The Indianapolis Star reported on Friday that Dennis L. Mothersbaugh, of Vernon in southern Indiana, has been sentenced. He was arrested in September after a warrant was issued on charges of misdemeanor assault and battery. Video surfaced on social media showing him marching with white supremacists in Charlottesville, Virginia, and punching a man and a woman protesting against them. Mothersbaugh is accused of being with a group demonstrating against the scheduled removal of a Confederate Gen. Robert E. Lee statue from a Charlottesville park. A listed number for Mothersbaugh could not be located on Friday.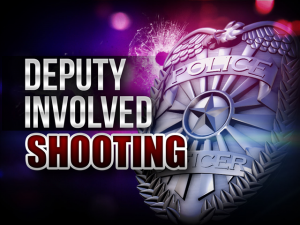 State Police say a Rockbridge County Sheriff's deputy fatally shot a bank robbery suspect today a short distance from the bank. Police say it started with an armed robbery at the Cornerstone Bank branch just north of Lexington, and when responding deputies confronted the suspect running behind a nearby building, he pointed a gun at them. Police say the deputies then opened fire, striking the man, and efforts that followed to keep him alive failed. The suspect's name has not been released. The same bank was robbed in September, and investigators are working to determine if the two holdups are related.ed.
(Continue reading for the State Police news release.)
Congress is poised to vote next week on the biggest changes to the U.S. tax code in decades. Virginia's Republican Congressmen applaud the bill, but its Democrat Senators say the measure is both rushed and flawed. We hear from Senator Mark Warner and Congressman Bob Goodlatte in this report from WLNI's Evan Jones:
UPDATE from the Bedford County Sheriff's Office: The missing 6 year old boy has be located by a search team. He appears to in shape with no injuries.
Previously: At 12:53 p.m. today, Bedford County 911 dispatchers received a report of a missing 6-year- old boy from his home on Dowdy Rock Road. The caller said the boy had been missing since around 10:00 a.m. this morning and was last seen with his black and white border collie named Muffin. The boy's name is Samuel Welch and he has blonde hair. He is wearing long pants and a blue hoodie.  Anyone with information on Samuel is asked to call 586-7827 or 911.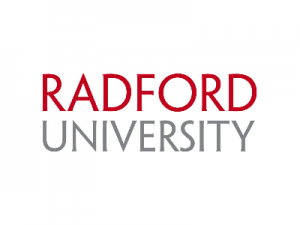 17 people now face charges for a hazing incident in Radford this fall, one in which police say a student was burned and forced to drink a large amount of liquor. Radford University confirms that 15 of those 17 are students there. Radford had already banned the Pi Kappa Phi fraternity from campus for a previous hazing incident, and the national fraternity had revoked the Radford chapter's charter. Most of those charged are from northern Virginia. Charges include hazing and alcohol counts. Those charged are:
• Kyle Dennis Best, 20, of Haymarket, VA
• Christopher Blair Gepford, 22, of Centreville, VA
• Matthew Dylan Thomas, 21, of Haymarket, VA
• Caleb Lorenzo Howard, 19, of Manassas, VA
• Joshua Ko, 19, of Fairfax, VA
• Luke Everett Andress, 19, of Vienna, VA
• Matthew Stuart Wedel, 20, of Manassas, VA
• Jason Nicholas Wheeler, 21, of Fairfax Station
• Carlos Escobar, 23, of Alexandria, VA
• Joseph Andrew Sible, 22, of Arlington, VA
• Trever Vaughn Stanford, 22, of Hamilton, VA
• Justin Patrick Hooper, 20, of Ashburn, VA
• Marcel Terrence Gough, 20, of Herndon, VA
• Samuel Kent Harris, 22, of Gainesville, VA
• Hunter David Hanes, 19, of Roanoke, VA
• Clayton Marshall O'Neill, 21, of Herndon, VA
• Jacob A. Tucker, 21, of Stafford, VA
Dr. Chris Swanson, conductor and artistic director, talks about A Family Holiday Extravaganza on the Morning Line.  This holiday performance will be held this Sunday, December 17th at the E.C. Glass High School Civic Auditorium at 3:00 P.M.
Lynchburg Symphony DR CHRISTOPHER SWANSON
Developers of the proposed Atlantic Coast Pipeline says the National Park Service has approved construction of a tunnel to carry the natural gas 800 feet below the Blue Ridge Parkway. Pipeline officials say both the work itself and the pipeline will not impact parkway use or enjoyment.
Dominion Energy statement: "This week the Atlantic Coast Pipeline received another key regulatory approval from the National Park Service authorizing construction and operation of the pipeline underneath the Blue Ridge Parkway. After more than three years of exhaustive study, this week the National Park Service issued Construction and Right of Way permits for the Blue Ridge Parkway crossing. The agency concluded that the crossing is consistent with the long-term conservation of scenery, wildlife and cultural resources under the agency's care. The agency's approval was reached after more than three years of careful study and meaningful engagement with the public and other agencies.
Roanoke Congressman Bob Goodlatte took the lead yesterday as Republicans publicly questioed the integrity of the Justice Department — and Democrats say it's just an effort to discredit Special Counsel Robert Mueller's investigation into President Trump. More from WLNI's Evan Jones: