Trey Falwell talks on The Morning Line about exciting things happening at the university and the new arena to come.
University of Virginia players and coaches wake up this morning still reeling from an embarrassing — and historic — loss over the weekend. Head Coach Tony Bennett says it's the risk you take when you step into the arena. UVA became the first number-one seed to ever fall to a 16-seed in the NCAA tournament, losing to University of Maryland-Baltimore County in a 20-point rout. More from WLNI's Evan Jones:
From Lynchburg Police: Just after 10 AM on Saturday, March 17, the Lynchburg Police Department and Lynchburg Fire & EMS responded to the 3700 block of Campbell Avenue in reference to a hit and run involving a pedestrian. The suspect vehicle, possibly a white or silver Oldsmobile Alero with Virginia tags, had a black male driver and fled in the direction of Route 460.
Just prior to the crash, the suspect driver entered the Speedway gas station at 3732 Campbell Avenue. He was wearing a black zip hooded sweatshirt and a light colored ball cap. The suspect left the store and made a left turn onto Campbell Avenue heading toward Florida Avenue. The pedestrian was attempting to cross the road, heading in the direction of the store, when he was struck by the vehicle. The victim rolled onto the hood before being thrown off the vehicle into the street as the suspect quickly stopped. The suspect backed up and then drove around the victim, fleeing in the direction of Route 460.
Campbell Avenue was reduced to one southbound lane for a short period of time during the investigation. The pedestrian victim has been identified as Fred Wayne Donovan (72) of Lynchburg. Donovan sustained significant injuries during the crash and he was transported to Lynchburg General Hospital for medical treatment. He is currently listed in critical condition.
Photos of the suspect and the vehicle are attached in an attempt to identify and locate. Charges are pending further investigation by the Lynchburg Police Department.
RICHMOND, Va. (AP) — Two contenders for the Republican U.S. Senate nomination in Virginia clashed Saturday in the first debate of the primary race. Corey Stewart, a candidate for governor last year, and state Del. Nick Freitas of Culpeper squared off in a debate before the Virginia Tea Party in Richmond. The Richmond Times-Dispatch reports that Stewart, chairman of the Prince William Board of County Supervisors, tried to portray Freitas as politically inexperienced. He said Democratic U.S. Sen. Tim Kaine would "chew him up and spit him out." Freitas said Stewart has divided the Republican Party and has "some problems with the truth from time to time."
A new, 125,000-square-foot arena at Liberty University will provide additional space for sporting events, concerts, and other events that don't require a venue as large as the 10,000-seat Vines Center.
Construction on the Liberty Arena, which will be located between Arthur S. DeMoss Hall and the Vines Center, is expected to start this fall. It is scheduled to be completed in time for the start of the first basketball game in 2020. The arena is the latest project in Liberty's nearly $1 billion campus rebuilding, which has included several new, world-class, academic, athletics, and housing facilities.
The new arena will seat up to 4,000 — with bleacher, club, and loge seating options — and up to 4,500 with floor seating. It will host men's and women's basketball games, as well as women's volleyball games. (The Vines Center will continue to be used for any games in which attendance is expected to exceed 4,000). The facility will become the operations center for the volleyball program, with expanded locker rooms and office space.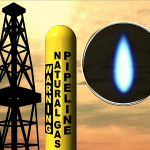 RICHMOND, Va. (AP) — Developers of the proposed Atlantic Coast Pipeline have asked federal regulators for more time to cut down trees along the project's route, saying they likely can't finish the work under an initial deadline designed to protect birds and bats. The request, which drew criticism from pipeline opponents, was made in a letter to the Federal Energy Regulatory Commission posted online Friday. "Despite their best efforts, it now appears that Atlantic and (Dominion Energy Transmission Inc.) will be unable to complete the scheduled tree felling" in West Virginia, Virginia and North Carolina on time, the letter said. It seeks approval to continue cutting trees to clear the way for construction of the 600-mile (970-kilometer) natural gas pipeline until May 15, with certain exceptions. The proposed modification would still provide "equal or greater" environmental protection, the letter said.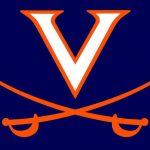 CHARLOTTE, N.C. (AP) — The doors to the Virginia's locker room opened, the last protection for a group of players sitting in a state of shocked quiet after the most improbable of losses. Some fought back tears. Some hung their heads or stared blankly down at their cellphones. Others could only shake their head. And now it was time to confront the questions along with the disbelief: how could this have happened? How could Virginia — the team that rolled through the Atlantic Coast Conference and claimed the No. 1 overall seed in the NCAA Tournament — become the first top seed to lose to a No. 16 seed with Friday's 74-54 loss to UMBC? "If you play this game and you step into the arena, this stuff can happen," Virginia coach Tony Bennett said.
Yet it was a jarring turn of events specifically because it hadn't happened. Ever. 135-0. That's where No. 1 seeds stood in NCAA Tournament history against 16-seeds. Sure, there had been a few close calls — most notably Georgetown surviving against Princeton in 1989 for a 50-49 win when a freshman named Alonzo Mourning blocked Kit Mueller's final-play shot. But there had been nothing like this before.
State environmental officials have issued a "Notice of Violation" to the Atlantic Coast Pipeline, alleging improper tree felling near rivers and streams. This is one of two pipelines approved for pre-construction work across parts of Virginia, and current permits do allow tree felling. But the Department of Environmental Quality says those permits do not currently cover areas close to waterways.
News release: RICHMOND, VA. – The Virginia Department of Environmental Quality (DEQ) issued a Notice of Violation (NOV) to Atlantic Coast Pipeline, LLC (ACP) on March 16, 2018, for failing to maintain adequate limits of disturbance during tree felling operations in violation of Virginia's State Water Control Law. These limits forbid work within buffer zones to protect stream and wetland crossings during pipeline development, and are instrumental to the protection of Virginia's environment and natural resources. The NOV identifies violations on 15 separate sites resulting in an estimated 0.84 acres in impact to wetlands and streams. "DEQ is watching pipeline activities closely and expects full compliance with all conditions," said David K. Paylor, Director. "We will not hesitate to initiate enforcement actions like this to make sure the project complies with good environmental standards."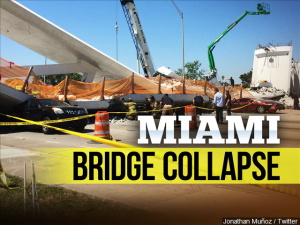 MIAMI (AP) — Authorities said Friday that cables supporting a pedestrian bridge under construction in Florida were being tightened following a "stress test" when the 950-ton concrete span collapsed over traffic, killing at least six people, injuring 10 others and flattening an untold number of cars. Officials expected to find more bodies in the rubble. People who haven't heard from their loved ones congregated near the scene Friday. Jorge and Carol Fraga drove from West Palm Beach, fearing their relative's car was trapped beneath the bridge at Florida International University. Sixty-year-old Rolando Fraga, Jorge's uncle, lives in the area and frequently takes the nearby turnpike to work, but no one has heard from him since mid-day Thursday. "The waiting is so … I don't have words for that," Carol Fraga said through tears. The $14.2 million project was supposed to be a hallmark of the faster, cheaper and less risky method of bridge-building promoted by the university. Slated to open in 2019, it would have provided safe passage over a canal and six lanes of traffic, and created a showpiece architectural feature connecting the FIU campus and the community of Sweetwater, where many students live.
A truck driver from Rustburg is dead from a power line electrocution outside Washington D.C. Fairfax County Police say 47-year-old Bobby Blevins Junior pulled off to the side of the roadway Thursday and apparently tried to raise the metal cover that caps the trailer, putting that cover in contact with overhead power lines. The exact circumstances remain under investigation.
From Fairfax County Police: A 47-year-old man is dead after he was electrocuted early [Thursday] morning while standing at his work vehicle near power lines. Officers and paramedics were originally called to the area of Mordor Drive and Furnace Road in Lorton just after 6 a.m. for a report of an unconscious truck driver on the side of the road. While paramedics were providing medical attention to the man, officers noted that the metal arm of the extended truck cover appeared to be in contact with the overhead wires. The driver, Bobby Blevins, Jr., was taken to the hospital and later pronounced dead. It is unknown why he had pulled over at that location and why he may have tried to raise the extended truck cover. Detectives from our Major Crimes Bureau are on scene investigating.