A "Drought Watch Advisory" is now in effect for the Middle James River, which includes the Lynchburg area. It's not a warning, and there are no mandatory water restrictions, but it could lead to further steps if conditions get still drier. More from WLNI's Evan Jones.
10-12 Drought Watch Wrap-WLNI-WEB
Click  here for the Department of Environmental Quality news release.
Bedford County deputies are searching for a man after he reportedly exposed himself to a girl on Butterfly Lane in Stewartsville and asked her to get in his van. A dispatcher says the girl was running up the road screaming for help. She tells deputies she had gotten off the school bus yesterday afternoon and was walking home when the incident happened.
RICHMOND, Va. (AP) _ Former Vice President Joe Biden will visit northern Virginia this weekend to campaign with Democratic candidate for governor Ralph Northam. Northam's campaign announced Tuesday that Biden and Northam will host a roundtable discussion on workforce development Saturday in Reston. Vice President Mike Pence plans to appear the same day with Republican nominee Ed Gillespie. The two are set to attend a rally in Abingdon, in southwest Virginia. The race between Northam, a pediatric neurologist and the state's lieutenant governor, and Gillespie, a former Republican National Committee chairman, is one of only two off-year gubernatorial contests in November. It's being viewed as a possible early referendum on President Donald Trump's first year in office and as a preview of the 2018 midterm elections.
Lynchburg Police say a city resident found shot near Rivermont Avenue in late August has died. 34-year-old Jermaine Hawkins was shot several on Rodes Street in the early-morning hours of August 31st. Police have not made any arrests in the case.
From Lynchburg Police: On August 31, 2017, at approximately 4:36 a.m., the Lynchburg Police Department responded to the area of Rodes Street and Rivermont Avenue regarding a possible vehicle accident that was changed to a shots fired call. When officers arrived on scene they located a male victim, a 34 year old Lynchburg resident, with several apparent gunshot wounds. The male victim was transported by the Lynchburg Fire and EMS to the Lynchburg General Hospital and later transported to UVA for additional medical treatment.  On October 9, 2017 the Lynchburg Police Department was notified that the victim, Jermaine Shamont Hawkins passed away as a result of the injuries sustained on August 31st.  The incident remains under investigation by the LPD's Criminal Investigation Division. Anyone with information regarding this case is asked to contact Det. R. Robinson at 434-455-6116 or call Crime Stoppers at 1-888-798-5900.
Liberty University says the report of an abduction and sexual assault late last month has been determined to be false. Liberty officials say such false reports cause undue concern on campus and waste valuable resources, but they must be taken seriously, and it is important to use the Campus Alert System when the reported facts warrant.
From Liberty University: After thorough investigation of the reported abduction and sexual assault on September 28, 2017, it was found that things reported as fact were not true. There was no abduction by a stranger or otherwise. Liberty University and LUPD take reports of criminal activity seriously and act upon them, including using the Campus Alert System when the reported facts warrant. Unfortunately, false reports cause undue concern to the campus community and consume valuable resources.
A study has found that a white nationalist rally that turned deadly in Charlottesville earlier this year drew participants from at least 35 states. The New York-based Anti-Defamation League published its study Sunday. The league said it was able to identify about 200 of the participants who descended on Charlottesville in August. The analysis found that most participants came from the eastern U.S., but some came from as far as Alaska and Washington state. The study also found that only 7 percent of the 200 identified participants were women, and that the Charlottesville rally drew five times as many people as any other white nationalist rally in the last decade.
Lynchburg residents are invited to go on line and participate in a survey on city-provided services. The results will be presented in a report next month to City Council. City officials say the survey is designed to help Lynchburg identify main priorities and set budgets to meet them. Click here to access the survey.
Police say Kenneth Kelley Jr. is now in custody for the murder of a transgender Lynchburg woman in July. Investigators named Phineas Neville as the victim, but she went by Ebony Morgan. She was found in a residence on Rivermont Avenue with multiple gunshot wounds and later pronounced dead at Lynchburg General Hospital. Kelley Jr. is being held at the Blue Ridge Regional Jail with out bond.
Previously: 22-year-old Kenneth Allen Kelley Jr. has been charged in connection to the homicide of Phineas Neville. Kelley Jr has been charged with the following: 18.2-32–2nd Degree Murder, 18.2-53.1-Use of a Firearm in the Commission of a Felony. Anyone that knows the whereabouts of Kelley is asked to contact the Lynchburg Police Department or Crime Stoppers.
Previously: On July 2, 2017, at approximately 1:07 a.m., the Lynchburg Police Department responded to 303 Rivermont Avenue regarding the report of a possible malicious wounding. When officers arrived on scene, they located a victim who had multiple gunshot wounds. The male victim was identified as 28-year-old Phineas Rufus Neville of Lynchburg. Neville was transported from the scene to the Lynchburg General Hospital where he was later pronounced dead as a result of his injuries.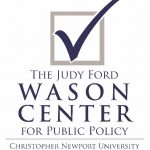 A new poll released today shows a slightly increased lead for Democrat Ralph Northam in the Virginia governor's race, but a pollster says that's not the most eye brow raising result. WFIR's Ian Price has more:
Continue reading for full details on the poll
Roanoke Congressman Bob Goodlatte is at the forefront of Congressional efforts to renew — and change — a key provision of the Foreign Intelligence Surveillance Act. The goal is to protect Americans' liberties while government agencies work to thwart terrorist plots. WLNI's Evan Jones has the story.
10-09 Goodlatte-NSA Wrap-WLNI-WEB