(ABC News) Barbara Bush was remembered at her funeral as a loving wife, mother and friend with a devilish sense of humor and who represented the best of the World War II generation.  "Barbara Bush was the first lady of 'the greatest generation,'" presidential historian Jon Meacham, a friend of the Bush family, said in a eulogy at Saturday's funeral service in Texas that drew signatories from across the nation and around the world.
Meacham recalled the snowy-haired former first lady's "long and consequential life," not least her promotion of literacy, her quick-witted humor and her trademark faux pearls. "She was candid and comforting," Meacham said, describing her as a "point of light" who "kept everything and everyone together."
Some 1,500 guests filled St. Martin's Episcopal Church in Houston for the service. Barbara Bush, who died on Tuesday at the age of 92, had requested in her last wishes a modest funeral at the Gothic-style cathedral, where she and her husband, former President George H.W. Bush, were devoted members for decades.
From the Amherst County Sheriff's Office: Amherst County is no longer involved with coordination of volunteer groups. Volunteers will have to seek out homeowners in need of assistance as of today. However, we are aware that employees from Greif will be serving lunch to volunteers and storm victims in the Elon area on Saturday April 21st around 11:00 from the Nottaway neighborhood.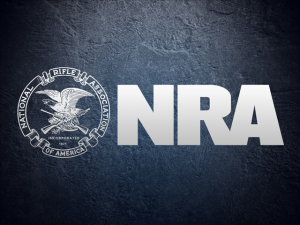 ALEXANDRIA, Va. (AP) — Protesters are targeting the northern Virginia home of the National Rifle Association's top lobbyist and say the protests will continue. In one case, court records show Patricia Hill of Lincoln, Nebraska, has been charged with misdemeanor destruction of property outside the home of NRA lobbyist Chris Cox. Alexandria Police spokeswoman Crystal Nosal said Friday there were two separate incidents stretching back to last fall. A court hearing has been scheduled for May 21.
Protesters also conducted a confrontational but peaceful protest April 10 outside Cox's home as well as his wife's nearby decorating business. Libby Locke, a lawyer for the Cox family, said the vandalism included spraying fake blood and defacing the home with stickers. "The Cox family does not view these activities as a peaceable protest exercise," Locke said in a statement. "These coordinated tactics have crossed the line of civility and human decency." Nosal said a city ordinance is in place regulating protests outside private homes, but said the commonwealth's attorney is reviewing the law's constitutionality.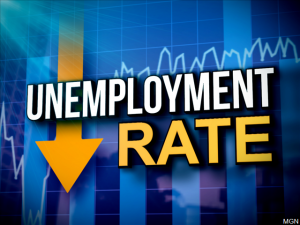 Virginia's unemployment rate has fallen to its lowest level since March of 2008. Governor Northam's office says the statewide jobless rate fell to 3.4% last month, down a tick from February and down a half per cent from the year before.
News release: Governor Ralph Northam today announced that Virginia's seasonally adjusted unemployment rate was down 0.1 percentage point in March to 3.4 percent and was down 0.5 percentage point from a year ago. March's seasonally adjusted unemployment rate of 3.4 percent is the lowest rate since the March 2008 rate of 3.4 percent. In March, the labor force expanded by 4,547, which was the second consecutive monthly increase, and at 4,325,379, set a new record high. Household employment increased by 7,249, which was the third consecutive monthly increase, and at 4,178,357, also set a new record high. The number of unemployed continued to drop, declining 2,702 to 147,022. Virginia's seasonally adjusted unemployment rate continues to be below the national rate, which was unchanged again in March at 4.1 percent.
News release:  Elon: Partnering with Gleaning For The World, the Elon Presbyterian church (2290 Cedar Gate Road, Madison Heights, VA 24572) will distribute aid on Monday April 23, 2018 from 9am till 5pm. Distribution will be staged at the Elon Presbyterian church parking lot. Church members will also deliver supplies in the effected community.
Timberlake Area: Gleaning For World will be partnering with the Timberlake United Methodist Church (21649 Timberlake Rd. Lynchburg VA 24502) to dispense aid to those affected by the recent tornado. Supplies can be picked up in the Timberlake United Methodist Church parking lot on Monday (April 23, 2018) and Wednesday (April 25, 2018) from 9am till 5:00pm.
Many area businesses and churches are partnering with us to help the suffering families. Anyone interested in partnering with Gleaning, is invited to contact us at 1-877-913-9212
Virginia Republicans hoping to upset Hillary Clinton's former running mate in a U.S. Senate race are clashing over who is most loyal to President Donald Trump. WLNI's Lillian Boyd has highlights from last night's debate at Liberty University: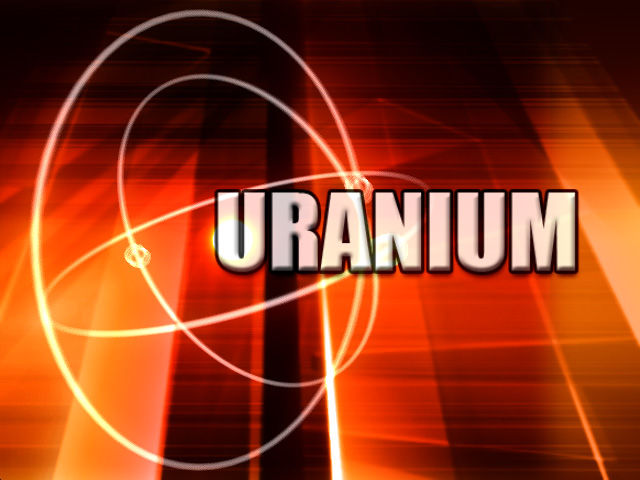 CHATHAM, Va. (AP) _ The federal government is urging the U.S. Supreme Court to take up a lawsuit over Virginia's ban on uranium mining. Attorneys for the Department of Justice and U.S. Nuclear Regulatory Commission filed a brief with the high court earlier this month supporting a Virginia company's bid to have its challenge heard. The brief says a decision last year in the case from the 4th U.S. Circuit Court of Appeals was incorrect. It also says the central question of the lawsuit is an important one that's likely to recur in other nuclear-safety contexts. Pittsylvania County-based Virginia Uranium Inc. wants to mine a huge deposit of the radioactive ore. It argues a federal law should pre-empt state regulations, which prohibit the mining. Virginia's ban has been in place since the 1980s.
Jean Smiley-Mason, President of Gleaning for The World, talks about their collections and distributions this week following the tornadoes that hit on Sunday.
If you like food, you're going to love this event on Monday, April 23!  United Way's Olivia Beavon on The Morning Line:
The Morning Line talks with Sydney Coffey and Laura Slagel about the event and the special guest that will be there on Saturday, May 5th.