LYNCHBURG, Va. (AP) _ Numerous flights in and out of Lynchburg Regional Airport have been canceled in recent days because of an airline's computer glitch. News outlets report that PSA Airlines, which operates regional flights for American Airlines, was experiencing systemwide computer problems that ended up grounding the majority of commercial flights over the weekend at Lynchburg. The flights feed American's hub in Charlotte. American Airlines said in a statement Tuesday morning that PSA's computer system has stabilized, but all PSA flights were canceled Tuesday morning as the airline seeks to get planes and crews in the right place. PSA is expected to offer a reduced schedule over the next few days until normal operations can resume.
Officials at the Franklin County Humane Society are in desperate need.  They report the shelter is full, and they are asking for help in either adopting a cat or dog, or at the very least, fostering one until space is once again available. WLNI's Denise Allen Membreno has more:
Click here for the Franklin County Humane Society Facebook page.
A Virginia Tech plant expert has confirmed the first known sighting in the state of an invasive plant that can produce really bad burns and blisters. Giant hogweed is so named for its huge flower and leaf clusters. The problem comes if you disturb it by, say, putting a weed wacker to it. That releases a sap that once on your skin, reacts to sunlight and creates serious and painful burns that can last for weeks. WLNI's Evan Jones has more:
06-19 Giant Hogweed Wrap-WLNI-WEB
Click here for full giant hogweed information and more photos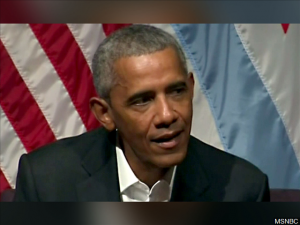 RICHMOND, Va. (AP) _ The school board of Virginia's capital city is set to consider changing the moniker of a school named after a Confederate general. The Richmond Times-Dispatch reports that officials might rename J.E.B. Stuart Elementary School after former President Barack Obama. Obama's name is one of seven finalists for the school's new name. Other possibilities include Oliver Hill, a late civil rights attorney, and Henry Marsh, the city's first black mayor. More than 90 percent of the school's student body is African American. The youngsters recently voted for their top three choices. The Richmond School Board says the top three finishers will be revealed at their Monday evening session. Richmond's effort follows Petersburg's February vote to rename three Confederate-named schools. Stuart was a slave owner and a prominent Confederate cavalry commander.
WILLIAMSBURG, Va. (AP) – William & Mary's first female president is scheduled to be sworn in during a ceremony on July 2. The school in Williamsburg, Virginia, said in a statement Friday that Katherine A. Rowe will be sworn in by Gov. Ralph Northam. The brief ceremony will begin at noon in the Great Hall of the Wren. Rowe will become William & Mary's 28th president. She'll also be the first woman to lead the institution in its 325-year history. Rowe will replace W. Taylor Reveley III, who is retiring after 10 years. Rowe has served as provost and dean of the faculty at Smith since 2014, working as its chief academic officer. Her areas of research and scholarship have included Shakespeare as well as Medieval and Renaissance drama and media history.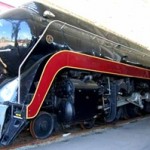 The iconic 611 steam engine will not lead any passenger excursions this year — that word over the weekend from the Virginia Museum of Transportation. But the museum is not ruling out a return in 2019. The VMT says 611 remains in working order, and there will be special events this year to allow you to see it.  WLNI's Evan Jones has more:
06-18 611 Excursions Wrap-WLNI
News release: ROANOKE, Va. (June 16, 2018) – The Virginia Museum of Transportation, Inc. announced new community events today for its iconic 611 Class J locomotive and plans to continue working to explore new opportunities for 611. 611 will not be operating public excursions in 2018, but will be participating in special events. "We are very pleased to announce that we are engaged in substantive conversations about exciting potential 2019 excursions and special appearances for 611. We will continue to seek opportunities for the public to experience a pivotal piece of American history firsthand, under steam", according to Virginia Museum of Transportation FORWARD 611 Committee Chairman, Trey Davis.
Despite the changes, annual maintenance to keep the famed locomotive operational is ongoing and expected to be finished later this summer at the North Carolina Transportation Museum (NCTM) in Spencer, NC. Upon completion, the 611 will be put back into service.
"We're working hard to ensure the public continues to have opportunities to engage with 611 and are planning unique events to provide opportunities to experience 611 under steam in 2018," said VMT Board President Will Harris. "The Virginia Museum of Transportation and NCTM are both planning special events with the locomotive in Roanoke and Spencer NC, respectively. In addition, 611 is slated to again be the highlight of Roanoke's Big Lick Train Tug on September 29, 2018."
As is the case for all mainline steam locomotives, PTC (Positive Train Control) is very likely to be a central issue in determining where and how 611 may operate in 2019 and beyond. The FORWARD 611 team at VMT has been studying potential solutions and participating in discussions with other mainline steam operators.
(From CNN) Witnesses told CNN affiliate WPVI the shooting happened around 2:45 a.m. at the Art All Night-Trenton festival at the Roebling Wire Works Building on the south side of the city. "All of a sudden, my brother goes to me, 'You hear that gunfire?," said a witness. " I go, 'It sounds like fireworks. said the witness to the sounds of gunshots and the chaos afterwards. "He said, "No, that's gunfire.' Next thing you know, we turn around and everybody's running down the street. All hell broke loose," said the witness. Initial reports says 20 people were wounded. "I saw two police officers escort a guy that got shot in the leg. They bandaged him up and whisked him away before the ambulance came here. It was pretty gnarly," said a local resident.Police are questioning witnesses to determine if more suspects could be at large, WPVI reported. The dead suspect was a 33-year-old man, police told the station.
Before it was canceled, the festival had been scheduled to run from 3 p.m. Saturday to 3 p.m. Sunday. It featured more than 1,500 works of art, live murals and graffiti, dozens of musical performances and a film festival. The event is in its 12th year. "We're still processing much of this and we don't have many answers at this time, but please know that our staff, our volunteers, our artists and musicians all seem to be healthy and accounted for. Our sincere, heartfelt sympathies are with those who were injured," festival organizers said on Facebook.
Catch Stewart's full interview on The Morning Line here: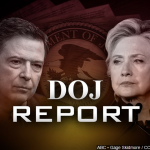 Virginia Senator Mark Warner says the Justice Department Inspector General's report released yesterday should lead Republicans to stop trying to claim FBI bias against President Trump's campaign two years ago. But Republican Congressman Bob Goodlatte says it demonstrates what he calls a shocking contrast in the ways the FBI investigated that campaign and that of Hillary Clinton — and that difference, he says, requires its own separate investigation. WLNI's Evan Jones has the story:
FALLS CHURCH, Va. (AP) – A Virginia school board has heard proposals to change the schools dress code to gender-neutral language and adopt a more inclusive sex education curriculum.  WTTG-TV reports Fairfax County School Board members heard the proposals Thursday. A special panel appointed by the board and made up of teachers and administrators designed the proposed sex education curriculum. Supporters say it's more inclusive of LGBTQ and transgender students. Critics say it would promote transgender issues and contraceptives instead of abstinence. Many critics sent emails to the board asking members to reject the changes as phrases such as "sex assigned at birth" are ideological. Board member Ryan McElveen proposed changing the dress code to prohibit clothing exposing "private areas" or excessive amounts skin. It currently calls for clothing that doesn't expose cleavage.