News
NEWS RELEASE:  The Lynchburg Police Department is searching for a suspect in connection with a malicious wounding that occurred in the 1100-block of Buchanan Street early this morning. Nicholas Jones, 37, of Amherst, is charged with malicious wounding, possession of a firearm by convicted felon, use of a firearm in the commission of a felony, and three counts of shooting into an occupied dwelling. He is described as a 5'5″ black male with short hair and a bushy beard. This is an ongoing investigation. Any additional information will be released as an update to this news release. Anyone with information related to the whereabouts of Nicholas Jones is asked to contact Det. Miller at (434) 455-6160 or Crime Stoppers at (888) 798-5900. Enter a tip online at http://p3tips.com or use the P3 app on a mobile device.
5th District Congressman Denver Riggleman has posted a video online detailing changes he wants made to help homeless people. WLNI's Ian Price has more:
It's National Potato Day! F & L Market has all potatoes 2, 5 lb bags for $5. Fresh ground beef $2.49.
2 cups grated parmesan cheese, divided

3 teaspoons salt, divided

4 tablespoons olive oil, divided

14 ½ oz diced tomato, 1 can, drained

4 tablespoons fresh parsley, chopped, divided

1 cup shredded mozzarella cheese
Preheat oven to 350˚F (180˚C).

Using a knife or mandolin cut the potatoes into slices ⅛-inch (3 mm) thick.

On a parchment paper-lined baking sheet, sprinkle half of the Parmesan cheese and spread until it is evenly covering the parchment paper.

Place the potatoes over the parmesan so each potato is overlapping the previous potato both vertically and horizontally. Continue until the entire pan is filled with potatoes.

Sprinkle to rest of the Parmesan evenly over the potatoes. Season with 1 teaspoon of salt. Bake for 30 minutes, until golden and the potatoes are flexible and slightly crispy.

In a skillet heat 2 tablespoons of olive oil over medium heat. Once the oil begins to shimmer, add the onions, and cook until caramelized, about 15 minutes.

Add the beef break up and mix with the onion until cooked. Mix in the tomatoes, 3 tablespoons of parsley, paprika, 1 teaspoon of salt, and pepper. Stir, cooking until the beef is browned and cooked through. Remove from heat.

In a skillet heat 2 tablespoons of olive oil over medium heat. Add the spinach, cook until wilted. Add 1 teaspoon of salt and the garlic. Stir to combine. Remove from heat.

In a bowl combine the spinach mixture and the ricotta. Set aside.

Evenly spread the spinach mixture over the cooked potato sheet.

Evenly spread the beef mixture over the spinach. Sprinkle mozzarella over the beef.

Take one end of the potato sheet holding the parchment paper begin rolling upward, making sure the ingredients are not coming out the ends.

Once the it is completely rolled place the potato roll on the parchment paper and bake for 15 minutes.

Sprinkle with parsley for garnish. Slice and serve immediately.
A team from Loudoun County used a second no-hitter to advance in the Little League World Series. The Southeast region champions, defeated Minnesota 11- 0 yesterday, and have yet to allow a hit in the tournament. Virginia is the sixth team in the tournament's history to throw multiple no hitters in their first two games. They will face either Hawaii or New Jersey in the U.S. semi-finals on Wednesday.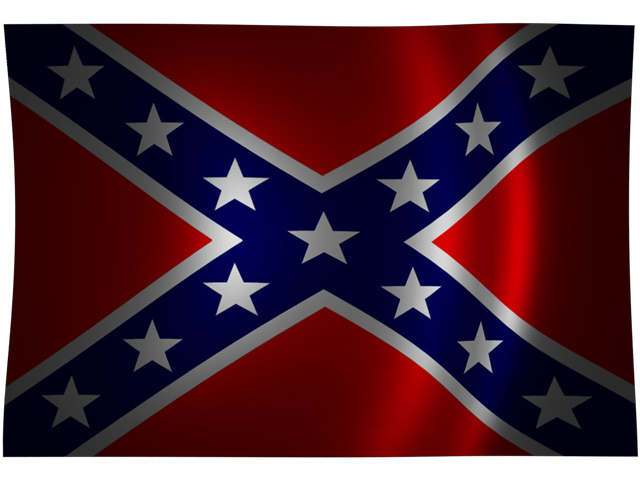 RICHMOND, Va. (AP) — A local chapter of the NAACP is suing a Virginia county in an effort to change the names of schools named in honor of Confederate leaders.
The Hanover County chapter of the NAACP said Friday that it was filing a federal lawsuit challenging the school names on constitutional grounds.
The group says the county is forcing black students to attend schools that venerate Confederate imagery in violation of both the First and Fourteenth Amendments. The lawsuit said the county is compelling speech in support of "a legacy of segregation and oppression."
The Hanover Board of Supervisors recently ousted a school board member who voted to change the names of Lee-Davis High School and Stonewall Jackson Middle School.
A county spokesman declined to comment on the lawsuit.
From Fox News: Liberty University head football coach Hugh Freeze was recovering from surgery this weekend after a life-threatening staph infection entered his bloodstream, according to a report.
Freeze, in his first year coaching the Flames, was forced to miss recent practices because of severe back pain and a herniated disk, ESPN reported. He has suffered with back pain for years but the pain became unbearable during a recent scrimmage game.
Freeze said he pushed through the pain that day but by the next morning, he could barely walk. "We had to call the ambulance to come get me," he said, according to ESPN.
When Freeze told Liberty President Jerry Falwell, Jr. about his excruciating pain, Falwell called HUD Secretary and renowned neurosurgeon Ben Carson. The decision was made to transfer Freeze to the University of Virginia Medical Center and Falwell sent the Liberty plane to bring in a specialist from Arizona.
"The doctors told me if it had been another 24 hours, that strand of bacteria could have gotten to my heart and that I would have been fighting for my life," Freeze told ESPN. "It's the way God works because there's no doubt that bacteria would have killed me if President Falwell wasn't so quick to make sure we got the right people involved."
"I was crippled, I couldn't stand up," he added. "I'm blessed that I had so many brilliant medical minds coming together to help. I didn't even know at the time how much trouble I was in."
Freeze, who will remain in the hospital for several more days, has been communicating with his staff by phone and plans to address the team via Skype to update them on his condition.
He said he'll have to coach from a golf cart when he gets out of the hospital and may have to coach Liberty's first game at the end of the month from the booth.
"The Liberty people have been incredible, and my staff has been incredible," Freeze said, according to ESPN. "I don't think God wastes anything. I was miserable sitting here in this bed, but it reminded me how grateful I am to have this opportunity."
The Liberty job offers a shot at redemption for Freeze. He left a previous coaching job at the University of Mississippi in 2017 after it was discovered he had used his work phone to call the number for a female escort service. In his five years at Ole Miss, he had led the team to a Sugar Bowl victory.
DANVILLE, Va. (AP) — A suspect accused of assaulting and stealing the wallet of a 79-year-old man has been arrested after a chase in Virginia.
News outlets report Danville police took 43-year-old Jessie Jones into custody Thursday. Danville police said in a news release the 79-year-old was assaulted and robbed at Walmart. He was hospitalized for minor injuries.
Police identified Jones and his vehicle from the store's surveillance video.
Officers found Jones at a house in Danville. Police say he began to run away when they approached. He was captured after a short foot chase.
Jones is being held in the Danville City Jail without bond. Police say he had an outstanding probation violation and is charged with robbery.
It's unclear whether Jones had an attorney who could speak on his behalf.
RICHMOND, Va. (AP) — Virginia's state watchdog says it's not getting much help from whistle blowers.
The Daily Press reports that the Office of the State Inspector General received no whistle blower tips in fiscal 2019.
The office also said the state Fraud and Abuse Whistle Blower fund paid out zero claims. The fund lets whistle blowers collect a reward of up to 10% of any money the office recovers based on tips. The office has not paid out any claims from the fund since taking it over in fiscal 2013.
___
RICHMOND, Va. (AP) — Virginia Attorney General Mark Herring says heavily armed private militias could be in violation of state law if they mimic police functions like crowd control.
Herring's advisory opinion comes just days before lawmakers discuss gun laws at a Capitol meeting in what's expected to be a contentious atmosphere.
A Democratic lawmaker asked Herring for the advisory opinion because she said private militia members intimidated gun-control supporters at a recent legislative session. Gun laws have become a top issue in Virginia after a mass shooting earlier this year in Virginia Beach.
Gun-rights advocate Philip Van Cleave said Herring's advisory opinion unfairly villainized legal gun owners.
Armed militia groups patrolled a 2017 white nationalist rally in Charlottesville that erupted in violence. They said they were protecting free speech.
WINCHESTER, Va. (AP) — More than 100 animals, including water buffalo, tigers and lions, have been seized from a roadside zoo in Virginia with a history of complaints.
The Virginia Attorney General's Office said Friday it joined with state and local authorities to carry out the seizures Thursday and Friday to investigate animal cruelty allegations at Wilson's Wild Animal Park in Winchester.
A search warrant shows nearly 120 animals were seized, including parrots, six camels, 36 goats and two Capuchin monkeys.
Michael Kelly, spokesman for Attorney General Mark Herring, said animal-control and animal-rescue organizations are caring for the animals pending an Aug. 29 court hearing.
Federal inspectors have cited the zoo multiple times for violations.
The zoo's website says it's closed until further notice. A zoo spokeswoman didn't immediately return messages Friday.