UPDATE: State police say Elmore was taken into custody Monday afternoon after a short foot pursuit at a residence on Holdbrook Street, in Danville shortly after a tip was received providing his location.
PREVIOUS: State Police are looking for a 71-year-old man who they say eluded troopers during two recent high-speed chases. Willie Elmore is believed to be living somewhere in Pittsylvania or Halifax Counties. Police say both pursuits were discontinued because of the danger his erratic driving posed to other drivers. Elmore is also wanted on warrants from Danville.
RICHMOND, Va. (AP) — Virginia Republicans are renewing their push to hold a bipartisan hearing into sexual assault allegations two women have made against the state's Democratic lieutenant governor. Their effort looks doomed, as Democrats quickly opposed it and called it a political stunt.  GOP Del. Rob Bell sent a letter to Democrats on Monday saying an upcoming special legislative session on gun laws could double as an opportunity for a bipartisan hearing on Lt. Gov. Justin Fairfax's behavior. Two women earlier this year publicly accused Fairfax of sexual assault and said they want to testify before the legislature, but only if both political parties participate. Fairfax has denied any wrongdoing. "We respectfully ask the Democratic Caucus to agree to something — anything — that would allow bipartisan public hearings to take place," Bell said in his letter. Republicans currently control the General Assembly, but Bell said GOP leaders would agree to create a special committee equally split among Republicans and Democrats for the hearing.
Virginia's upcoming state elections that could determine the control of the General Assembly will be held under a redrawn election map following a decision by the US Supreme Court. WLNI's Clark Palmer has more.
Andy Farmer with the State Corporation Commission offers up ways to save energy during the heat of summer.
Katie Farris discusses the changes coming to River Ridge over the next two years.
A nationally-known philanthropic organization ranks Virginia is the 10th best state overall for children's well being, but it says the commonwealth could do more to help disadvantaged children. The Annie E. Casey Foundation's annual Kids Count Data Book ranks states by measures that include health, economic well being and education. WLNI's Evan Jones has more:
06-18 Casey Report Wrap-WLNI-WEB
Click here for full report information.
WASHINGTON (AP) — The Supreme Court is siding with the state of Virginia in a case about the state's decades-old ban on mining radioactive uranium, and ruling that a lawsuit challenging the ban was properly dismissed. The high court announced its 6-3 ruling Monday. Virginia has banned uranium mining since the 1980s. The owners of a massive uranium deposit in Virginia's Pittsylvania County sued in 2015 to challenge the state's ban.The deposit's owners argued that the state's purpose in passing the ban was improper. Virginia argued that nothing in the federal Atomic Energy Act kept it from banning uranium mining. The Supreme Court agreed. The Pittsylvania County deposit is the largest known uranium deposit in the country.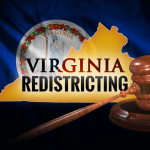 WASHINGTON (AP) — Voters will elect lawmakers to the Virginia House of Delegates using a map seen as favorable to Democrats, under a ruling from the Supreme Court. The justices' 5-4 decision Monday was perhaps telegraphed by the fact they previously allowed election planning to go forward using the map. Virginia held its primary last week. Republicans control the House by a slim 51-49 margin. The Republican-run House had urged the Supreme Court to let the state use an election map previously struck down by a lower court as improperly factoring race into the drawing of some districts. This is the last time the state will use the map to elect lawmakers to the House because that map will need to be redrawn following the 2020 census results.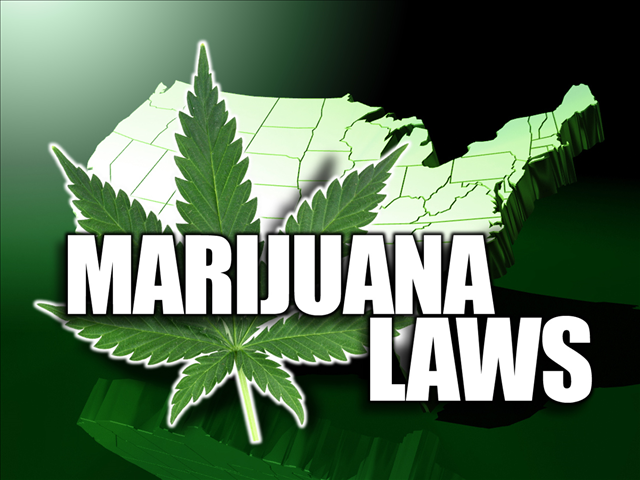 Virginia Attorney General Mark Herring said over the weekend that marijuana should be legalized but what about the federal ban? WLNI's Ian Price has more:
With the party primaries now out of the way, Democratic and Republican strategists now turn their attention to the November elections. Virginia Tech Professor Bob Denton says the General Assembly races will also get plenty of national attention as analysts will look for signs whether they might predict national trends in next year's presidential election. WLNI's Evan Jones has the story: