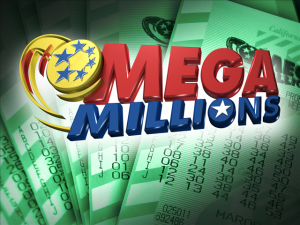 As those big lottery jackpots keep growing, one ticket bought in our area is presumably a pretty good consolation prize — a $1 million winner. The Virginia Lottery reports it was a MegaMillions ticket purcased at the Whistle Stop along Route 40 east of Rocky Mount in Franklin County. And somebody bought a ticket at the Towne Square Kroger in Roanoke worth $10,000.
From the Virginia Lottery: More than 336,000 tickets bought in Virginia won prizes in the Friday, October 19, Mega Millions drawing. But no ticket in Virginia or anywhere else matched all six numbers to win the jackpot, so the jackpot for the Tuesday, October 23, drawing grows to a jaw-dropping $1.6 billion.
Two Virginia tickets each won $1 million in Friday's drawing. Those tickets were bought at:
Gum Spring BP, 911 Cross Country Road in Mineral
Whistle Stop, 11729 Old Franklin Turnpike in Union Hall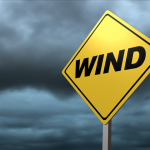 From Appalachian Power Noon Sunday: The power is out for more than 60,000 Appalachian Power customers after an unexpected wind storm swept through the service area late Saturday into early Sunday morning. The storm, which was not forecasted, included gusts of almost 60 MPH, which impacted electric service. The hardest hit areas are in West Virginia where more than 46,000 customers are currently without power. In Virginia, more than 14,000 customers do not have electric service. Our employees are assessing the situation this morning to determine the full impact on transmission stations and distribution lines.  As outages are cleared, crews will move into these more heavily damaged areas to assist in restoration. Customers in these areas should check the Outage Map at www.AppalachianPower/OutageMap for the most up-to-date restoration times.
RICHMOND, Va. (AP) — Vice President Mike Pence has stumped in Virginia with three Republican congressional candidates ahead of midterm elections 2½ weeks away. He traveled to Richmond to rally Republican voters with Rep. Dave Brat, Ryan McAdams and Denver Riggleman. The candidates met Pence at Richmond's international airport.
CHARLOTTESVILLE, Va. (AP) — The new president of the University of Virginia has promised free tuition for students in families earning less than $80,000 a year. President James Ryan made the pledge Friday during his inauguration. He said he envisions a community that "opens wide the door to opportunity" for first-generation, low- and middle-income students. Ryan also pledged that students from Virginia families earning less than $30,000 will get both free tuition and free room and board.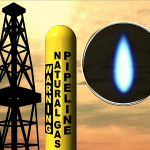 RICHMOND, Va. (AP) — Virginia environmental regulators approved engineering plans for the Atlantic Coast Pipeline on Friday, a move that means the project has the state's permission to begin construction.
Developers will now ask the Federal Energy Regulatory Commission for authorization to start construction in Virginia, pipeline spokesman Aaron Ruby said. Work is already underway in West Virginia, where the natural gas pipeline begins, and in North Carolina.
Dawn Wells, Mary Ann on Gilligan's Island, chats about her career and the Happy Trails Virginia Style event in Roanoke.
The City of Lynchburg has started refilling College Lake – but only on a temporary basis. City officials say the lake will return until a new Lakeside Drive bridge is built and the current dam is then removed. The intent is to reduce the amount of sediment washing downstream into Blackwater Creek – and to keep the dam's emergency outfall free of debris.
Lynchburg City News Release: Effective October 19, 2018, the City of Lynchburg is temporarily refilling College Lake to full pond until a new bridge is built for Lakeside Drive and the current dam is removed. Refilling the lake will reduce the debris clogs at the dam's emergency outfall and slow the sediment that is currently being washed into the downstream reaches of Blackwater Creek and the James River. This decision has been made in full cooperation with the Virginia Department of Conservation and Recreation, Dam Safety Office (DCR), as well as with the University of Lynchburg.
This refilling of College Lake is only a temporary measure to allow the City to maintain control of the dam (specifically regarding the dam's emergency outfall which must be kept free of debris) and to reduce the amount of sediment washing downstream into Blackwater Creek and the James River.
A Liberty University School of Aeronautics airplane crash- landed today at Lynchburg Regional Airport, where the pilot reported a loss of power on takeoff. The light aircraft crashed in a grassy area away from any runway. There is visible damage, but no injuries are reported. Liberty officials say a student and instructor were aboard the plane.
Reporter Andre Whitehead is there and tells us what he sees:
PREVIOUS From Liberty University: Just before 11 this morning, a Liberty University Cessna 172 Skyhawk airplane was taking off when it experienced a loss of power. The pilot radioed the tower before flying the aircraft to a landing and running off the side of the runway. The plane suffered damage. There were no fatalities. At this point, there are no reports of injuries. The Lynchburg Regional Airport's emergency services have responded.  LUPD has responded.
NORFOLK, Va. (AP) – A California-based startup says it will rocket small satellites into orbit from Virginia. Rocket Lab said Wednesday that it will build its launch pad at the Mid-Atlantic Regional Spaceport. The spaceport is located at NASA's Wallops Flight Facility where unmanned cargo missions already launch to the International Space Station. Huntington Beach, California-based Rocket Lab's endeavor reflects increasing demand from companies and governments alike to use small satellites. They're used to gather images of earth and track anything from ships to weather. Rocket Lab already has a working launch pad in New Zealand where it sent its first rocket into orbit in January. The company plans to launch more rockets from there in November and December.  It said it will start launching from Virginia in the second half of 2019.
An Altavista manufacturer is expanding and planning create 20 new jobs. Campbell County officials say Rage Plastics will spend more than $2 million to increase operations at its Altavista plant. It opened there in 2004.
From Campbell County: The Campbell County Board of Supervisors and the Altavista Town Council proudly announce the expansion of Rage Plastics Altavista location. Rage will invest slightly over $2.05 million to expand its manufacturing operations in the Town of Altavista, located in Campbell County. The expansion will also include the creation of 20 new jobs. Rage Plastics was created in 1964 to meet the growing need for the advancement of polymer processing. Rage launched its first production facility in Columbus, Ohio and in 2004 opened its Altavista manufacturing facility. Rage has expertise in a wide range of polymer materials, processing technologies and applications, especially custom Injection-Molded and Blow-Molded Containers, Products and Components.