NORFOLK, Va. (AP) – The Virginia Republican who lost the U.S. Senate race last month and also lost primaries for two statewide races in recent years says he's stepping back from statewide elections. The Washington Post reports that Corey Stewart announced his decision to Republican Party activists and leaders at a weekend retreat in Norfolk. About 350 people attended the gathering, down from about 500 in recent years. Republicans haven't won statewide since 2009.
Stewart lost to Democratic Sen. Tim Kaine last month. Previously, he ran unsuccessfully for Republican nominations for governor and lieutenant governor. During his campaigns, Stewart embraced Confederate monuments and associated with white supremacists. Stewart says he's stepping back from statewide races for at least a couple of years. He hasn't ruled out a re-election bid for the Prince William Board of County Supervisors.
Lynchburg Police Department Capt. Ken R. Edwards was promoted to Deputy Chief Thursday, rounding out the department's senior command staff after former Police Chief Raul Diaz resigned in August. The News and Advance reports that current Police Chief Ryan Zuidema, who preceded Edwards as deputy chief, made the announcement Friday at the department's swearing-in ceremony for new officers. Zuidema said he tapped Edwards for the role based on his lengthy experience with the LPD
RICHMOND, Va. (AP) – Virginia Gov. Ralph Northam says he wants lawmakers to approve spending $50 million to make it easier for people to get faster internet service. Northam said Friday [at an event in Bedford County] that his forthcoming state budget plan will include adding $50 million to the Virginia Telecommunications Initiative. The program encourages internet service providers to expand broadband access to underserved areas. Northam said he wants the money to be part of a multi-year commitment of $250 million to boost broadband access. Lawmakers in both parties have long said that expanding high-speed internet to rural communities is a priority. The Democratic governor will present his full budget next week. The Republican-controlled General Assembly will take up Northam's spending plans next year.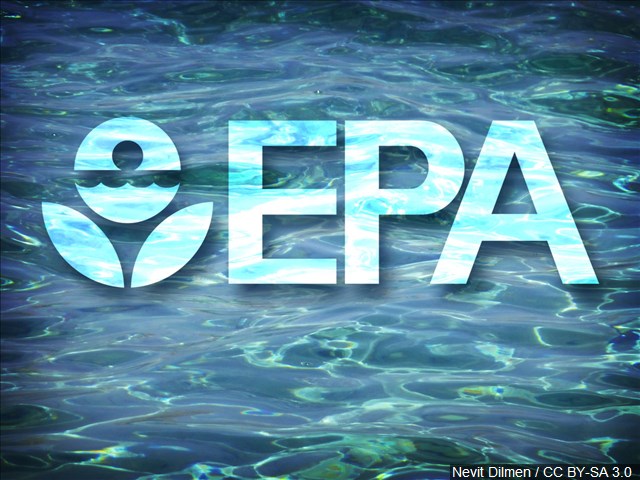 Conservation groups in Virginia say President Donald Trump's rollback of protections for streams and wetlands will lead to more pollution in the nation's drinking water. WLNI's Ian Price has more:
The rush is on at the stores and online.  Julie Wheeler with the BBB of Western Virginia offers some help when making your purchases.
If the holidays seem exhausting, Dr. Saundra Dalton-Smith offers up ways to slow down and dial it back.
UPDATE: The  sheriff's office says Cohl Hite has been found safe and returned to his home.

Original news release: The Campbell County Sheriff's Office is asking for the public's assistance in locating a 13-year-old Campbell County child, last seen in the vicinity of Sunburst Road and Route 460 at 7:45 a.m. this morning. On Thursday, December 13, 2018, Cohl Hite was reported missing by his family. Cohl is described as being approximately 5'4″ tall, 100 lbs., with brown hair and hazel eyes. Cohl has braces on his top teeth only.  He was wearing the jacket seen in the photograph attached to this press release.
Anyone with information regarding the location of Cohl Hite is asked to contact the Campbell County Sheriff's Office at (434) 332-9574 or call Crime Stoppers at 1-888-798-5900.  You may also visit the Central Virginia Crime Stoppers website at www.cvcrimestoppers.org.  Enter a tip ONLINE at  http://p3tips.com or  use the P3 app on your mobile device.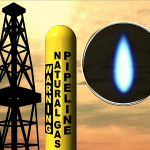 RICHMOND, Va. (AP) – A federal appeals court has invalidated a permit for the Atlantic Coast Pipeline to cross two national forests, including parts of the Appalachian Trail. A three-judge panel of the 4th U.S. Circuit Court of Appeals found Thursday that the U.S. Forest Service "abdicated its responsibility to preserve national forest resources" when it approved the pipeline crossing the George Washington and Monongahela National Forests, and a right of way across the Appalachian Trail. The ruling quoted "The Lorax" by Dr. Seuss, saying the Forest Service is trusted to "speak for the trees, for the trees have no tongues." A Dominion Energy spokesman said the company is reviewing the ruling and had no immediate comment. The natural gas pipeline would run through parts of West Virginia, North Carolina and Virginia.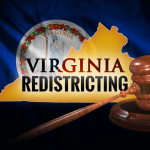 RICHMOND, Va. (AP) — Virginia Republicans want to block a federal court from approving a new legislative map until the U.S. Supreme Court rules on whether it's even needed. Speaker Kirk Cox asked the high court Thursday to delay a lower court's plans to approve a new map after a Jan. 10 hearing. The Supreme Court agreed last month to hear an appeal from Republicans who are trying to preserve state legislative districts that have been struck down as racially discriminatory. A lower court is moving ahead with plans to implement a new map, and a court-appointed expert released potential maps last week for consideration. Cox said having the lower court approve a new map only to have it discarded later by the Supreme Court would confuse voters.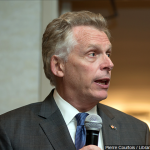 RICHMOND, Va. (AP) _ Virginia Republicans are pushing to make sure former Gov. Terry McAuliffe's records from his time in office are available to the public if he runs for president. House Republican leaders are backing legislation that would require the Library of Virginia to catalog and make public gubernatorial records within a year of a governor leaving office. Records from past administrations currently spend years in limbo. They are not subject to public record requests while the state library processes them. The library is currently still processing records of former Gov. Tim Kaine, who left office in 2010. The library says it lacks the resources to move any faster. McAuliffe, a Democrat who left office in January, is exploring a potential 2020 presidential run.