RICHMOND, Va. (AP) – A police sergeant who was investigated for ties to white nationalists has lost his job with Virginia Capitol Police.Capitol Police issued a statement Wednesday saying Robert Stamm has been "separated from his employment" with the division, effective immediately.In February, the Antifascists of Seven Hills published links to Stamm's social media accounts suggesting that he follows the Asatru Folk Assembly. The Southern Poverty Law Center describes it as a hate group blending northern European paganism and ethnocentrism.Capitol Police then placed Stamm on paid administrative leave and said they were investigating whether Stamm had violated division policies.Stamm could not be reached for comment Wednesday. His attorney, Brent Jackson, said Stamm submitted a letter of resignation Tuesday. A police spokesman, however, said Stamm was "separated" from his job.
Former Virginia Governor Terry McAuliffe announced last night he will not run for President of the United States in 2020 and will instead focus on helping Democrats in the upcoming state and national elections. McAuliffe told Chris Cuomo last night that he " had been courted by state Democrats and he would be going home to work like a dog to make sure Virginia is blue." McAuliffe also spoke about the difficulty of breaking into a current field of 20 candidates and how he believes he can make a difference in Virginia.
An Amherst County couple is charged with taking more than 500 pieces of mail from boxes at 145 different residences – and fraudulently cashing checks they stole. Investigators had no trouble finding Charles and Alyssa Branham; they were already jailed on separate burglary and grand larceny charges.
News release: In December of 2018 The Amherst County Sheriff's Office began receiving complaints from residents, primarily in the Monroe and Elon areas, of mail missing from their mail boxes and checks that had been fraudulently cashed in surrounding counties. As a result of these complaints, and in conjunction with investigations that were already in progress, investigators were able to recover over 500 pieces of stolen mail from 145 different residences in Amherst County. On 4/12/19, a total of 196 warrants were issued for Charles W. Branham Jr. and Lauren Alyssa Branham for larceny of mail. Those warrants were served on 4/16/19 at The Blue Ridge Regional Jail in Lynchburg. We would like to thank The Bedford County Sheriff's Office, The Campbell County Sheriff's Office, The Lynchburg Police Department, and The US Postal Inspector's Office for their assistance in this investigation.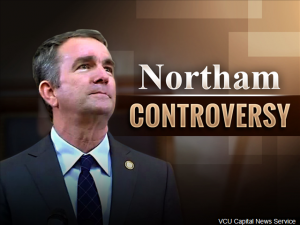 RICHMOND, Va. (AP) — Virginia Gov. Ralph Northam has withdrawn from plans to be a commencement speaker at his alma mater, Virginia Military Institute, and won't participate in any other graduation ceremonies amid the persisting scandal over a blackface photo.News outlets report the Democrat is abstaining from graduations throughout Virginia this season. Northam's spokeswoman Ofirah Yheskel said Monday that he deiced weeks ago to skip ceremonies over concern he would divert focus from graduates.Northam has resisted calls to resign since February, when a racist photo surfaced from his 1984 Eastern Virginia Medical School yearbook. He denies being in the photo but admits wearing blackface while portraying Michael Jackson at a dance party. New campaign finance records show Northam's fundraising efforts dried up. He also canceled his appearance at a Sunday fundraiser for a state senator.
RICHMOND, Va. (AP) — Authorities say three people have been killed by falling trees that were toppled in storms across Virginia.News outlets report that the three women were killed on Monday. One woman had been driving in the evening in Henrico County, and the two others were in bed at their homes during the early morning hours in Stafford and Lunenburg counties.Henrico County police say the driver died at the scene after a tree fell and struck her car. They didn't provide her name. The 78-year-old in Stafford County had been pinned under a tree and her 82-year-old husband was taken to a hospital with injuries not considered life-threatening. Her identity also wasn't released.Victoria police Chief H.K. Phillips in Lunenburg County says Lena Gaulding was in her mid-60s.
UPDATE: All lanes are open once again.
PREVIOUS: There has been some slow going at times today on US 460 a little west of Appomattox. Fire officials say a tractor trailer and van collided in the Spout Spring area, resulting in a lengthy closure of one eastbound lane. One person was transported for hospital treatment.
From Appomattox VFD Facebook: AVFD responded to a two car accident involving a tractor trailer and a van this morning on 460 near Spout Spring. AVFD contained product from the trailer contents and cleared the scene. DRT transported one patient from the scene.
RICHMOND, Va. (AP) — New campaign finance records show Virginia Gov. Ralph Northam's fundraising efforts dried up after a scandal involving blackface. First quarter reports were released Monday. They show Northam, Lt. Gov. Justin Fairfax and Attorney General Mark Herring all struggling to raise money after a series of scandals involving the state's top Democrats erupted in early February. Northam and Herring both admitted to wearing blackface when they were younger and two women accused Fairfax of sexual assault, which he denies. All three have resisted calls to resign. The scandals and their effects on fundraising could hurt Democrats during this year's legislative elections. Virginia is the only state in the country where there's a reasonable chance that Democrats could flip control of the state legislature this year.
Millennials are projected to become the largest generation alive in 2019. WLNI's Ian Price has details on a survey of which states are best for millennials:
04-16 Millenial Living WLNI-WRAP
From Lynchburg Police:
On April 4, 2019 the Lynchburg Police Department filed a report in reference to a larceny and subsequent Credit Card Fraud which occurred on April 3, 2019.  A victim reported their pocketbook was stolen while shopping in a retail store on Wards Rd. The victim was later alerted that their bank card had been used at several locations on April 3, 2019 between the hours of 4 pm and 5 pm. The victim's card was used for multiple fraudulent transactions at the following locations in the City of Lynchburg: Target, Game Stop and Walmart (Wards Rd and Old Forest Rd). The total combined loss for these incidents is approximately $2,000. Officers followed up with each store collecting surveillance video and were able to obtain the attached images of the suspect. They were also able to obtain an image of the vehicle the suspect left the scene in, a white minivan, possibly a Chrysler product. Anyone with information as to the identity or whereabouts of this suspect is asked to contact Crime Stoppers, or call Officer Jackson, Lynchburg Police Department.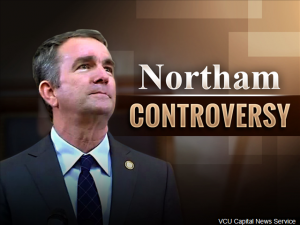 BURKE, Va. (AP) _ Virginia's governor has pulled out of an event where he would have faced protesters for wearing blackface in the 1980s. The Washington Post reported that Gov. Ralph Northam cited safety concerns for cancelling his appearance at a Sunday fundraiser for a Democratic state senator in northern Virginia.
The protesters were assembled in Burke by the Fairfax County NAACP and the state Republican Party. Northam had faced calls to step down in February after a
racist photo surfaced from his 1984 medical school year book. It included a photo of a person in blackface standing next to someone wearing a Ku Klux Klan
outfit. Northam denies being in that photo. But he has admitted to wearing blackface while portraying Michael Jackson at a dance party in the 1980s.
Test