Across Virginia
NORFOLK, Va. (AP) – Virginia's second largest city is suing the state in an attempt to remove an 80-foot (24-meter) Confederate monument from its downtown. The city of Norfolk's suit was filed Monday in federal court and targets a Virginia law that prevents the removal of war memorials. The suit claims the city's free speech rights are being violated because it's being forced to project a message it no longer supports. The 1907 monument was erected at a time when the South was being romanticized and slavery was de-emphasized. Council members voted in 2017 to move the monument to a cemetery. University of Virginia law professor Richard Schragger said Norfolk is employing a relatively novel and untested legal strategy in federal court. The main legal question is whether cities have free speech rights.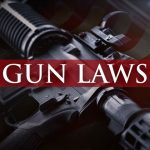 The Virginia State Crime Commission is now tasked with presenting recommendations on the many proposed changes to Virginia's gun-related and public safety laws. This follows two days of hearings, including hours of testimony yesterday from the public and interest groups. WLNI's Evan Jones has more:
RICHMOND, Va. (AP) _ Gov. Ralph Northam has told state lawmakers that Virginia is starting the new budget cycle "in a good place." In a speech to the General Assembly's money committees Tuesday, Northam said the state ended the fiscal year with a surplus of $797 million. Much of that money is already earmarked for water quality and taxpayer relief. Northam said the state put $344.4 million into reserves, bringing the total reserve fund to $1.6 billion by 2021, the highest amount ever.
The Richmond Times-Dispatch reports that the governor warned lawmakers that despite the state's strong financial position now, it doesn't mean they will have a large surplus to spend in the budget he will propose in December. He said the state must be "both cautious and strategic."
The Virginia Crime Commission begins its second day of hearings today as it considers many proposals to reduce gun-related crimes in the state. What seems clear after day one is that any recommendations are not likely before election day. WLNI's Evan Jones has the story:
08-20 Crime Commission Wrap-WLNI-WEB
WINCHESTER, Va. (AP) — More than 100 animals, including water buffalo, tigers and lions, have been seized from a roadside zoo in Virginia with a history of complaints.
The Virginia Attorney General's Office said Friday it joined with state and local authorities to carry out the seizures Thursday and Friday to investigate animal cruelty allegations at Wilson's Wild Animal Park in Winchester.
A search warrant shows nearly 120 animals were seized, including parrots, six camels, 36 goats and two Capuchin monkeys.
Michael Kelly, spokesman for Attorney General Mark Herring, said animal-control and animal-rescue organizations are caring for the animals pending an Aug. 29 court hearing.
Federal inspectors have cited the zoo multiple times for violations.
The zoo's website says it's closed until further notice. A zoo spokeswoman didn't immediately return messages Friday.
RICHMOND, Va. (AP) — A local chapter of the NAACP is suing a Virginia county in an effort to change the names of schools named in honor of Confederate leaders. The Hanover County chapter of the NAACP said Friday that it was filing a federal lawsuit challenging the school names on constitutional grounds. The group says the county is forcing black students to attend schools that venerate Confederate imagery in violation of both the First and Fourteenth Amendments. The lawsuit said the county is compelling speech in support of "a legacy of segregation and oppression." The Hanover Board of Supervisors recently ousted a school board member who voted to change the names of Lee-Davis High School and Stonewall Jackson Middle School. A county spokesman declined to comment on the lawsuit.
RICHMOND, Va. (AP) – The largest LGBTQ-rights organization in the U.S. says it's planning to invest heavily to help Democrats flip Virginia's legislature. The Human Rights Campaign announced Thursday a new campaign to help mobilize Virginia voters who prioritize LGBTQ-friendly policies. HRC President Alphonso David said the group sees an opportunity to make an impact in Virginia's elections. The campaign will include direct mail and field operations. Officials said spending would be in the "six-figure" range. Only four states are having legislative elections this year and Virginia's is the only one where partisan control is up for grabs. Republicans currently have
a slim majority in both the state House and Senate.
A committee formed to recommend how to best spend $2 billion in Interstate 81 improvements holds its first meeting today in Lexington. It comes after the General Assembly approved that new funding this spring, largely through higher gas taxes in cities and counties along the 81 corridor. The same measure also called for an Interstate 81 Advisory Committee, as WLNI's Evan Jones reports:
08-13 81 Committee Wrap-WLNI-WEB
The Interstate 81 Advisory Committee meets at 2:00 pm at the Lexington Hampton In..
CHARLOTTESVILLE, Va. (AP) – Charlottesville residents are marking the second anniversary of a deadly white nationalist rally with a series of peaceful community events. About 20 people gathered Monday afternoon for a moment of silence at the site where an avowed white nationalist plowed a car into a crowd of people, killing 32-year-old Heather Heyer and injuring dozens more. Flowers and signs decorated a memorial to Heyer. The Aug. 12, 2017, rally drew a mix of violent far-right extremists. Brawls broke out with anti-racism protesters, and authorities eventually forced the crowds to disperse. The car attack came later as peaceful counterprotesters were marching through downtown. Two state troopers who had been involved in surveillance were killed when their helicopter crashed. Other events marking the second anniversary included a ballet performance and a worship service.
CHARLOTTESVILLE, Va. (AP) — A white supremacist group member sentenced to more than three years in prison for attacking protesters at a white nationalist rally in Virginia is asking a federal judge to free him on bond while he appeals.Benjamin Daley is one of four Rise Above Movement members who pleaded guilty to a riot conspiracy charge. He wants to be released to the custody of his parents in Oregon and monitored electronically while on home confinement.U.S. District Judge Norman Moon didn't immediately rule on Friday's written request by Daley's attorneys. Moon set an Aug. 16 deadline for Daley and co-defendants Michael Miselis and Thomas Gillen to submit briefs on their bond requests.Prosecutors said the group members engaged in other racist and anti-Semitic activity before the August 2017 white nationalist rally in Charlottesville.