Across Virginia
GREENBELT, Md. (AP) — A former Canadian Armed Forces reservist plotted with other members of a white supremacist group to carry out "essentially a paramilitary strike" at a Virginia gun rights rally, a federal prosecutor said Wednesday.
U.S. Magistrate Judge Timothy Sullivan agreed to keep Patrik Mathews, 27, detained in federal custody pending a Jan. 30 preliminary hearing.
Mathews leaned back in his chair and quietly laughed when the magistrate read aloud a transcript of a video in which the Canadian national advocated for killing people, poisoning water supplies and derailing trains.
"This is a very dangerous person," the magistrate said during Mathews' detention hearing in Maryland. "He espouses very dangerous beliefs."
Mathews and two other men were arrested last Thursday on federal felony charges in Maryland and Delaware, just days before they were believed to be headed to a pro-gun rally in Virginia's capital. Federal prosecutors said in a court filing Tuesday that a hidden camera captured the men discussing "the planning of violence" at the rally and expressed hope that bloodshed could start a civil war. Monday's event had attracted tens of thousands of people and ended peacefully.
"This is a domestic terrorist investigation," Assistant U.S. Attorney Thomas Windom said Wednesday.
Defense attorney Joseph Balter said Mathews may have used "alarming" and "outrageous" language in conversations captured on video at a Delaware home in the days leading up to the rally. But Balter said his client's statements are protected by the First Amendment as free speech and did not reflect any specific plans for violence.
"One man's domestic terrorist can be another man's exercise of his First Amendment rights," Balter said.
Windom said the men were preparing for a civil war when they packed up food and other supplies that they apparently intended to use during and after the Virginia rally.
"Mr. Mathews was not arrested for violating the First Amendment of the Constitution," Windom said.
Another man who was arrested, Brian Mark Lemley Jr., waived his right to a detention hearing. A third defendant, William Garfield Bilbrough IV, is expected to appear in court at separate detention hearing Wednesday.
A closed-circuit television camera and microphone installed by investigators in a Delaware home captured Mathews talking about the Virginia rally as a "boundless" opportunity, prosecutors said.
"And the thing is you've got tons of guys who … should be radicalized enough to know that all you gotta do is start making things go wrong and if Virginia can spiral out to … full blown civil war," he said.
Lemley talked about using a thermal imaging scope affixed to his rifle to ambush unsuspecting civilians and police officers, prosecutors said.
"I need to claim my first victim," Lemley said on Dec. 23, according to Tuesday's detention memo.
"We could essentially like be literally hunting people," Mathews said, according to prosecutors. "You could provide overwatch while I get close to do what needs to be done to certain things."
FBI agents arrested Mathews, Lemley and Bilbrough as part of a broader investigation of The Base. Authorities in Georgia and Wisconsin also arrested four other men linked to the group.
Mathews and Lemley are charged with transporting a firearm and ammunition with intent to commit a felony. Bilbrough is charged with "transporting and harboring aliens."
Bilbrough's attorney, Robert Bonsib, said last Thursday that he was "underwhelmed" by a prosecutor's arguments for keeping his client detained. Bilbrough was the only one of the three men not facing a firearms-related charge.
COLLEGE PARK, Md. (AP) — FBI agents on Thursday arrested a former Canadian Armed Forces reservist and two other men who are linked to a violent white supremacist group and were believed to be heading to a pro-gun rally next week in Virginia's capital.
The three men are members of The Base and were arrested on federal charges in a criminal complaint unsealed in Maryland, according to a Justice Department news release.
Tuesday's complaint charges Canadian national Patrik Jordan Mathews, 27, and Brian Mark Lemley Jr., 33, of Elkton, Maryland, with transporting a firearm and ammunition with intent to commit a felony. William Garfield Bilbrough IV, 19, of Denton, Maryland, is charged with transporting and harboring aliens.
The three men were believed to be planning to attend the pro-gun rally planned for Monday in Richmond, according to a law enforcement official who spoke to The Associated Press on condition of anonymity to discuss an active investigation.
Mathews and Lemley were arrested in Delaware and Bilbrough was arrested in Maryland, according to Marcia Murphy, a spokeswoman for the U.S. Attorney's office in Maryland. All three men were scheduled to make their initial court appearances Thursday afternoon in Greenbelt, Maryland.
Court papers say Mathews illegally crossed the U.S. border near Minnesota in August and investigators allege Lemley and Bilbrough then drove from Maryland to Michigan to pick up Mathews before the three headed to Maryland in late August.
U.S. and Canadian authorities had been searching for Mathews after his truck was found in September near the border between the two countries. He was last seen by family members in Beausejour, northeast of Winnipeg, on Aug. 24, according to the Royal Canadian Mounted Police. The Canadian military's intelligence unit was investigating Mathews for "possible racist extremist activities" for several months, according to the Canadian Department of National Defence.
Authorities say Lemley and Mathews built an assault rifle using several parts, including an upper-receiver that Lemley had ordered and shipped to a Maryland home. In December, the three men gathered at an apartment that Lemley and Mathews rented in Delaware, where they discussed The Base and its activities and members, passed around the assault file and tried to make the drug DMT, a hallucinogen, according to court papers.
A few days later, Lemley and Mathews bought 150 rounds of ammunition and paper shooting targets and Lemley was spotted by an FBI agent at a gun range in Maryland. Court papers say federal agents heard the gun firing in rapid succession and authorities allege that Lemley later told Mathews: "Oh oops, it looks like I accidentally made a machine gun."
Federal agents appeared to be tracking the men's movements and set up a stationary camera near the gun range, which captured video of Mathews shooting the gun there on Jan. 5. Court documents say Lemley had also ordered 1,500 rounds of ammunition and he and Mathews visited the gun range as recently as Saturday.
Lemley also is charged with transporting a machine gun and "disposing of a firearm and ammunition to an alien unlawfully present in the United States."
The Anti-Defamation League said members of The Base and other white supremacist groups have frequently posted online messages advocating for "accelerationism," a fringe philosophy in which far-right extremist s "have assigned to their desire to hasten the collapse of society as we know it."
"The term is widely used by those on the fringes of the movement, who employ it openly and enthusiastically on mainstream platforms, as well as in the shadows of private, encrypted chat rooms," the ADL says.
ASHBURN, Va. (AP) — Officials in a northern Virginia school district are pushing back against a campaign by conservative parents to withdraw books with LGBTQ characters from elementary schools.
The Washington Post reports that a subcommittee of the Loudoun school board voted Wednesday to prevent the removal of two books. They are "Prince & Knight" and "Heather Has Two Mommies."
The subcommittee's decision will stand for at least a year.
The vote follows the removal of at least five other books after conservative parents launched an effort against LGBTQ literature in elementary schools. Those books included one that details a romance between two girls and another that features a transgender boy.
Loudoun County is an increasingly diverse suburb where the median household income is about $140,000. Observers say the battle playing out there is also playing out across the country.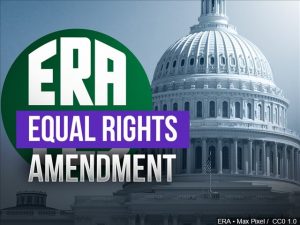 RICHMOND, Va. (AP) — Virginia moved to the brink of becoming the crucial 38th state to ratify the Equal Rights Amendment on Wednesday, a momentous victory for many women's rights advocates even though it is far from certain the measure will ever be added to the U.S. Constitution.
The affirmative votes in both chambers of the Virginia legislature came decades after Congress sent the ERA to the states in 1972, passing it with bipartisan support.
ERA advocates say hitting the 38 mark means the amendment will have surpassed the three-quarters of states the amendment needs to be added to the Constitution.
Opponents disagree. Court battles are expected to unfold over a long-passed 1982 ratification deadline set by Congress as well as moves by five states that ratified it in the 1970s to rescind their support.
Still, the votes in the House and Senate carried enormous symbolic weight and showed how much once solidly conservative Virginia has changed.
"We're euphoric," Lisa Sales, a member of the grassroots VAratifyERA group that's worked for passage, said ahead of the vote.
The state has undergone seismic political shifts due to increasing diversity and the growing activism and political power of women. Democrats who retook control of the legislature in November's elections made passing the ERA a top priority after Republicans blocked it for years.
The measure has passed the Virginia Senate before with bipartisan support but has never made it to the House for a floor vote. ERA supporters, some of whom have been advocates for decades, lined up hours in advance of the vote Wednesday to get a seat in the gallery.
The House vote was presided over by Del. Eileen Filler-Corn, the first female House speaker in the chamber's 400-year history.
ERA advocates say the measure would enshrine equality for women in the Constitution, offering stronger protections in sex discrimination cases. They also argue the ERA would give Congress firmer ground to pass anti-discrimination laws.
Opponents warn it would erode commonsense protections for women, such as workplace accommodations during pregnancies. They also worry it would be used by abortion-rights supporters to quash abortion restrictions on the grounds that they specifically discriminate against women.
Advocates, opponents and legal experts largely agree that with the 38th state's ratification, lawsuits are likely to unfold. At least two have already been filed.
Last week, the Justice Department issued an opinion concluding that because the deadline has expired, the ERA is no longer legally pending before the states.
The National Archives and Records Administration, which has a ministerial role in certifying the ratification of constitutional amendments, said in a statement that it would abide by that legal opinion "unless otherwise directed by a final court order."
Congressional Democrats are also working to pass a bill removing the deadline.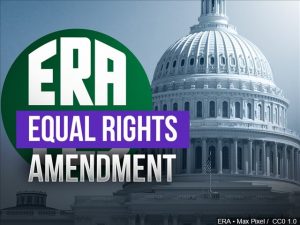 A House of Delegates committee — with its new Democratic majority — has advanced the Equal Rights Amendment. It comes from the committee that killed it last year and setting the stage for General Assembly ratification. More from WLNI's Evan Jones:
RICHMOND, Va. (AP) — Virginia moved a step closer to ratifying the Equal Rights Amendment on Tuesday, even as the measure's future nationally remains in doubt.
A House committee approved a resolution to ratify the gender equality measure, which advocates hope will become the next amendment to the U.S. Constitution.
The 13-9 vote split along party lines, with all Democrats supporting it and all Republicans opposing it.
A Senate committee already advanced a similar resolution. The resolutions are now before the full House and Senate, where floor votes were expected Wednesday. Democrats control both chambers, and their legislative leaders have said their caucuses unanimously support the measure.
"Each action we take to move this resolution forward signals to the country that we're more than ready to do our part in creating a world where women are treated as equals," Del. Jennifer Carroll Foy, a sponsor of the House resolution, said in a statement. "I was proud to introduce this resolution and I look forward to voting to pass it in the House tomorrow."
Each chamber will then need to pass the other's resolution before ratification becomes final.
ERA advocates say the measure will enshrine equality for women in the Constitution, offering stronger protections in sex discrimination cases. Opponents warn it will erode commonsense protections for women, such as workplace accommodations during pregnancies. They also worry it would be used by abortion-rights supporters to quash restrictions on the grounds that they specifically discriminate against women.
Final passage would make Virginia the decisive 38th state to ratify the ERA, surpassing the three-quarters of states needed to add an amendment to the Constitution.
However, court battles are expected over a long-passed 1982 deadline set by Congress, as well as other legal issues.
KABUL, Afghanistan (AP) – The Pentagon says the two soldiers killed Saturday in Afghanistan by a roadside bomb were from Virginia and Illinois. On Sunday, military officials identified the casualties as 29-year-old Staff Sgt. Ian P. McLaughlin of Newport News, Virginia; and 21-year-old Pfc. Miguel A. Villalon of Joliet, Illinois. Both soldiers were assigned to 307th Brigade Engineer Battalion, 3rd Brigade Combat Team, 82nd Airborne Division, Fort Bragg, North Carolina. The Pentagon says their vehicle was struck by an improvised explosive device in Afghanistan's Kandahar Province. Two other soldiers were injured.
Appalachian Power Storm Response Update
Sunday, January 12, 2020 – 12:30 p.m.
Situation
A strong weather system with rain and damaging winds blew across Appalachian Power's service areas in waves Saturday, from afternoon through the night. By early Sunday morning more than 37,000 customers were without electric service as a result of storm damage. As expected, outages are widespread across much of the company's service area.
Storm Response Efforts
Prior to the storm and based on the predicted widespread nature of this storm, we placed all of our storm response employees and contractors on alert and ready to work locally or travel to heavily-damaged areas.
Today we are following through on that plan, keeping crews and contractors in place where needed and shifting workers in areas with fewer outages to more heavily-damaged areas. We have been successful in securing additional help from outside our service area, including more than 50 line workers from North Carolina who are traveling to assist with restoration in the Kingsport area and in far southwest Virginia. Another 60 line workers from Pennsylvania and New Jersey are traveling to damaged areas of West Virginia and will begin assisting local employees this afternoon.
Restoration Estimates
In West Virginia, customers in Ohio and Marshall counties should have service restored by 10 p.m. tonight. In West Virginia's southernmost areas, including McDowell, Mercer and Wyoming counties, service also should be restored by 10 p.m. tonight. In other areas of the state, which were harder hit by the storms, service should be restored to customers by 10 p.m. tomorrow.
In Virginia, customers in Dickenson, Grundy, Franklin and Bedford counties will have service restored by 6 p.m. tonight. Most other areas of the state, except as noted below, should have service restored by 10 p.m. tonight.
In Scott, Smyth and Washington counties in Virginia where damage is greater, as well as in Hawkins and Sullivan counties in Tennessee, the restoration effort is expected to conclude by 10 p.m. tomorrow.
NORFOLK, Va. (AP) — An SUV hit a patch of ice on westbound Interstate 64 in Virginia, triggering a 75-car pileup last month, investigators said.
Virginia State Police said in a news release that the driver of a 2008 Chevrolet SUV spun out and was hit by other vehicles at the start of the pile-up shortly before 8 a.m. on Dec. 22, The Virginian-Pilot reported on Friday.
The crash occurred at the Queens Creek Bridge in Upper York County and shut down the interstate for over seven hours. Officials said 51 people in were injured.
State police initially reported 30 vehicles were involved in the crash before announcing the total of 75 on Friday.
An eight-vehicle crash happened on the eastbound side of I-64 near mile marker 240, Virginia State Police spokeswoman Sgt. Michelle Anaya said on Dec. 22.
Ryan Rogers, a National Weather Service meteorologist at Wakefield, said visibility was poor around the time of the crash. At the nearest weather station in Williamsburg, fog had reduced visibility to less than a quarter-mile 20 minutes before the crash.
Rogers said it was possible freezing fog — supercooled water droplets that can freeze instantly — had impacted the bridge.
No charges have been filed, and police said the investigation continues.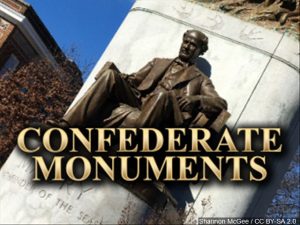 Governor Northam today unveiled a proposal to give localities the power to determine the futures of their Confederate War memorials. Right now, state law says they cannot be removed or altered without General Assembly approval. It is part of a series of bills the governor calls bringing "historic justice" to Virginia. WLNI's Evan Jones has more:
01-10 Confederate Monuments Wrap-WLNI-WEB
RICHMOND, Va. (AP) — Newly empowered Democratic leaders in Virginia pledged Thursday to let local governments remove Confederate monuments, but Gov. Ralph Northam said he's still weighing what to do with one of the state's most prominent ones — a towering statue of Gen. Robert E. Lee.
As Virginia wrestles with its Civil War legacy, Northam unveiled multiple initiatives Thursday that he said were aimed at telling a more accurate and inclusive version of the state's past. They include more funding for historic African American cemeteries and cultural sites and the creation of new highway markers.
At a news conference with legislative leaders and state officials, the governor also said he supports removing a statue of Lee that Virginia contributed to the U.S. Capitol grounds, and amending an existing state law that prohibits local governments from removing Confederate War memorials.
"These monuments tell a particular version of history that doesn't include everyone. In Virginia that version of history has been given prominence and authority for far too long," Northam said.
But as for an imposing, state-owned statue of Lee that's a centerpiece of a historic street in Richmond — once the capital city of the Confederacy — the governor said "that's an ongoing discussion."
Lee's 21-foot (6-meter) statue rises atop a pedestal nearly twice that tall on a grassy circle along Monument Avenue, a prestigious boulevard in the heart of the city.
Monument Avenue, a National Historic Landmark, is also dotted with statues of Confederate President Jefferson Davis, generals J.E.B. Stuart and Thomas "Stonewall" Jackson and Confederate naval officer Matthew Maury. A statue of black tennis hero Arthur Ashe, a Richmond native, was erected there too in 1996.
Northam's spokeswoman Alena Yarmosky declined to elaborate further about what conversations are ongoing about the Lee monument's future.
Del. Delores McQuinn, a Democrat who represents Richmond, said she agrees that more dialogue is needed about the monument.
"Personally, I want to see additional statutes and monuments put up that would reflect a balanced history," she said.
Some who want to preserve Confederate monuments say they are works of art and say their removal would amount to erasing history. Critics say they inappropriately glorify the state's legacy of racism and slavery.
House Minority Leader Republican Del. Todd Gilbert said his caucus has bigger priorities than stopping efforts to remove Confederate statues, but warned that Democrats could be setting themselves up for headaches down the road.
"We could go after Woodrow Wilson before this is over. I mean, he was one of the biggest racist presidents in U.S. history," Gilbert said. "Where this ends, I don't know."
Conversations are ongoing in Richmond about what the city will do with the statues it owns. A study commission formed by Mayor Levar Stoney in 2017 issued nonbinding recommendations that called for removing a statue of Jefferson Davis, leaving the rest and adding historical context. That commission's work was then rolled to a second one, which was scheduled to meet this week to discuss how to add the historical context.
Also this week, the Richmond City Council passed a resolution asking the General Assembly for the authority to decide the statues' fate, after defeating similar measures twice in previous years.
Gas prices are starting the year — and the decade — higher than where they were on average one year ago. Prices now are the highest at this time of year since 2014, but experts say we are in a much better place than was the case when the previous decade got under way, and prices were often above $3 a gallon for several years.  Gas Buddy predicts that barring major global disruptions, U.S. gas prices this year will average two cents a gallon less than in 2019. More from WLNI's Evan Jones: