Across Virginia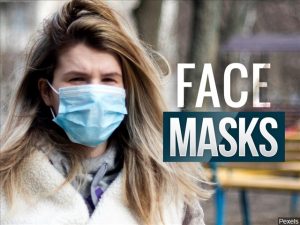 Governor Northam says Virginia has ordered a major shipment of much-needed personal protective equipment – PPE's – but it is not scheduled to arrive from Asia for another week. In the meantime, he urges all Virginians to wear masks when heading out, even if they have to make the coverings themselves. But this call also comes with a word of caution, as WLNI's Evan Jones reports: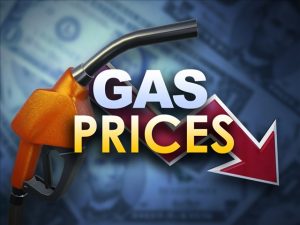 AAA NEWS RELEASE: RICHMOND, VIRGINIA (Monday, April 6, 2020) Today's national gas price average is $1.92. That is nine cents cheaper than last Monday, 48 cents less than a month ago and 81 cents less expensive than a year ago. On the week, pump prices continued to push less expensive with gasoline demand registering at its lowest point since 1993. In Virginia, prices are even lower than the national average. Regular unleaded is selling for $1.79, down six cents from a week ago, 39 cents from a month ago, and 71 cents from this time last year. Drivers in numerous Virginia communities are finding average gas prices in the $1.30-$1.50 range. Cumberland County once again has the cheapest average gas price in the state. Regular unleaded is selling for $1.05 per gallon in that community.
The latest Energy Information Administration (EIA) weekly report puts demand at 6.7 million b/d – a nearly 30 year low – and it's likely to push lower as Americans are urged to stay at home at least until the beginning of May or later.
"This week, market analysts are watching crude oil prices, which started to increase at the end of last week," said Morgan Dean, AAA spokesperson. "However, given the low demand readings, increases in crude aren't likely to have an impact on gas prices in the near-term."
In addition to crude oil, market analysts are also watching refinery rates. The U.S. refinery utilization average is down to 82%, a low not seen since September 2017. Given the drop in crude oil and gasoline demand, which is expected to push even lower, refineries are reducing production in hopes this could help to balance the amount of gasoline supply in the country.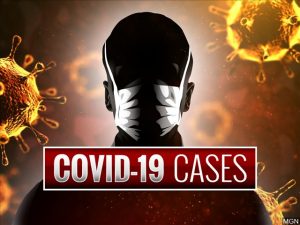 RICHMOND, Va. (AP) — Three more residents diagnosed with COVID-19 have died at a Virginia long-term care facility, the center disclosed on Sunday, bringing the death toll from one of the nation's worst coronavirus clusters to 20.
The administrator of Canterbury Rehabilitation & Healthcare Center in suburban Richmond have announced three additional deaths since Friday.
More than 90 Canterbury residents have tested positive and are receiving treatment at the hospital or at the center, according to administrator Jeremiah Davis. Another 35 residents have tested negative, while 25 health care workers at the center also have tested positive.
Data from the Virginia Department of Health showed more than 2,600 positive COVID-19 cases statewide and at least 51 deaths as of Sunday morning. There are well over 400 hospitalizations.
For most people, the coronavirus causes mild or moderate symptoms, and the vast majority survive. But for others, especially older adults and people with existing health problems, it can cause pneumonia or death.
Government offices in Montgomery County are now closed for two weeks to both workers and citizens because two employees have tested positive for COVID-19.
The decision to shut down the entire Montgomery County government center in Christiansburg came shortly after Friday's announcement that the entire 68-person Department of Social Services was under quarantine for a week because a worker had tested positive, The Roanoke Times reported. News of a second government worker testing positive came late Friday, county spokeswoman Jennifer Harris said Saturday.
Montgomery County Public Safety and other government functions located outside of the government center will continue to operate, Harris said. Water and sewer services, trash pickup and some animal will continue. But others inside the center — the local voter registrar, treasurer and commissioner of the revenue among them — will be shut down.
The number of confirmed Lynchburg-area COVID-19 cases held steady over the last 24 hours, and the statewide total now tops 2,600. The Virginia Department of Health reports 2,637 cases across the state, an increase of 230 in one day. The VDH reports 51 deaths, which is one less than the number reported Saturday; a department spokesperson says "This is due to a change in the code for reporting deaths due to COVID-19. One of the previously reported deaths that occurred in a patient is not attributed to COVID-19."  The death total remains about 2% of confirmed cases.
In the Lynchurg region, there are 10 confirmed cases in Lynchburg, 6 in Amherst County, 4 in Bedford County and 2 in Campbell County. All those numbers are unchanged from Saturday.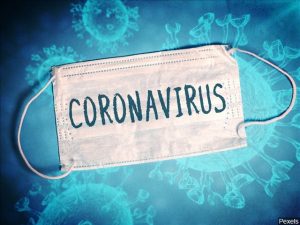 VIRGINIA BEACH, Va. (AP) — Virginia state government is offering $2.5 million to localities so they can provide shelter to 1,500 homeless people so the spread of the new coronavirus can be curtailed. It's an idea that Virginia's largest city has been carrying out recently, with some success.
Gov. Ralph Northam announced the emergency funding, which can be used for hotel vouchers, food, cleaning supplies and other items to people lacking housing.
"People experiencing homelessness are more likely to have chronic health conditions that go untreated, and are among the populations most vulnerable to the spread of COVID-19," Northam's office said in a statement Friday.
Virginia Beach already has been offering more than 45 hotel rooms to homeless individuals for the last two weeks, The Virginian-Pilot of Norfolk
reported
Saturday. Hotel access is focused upon people living on the streets who are older than 58 and those 40 or older with chronic conditions. About 24 people met those qualifications and were placed in hotels. They are provided food as well.
Health officials who toured the city's center for homeless residents recommended the population be cut in half to reduce the risk of spreading the virus, the newspaper said.
Virginia's health department said on Saturday that the number of confirmed cases in the state now exceed 2,400, a jump of almost 400 compared to Friday. There are 52 confirmed deaths, compared to 46 on Friday. Nearly 400 people are hospitalized.
For most people, the coronavirus causes mild or moderate symptoms, such as fever and cough. But for others, especially older adults and people with health problems, it can cause pneumonia or death.
The lodging so far has cost about $50,000 at two hotels, said Andy Friedman, the city's Housing and Neighborhood Preservation Department director. The costs had been expected to be covered by city emergency funds, but now state and federal money will pay for them, Friedman said.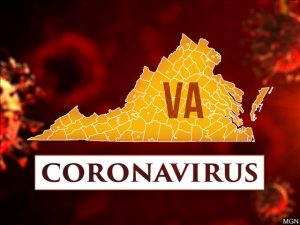 RICHMOND, Va. (AP) — Anxiety among family members of inmates in Virginia prisons skyrocketed this week, after the state Department of Corrections announced that four inmates, four staff members and a nurse tested positive for the coronavirus.
Families and inmate advocates fear this could be just the beginning of a massive outbreak in prisons across the state. They're particularly worried about women's prisons, including two that already have confirmed cases and another that houses inmates with serious health issues but has a history of providing inadequate medical care.
"My anxiety level, if I had to put it on a scale from 1 to 10, it's a 15," said Someko Brown, whose mother, a 59-year-old diabetic with high blood pressure, is serving an 11-year sentence for embezzlement at the Virginia Correctional Center for Women in Goochland, which has three inmate cases.
"None of those ladies signed up for a death penalty," she said.
Virginia's top public safety official has said law enforcement across the state is doing all it can to respond to the pandemic. But inmate advocates are calling on Gov. Ralph Northam to step up efforts to reduce the inmate population at Virginia's 41 state prisons, 72 local and regional jails, and nine juvenile facilities. Combined, the facilities house more than 60,000 people.
"When you look at the conditions people are being housed in — literally on top of each other in bunk beds, multiple people in a room, sometimes dozens sharing a single toilet and shower — to think that you will be able to prevent the spread through that population, that's just not going to happen," said Shannon Ellis, an attorney in the Legal Aid Justice Center's Civil Rights and Racial Justice program.
The center has asked Northam to use his executive clemency powers to grant pardons to high-risk inmates and those who are close to their release dates. Advocates are also asking the Parole Board to expedite the early release of certain inmates.
Fears of an outbreak are heightened at the Fluvanna Correctional Center for Women, where some of the state's most seriously ill female inmates are housed. A federal judge last year issued an injunction against DOC officials, saying the department didn't live up to eight of 22 standards established under a 2016 settlement in a lawsuit that alleged pervasive deficiencies in medical care.
For most people, the coronavirus causes mild or moderate symptoms, such as fever and cough. But for others, especially older adults and people with health problems, it can cause pneumonia or death.
Brian Moran, the state's Secretary for Public Safety and Homeland Security, said the Parole Board approved the early release of 96 inmates in March. Because parole was abolished in Virginia in 1995, only geriatric inmates and those convicted before 1995 qualify, Moran said. He said the governor's use of his clemency power is "very extraordinary relief," but said all options are being considered.
Inmates' families say the Department of Corrections has not responded quickly enough to the emerging threat. Although the department halted inmate visitation quickly, other preventative steps took weeks to put in place.
DOC spokeswoman Lisa Kinney said corrections officers have been going through a written and verbal virus screening for several weeks, but acknowledged that doing daily temperature checks and wearing face masks did not become mandatory for DOC employees until this week.
Kinney said the DOC is giving each inmate two bars of soap per week so they can wash their hands frequently.
DOC also said inmates who live in dormitory-style housing have been instructed to sleep head-to-toe to increase breathable space between them. To promote social distancing, the department is also working on a plan to allow inmates to temporarily keep their medications instead of waiting in the usual pill line.
Jeremy Wiley, whose mother is incarcerated the Virginia Correctional Center for Women, said he is worried because his mother has chronic obstructive pulmonary disease.
"It's almost her time to get out — she has about another six months — so we're hoping it doesn't spread through the prison," he said.
allow inmates to temporarily keep their medications instead of waiting in the usual pill line.
Jeremy Wiley, whose mother is incarcerated the Virginia Correctional Center for Women, said he is worried because his mother has chronic obstructive pulmonary disease.
"It's almost her time to get out — she has about another six months — so we're hoping it doesn't spread through the prison," he said. Continue reading →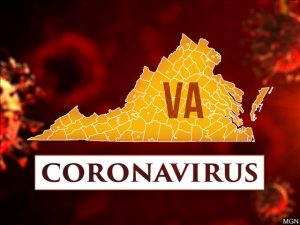 RICHMOND, Va. (AP) — Virginia Gov. Ralph Northam is instituting a hiring freeze of state employees and is telling agency heads to look for ways to cut budgets in response to the coronavirus.
Northam chief of staff Clark Mercer told agency heads in a Thursday memo obtained by The Associated Press that a recession is coming and the state revenues will be far below "even our most pessimistic forecast" from last year.
On top of that, Mercer said, the state is having to spend heavily on fighting the virus, including buying medical supplies and on efforts to help vulnerable populations.
Northam's actions are not surprising.
The coronavirus is pounding state governments around the country with a financial one-two punch, costing them millions to try to contain the disease just as businesses are shutting down and tax revenue is collapsing.
In Ohio, Gov. Mike DeWine announced freezes on state-government hiring and new contract services. He also told cabinet members to look for immediate budget cuts of up to 20%.
Northam's administration has not directed agency heads to come up with a specific figure, saying the total financial impact of the virus is not clear. Mercer also warned that the recently passed federal stimulus, which directs billions to state governments, will not be a cure-all.
"We cannot rely upon temporary federal funding to address our ongoing budget concerns," Mercer wrote.
Lawmakers passed a two-year, $135 billion state budget early last month, just as the impact of the coronavirus was beginning to be felt. Northam will now offer suggested changes to the budget, which lawmakers are set to take up during a one-day legislative session later this month.
A booming stock market had boosted state tax revenues and helped give lawmakers plenty of new money to spend during the most recent budget writing process. New spending that Northam and lawmakers will now have to reconsider includes raises for teachers and state employees, in-state tuition freezes at public universities, and expanded social services benefits.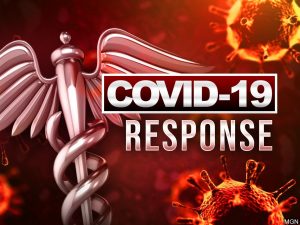 RICHMOND, Va. (AP) — A Virginia gun-rights group is protesting Gov. Ralph Northam's order to shut down the state's indoor shooting ranges as part of a series of business closings aimed at slowing the spread of the coronavirus.
Northam's order, issued on March 23, closed dozens of "recreation and entertainment" businesses — including theaters, museums, fitness centers and bowling alleys — because they are considered "non-essential." Indoor shooting ranges were included in that category.
The Virginia Citizens Defense League is asking Northam to remove indoor ranges from his order, citing an advisory issued by the U.S. Department of Homeland Security on March 28 that designated the firearms industry — including gun ranges — as part of the country's "critical infrastructure" during the coronavirus outbreak.
"People want to be able to protect themselves. Well, where can they go to learn how to use a gun safely? That would be an indoor shooting range, or an outdoor range, if they can find one," he said.
Van Cleave said there are about 80 indoor shooting ranges in Virginia, including one at the headquarters of the National Rifle Association, based in Fairfax. Northam's order does not apply to outdoor ranges.
Northam's spokeswoman did not immediately respond to requests for comment Tuesday. Virginia Secretary of Public Safety Brian Moran did not immediately return a call seeking comment.
Virginia was the epicenter of the nation's gun debate after Democrats took full control of the General Assembly last year on an aggressive gun control platform. Tens of thousands of gun owners from around the country rallied against new gun restrictions at the state Capitol in January. Lawmakers ultimately approved legislation requiring universal background checks on gun purchases as well as several other bills backed by Northam.
In its advisory, the Department of Homeland Security said it was not issuing a mandate, but merely guidance for cities, towns and states as they weigh how to prevent the spread of the coronavirus.
The new guidance prompted Los Angeles County Sheriff Alex Villanueva to abandon an effort to shut down firearms dealers. Villaneuva, who was sued by gun-rights groups, on Monday called the DHS memo "persuasive" and said his department won't order or recommend closing businesses that sell or repair guns.
Van Cleave said he expects the VCDL's board of directors to vote Tuesday on whether to sue the state over the range closures.
Gun control groups called the advisory from the DHS a move to put profits over public health.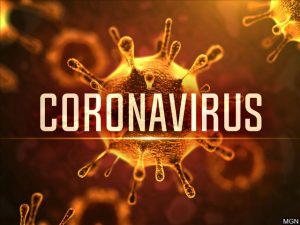 A Franklin County native who is now Government Affairs Director for Gentry Locke's Richmond office says it is essential in these times for businesses to communicate clearly to their employees — and their customers. Matthew Moran says economic conditions being what they are, a business's margin of error is all that much tighter, and communication become all that much more important. More from WLNI's Evan Jones: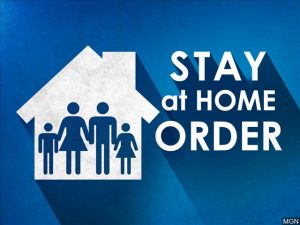 Governor Northam is ordering Virginia residents to remain at home as the state takes new steps in efforts to limit the spread of COVID-19. The order permits you to leave home for any number of essential services like food, banking and medical attention. The governor issued his new directive this afternoon.The order still permits many outdoor activities as long as they follow the guidelines of no more than 10 people, with everyone at least six feet apart. One exception: no beaches, swimming and sunbathing. The order is similar to those already announced by the governors of neighboring North Carolina and Maryland.
The order comes as the number of COVID-19 cases in Virginia now tops 1,000. The Virginia Department of Health today reports 1,020 cases and 25 deaths.
NEWS RELEASE: RICHMOND—Governor Ralph Northam today issued a statewide Stay at Home order to protect the health and safety of Virginians and mitigate the spread of the novel coronavirus, or COVID-19. The executive order takes effect immediately and will remain in place until June 10, 2020, unless amended or rescinded by a further executive order.
The order directs all Virginians to stay home except in extremely limited circumstances. Individuals may leave their residence for allowable travel, including to seek medical attention, work, care for family or household members, obtain goods and services like groceries, prescriptions, and others as outlined in 
Executive Order Fifty-Three
, and engage in outdoor activity with strict social distancing requirements.
The executive order also directs all Virginia institutions of higher education to stop in-person classes and instruction. Private campgrounds must close for short-term stays, and beaches will be closed statewide except for fishing and exercise.
"We are in a public health crisis, and we need everyone to take this seriously and act responsibly," said Governor Northam. "Our message to Virginians is clear: stay home. We know this virus spreads primarily through human-to-human contact, and that's why it's so important that people follow this order and practice social distancing. I'm deeply grateful to everyone for their cooperation during this unprecedented and difficult time."
The full text of Executive Order Fifty-Five can be found 
here
.
Last week, Governor Northam 
issued
 Executive Order Fifty-Three closing certain non-essential businesses, prohibiting public gatherings of more than 10 people, and directing all K-12 schools to remain closed for the rest of the academic year. A Frequently Asked Questions guide about Executive Order Fifty-Three can be found 
here
.