Across Virginia
RICHMOND, Va. (AP) — Officials in Virginia say the state has met its deadline to mail taxpayers a special refund check. The Richmond Times-Dispatch reports the Virginia Department of the Treasury mailed the last of nearly 2.7 million refund checks Friday. Eligible taxpayers will receive $110 if they filed individually and $220 if they filed jointly.
A change in federal tax law led to a windfall in state taxes, leading state lawmakers to approve the refunds.
The deadline for the checks to be mailed was Tuesday.
Secretary of Finance Aubrey Layne says some checks may not arrive immediately because no mail was delivered Monday due to a federal holiday. He recommends that taxpayers contact the state Department of Taxation if they haven't received their checks by the end of the week.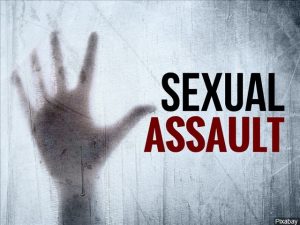 RICHMOND, Va. (AP) — A new study says sex assault victims in Virginia must sometimes travel for hours because of a shortage of qualified nurses and hospitals that provide sexual assault examinations. The study's author, Stephen Weiss, says that finding helps explain why less than half of such victims report attacks.
The Richmond Times-Dispatch reports the study was conducted at the direction of the Virginia General Assembly Joint Commission on Health Care. It was presented to the commission last month, and the author is scheduled to brief the Virginia State Crime Commission on Tuesday.
The report found that of the nearly 100,000 registered nurses in Virginia, fewer than 200 are credentialed forensic nurses. It also found that out of 122 licensed hospitals, 16 provide the sexual assault forensic examinations necessary to collect crucial evidence.
ALEXANDRIA, Va. (AP) — A federal judge has refused to dismiss a legal challenge by a group objecting to a requirement that race be listed on Virginia marriage license applications.A lawsuit filed last month against the state registrar and two Virginia court clerks challenges the state requirement to list race.In a decision issued late Friday, U.S. District Court Judge Rossie D. Alston Jr. rejected a motion to dismiss the challenge. He wrote that the requirement is unconstitutional because it denies the plaintiffs their constitutional right to due process.Alston's ruling also prevents the state from enforcing the requirement, saying it burdens the individuals' right to marry.State Attorney General Mark Herring wrote in mid-September that circuit court clerks, by law, must ask people seeking a marriage license their race, but he said couples can decline to answer the question.
CHESTERFIELD, Va. (AP) — A Virginia man has been sentenced to eight months in prison for causing a fatal crash while texting and driving.News outlets report 58-year-old Samuel Allebaugh pleaded guilty Thursday to involuntary manslaughter as part of a deal that sentenced him to nine years in prison, with all but eight months suspended.
Prosecutors say Allebaugh was driving a dump truck in February while texting his girlfriend about what to get her for Valentine's Day. They say he veered off road and overcorrected, sending his truck directly into Karen E. Giles' Honda Accord. The 56-year-old Giles, a volunteer rescue squad member, was killed almost instantly.
Upon Allebaugh's release from prison, the plea deal requires him to perform 125 hours community service for organizations that teach about the dangers of distracted driving.
NEWS RELEASE: Governor Ralph Northam today announced a statewide drought watch advisory for the Commonwealth of Virginia. A drought watch is intended to increase awareness of current conditions that are likely to precede a significant drought event. Localities, water suppliers, self-supplied water users, and all citizens are encouraged begin preparations for a potential drought.
According to the Virginia Drought Monitoring Task Force, a work group coordinated by the Virginia Department of Environmental Quality (DEQ) representing state and federal agencies, the primary factors contributing to the current drought advisory are low precipitation amounts across the state since July, low stream flows (affecting aquifers, lakes, and soils), and low groundwater levels in observation wells compared to previous October levels.
"More than half of our Commonwealth is currently experiencing a water deficit, which can have lasting agricultural, economic, environmental impacts," said Governor Northam. "While water conservation activities during a drought watch are generally voluntary, we encourage localities and individuals across Virginia to heed this warning and take necessary steps to monitor their water usage."
The next stage after a drought watch is a drought warning, which indicates that a significant drought event is imminent. If a drought warning is issued, water conservation and contingency plans that are already in place—or prepared during a drought watch—would begin.
"Higher temperatures and less consistent precipitation patterns driven by climate change are making extreme weather like droughts more prevalent around the world, and Virginia is no exception," said Secretary of Natural Resources Matthew J. Strickler. "Governor Northam and our administration are taking steps to monitor and mitigate drought impacts and address the causes and symptoms of climate change."
Additionally, 36 localities in Virginia have issued open air burn bans. Individuals are encouraged to check the Virginia Department of Forestry's map for the latest information on active burn bans and contact their locality for further details on outdoor burning restrictions.
"Fortunately, Virginia's vigilant task force, ongoing monitoring program and cohesive regional water resource plans are in place for this very situation, to help raise awareness across the Commonwealth and mitigate potential impacts to citizens, water suppliers, and their customers," said DEQ Director David Paylor.  
Throughout the drought watch advisory, localities, water suppliers and self-supplied water users in all areas are strongly encouraged to take voluntary steps to protect current water supplies.
Minimize non-essential water use.
Review or develop new local water conservation and drought contingency plans and take actions consistent with those plans.
Share information as broadly as possible.
Continue monitoring the condition of public waterworks and self-supplied
water systems in partnership with the Virginia Department of Health.
Impose water restrictions when consistent with local water supply conditions.
Aggressively pursue leak detection and repair programs.
Statewide information on current drought conditions is available on the DEQ website.
Deer mating season is just getting under way, and that happens to also mean peak season for car-deer collisions. State game officials urge extra attention behind the wheel, use of high beams when other vehicles are not in view, and if you happen to see a deer ahead of you, striking it is a better alternative to swerving into potentially greater harm. WLNI's Evan Jones has more:
DGIF NEWS RELEASE: Autumn is here and along with colorful leaves, crisp air, and shorter days, deer are on the move. Fall is the breeding season for deer, so deer will be more active over the next couple of months than at any other time of the year.
Motorists will also be driving more often in the dark, increasing the likelihood of encountering a deer on the road. Colliding with a deer can cause considerable damage to the animal, people, and property.
The Virginia Department of Game and Inland Fisheries (DGIF) recommend the following tips to avoid hitting a deer:
1. Slow down and be attentive, particularly at night (from dusk to dawn). If you see one deer, watch out for others.
2. Deer habitually travel the same areas. Use caution when you see deer crossing signs installed in these areas by the Virginia Department of Transportation.
3. Apply brakes, even stop if necessary, to avoid hitting a deer, but never swerve out of the lane to miss a deer. A collision with another vehicle, tree or other object is likely to be more serious than hitting a deer.
4. Always wear a seat belt! Even if a collision is unavoidable, you are more likely to avoid injury or death if you are wearing a seat belt.
5. If you hit or kill a deer or bear while driving, immediately report the accident to a Conservation Police Officer or other law enforcement officer in the county or city where the accident occurred.
6. If you kill a deer or bear while driving, you may keep it for your own use if you report the accident to a law enforcement officer where the accident occurred and the officer views the animal and gives you a possession certificate.
For more information, see this video PSA on deer/vehicle safety: https://www.youtube.com/watch?v=PXdtN-pJilM
BLACKSBURG, Va. (AP) – A review into a panel's safety recommendations after the Virginia Tech mass shooting shows the state has implemented a majority of the proposals. The Roanoke Times reports Virginia Gov. Ralph Northam launched a review into the proposal adoptions after a special legislative session on gun violence was shut down by Republicans. The review found that 74 of the proposals have been fully or partially implemented. The review says three recommendations weren't implemented, including universal background checks, which Northam intended to push during the special session in light of the Virginia Beach shooting that left 12 people and the shooter dead. The Virginia Tech Panel was setup by then-Gov. Tim Kaine three days after a shooter killed 32 students and himself. The panel mostly focused on mental health and not gun control.
Virginia's air quality continues to get better. The Virginia Department of Environmental Quality monitors the air in several metro areas around the state, and the numbers say it has improved a lot in the last two decades. No alerts have been issued for the Roanoke area, for instance, since 2012. And this year, for the first time since such monitoring began, the Richmond region had none. WLNI's Evan Jones has more:
10-08 Air Quality Wrap-WLNI-WEB
DEQ NEWS RELEASE:
As we enter fall, daylight hours grow shorter, temperatures get cooler and ground-level ozone levels are expected to remain well below their summer peaks. As a result, the Virginia Department of Environmental Quality has suspended daily ground-level ozone forecasts until next spring. However, daily air quality forecasts for particle pollution will continue without interruption for these locations and will continue to be emailed daily and posted on the
DEQ Air Quality Monitoring Data page
 and the 
AirNow website.
This has been a
historic year
for our air quality. For the first time since ozone pollution monitoring began in the 1970s, Richmond didn't experience any days with poor air quality, when sensitive people are advised to reschedule strenuous activities (days when the Air Quality Index reaches "Code Orange" or "Code Red" levels). This is down from a high of 76 days with poor air quality in 1993. Northern Virginia experienced four exceedances, down from a high of 74 days in 1991.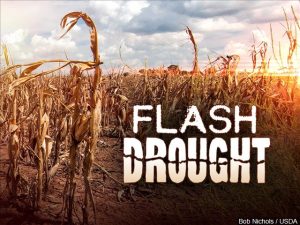 BUCHANAN, Va. (AP) — Agricultural producers in southwest Virginia are feeling the pain of drought conditions.
The Roanoke Times reports most of the Roanoke and New River valleys are experiencing moderate drought, with some parts reaching severe levels. The last area-wide rainstorm fell July 23.
The U.S. Department of Agriculture has reported 40% of pasture in Virginia in very poor condition. In addition, 67% of apples have been harvested this year, down from 74% during the same time last year.
Botetourt County farmer Kevin Marshall says conditions forced him to feed hay to cattle starting in mid-September, two months early. He says he thinks he'll have enough hay for the winter but won't make extra cash selling some.
Marshall says he'll consider selling calves at lower weights even if that results in lower prices.
RICHMOND, Va. (AP) — Permits were issued Thursday for the construction and operation of four new solar projects that are expected to offset carbon dioxide emissions in the state by 459 million pounds — the equivalent of driving more than 44,000 cars for a year.
"Virginia is adopting solar technology at record rates, and we are building an economy that is cleaner and greener as a result," Gov. Ralph Northam stated in a press release announcing the permits, issued by the Virginia Department of Environmental Quality.
The four new solar projects will produce an additional 192 megawatts of electricity. On average, 1 megawatt of solar energy can provide 190 homes with electrical power, according to the Solar Energy Industries Association.
The newly announced solar projects will consist of the following:
.Danville Farm, which is being developed in Pittsylvania County by Strata Solar Development and will generate 12 megawatts of electricity.
.Dragonfly Solar, which is being developed in Campbell County by Apex Clean Energy Holdings and will generate 80 megawatts of electricity.
.Grasshopper Solar Project, which is being developed in Mecklenburg County by Dominion Energy Services and will generate 80 megawatts of electricity.
.Turner Solar, which is being developed in Henrico County by Cypress Creek Renewables and will generate 20 megawatts of electricity.
"Over the last five years, Virginia has seen a dramatic increase in installed solar developments," DEQ Director David Paylor stated in a press release. "As of August this year, there are nearly a dozen small projects in Virginia producing 357 megawatts, enough to power more than 86,000 homes."
Last month, Northam issued Executive Order 43, which calls for 100% of Virginia's electricity to come from carbon-free sources by 2050. The executive order also calls for 30% of the state's electricity to be powered by renewable energy resources by 2030. In 2018, 7% of Virginia's electricity was generated from renewable energy sources, according to the U.S. Energy Information Administration.
"This Executive Order will help ensure that Virginia remains at the forefront of clean energy innovation, meets the urgency of the challenges brought on by climate change, and captures the economic, environmental, and health benefits of this energy growth in an equitable way that benefits all Virginians," Northam stated in a press release when the executive order was issued.
Solar energy developments can save taxpayers money. Partnering with Sun Tribe Solar, a Charlottesville-based company, Libbie Mill Library in Henrico County began installation of a rooftop solar system in September. The 122-kilowatt system is projected to save Henrico taxpayers $150,000 over the next 25 years.
According to the governor's executive order, at least 3,000 megawatts of electricity will be generated from solar and onshore wind sources by 2022. And by 2026, up to 2,500 megawatts of electricity will be generated by offshore wind sources. Currently, the state does not generate any large-scale electricity through wind farms, according to the U.S. Energy Information Administration.
Dominion Energy announced last month that it is building a 220-turbine wind farm off Virginia's coastline. The project, projected to cost $7.8 billion, will be the largest offshore wind development in the U.S. Once the wind farm is complete, Dominion claims it will power 650,000 homes at peak wind.
"Governor Ralph Northam has made it clear Virginia is committed to leading the way in offshore wind," Mark Mitchell, vice president of generation construction for Dominion Energy, said in a press release. "We are rising to this challenge with this 2,600-megawatt commercial offshore wind development."
DEQ is responsible for administering state and federal environmental policy in Virginia. The agency issues permits to regulate levels of pollution throughout the state.