Arts, Leisure and Sports
The first snowfall of the season has already come down at Snowshoe Resort in nearby West Virginia. It wasn't much in terms of accumulation, but it signals that snowmaking will begin right around the start of November. Snowshoe plans on opening for the season on November 22nd — the Friday before Thanksgiving. WLNI's Evan Jones has more:
10-18 Snowshoe Snow Wrap-WLNI-WEB
Photos: Snowshoe Resort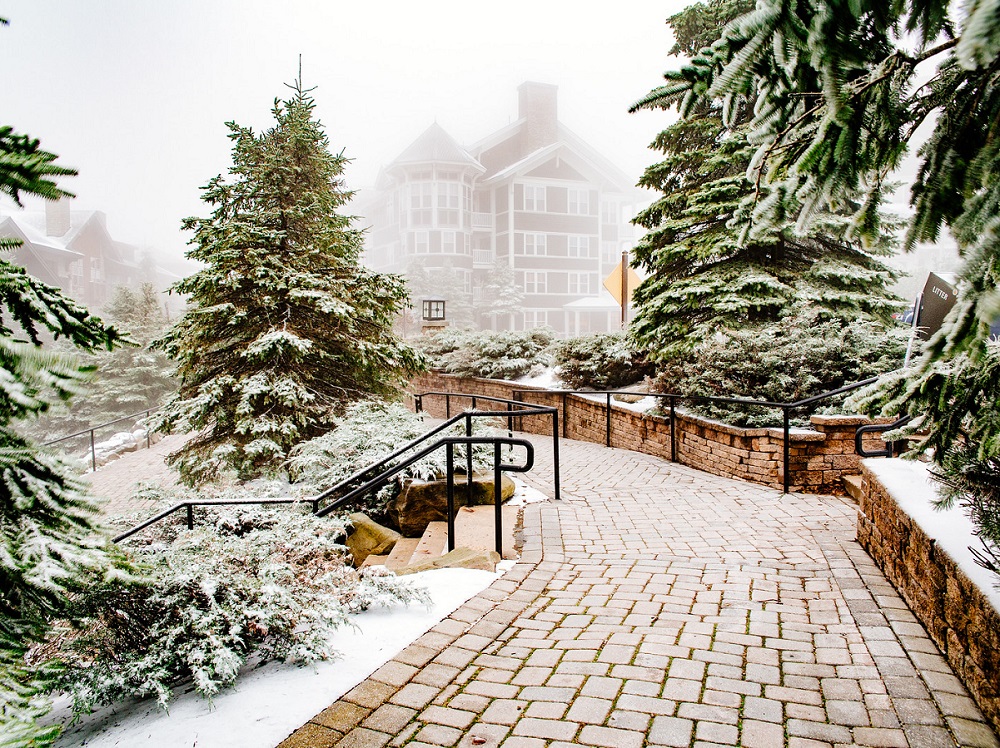 The Lynchburg Hillcats will host next season's Carolina League all-star game. Team officials say it will be the first time Lynchburg has done so since 1995. The Hillcats will have home contests next season on days that include Mother's Day, Memorial Day, Father's Day, July 4th, and Labor Day.
NEWS RELEASE:  The Lynchburg Hillcats, A-Adv. affiliate of the Cleveland Indians, have announced their 2020 Carolina League schedule, which begins on Thursday, April 9 in Salem, for a four-game series against the Red Sox. Lynchburg's home opener is slated for Monday, April 13 against another North Division rival in the Frederick Keys.
The 2020 Carolina League All-Star Classic will take place on Tuesday, June 23 at City Stadium. It will be the first time Lynchburg has hosted the event since 1995. Details and ticketing information for the All-Star Classic will be released at a later date.
Lynchburg will host their popular Independence Day celebration at City Stadium on Saturday, July 4, entertaining the defending Carolina League Champion Wilmington Blue Rocks, in the opener of a three-game series. Other key home dates include Mother's Day on Sunday, May 10 against Salem, and Father's Day on Sunday, June 21 in the first half finale against Frederick. The Hillcats are also home for Memorial Day on Monday, May 25 versus the Blue Rocks, as well as Labor Day on Monday, September 7 against the Fayetteville Woodpeckers, which also marks the final game of the regular season.
By month, the Hillcats will play 10 home games in April, 13 in May, 13 in June, 14 in July, 16 in August and four in September.
Different from last season, the Carolina League reshuffled its scheduling to allow clubs the opportunity to play more divisional contests. Overall, 74 of the Hillcats 140 games come against North Division competition in 2020, compared to just 55 in 2019.
Of those 74 in-division games against the CL North, the Hillcats will play Wilmington a team-high 22 times in 2020 (13 home and nine away). Lynchburg will face off with Frederick 18 times (10 home and eight away), Salem 17 times (six home and 11 away), and Fredericksburg (formally Potomac) a total of 17 times (six home and 11 away).
Lynchburg's 66 non-division games will consist of a CL South-high 18 versus the Carolina Mudcats, (eight home and 10 away). The Hillcats will square off with Winston-Salem 13 times (seven home and six away), Myrtle Beach 13 times (seven home and six away) and Fayetteville 13 times (10 home and three away). Lynchburg's least frequent opponent in 2020 is Down East, as the two club's will match up just nine times (three home and six away).
All game times at City Stadium in 2020 will be announced at a later date. A printable version of the Hillcats' 2020 schedule can be found here and is also attached to this release.
2020 Season Ticket plans are on sale now. For tickets or more information, visit lynchburg-hillcats.com, call 434-528-1144, or visit the City Stadium Box Office.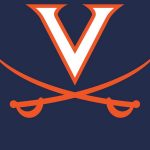 SOUTH BEND, Ind. (AP) — No. 10 Notre Dame's defensive linemen had eight sacks in a 35-20 victory over No. 18 Virginia on Saturday. And Julian Okwara thinks they can to do more.
"We're excited about the win, but we still have work to do," said the defensive end, who had three of Notre Dame's eight sacks and caused a fumble that was returned for a touchdown. "I think we just had to hone in on what coach told us to do and just do our job."
Notre Dame (3-1), coming off a 23-14 loss at No. 3 Georgia, trailed 17-14 at the break and then had the Cavaliers (4-1) complete a successful onside kick to open the second half. The Notre Dame defense held, setting the tone for the second half with five of its eight sacks in the third quarter.
Notre Dame coach Brian Kelly, who challenged his team and coaches after the loss to the Bulldogs, liked what he saw.
"They were exactly what I wanted them to be – they were determined, they were persistent," Kelly said. "We were determined to play physical in the second half. We got a big-play defense. If we can make more plays on offense, this could be a special group."
Reserve defensive end Jamir Jones started the Irish defensive onslaught in the third quarter when he sacked and stripped Virginia's Bryce Perkins of the football and defensive tackle Myron Tagovailoa-Amosa recovered it in midair before rumbling 48 yards to the Virginia 7.
"That's a d-linemen's dream right there," said the 285-pound Tagovailoa-Amosa who was tracked down by Perkins 7 yards short of the end zone. "I've got to finish the dream and get in the end zone."
Tony Jones, who had three touchdowns and a season-high 131 yards on 18 carries, scored two plays later from the 2 to give the Irish a 21-17. They never trailed again.
Later in the quarter, Okwara, who finished with two forced fumbles and fumble recovery, stripped the ball from Perkins and defensive end Adetokunbo Ogundeji recovered and ran 23 yards to put the Irish up 28-17.
"When you can pressure the quarterback with four and still play coverage, there is relatively no risk and that's what they were able to do," Virginia coach Bronco Mendenhall said.
Virginia scored first as Perkins, who completed 30 of 43 passes for 334 yards and two touchdowns with two interceptions, threw a 6-yard TD pass to Joe Reed. But the Irish answered with the next two touchdowns, a 5-yard run by Jones and an 11-yard run by C'Bo Flemister. The second TD came after Okwara stripped and recovered the football after a sack of Perkins near midfield.
Thanks to the sacks, Notre Dame held Virginia to 4 yards rushing. Notre Dame, which outgained Virginia 343-228, got 165 yards on 17-of-25 passing by Ian Book.
THE TAKEAWAY
Virginia: The 6-foot-3, 215-pound Perkins was spectacular in the first half, with help from Reed, who finished with eight of his career-high nine receptions in the first 30 minutes. Perkins completed 18 of 22 passes (82 percent) for 235 yards and two touchdowns in the first half. He was just 12 of 21 for 99 in the second half with two interceptions as the Irish defensive front dominated.
"I just wasn't aware of the guys coming off the edges so maybe I needed to deepen my drop or feel the pressure more," Perkins said. "
Notre Dame: Virginia came into the game ranking No. 1 with its 20 quarterback sacks and Notre Dame was 108th with four sacks total, none by their defensive ends. The Irish had eight sacks, 6½ by its defensive ends. Khalid Kareem had 2½ and Jones one.
"We understand the D-line is the tip of the spear," Kareem said. "Everything starts with us."
TURNOVER TALK
The Fighting Irish, who entered the game with eight turnovers, picked up three more against the Cavaliers and now have five interceptions and six fumble recoveries.
"Ultimately four turnovers in the second half, when you're playing a strong team on the road, that's almost in every case insurmountable," Mendenhall said.
Notre Dame did fumble the ball once as punt returner Chris Finke muffed one in the third quarter. Irish running backs have now gone 1,091 carries without losing a fumble dating back to Nov. 21, 2015.
900 WINS . AGAIN
Notre Dame reached the 900-win plateau for the second time with its victory. The Irish, who were stripped of 21 victories from the 2012 and 2013 seasons for academic misconduct, beat Miami University of Ohio 52-17 for what they thought was their 900th while appealing the initial NCAA verdict that later was not reversed. With this 900th victory, Notre Dame is one of eight schools at the plateau, led by Michigan's 957.
DROUGHTS CONTINUE
Virginia and the Atlantic Coast Conference continued winless strings with the loss in South Bend, which received more than three inches of rain Friday and Saturday. The Cavaliers' skid of never beating a Top 10 team on the road moved to 0-27. Meanwhile, the loss made the ACC 0-for-21 playing a ranked Irish team in Notre Dame Stadium. The Irish won their 13th straight game at home.
POLL IMPLICATIONS
Virginia: The Cavaliers, ranked No. 18 coming in, likely will drop after their first loss of the season.
Notre Dame: The Irish, who fell three spots to No. 10 following their loss at Georgia, should stay about there after a solid defensive effort.
UP NEXT
Virginia: The Cavaliers return to ACC Coastal play Friday, Oct. 11 at Miami.
Notre Dame: The Fighting Irish entertain Bowling Green Saturday.
BLACKSBURG, Va. (AP) — Virginia Tech  hardly looked like a team that spent their bye week making improvements. Quentin Harris threw for two touchdowns and ran for another and Duke beat The Hokies 45-10 on Friday night. It was Tech's worst home loss in decades.
Harris hit Noah Gray with scoring passes of 16 and 1 yards for the Blue Devils (3-1, 1-0 Atlantic Coast Conference). They also scored on a 25-yard trick play on which Harris lateraled to Jalon Calhoun, who hit a wide-open Deon Jackson to make it 21-3 late in the second quarter.
The Hokies (2-2, 0-2) got their only touchdown on a 72-yard connection from Ryan Willis to Damon Hazleton after they fell behind 31-3. The loss is their worst at home since a 49-12 defeat against Houston on Sept. 28, 1974, and was coach Justin Fuente's first in four games against the Blue Devils.
Harris added a 42-yard touchdown run and Jackson had a 32-yarder early in the fourth quarter, sending fans pouring out of Lane Stadium.
The Blue Devils had done little until a turnover got them going. Hendon Hooker, in his second play at quarterback for the Hokies, tried to hand the ball to Keshawn King but it never got there and the fumble that resulted turned into a 24-yard loss to the Hokies 16. On the next play, Harris hit a wide-open Gray for the touchdown. Jackson was even more open when Calhoun hit him for the third score of the quarter.
After managing just 5 yards in the first quarter, Duke had 162 in the second quarter and 141 in the third. In the fourth quarter, facing a fourth-and 3 from midfield, Blue Devils punter Austin Parker took the snap, tucked it and went for 28 yards off the right side, drawing boos.
Harris later completed a 12-yard pass to Gray on fourth-and-7 from the Hokies 19 on the same drive, and backup quarterback Chris Katrenick ran it in from 8 yards out two plays later for the final points.
HAZLETON RETUNS
Hazleton's return for the Hokies was expected to boost their passing game, and did on the long touchdown pass, but his first impact wasn't what coach Justin Fuente was expecting: the wide receiver was called for an illegal blindside block in the second quarter.
UP NEXT
The Hokies go on the road to face long-time rival Miami.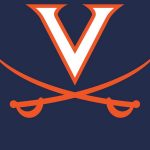 CHARLOTTESVILLE, Va. (AP) — Mike London has coached a lot of football games at Virginia, either as the head coach or as an assistant., He also has several members of his staff at William & Mary that played in those games he coached at Virginia.
So when the Tribe travels to Scott Stadium to play Virginia on Friday night, London, his staff and his staff will be in familiar surroundings — albeit from the visitors' locker room.
"There are mixed emotions, but the main focus is to prepare a team to go play a really good team," said London, who was named the ACC coach of the year in 2011 at Virginia but was fired as the Cavaliers' coach after the 2015 season.
The Tribe (1-0) is coming off a 30-17 victory against Lafayette in London's first game as coach. It used a 24-point third quarter to take command behind dual-threat freshman quarterback Hollis Mathis, who ran for 127 yards.
Virginia (1-0) ended a four-game losing streak against Pittsburgh with a 30-14 victory at Pitt in its opener, and will face a non-traditional style of offense. Mathis threw for just 66 yards in 13 attempts against Lafayette, and the Tribe also used Kilton Anderson (4-8, 100 yards) and Ted Hefter (1-1, minus 3 yards) behind center.
"I think you could say it's not triple-option, but their approach is unique and diverse enough to where the chance to be prepared in one week is difficult," said Virginia coach Bronco Mendenhall, who replaced London.
The Cavaliers were disruptive defensively against Pittsburgh, allowing just 263 yards while forcing two turnovers and registering four sacks and seven tackles behind the line of scrimmage. They also blocked a punt.
London knows his team, and especially its young quarterback, will have its hands full. William & Mary has lost 29 times in 36 meetings of the programs and last won in 2009 during Al Groh's final season as Virginia's coach.
"Their defense, they're probably going to blitz," London said. "They're going to do a lot of things. The young quarterback for us is going to start so they'll probably put heat and pressure on him."
Some other things to watch when William & Mary visits Virginia:
CONSERVATION
Dual-threat quarterback Bryce Perkins and his running ability is a big reason why Virginia was picked to win the ACC's Coastal Division, and any opportunity to limit his exposure to injury is likely welcome. That could mean the Tribe sees a conservative attack with heavy doses of running backs Wayne Taulapapa and PK Kier and more throwing than running from Perkins.
TRICKERY
William & Mary had all four of its quarterbacks on the field for its first offensive play against Lafayette with Ted Hefter taking the snap and Fresno State transfer Kilton Anderson hitting Zach Burdick for a 49-yard completion.
DON'T WE KNOW YOU?
London's staff includes seven assistants who either played or coached at Virginia. Defensive coordinator Vincent Brown was a Virginia assistant and Matt Johns, Ras-I Dowling, Darryl Blackstock, Josh Zidenberg, Gordon Sammis and Keenan Carter all played for Virginia. Johns, Zidenberg and Sammis also worked as graduate assistants.
SPECIAL TEAMS
Games that look lopsided on paper can turn the underdog's way with a big play on special teams, and William & Mary has been making them. The Tribe blocked five kicks last season and swatted a field goal try against Lafayette.
KEEPING THINGS CLOSE
William & Mary has a history of keeping things close in its games against FBS programs and has owned second-half leads in four of its last 10 such games. The Tribe lost 35-29 at Virginia in 2015, 24-17 at West Virginia 2013, 7-6 at Maryland in 2012 and 21-17 at North Carolina in 2010.
___
More AP college football: https://apnews.com/Collegefootball and https://twitter.com/AP_Top25
Virginia Tech's wrestling coach says having a recent national champion vying for the chance to compete in the Olympics brings attention to the sport and program. WLNI's Clark Palmer has the story.
A team from Loudoun County used a second no-hitter to advance in the Little League World Series. The Southeast region champions, defeated Minnesota 11- 0 yesterday, and have yet to allow a hit in the tournament. Virginia is the sixth team in the tournament's history to throw multiple no hitters in their first two games. They will face either Hawaii or New Jersey in the U.S. semi-finals on Wednesday.
From Fox News: Liberty University head football coach Hugh Freeze was recovering from surgery this weekend after a life-threatening staph infection entered his bloodstream, according to a report.
Freeze, in his first year coaching the Flames, was forced to miss recent practices because of severe back pain and a herniated disk, ESPN reported. He has suffered with back pain for years but the pain became unbearable during a recent scrimmage game.
Freeze said he pushed through the pain that day but by the next morning, he could barely walk. "We had to call the ambulance to come get me," he said, according to ESPN.
When Freeze told Liberty President Jerry Falwell, Jr. about his excruciating pain, Falwell called HUD Secretary and renowned neurosurgeon Ben Carson. The decision was made to transfer Freeze to the University of Virginia Medical Center and Falwell sent the Liberty plane to bring in a specialist from Arizona.
"The doctors told me if it had been another 24 hours, that strand of bacteria could have gotten to my heart and that I would have been fighting for my life," Freeze told ESPN. "It's the way God works because there's no doubt that bacteria would have killed me if President Falwell wasn't so quick to make sure we got the right people involved."
"I was crippled, I couldn't stand up," he added. "I'm blessed that I had so many brilliant medical minds coming together to help. I didn't even know at the time how much trouble I was in."
Freeze, who will remain in the hospital for several more days, has been communicating with his staff by phone and plans to address the team via Skype to update them on his condition.
He said he'll have to coach from a golf cart when he gets out of the hospital and may have to coach Liberty's first game at the end of the month from the booth.
"The Liberty people have been incredible, and my staff has been incredible," Freeze said, according to ESPN. "I don't think God wastes anything. I was miserable sitting here in this bed, but it reminded me how grateful I am to have this opportunity."
The Liberty job offers a shot at redemption for Freeze. He left a previous coaching job at the University of Mississippi in 2017 after it was discovered he had used his work phone to call the number for a female escort service. In his five years at Ole Miss, he had led the team to a Sugar Bowl victory.
A popular fishing spot just below the Leesville Dam is now closed over safety concerns surrounding its structural soundness. Officials say waters have undercut the Tailrace Fishing Access, so it is now closed until further notice. The river launch area just downstream of the catwalk will remain open, as will the parking lot and restrooms there.
NEWS RELEASE: The Department of Game and Inland Fisheries (DGIF) and Appalachian Power have closed the Leesville Dam Tailrace Fishing Access along the Staunton River in Campbell County. The Leesville Fishing Area is located on the north side of the river below the dam and provided access for bank fishing only within the tailwater of the Dam. Leesville Dam is the lower dam of the two-reservoir Smith Mountain pumped storage hydroelectric project operated by Appalachian Power in southwestern Virginia.
Due to age and water undercutting the platforms, structural damage has occurred resulting in a public safety concern. It was originally closed but partially reopened in July. However, after further assessment, it has been determined it is no longer safe for public access. The Leesville tailrace fishing area is very popular with anglers and provides much-needed bank access to the Staunton River. Anglers routinely catch Walleye, Saugeye and Striped Bass during the spring spawning runs and some remain in the pool year-round. Smallmouth Bass, Roanoke/Rock Bass, Bluegill, Redear Sunfish, Redbreast Sunfish, Flathead Catfish, and Channel Catfish are also routinely caught at this site. Anglers will still be able to launch canoes and kayaks from the launch area located downstream of the catwalk. The parking lot and restrooms will also remain open.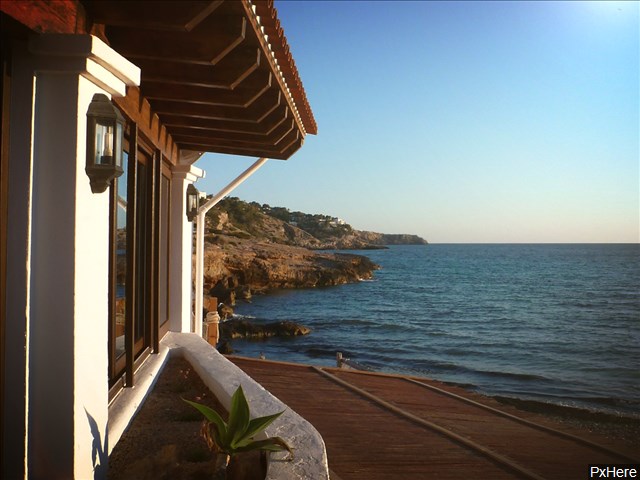 A new alert from A-A-R-P Virginia says rental scams are rising across the state and online scams, in particular, can cost you thousands of dollars. These types of cases increase during the summer as WLNI's Ian Price reports: