Arts, Leisure and Sports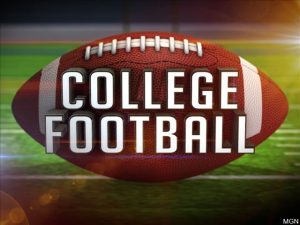 RALEIGH, N.C. (AP) — Third-ranked Clemson once again dominated the Associated Press All-Atlantic Coast Conference teams and individual awards released Tuesday.
The five-time ACC champions swept the top offensive and defensive player of the year awards and placed 12 players on the two teams as determined by a vote of 14 sports writers who cover the conference.
Led by unanimous selections Travis Etienne at running back and Isaiah Simmons at linebacker, eight Tigers made the first team. Clemson earned its fifth straight berth in the College Football Playoff a day after routing Virginia in the league title game.
Etienne repeated as the offensive player of the year while Simmons was chosen as the defensive player of the year.
Etienne rushed for 1,386 yards and 18 touchdowns for the Tigers while Simmons had 93 tackles, seven sacks, a fumble and two interceptions while winning the Butkus Award as the nation's top linebacker.
Louisville coach Scott Satterfield is the coach of the year while North Carolina freshman quarterback Sam Howell is the newcomer of the year.
Satterfield took a team that last season went 2-10 without a conference win and led the Cardinals to a 7-5 record, a second-place finish in the Atlantic Division and a berth in the Music City Bowl against Mississippi State.
Howell threw for an ACC-best 3,347 yards with 35 touchdowns while leading UNC to its first bowl game since 2016. The Tar Heels will face Temple in the Military Bowl.
Joining Etienne and Simmons as unanimous picks were Louisville offensive tackle Mehki Becton, Wake Forest kicker Nick Sciba, Miami defensive end Gregory Rousseau and Pittsburgh defensive tackle Jaylen Twyman.
The 2019 Associated Press All-Atlantic Coast Conference team, as selected by a panel of 14 sports writers who regularly cover the league for newspapers or broadcast outlets. Players at all positions are listed alphabetically with name, school, height, weight, class and hometown; "u-" denotes unanimous selections:
First team
Offense
QB — Trevor Lawrence, Clemson, 6-6, 220, soph., Cartersville, Georgia
u-RB — Travis Etienne, Clemson, 5-10, 210, jr., Jennings, Louisiana
RB — AJ Dillon, Boston College, 6-0, 250, jr., New London, Connecticut
u-T — Mehki Becton, Louisville, 6-7, 369, jr., Highland Springs, Virginia
T — Tremayne Anchrum, Clemson, 6-2, 315, sr., Powder Springs, Georgia
G — John Simpson, Clemson, 6-4, 330, sr., North Charleston, South Carolina
G — John Phillips, Boston College, 6-6, 305, sr., Phoenix, New York
C — Jimmy Morrissey, Pittsburgh, 6-3, 305, r-jr., Huntington Valley, Pennsylvania
TE — Brevin Jordan, Miami, 6-3, 245, soph., Las Vegas
WR — Tee Higgins, Clemson, 6-4, 215, jr., Oak Ridge, Tennessee
WR — Sage Surratt, Wake Forest, 6-3, 215, r-soph., Lincolnton, North Carolina
All-purpose player — Joe Reed, Virginia, 6-1, 215, sr., Charlotte Court House, Virginia
u-K — Nick Sciba, Wake Forest, 5-9, 190, soph., Clover, South Carolina
Defense
u-DE — Gregory Rousseau, Miami, 6-6, 260, r-fr., Coconut Creek, Florida
DE — Carlos Basham Jr., Wake Forest, 6-5, 275, r-jr., Roanoke, Virginia
u-DT — Jaylen Twyman, Pittsburgh, 6-2, 290, r-soph., Washington
DT — Marvin Wilson, Florida State, 6-5, 311, jr., Houston
u-LB — Isaiah Simmons, Clemson, 6-4, 230, jr., Olathe, Kansas
LB — Chazz Surratt, North Carolina, 6-3, 230, jr., Denver, North Carolina
LB — Shaq Quarterman, Miami, 6-1, 240, sr., Orange Park, Florida
LB — Rayshard Ashby, Virginia Tech, 5-10, 237, jr., Chesterfield, Virginia
CB — Caleb Farley, Virginia Tech, 6-2, 207, r-soph., Maiden, North Carolina
CB — A.J. Terrell, Clemson, 6-1, 190, jr., Atlanta
S — Paris Ford, Pittsburgh, 6-0, 190, r-soph., Pittsburgh
S — Tanner Muse, Clemson, 6-2, 230, sr., Belmont, North Carolina
P — Sterling Hofrichter, Syracuse, 5-9, 199, r-sr., Valrico, Florida
Second team
Offense
QB — Bryce Perkins, Virginia, 6-3, 215, sr., Queen Creek, Arizona
RB — Cam Akers, Florida State, 5-11, 212, jr., Clinton, Mississippi
RB — Javian Hawkins, Louisville, 5-9, 182, r-fr., Titusville, Florida
T — Charlie Heck, North Carolina, 6-8, 315, sr., Kansas City, Missouri
T — Ben Petrula, Boston College, 6-5, 310, jr., Freehold, New Jersey
G — Gage Cervenka, Clemson, 6-3, 325, sr., Greenwood, South Carolina
G — Zion Johnson, Boston College, 6-3, 310, jr., Bowie, Maryland
C — Sean Pollard, Clemson, 6-5, 310, sr., Jackson Springs, North Carolina
TE — Noah Gray, Duke, 6-4, 240, jr., Leominster, Massachusetts
WR — Tutu Atwell, Louisville, 5-9, 153, soph., Miami
WR — Dazz Newsome, North Carolina, 5-11, 190, jr., Hampton, Virginia
All-purpose player — Hassan Hall, Louisville, 6-0, 198, soph., Atlanta
K — Christopher Dunn, N.C. State, 5-8, 180, soph., Lexington, North Carolina
Defense
DE — Patrick Jones II, Pittsburgh, 6-5, 260, r-jr., Chesapeake, Virginia
DE — Victor Dimukeje, Duke, 6-2, 265, jr., Baltimore
DT — Tyler Davis, Clemson, 6-2, 295, fr., Apopka, Florida
DT — Larrell Murchison, N.C. State, 6-3, 291, sr., Elizabethtown, North Carolina
LB — Max Richardson, Boston College, 6-0, 230, r-jr., Duluth, Georgia
LB — Jordan Mack, Virginia, 6-2, 230, sr., Lithonia, Georgia
LB — Michael Pinckney, Miami, 6-1, 230, sr., Jacksonville, Florida
CB — Derion Kendrick, Clemson, 6-0, 190, soph., Rock Hill, South Carolina
CB — Dane Jackson, Pittsburgh, 6-0, 190, r-sr., Coraopolis, Pennsylvania
S — Hamsah Nasirildeen, Florida State, 6-4, 215, jr., Concord, North Carolina
S — Andre Cisco, Syracuse, 6-0, 203, soph., Valley Stream, New York
P — Trenton Gill, N.C. State, 6-4, 217, r-soph., Hillsborough, North Carolina
Coach of the year — Scott Satterfield, Louisville
Offensive player of the year — Travis Etienne, Clemson
Defensive player of the year — Isaiah Simmons, Clemson
Newcomer of the year — Sam Howell, North Carolina
Voting panel: Matt Baker, The Tampa Bay Times; Rick Bozich, WDRB-TV, Louisville, Kentucky; Lauren Brownlow, WRAL.com, Raleigh, North Carolina; Bennett Conlin, The Daily Progress of Charlottesville, Virginia; Matthew Connolly, The State of Columbia, South Carolina; Tom D'Angelo, Palm Beach (Florida) Post; Jerry DiPaola, (Pittsburgh) Tribune Total Media; Joe Giglio, The News & Observer of Raleigh, North Carolina; Zach Klein, WSB-TV, Atlanta; Nate Mink, The Post-Standard of Syracuse, New York; Conor O'Neill, Winston-Salem (North Carolina) Journal; Michael Vega, The Boston Globe; Steve Wiseman, The Herald-Sun of Durham, North Carolina; Norm Wood, The Daily Press of Newport News, Virginia.
Virginia beat #23 Virginia Tech 39-30 in Charlottesville after a late field goal today, snapping a 15-year losing streak in that intrastate rivalry on the football field – helping to erase a late game UVA collapse in Blacksburg last year. A contest that was a largely defensive battle in the first half today became more of a back and forth offensive showdown after the break. With the win the 9-3 Cavaliers and head coach Bronco Mendenhall earned the right to play Clemson for the ACC championship in Charlotte next Saturday, after topping the Hokies for the Coastal Division crown. The last score came when UVA fell on a Hendon Hooker fumble in the Hokies own end zone with 1:01 left in the game. It was Virginia's first Coastal division title.
Lynchburg city officials are getting ready to kick off a project to convert an abandoned railway trestle into a pedestrian and bicycle bridge, one that will allow the Blackwater Creek Trail to be extended from its current ending on Langhorne Road to Linkhorne Middle School. A groundbreaking is set for a week from Thursday. Price tag: almost $2 million, most of that from VDOT.
NEWS RELEASE: On Thursday, December 5 at 10:00 a.m., the public is cordially invited to attend a groundbreaking ceremony for the start of the Langhorne Road Bridge Renovation and Blackwater Creek Trail Extension Project. The ceremony will take place at Ed Page Entrance to the Blackwater Creek Trail, 1720 Langhorne Road.
This project, anticipated to be completed by November 2020, will include the stabilization and renovation of the abandoned Langhorne Road railway trestle and the continuation of the Blackwater Creek Trail (Bikeway) from its current ending at Langhorne Road to Linkhorne Middle School. It will also include the conversion of the trestle into a pedestrian/bicycle bridge and the addition of a new asphalt connector trail from the Ed Page Entrance parking lot to the bridge and onwards to the grounds of Linkhorne Middle School.
The overall cost of the project is $1,960,000, with the main source of funding from the Virginia Department of Transportation. The City of Lynchburg appreciates the continued support of Virginia Secretary of Transportation Shannon Valentine and Commonwealth Transportation Board Representative Bert Dodson for their assistance in securing the funding for this important project.
Coleman-Adams Construction, Inc. is the contractor, and Whitman Requardt & Associates is assisting the City with the design and construction management of the project.
BLACKSBURG, Va. (AP) — There was little for Virginia Tech fans to be disappointed about on Saturday, but coach Justin Fuente put a damper on a festive day when he reaffirmed that Bud Foster planned to retire at season's end. "I think his mind is pretty made up," Fuente said, smiling.
Such news was disappointing because the Hokies' defensive coordinator continues to prove his chops. Virginia Tech's defense put together a vintage performance Saturday, and Hendon Hooker threw for 153 yards and two touchdowns to lead No. 25 Virginia Tech to a 28-0 victory over Pittsburgh in a steady downpour.
Hooker threw touchdown passes to Tré Turner and Damon Hazelton, and Virginia Tech held Pittsburgh to under 200 yards and scored on a fumble return, as the Hokies (8-3, 5-2 Atlantic Coast Conference) notched their sixth win in their past seven games.
"I can't say enough good things about our guys," Fuente said. "I felt that way about them early in the year, too, though. I really did. I'm enjoying every moment with them. I think they're a special group of young men. They've been through special circumstances and stuck together."
The win sets up a showdown next weekend with rival Virginia, with the victor claiming the ACC's Coastal Division and an ACC championship game berth on Dec. 7.
Pittsburgh (7-4, 4-3 ACC) finished with a season-low 177 yards. Kenny Pickett completed 10 of 26 for 103 yards to lead the Panthers.
"Disappointing performance, obviously, today," Pittsburgh coach Pat Narduzzi said. "A lot of things I saw — too many penalties, 0 for 3 on fourth downs … We don't make any plays. Just a disappointing performance.
"I give Virginia Tech a lot of props for what they did out there today. Bud Foster's defense came to play, I can guarantee you that … It's hard to win when you can't get in the end zone. We had some field position at times, but just didn't do anything with it."
Hooker's 71-yard pass to Tayvion Robinson led to James Mitchell's 1-yard touchdown run in the first quarter, giving the Hokies a 7-0 lead. Moments after that score, Norell Pollard returned a Pickett fumble 7 yards for a touchdown that pushed the lead to 14.
Virginia Tech basically put the game away with Hooker's 3-yard touchdown to Turner with 45 seconds left in the first half. Hooker completed 10 of 13 passes in moving to 6-0 as the starting quarterback.
"Everyone's just coming together as a family and just showing love and support," Hooker said. "At the same, everyone's expecting you to do your job."
BLACKSBURG, Va. (AP) — Redshirt freshman Landers Nolley II is making up for lost time.
Nolley made seven 3-pointers and scored 27 points Saturday, leading Virginia Tech to a 79-53 victory against Lehigh.
"I'm one of the most impactful freshmen in the country," he said, adding that being forced to sit out last season allowed him to get better. "I got more knowledgeable, skill. I got in better shape, my mind (got) better. It prepared me for the moments I'm in now."
Nolley started slowly, "but in the second half I just started to let it come to me. I just started hitting shots and caught a streak and racked up some quick points."
The Hokies' 4-0 start in their first year under coach Mike Young is their second 4-0 start in as many years. It seemed fitting, too, that they honored former coach Charlie Moir with a moment of silence before the game. Moir, who died Friday, won a school-record 213 games at Tech from 1976-87, and was the coach in 1981 and 1982, the last time Virginia Tech began two seasons in a row by winning their first four games.
P.J. Horne added 14 points and Hunter Cattoor had 11 for the Hokies. Freshman Tyrece Radford added eight points and 11 rebounds.
Jeameril Wilson and Jordan Cohen each scored 11 for the Mountain Hawks (2-2). Lehigh trailed just 37-32 at halftime but managed just nine field goals and 21 points after the intermission.
Virginia Tech led 46-36 and used a 25-6 run to expand its lead to 71-42 with 5:50 remaining.
"We ended up turning the basketball over, which gave them easy opportunities and run-outs," Lehigh coach Brett Reed said. "The momentum of the gym and the game just kind of changed with our lack of execution and being sloppy with the ball."
BIG PICTURE
Lehigh: The Mountain Hawks committed 19 turnovers and Virginia Tech turned them into 26 points. Lehigh scored 16 points off the Hokies' 10 turnovers.
"They did a very good job of collapsing on the ball," Reed said. "A lot of times our ball-handler was under duress — led to a lot of turnovers for us. But we also had some unforced turnovers, which ultimately kind of led to them being able to stretch the game."
Virginia Tech: The Hokies made a season-high 14 3-pointers and have made at least 10 in three of their four games this season. Nolley was 7 for 12 from beyond the arc and is 15 for 32 for the season.
UP NEXT
Lehigh has a quick turnaround, playing Misericordia on Monday night at home.
The Hokies remain at home and play Delaware State on Wednesday night.
BLACKSBURG – Quincy Patterson's two-point conversion run in the sixth overtime lifted Virginia Tech a wild 43-41 victory over North Carolina on Saturday at Lane Stadium in the longest game in ACC history. With the victory, the Hokies moved to 5-2 overall, 2-2 in the ACC, and they beat North Carolina for the fourth consecutive time. The Tar Heels fell to 3-4 overall, 2-2 in league play.
The game marked the nationwide debut of college football's new overtime rules, which now call for going for two points after the fourth overtime. Both teams misfired on opportunities to win the game in earlier overtime periods, as Tech kicker Brian Johnson missed game-winning attempts from 41 and 42 yards and North Carolina kicker Noah Ruggles missed from 35 yards and had a 44-yard attempt blocked.
In the fifth overtime, the Hokies had the ball first, but Patterson's pass to Damon Hazelton was broken up by the Tar Heels' Storm Duck, giving the Tar Heels an opportunity to win the game.
North Carolina, though, couldn't convert. Tech's Khalil Ladler read a pitch play perfectly and tackled Michael Carter for a loss, sending the game into a sixth overtime. The Tar Heels received the ball first, but Ladler and others sacked quarterback Sam Howell, setting up Patterson's game-winning conversion. (from Hokiesports.com)
The first snowfall of the season has already come down at Snowshoe Resort in nearby West Virginia. It wasn't much in terms of accumulation, but it signals that snowmaking will begin right around the start of November. Snowshoe plans on opening for the season on November 22nd — the Friday before Thanksgiving. WLNI's Evan Jones has more:
10-18 Snowshoe Snow Wrap-WLNI-WEB
Photos: Snowshoe Resort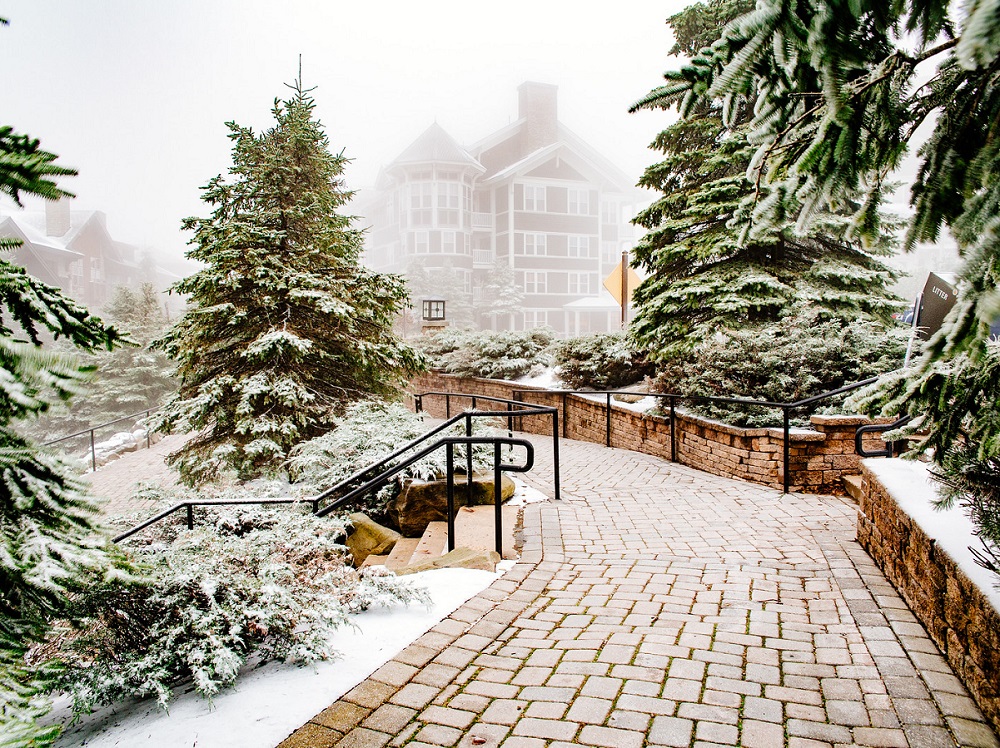 The Lynchburg Hillcats will host next season's Carolina League all-star game. Team officials say it will be the first time Lynchburg has done so since 1995. The Hillcats will have home contests next season on days that include Mother's Day, Memorial Day, Father's Day, July 4th, and Labor Day.
NEWS RELEASE:  The Lynchburg Hillcats, A-Adv. affiliate of the Cleveland Indians, have announced their 2020 Carolina League schedule, which begins on Thursday, April 9 in Salem, for a four-game series against the Red Sox. Lynchburg's home opener is slated for Monday, April 13 against another North Division rival in the Frederick Keys.
The 2020 Carolina League All-Star Classic will take place on Tuesday, June 23 at City Stadium. It will be the first time Lynchburg has hosted the event since 1995. Details and ticketing information for the All-Star Classic will be released at a later date.
Lynchburg will host their popular Independence Day celebration at City Stadium on Saturday, July 4, entertaining the defending Carolina League Champion Wilmington Blue Rocks, in the opener of a three-game series. Other key home dates include Mother's Day on Sunday, May 10 against Salem, and Father's Day on Sunday, June 21 in the first half finale against Frederick. The Hillcats are also home for Memorial Day on Monday, May 25 versus the Blue Rocks, as well as Labor Day on Monday, September 7 against the Fayetteville Woodpeckers, which also marks the final game of the regular season.
By month, the Hillcats will play 10 home games in April, 13 in May, 13 in June, 14 in July, 16 in August and four in September.
Different from last season, the Carolina League reshuffled its scheduling to allow clubs the opportunity to play more divisional contests. Overall, 74 of the Hillcats 140 games come against North Division competition in 2020, compared to just 55 in 2019.
Of those 74 in-division games against the CL North, the Hillcats will play Wilmington a team-high 22 times in 2020 (13 home and nine away). Lynchburg will face off with Frederick 18 times (10 home and eight away), Salem 17 times (six home and 11 away), and Fredericksburg (formally Potomac) a total of 17 times (six home and 11 away).
Lynchburg's 66 non-division games will consist of a CL South-high 18 versus the Carolina Mudcats, (eight home and 10 away). The Hillcats will square off with Winston-Salem 13 times (seven home and six away), Myrtle Beach 13 times (seven home and six away) and Fayetteville 13 times (10 home and three away). Lynchburg's least frequent opponent in 2020 is Down East, as the two club's will match up just nine times (three home and six away).
All game times at City Stadium in 2020 will be announced at a later date. A printable version of the Hillcats' 2020 schedule can be found here and is also attached to this release.
2020 Season Ticket plans are on sale now. For tickets or more information, visit lynchburg-hillcats.com, call 434-528-1144, or visit the City Stadium Box Office.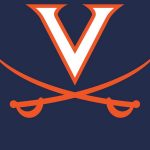 SOUTH BEND, Ind. (AP) — No. 10 Notre Dame's defensive linemen had eight sacks in a 35-20 victory over No. 18 Virginia on Saturday. And Julian Okwara thinks they can to do more.
"We're excited about the win, but we still have work to do," said the defensive end, who had three of Notre Dame's eight sacks and caused a fumble that was returned for a touchdown. "I think we just had to hone in on what coach told us to do and just do our job."
Notre Dame (3-1), coming off a 23-14 loss at No. 3 Georgia, trailed 17-14 at the break and then had the Cavaliers (4-1) complete a successful onside kick to open the second half. The Notre Dame defense held, setting the tone for the second half with five of its eight sacks in the third quarter.
Notre Dame coach Brian Kelly, who challenged his team and coaches after the loss to the Bulldogs, liked what he saw.
"They were exactly what I wanted them to be – they were determined, they were persistent," Kelly said. "We were determined to play physical in the second half. We got a big-play defense. If we can make more plays on offense, this could be a special group."
Reserve defensive end Jamir Jones started the Irish defensive onslaught in the third quarter when he sacked and stripped Virginia's Bryce Perkins of the football and defensive tackle Myron Tagovailoa-Amosa recovered it in midair before rumbling 48 yards to the Virginia 7.
"That's a d-linemen's dream right there," said the 285-pound Tagovailoa-Amosa who was tracked down by Perkins 7 yards short of the end zone. "I've got to finish the dream and get in the end zone."
Tony Jones, who had three touchdowns and a season-high 131 yards on 18 carries, scored two plays later from the 2 to give the Irish a 21-17. They never trailed again.
Later in the quarter, Okwara, who finished with two forced fumbles and fumble recovery, stripped the ball from Perkins and defensive end Adetokunbo Ogundeji recovered and ran 23 yards to put the Irish up 28-17.
"When you can pressure the quarterback with four and still play coverage, there is relatively no risk and that's what they were able to do," Virginia coach Bronco Mendenhall said.
Virginia scored first as Perkins, who completed 30 of 43 passes for 334 yards and two touchdowns with two interceptions, threw a 6-yard TD pass to Joe Reed. But the Irish answered with the next two touchdowns, a 5-yard run by Jones and an 11-yard run by C'Bo Flemister. The second TD came after Okwara stripped and recovered the football after a sack of Perkins near midfield.
Thanks to the sacks, Notre Dame held Virginia to 4 yards rushing. Notre Dame, which outgained Virginia 343-228, got 165 yards on 17-of-25 passing by Ian Book.
THE TAKEAWAY
Virginia: The 6-foot-3, 215-pound Perkins was spectacular in the first half, with help from Reed, who finished with eight of his career-high nine receptions in the first 30 minutes. Perkins completed 18 of 22 passes (82 percent) for 235 yards and two touchdowns in the first half. He was just 12 of 21 for 99 in the second half with two interceptions as the Irish defensive front dominated.
"I just wasn't aware of the guys coming off the edges so maybe I needed to deepen my drop or feel the pressure more," Perkins said. "
Notre Dame: Virginia came into the game ranking No. 1 with its 20 quarterback sacks and Notre Dame was 108th with four sacks total, none by their defensive ends. The Irish had eight sacks, 6½ by its defensive ends. Khalid Kareem had 2½ and Jones one.
"We understand the D-line is the tip of the spear," Kareem said. "Everything starts with us."
TURNOVER TALK
The Fighting Irish, who entered the game with eight turnovers, picked up three more against the Cavaliers and now have five interceptions and six fumble recoveries.
"Ultimately four turnovers in the second half, when you're playing a strong team on the road, that's almost in every case insurmountable," Mendenhall said.
Notre Dame did fumble the ball once as punt returner Chris Finke muffed one in the third quarter. Irish running backs have now gone 1,091 carries without losing a fumble dating back to Nov. 21, 2015.
900 WINS . AGAIN
Notre Dame reached the 900-win plateau for the second time with its victory. The Irish, who were stripped of 21 victories from the 2012 and 2013 seasons for academic misconduct, beat Miami University of Ohio 52-17 for what they thought was their 900th while appealing the initial NCAA verdict that later was not reversed. With this 900th victory, Notre Dame is one of eight schools at the plateau, led by Michigan's 957.
DROUGHTS CONTINUE
Virginia and the Atlantic Coast Conference continued winless strings with the loss in South Bend, which received more than three inches of rain Friday and Saturday. The Cavaliers' skid of never beating a Top 10 team on the road moved to 0-27. Meanwhile, the loss made the ACC 0-for-21 playing a ranked Irish team in Notre Dame Stadium. The Irish won their 13th straight game at home.
POLL IMPLICATIONS
Virginia: The Cavaliers, ranked No. 18 coming in, likely will drop after their first loss of the season.
Notre Dame: The Irish, who fell three spots to No. 10 following their loss at Georgia, should stay about there after a solid defensive effort.
UP NEXT
Virginia: The Cavaliers return to ACC Coastal play Friday, Oct. 11 at Miami.
Notre Dame: The Fighting Irish entertain Bowling Green Saturday.
BLACKSBURG, Va. (AP) — Virginia Tech  hardly looked like a team that spent their bye week making improvements. Quentin Harris threw for two touchdowns and ran for another and Duke beat The Hokies 45-10 on Friday night. It was Tech's worst home loss in decades.
Harris hit Noah Gray with scoring passes of 16 and 1 yards for the Blue Devils (3-1, 1-0 Atlantic Coast Conference). They also scored on a 25-yard trick play on which Harris lateraled to Jalon Calhoun, who hit a wide-open Deon Jackson to make it 21-3 late in the second quarter.
The Hokies (2-2, 0-2) got their only touchdown on a 72-yard connection from Ryan Willis to Damon Hazleton after they fell behind 31-3. The loss is their worst at home since a 49-12 defeat against Houston on Sept. 28, 1974, and was coach Justin Fuente's first in four games against the Blue Devils.
Harris added a 42-yard touchdown run and Jackson had a 32-yarder early in the fourth quarter, sending fans pouring out of Lane Stadium.
The Blue Devils had done little until a turnover got them going. Hendon Hooker, in his second play at quarterback for the Hokies, tried to hand the ball to Keshawn King but it never got there and the fumble that resulted turned into a 24-yard loss to the Hokies 16. On the next play, Harris hit a wide-open Gray for the touchdown. Jackson was even more open when Calhoun hit him for the third score of the quarter.
After managing just 5 yards in the first quarter, Duke had 162 in the second quarter and 141 in the third. In the fourth quarter, facing a fourth-and 3 from midfield, Blue Devils punter Austin Parker took the snap, tucked it and went for 28 yards off the right side, drawing boos.
Harris later completed a 12-yard pass to Gray on fourth-and-7 from the Hokies 19 on the same drive, and backup quarterback Chris Katrenick ran it in from 8 yards out two plays later for the final points.
HAZLETON RETUNS
Hazleton's return for the Hokies was expected to boost their passing game, and did on the long touchdown pass, but his first impact wasn't what coach Justin Fuente was expecting: the wide receiver was called for an illegal blindside block in the second quarter.
UP NEXT
The Hokies go on the road to face long-time rival Miami.