Environment and Outdoors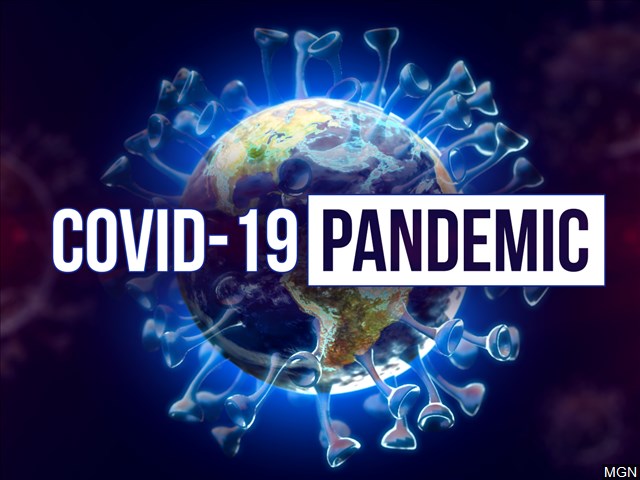 Virginia U.S. Senator Mark Warner delivered a coronavirus update, ahead of COVID-19 legislation getting a look today in the Senate. WLNI's Ian Price has more:
State health officials yesterday announced the second death connected to the coronavirus. Leaders say the patient, a man in his 70's died from respiratory failure as a result of COVID-19. It is unclear how the man contracted the virus. This is the second death reported in the state's Peninsula Health District which covers localities including Newport News and Williamsburg.
FULL STATEMENT:
(Newport News, Va.)  — Today, the Virginia Department of Health (VDH) has reported the death of a hospitalized patient who previously tested positive for the virus that causes COVID-19.
The patient was a male in his 70s who acquired COVID-19 through an unknown source. The cause of death was respiratory failure as a result of COVID-19. This new case will be included in the statewide case count today on the VDH website at www.vdh.virginia.gov/coronavirus.
"It is a sad day in our community as we learn that a local resident has died from COVID-19. Our hearts go out to his family and friends. We will continue to work toward a day where no one dies from this virus," said Peninsula Health Department Acting Director Dr. Steve Julian, MD, MBA, FACS. "The Hampton/Peninsula Health District is working closely with our community healthcare partners to assure the best care in response to the Pandemic."
Those who have been in close contact with people who have COVID-19 are at the greatest risk of exposure. People with suspected or confirmed exposure should reach out to their healthcare provider to be evaluated. Please call ahead to the office and let them know you think you may have been exposed to COVID-19.
The Peninsula Health District Call Center is open from 8 a.m. to 6 p.m. seven days a week. For COVID-19 questions, call 757-594-7069.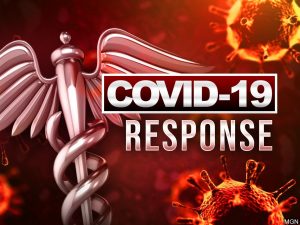 WASHINGTON (AP) — The House approved legislation early Saturday to provide direct relief to Americans suffering physically, financially and emotionally from the coronavirus pandemic. Passage came after President Donald Trump had declared the outbreak a national emergency, freeing up money and resources to fight it, and threw his support behind the congressional aid package.
From the Rose Garden, Trump said, "I am officially declaring a national emergency," unleashing as much as $50 billion for state and local governments to respond to the crisis.
Trump also announced a range of executive actions, including a new public-private partnership to expand coronavirus testing capabilities with drive-through locations, as Washington tries to subdue the new virus whose spread is roiling markets, shuttering institutions and disrupting the lives of everyday Americans.
But he denied any responsibility for delays in making testing available as his administration has come under criticism for being too slow to respond.
Trump said, "I don't take responsibility at all" for the slow rollout of testing.
As the House prepared to vote late Friday, Speaker Nancy Pelosi trumpeted the hard-fought package that will provide free testing, sick pay for workers, enhanced unemployment benefits and bolstered food programs.
"We did what we said we were going to do: Put families first," said Pelosi, flanked by Democratic lawmakers, including many freshmen. The House passed the bill after midnight on a bipartisan vote, 363-40. It now goes to the Senate.
Trump's tweet of approval instilled fresh energy in the measure, all but ensuring that wary Republicans would join with a robust vote.
"I encourage all Republicans and Democrats to come together and VOTE YES!" Trump wrote, "Look forward to signing the final Bill, ASAP!" On Saturday morning, he praised both parties: "Good teamwork between Republicans & Democrats as the House passes the big CoronaVirus Relief Bill. People really pulled together. Nice to see!"
The crush of late-day activity capped a tumultuous week in Washington as the fast-moving virus left ordinary Americans suddenly navigating self-quarantines, school closures and a changed way of life.
The White House was under enormous pressure, dealing with the crisis on multiple fronts as it encroached ever closer on the president.
Trump has been known to flout public health advice — and was eagerly shaking hands during the more than hour-long afternoon event — but acknowledged he "most likely" will be tested soon after exposures to individuals who have tested positive for the virus. The White House physician indicated later his interactions were low-risk and testing is not necessary.
Still, Trump said officials don't want people taking the test unless they have certain symptoms. "We don't want people without symptoms to go and do that test," Trump said, adding, "It's totally unnecessary."
Additionally, Trump took a number of other actions to bolster energy markets, ease the financial burden for Americans with student loans and give medical professionals additional "flexibility" in treating patients during the public health crisis.
"Through a very collective action and shared sacrifice, national determination, we will overcome the threat of the virus," Trump said.
Central to the aid package from Congress, which builds on an emergency $8.3 billion measure approved last week, are the free testing, sick pay and family leave provisions.
Providing sick pay for workers is a crucial element of federal efforts to stop the rapid spread of the infection. Officials warn that the nation's healthcare system could quickly become overwhelmed with gravely sick patients, as suddenly happened in Italy, one of the countries hardest hit by the virus.
The ability to ensure paychecks will keep flowing — for people self-quarantining or caring for others — can help assure Americans they will not fall into financial hardship. The legislation also offers three months of paid family and medical leave. Small and mid-sized employers will be reimbursed through tax credits.
Pelosi negotiated the deal with Treasury Secretary Steven Mnuchin in days of around-the-clock negotiations with cross-town phone calls, even as Trump was speaking at the White House.
Voting in the Senate is not yet set, with senators out of town for the weekend. But Senate Leader Mitch McConnell canceled a plan recess week and senators were scheduled to return Monday. He said he expects most senators will want to "act swiftly."
Both Mnuchin and Pelosi, who said she did not speak directly to Trump during the negotiations, promised a third coronavirus package will follow soon, with more aggressive steps to boost the U.S. economy, which economists fear has already slipped into recession.
The financial markets closed on an upswing after one of the worst nosedives since the 1987 downturn.
For most people, the new coronavirus causes only mild or moderate symptoms, such as fever and cough. For some, especially older adults and people with existing health problems, it can cause more severe illness, including pneumonia.
The vast majority of people recover. According to the World Health Organization, people with mild illness recover in about two weeks, while those with more severe illness may take three to six weeks to be over it.
Trump said he was gratified that Brazilian President Jair Bolsonaro tested negative for the virus, after the pair sat next to each other for an extended period of time last weekend at Trump's Mar-a-Lago club. A senior aide to Bolsonaro tested positive.
The White House physician said in a memo late Friday that Trump was also exposed to a second guest at the club dinner, "sharing the table with the president," who has since tested positive for the virus. Still despite the incidents, the physician said Trump had only "LOW risk" interactions and testing "is not currently indicated."
Trump's daugher, Ivanka Trump, worked from home Friday after meeting with Australian Home Affairs Minister Peter Dutton, now in isolation at a hospital after testing positive for the coronavirus. White House spokesman Judd Deere said she was evaluated by the White House Medical Unit.
Attorney General William Barr, who also met with the Australian official, stayed home Friday, though he "felt great and wasn't showing any symptoms," according to his spokeswoman Kerri Kupec.
Several lawmakers, including some close to Trump, have also been exposed to people who tested positive for the virus, and are self-isolating.
Among them are Republican Sens. Lindsey Graham and Rick Scott, who were at Trump's club on the weekend. Graham announced Friday that he also met with the Australian official who has now tested positive. And GOP Sen. Ted Cruz of Texas, who had previously isolated himself after a potential exposure at a conservative conference in Washington, said Friday he met with a Spanish official and is now self-quarantining.
Hospitals welcomed Trump's emergency declaration, which they and lawmakers in Congress had been requesting. It allows the Health and Human Services Department to temporarily waive certain federal rules that can make it harder for hospitals and other health care facilities to respond to an emergency.
The American Medical Association said the emergency declaration would help ensure America's health care system has sufficient resources to properly respond to the ongoing outbreak.
Dr. Anthony Fauci, infectious disease chief at the National Institutes of Health, said more tests would be available over the next week, but warned, "We still have a long way to go."
A middle school student from Northern Virginia earned the right to name the next Mars Rover. WLNI's Clark Palmer has more.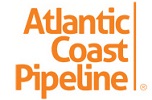 The Supreme Court appeared ready yesterday to remove an obstacle to the construction of the Atlantic Coast Pipeline that will cut through parts of our region. WLNI's Ian Price has more:
RICHMOND, Va. (AP) — When plans for the 605-mile Atlantic Coast Pipeline were first unveiled in 2014, supporters of the natural gas project brimmed with enthusiasm and promises.
The pipeline would bring natural gas from West Virginia to growing markets in Virginia and North Carolina, and with it, would come economic development, thousands of jobs and reduced energy costs for consumers, supporters said.
A beaming Virginia Gov. Terry McAuliffe called it a "win-win,"saying it would be good for the environment,too, because it would help speed up the closing of aging coal plants.
Since then, the project has faced one setback after another, with legal challenges brought by environmental groups — prompting the dismissal or suspension of eight permits and halting construction for more than a year.
Now,three years behind schedule, with a price tag that has nearly doubled to $8 billion, the project is headed to the U.S. Supreme Court for a hearing Monday on a critical permit.
Backed by the Trump administration, the project developers — Dominion Energy and Duke Energy — will ask the high court to reverse a federal appeals court ruling that threw out a permit needed for the pipeline to cross two national forests, including parts of the Appalachian Trail, the historic footpath that stretches from Georgia to Maine.
In its ruling, a three-judge panel of the Richmond-based 4th U.S. Circuit Court of Appeals sharply criticized the U.S. Forest Service for granting a special-use permit to build the pipeline through parts of the George Washington and Monongahela National Forests, and to cross the Appalachian Trail.
The court found that the Forest Service did not have the statutory authority to approve the trail crossing and said the agency had "abdicated its responsibility to preserve national forest resources."
The question before the Supreme Court is whether the Forest Service has authority to grant rights-of-way for gas pipelines through lands crossed by the Appalachian Trail within national forests.
The project developers, joined by U.S. Solicitor General Noel Francisco, say the answer is yes, arguing the Forest Service is the agency that holds jurisdiction over land in the George Washington National Forest. But the environmental groups say the answer is no because the 2,200-mile (3,540-kilometer) scenic trail is considered a unit of the National Park System and only Congress can approve such a crossing.
Under plans for the project, a 0.1-mile segment of the pipeline would cross about 700 feet (213 meters) beneath the Appalachian Trail.
That tiny segment is a key component of the pipeline project's route.
"It's important because Dominion has really bet its project on this crossing point," said Greg Buppert, a senior attorney with the Southern Environmental Law Center, which sued on behalf of the Sierra Club and other environmental groups.
Dominion spokeswoman Ann Nallo said the company chose that crossing point after consulting with federal agencies to determine the best route for the pipeline.
"Part of the determination involved the impact on the environment," Nallo said.
In its ruling, the 4th Circuit found that the Forest Service had "serious environmental concerns" about the project that were "suddenly, and mysteriously, assuaged in time to meet a private pipeline company's deadlines."
Environmental groups say the pipeline would scar pristine landscapes, put numerous rivers and streams at risk of increased sedimentation and harm sensitive species.
The stakes are high for lead developer, Dominion, a dominant corporate power in Virginia politics and favorite landing spot for government officials. U.S. Attorney General Bill Barr spent a decade on the company's board before joining the Trump administration.
The company is counting on the project to help balance its books after aggressive purchases of other energy companies in recent years.
"Make no mistake, if that pipe is canceled, it certainly is balance sheet destructive, and it will impact Dominion's growth rate," said Shar Pourreza, an analyst who follows Dominion as Guggenheim Partners' managing director for North American power and utilities.
Dominion has some heavy-hitters on its side, with support from 18 state attorneys general, more than 60 members of Congress, trade associations and labor unions.
A host of environmentalists, land owners and communities along the pipeline route have urged the Supreme Court to uphold the 4th Circuit's ruling.
Dominion says the pipeline will bring a critical new gas supply to Virginia and North Carolina to support the shift away from coal and toward intermittent natural resources like solar. The company also says greater availability of natural gas will attract manufacturing businesses.
Critics question the assertion that the gas is needed.
In a brief filed with the Supreme Court, Virginia Attorney General Mark Herring's office said recent analyses indicate the demand for natural gas will remain flat or decrease for the foreseeable future.
In an earnings call with investment analysts earlier this month, Dominion CEO Tom Farrell said the company is "optimistic" that the Supreme Court will issue an order reversing the 4th Circuit ruling in May or June. He said Dominion is working with the U.S. Fish and Wildlife Service on a separate permit related to endangered species and then anticipates resuming construction "across major portions of the pipeline."
But opponents of the project emphasize that six other permits have been revoked or suspended, including a permit to build a gas compressor station in the historic African American community of Union Hill in Virginia.
"The bottom line is, no matter what happens on Monday, there are others issues," said Lew Freeman, executive director of the Allegheny-Blue Ridge Alliance, a nonprofit coalition of 51 organizations opposing the pipeline.
Young climate activists with the national Sunrise Movement from all over Virginia for a climate rally in Richmond today, to urge lawmakers to pass the state's Green New Deal Act. WLNI's Ian Price has more:
The City of Lynchburg and University of Lynchburg have started the first phase of work that will lead to removal of the College Lake Dam. It begins with engineering designs, and a firm has been hired to evaluate the best options for removing the dam and restoring Blackwater Creek to its original state. Flooding caused extensive damage to the dam in August of 2018.
NEWS RELEASE: The City of Lynchburg and the University of Lynchburg are pleased to announce that the first phase of the College Lake Dam Removal Project is underway. The purpose of the project is twofold: to remove the 85-year-old high-hazard dam and to restore the resulting lakebed to a thriving environment where Blackwater Creek can re-emerge after more than eight decades. The City hired the engineering firm AECOM to conduct a Preliminary Engineering Report (PER) to evaluate the best options for removing the dam and restoring the lakebed. The PER and design phase of the dam removal project are expected to take approximately 18 months.
During the August 2, 2018 flooding event, College Lake Dam suffered extensive structural damage, which resulted in the evacuation of approximately 150 residents who live downstream. Afterward, the City of Lynchburg and the University of Lynchburg worked closely with experts to make temporary repairs and install real-time monitoring equipment to reduce the risk of future emergencies. However, the dam remains a hazard and must be removed.
"We are excited to begin the design phase of this critical project. Over the next several months, we will work to create a shared vision for the removal of a high-hazard dam and restoration of Blackwater Creek in a way that will allow the community to enjoy this ecological and recreationally rich area," said Lynchburg Deputy City Manager Reid Wodicka. "This is an excellent opportunity to improve public safety and showcase water quality improvements in our urban environment."
"We look forward to the opportunity for our faculty and students to help create this world-class wetland learning laboratory," said University President Dr. Kenneth Garren. "We also envision a public-private partnership with the City that will serve as a model for other communities addressing aging dams."
In the coming weeks, AECOM scientists and engineers will study sediment and collect ecological data in the project area. Small flags will be placed in the ground within the project area to
identify these locations for later reference. Residents who come across these flags while walking or hiking near College Lake are asked not to tamper with them.
The dam removal design phase will be coordinated with a separate City project to build a four-lane bridge over Blackwater Creek. This bridge will replace the stretch of Lakeside Drive which
currently crosses the dam. While occasional brief closures on Lakeside Drive might be necessary, the roadway is expected to remain open to traffic throughout the dam removal design phase. Motorists will be alerted to any traffic changes.
The City and the University will hold public meetings to discuss project details and gather input from community members as the project moves forward.
State game officials are using radio collars to help them learn a lot more about how bears live in central Virginia counties including Appomattox and Pittsylvania — and to help the population recover from what had been near elimination. Those collars provide insights about their habits and to place orphaned cubs in bear dens, where mothers almost always accept those cubs as one of their own. WLNI's Evan Jones has more:
Virginia's air quality continues to get better. The Virginia Department of Environmental Quality monitors the air in several metro areas around the state, and the numbers say it has improved a lot in the last two decades. No alerts have been issued for the Roanoke area, for instance, since 2012. And this year, for the first time since such monitoring began, the Richmond region had none. WLNI's Evan Jones has more:
10-08 Air Quality Wrap-WLNI-WEB
DEQ NEWS RELEASE:
As we enter fall, daylight hours grow shorter, temperatures get cooler and ground-level ozone levels are expected to remain well below their summer peaks. As a result, the Virginia Department of Environmental Quality has suspended daily ground-level ozone forecasts until next spring. However, daily air quality forecasts for particle pollution will continue without interruption for these locations and will continue to be emailed daily and posted on the
DEQ Air Quality Monitoring Data page
 and the 
AirNow website.
This has been a
historic year
for our air quality. For the first time since ozone pollution monitoring began in the 1970s, Richmond didn't experience any days with poor air quality, when sensitive people are advised to reschedule strenuous activities (days when the Air Quality Index reaches "Code Orange" or "Code Red" levels). This is down from a high of 76 days with poor air quality in 1993. Northern Virginia experienced four exceedances, down from a high of 74 days in 1991.