Environment and Outdoors
RICHMOND, Va. (AP) — A U.S. appeals court on Friday tossed out a key permit for the Atlantic Coast Pipeline that deals with the project's effects on threatened or endangered species, saying a federal agency had apparently "lost sight of its mandate."
A three-judge panel of the 4th U.S. Circuit Court of Appeals wrote that the U.S. Fish and Wildlife Service had made decisions that were "arbitrary and capricious" in its authorization for the pipeline.
"In fast-tracking its decisions, the agency appears to have lost sight of its mandate under the (Endangered Species Act): 'to protect and conserve endangered and threatened species and their habitats,'" the court wrote.
The decision is the latest in a series of legal setbacks for the 600-mile (965-kilometer) pipeline, the construction of which has been on hold since December. The project designed to carry natural gas from West Virginia into Virginia and North Carolina is years behind schedule, and its total cost has increased by about $2 billion.
The appeal dealt with four species: the rusty patched bumble bee; the clubshell, a mussel; the Indiana bat; and the Madison Cave isopod, a crustacean.
Last year, the court vacated the Fish and Wildlife Service's incidental take statement, which usually authorizes a project to harm or kill no more than a limited number of threatened or endangered species.
Soon after, the agency revised its work and issued a new one, which environmental groups challenged.
The court wrote that it could not ignore that it took the agency "a mere 19 days" to issue the new incidental take statement and related biological opinion after the court's first decision.
"In its rush to help this pipeline company, the agency failed to protect species on the brink of extinction – its most important duty. This pipeline would blast through some of the last populations of these rare animals," said Patrick Hunter, an attorney with the Southern Environmental Law Center, which represented the environmental groups that sued.
A spokeswoman for the Fish and Wildlife Service said the agency is reviewing the decision.
A spokesman for lead developer Dominion Energy said the company expects the Fish and Wildlife Service and federal regulators who oversee interstate natural gas pipelines will be able to immediately begin working to resolve the issues.
"Once the new Biological Opinion and Incidental Take Statement are issued, we will seek the necessary approval from the Federal Energy Regulatory Commission to resume construction. We're confident we remain on track to complete the project by late 2021," spokesman Aaron Ruby wrote in an email.
Dominion, which is a partner in the pipeline along with Duke Energy and Southern Co., says the project will lower energy costs and boost economic development, both through its construction and by increasing the availability of natural gas.
Opponents say the project will cause environmental harm and question the need for a massive natural gas pipeline at a time when they say climate change makes it imperative to invest in renewable energy.
NEWS RELEASE: ROANOKE, Va., July 18, 2019 – At the end of June 2019, Appalachian Power had already removed debris from Smith Mountain and Leesville lakes almost equal to the total amount taken out of the water in all of 2018.  "Over the past few years, these two lakes have seen a dramatic increase of waterborne debris—mostly natural material—flowing in from tributaries during high water events," said David Agee who coordinates debris removal for the company. "Appalachian Power has responded quickly and dramatically to remove the debris from the water. "Our employees and contractors continue to focus on this task and are working long hours to remove the sometimes dangerous floating debris from main channels and areas accessible to our work barges," Agee added. Below is the amount of debris removed by Appalachian in the first six months of 2019 compared to totals in the previous two years:
| | | | |
| --- | --- | --- | --- |
| Location | Through June 2019 | All 2018 | All 2017 |
| Smith Mtn Lake | 1,410 tons | 1,090 tons | 1,310 tons |
| Leesville Lake | 1,730 tons | 2,323 tons | 1,676 tons |
| Total | 3,140 tons | 3,413 tons | 2,986 tons |
Most of the debris appears to be from upstream areas and is natural material—such as branches and cut tree trunks. Inflow from the Roanoke River, which has a watershed that covers more urban and populated areas than other project tributaries, includes slightly more human-made materials.
Appalachian Power owns and operates movable barge platforms to remove the debris using its employees on both Smith Mountain and Leesville lakes. The company also hires external contractors to supplement its barges.
Residents and boaters are asked to report debris via the company's project website at www.SmithMountainProject.com . If boaters spot a dangerous situation they can, if safely possible, tow the items out of the navigation channel.
Boaters are urged to be on the lookout for floating debris on or just below the water surface following heavy rain or high-water events. They should adjust their speed accordingly and always wear personal flotation gear.
Smith Mountain Project is a 636-megawatt pumped storage hydroelectric facility on the Roanoke River that utilizes an upper reservoir (Smith Mountain Lake) and a lower reservoir (Leesville Lake).  Combined, the project includes about 600 miles of shoreline. Water stored in Smith Mountain Lake passes through turbine-generators in the dam powerhouse to produce electricity and is discharged into Leesville Lake.  From there some water is released through the Leesville Dam or pumped back into Smith Mountain. The 50-year old project was built and is operated by Appalachian Power and is a key tourism and economic driver for southwest Virginia.
A Virginia Tech study finds that earthquakes in heavy oil production areas are getting deeper underground — and it appears directly connected to injection of oilfield wastewater into the ground. The study focused on oilfields in Kansas and Oklahoma which experienced more quakes on average after production there greatly increased in recent years. WLNI's Evan Jones reports on its key findings: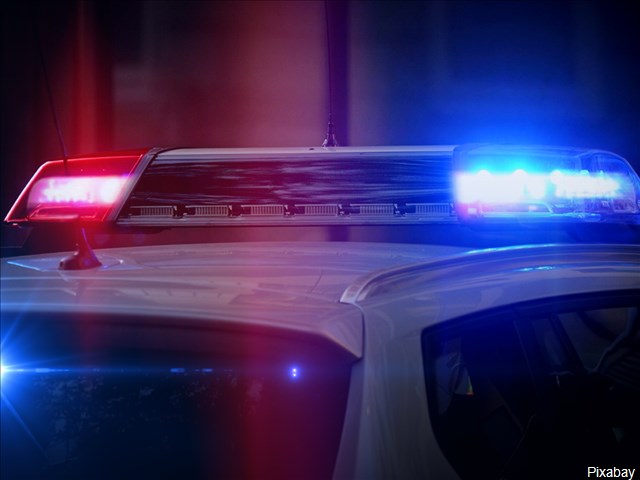 Virginia was ranked middle of the road on a study of the best states for police officers because the Commonwealth was 48th in "Quality of Life". WLNI's Ian Price has more:
07-03 Best State Cop WLNI-WRAP
From Virginia State Police: BUENA VISTA, Va. – The Buena Vista Police Department expanded its search efforts Saturday (June 15) for a missing 30-year-old resident. With the assistance of the Virginia State Police, Virginia Department of Emergency Management (VDEM) and Amherst County Sheriff's Office, an extensive search is underway near the Panther Falls area along Route 60 in Amherst County. Buena Vista Police also hope to hear from anyone who may have been passing through the Panther Falls area over the Memorial Day weekend and may recall having seen Chad H. Austin or his vehicle, a silver 2006 Hyundai Tiburon.
Mr. Austin was last seen this past Memorial Day (May 29) by campers in the Panther Falls area, east of the Blue Ridge Parkway. He was wearing a gray tank top with long shorts below the knees, possibly beige in color.
Mr. Austin was reported missing after his silver Hyundai Tiburon was found around 12:30 p.m. Tuesday (May 28, 2019) on Panther Falls Road in the Shady Mountain/Pedlar River area of Amherst County. The car was found abandoned about 2 miles down the turnoff for Panther Falls Road. His beloved, mixed-breed companion, a dog named Gunner, was locked inside the car.
"This is extremely unusual for Chad to have gone this long without communicating with his family or close friends," said Buena Vista Police Chief Richard Hartman. "It's also very out-of-character for Chad to have left Gunner behind and put at risk by being left inside a locked vehicle. Chad's family says the two have been inseparable since Chad got him as a puppy and would never willingly let any harm come of him or to any animal, for that matter."
A search of the immediate area resulted in several keys and other personal items belonging to Mr. Austin being found about a ½ mile from the abandoned car.
"Chad was well-known among the hiking community in this region and along the Appalachian Trail for his charitable goodwill, as he would often help with rides and food, and help folks find places to stay," said Chief Hartman. "We are asking anyone who may recall seeing Chad, his car or even his dog, Gunner, at any time over the Memorial Day weekend to please contact us. No detail is too minor as it may be the very information we need to bring him safely home to his family."
Austin is 6 feet in height and weighs between 150 to 170 lbs. He has brown eyes and brown hair. His dog, Gunner, is now being cared for by Mr. Austin's family.
Anyone with information about Mr. Austin is encouraged to call the Buena Vista Police Department at 540-261-6171 or the Virginia State Police at #77 on a cell phone or dial 911.
PEMBROKE, Va. (AP) – The fee to visit one of the most visited waterfalls in Virginia is set to more than double.The Roanoke Times reports that the U.S. Forest Service is proposing to charge $8 per vehicle to visit Cascades Falls in southwest Virginia. The current fee is $3.The 69-foot waterfall gets about 150,000 visitors a year and is one of the region's most popular outdoor recreation spots.The forest service is currently seeking public comment about the fee increase for finalizing a decision.
This is peak season for the birth of fawns, and you might come across one that looks abandoned in a field or yard. But state game officials say in almost all cases, it is perfectly normal, and the worst thing you can do is intervene; mothers instinctively leave their newborn deer alone for lengthy periods to avoid leading predators to them. WLNI's Evan Jones has more:
05-29 Fawn Season Wrap-WLNI-WEB
If you see a fawn that appears visibly injured, or one that you know has been orphaned, the Department of Game and Inland Fisheries says you should contact a licensed wildlife rehabilitator from the list on its website.
RICHMOND, Va. (AP) — A large trash collector in Virginia will use recycling bins that are partly made from recycled trash.The Central Virginia Waste Management Authority said this week that it ordered 2,000 bins from Israeli company UBQ. The firm uses a patented process that converts municipal waste into a plastic-like composite material.UBQ said the authority is its first U.S. customer. CVWMA serves about 280,000 households in the Richmond area. Executive Director Kim Hynes said it's testing out the bins, which she said are comprised of 25 percent of the UBQ material.UBQ says it creates the material by milling anything from banana peels to dirty plastics into a powder. The powder is then placed into a reaction chamber.UBQ says the process produces no greenhouse gas emissions or residual waste.
A new AAA survey suggests many Americans are willing to consider buying an electric-powered vehicle, but less than half believe most vehicles on the road in ten years will actually be electric. The main concerns surround the cost of battery repair or replacement, how far a charge will take you and availability of charging stations. WLNI's Evan Jones has more:
05-13 Electric Vehicles Wrap-WLNI-WEB
RICHMOND, Va. (AP) – Virginia regulators have approved the first round of what's set to be about $1 billion in new spending on energy efficiency programs designed to reduce the need to produce and distribute electricity. The State Corporation Commission on Thursday approved 11 new programs costing $226 million requested by Dominion Energy, the state's largest electric utility. The commission also approved energy efficiency spending by Appalachian Power, the state's second largest electric utility.
Regulators ordered both companies to show evidence in the future whether the programs were reducing energy consumption. The increase in energy efficiency spending was mandated by lawmakers in 2018.