Environment and Outdoors
Young climate activists with the national Sunrise Movement from all over Virginia for a climate rally in Richmond today, to urge lawmakers to pass the state's Green New Deal Act. WLNI's Ian Price has more:
The City of Lynchburg and University of Lynchburg have started the first phase of work that will lead to removal of the College Lake Dam. It begins with engineering designs, and a firm has been hired to evaluate the best options for removing the dam and restoring Blackwater Creek to its original state. Flooding caused extensive damage to the dam in August of 2018.
NEWS RELEASE: The City of Lynchburg and the University of Lynchburg are pleased to announce that the first phase of the College Lake Dam Removal Project is underway. The purpose of the project is twofold: to remove the 85-year-old high-hazard dam and to restore the resulting lakebed to a thriving environment where Blackwater Creek can re-emerge after more than eight decades. The City hired the engineering firm AECOM to conduct a Preliminary Engineering Report (PER) to evaluate the best options for removing the dam and restoring the lakebed. The PER and design phase of the dam removal project are expected to take approximately 18 months.
During the August 2, 2018 flooding event, College Lake Dam suffered extensive structural damage, which resulted in the evacuation of approximately 150 residents who live downstream. Afterward, the City of Lynchburg and the University of Lynchburg worked closely with experts to make temporary repairs and install real-time monitoring equipment to reduce the risk of future emergencies. However, the dam remains a hazard and must be removed.
"We are excited to begin the design phase of this critical project. Over the next several months, we will work to create a shared vision for the removal of a high-hazard dam and restoration of Blackwater Creek in a way that will allow the community to enjoy this ecological and recreationally rich area," said Lynchburg Deputy City Manager Reid Wodicka. "This is an excellent opportunity to improve public safety and showcase water quality improvements in our urban environment."
"We look forward to the opportunity for our faculty and students to help create this world-class wetland learning laboratory," said University President Dr. Kenneth Garren. "We also envision a public-private partnership with the City that will serve as a model for other communities addressing aging dams."
In the coming weeks, AECOM scientists and engineers will study sediment and collect ecological data in the project area. Small flags will be placed in the ground within the project area to
identify these locations for later reference. Residents who come across these flags while walking or hiking near College Lake are asked not to tamper with them.
The dam removal design phase will be coordinated with a separate City project to build a four-lane bridge over Blackwater Creek. This bridge will replace the stretch of Lakeside Drive which
currently crosses the dam. While occasional brief closures on Lakeside Drive might be necessary, the roadway is expected to remain open to traffic throughout the dam removal design phase. Motorists will be alerted to any traffic changes.
The City and the University will hold public meetings to discuss project details and gather input from community members as the project moves forward.
State game officials are using radio collars to help them learn a lot more about how bears live in central Virginia counties including Appomattox and Pittsylvania — and to help the population recover from what had been near elimination. Those collars provide insights about their habits and to place orphaned cubs in bear dens, where mothers almost always accept those cubs as one of their own. WLNI's Evan Jones has more:
Virginia's air quality continues to get better. The Virginia Department of Environmental Quality monitors the air in several metro areas around the state, and the numbers say it has improved a lot in the last two decades. No alerts have been issued for the Roanoke area, for instance, since 2012. And this year, for the first time since such monitoring began, the Richmond region had none. WLNI's Evan Jones has more:
10-08 Air Quality Wrap-WLNI-WEB
DEQ NEWS RELEASE:
As we enter fall, daylight hours grow shorter, temperatures get cooler and ground-level ozone levels are expected to remain well below their summer peaks. As a result, the Virginia Department of Environmental Quality has suspended daily ground-level ozone forecasts until next spring. However, daily air quality forecasts for particle pollution will continue without interruption for these locations and will continue to be emailed daily and posted on the
DEQ Air Quality Monitoring Data page
 and the 
AirNow website.
This has been a
historic year
for our air quality. For the first time since ozone pollution monitoring began in the 1970s, Richmond didn't experience any days with poor air quality, when sensitive people are advised to reschedule strenuous activities (days when the Air Quality Index reaches "Code Orange" or "Code Red" levels). This is down from a high of 76 days with poor air quality in 1993. Northern Virginia experienced four exceedances, down from a high of 74 days in 1991.
RICHMOND, Va. (AP) — Permits were issued Thursday for the construction and operation of four new solar projects that are expected to offset carbon dioxide emissions in the state by 459 million pounds — the equivalent of driving more than 44,000 cars for a year.
"Virginia is adopting solar technology at record rates, and we are building an economy that is cleaner and greener as a result," Gov. Ralph Northam stated in a press release announcing the permits, issued by the Virginia Department of Environmental Quality.
The four new solar projects will produce an additional 192 megawatts of electricity. On average, 1 megawatt of solar energy can provide 190 homes with electrical power, according to the Solar Energy Industries Association.
The newly announced solar projects will consist of the following:
.Danville Farm, which is being developed in Pittsylvania County by Strata Solar Development and will generate 12 megawatts of electricity.
.Dragonfly Solar, which is being developed in Campbell County by Apex Clean Energy Holdings and will generate 80 megawatts of electricity.
.Grasshopper Solar Project, which is being developed in Mecklenburg County by Dominion Energy Services and will generate 80 megawatts of electricity.
.Turner Solar, which is being developed in Henrico County by Cypress Creek Renewables and will generate 20 megawatts of electricity.
"Over the last five years, Virginia has seen a dramatic increase in installed solar developments," DEQ Director David Paylor stated in a press release. "As of August this year, there are nearly a dozen small projects in Virginia producing 357 megawatts, enough to power more than 86,000 homes."
Last month, Northam issued Executive Order 43, which calls for 100% of Virginia's electricity to come from carbon-free sources by 2050. The executive order also calls for 30% of the state's electricity to be powered by renewable energy resources by 2030. In 2018, 7% of Virginia's electricity was generated from renewable energy sources, according to the U.S. Energy Information Administration.
"This Executive Order will help ensure that Virginia remains at the forefront of clean energy innovation, meets the urgency of the challenges brought on by climate change, and captures the economic, environmental, and health benefits of this energy growth in an equitable way that benefits all Virginians," Northam stated in a press release when the executive order was issued.
Solar energy developments can save taxpayers money. Partnering with Sun Tribe Solar, a Charlottesville-based company, Libbie Mill Library in Henrico County began installation of a rooftop solar system in September. The 122-kilowatt system is projected to save Henrico taxpayers $150,000 over the next 25 years.
According to the governor's executive order, at least 3,000 megawatts of electricity will be generated from solar and onshore wind sources by 2022. And by 2026, up to 2,500 megawatts of electricity will be generated by offshore wind sources. Currently, the state does not generate any large-scale electricity through wind farms, according to the U.S. Energy Information Administration.
Dominion Energy announced last month that it is building a 220-turbine wind farm off Virginia's coastline. The project, projected to cost $7.8 billion, will be the largest offshore wind development in the U.S. Once the wind farm is complete, Dominion claims it will power 650,000 homes at peak wind.
"Governor Ralph Northam has made it clear Virginia is committed to leading the way in offshore wind," Mark Mitchell, vice president of generation construction for Dominion Energy, said in a press release. "We are rising to this challenge with this 2,600-megawatt commercial offshore wind development."
DEQ is responsible for administering state and federal environmental policy in Virginia. The agency issues permits to regulate levels of pollution throughout the state.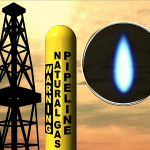 WASHINGTON (AP) — The Supreme Court will consider reinstating a permit that was tossed out by a lower court that would allow construction of a natural gas pipeline through two national forests, including parts of the Appalachian Trail. The justices said Friday they will hear appeals filed by energy companies that want to build the 605-mile Atlantic Coast Pipeline and the Trump administration, which initially approved the project.
The federal appeals court in Richmond, Virginia, ruled in December that the U.S. Forest Service has no power to authorize the crossing of the popular trail and had "abdicated its responsibility to preserve national forest resources" when it approved the pipeline crossing the George Washington and Monongahela National Forests, as well as a right-of-way across the Appalachian Trial.
Atlantic Coast Pipeline Statement:  The Supreme Court's acceptance of our petition is a very encouraging sign and provides a clear path forward to resolve this important issue. The law and the facts are on our side, and we're supported by a broad coalition of stakeholders. The U.S. Solicitor General, 16 state Attorneys General and more than a dozen industry and labor organizations all agree that the U.S. Forest Service has the authority to approve our Appalachian Trail crossing.
More than 50 other pipelines cross underneath the Appalachian Trail without disturbing its public use. The public interest requires a clear process for the issuance and renewal of permits for such pipelines, and other essential infrastructure. The Atlantic Coast Pipeline should be no different. In fact, the pipeline will be installed more than 600 feet below the surface and more than a half-mile from each side of the Trail to avoid any impacts.
We look forward to making our case before the Supreme Court early next year and expect a final ruling by next June. We are confident in our arguments, and those of the Solicitor General, and are hopeful the Supreme Court will overturn the Fourth Circuit's decision and uphold the longstanding precedent allowing pipeline crossings of the Appalachian Trail. We remain confident we can resolve the ACP's other permitting issues to enable resumption of partial construction in a timely manner. A favorable resolution of the Appalachian Trail case will allow us to resume full construction by next summer and complete the project by late 2021.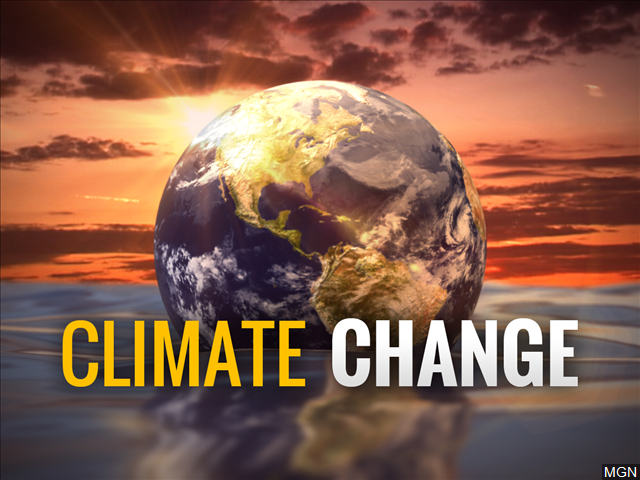 Virginia and 22 other states have joined a lawsuit challenging the Trump administration's rollback of California's authority to set emission standards for cars and trucks. WLNI's Ian Price has more:
NEWPORT NEWS, Va. (AP) — Virginia officials have ordered several waterways closed to shellfish harvesting because of concerns over contaminants that could have been stirred up by Hurricane Dorian.The Daily Press reports the emergency closure affecting oysters and clams on portions of the Lynnhaven River, the lower James River and Back River will begin Saturday and run for at least four days.Larry Hill is a spokesman for the Virginia Department of Health. He says heavy rains and tidal surges can cause land contaminants to be washed into the water and then ingested by shellfish. Eating the shellfish can then be harmful to humans.Hill says the shellfish beds will be tested for contamination early next week to determine if harvesting can be reopened.
RICHMOND, Va. (AP) — A U.S. appeals court on Friday tossed out a key permit for the Atlantic Coast Pipeline that deals with the project's effects on threatened or endangered species, saying a federal agency had apparently "lost sight of its mandate."
A three-judge panel of the 4th U.S. Circuit Court of Appeals wrote that the U.S. Fish and Wildlife Service had made decisions that were "arbitrary and capricious" in its authorization for the pipeline.
"In fast-tracking its decisions, the agency appears to have lost sight of its mandate under the (Endangered Species Act): 'to protect and conserve endangered and threatened species and their habitats,'" the court wrote.
The decision is the latest in a series of legal setbacks for the 600-mile (965-kilometer) pipeline, the construction of which has been on hold since December. The project designed to carry natural gas from West Virginia into Virginia and North Carolina is years behind schedule, and its total cost has increased by about $2 billion.
The appeal dealt with four species: the rusty patched bumble bee; the clubshell, a mussel; the Indiana bat; and the Madison Cave isopod, a crustacean.
Last year, the court vacated the Fish and Wildlife Service's incidental take statement, which usually authorizes a project to harm or kill no more than a limited number of threatened or endangered species.
Soon after, the agency revised its work and issued a new one, which environmental groups challenged.
The court wrote that it could not ignore that it took the agency "a mere 19 days" to issue the new incidental take statement and related biological opinion after the court's first decision.
"In its rush to help this pipeline company, the agency failed to protect species on the brink of extinction – its most important duty. This pipeline would blast through some of the last populations of these rare animals," said Patrick Hunter, an attorney with the Southern Environmental Law Center, which represented the environmental groups that sued.
A spokeswoman for the Fish and Wildlife Service said the agency is reviewing the decision.
A spokesman for lead developer Dominion Energy said the company expects the Fish and Wildlife Service and federal regulators who oversee interstate natural gas pipelines will be able to immediately begin working to resolve the issues.
"Once the new Biological Opinion and Incidental Take Statement are issued, we will seek the necessary approval from the Federal Energy Regulatory Commission to resume construction. We're confident we remain on track to complete the project by late 2021," spokesman Aaron Ruby wrote in an email.
Dominion, which is a partner in the pipeline along with Duke Energy and Southern Co., says the project will lower energy costs and boost economic development, both through its construction and by increasing the availability of natural gas.
Opponents say the project will cause environmental harm and question the need for a massive natural gas pipeline at a time when they say climate change makes it imperative to invest in renewable energy.
NEWS RELEASE: ROANOKE, Va., July 18, 2019 – At the end of June 2019, Appalachian Power had already removed debris from Smith Mountain and Leesville lakes almost equal to the total amount taken out of the water in all of 2018.  "Over the past few years, these two lakes have seen a dramatic increase of waterborne debris—mostly natural material—flowing in from tributaries during high water events," said David Agee who coordinates debris removal for the company. "Appalachian Power has responded quickly and dramatically to remove the debris from the water. "Our employees and contractors continue to focus on this task and are working long hours to remove the sometimes dangerous floating debris from main channels and areas accessible to our work barges," Agee added. Below is the amount of debris removed by Appalachian in the first six months of 2019 compared to totals in the previous two years:
| | | | |
| --- | --- | --- | --- |
| Location | Through June 2019 | All 2018 | All 2017 |
| Smith Mtn Lake | 1,410 tons | 1,090 tons | 1,310 tons |
| Leesville Lake | 1,730 tons | 2,323 tons | 1,676 tons |
| Total | 3,140 tons | 3,413 tons | 2,986 tons |
Most of the debris appears to be from upstream areas and is natural material—such as branches and cut tree trunks. Inflow from the Roanoke River, which has a watershed that covers more urban and populated areas than other project tributaries, includes slightly more human-made materials.
Appalachian Power owns and operates movable barge platforms to remove the debris using its employees on both Smith Mountain and Leesville lakes. The company also hires external contractors to supplement its barges.
Residents and boaters are asked to report debris via the company's project website at www.SmithMountainProject.com . If boaters spot a dangerous situation they can, if safely possible, tow the items out of the navigation channel.
Boaters are urged to be on the lookout for floating debris on or just below the water surface following heavy rain or high-water events. They should adjust their speed accordingly and always wear personal flotation gear.
Smith Mountain Project is a 636-megawatt pumped storage hydroelectric facility on the Roanoke River that utilizes an upper reservoir (Smith Mountain Lake) and a lower reservoir (Leesville Lake).  Combined, the project includes about 600 miles of shoreline. Water stored in Smith Mountain Lake passes through turbine-generators in the dam powerhouse to produce electricity and is discharged into Leesville Lake.  From there some water is released through the Leesville Dam or pumped back into Smith Mountain. The 50-year old project was built and is operated by Appalachian Power and is a key tourism and economic driver for southwest Virginia.