Health and Medicine
RICHMOND, Va. (AP) — Virginia Gov. Ralph Northam is proposing about $22 million for efforts to improve health outcomes for mothers and babies and reduce the racial disparity in the state's maternal mortality rate.
Northam announced Monday that his budget proposal for the upcoming legislative session includes funding to expand Medicaid coverage for new moms and increase home visits from care providers. Funding is also included to study the possibility of Medicaid reimbursement for doula services and to increase access to long-acting contraception.
Northam, a Democrat, established a new initiative in June intended to reduce the maternal mortality rate for black women, which his administration says is more than twice as high as it is for black women.
Passing a two-year state spending plan will be a top priority for the General Assembly during the 2020 session. During last month's legislative elections, voters gave Democrats full control of the General Assembly for the first time in a generation.
The governor is expected to share full details of his budget plan next week.
Local groups are urging state lawmakers to fund Virginia Fresh Match — a program that lets SNAP users double their benefits to buy fresh produce. WLNI's Ian Price has more: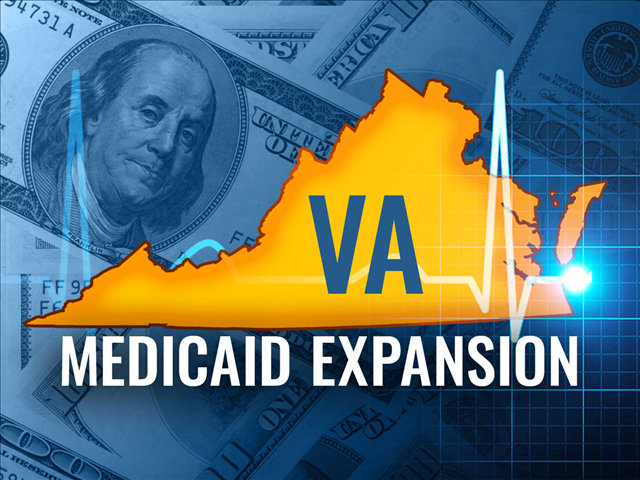 As many as 74,000 Medicaid patients in Virginia could lose coverage if work requirements go into effect. That's according to a new report by The Commonwealth Institute, as WLNI's Ian Price reports:
ABINGDON, Va. (AP) — A Virginia doctor who prosecutors said ran his Martinsville medical practice like an interstate drug distribution ring was sentenced Wednesday to 40 years in prison for illegally prescribing opioids. Dr. Joel Smithers, of Greensboro, North Carolina, was sentenced in U.S. District Court in Abingdon.
Executive Assistant U.S. Attorney Laura Day Rottenborn said Judge James Jones sentenced Smithers to 40 years. He faced a mandatory minimum sentence of 20 years and a maximum of life. Smithers was convicted in May of more than 800 counts of illegally distributing opioids, including oxycodone and oxymorphone that caused the death of a West Virginia woman.
Authorities say Smithers prescribed more than 500,000 doses of opioids to patients from Virginia, Kentucky, West Virginia, Ohio and Tennessee while based in Martinsville, Virginia, from 2015 to 2017.
Smithers, 36, a married father of five, testified that he was a caring doctor who was deceived by some of his patients. Some patients remained fiercely loyal to him, testifying that they needed the powerful opioids he prescribed for them to cope with chronic pain.
Smithers wrote in a court filing that he plans to appeal his convictions.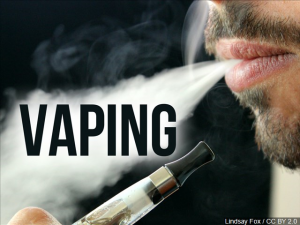 The Virginia Department of Health says it has confirmed that a southwest Virginia resident has died from a severe lung injury associated with vaping. The victim died at a Greensboro, North Carolina medical center; health privacy laws prevent state officials from releasing his or her name. At least 12 other deaths attributed to e-cigarette use have been reported in ten other states.
NEWS RELEASE: Today, the Virginia Department of Health (VDH) confirmed that a Virginia resident has died in the outbreak of severe lung injury associated with e-cigarette use or "vaping." This death was reported by Cone Health in Greensboro, N.C. on September 26, 2019.
"I am deeply saddened to announce the first death of a Virginia resident related to this outbreak. Our thoughts are with the family during this difficult time," said State Health Commissioner M. Norman Oliver, MD, MA. The decedent was an adult from the southwest region. To protect patient confidentiality, VDH will not release additional details.
As of September 30, 2019, there have been 31 lung injury cases, including the death, in Virginia. Nationally, the Centers for Disease Control and Prevention (CDC) reports 805 cases from 46 states and one U.S. territory, as of September 24, 2019. Twelve other deaths have been confirmed in 10 states.
The cause of this outbreak is unknown. VDH recommends that people who are concerned about lung injuries associated with e-cigarette use or vaping refrain from using e-cigarette products. Regardless of the ongoing investigation, people who use e-cigarette products should not buy these products off the street and should not modify e-cigarette products or add any substances that are not intended by the manufacturer.
E-cigarette products should never be used by youth, young adults, pregnant women, or adults who do not currently use tobacco products. In addition to other potentially harmful chemicals, most e-cigarettes contain nicotine. Nicotine is highly addictive and can harm brain development. People who do use e-cigarette products should monitor themselves for symptoms (e.g., cough, shortness of breath, chest pain, nausea, vomiting, abdominal pain, fever) and promptly seek medical attention or call a poison control center at 1-800-222-1222 if symptoms develop.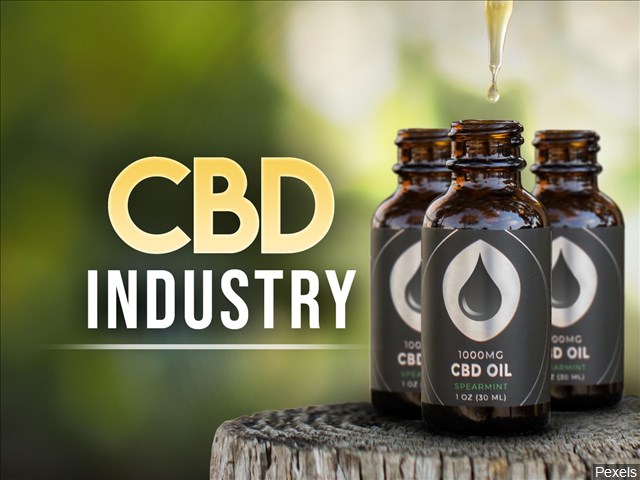 We've told you previously about how CBD products are a buyer beware marketplace in Virginia, but it shouldn't stay that way as WLNI's Ian Price reports:
NEWS RELEASE:  In mid-August, the Virginia Department of Health (VDH) received a report from the Virginia Poison Center of a cluster of patients in the Central Virginia area with severe hypoglycemia (very low blood sugar levels) requiring hospitalization, following use of an over-the-counter pill promoted for male sexual enhancement. The pills are commonly sold at convenience stores and/or gas stations in Virginia. Following the initial report, the Virginia Department of Agriculture and Consumer Services (VDACS) issued a press release advising consumers not to purchase or use a product sold under the name "V8".
There are reports of similar illnesses across Virginia, in individuals who have reported taking the pills. As of September 16, 2019 VDH has received additional reports of illness associated with V8 in the Eastern Region (one case), Central Region (four cases) and Southwest Region (six cases). Of those, VDH has confirmed seven cases; four remain under investigation.
Symptoms of severe hypoglycemia include sweating, a racing heartbeat, irritability, anxiety, shakiness and altered mental status. Individuals experiencing symptoms of severe hypoglycemia should seek immediate medical attention. Previously reported cases have recovered with timely medical treatment.
Individuals and healthcare professionals should contact one of Virginia's three Poison Control Centers at 800-222-1222 about adverse events and side effects of products.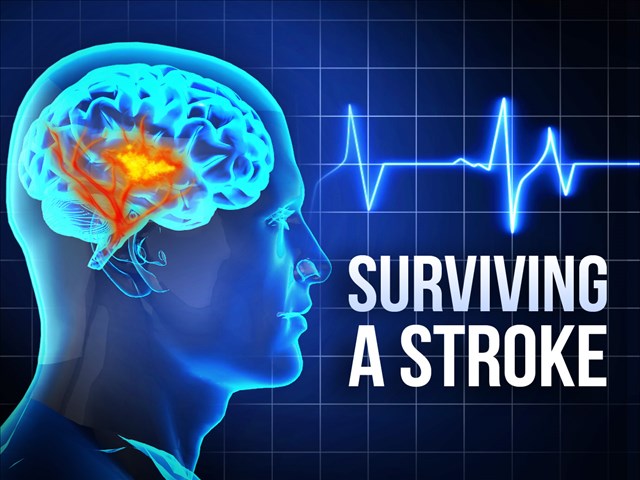 A new study finds a racial gap in stroke treatment. WLNI's Ian Price has more: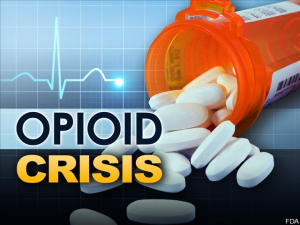 RICHMOND, Va. (AP) _ Virginia's death toll from opioid overdoses keeps rising despite state and local governments spending millions on making an antidote available. The Richmond Times-Dispatch reports that figures through the first three months of this year show Virginia was on pace to record its highest opioid overdose death toll since it began tracking the data in 2007. That's despite the state health department spending nearly $2 million dispensing the drug naloxone since late 2016, almost three times what it spent on all other harm reduction services combined. Emergency response agencies have spent more. The U.S. Centers for Disease Control and Prevention said in a report last month that the doubling of naloxone prescriptions between 2017 and 2018 resulted in a slight reduction in deaths. Researchers said dispensing levels are still inadequate.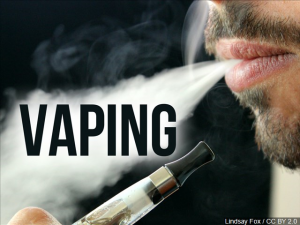 With students now heading back in school, the Virginia Department of Health is asking parents to talk to their children about the dangers of vaping. The department says use of e-cigarettes like Juuls has been the most common tobacco product used by U.S. middle and high schoolers in the last five years. Many states report severe lung illnesses from using such products.
VDH news release: As students across the Commonwealth head back to school or college, the Virginia Department of Health reminds parents to talk to their sons and daughters about the dangers of e-cigarette use, or "vaping." Since 2014, e-cigarettes have been the most commonly used tobacco product among US middle and high school students. In fact, between 2017 and 2018 alone, the number of youth who used e-cigarettes went up by 1.5 million nationwide.
While all forms of tobacco use cause disease and death, recently a new danger has been linked to "vaping" or "dabbing" (vaping marijuana oils, extracts or concentrates). Since June 28, 2019, many states have been investigating cases of patients hospitalized with severe lung illness associated with those activities — primarily among teens and young adults.
The Centers for Disease Control and Prevention reported that as of Aug. 22, 2019, 193 potential cases of severe lung illness (Note: This is a statewide release, so we need to send out the 30 minute warning first, and then the release.) e-cigarette product use had been reported by 22 states. Virginia is reporting three cases, and is investigating additional potential cases. All patients have reported vaping in the weeks to months prior to illness. On Aug. 23, the first death of an individual hospitalized with severe respiratory illness associated with vaping was reported in an Illinois resident.
Symptoms of this illness have included gradual onset of cough, shortness of breath, or fatigue, that gets worse over a period of days or weeks, until the patient has to be admitted to the hospital for treatment. Some patients have also reported vomiting, diarrhea and fatigue. If anyone has these symptoms and has a history of e-cigarette use, seek medical attention immediately.