Health and Medicine
UPDATE: Lynchburg city officials say the boil water notice has been lifted.
PREVIOUS: Another boil water notice has been issued in Lynchburg, this time along and near parts of Old Graves Mill Road. This latest notice covers the 1,000 through 1300- blocks of Old Graves Mill along with Bridgeton Court, Cobblestone Drive, Sandbridge Court, Tomahawk Drive and Valleydale drive. It's the result of water line work in that area. Continue reading →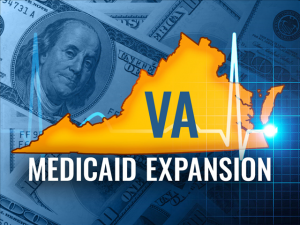 RICHMOND, Va. (AP) _ Virginia Gov. Ralph Northam has signed a new state budget that expands Medicaid to as many as 400,000 low-income adults. The Democratic governor signed the legislation Thursday on the steps outside the state Capitol. He said the bipartisan compromise on Medicaid expansion is a stark contrast to the "chaos and partisan warfare" in national politics. The General Assembly voted last week to approve the budget with Medicaid expansion. The vote ended a long-running partisan stalemate over the issue, with several Republicans joining Democrats to support the measure. A tally from the Kaiser Family Foundation shows Virginia will become the 33rd state to approve Medicaid expansion. Expanding Medicaid was a key provision of the Affordable Care Act pushed by former President Barack Obama.
A broken water main valve on Riverside Drive in Lynchburg has led to a boil water notice for parts of the city's Riverside neighborhood. Along with Riverside Drive, affected streets include Chambersville, Gilliam Avenue, Ridgelawn Place, Rolfe Avenue and the 100 to 500 blocks of Reusens Road. We have no word yet when water in those affected areas will be considered safe to drink again.
From Lynchburg City:  BOIL YOUR TAP WATER. Failure to follow this advisory could result in stomach or intestinal illness. The Virginia Department of Health in conjunction with the Lynchburg Health Department, and City of Lynchburg Department of Water Resources are advising to use boiled tap water or bottled water for drinking and cooking purposes. This precaution is necessary due a broken water main valve on Riverside Drive. The following streets are affected: Riverside Drive, Ridgelawn Place, Reusens Road (in the 100, 200, 300, 400, and 500 blocks), Chambersville Street, Gilliam Avenue and Rolfe Avenue. DO NOT DRINK TAP WATER WITHOUT BOILING IT FIRST.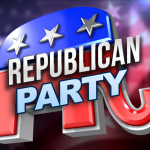 Republicans running in this month's primary for U.S. Senate are taking state legislators to task — those who voted to expand Medicaid coverage as part of the next state budget. Delegate Nick Freitas says fellow lawmakers are buying votes from current constituents at the expense of future ones. Corey Stewart says it is another case of weak Republicans in Virginia voting more like Democrats, and that will lead to more GOP defeats in the commonwealth. WLNI's Evan Jones has the story:
06-01 Candidates-Budget Wrap-WLNI-WEB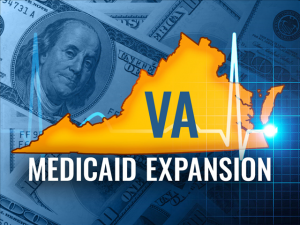 RICHMOND, Va. (AP) _ Virginia is poised to expand Medicaid after years of partisan battles. The Republican-controlled General Assembly is set to pass a state budget Wednesday that's expected to include expanding Medicaid eligibility to an additional 400,000 low-income adults. Scheduling of the vote comes after a last-ditch parliamentary effort by Senate GOP opponents to block expansion failed Tuesday. Pro-expansion lawmakers have a majority in both the Senate and the House, and Democratic Gov. Ralph Northam is a strong proponent of expansion. Democrats have pushed unsuccessfully for years to expand Medicaid in Virginia. Several state Republicans dropped their opposition this year, saying the state would be better off with increased federal funding for the program. A tally from the Kaiser Family Foundation shows that Virginia will become the 33rd state to approve Medicaid expansion.
UPDATE: The Downtown Branch Library will resume regular hours Tuesday at 9:30 am.
PREVIOUS: For the second time in six months, the Lynchburg Public Library's downtown branch is temporarily closing for pest control. The latest announcement came this morning. City officials say the branch inside City Hall is closed until further notice. You may remember that late last November, the same branch closed after an infestation of book lice and bedbugs was discovered.
Lynchburg City news release: Library patrons should be aware that the Downtown Branch of the Lynchburg Public Library (located at 900 Church Street in City Hall) is temporarily closed beginning today, Monday, May 21 until further notice for pest control treatment. Patrons may visit the Main Library located at 2315 Memorial Avenue.
(VDH release) Following heavy rain events this week, the Virginia Department of Health (VDH) reminds people to take precautions to avoid flooded areas, and once the sun comes out, be aware of potential health risks before you participate in recreational water activities.
Heavy rains can increase the risk of exposure to animal waste and inadequately treated wastewater from sewage treatment plants. Bacteria, debris and other pollutants are collected by rainwater as it travels over the land and ends up in rivers, lakes and streams. This mix of rain and pollution can pose risks to human health and safety. Rain events also cause flooding and fast-moving waters, especially in low-lying areas.
The most common illnesses from contaminated water are gastrointestinal illnesses. This may cause vomiting, diarrhea, nausea, abdominal pain or fever. These illnesses result from swallowing water contaminated by disease-causing microbiological organisms. Additionally, contact with contaminated water has the potential to cause upper respiratory (ear, nose, throat) and skin infections.
Two local non-profit community health centers are making plans for a first-ever health fair in Amherst a week from tomorrow. Amherst Community Health Center and Blue Ridge Medical Center will provide dental and health screenings May 12th from 11 to two. It will be at Second Stage in Amherst, which will host other events there at the same time ranging from a farmer's market to yoga and swing dance lessons.
News release: For the first time, two local nonprofit community health centers in conjunction with Second Stage Amherst will host a health fair on Saturday, May 12th from 11am to 2pm. All services and activities are free of charge and open to the community. Amherst Community Health Center, a division of Johnson Health Center, will provide dental screenings as well as general health information. Blue Ridge Medical Center will provide blood pressure and blood sugar checks. Second Stage Amherst will host a farmer's market, yoga, swing dance lessons and massages. Several other vendors will be present with healthy cooking tips and therapy dogs. Fun activities for children like a bounce house will be there as well.
A key Virginia Republican has signaled support for  Medicaid expansion, a move that gives pro-expansion lawmakers a majority in both chambers of the General Assembly. Virginia Beach Sen. Frank Wagner said in a statement Friday that he favors  expanding Medicaid, enacting a new tax on hospitals, and using part of the extra money raised to give tax credits to lower income Virginians. Wagner has previously voted against Medicaid expansion and his new support could end a deadlock over the state budget. Lawmakers have been unable to pass a spending plan because of Republican infighting over whether it should include Medicaid expansion. But it's not immediately clear if Wagner's proposal will find broad support. The only other Republican senator who supports expansion, Sen. Emmett Hanger, opposes the proposed hospital tax.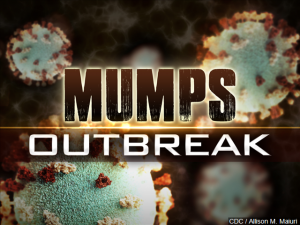 State health officials say at least 19 students and staff members at James Madison University have the mumps, and lab results are pending for three other students. The Health Department urges members of the JMU community to review their immunization status and to contact their health care providers as needed to receive a vaccine.
From the Virginia Department of Health: The Harrisonburg-Rockingham Health Department continues to investigate an ongoing mumps outbreak at James Madison University (JMU). To date, mumps infections have been confirmed by lab testing in five staff members and 14 students. Lab results are currently pending for three additional students. The health department also is investigating several additional cases in the region that are apparently unrelated to JMU.