Local Business and Economic Development
RICHMOND, Va. (AP) – A Virginia craft beer brewer is getting into the hard apple cider business with the state's help.Gov. Ralph Northam announced Friday that Apocalypse Ale Works in Bedford County is spending $300,000 to build Legacy Cider. News outlets report the new cidery will be attached to Apocalypse Ale Works' existing production facility. Legacy Cider and Apocalypse owner Doug John says the current business climate is perfect for expansion, adding that the state's climate also is perfect for apples.Northam approved a $12,000 grant through the state's Agriculture and Forestry Industries Development Fund. The new cidery plans to create up to eight new jobs and rely solely on Virginia apples. It's expected to purchase about 12,150 bushels of Virginia-grown apples over the next three years.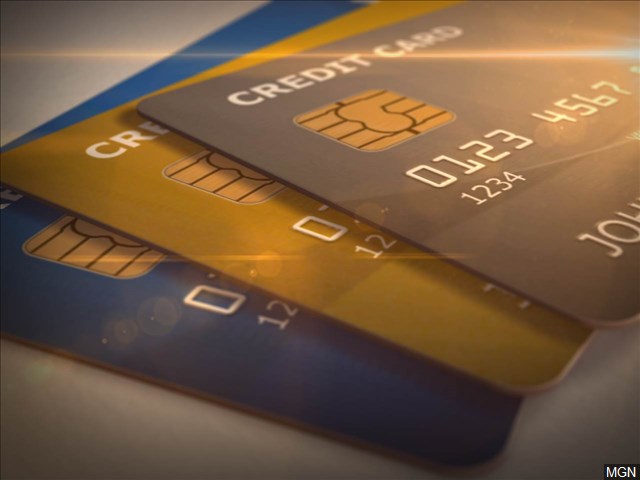 While you're trying to pay off summer vacation credit card spending or racking up more debt the Better Business Bureau has a warning related to credit cards as WLNI's Ian Price reports:
Lynchburg Regional Airport officials say American Airlines will add a seventh daily round-trip flight between Lynchburg and Charlotte, effective Thursday, September 5th. In addition, American will bring a larger regional jet in October to one of the existing flights, increasing seating capacity to and from LYH even more. Here is the full news release:
RICHMOND, Va. (AP) – Virginia will hold its annual three-day sales tax holiday this weekend.The tax holiday is meant to help families save money on back-to-school purchases and to encourage Virginians to take necessary precautions during hurricane season.Consumers can purchase eligible items from Friday through Sunday without paying state and local sales tax.Eligible products include school supplies that cost $20 or less per item, and clothing and footwear that cost $100 or less per item.Hurricane and emergency preparedness items include: portable generators, $1,0 or less; gas-powered chain saws, $350 or less; chain saw accessories, $60 or less; and other hurricane preparedness products, $60 or less.A detailed list of qualifying items can be found on the Virginia Tax website.
Virginia's Senior Democratic Senator is looking to change banking regulations to help cannabis farmers and shop owners in states where it is legal. WLNI's Clark Palmer has more.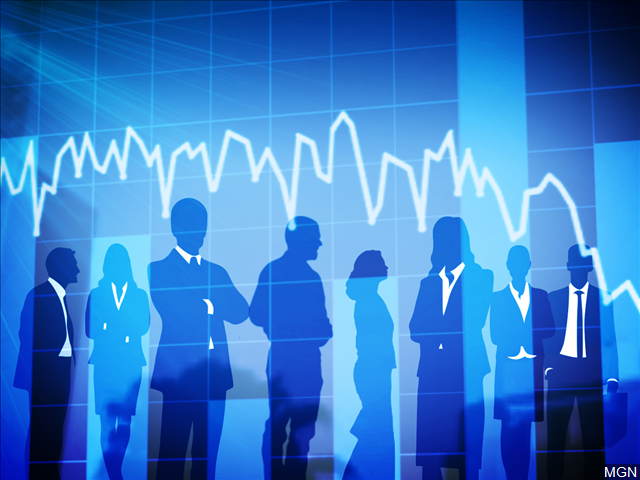 With Father's Day this weekend, a study shows that Virginia is a much better state for working dads than for working moms. WLNI's Ian Price has more:
Full results to the Wallet Hub study looking at the "best states for working dads" can be found by clicking here
You can see the full results for the "best states for working moms" study by clicking here
River Ridge Mall is planning a multi-million-dollar redevelopment, with work scheduled to begin by the end of this month. The initial phase involves a total remodel of the mall's center court — it will include an amphitheater and a more modern look. The rest of River Ridge will see remodeling work over the next two years.
Reporter Andre Whitehead spoke with mall Spokesperson Katie Farris, who described what to expect during that first phase of work:
NEWS RELEASE: A planned redevelopment of Lynchburg's River Ridge Mall is scheduled to begin this summer. The plans for River Ridge include a multi-million-dollar remodel with a state-of-the-art renovation of the interior of the property beginning with the center court area. This area currently includes national retailers such as Belk, American Eagle Outfitters, New York & Company, Finish Line and soon-to-open SeaQuest Interactive Aquarium. All stores will remain open during the remodel.
Mike Miller has won the three-way Republican race for the party's nomination for Bedford County Sheriff, setting up another three-way contest in November, this one involving three current members of the sheriff's office. Miller gained more than 47% of the vote, followed by Kent Robey with 38% and David Wells with about 14%. Miller is a 35-year veteran with the office, rising to his present rank as Captain. He will face two Independent candidates in November who also work in the office; fellow Captain Tom Hayden, and James Kirkland, a K-9 handler. All hope to succeed Sheriff Mike Brown, who is retiring after 24 in the position.
Millennials are projected to become the largest generation alive in 2019. WLNI's Ian Price has details on a survey of which states are best for millennials:
04-16 Millenial Living WLNI-WRAP
Amherst County economic development officials are praising Cooper Steel of Virginia for the improvements it has made in the last 15 months to the former Lynchburg Steel facilities in Monroe. Those include installation of a one million dollar plate processing machine to increase both work flow and product quality – and new heating and lighting to improve the workplace environment.
From the Amherst County Economic Development Authority: Over a year into their acquisition of the assets of Lynchburg Steel, the re-branded Cooper Steel of Virginia continues to make improvements to its facilities with the goal of expanding one of the premier steel fabrication operations in the country.
When the plant reopened as Cooper Steel of Virginia in December of 2017, there were immediate needs that needed to be addressed. The company immediately installed new LED lighting, 4 new overhead cranes, and an infrared heating system; these changes were quickly recognized by the shop employees remarks Office Manager Ana Smith "The improvements were instantly noticed by the guys in the shop..the heat and lighting certainly made this a much more comfortable and safer place to work for all".