Local Business and Economic Development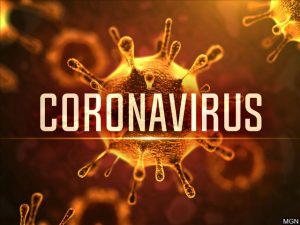 A Franklin County native who is now Government Affairs Director for Gentry Locke's Richmond office says it is essential in these times for businesses to communicate clearly to their employees — and their customers. Matthew Moran says economic conditions being what they are, a business's margin of error is all that much tighter, and communication become all that much more important. More from WLNI's Evan Jones: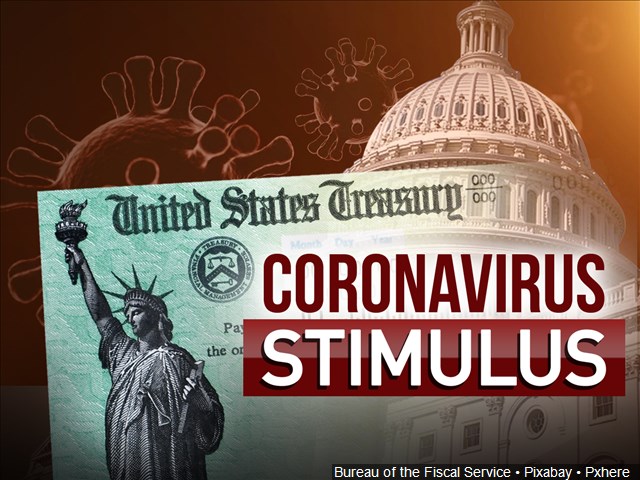 The stimulus package has been signed into law. It features economic relief for small businesses that are being praised by Virginia Senator Mark Warner. WLNI's Ian Price has more:
Among the early business casualties of the coronavirus pandemic and crowd size restrictions – dining areas at restaurants that now must rely on preparing meals customers eat at home. There's a special promotion for those businesses all this week as WLNI's Gene Marrano reports:
The TGI Fridays restaurant on Timberlake Road is "permanently closed" with no advance notice. A sign is posted at the restaurant entrance saying that is the case, and a person answering the phone said the same thing but would not offer any further comment. The posted sign reads: "Effective March 9, 2020, this TGI Fridays location is permanently closed. We appreciated your loyalty and hope to see you at one of our other locations soon." Further information is not yet available.
NEWS RELEASE: BWX Technologies, Inc. (NYSE: BWXT) announced today that the U.S. Naval Nuclear Propulsion Program has awarded subsidiary BWXT Nuclear Operations Group, Inc. (BWXT NOG) new contracts with options totaling approximately $1 billion for the manufacture of naval nuclear reactor components.
"We are proud to provide nuclear propulsion systems that enable U.S. Navy sailors and aviators to protect freedom around the globe," BWXT President and Chief Executive Officer Rex D. Geveden said. "We appreciate the U.S. Navy's continued trust in our employees and our capability to perform this important work."
The initial contract award booked in the fourth quarter of 2019 constitutes two-thirds of the anticipated total value. The remaining contract option award is expected later this year, subject to annual Congressional appropriations.
A variety of naval nuclear reactor component manufacturing and material procurement activities will be performed over the term of this contract to support Ford-class carrier construction. This work will be performed at BWXT NOG locations in Lynchburg, Virginia; Barberton and Euclid, Ohio; and Mount Vernon, Indiana.
The award announced today is in addition to the submarine reactor component and fuel manufacturing and long-lead materials contracts announced last year. Together, these contracts represent a total of nearly $4 billion in additional naval nuclear propulsion work awarded in 2019, including future-year options.
A Forest plant that makes specialty heavy and aerial lift trucks is expanding and creating 61 new jobs. Governor Northam's office announced today that Custom Truck One Source will invest more than $2.5 million to double its production. The company's website says the facility "sits on a 28-acre campus that includes a 42,000 sq. ft. assembly plant, a 40,000 square foot fabrication facility, repair shop, and 5 massive paint booths."
NEWS RELEASE: Governor Ralph Northam today announced that Custom Truck One Source, a manufacturer and distributor of specialized trucks and heavy equipment, will invest $2.6 million to expand its existing manufacturing operation in Bedford County. The company will double production at its operation in Forest, Virginia to meet growing demand from its customers, creating 61 new jobs.
"Custom Truck One Source has been manufacturing specialty heavy and aerial lift trucks in Virginia for nearly 30 years,"said Governor Northam. "Their success demonstrates the incredible value and growth that this industry can rev up for our Commonwealth and local economies. We thank the company for choosing to invest and create 21st-century jobs in Bedford County."
Custom Truck One Source is the first true single-source provider of specialized truck and heavy equipment solutions. With sales, rentals, aftermarket parts and service, equipment customization, remanufacturing, financing solutions, and asset disposal, the company's team of experts, vast equipment breadth, and integrated network of locations across North America offer superior service and efficiency for its customers. Since 2008, Custom Truck has grown from 17 employees in Bedford County to 192 today, and this project represents the company's third expansion in the past 10 years. In 2012, Custom Truck added a large welding facility, and in 2018 expanded its footprint to a nearby site to establish a seamless customer pickup area.
"As we work to build a strong and diverse economy in all regions of the Commonwealth, we are proud to support this important project and Custom Truck One Source's continued growth in Virginia,"said Secretary of Commerce and Trade Brian Ball. "Bedford County has been an ideal location for the company due to its low operating costs and robust workforce, and we look forward to Custom Truck's expansion."
"We're proud of the continued success we've had in Bedford County which has allowed us to launch this current on-site expansion with new jobs and investment,"said Fred Ross, CEO of Custom Truck One Source. "Thanks to the dedication of our skilled workforce and the support we've had in Virginia, we will continue to exceed our targets and compete in the global marketplace for years to come."
The Virginia Economic Development Partnership worked with Bedford County to secure the project for Virginia and will support the company's job creation through the Virginia Jobs Investment Program (VJIP). VJIP provides consultative services and funding to companies creating new jobs in order to support employee recruitment and training activities. As a business incentive supporting economic development, VJIP reduces the human resource costs of new and expanding companies. VJIP is state-funded, demonstrating Virginia's commitment to enhancing job opportunities for citizens. Bedford County's Economic Development Authority also provided a cash incentive tied to the company's growth and investment over the next three years.
"We are pleased that Custom Truck is on an accelerated growth pace to meet the needs of its industry while adding new, quality jobs in Bedford County,"said Mickey Johnson, member of the Bedford County Board of Supervisors. "We appreciate the company's commitment to retain its qualified workforce and create new job opportunities."
"I am pleased that Custom Truck has decided to expand their current operation in Bedford County,"said Senator Stephen Newman. "Their choice to further invest in our community is evidence that Bedford County has a thriving business climate and workforce. The addition of 61 new jobs created by this expansion further strengthens the economic vitality of our region. I wish Custom Truck the best as they continue to grow and serve as an outstanding corporate partner in Bedford County."
"This announcement is further evidence of the strength of our national economy and the vitality of Virginia's skilled workforce,"said Delegate Kathy J. Byron. "Custom Truck is producing a unique, high demand product in a region that welcomes manufacturing and encourages businesses to grow and expand. I am grateful to Custom Truck for reaffirming their confidence in Virginia, in Bedford County, and in the people of our region."
The first 15 grantees of GO Virginia Region 2 have continued to make improvements in Southwestern and Central Virginia over the past year. WLNI  intern reporter Rachel Meell has the story:
Flowers Foods will expand its Lynchburg bakery operations, creating 15 new jobs. Flowers operates 46 bakeries in 18 states, and its brands range from Nature's Own to Tastycake. The Lynchburg bakery expansion will transform it into an organic facility.
NEWS RELEASE: Governor Ralph Northam today announced that Flowers Foods, one of the nation's largest producers of packaged baked foods, will invest $25 million to expand and transform its Lynchburg bakery into an organic facility, creating 15 new jobs. The bakery, which the company has operated for more than 40 years, will serve the Mid-Atlantic market. Virginia successfully competed with other states for the project.
"Flowers Foods' bakery is an institution in Lynchburg,"said Governor Northam. "Focusing the bakery on the growing market for organic food will help secure its future in Virginia. The food processing industry has blossomed both in Lynchburg and in our Commonwealth, and we are proud to support Flowers Foods as they grow and prosper here."
Founded in 1919, Flowers Foods is a publicly-traded company with sales of $4 billion in 2018. Headquartered in Thomasville, Georgia, the company operates 46 bakeries in 18 states, with more than 9,700 employees. Among the company's top brands are Nature's Own, Wonder, Dave's Killer Bread, and Tastycake.
"Virginia's strategic access to markets and the City of Lynchburg's dedicated workforce helped secure this win, and we congratulate Flowers on its next phase of growth,"said Secretary of Commerce and Trade Brian Ball."As the company continues its upward trajectory in the organic baked foods market, we look forward to building on the long-term corporate partnership between the Commonwealth and Flowers Foods."
"This expansion represents a tremendous opportunity for us to meet the increasing demand for our Dave's Killer Bread organic, Non-GMO Project Verified breads,"said Brad Alexander, Chief Operating Officer of Flowers Foods. "We chose to convert our Lynchburg bakery for a number of reasons, including its geographic location, access to key interstate highways, and the partnership we have with local and state agencies. However, one of the more compelling reasons was the outstanding team of individuals we have at our bakery. We look forward to the successful completion of this project by late summer."
The Virginia Economic Development Partnership worked with the City of Lynchburg and Lynchburg Regional Business Alliance to secure the project for Virginia. Governor Northam approved a $250,000 performance-based grant from the Virginia Investment Partnership program, an incentive available to existing companies, to assist Lynchburg with the project. The company is also eligible to receive state benefits from the Virginia Enterprise Zone Program, administered by the Virginia Department of Housing and Community Development.
"I am so pleased that Flowers has chosen Lynchburg for this expansion,"said City of Lynchburg Mayor Treney Tweedy. "The company is a valued corporate citizen in the City of Lynchburg and we look forward to many more prosperous years of partnership."
"Supporting the retention and expansion of existing businesses is the number one priority of our economic development efforts in the City of Lynchburg,"said Mark Strosnider, Chair of the Economic Development Authority of the City of Lynchburg."Lynchburg and its citizens are stronger because companies like Flowers choose to grow here, and we are proud to support their investment in our City."
"I'm glad to see that Flowers Baking Company is expanding their operations in Lynchburg,"said Senator Mark Peake. "It recognizes our commitment to make sure Virginia remains a great place to do business."
"The investment by Flowers in Lynchburg is testimony to the quality of our workforce and the success our region has had in attracting—and retaining—businesses that grow and prosper,"said Delegate Kathy J. Byron. "The cooperative efforts of local and state government, and the commitment to our region from Flowers, made today's announcement possible. And as an added benefit, they produce foods that just taste great."
NEWS RELEASE: Dick's Sporting Goods is coming to River Ridge with an anticipated opening in fall 2020. This is a significant addition to the property that paves the way for other big name retailers to open at River Ridge.
River Ridge officially announces the fully executed lease to open at the East End of River Ridge's new development. Construction on the East End is underway, with the demolition of the former Sears.
Once the new Dick's Sporting Goods location opens at River Ridge, the store at the Wards Crossing shopping center will close. The 45,000-square-foot River Ridge location will be 50% larger than the location at Wards Crossing, allowing for more merchandise and a greater assortment of departments than those available at the current location.
"There has been a lot of speculation surrounding this announcement, so we are thrilled to finally be able to share the news," said Craig Pettitt, Vice President Retail Real Estate at Liberty University, owners of River Ridge. "With many student athletes in the area and a variety of outdoor activities in Central Virginia, we think Dick's Sporting Goods makes perfect sense as an addition to the property."
Dick's Sporting Goods is the first new retailer with plans to open on the East End, and Pettitt says that guests can expect similar announcements to come.
"We expect more big name retailers to follow now that River Ridge has secured Dick's Sporting Goods," Pettitt said.
NEWS RELEASE: On Wednesday, December 4, City Planner Tom Martin received notification from Acres of Virginia, the engineering firm representing NRM Associates, that their client would be postponing The Villas at Lynchburg project again and would not be going to the December 11 Planning Commission meeting or the January 14, 2020 City Council meeting. Acres of Virginia did not offer a reason on behalf of their clients for this decision.
This is the second time the property owner has requested that the project be removed from the Planning Commission agenda. The first request was granted to allow the property owner time to revise their site plan after taking into consideration feedback from the residents in the adjoining neighborhood.