Local Business and Economic Development
NEWS RELEASE: Dick's Sporting Goods is coming to River Ridge with an anticipated opening in fall 2020. This is a significant addition to the property that paves the way for other big name retailers to open at River Ridge.
River Ridge officially announces the fully executed lease to open at the East End of River Ridge's new development. Construction on the East End is underway, with the demolition of the former Sears.
Once the new Dick's Sporting Goods location opens at River Ridge, the store at the Wards Crossing shopping center will close. The 45,000-square-foot River Ridge location will be 50% larger than the location at Wards Crossing, allowing for more merchandise and a greater assortment of departments than those available at the current location.
"There has been a lot of speculation surrounding this announcement, so we are thrilled to finally be able to share the news," said Craig Pettitt, Vice President Retail Real Estate at Liberty University, owners of River Ridge. "With many student athletes in the area and a variety of outdoor activities in Central Virginia, we think Dick's Sporting Goods makes perfect sense as an addition to the property."
Dick's Sporting Goods is the first new retailer with plans to open on the East End, and Pettitt says that guests can expect similar announcements to come.
"We expect more big name retailers to follow now that River Ridge has secured Dick's Sporting Goods," Pettitt said.
NEWS RELEASE: On Wednesday, December 4, City Planner Tom Martin received notification from Acres of Virginia, the engineering firm representing NRM Associates, that their client would be postponing The Villas at Lynchburg project again and would not be going to the December 11 Planning Commission meeting or the January 14, 2020 City Council meeting. Acres of Virginia did not offer a reason on behalf of their clients for this decision.
This is the second time the property owner has requested that the project be removed from the Planning Commission agenda. The first request was granted to allow the property owner time to revise their site plan after taking into consideration feedback from the residents in the adjoining neighborhood.
A sparkling wine producer is preparing to establish operations in Nelson County. Virginia Sparkling Company is an offshoot of Veritas Vineyard and Winery. It will produce sparkling wine in a former textile mill along State Route 151, a roadway already branded as "Nelson 151 Craft Beverage Trail".
NEWS RELEASE: Governor Ralph Northam today announced that Virginia Sparkling Company will invest $590,000 and create six new jobs to establish a new sparkling wine production facility in Nelson County. The company will source exclusively from Virginia and is committing to purchase 168 tons of Virginia grapes over the next three years. This facility will be an important new asset for Virginia's craft beverage industry, providing partner wineries a new high-quality product for engaging their customers.
"Today's announcement underscores Virginia's already sparkling reputation as a premier destination for wine," said Governor Northam. "With more than 300 wineries and vineyards, the wine industry in Virginia generates nearly $1.37 billion for our economy each year, provides new markets for our farmers, and offers unique agritourism opportunities for our visitors. We thank Virginia Sparkling Company for their investment and look forward to toasting their success in the Commonwealth for years to come."
The craft beverage industry has become an important driver of the Nelson County's tourism-focused economy, which saw more than $211 million in visitor expenditures in 2018. This is both the first economic development announcement in Nelson County and the first Agriculture and Forestry Industries Development (AFID) facility grant awarded to the county during the Northam administration. The Virginia Department of Agriculture and Consumer Services (VDACS) worked with Nelson County and Virginia Sparkling Company to secure this project for the Commonwealth. Governor Northam approved a $40,000 AFID grant Fund for the project, which Nelson County will match with local funds.
"I am pleased the Commonwealth could partner with Nelson County through its first ever AFID grant to support this innovative and impactful addition to Virginia's wine industry," said Secretary of Agriculture and Forestry Bettina Ring. "I commend the Virginia Sparkling Company for their commitment to source 100 percent of their grapes from the Commonwealth and for elevating the industry as a whole by partnering with numerous wineries to make world-class sparkling wine."
"Sparkling wine represents a great opportunity here in Virginia," said George Hodson, Chief Executive Officer of Virginia Sparkling Company. "There is significant demand from both producers and consumers of Virginia sparkling wine and we are excited to have the opportunity to increase the amount of high quality sparkling wine available in the Commonwealth."
An affiliate of Veritas Vineyard & Winery, Virginia Sparkling Company will use "méthode traditionnelle" to produce Champagne-style wines for sale under the label of the Virginia wineries with whom they have collaborated. Virginia Sparkling Company will be located in a former textile mill along Nelson County's popular Nelson 151 Craft Beverage Trail. The mill also houses the tasting room for Flying Fox Vineyard & Winery, another Veritas affiliate.
"Nelson County has long been a leader in Virginia's craft beverage and tourism industries," said Chairman of the Nelson County Board of Supervisors Larry Saunders. "The family behind the Virginia Sparkling Company is familiar to Nelson and an important part of the success we have had. Following the company motto, 'In Vino Veritas, in wine there is truth,' they will no doubt remain true to their legacy of quality wine with this next venture. On behalf of the county and the community, we welcome the Virginia Sparkling Company and wish them much success."
"Virginia's winemakers produce some of the best wines in the world and I am tremendously thankful to Virginia Sparkling Company for this investment in Nelson County, in Virginia's 5th Congressional District," said Congressman Denver Riggleman. "This project will help Virginia farmers and the company's investment in rural Virginia will help Nelson County thrive."
"Virginia's farm winery business has its roots in Nelson County," said Senator Creigh Deeds. "Virginia Sparkling Company is taking that business the next step by adding value to existing product. Congratulations to Virginia Sparkling, Nelson County and the Northam administration for working collaboratively to create jobs and grow Virginia agriculture."
Starr Hill Brewery plans to open a location in downtown Lynchburg in the former Grassroots Local Market. The brewery, which has locations in Crozet and Roanoke, hopes to open Starr Hill Brewery on Main next year, and work on the 4,000 square foot site will begin sometime this winter. City leaders say they are excited for the new attraction for locals and visitors alike.
NEWS RELEASE: Starr Hill Brewery is excited to announce the opening of Starr Hill Brewery on Main in Downtown Lynchburg in early 2020. To celebrate the announcement, Starr Hill will host a free concert at The Glass House on Thursday, October 24 that will feature one of their favorite Virginia bands, Lord Nelson.
Starr Hill on Main will be located at 1300 Main Street. Just one block from the Community Market and easy access to the Bluffwalk, the brewery is centrally located in Historic Downtown. The brewery and taproom will lease nearly 4,000 total square feet, housing a 5-barrel brewing system. Beers brewed on-site will feature local collaborations as well as unique brews only available in the Lynchburg location. The taproom area will have an open-concept seating layout that will incorporate a brewhouse lounge area and traditional bar seating. Starr Hill will also propose an outdoor seating area that will create a vibrant urban atmosphere, extending the comfortable indoor space."We believe in the vision for Downtown Lynchburg and that Main Street is the right location for our pilot brewery and taproom. This community's enthusiasm to work together to create a vibrant and dynamic city is fantastic," says Brewmaster Robbie O'Cain. "We are anxious to begin brewing in Downtown Lynchburg and will showcase exclusive beers for the Hill City as well as our expansive beer lineup from our other outposts."
Starr Hill on Main's local mission will be to celebrate the people and organizations at the heart of the Lynchburg community. Focusing on community engagement in the Lynchburg area, the company will expand its successful Cheers for Charity program that donates monthly to local organizations and causes. Fans and visitors also can expect a regular mix of local music and entertainment throughout the week."We are so pleased to welcome Starr Hill to Downtown Lynchburg," says Downtown Lynchburg Association Executive Director Ashley Kershner. "This brewery will be a new and exciting attraction for locals and visitors alike, helping to further solidify Downtown Lynchburg as a destination. Starr Hill has also shown themselves to be an excellent community partner in all of their brewery locations, and we look forward to the impact they will have on our city."
Information about Starr Hill's Lord Nelson show and future job postings will be located at
www.starrhill.com/lynchburg
. The Glass House is located at 1019 Jefferson St and doors will open to the public at 6:30pm. Admittance will be first-come, first-served.Follow updates on social media via Starr Hill on Main's accounts:
Facebook.com/StarrHillLYH
, Twitter:
@StarrHillLYH
and Instagram:
@StarrHillLYH
.
RICHMOND, Va. (AP) –  Gov.  Northam says he has restored voting and other civil rights to more than 22,000 felons who have completed their sentences since taking office last year.Northam announced the milestone Wednesday. The restored rights include the right to vote, serve on a jury and run for public office.The Democratic governor previously announced in February that he'd restored rights to more than 10,000 felons.His predecessor, former Gov. Terry McAuliffe, made undoing a vestige of the state's Jim Crow era and restoring voting a hallmark of his term in office and restored the rights of more than 170,000 felons.Virginia is one of a handful of states that permanently limit the civil rights of people convicted of a felony barring gubernatorial intervention.
SML Packaging is expanding – and moving from its currently Lynchburg home to larger space on Venture Drive Forest. The Bedford County Economic Development Authority says SML will invest $650,000 and add four jobs over the next three years. The company makes custom packaging machinery needs for the glass and bottling industry. It currently employs seven full-time workers.
NEWS RELEASE: The Bedford County Office of Economic Development, in partnership with the Economic Development Authority (EDA), is pleased to welcome SML Packaging, LLC to Bedford County. The bottle machine manufacturer will lease a 22,000 square foot space on Venture Drive in Forest and plans to invest $650,000 and add four new jobs over the next three years.
SML Packaging was established in the Lynchburg region in 2005 to meet the custom packaging machinery needs for the glass and bottling industry, such as craft beer and wine producers. The company employs seven full time employees and will add four more at its new location in Forest.
A Forest company is expanding, planning to add eight jobs over the next three years. Valtim Marketing Solutions will invest $750,000 to increase its envelope production capacity. Valtim current employs 96 full-time workers.
NEWS RELEASE: Bedford, Virginia—The Bedford County Office of Economic Development, in partnership with the Economic Development Authority, is pleased to announce that Valtim Marketing Solutions, Inc. will expand its operation in Forest and invest $750,000, adding eight new jobs over the next three years.
"Due to client demand and an industry shortage in envelope production, we are vertically integrating, bringing more industry solutions under one roof to better serve our customers", said Tim Hamilton, President and CEO of Valtim. "We can now do larger production runs – from the thousands to the millions – with quicker turnaround."
The company, located on Venture Drive in Forest, employs 96 full time people and plans to hire eight more employees over the next three years as it grows its envelope production capacity.
RICHMOND, Va. (AP) – A Virginia craft beer brewer is getting into the hard apple cider business with the state's help.Gov. Ralph Northam announced Friday that Apocalypse Ale Works in Bedford County is spending $300,000 to build Legacy Cider. News outlets report the new cidery will be attached to Apocalypse Ale Works' existing production facility. Legacy Cider and Apocalypse owner Doug John says the current business climate is perfect for expansion, adding that the state's climate also is perfect for apples.Northam approved a $12,000 grant through the state's Agriculture and Forestry Industries Development Fund. The new cidery plans to create up to eight new jobs and rely solely on Virginia apples. It's expected to purchase about 12,150 bushels of Virginia-grown apples over the next three years.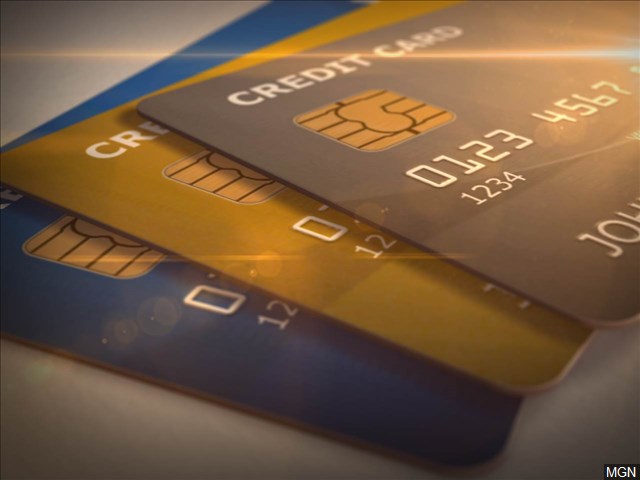 While you're trying to pay off summer vacation credit card spending or racking up more debt the Better Business Bureau has a warning related to credit cards as WLNI's Ian Price reports:
Lynchburg Regional Airport officials say American Airlines will add a seventh daily round-trip flight between Lynchburg and Charlotte, effective Thursday, September 5th. In addition, American will bring a larger regional jet in October to one of the existing flights, increasing seating capacity to and from LYH even more. Here is the full news release: