Local Business and Economic Development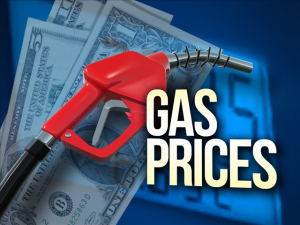 Gas prices across the region seem certain to go up another five cents or so within a month. That's because a pipeline that delivers a lot of gas to a big terminal in Montvale is scheduled to shut down this weekend. So a lot of the gas delivered to area stations will now have to be trucked in from further away, and that will increase the price. WLNI's Evan Jones has more:
The current operators of Peaks of Otter Lodge are now half-way through their ten-year concession with the National Park Service. A lot has been done, and managers say more work lies ahead. More from WLNI's Evan Jones.
A new coffee shop at River Ridge Mall promises to serve a purpose along with its brews. Mission House Coffee promises to regularly contribute a portion of its profits to area charitable organizations. It's up and running where Blackwater Coffee once operated at River Ridge.
River Ridge Mall news release: A new coffee shop, Mission House Coffee, is now serving guests at River Ridge. Mission House Coffee LLC, owned by Tommy and Amanda Clark, recently purchased the Blackwater Coffee location in River Ridge. The new coffee shop comes with added menu items and offerings including: milkshakes, nitro brew, and a larger baked goods selection.  Mission House Coffee will continue to serve the same handcrafted drinks using coffee from the White Hart in downtown Lynchburg. Mission House Coffee is focused on serving the Lynchburg community and will be donating a portion of its profits to charitable organizations in the community regularly. "Mission House Coffee is dedicated to being a place that is not only known for its delicious coffee and baked goods, but for the we way we care about our community and the people we serve," said owner Tommy Clark.
A Bedford company is expanding – and planning to add 10 full-time jobs. Bedford County Economic Development officials say Bison Printing will break ground in October for a 10,000 square foot addition, one that will create room for new equipment. Bison Printing currently employs more than 50 people.
News release: Bedford, Virginia—The Bedford County Office of Economic Development is pleased to announce that Bison Printing, Inc. will invest more than $650,000 to expand its facility and add new equipment, along with 10 full-time jobs. To meet the growing needs of the digital commercial printing industry, Bison will break ground in October on a 10,000 square-foot addition at its 42,000 square-foot facility located on On Time Road in Bedford. The company has already begun ramping up its production capacity and hired five full time employees, with plans to hire at least two additional employees by the end of 2018, and several more over the next two years.
"The print industry is definitely alive," said Al Beisser, President of Bison. "The addition we are building on in Bedford will allow our operations to grow and keep up with the demand."
The Bedford County Economic Development Authority (EDA) will assist the company under a defined performance agreement that pays a cash grant up front to assist the company with upgrading its sprinkler system in return for the real estate addition it is making in Bedford. Over the next three years, the EDA will review the company's progress and provide an additional incentive once the jobs and investment commitments are met.
"Bison has a long history of providing quality jobs for county residents and we're happy to partner with the company in their quest to further grow their printing capabilities and customer base," said Mickey Johnson, Chairman of the Bedford County EDA.
Bison is an employee-owned company that has been in Bedford since 1978 and currently employs more than 50 people.
News release: Liberty University is the new owner of the former Bedford Alum Springs Hotel in the historic community of New London, about 10 minutes from its campus. The site served as a popular, upscale resort as early as the 1870s, when guests sought to "take the waters" at nearby springs in hopes of finding natural cures to many ailments. Liberty will be restoring the hotel, in conjunction with other historical preservation efforts in the community, which predates the American Revolution. Liberty University President Jerry Falwell called New London "the best-kept historical secret in the Lynchburg area." The acquisition presents many opportunities for hands-on learning and research for students and is another example of Liberty investing in the preservation of Central Virginia's rich history. Liberty is also in the process of restoring a 1763 tavern located nearby.
RICHMOND, Va. (AP) – A Richmond city councilman is reviving a push to seek autonomy that would allow the city to decide what to do with its most prominent Confederate monuments.
The Richmond Times-Dispatch reports City Councilman Michael Jones revived a resolution this week that if approved would ask the state legislature for the power for the council to decide the monuments' future. A state law currently on the books prohibits local governments or others from disturbing or interfering with memorials to war veterans.
Last year, the City Council voted down a proposal from Jones proposed seeking the state's authority to remove five Confederate statues.
Jones' move comes after a commission recently recommended removing one statue and adding historical context to the rest.
His measure was referred to a committee that meets next in August.
River Ridge Mall is eliminating its "Youth Escort Policy", one that required teens 18 and under to have a parent or legal guardian with them when visiting the mall Friday and Saturday evenings. It was implemented under previous River Ridge managers, and the current ones say removing the policy will allow teens to enjoy the mall without compromising security and public safety.
River Ridge Mall news release: LYNCHBURG, VA. – River Ridge eliminates the "Youth Escort Policy," allowing teens to enjoy the mall on Friday and Saturday nights. The policy, created and enforced by a previous management company, was established in 2014. It prohibited teens, ages 18 and under, from visiting the mall after 6 p.m. on Friday and Saturday nights, unless accompanied by a parent or legal guardian over the age of 21.
According to the previous management company, the policy was created to curb disruptive behavior in the mall after numerous complaints to mall management. Nearly four years after the creation of the policy, River Ridge, now managed by CBRE as of October 2017, believes eliminating this policy will once again enable teen shoppers to enjoy the mall. Continue reading →
Lexington, VA (AP) – White House press secretary Sarah Huckabee Sanders acknowledged Saturday in a tweet that she was booted from a Virginia restaurant Friday night because she works for President Donald Trump.
Sanders said she was told by the owner of The Red Hen in Lexington, Virginia, that she had to "leave because I work for @POTUS and I politely left."
Sanders said the event said far more about the owner of the restaurant than it did about her. Continue reading →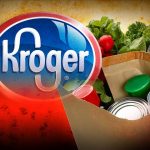 The union representing many Kroger workers in Virginia and North Carolina is holding a protest rally later today across the street from Kroger's regional headquarters in Roanoke. Kroger recently purchased eight former Farm Fresh stores in Hampton Roads, one of them directly across the street from an existing Kroger store. Workers there say they are worried about their stores' — and jobs' — futures. Kroger says it is happy to discuss concerns with workers, but a protest rally is not a productive way to do it. WLNI's Evan Jones has the story:
Genworth Financial appears to be an important step closer in its plan to be acquired by a China-based firm. It says the Committee on Foreign Investment in the United States has cleared the proposed purchase.  Genworth and China Oceanwide Holdings Group announced their plan in October 2016, but it has faced several delays involving federal and state regulatory reviews. The insurance company is one of the Lynchburg area's largest employers.
Genworth news release: RICHMOND, Va., June 9, 2018 /PRNewswire/ — China Oceanwide Holdings Group Co., Ltd. (Oceanwide) and Genworth Financial, Inc. (NYSE: GNW) today announced that the Committee on Foreign Investment in the United States (CFIUS) has completed its review of their proposed transaction and concluded that there are no unresolved national security concerns with respect to the proposed transaction.  This satisfies one of the conditions to the closing of the proposed transaction.   In connection with the CFIUS review of the proposed transaction, Genworth and Oceanwide entered into a mitigation agreement which, among other things, requires Genworth to use a U.S.-based, third-party service provider to manage and protect the personal data of Genworth's U.S. policyholders.The closing of the transaction remains subject to other conditions, including the receipt of required regulatory approvals in the U.S., China and other international jurisdictions. Genworth and Oceanwide are engaging with the relevant regulators regarding the pending applications.