Local Business and Economic Development
RICHMOND, Va. (AP) – Dominion Energy's political prowess in Virginia is being cheered by unlikely sources: its would-be competitors.
Retail energy companies that buy and sell electricity say Virginia is becoming an increasingly attractive market because Dominion has been too successful at getting legislation passed that has boosted its profits.
Retail giant Walmart recently indicated it plans to buy electricity from someone besides Dominion. And several other large companies like Microsoft and Home Depot have indicated they'd like state laws changed to make shopping around easier.
Virginia is one a handful of states with electric monopolies where customers can also shop around under certain circumstances.
Dominion says its rates are reasonable and most customers are happy with its stability and service.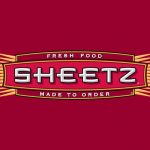 Sheetz stores across the region are looking for more full- and part-time workers, and they are conducting open job interviews all day Wednesday. Company spokesperson Nick Ruffner:
Ruffner says Sheetz plans to add 500 positions to the 2,000people already working at its 78 Virginia stores. He urges anyone interested for consideration to dress up tomorrow and head for any store ready to interview.
Click here for the Sheetz job site.
Framatone's North American operations are now headquartered in Lynchburg. Framatone was previously known as Areva. It designs and supplies nuclear systems and equipment. Governor Northam traveled to the Hill City for the announcement
That with Reporter Andre Whitehead. Framatone was previously headquartered in Charlotte, North Carolina. The company employs 2,300 people in the U.S., 1,300 of them in Lynchburg. That local workforce is expected to increase, but no specific numbers were offered today.
From Governor Northam's Office:  Governor Ralph Northam today announced that Framatome, a designer and supplier of nuclear steam supply system and nuclear equipment, services, and fuel for high levels of safety and performance, will relocate its North American corporate headquarters from Charlotte, North Carolina, to the City of Lynchburg. In January 2018, AREVA NP was officially rebranded as Framatome, and is known as Framatome Inc. in North America. The company has 1,300 employees in Lynchburg, 2,300 employees in North America, and 14,000 employees globally. The headquarters move makes Lynchburg the central hub for Framatome's 2,300 North American employees, more than half of which are in central Virginia. With this move, the company will preferentially hire into its Lynchburg offices where employment is expected to grow.
"Framatome Inc. is a thriving, U.S.-based company, and we couldn't be prouder that this nuclear energy leader will center its operations in the City of Lynchburg and the Commonwealth as it grows in domestic markets," said Governor Northam. "The company's decision to relocate its corporate headquarters is a testament to the importance of its major customers located in Virginia, as well as the key partnerships with our state and local universities and community colleges to ensure a skilled talent pipeline. I am confident that the world-class training facility in Lynchburg will continue to increase Framatome's notoriety as a leader in a critical industry."
The Lynchburg Area Development Corporation is helping Grassroots Local Market with a $25,000 loan. The money is intended to help Grassroots' long-standing plans to open this summer in downtown Lynchburg.
News release: Lynchburg Area Development Corporation (LADC) has committed a $25,000 loan to the Lynchburg Food Cooperative known as Grassroots Local Market. Jimmy Watts, President, George Vermilya, Vice President and Lyons Davidson, Treasurer, of LADC are long-time supporters of the community-owned grocery. The LADC Board released this statement regarding support of downtown cooperative, "Grassroots Local Market is a critical service needed to continue the successful development of Downtown Lynchburg. We are pleased to announce $25,000 in financing to assist Grassroots in opening this summer."
Governor Ralph Northam is scheduled to visit Lynchburg next week for what his office says is an economic development announcement. Northam plans to do so Wednesday at Framatone on Old Forest Road. He is scheduled to begin the day with a visit to VMI, his alma mater, and its annual Environment Virginia Symposium.
ALEXANDRIA, Va. (AP) – Seven people who pleaded guilty to a bribery scheme involving Virginia Department of Transportation officials and snowplow contractors say corruption is endemic to the agency. The Washington Post reported Thursday that the officials and contractors alike indicated that corruption extended beyond the scheme that put all seven behind bars for terms ranging from three months to seven years. Even prosecutor Samantha Bateman said in court that corruption "is a more pervasive problem in the Virginia Department of Transportation than is known." Agency spokeswoman Jennifer S. McCord said in a statement the department is conducting reviews and internal control to better safeguard procurement and contracting processes. Judge Leonie M. Brinkema has said the snowplow scheme, which also involved drugs, didn't hurt taxpayers, but did undermine faith in the system.
Tessy Plastics is expanding in Lynchburg and expecting to create 34 new jobs – that word today from Governor Northam's office. The company will spend more than $9 million to accommodate a new product line. Tessy already employs more than 200 people in Lynchburg.
From Governor Northam's Office: Governor Ralph Northam today announced that Tessy Plastics, a premier molder of custom injection molded plastic components, will invest $9.2 million to expand its manufacturing operation to accommodate a new product line in the City of Lynchburg. Virginia successfully competed against New York for the project, which will create 34 new jobs. "With over 200 employees, Tessy Plastics has been a valuable contributor to Lynchburg's economy for more than 20 years, and we are proud that this global manufacturer will reinvest in the Commonwealth," said Governor Northam. "Virginia's strategic Mid-Atlantic location, superior transportation network, and competitive operating costs make the Commonwealth an optimal home for plastics and advanced materials companies, as evidenced by the more than $1 billion invested in the industry in the past decade. We look forward to continuing our strong corporate partnership with Tessy Plastics, and thank the company for choosing to grow in Lynchburg."