Local Government, Civic Affairs and Education
RICHMOND, Va. (AP) — When Del. Danica A. Roem sought in 2017 to become the country's first openly transgender state lawmaker, the Republican Party of Virginia funded a political flier that referred to her as a man and speculated that she would teach "transgenderism" to kindergartners.
Vice-President Mike Pence told Liberty University's 2019 graduating class that freedom of religion is under assault in the United States, and attacks on people of faith must stop. Pence delivered the commencement ceremony's keynote address at Williams Stadium, two years after President Trump spoke to the 2017 graduates. Pence said the Trump administration will always work to protect religious liberty. Here is a portion of  his address:
Lynchburg City news release: For several weeks, there has been a campaign led by the Lynchburg Firefighters Association regarding the Lynchburg Fire Department (LFD) about employee turnover, mandatory overtime and call volume. Unfortunately, some of the information shared with the public has been misleading. In order to clarify and correct certain information, Deputy City Manager Reid Wodicka and Fire Chief Greg Wormser sent a memorandum to City Council on April 23 that addresses the three main topics of turnover, overtime and call volume.
According to the memo, data shows that in the past five years, 23 firefighters retired and 24 left for higher paying positions, including two who took positions closer to their hometowns in Michigan and North Carolina. Eleven firefighters were dismissed or resigned due to unbecoming conduct, five left on disability and one death occurred in the line of duty.
Chief Wormser and Deputy City Manager Wodicka also addressed mandatory overtime. In calendar year 2018, there were 52 occurrences of mandatory overtime of any length of time. Of those, 36 were full 24-hour mandatory overtime shifts. In one year, the LFD covered 16,790 24-hour shifts. The use of a full mandatory overtime shift accounted for 0.2% of staffed shifts. The data clearly shows mandatory overtime occurrences has been much less than the public has been led to believe.
Continue reading →
Lynchburg City Council member Turner Perrow says his family will move out of the city to Amherst County, and whether or not he wins the 23rd House of Delegates seat, his future time on Council is limited. He spoke with Reporter Andrew Whitehead:
Perrow is one of three Republicans hoping to gain the party's nomination to succeed Scott Garrett, who chose not to run for re-election.
On a related note, former Mayor Joan Foster tells Whitehead she is giving serious consideration to running for that seat on the Democratic side, but she has not yet made a decision.

Scandals for Virginia's "Top 3" legislators have brought down some approval ratings for Democrats in a new poll, but experts don't believe it will make Virginia purple this November. WLNI's Ian Price has more: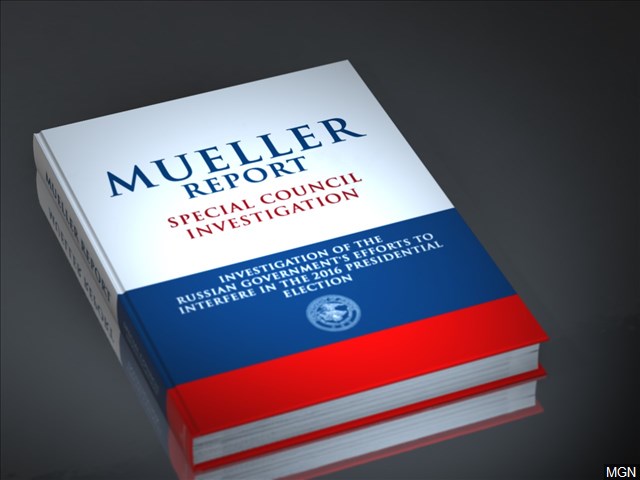 Virginia U.S. Senator Mark Warner took to the Senate floor late last week marking the 5th time that Democrats have attempted to pass a resolution to release the full Muller report. WLNI's Ian Price has more:
(From News & Advance) Campbell County Supervisor Bob Good , who represents the Sunburst District, will not seek reelection in November according to a news release issued Saturday."I am truly grateful for the trust and responsibility afforded me by the voters of the Sunburst District nearly four years ago, as a first-time seeker of elected office," Good said in the release. Good said he is proud of what the county has accomplished in the last four years and to have had a role in not raising taxes and reducing non-essential spending; setting aside funds for current and future school facility needs; and encouraging economic development.
RICHMOND, Va. (AP) – Virginia Gov. Ralph Northam says he is forgoing a racial reconciliation event at a historically black school after student leaders asked him not to attend.Local news outlets report student leaders at Virginia Union University asked Northam in a letter dated Monday not to attend Thursday's scheduled commemoration of students who protested segregation in Richmond almost 60 years ago. Student government president Jamon Phenix said Northam's visit could overshadow the tribute.It was to be Northam's first stop in his planned reconciliation tour after it was revealed that a racist photograph appeared on his 1984 medical school yearbook page. Instead, he tweeted that he would host the civil rights activists at the Executive Mansion on Friday. Northam accepted an invitation by Phenix "for future dialogue" on race, reconciliation and equity.
RICHMOND, Va. (AP) – Virginia Gov. Ralph Northam's proposal to put new limits on campaign contributions is finding little love in the General Assembly.A Senate panel killed a Northam-backed bill Tuesday to limit contributions with the help of Northam's fellow Democrats.Northam said before the session started that lawmakers should put a $10,000 limit on campaign contributions and bar donations from corporations. The governor said the measures would help promote better government.Republicans chided Northam for not leading by example. The governor is currently accepting large corporate donations for his political action committee. Northam has said the donations have no effect on how he governs.
RICHMOND, Va. (AP) – Restaurants in Virginia would have greater freedom to advertise happy hour drink specials under legislation that passed both chambers of the General Assembly.The House of Delegates and Senate each passed bills Wednesday that would allow Virginia restaurants to advertise the prices of happy hour drinks and use terms like "Thirsty Thursday" to promote their happy hours. Bars in Virginia are currently barred from doing so under state regulations designed to prevent excessive alcohol consumption.Those rules are currently the subject of a federal lawsuit challenging the restrictions as an unconstitutional free-speech restriction.Geoff Tracy, owner of Chef Geoff's in Vienna, filed the lawsuit with the help of the Pacific Legal Foundation. The foundation welcomed the legislation but still hopes for a favorable court ruling to establish a legal precedent.