Local Government, Civic Affairs and Education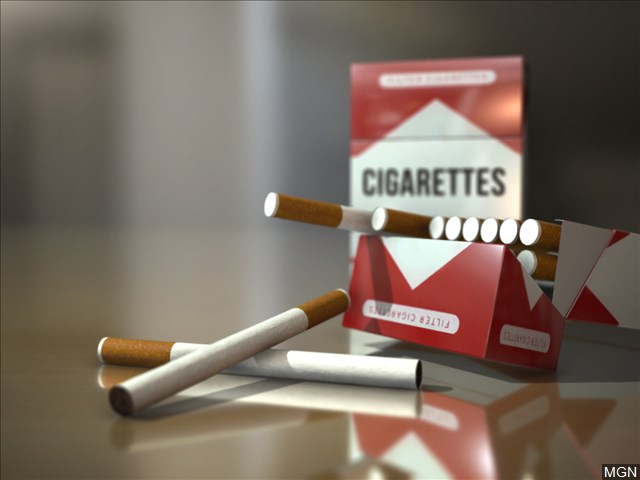 Although the Trump administration raised the age for buying tobacco from 18 to 21 last month, Virginia lawmakers have introduced three bills to make it even harder for teens to get. WLNI's Ian Price has more:
(News release) This afternoon at Fort Early in Lynchburg, Councilman Turner Perrow announced his desire to step down from Lynchburg City Council and endorse his replacement. "It has been a rewarding and humbling experience to represent Ward IV for the past 12 years. In doing so, I have taken a pragmatic approach based on my conservative principles as to how the city is best run." said Councilman Perrow.
"As I step down, I can think of no one better to continue representing Ward IV than Chris Faraldi. Chris lives in the Fort Hill area and has been engaged with the business community throughout his career. He has a passion for the work, to get into the details, and contribute to solving our city's problems. He's young and energetic, bringing new ideas representing the changing demographics in Ward IV, founded on his conservative principles. I know he will support our public safety personal, fight to keep taxes low, promote economic development, and continue to support our quality of life. Chris understands that strategic investment in our infrastructure promotes long term economic expansion funding the city's future needs without raising taxes" he said.
"Chris will do well on City Council, and I heartily endorse him for the seat. I regret that I cannot be there in person to support his campaign announcement, but I am certainly there to support you in spirit. He has my full endorsement I and thank him for the courage to step into the public arena" he said.
"I am excited to announce my candidacy for the Republican nomination to serve on Lynchburg City Council as the representative of Ward IV," said Chris Faraldi. "Our campaign will be one that seeks to bring City Council Conservative Principles; prioritize our Public Safety; Financial Accountability; a devotion to Economic Development; and, an attentive ear. With my legislative experience at the local, state, and federal level, as well as a diverse private sector background, we believe this campaign will be very successful and excite the voters of Ward IV."
The campaign has filed the proper paperwork and other requirements with the Lynchburg City Republican Party and is excited to earn their nomination. Early campaign endorsements include Councilman Turner Perrow and Jeff Helgeson, Former Congressman Bob Goodlatte, President Garren of the University of Lynchburg, Former Lynchburg City Republican Party Chair Brian Triplett, Delegate Wendell Walker, Cham Light of the Lynchburg Planning Commission, Karl Miller, George Caylor, and Curt Diemer.
NEWS RELEASE: Lynchburg City Schools was informed this afternoon by Liberty University that the Vines Center will not be available for graduation in May due to a construction project that starts on the facility in April.
Although we had not signed a contract, we had requested a save the date, which the Vines Center planner had previously confirmed.
Due to the lateness of this new information coming to our attention, and the need to solidify plans, 2020 graduation ceremonies will remain at the respective high schools.
Gun rights advocates held a rally in Richmond yesterday to weigh in on gun control proposals being put forth by Governor Northam and his party. WLNI's Clark Palmer has that story
Next week's Lynchburg City Council public hearing on a proposed 2nd Amendment Sanctuary resolution has been moved to the E.C. Glass High School auditorium. City Manager Bonnie Svrcek made the decision today, citing the large crowd expected — perhaps 500 or more. The hearing is next Tuesday the 14th. Doors at Glass open at 6:00, and the hearing begins at 7:30.
NEWS RELEASE: City Manager Bonnie Svrcek made the decision today, January 7, to change the location of City Council's public hearing on Tuesday, January 14 from City Council Chamber in City Hall, 900 Church Street to E. C. Glass High School Auditorium, 2411 Memorial Avenue.  The purpose of the public hearing is to receive citizen comments on whether or not the City should become a Second Amendment Sanctuary City.
Svrcek stated, "Given new information that a parade/protest regarding Lynchburg becoming a Second Amendment Sanctuary City could attract 500 persons in the area around City Hall and after consulting with staff, I have determined it is in the best interest of public safety and public discourse to hold the January 14 City Council meeting in the E.C. Glass Auditorium. This is a shift in thinking due to the number of people expected to participate in the parade/protest."
Efforts are underway to ensure that the public hearing can be broadcast live on Comcast Channel 15 as well as Facebook Live on the City's Facebook page.
Below are some important things anyone planning to attend the public hearing needs to know:
Ÿ According to State Code §18.2-308.1., Possession of firearm, stun weapon, or other weapon on school property is prohibited; Section (vi) allows you to possess an unloaded firearm that is in a closed container, or a knife having a metal blade, in or upon a motor vehicle, or an unloaded shotgun or rifle in a firearms rack in or upon a motor vehicle. For more information, please refer to the above State Code.
Ÿ Attendees will need to enter the high school from the Langhorne Road side of the building, and doors will open at 6:00 p.m.
Ÿ The school is handicapped accessible.
Ÿ Anyone wishing to speak will need to sign up in the lobby and will be asked for their name, locality of residence and whether they are speaking as an individual or representing a group.
Ÿ Parking will be available at the school, and overflow parking will be available in The Plaza. (Please see the attached map.)
For additional information, contact the Clerk of Council at (434) 455-3990.
At the bottom of the Monument Terrace steps this morning local entrepreneur and wealth advisor Abe Loper announced that he will run for Lynchburg City Council on May 5. Loper has served on numerous boards and committees including the Lynchburg Regional Alliance, CASA of Central Virginia and the Bedford Area Chamber of Commerce:
Loper said education, economic development, and support for arts and culture at the top of his agenda if elected.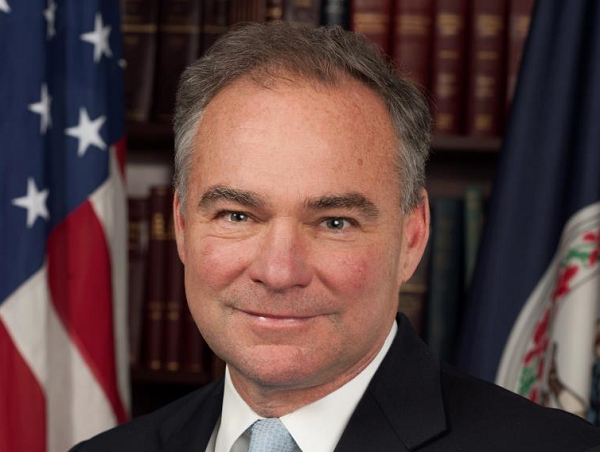 Virginia's Junior Senator says the Christmas season shows why the U.S. should be accepting of refugees. WLNI's Ian Price has more:
Virginia's K-12 education budget proposal is being hailed as a historic investment. But teachers' groups claim the plan doesn't provide school staff members with a living wage. WLNI's Ian Price has more:
The City of Lynchburg and University of Lynchburg have started the first phase of work that will lead to removal of the College Lake Dam. It begins with engineering designs, and a firm has been hired to evaluate the best options for removing the dam and restoring Blackwater Creek to its original state. Flooding caused extensive damage to the dam in August of 2018.
NEWS RELEASE: The City of Lynchburg and the University of Lynchburg are pleased to announce that the first phase of the College Lake Dam Removal Project is underway. The purpose of the project is twofold: to remove the 85-year-old high-hazard dam and to restore the resulting lakebed to a thriving environment where Blackwater Creek can re-emerge after more than eight decades. The City hired the engineering firm AECOM to conduct a Preliminary Engineering Report (PER) to evaluate the best options for removing the dam and restoring the lakebed. The PER and design phase of the dam removal project are expected to take approximately 18 months.
During the August 2, 2018 flooding event, College Lake Dam suffered extensive structural damage, which resulted in the evacuation of approximately 150 residents who live downstream. Afterward, the City of Lynchburg and the University of Lynchburg worked closely with experts to make temporary repairs and install real-time monitoring equipment to reduce the risk of future emergencies. However, the dam remains a hazard and must be removed.
"We are excited to begin the design phase of this critical project. Over the next several months, we will work to create a shared vision for the removal of a high-hazard dam and restoration of Blackwater Creek in a way that will allow the community to enjoy this ecological and recreationally rich area," said Lynchburg Deputy City Manager Reid Wodicka. "This is an excellent opportunity to improve public safety and showcase water quality improvements in our urban environment."
"We look forward to the opportunity for our faculty and students to help create this world-class wetland learning laboratory," said University President Dr. Kenneth Garren. "We also envision a public-private partnership with the City that will serve as a model for other communities addressing aging dams."
In the coming weeks, AECOM scientists and engineers will study sediment and collect ecological data in the project area. Small flags will be placed in the ground within the project area to
identify these locations for later reference. Residents who come across these flags while walking or hiking near College Lake are asked not to tamper with them.
The dam removal design phase will be coordinated with a separate City project to build a four-lane bridge over Blackwater Creek. This bridge will replace the stretch of Lakeside Drive which
currently crosses the dam. While occasional brief closures on Lakeside Drive might be necessary, the roadway is expected to remain open to traffic throughout the dam removal design phase. Motorists will be alerted to any traffic changes.
The City and the University will hold public meetings to discuss project details and gather input from community members as the project moves forward.
It is clear that Virginia's elected leaders are preparing to enact some sweeping changes in state marijuana laws when the new Democratic majority takes power in the General Assembly. And groundwork appears to be under way for eventual legalization and sale. More from WLNI's Evan Jones.
12-13 Marijuan Preps Wrap-WLNI-WEB
Virginia Attorney General Mark Herring organized an all-day cannabis summit this week in Richmond, one looking at an initial goal of decriminalizing marijuana possession. Portsmouth Delegate Steve Heretick has been calling not only for that, but for full legalization.
The summit heard speakers from states that have already legalized marijuana use. Like Colorado, where Jim Burack oversees enforcement of its production — and sale.
The summit addressed many other aspects that would be involved in legalization, like taxation and product testing. Changes in Virginia marijuana law appear inevitable next year. The question now is how far and how quickly.