Local Government, Civic Affairs and Education
Two incumbents led the way for Lynchburg City Council, and a former Obama administration staffer is joining them. With all the votes counted, Vice-Mayor Treney Tweedy and Council member Randy Nelson finished one-two, followed by Beau Wright. Katie Webb Cyphert came in fourth, just ahead of School Board member Derek Polley.
Click here to see full Lynchburg City Council election results.
RICHMOND, Va. (AP) – Dominion Energy's political prowess in Virginia is being cheered by unlikely sources: its would-be competitors.
Retail energy companies that buy and sell electricity say Virginia is becoming an increasingly attractive market because Dominion has been too successful at getting legislation passed that has boosted its profits.
Retail giant Walmart recently indicated it plans to buy electricity from someone besides Dominion. And several other large companies like Microsoft and Home Depot have indicated they'd like state laws changed to make shopping around easier.
Virginia is one a handful of states with electric monopolies where customers can also shop around under certain circumstances.
Dominion says its rates are reasonable and most customers are happy with its stability and service.
From the Amherst County Sheriff's Office: Amherst County is no longer involved with coordination of volunteer groups. Volunteers will have to seek out homeowners in need of assistance as of today. However, we are aware that employees from Greif will be serving lunch to volunteers and storm victims in the Elon area on Saturday April 21st around 11:00 from the Nottaway neighborhood.
CHARLOTTESVILLE, Va. (AP) — Twenty years of service in the Navy earned Clyde Cooper a GED, college degrees for children and grandchildren and health care.
In the 40 years since he was discharged as a senior chief radioman, Cooper, 81, said the Department of Veterans Affairs has helped him handle progressive supranuclear palsy, a form of Parkinson's, and knee replacements, but in recent weeks, he's struggled to get adequate medical supplies for his ileostomy.
Lynchburg's Parking Management Department will conduct a public meeting next week on plans for paid parking at five off-street lots. They are the Depot, Canal, Riverfront, Mosaic and Jefferson Street Lots. City staff will present information before hearing from the public. The meeting is a week from Thursday at the Glass House on Jefferson Street, starting at 4:00 pm.
News release: On Thursday, April 12, 4:00 p.m. – 5:30 p.m., the City of Lynchburg's Parking Management Department will conduct a public meeting to gather input related to an implementation plan for  paid parking in the following off-street parking lots on Jefferson Street:
Lot D (Depot Lot) located next to Depot Grill
Lot L (Canal Lot) located between Amazement Square and the Skate Park
Lot M (Riverfront Park Lot) the large parking lot located behind The Water Dog
Lot N (Mosaic Lot) located across from Amazement Square
Lot O (Jefferson Street Lot) located next to Bikes Unlimited
During the meeting, City staff will present information regarding the current parking demands and the plans that will help create more parking opportunities for both visitors and businesses.  After the presentation, the public will have an opportunity to share ideas and suggestions. The meeting will take place at the Glass House, 1019 Jefferson Street.
ALEXANDRIA, Va. (AP) – Seven people who pleaded guilty to a bribery scheme involving Virginia Department of Transportation officials and snowplow contractors say corruption is endemic to the agency. The Washington Post reported Thursday that the officials and contractors alike indicated that corruption extended beyond the scheme that put all seven behind bars for terms ranging from three months to seven years. Even prosecutor Samantha Bateman said in court that corruption "is a more pervasive problem in the Virginia Department of Transportation than is known." Agency spokeswoman Jennifer S. McCord said in a statement the department is conducting reviews and internal control to better safeguard procurement and contracting processes. Judge Leonie M. Brinkema has said the snowplow scheme, which also involved drugs, didn't hurt taxpayers, but did undermine faith in the system.
Road construction along Odd Fellows Road is leading the Department of Motor Vehicles to temporarily move the location of its road tests. So starting this Friday, those tests will begin at at the VDOT facility on Campbell Avenue just south of U.S. 460. They are conducted Fridays only, and you must first make an appointment.
From Virginia DMV: For customer and employee safety during local road construction, driver's license road tests will not be conducted from the Lynchburg DMV Customer Service Center, 3236 Odd Fellows Road, and instead will be temporarily moved to a nearby location.  Beginning March 30, road testing will be done on Fridays at the Virginia Department of Transportation (VDOT) facility on Campbell Avenue near the Route 501/460 intersection, located approximately 10 minutes away from the customer service center. Appointments are necessary and can be scheduled at any DMV customer service center or by calling (804) 497-7100. As soon as safely possible, road testing will return to the customer service center.
CHARLOTTESVILLE, Va. (AP) – Two men have been convicted of removing multiple times the tarps that covered Confederate statues to mourn the counterprotester killed during last August's violent white nationalist rally in Virginia.
The Daily Progress reports Brian Roland Lambert and Christopher James Wayne were sentenced to eight months and five months, respectively, on trespassing and vandalism charges related to removing tarps from Charlottesville's statues of Robert E. Lee and Thomas "Stonewall" Jackson.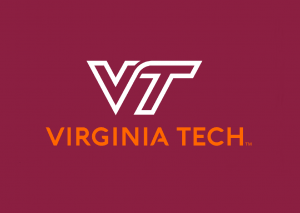 Virginia Tech's Board of Visitors has approved a 2.9% increase in tuition and fees for the next school year. That amounts to a $390 annual tuition hike for in-state undergrad students; annual tuition for out-of-state undergraduates would increase $894. The vote came without discussion at today's Board of Visitors meeting. The school's board also approve $10 million for an ACC Network Studio. That television studio would feature control rooms, a studio and off ice space. It would be completed in the spring of 2019. In addition, board members also gave the go-ahead to a $3.2 million allocation of funds to renovate a ballroom in the Squires Student Center.
(Associated Press contributed to this story.)