Local Government, Civic Affairs and Education
NEWS RELEASE:  Lynchburg Public Library Director Marilyn Martin recently announced she will be retiring from her position as of June 30, 2020. Martin was appointed to the position in 2013 upon the retirement of long-time director Lynn Dodge. Svrcek has appointed Beverly Blair to assume the Director's position upon Martin's retirement. Blair is currently the Library's Supervisor of Youth Services.
Martin is a 33-year employee and was head of the Downtown Branch and Public Law Library from 1987 until 2013 before assuming her duties as director. While at the Branch Library, Martin also served as System Administrator beginning in 1990 when the Library moved to an automated library system.  She also served as acting head of Adult Services for 18 months prior to becoming director.
During Martin's tenure as director, the Library migrated to the TLC automated library system in a cooperative with Campbell County Library and the Bedford Regional Library. Library materials are shared throughout the area. A new Story Room was opened in 2015.
Martin graduated from the University of Tennessee Knoxville and earned her Master's in Library Science at Emory University.  Interested in preservation and history, she is a past president of the Lynchburg Historical Foundation and a current member of the Lynch's Ferry Editorial Board.
"I've enjoyed my time with the City of Lynchburg and the Library. It has been a fulfilling career, and I leave believing I have been able to touch the lives of many residents through their love of learning and reading." said Martin.
"Marilyn has done a tremendous job with the Library," said City Manager Svrcek. "Her leadership, vision and love for what she does have moved the Library forward to be a portal of learning, enjoyment and accessibility for the entire community."
Svrcek continued by saying that Martin has prepared her staff well for her eventual retirement.
"I have great faith in Beverly, and I know she will do a great job as the new director. She has shown her leadership abilities in her current position, and she is well prepared to assume her new duties as director."
"I am very excited and appreciative for this new opportunity," said Blair. "I look forward to this challenge as the team at the Library continues to work together to provide the very best service possible to the community."
Blair has worked in libraries for 16 years and carries a specialty in children's and teen services and a strong background in urban library environments. She grew up in Lynchburg and graduated from E.C. Glass High School in 1998. She continued her education at James Madison University with a Bachelor's Degree in English and then moved to Boston, where she received her Master's Degree in Library and Information Science from Simmons College in 2004.
Blair worked in public libraries in the Boston area until 2010 when she and her family moved back to Lynchburg. She became the school librarian and media specialist at R.S. Payne Elementary School for three years until she moved to the Lynchburg Public Library in 2013.
Among her most important contributions to the Lynchburg Public Library include working with the Youth Services team to increase early literacy programs for children ages five and younger, starting STEAM programming for school-age youth and offering creative outreach programming for Pre-K and Kindergarten students.
NEWS RELEASE: President Dr. Kenneth R. Garren announced in a campuswide email on Friday that the University of Lynchburg plans to resume on-campus classes this fall.
"Just six weeks ago, I made the difficult decision to close the University campus," Garren said. "Today I wish to inform you that the University plans to resume in-person teaching, learning, and residential life for the Fall 2020 semester.
"As this semester comes to a close and we plan for the future, I want to again offer my thanks for your patience, flexibility, and resilience," Garren wrote further. "I know that this time has not been easy. As we anticipate the opening of our state and the country, we must prepare for another stage of transition with faculty and staff returning to campus, and — most importantly — the return of students for the fall semester."
A task force charged with drawing up various reopening scenarios and procedures is meeting regularly to discuss how campus can be reopened safely in the fall. The group has been monitoring the curve of the pandemic in Virginia and nationwide, Garren said, and its members are working with local and state health officials, as well as Lynchburg's crisis management team. They will also consult with faculty and staff from all areas of the University.
"As experts across the nation and around the world pursue treatments and vaccines in the fight against COVID-19, we must keep the health and safety of our community as our top priority," Garren added. "We are fortunate that Central Virginia has not been hit as hard as other parts of the state, and we remain hopeful that this trend continues."
However, Garren noted, uncertainty remains a major theme, and life on campus won't resume as 'normal.'
"We are now preparing to adapt all academic, residential, and on-campus activities to protect our community, while continuing to provide the Lynchburg experience for which we are known," Garren said. "The campus we return to for the fall semester will be different by design as we implement critical health and safety protocols."
Those protocols may include:
continued social distancing for academic settings, residence halls, dining, offices, and events;
screening, testing, and tracing protocols;
student health and counseling services;
continued deep-cleaning of all facilities; and
COVID-19 kits for students, faculty, and staff that would include masks, hand sanitizer, and other supplies.
Garren added that the University continues to "explore various contingencies" as the fall semester approaches, including alternate scheduling of classes, hybrid options, and opportunities for remote teaching and learning.
"This scenario planning will allow for flexibility should the virus resurge in the coming months," Garren said.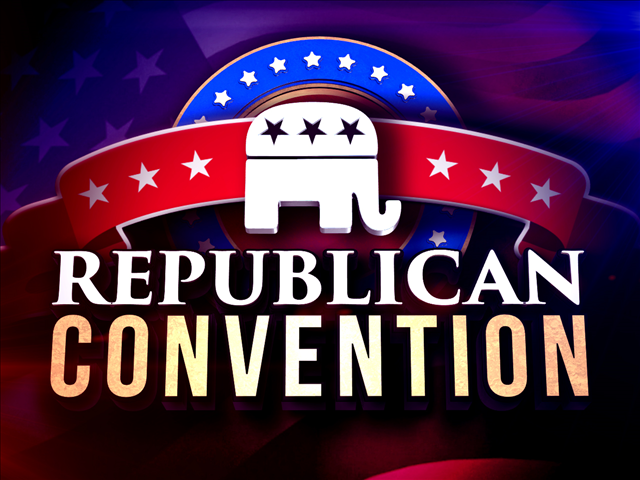 Incumbent GOP Congressman Denver Riggleman is condemning a lawsuit he claims is from someone in Republican Challenger Bob Good's campaign. That while the convention the two candidates are facing off at is still without a date due to the pandemic. WLNI's Ian Price has more:
NEWS RELEASE: [Tuesday evening], a Lynchburg City Schools staff member has reported that they tested positive for COVID-19. This is the first LCS staff member to test positive for the virus.
The staff member is currently in isolation. The staff member was working in the Linkhorne Middle School command center. As a precaution, the Linkhorne Middle School command center will be shut down until further notice. Although the LMS command center will be closed, operations will be moved to E.C. Glass, and students will still receive their breakfast and lunch as regularly scheduled.
In consultation with the Virginia Department of Health, LCS has reviewed all interactions the staff member had to ensure we take appropriate measures with others the individual was in contact with at the command center site.
We continue to strive to ensure the safety of staff and the community we serve. Since the start of the pandemic, LCS staff members followed strict social distancing measures. We will continue to operate out of our three remaining command centers, including Dunbar Middle School, E. C. Glass High School, and Heritage High School. Updates regarding the LMS command center operations will come soon.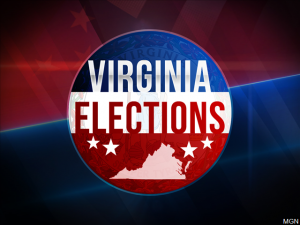 Governor Northam has signed an executive order that moves the May 5 municipal elections two weeks back to May 19th. The City of Lynchburg is among the area communities that hold such elections in May. Two weeks is the longest postponement the governor himself can make under state law. Any further delay must be enacted by the General Assembly.
Northam today outlined some guidelines for re-opening many Virginia businesses. As before, he says it would begin with a 14-day decline in new coronavirus cases and hospitalizations. And for now, he expects to make it a statewide approach and not attempt to ease restrictions region by region.
The University of Lynchburg is creating a major in intelligence studies, starting this fall. The university says classes will be taught by professors with experience in the field, including the National Security Agency and Drug Enforcement Administration.
NEWS RELEASE: LYNCHBURG, Va. (April 15, 2020) – Starting this fall, students at the University of Lynchburg will be able to major in intelligence studies. Housed in the International Relations and Security Studies Program, the brand-new major offers courses taught by professors with practical experience in the field, including at the National Security Agency and the Drug Enforcement Administration.
"Intelligence studies provides students with a rigorous liberal arts approach to the study of international security policy and issues," said Dr. David Richards, chair of the International Relations and Security Studies Program. "It prepares students to be job-competitive in both government and the private sector."
The major examines the relationships between state and non-state actors, including NGOs, multinational corporations, and non-state paramilitary organizations. Fundamental questions addressed in the security field include: What is needed to provide a safe and secure world? What leads to comprehensive human security? How do security threats like terrorists form and persist, and what can be done to negate their actions?
Intelligence studies encompasses 39 credit hours and will feature hands-on classes taught by experts, as well as experiential learning opportunities such as internships. "These hands-on, real-world, workplace internships will introduce students to jobs in the field, as well as give them résumé-building skills," Richards said.
Students also will be eligible for study abroad programs and language learning courses to supplement their degree.
"The intelligence studies major is both a great stand-alone major and a terrific 'pairing' with several other disciplines here at the University of Lynchburg," said criminology professor Keith Smith, who will teach some IS classes. "As a criminology professor, former career government agent, and retired foreign service officer, I know IS and criminology form a solid academic foundation for students considering a career with federal law enforcement agencies that have strong international and intelligence foci, such as the FBI or DEA."
The ISS and criminology combination is also great for intelligence work in other governmental and military organizations, Smith noted.
"This job field is enormous, but very selective," he said. "The students' ability to combine multiple programs with the IS major will help them stand out when competing for one of these highly desired positions."
Criminology majors or minors need just 27 additional hours, while international relations majors need an additional 24. Political science or history majors need 33 additional hours, and international relations minors just 30. The major can also be combined with the communication studies major or minor, or any foreign language.
"As an institution, our job is to prepare our students for the future and offer them broader alternatives," said Dr. Emrullah Uslu, assistant professor of international relations and security studies. He noted a general shift in the job market for social sciences graduates toward the intelligence and security studies fields. That is especially true in Virginia due to the commonwealth's proximity to Washington, D.C.
But, he added, "intelligence and security studies are not limited to government jobs. From business intelligence to private sectors, contractors, international companies, NGOs, and think tanks are all concentrating on intelligence and security studies. Our students would have a wide variety of job opportunities when they graduate with the IS major."
Professor of History Dr. Brian Crim, who will also teach in the program, agrees. "The intelligence community is a diverse collection of agencies and departments across the military, federal, state, and local government. No matter what you study, the IC will need expertise, and the new intelligence studies major is designed to equip students with the analytical skills this growing community requires.
"I worked for both military and civilian intelligence after 9/11, and I wish I'd had some of the coursework we offer. … Whether you're interested in law enforcement, national security, or fields like economics, cybersecurity, and medical intelligence, ISS is an excellent fit. The demand for intelligence professionals outpaces the supply, and we hope our majors will fill that demand."
Specific career options for graduates include such jobs as border patrol agent, counterterrorism analyst, criminal investigator, intelligence officer, insider threat detection analyst, and special agent, among many others.
Interested students should enroll in ISS 200-Introduction to Intelligence Studies for Fall 2020, followed by INTL 280-Security Studies Theory next spring. A complete list of courses can be found here.
Lynchburg City has furloughed 47 part-time employees to deal with the economic impact from the COVID-19 pandemic. City Manager Bonnie Svercek  says the city projects a $5 million shortfall for the rest of the current fiscal year ending June 30th. As a result, she is also proposing cuts that include $1.5 million less to Lynchburg City Schools.
NEWS RELEASE: Today, Friday, April 10, City Manager Bonnie Svrcek announced 47 part-time City employees have been furloughed due to the fiscal impact of the COVID-19 pandemic.
"We are in an unprecedented time, both economically and health-wise. The pandemic has adversely affected local government financially just as it has affected both our local business community and our residents," said Svrcek. "We are projecting a revenue shortfall for the current fiscal year (ending June 30, 2020) of approximately $5 million."
To offset the shortfall, in addition to furloughing employees, the City Manager will recommend to City Council during its meeting on Tuesday, April 14 to rescind funds previously appropriated from the current year's budget. These funds include $338,000 in operating expenses, $382,350 in reserves for contingencies, $500,000 in the Greater Lynchburg Transit Company (GLTC) Reserve Fund, $1.5 million from the Lynchburg City Schools' budget and $500,000 reserved for the Schools Task Force.
"It is heart breaking to have to make these decisions, especially to have to furlough employees. We have an amazing work family who provides great services to the public every day," said Svrcek. "I want this community to know we will do our best to continue to provide essential services throughout this crisis. We will also continue to be fiscally responsible and good fiscal stewards."
"Rebalancing the FY 2021 Proposed Budget (July 1, 2020 – June 30, 2021) is our next task. It is anticipated that revisions will be presented to City Council at their work session on April 28," Svrcek said.
#
Governor Northam's call to delay May's municipal elections in cities and towns that include Lynchburg are likely to have significant impacts on local candidates. More from WLNI Intern Reporter Rachel Meell: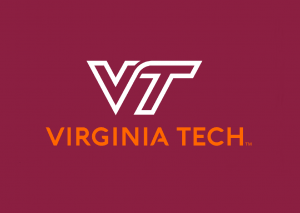 BLACKSBURG, Va. (AP) — Virginia Tech announced it will move all summer classes online and impose a hiring freeze amid the coronavirus pandemic.
In addition to moving classes online, new student orientation for the fall semester and summer conferences will also take place digitally, the university said Monday. Events that cannot be moved online are slated to be canceled.
In another announcement, the university told faculty and staff to prepare for budget cuts for the upcoming academic year citing the pandemic's impact on the school's budget. They added that only jobs deemed "essential" are allowed to be filled.
Lynchburg City Hall will be closed to the public as of Monday. City Manger Bonnie Svercek says it is in best course of action in efforts to reduce the chances of building employees and visitors contracting COVID-19. Lynchburg residents are urged to conduct business with city on line, by phone or through the mail.
NEWS RELEASE: Beginning Monday, April 6, 2020, Lynchburg City Hall, 900 Church Street, will be closed to the public in response to the COVID-19 pandemic and Governor Ralph Northam's Stay at Home directive.
"I've decided closing City Hall was the best course of action to take at this time," said City Manager Bonnie Svrcek. "We need to reduce opportunities for exposure whenever we can for both our employees and for the public."
Employees will continue to provide services under a minimal staffing plan adopted last week. Residents are encouraged to conduct business with the City online, by mail or telephone.
"We want to continue to be as responsive to citizens as possible and have plans and procedures in place to ensure that we can continue to provide quality service and prompt responses to meet our citizens' needs," said Svrcek.
Anyone making payments to the City may do so online at www.lynchburgva.gov, by mail or using the white drop box located in front of City Hall. No cash should be placed in the drop box – only checks and money orders, please.
State income tax returns are due by May 1. Those who need assistance in preparing their return by the Commissioner of the Revenue's Office will not be able to visit the office in person. Instead, call the office at (434) 455-3870 or send an email to cor@lynchburgva.gov for assistance.
The City of Lynchburg is committed to ensuring that construction projects are able to continue during this closure. Contractors are encouraged to contact the Community Development Department by telephone at (434) 455-3900 to access development services like site plans, grading plans, public hearing items, or zoning questions; or call (434) 455-3910 for building permits, inspections and property maintenance concerns. Plans can be submitted online at www.lynchburgva.gov/online-submittals. Plans and payments may be left in the City Hall drop box.
"These are unprecedented times, and I know there will be some inconveniences," said Svrcek. "Our employees work hard to serve the public every day, and I know they will continue to do their very best to serve the public under these circumstances."
For more information, call the Citizens First Information Center at (434) 856-CITY (2489), or download the City of Lynchburg's mobile app at www.lynchburgva.gov/apps.